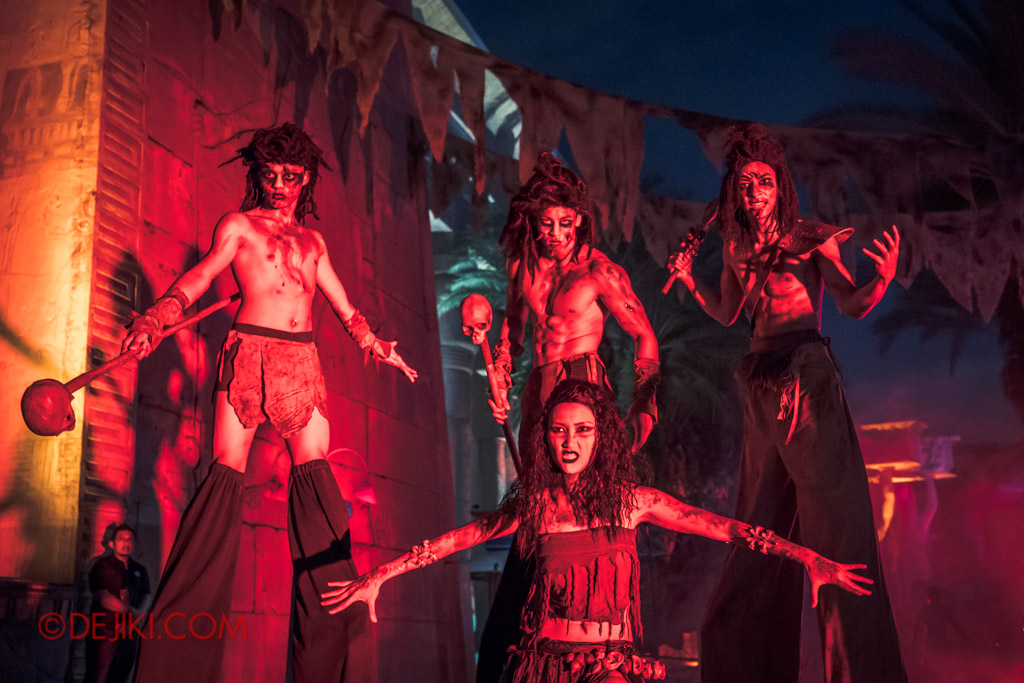 Escape from the ravenous man-hunters lurking in the Cannibal scare zone at Universal Studios Singapore's Halloween Horror Night 8.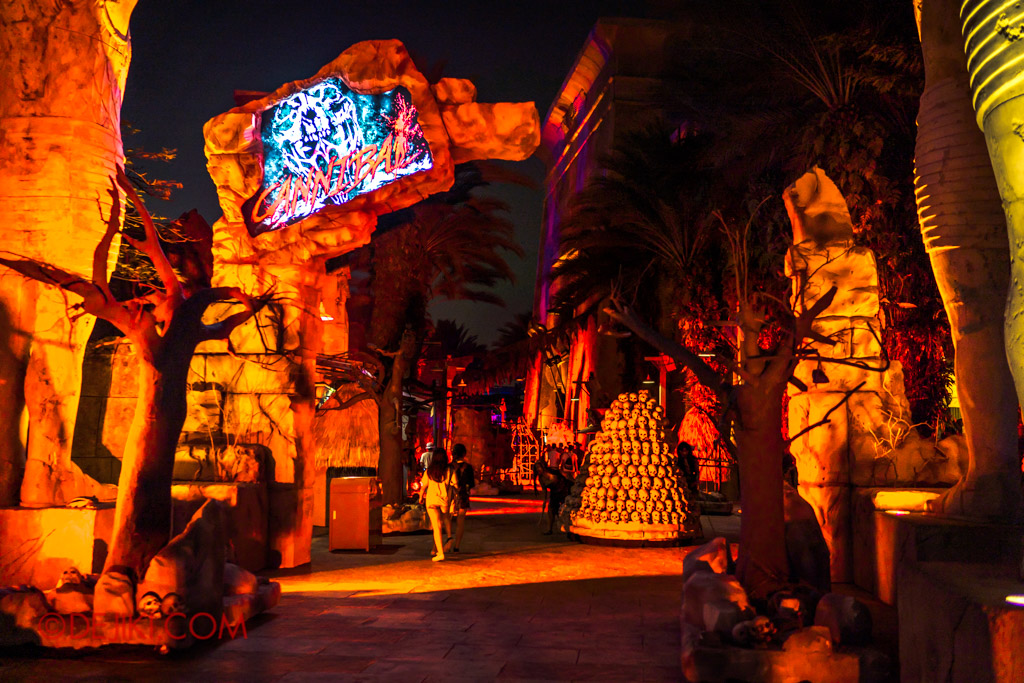 Overview and Thoughts
The Ancient Egypt zone has been home to "bazaar" style zones, until the Canyon of the Cursed (2014) introduced a story between two factions of characters. Cannibal goes back to that formula, with the Cannibal tribe terrorising their unfortunate victims.
The zone's deep crimson lighting masked most of the graphic violence, which surprisingly, there isn't much. They're supposed to be savages, but surprisingly these sophisticated cannibals run an orderly, tidy tribe. Worse things were seen in Apocalypse: Earth or even last year's Pilgrimage of Sin. Instead this zone became an 'insta-worthy zone' and it's hard to wonder why when there are many attractive performers dressed in revealing outfits. So it seems like this tribe of hunters are actually being 'chased' by park guests – they need the right Cannibals for their Instagram posts.
Fun Fact: After the Canyon of the Cursed zone in 2014, Egypt has hosted the Beast Club (2015) mini zone, and it is also the starting point for the Death March (a park-wide parade) show from the March of the Dead. 2017 marked the first time the area was not used for Horror Nights, although the Revenge of The Mummy indoor roller coaster was running all night long.
---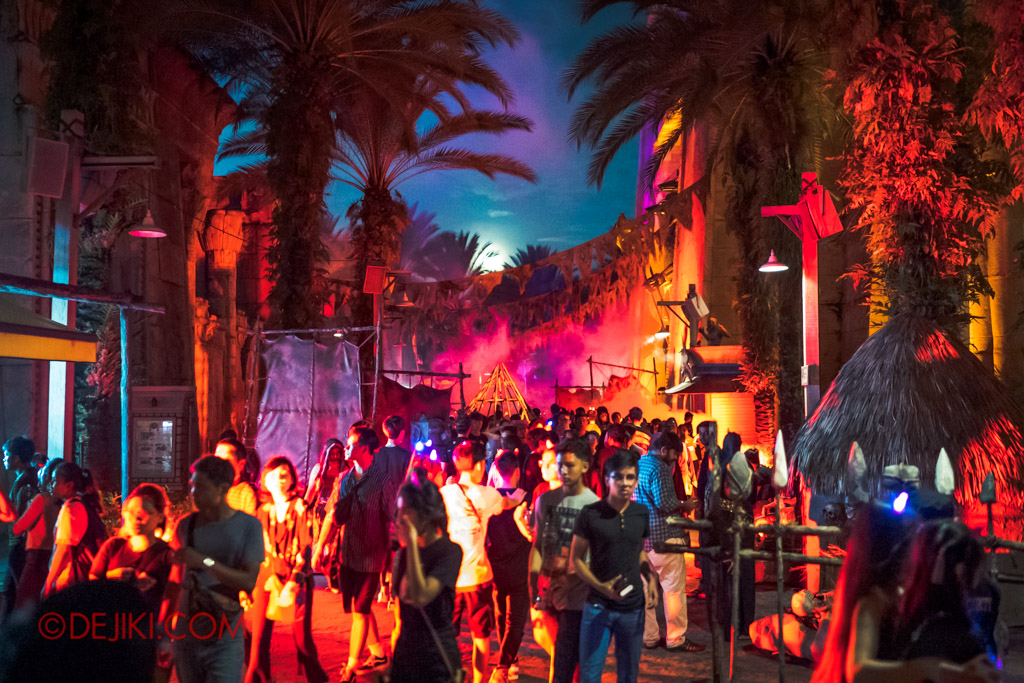 The elusive Cannibals prowl the land at night, hunting for fresh meat. Enjoy the photographs as you experience the danger of treading into the forbidden territory, long guarded by this mysterious tribe of ancient hunters.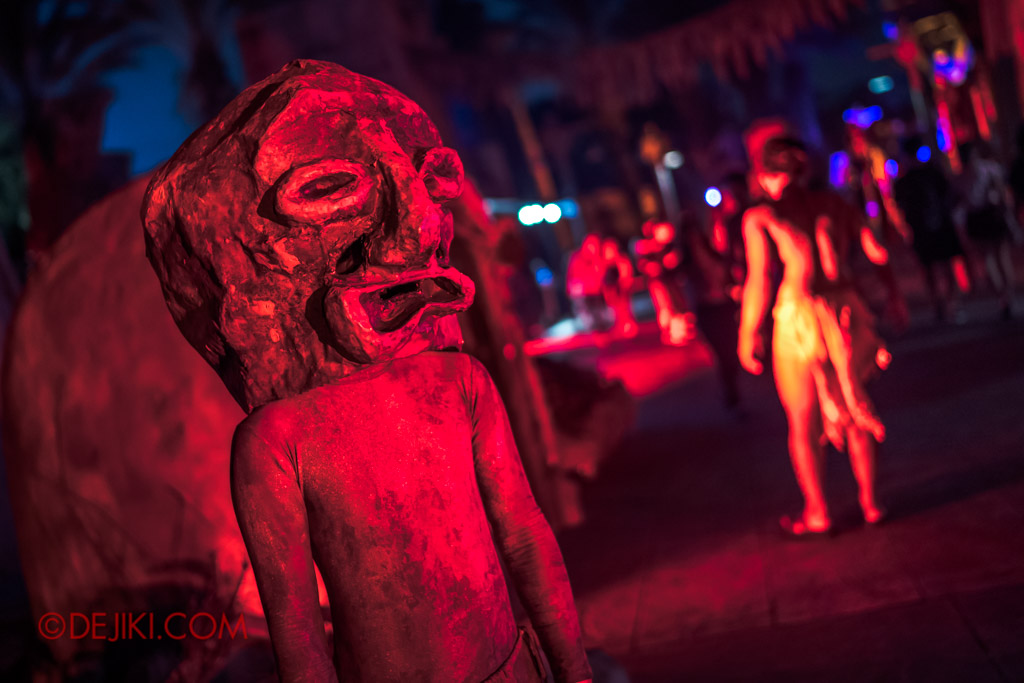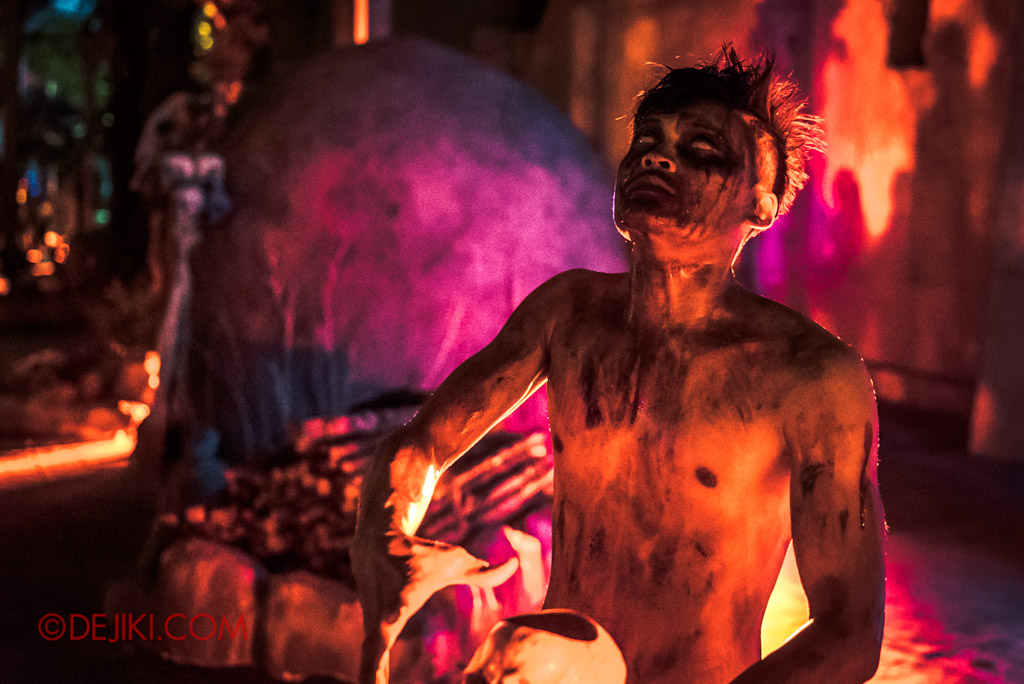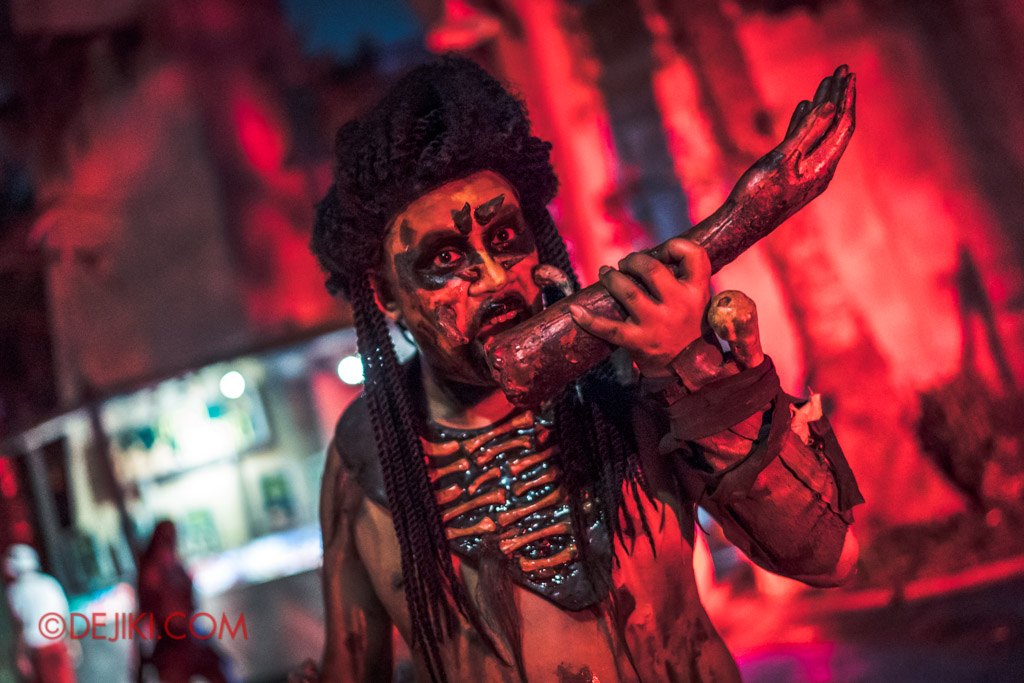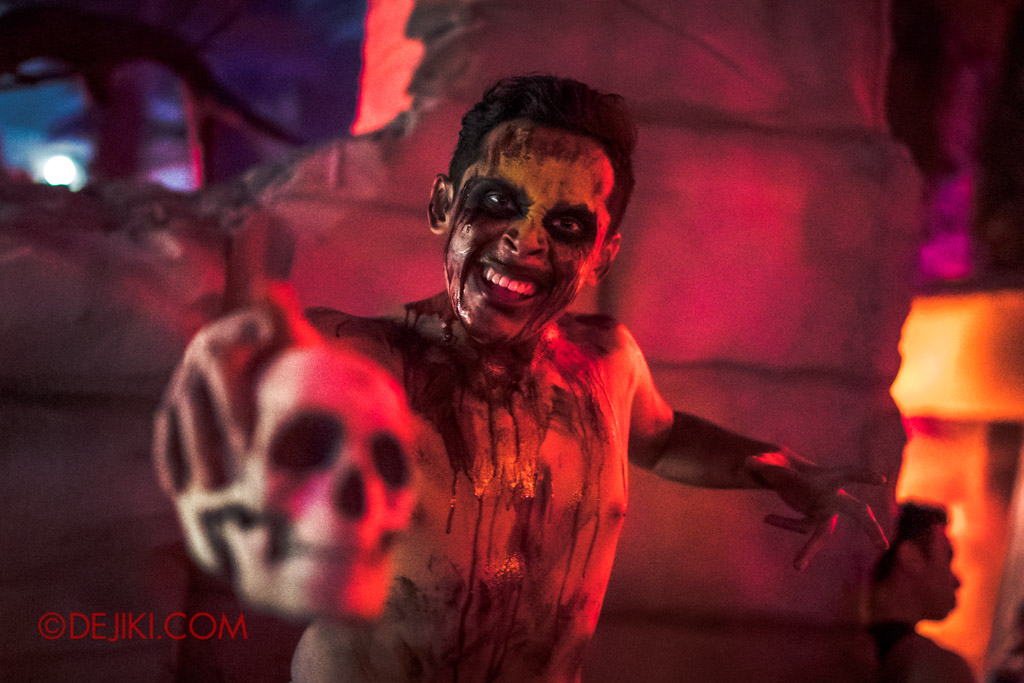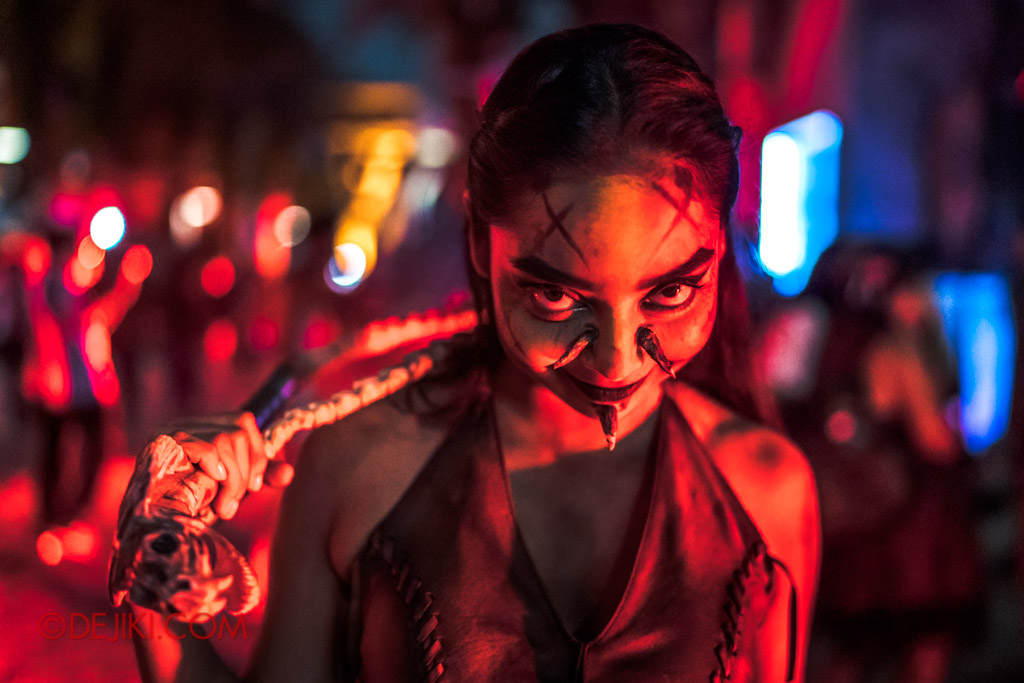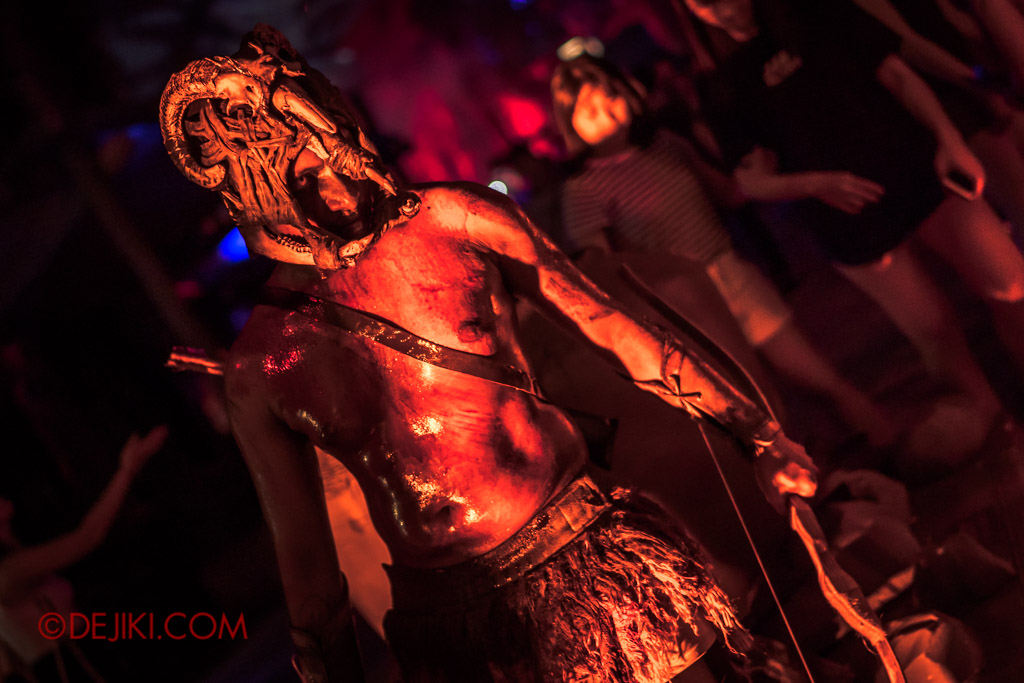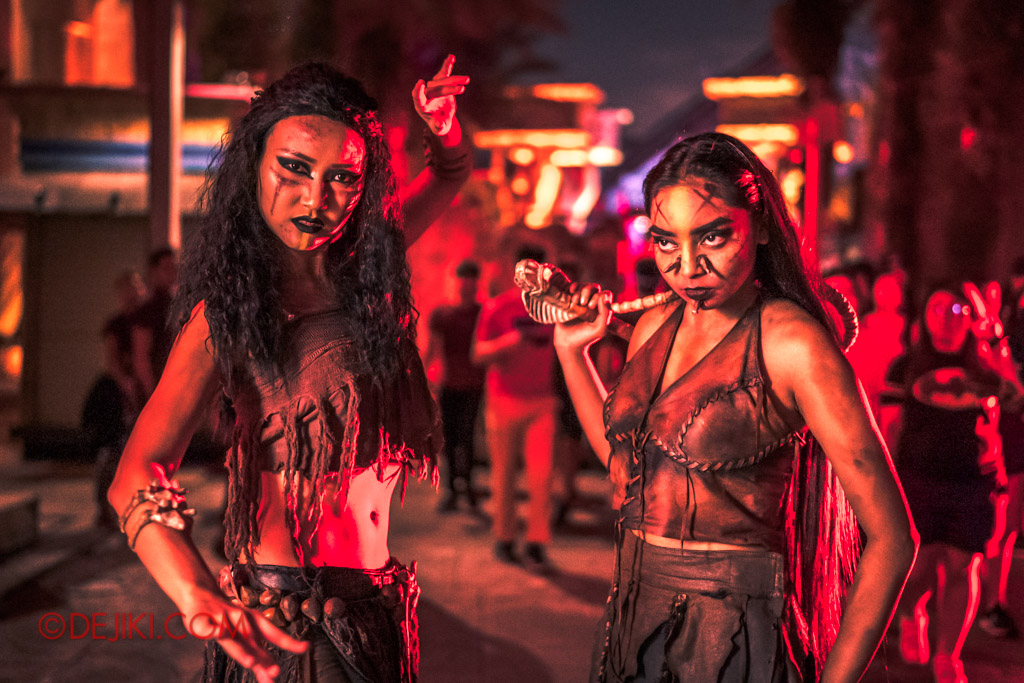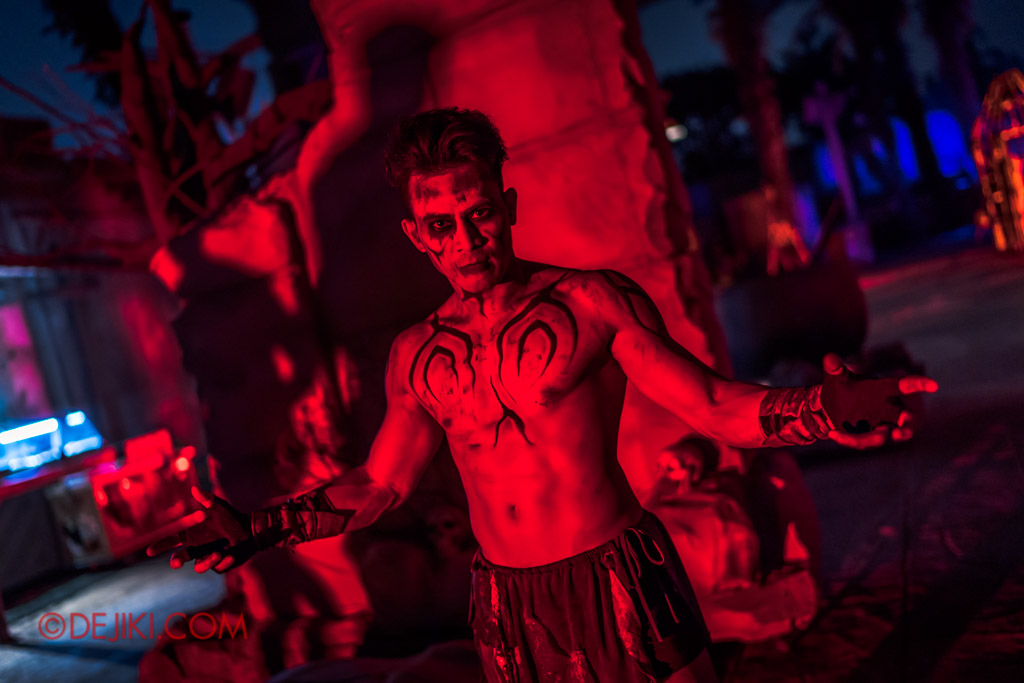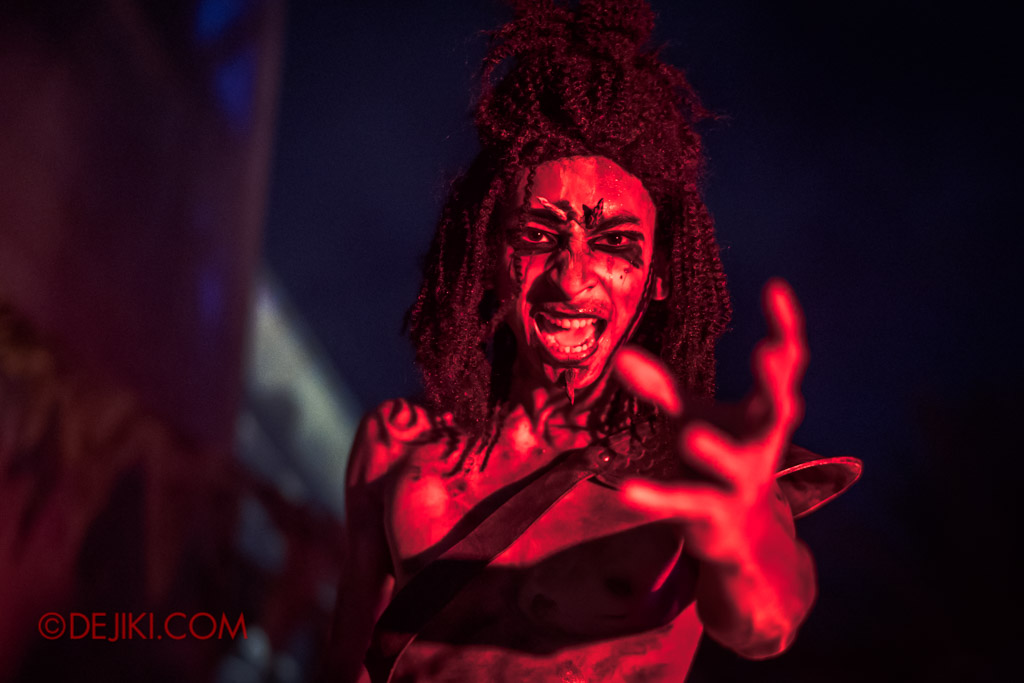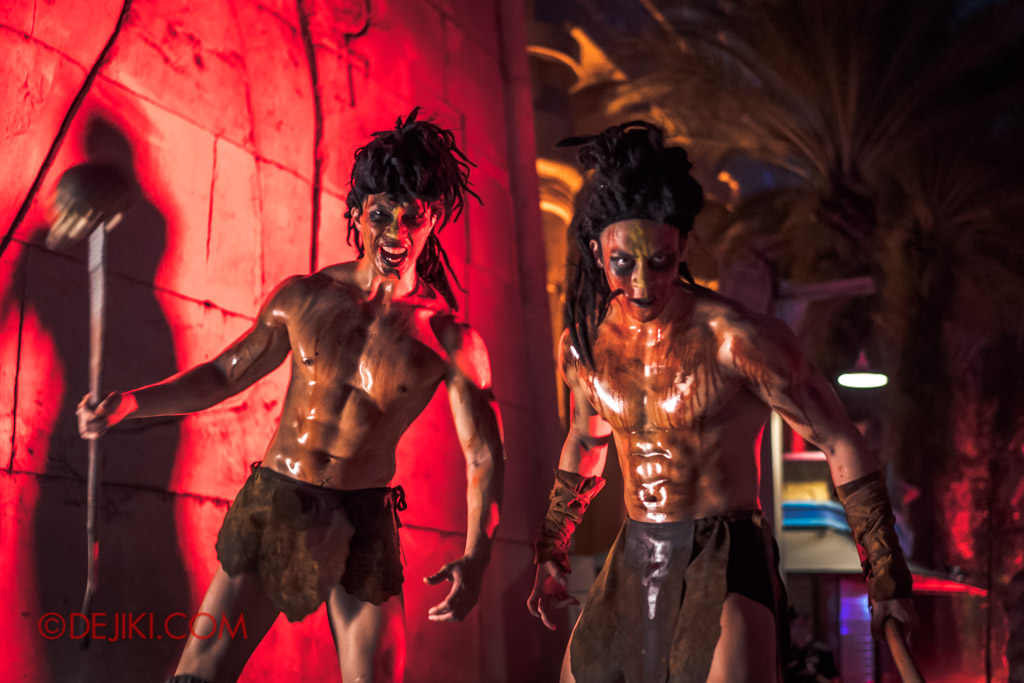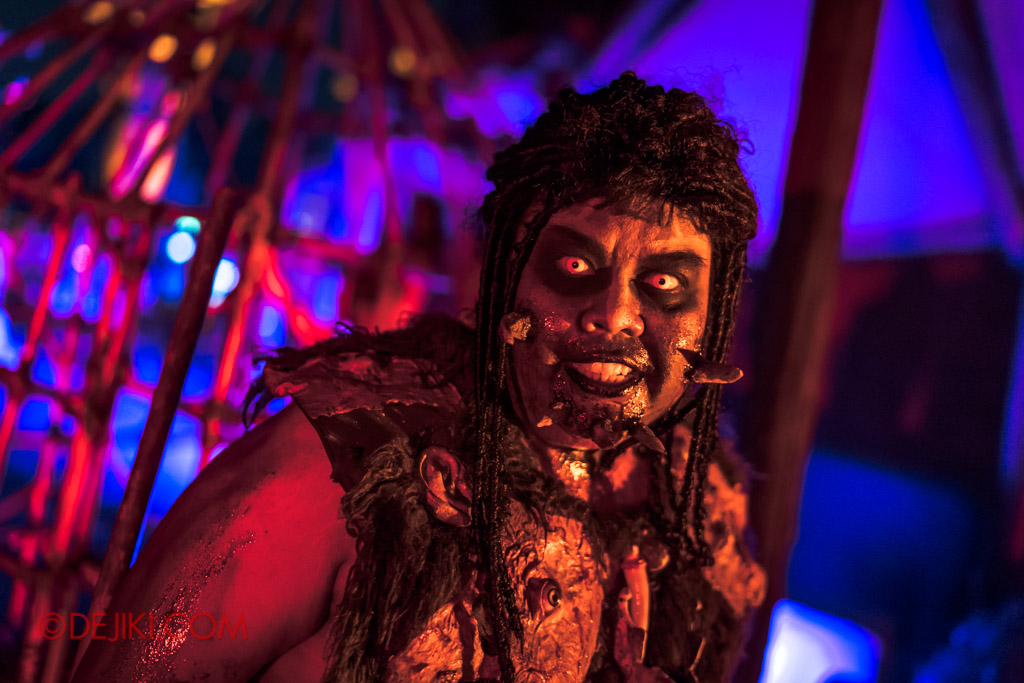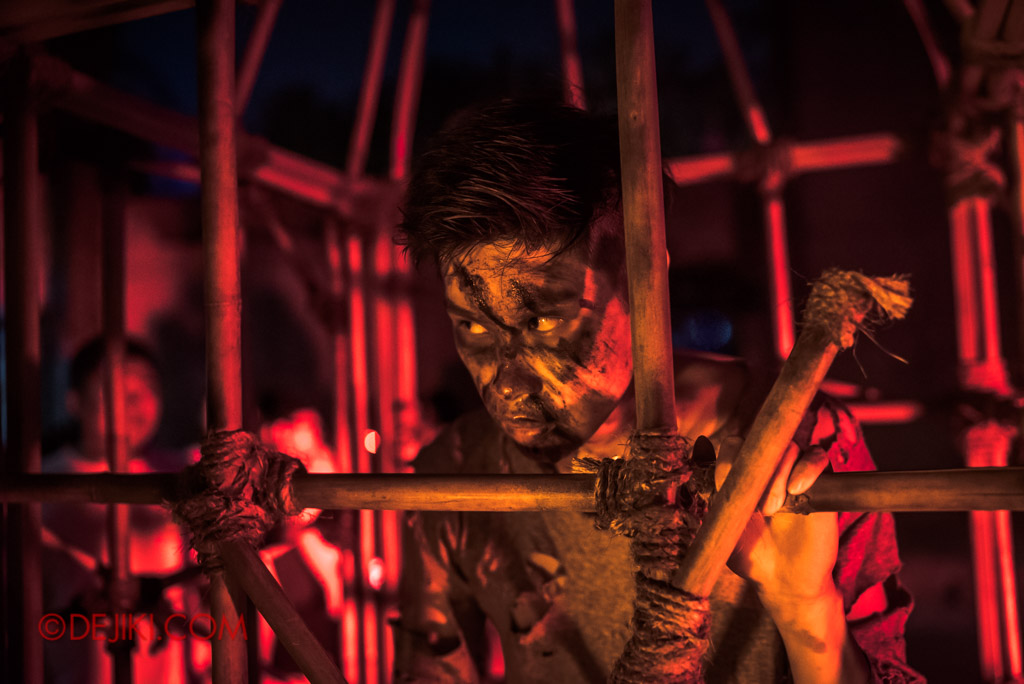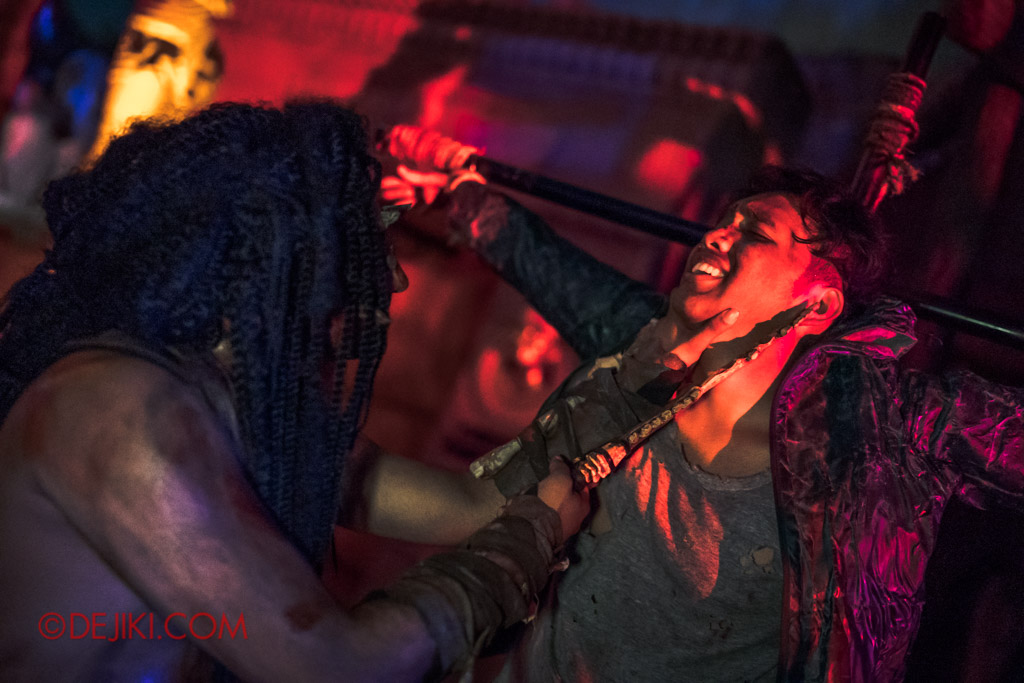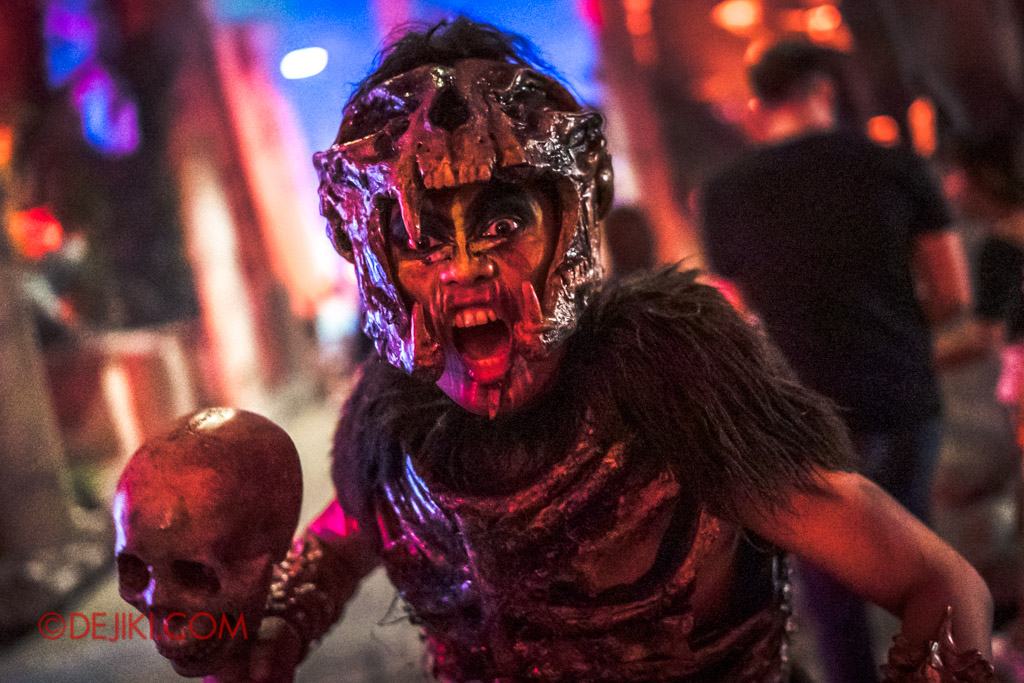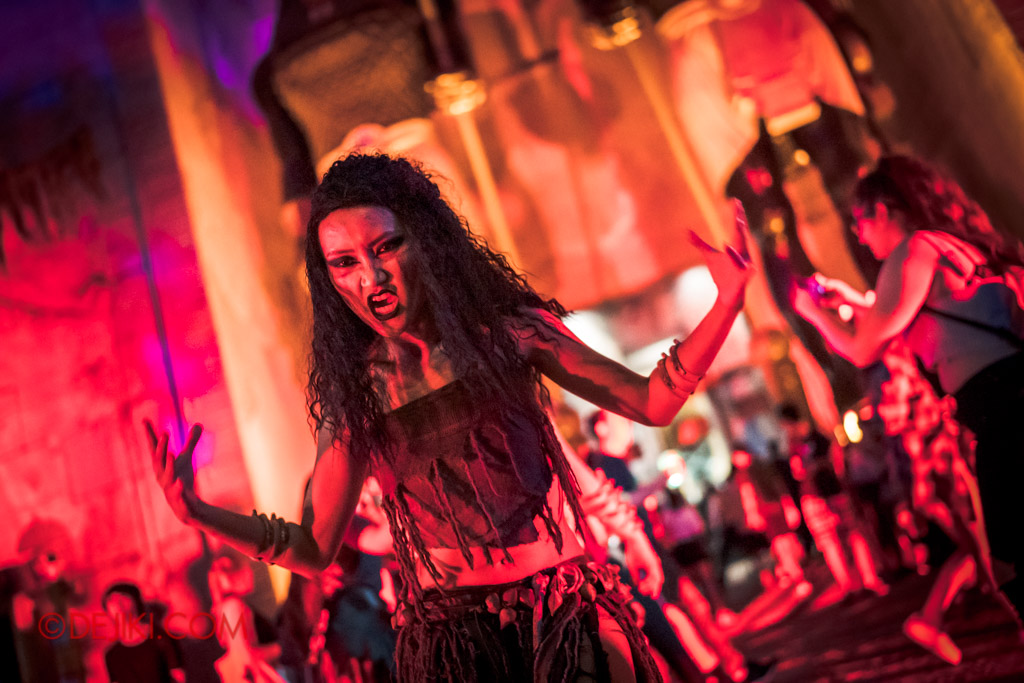 Blood & Bones show
Witness a gruesome ritual where a captive victim gets sacrificed by the Cannibal Chief. Before the Ceremony, either a blazing Fire Poi act or mesmerising Belly Dance will be performed.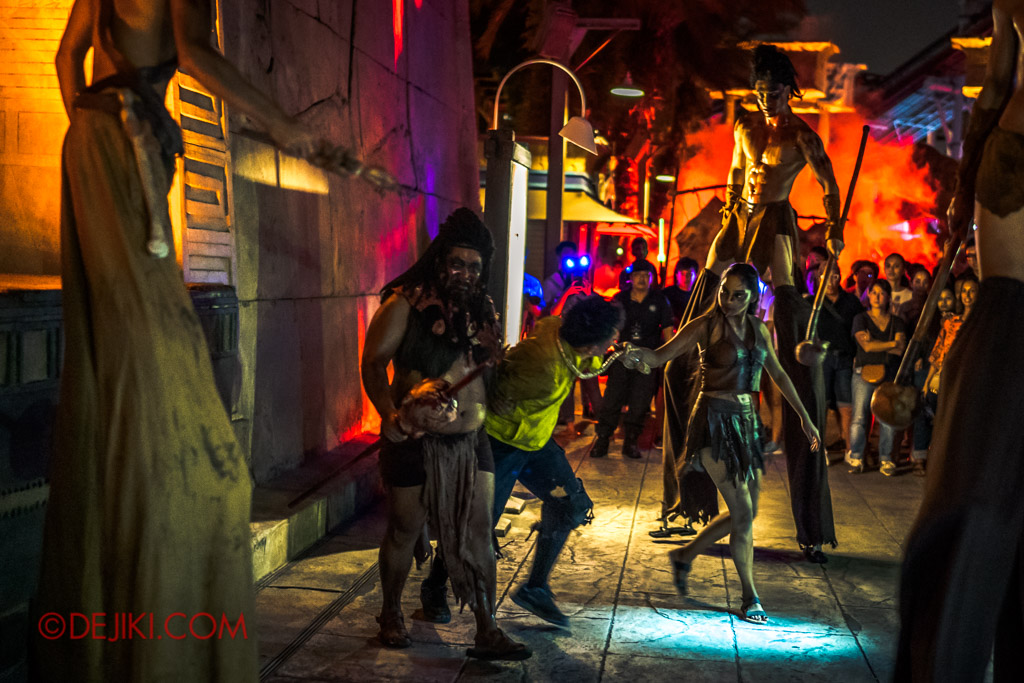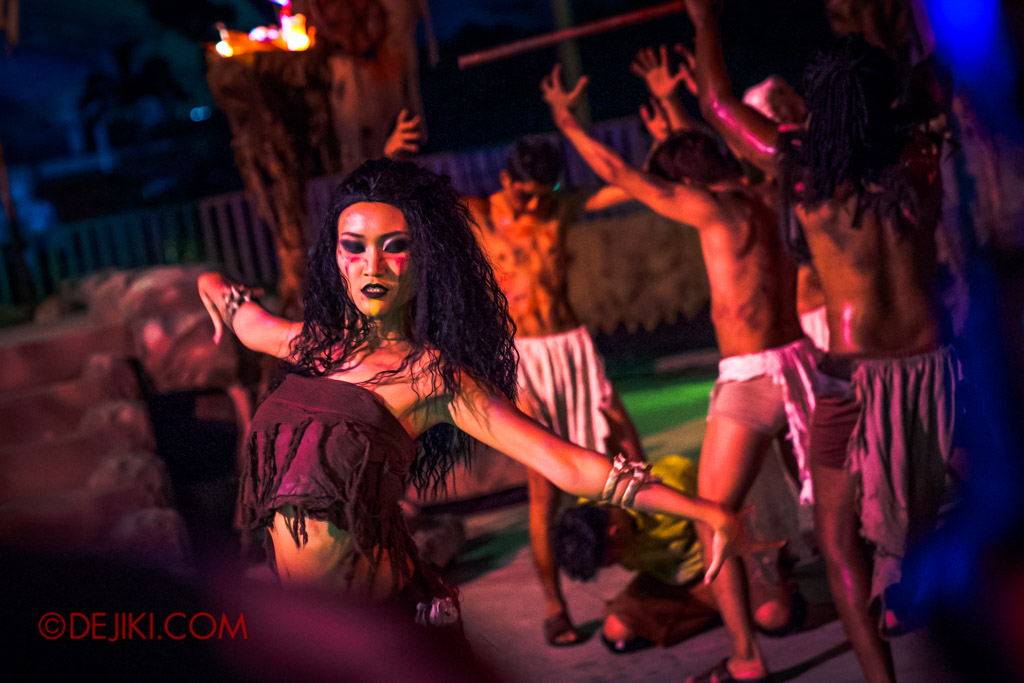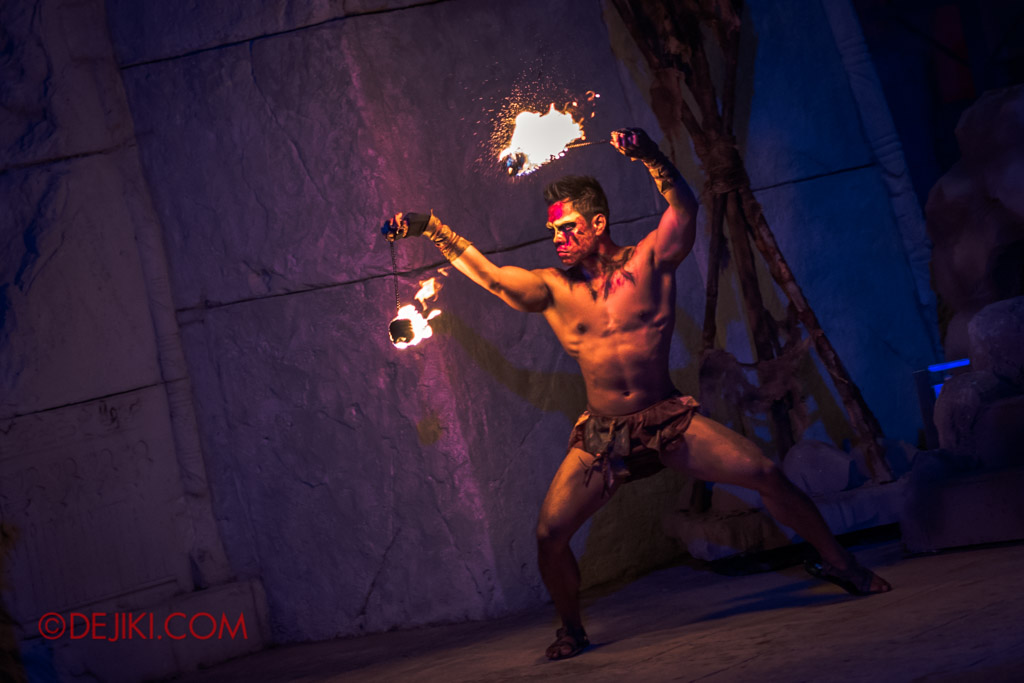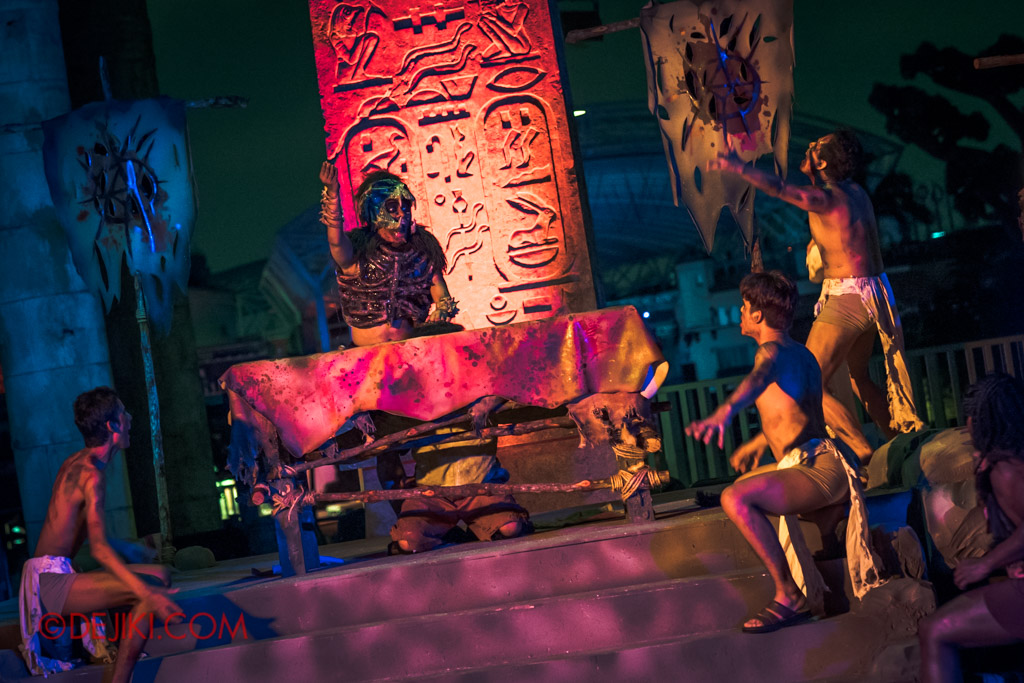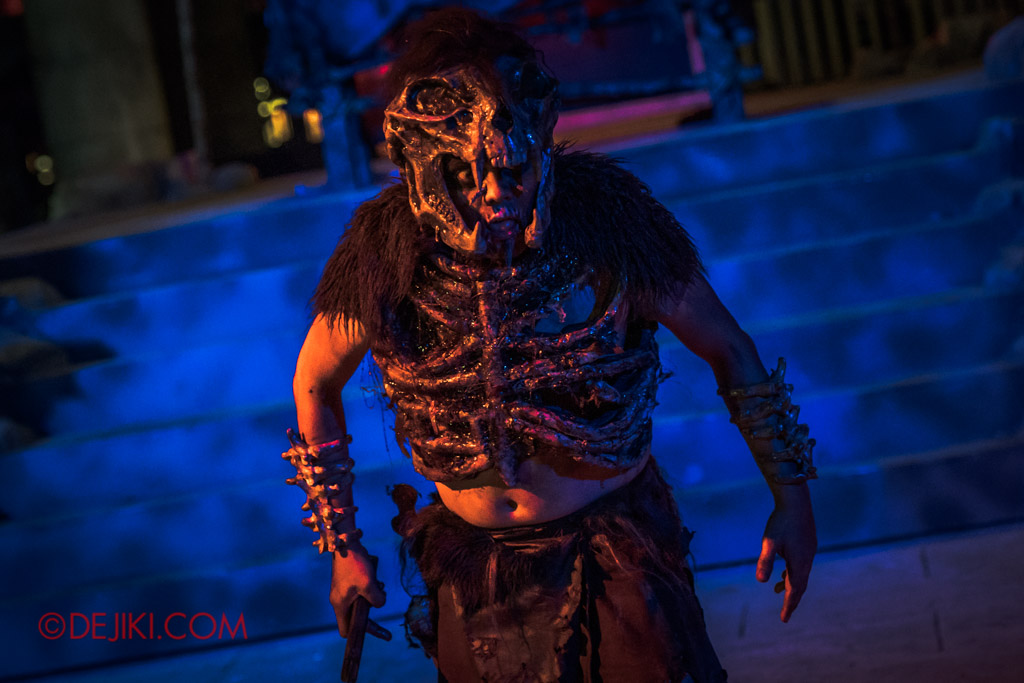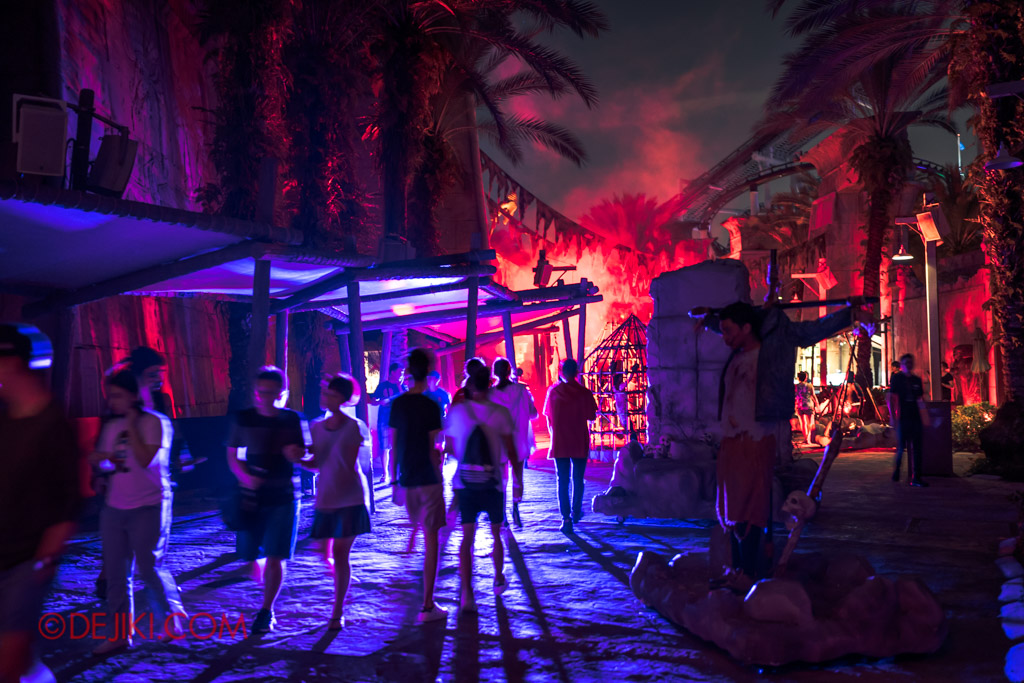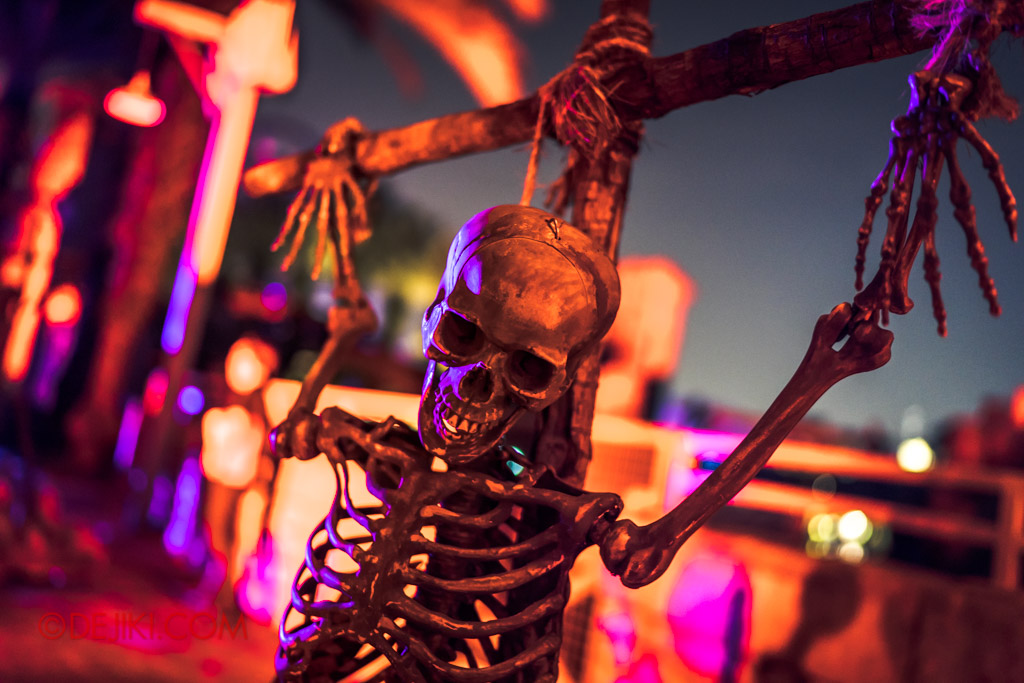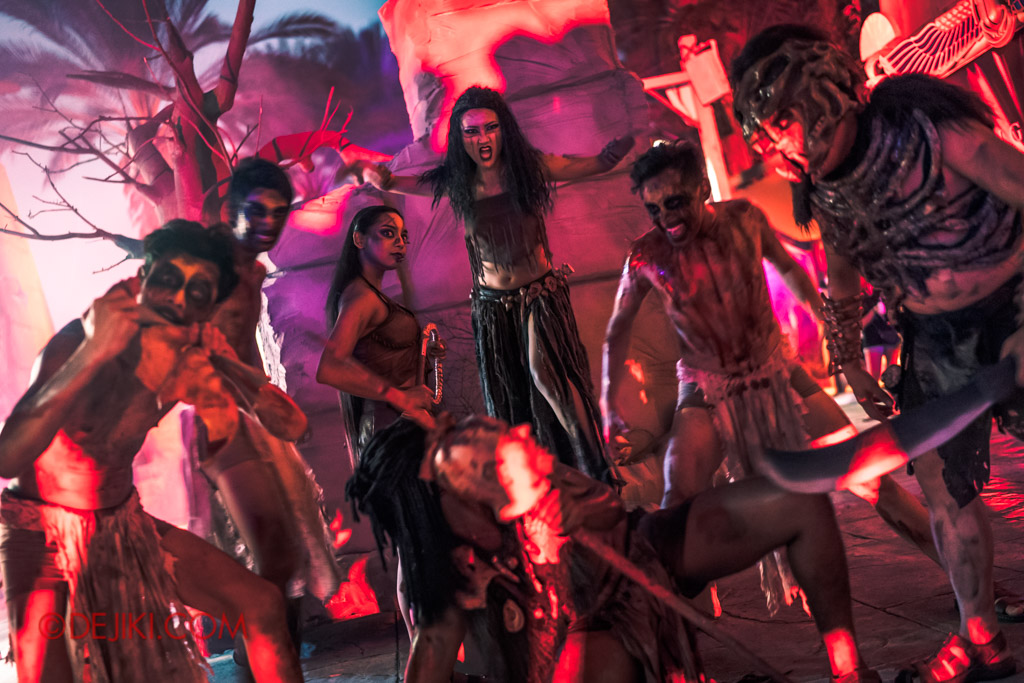 Halloween Horror Nights 8 – coverage presented by Dejiki
Finally, my coverage of Halloween Horror Nights 8 is complete. Feel free to read all past articles and watch the HHN8 Vlog series on YouTube to experience the event again.
For more Halloween Horror Nights content, check out the links below:
Halloween Horror Nights 11 (2023)
HHN11 REVEALED: Ticket and Event Guide
Sneak Preview: DIYU: Descent Into Hell, Rebirth of the Matriarch, Icons and more
Halloween Horror Nights 11 MEGA Review: Photos of all Haunted Houses and Scare Zones
HHN11 RIP TOUR (VIP Tour) Review

Features on Haunted Houses, Scare Zones and Experiences
Grimm Encounters | The Weeknd: After Hours Til Dawn Nightmare
Judgement Day (Opening Scaremony) | Netflix's All of Us Are Dead
DIYU: Descent Into Hell | Rebirth of the Matriarch
Dead Man's Wharf | The Cursed Kiramam
The Hacker + The Hacker: GAME OVER

Universal Studios Japan (USJ) 2023
Halloween Horror Nights 2023/ HAHAHA! Halloween Party! Event Guide


Halloween Horror Nights – The Archives


Click to Expand and see all posts from past Halloween Horror Nights