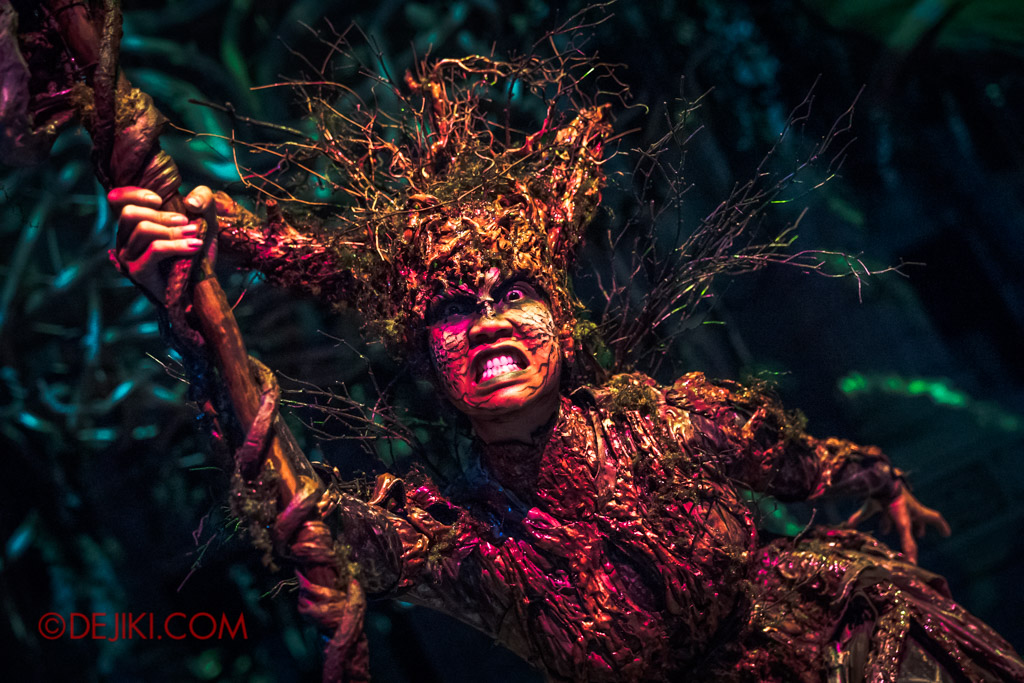 Witness the destructive forces of nature at Apocalypse: Earth, a scare zone at Universal Studios Singapore's Halloween Horror Night 8.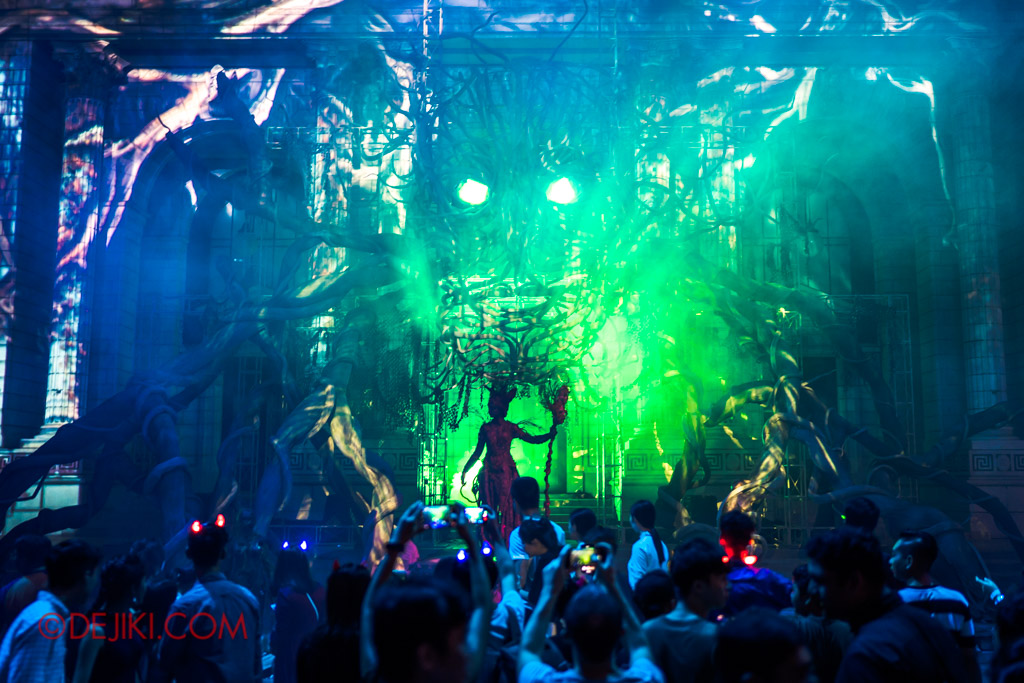 Overview and Thoughts
Another catastrophe has hit New York (zone). This time, Mother Nature is going to get even. Corrupted by Infinite Fear, she tears the street apart with immense destruction. Filling the zone with wild vines and entangling tree branches, her poisonous grip pierces through vehicles and binds victims to dire fates.
The lighting in this zone is consistently bright and colourful, making the spaces beautiful to capture. In contrast, the characters (under Gaia) are dull and carry a dirty, decrepit look – half awash with sea-like growth, half embellished with plants. Most of them are masked, and there's a bunch that are literally rubbish, as in they're wearing rubbish.
There's no stage show here this year which is quite disappointing, although every 20-30 mins something dramatic happens for the cast switch. The zone's icon, Gaia, is almost always at her Temple (the giant face comprising trees at New York) threatening all who dare meet her.
Fun Fact: On my vlog, I jokingly said that this zone is part of the park's Apocalypse series of scare zones. We had a general/ zombie-themed Post-Apocalyptic Rage (2011), Total Lockdown (2012) was its direct sequel, and then demons ran the world in Demoncracy (2014).
---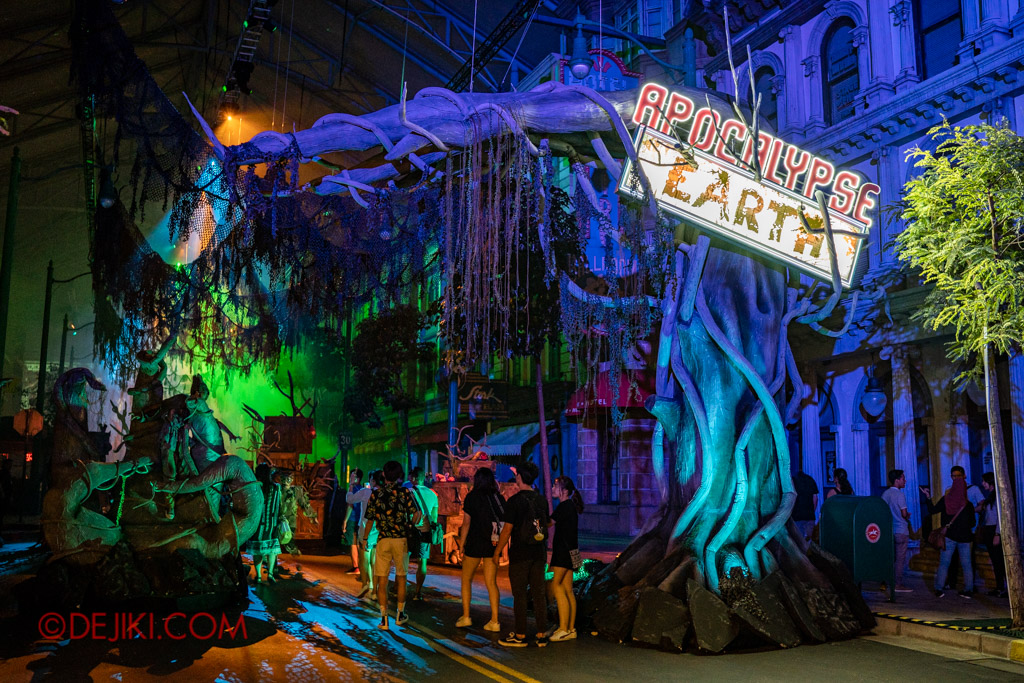 Giant trees and vines have overtaken New York.
No escape from Mother Nature, whose roots have overtaken the entire street.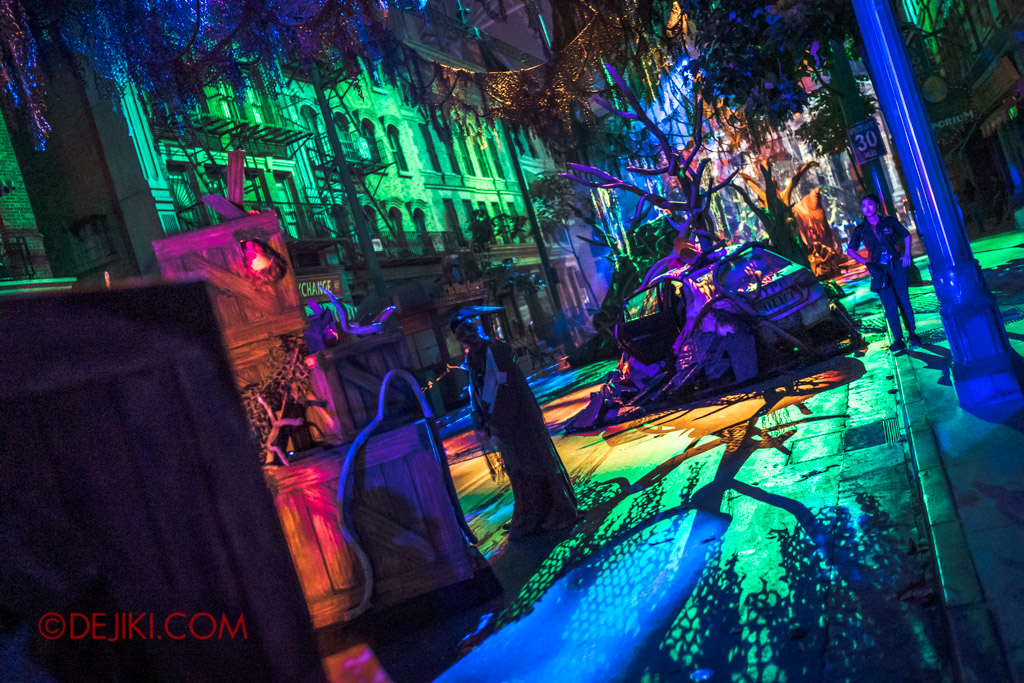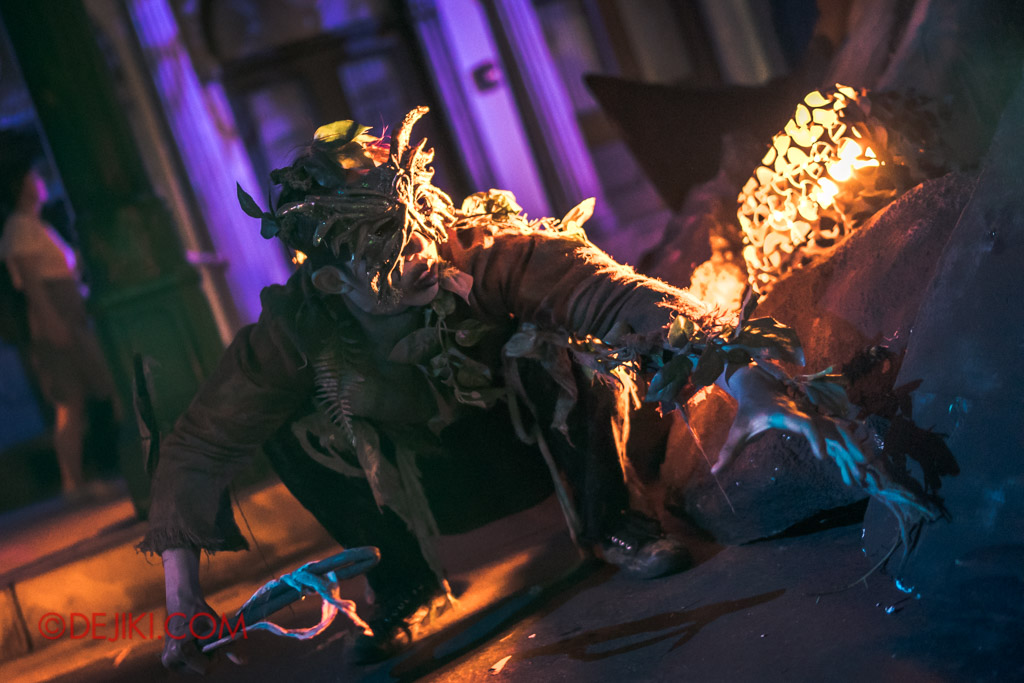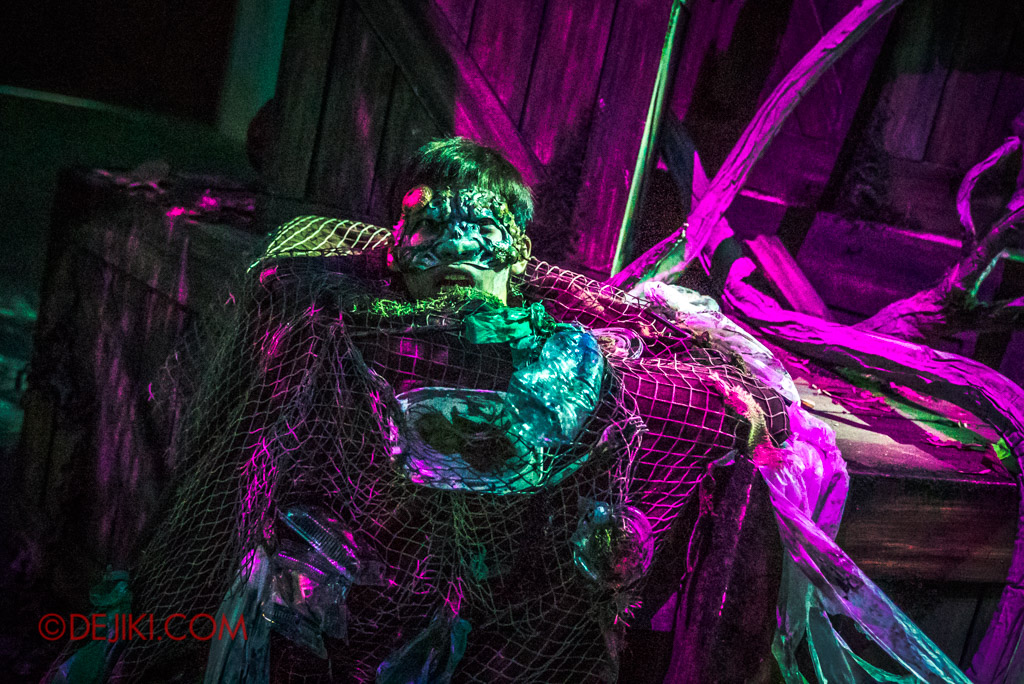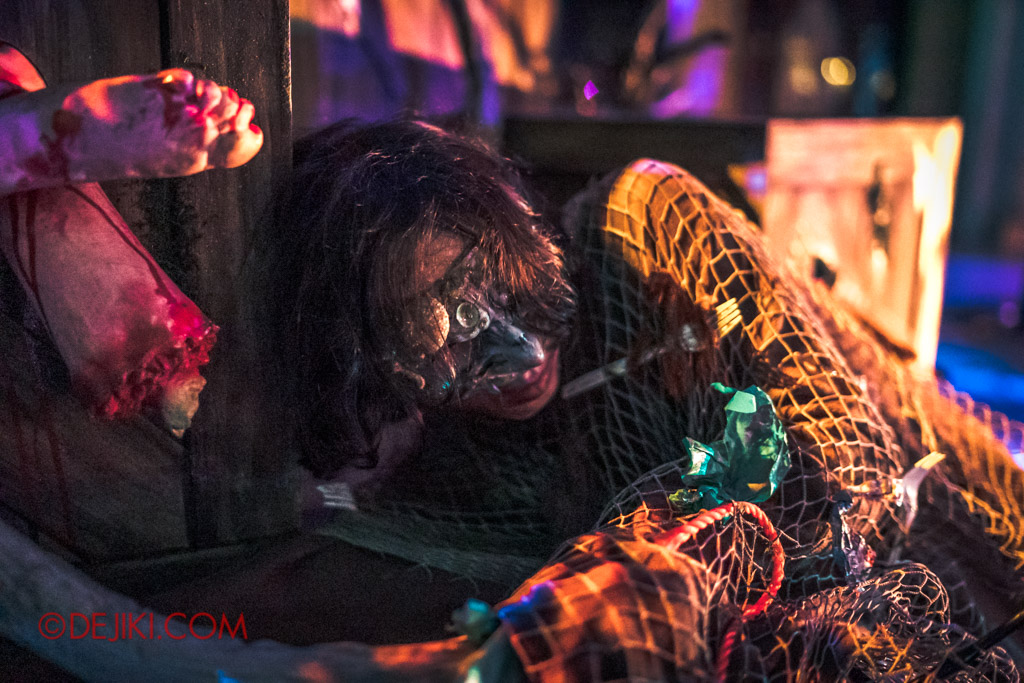 With widespread chaos, there's no point hiding.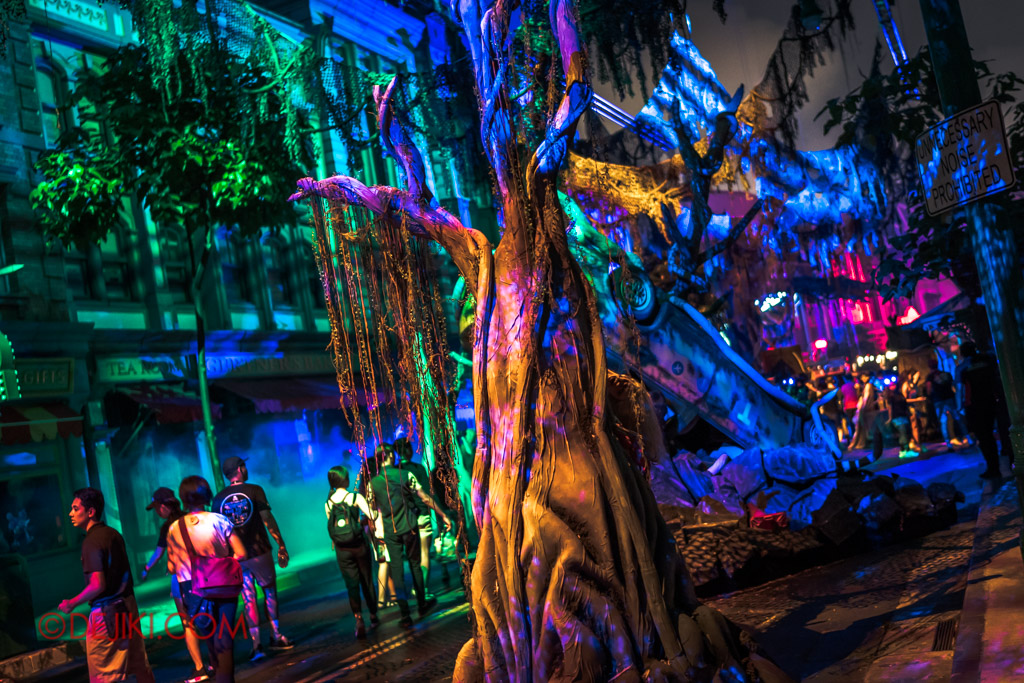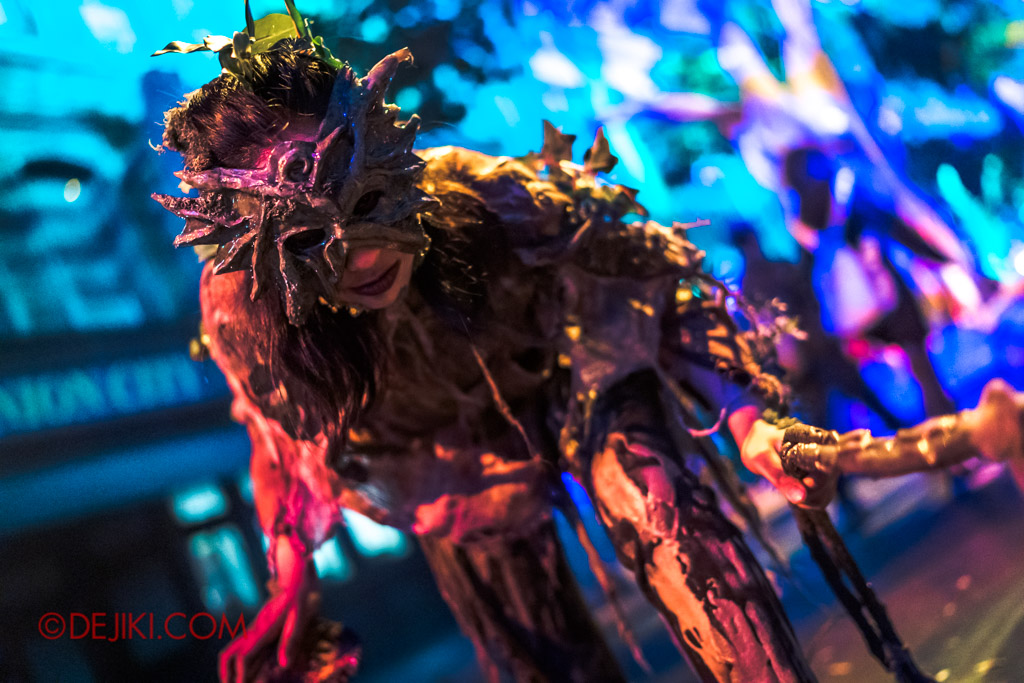 Emerging from Gaia's roots, a new horde of shadowy creatures prowl the streets, snatching souls for the corrupted Goddess.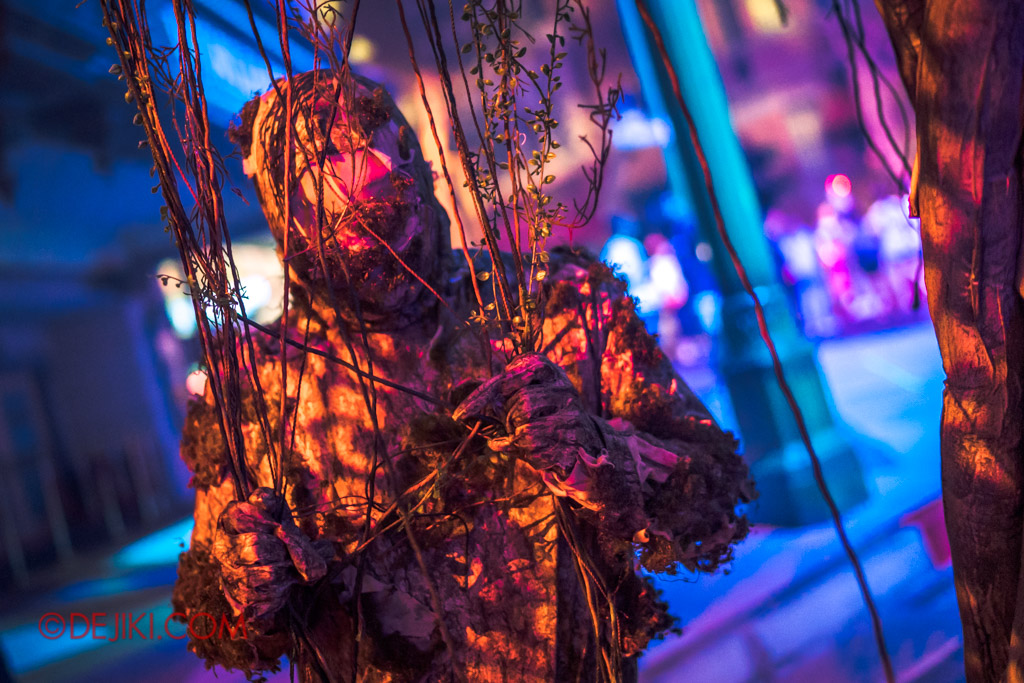 A unique character, known as Dentro, dares us to approach Gaia's Temple, where the Goddess herself will drown the world into chaos.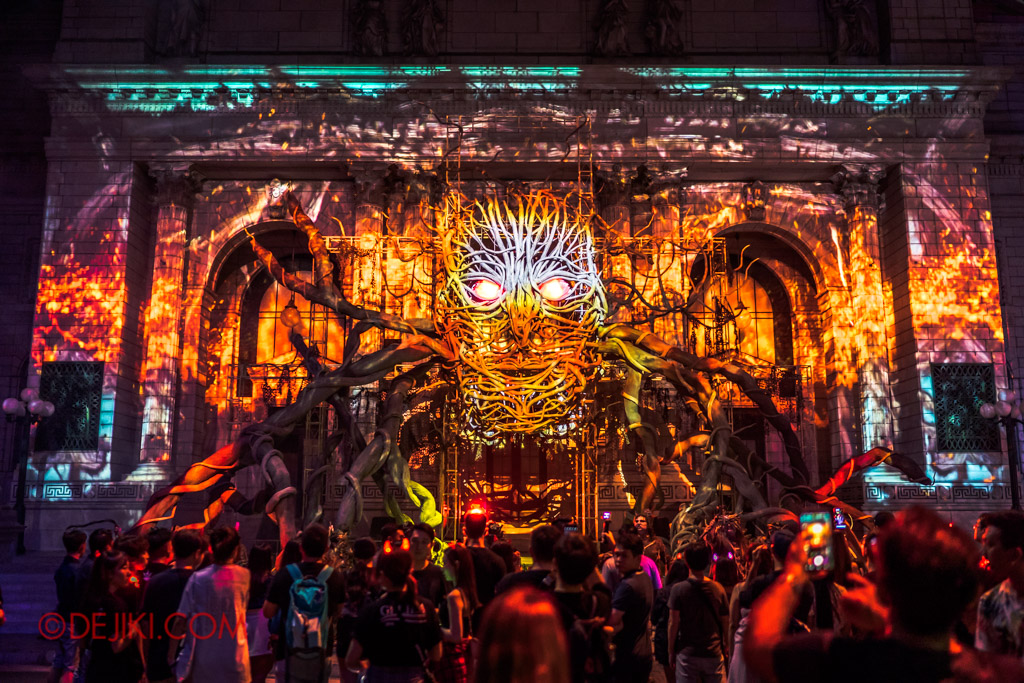 As the world is set ablaze, Gaia's army is born anew in its light, continuing the endless cycle of chaos.
Face your fears
Universal Studios Singapore's Halloween Horror Nights 8 is held from 27 Sept through 31 Oct 2018 on select nights. Tickets are available online at halloweenhorrornights.com.sg, or you can also buy them via my Klook link.
Halloween Horror Nights 8 – coverage presented by Dejiki
Check back throughout October for extended event coverage on Halloween Horror Nights – only on Dejiki.com! Like the FB page and share with your friends:

Halloween Horror Nights 11 (2023)
HHN11 REVEALED: Ticket and Event Guide
Sneak Preview: DIYU: Descent Into Hell, Rebirth of the Matriarch, Icons and more
Universal Studios Japan (USJ) 2023
Halloween Horror Nights 2023/ HAHAHA! Halloween Party! Event Guide
Halloween Horror Nights – The Archives
Click to Expand and see all posts from past Halloween Horror Nights