Cross over to the realm between the living and the dead in this scare zone at Universal Studios Singapore's Halloween Horror Nights 9.
Overview and Thoughts
We're back to having a creepy scare zone in the jungle of Jurassic Park. This area was used for the Zombie Laser Tag experience last year, which many people felt was a waste given that very few guests can be at the zone at any time, and Laser Tag lasted mere minutes.
Dead End reminded me a lot about the Hungry Ghosts scare zone from 2015, which is a village trapped in an endless Seventh Month ghost festival. While there are still funeral rites and other disturbing things happening in Dead End, they're not anchored to any commonly known beliefs – as far as I know. The mysterious Undertaker rules this dark realm. It is a land filled with coffins, mummies and bird-like creatures and a few walking undead.
Some details in this zone are easily missed: the Undertaker's throne has embedded eyes, and right next to him is coffin with a vanishing act – this trick was rarely performed and may have been reduced in the later weeks. The scenes felt sparse, but that's because this zone has a few bottlenecks to begin with, and the empty spaces are needed to help with the crowds. I felt that minimally there should've been some spoken lines to explain the rites and Undertaker's backstory – I guess those few liners at the Opening Scaremony is all that we're getting.
Guests wandering into the Dead End can enjoy a few photo opportunity spots, such as the coffins at the start of the zone, and some other areas where blinding lights flood the sets in an RGB fashion.
---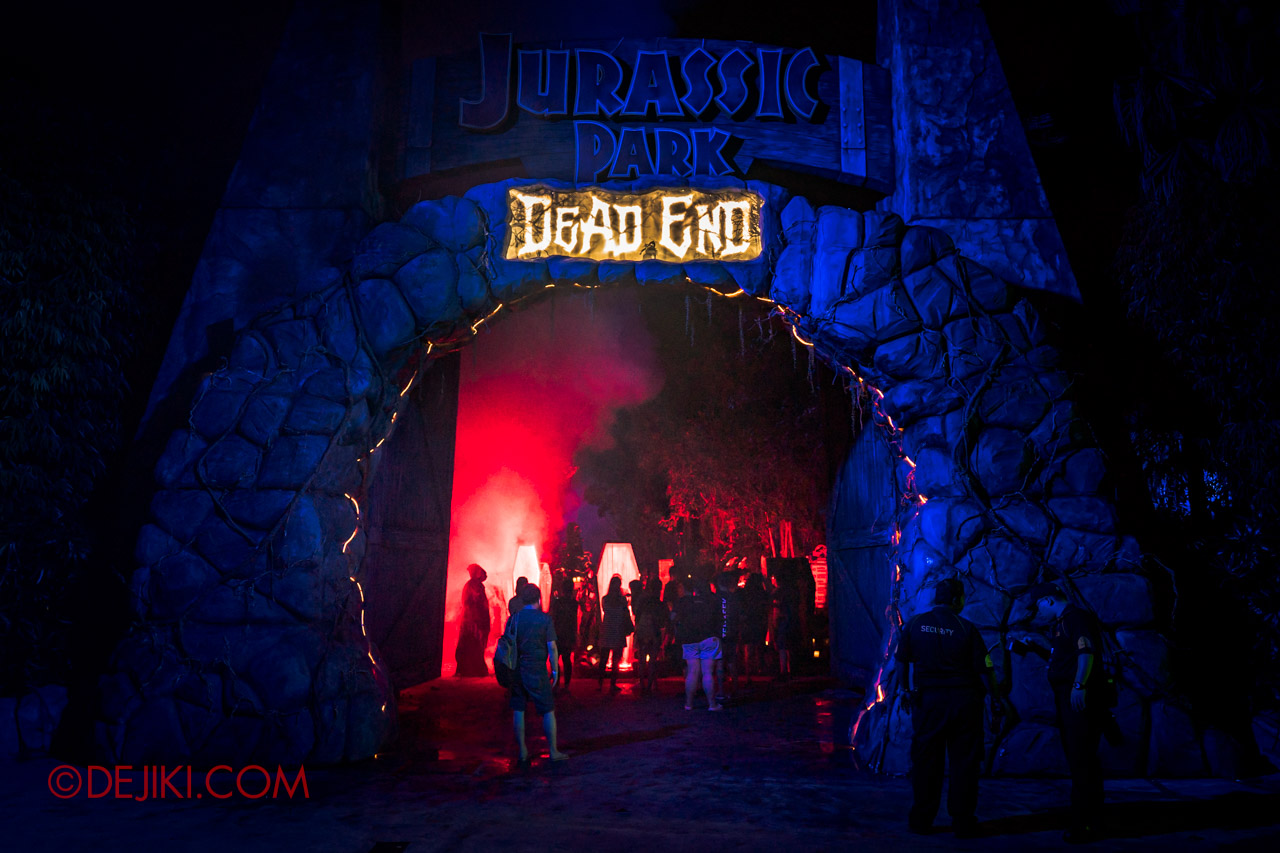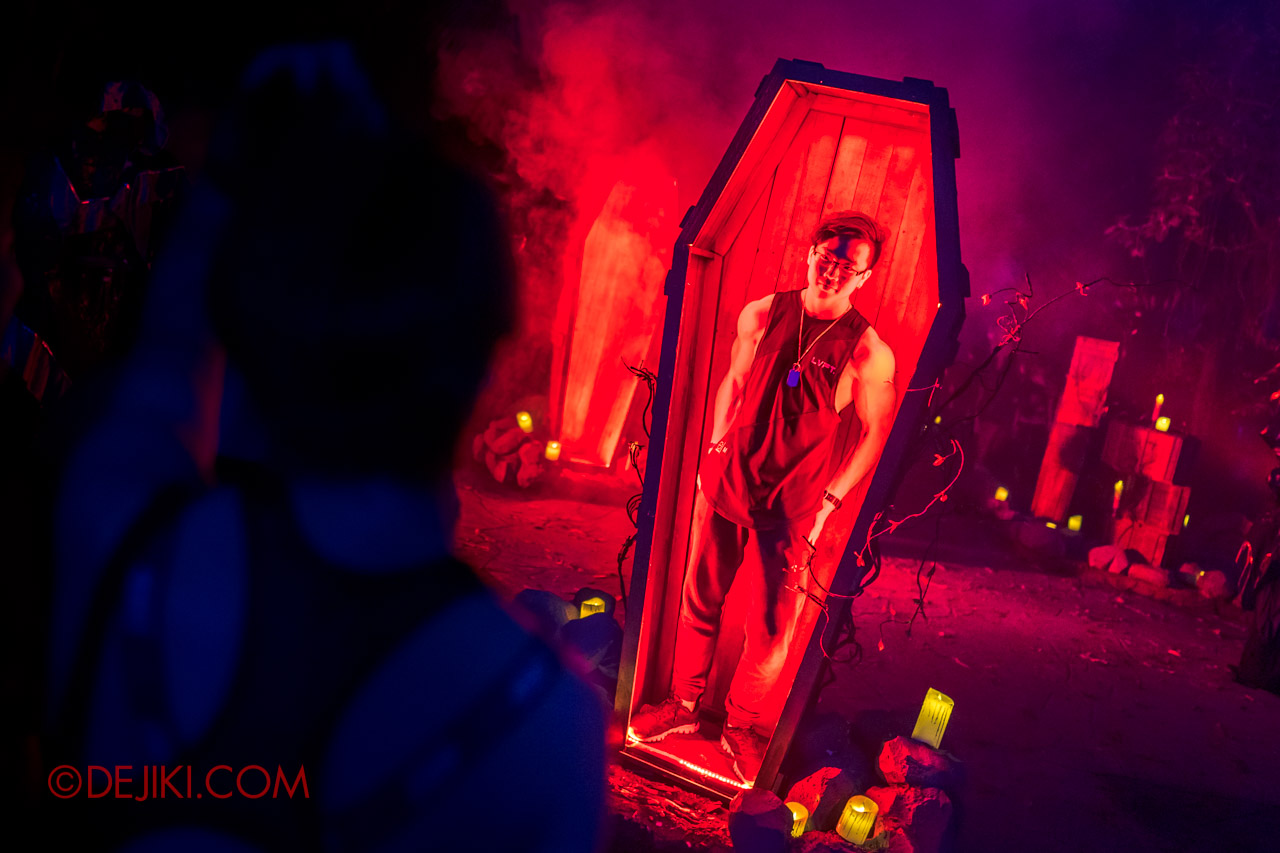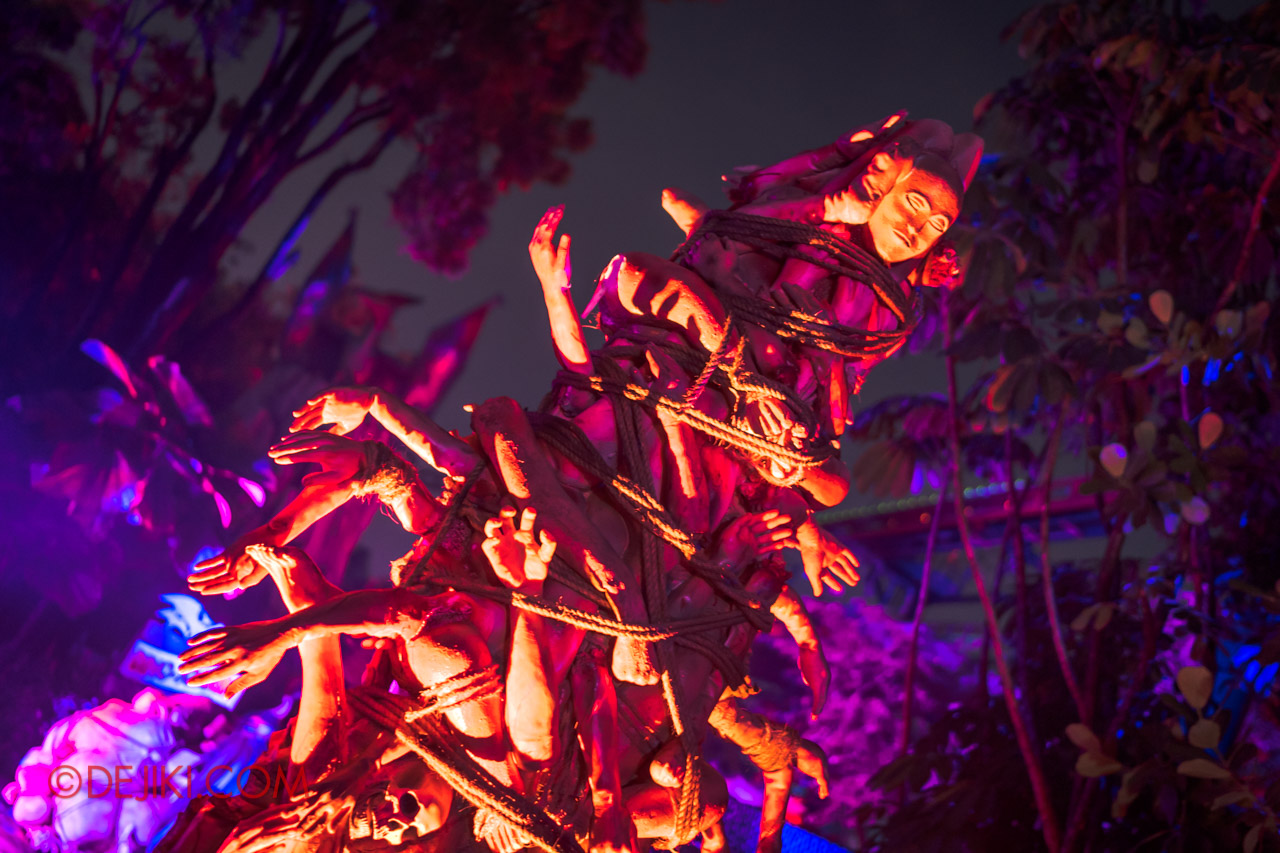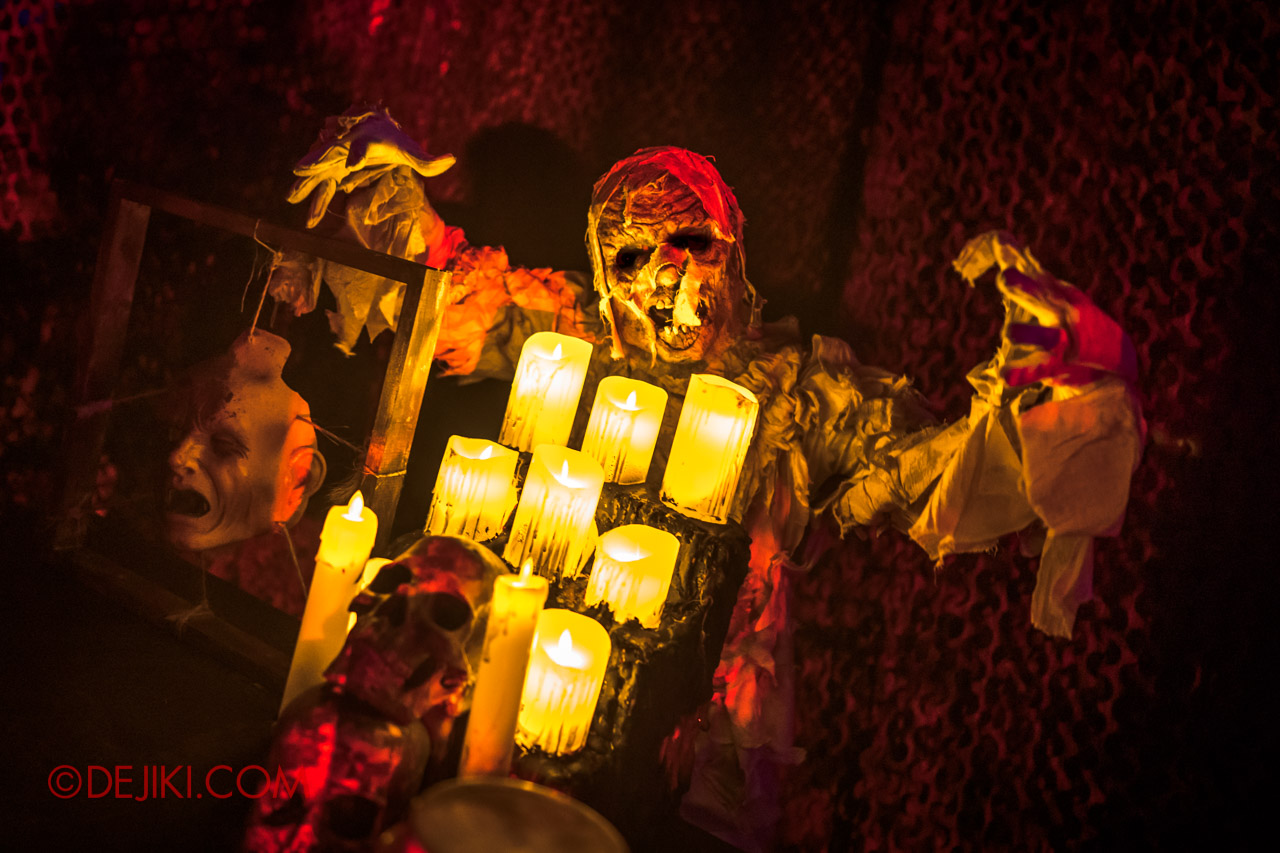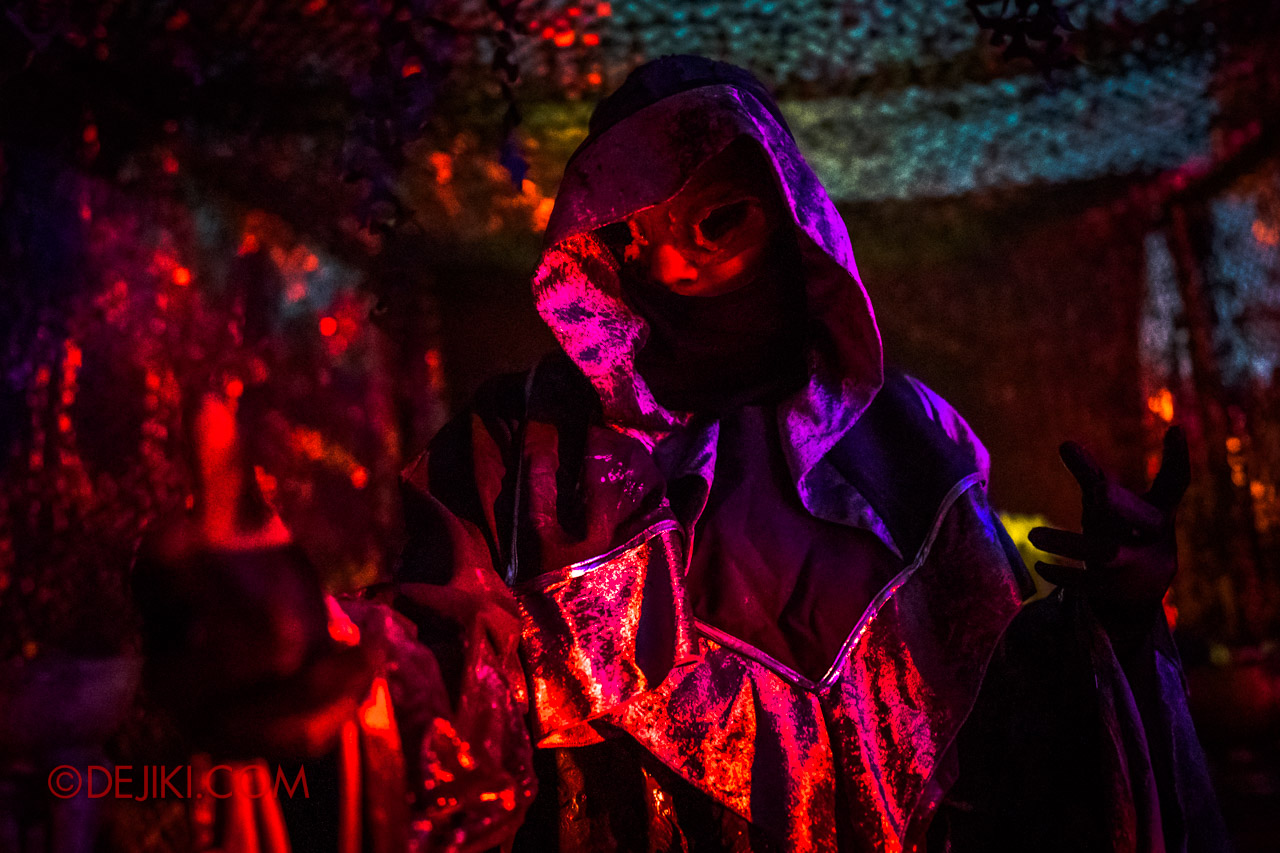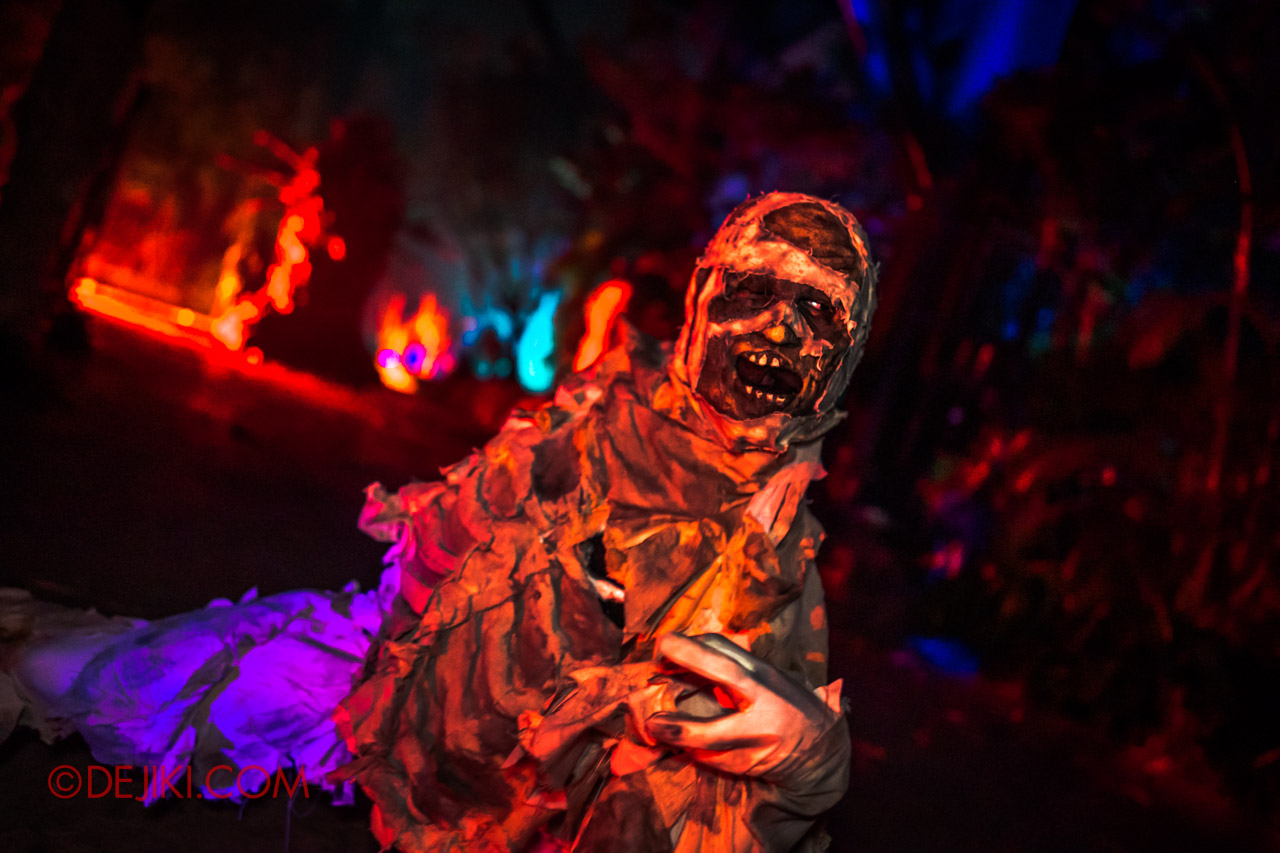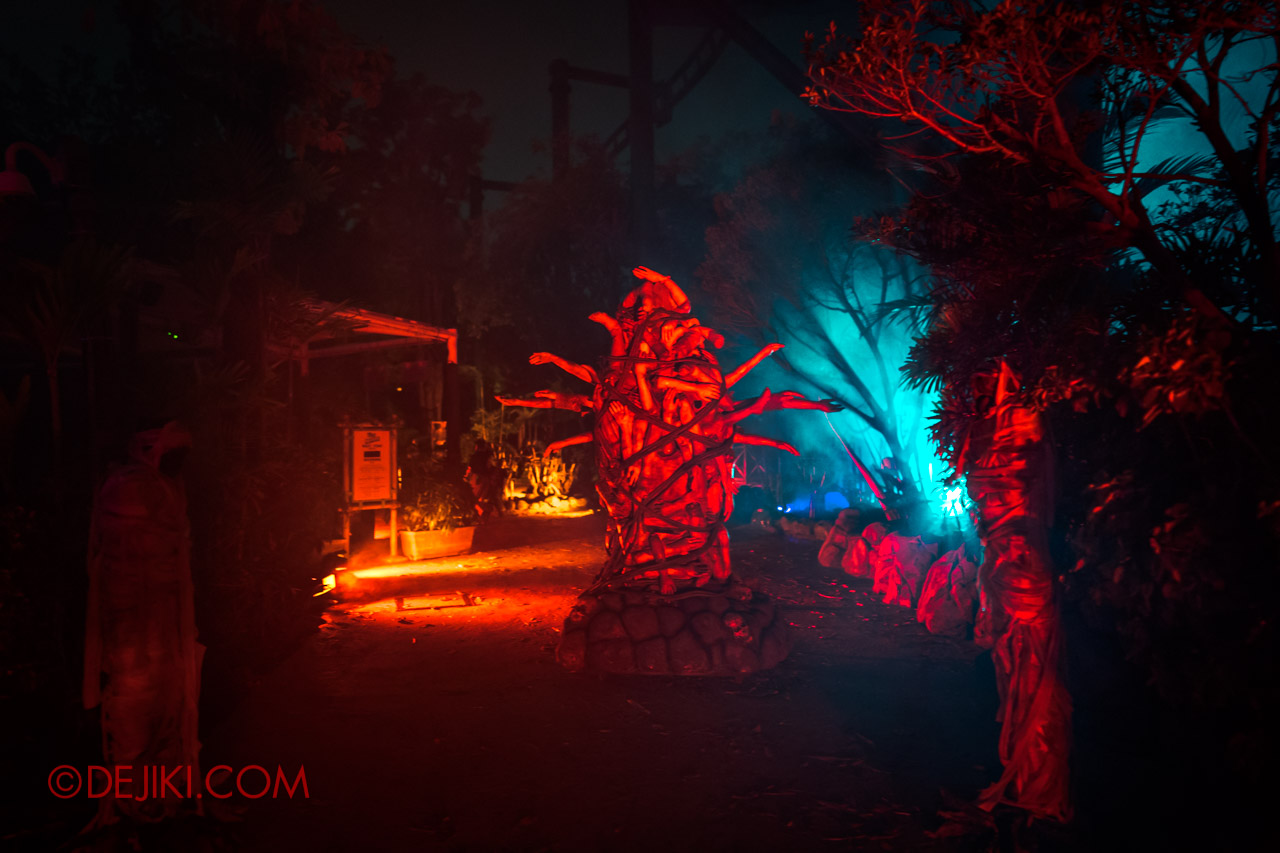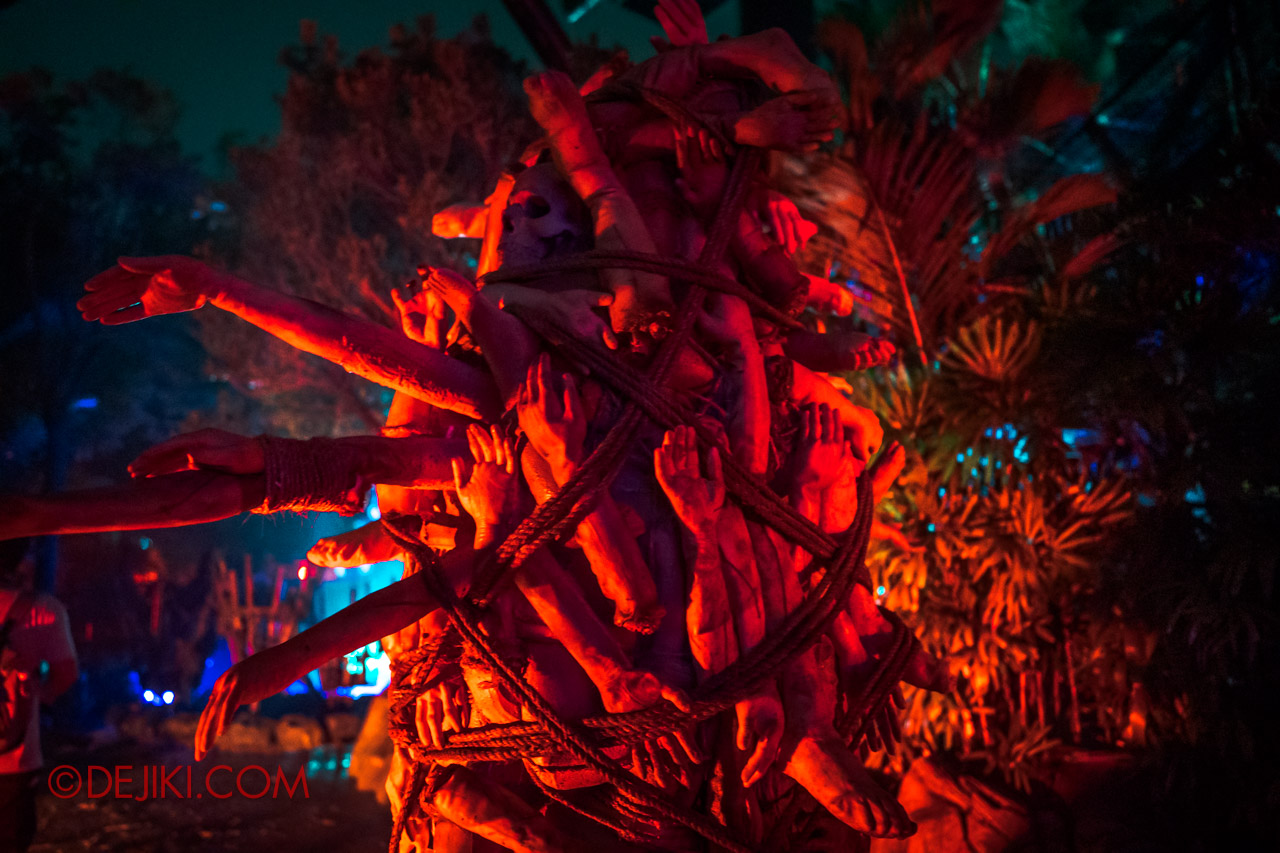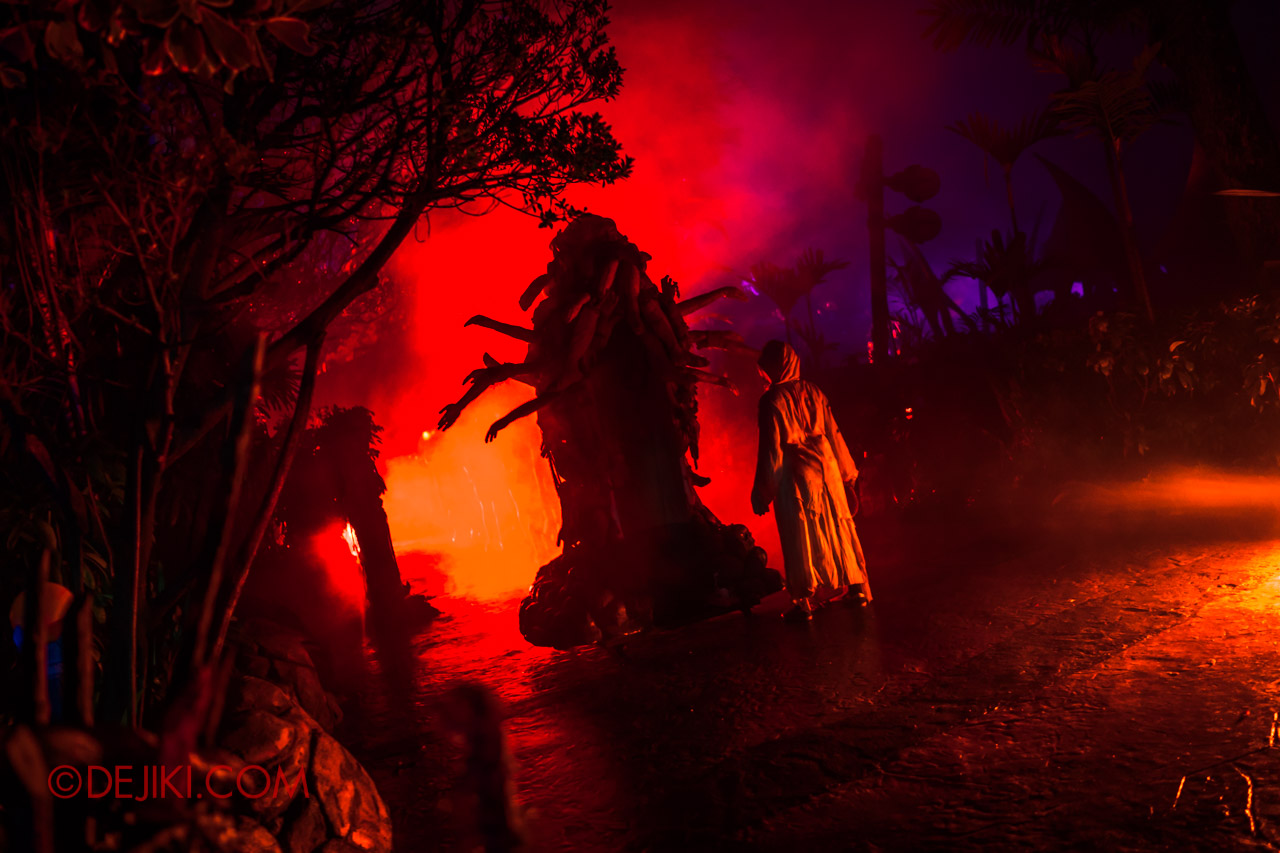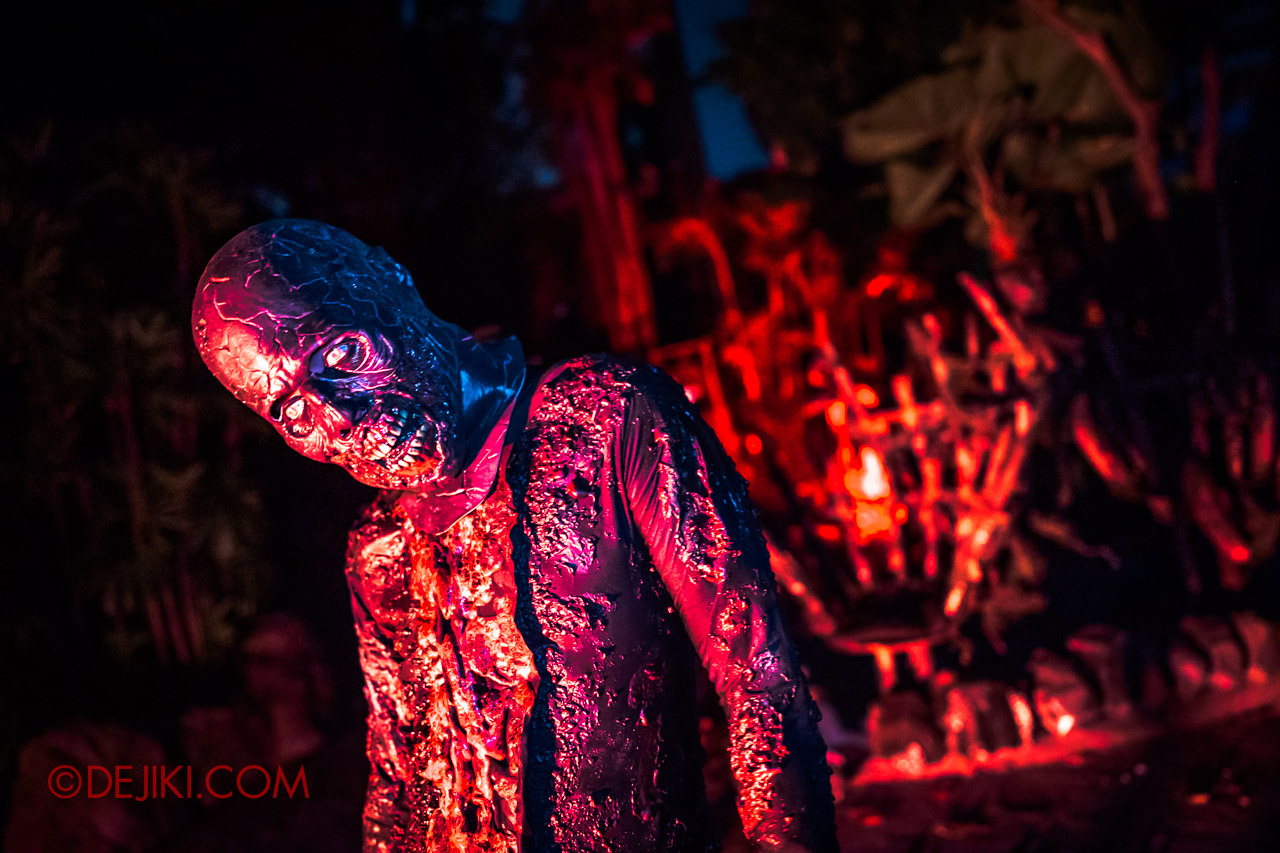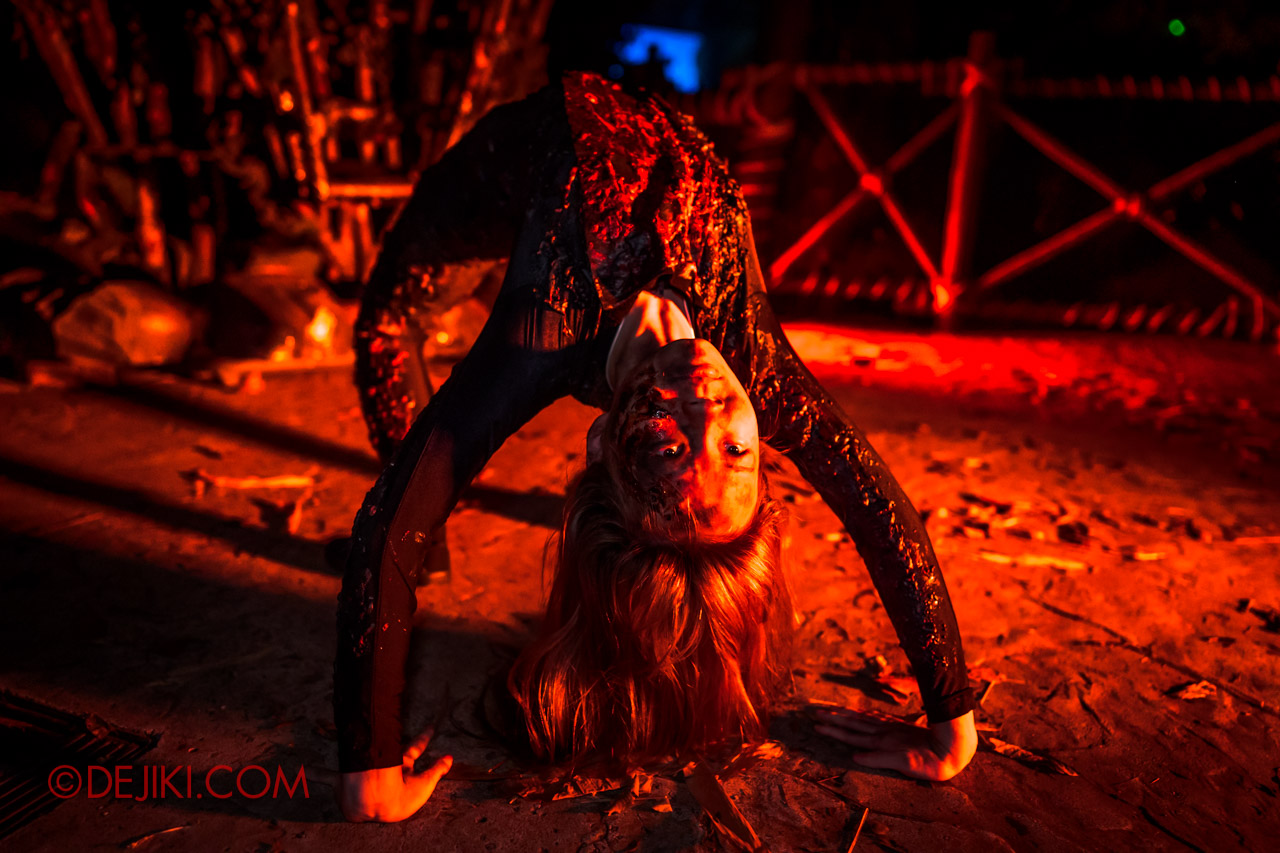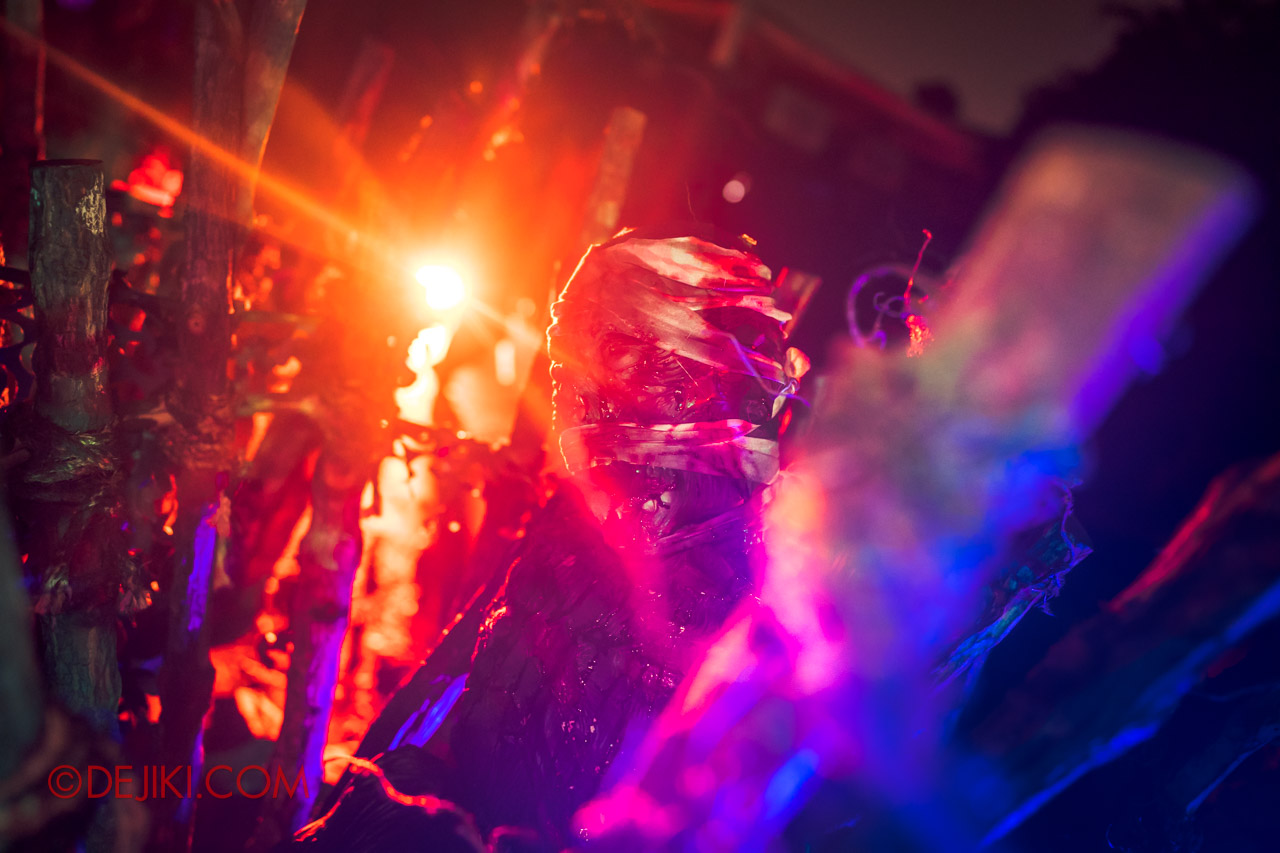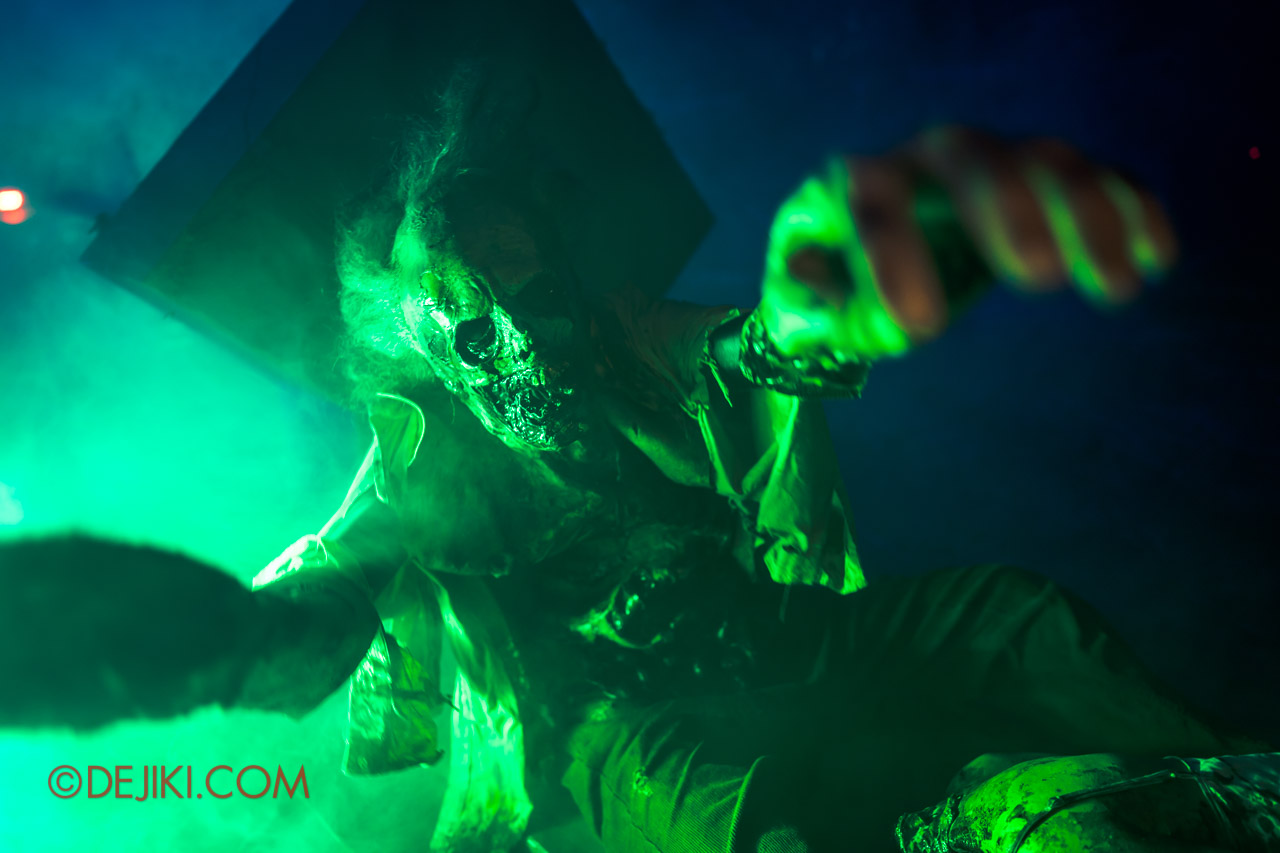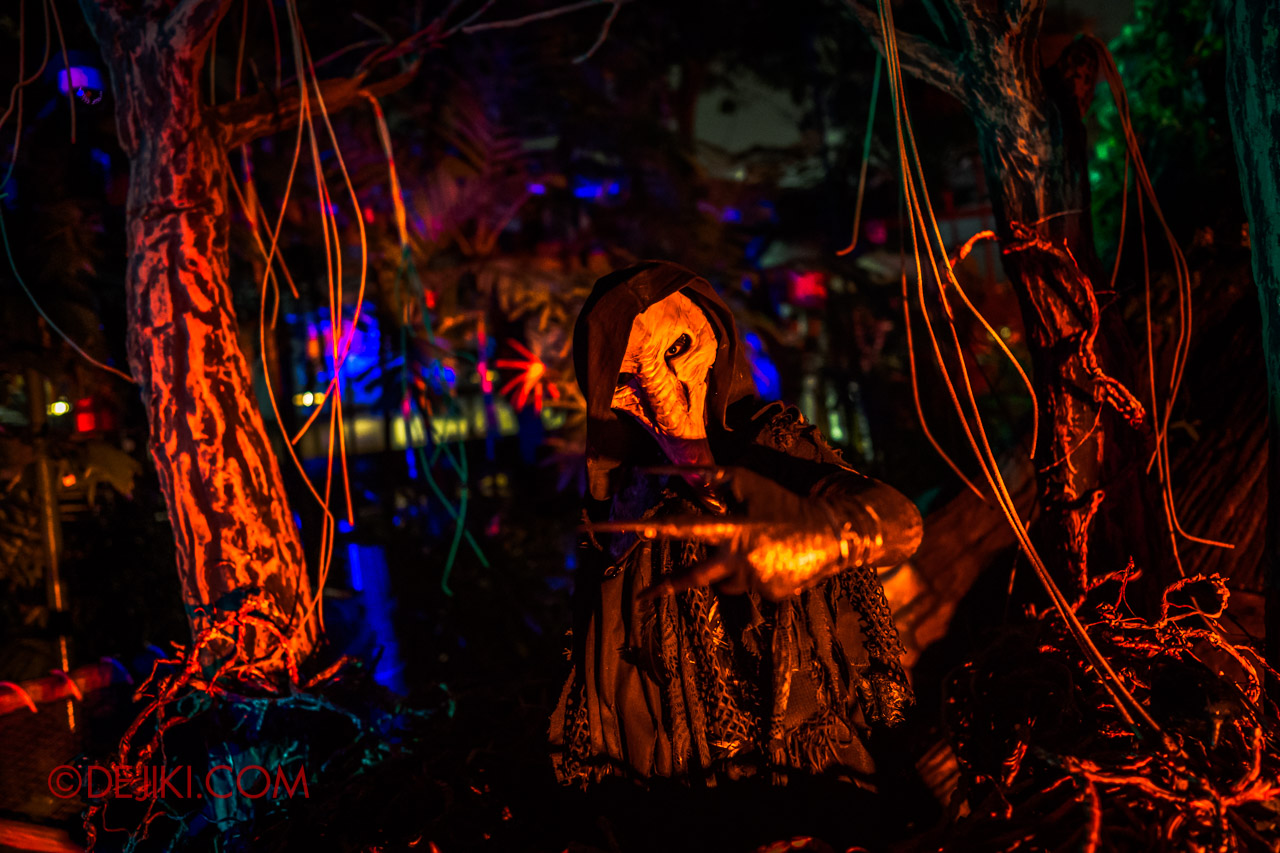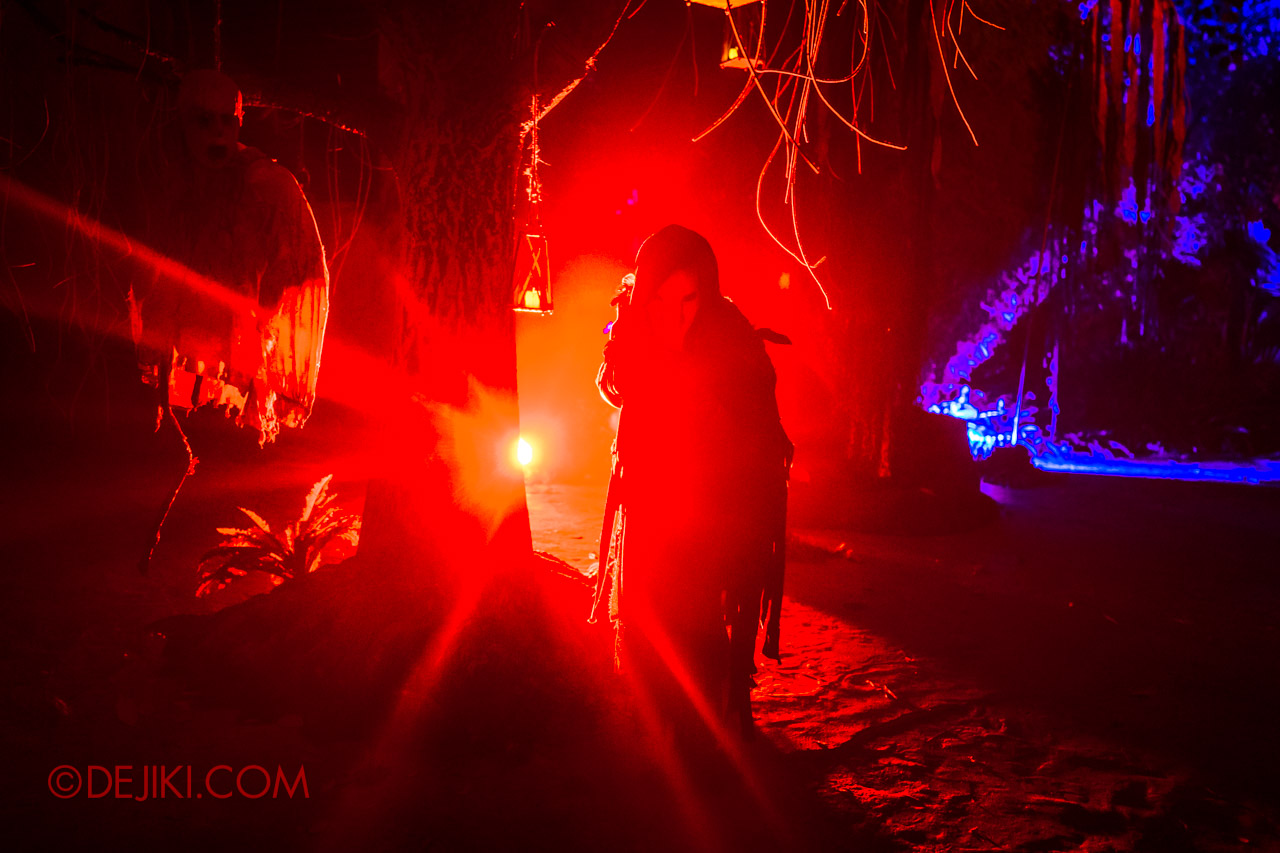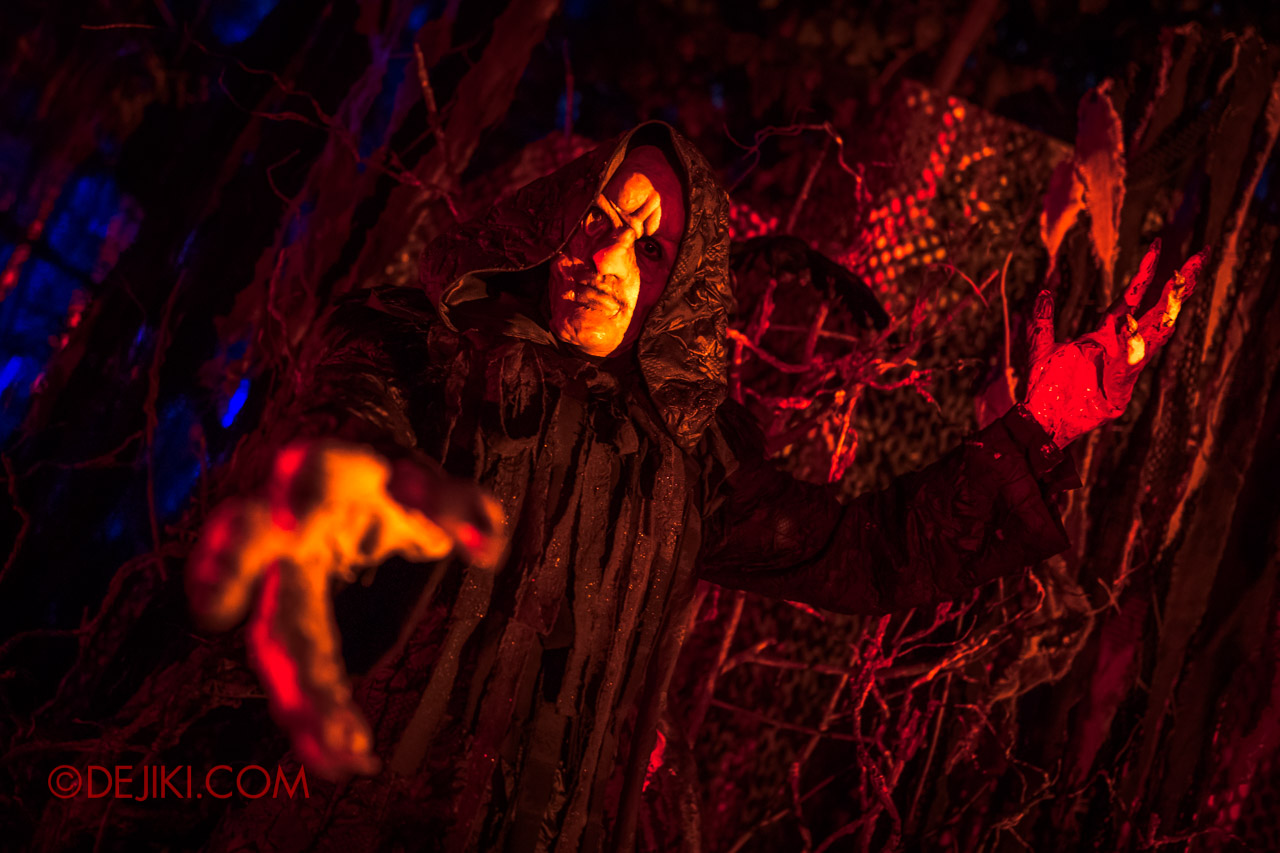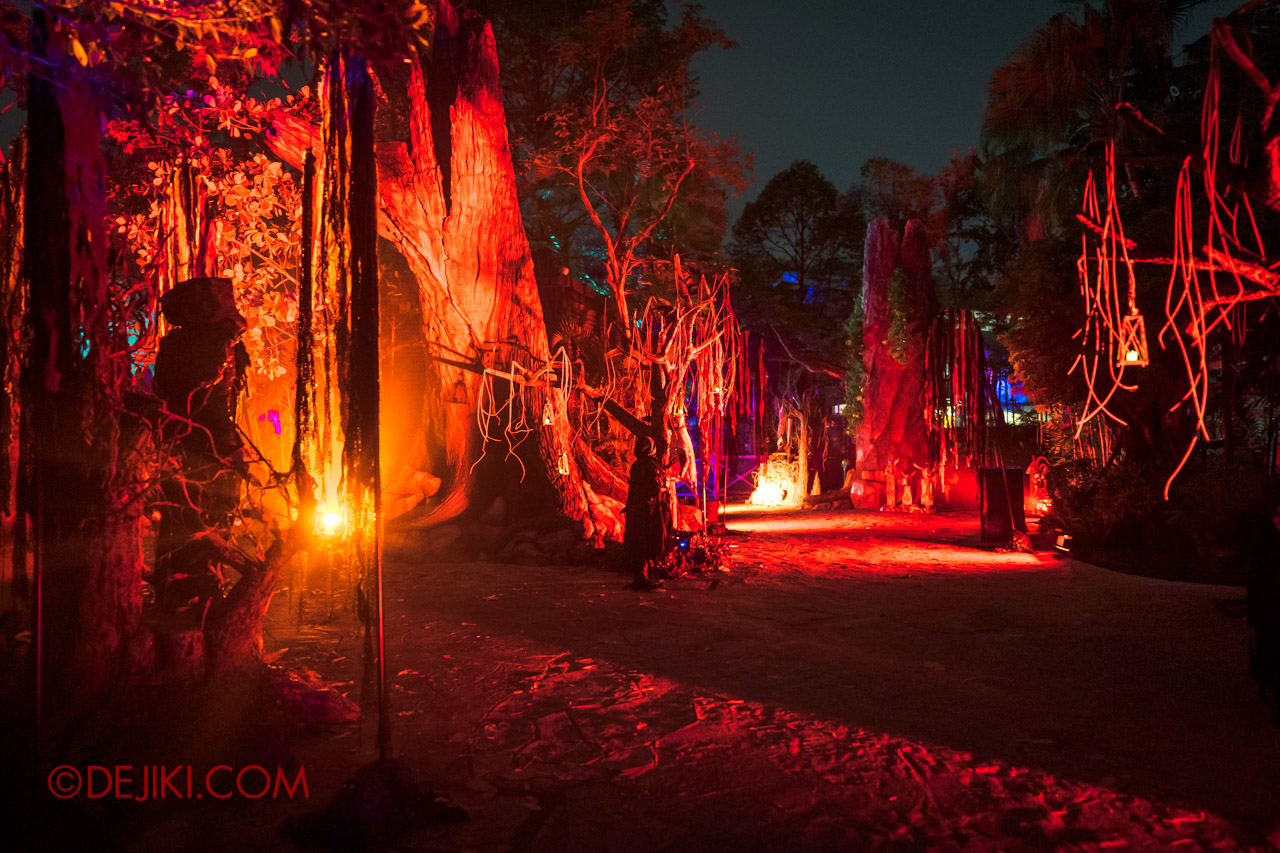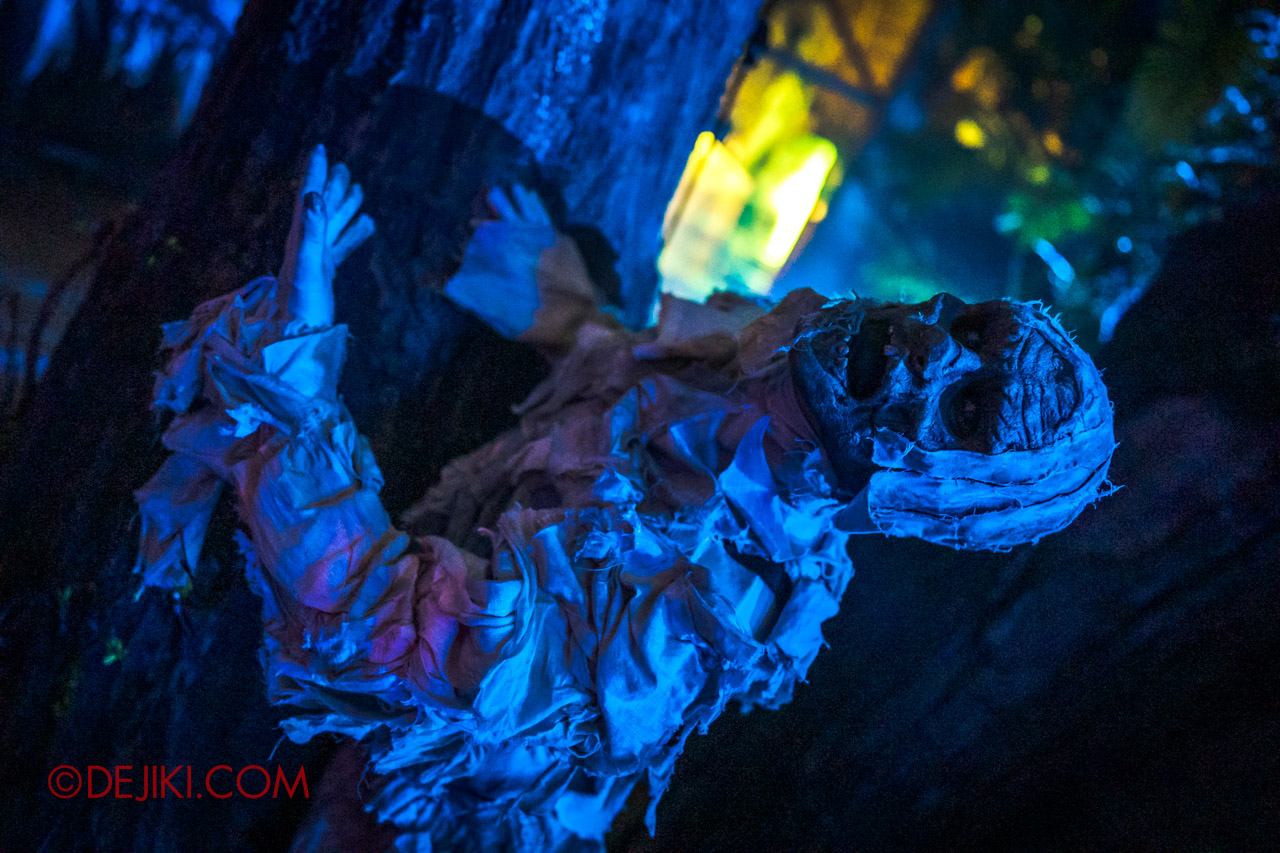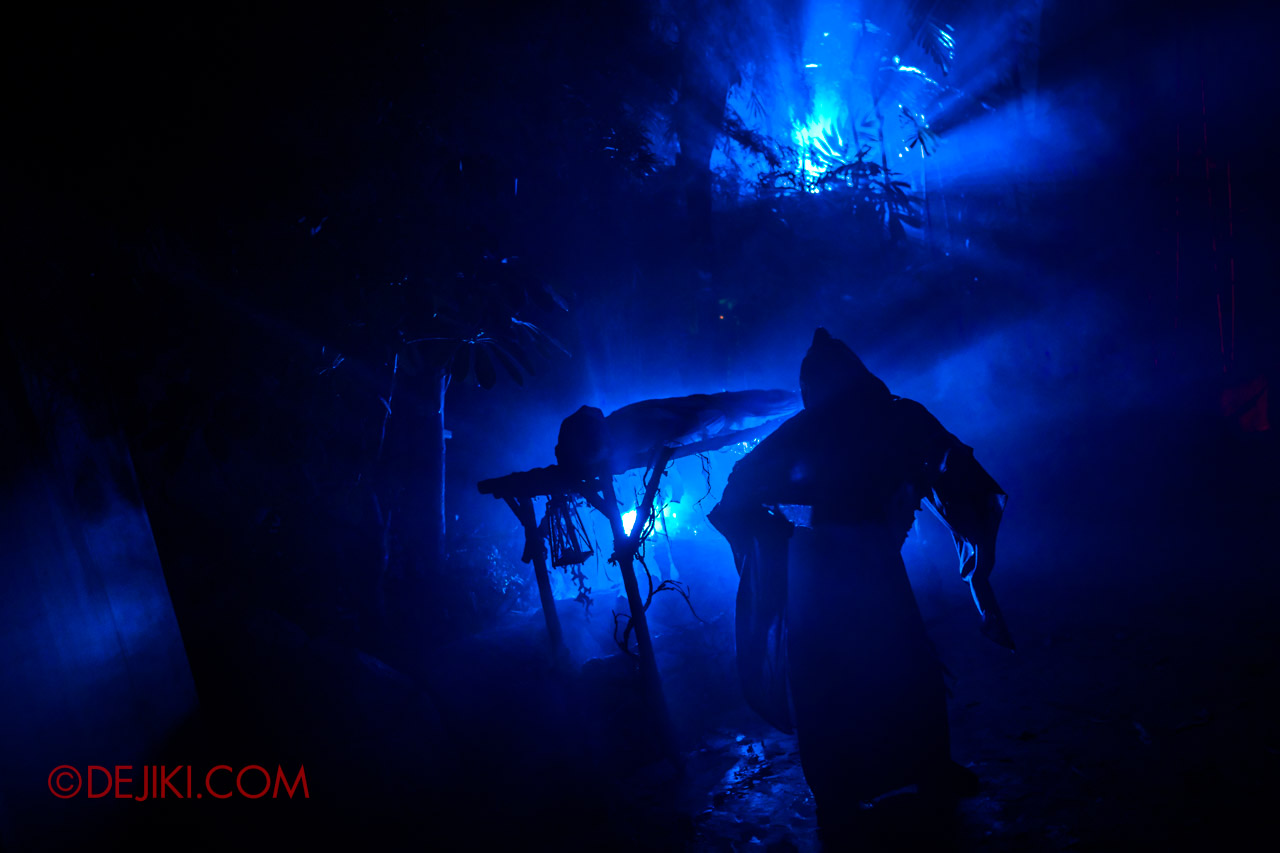 ---
Halloween Horror Nights 9: Select Nights 27 Sep – 31 Oct
Prepare for the event: Get all the info here
You can get all essential info you need at my Halloween Horror Nights 9 Event Guide. Tickets are available online at halloweenhorrornights.com.sg, or you can also buy them via my Klook link.
Get more HHN9 updates
More photos from the haunted houses will be published on my Instagram (@dejiki) and on this website as special features. Follow me on Facebook for updates.
---
Halloween Horror Nights 10 (2022)
HHN10 REVEALED: Ticket and Event Guide
Halloween Horror Nights 10 MEGA Review: Photos of all Haunted Houses and Scare Zones
SPECIAL FEATURE: Behind the Scenes at HHN10 Haunted Houses
HHN10 RIP Tour (VIP Tour) Review

Features on Haunted Houses, Scare Zones and Experiences
The Silenced Auction (Opening Scaremony) | DIE-ning with The Dead | Monsters & Manifestations
Escape The Breakout | Killustrator: The Final Chapter | Hospitality of Horror
Operation: Dead Force | The Hunt for Pontianak | Dark Zodiac

Trick or Thrills (2021)
Halloween Horror Nights Exhibition
2021 Day and Night Halloween: DIE-ning with the Dead, Universal Monsters Scream Alley


Halloween Horror Nights – The Archives


Click to Expand and see all posts from past Halloween Horror Nights