Go on an adventure around floral displays inspired by Mexican culture and heritage at the Hanging Gardens: Mexican Roots, now showing at Gardens by the Bay's Flower Dome.
Hanging Gardens: Mexican Roots Floral Display
20 Aug – 25 Sep 2022
This floral display marks the first time the Gardens is collaborating with the Embassy of Mexico. The display pays homage to cultural and heritage elements from Mexico, including reproductions inspired by icons of Mexico's ancient civilisations.
An incredible festive floral arch welcomes you at the entrance of the flower dome, which was created by artisans that travelled from Mexico to Singapore and built it on-site. Such floral arches are typically used to mark entrances to a festival or celebration.
Towards the upper level of the Flower Dome, you can walk under these colourful paper decorations, and see the Tula Giants statues.
As you make your way down to the main flower field, don't miss this exhibition on medical texts (De laCruz-Badiano Codex) in one of the gardens.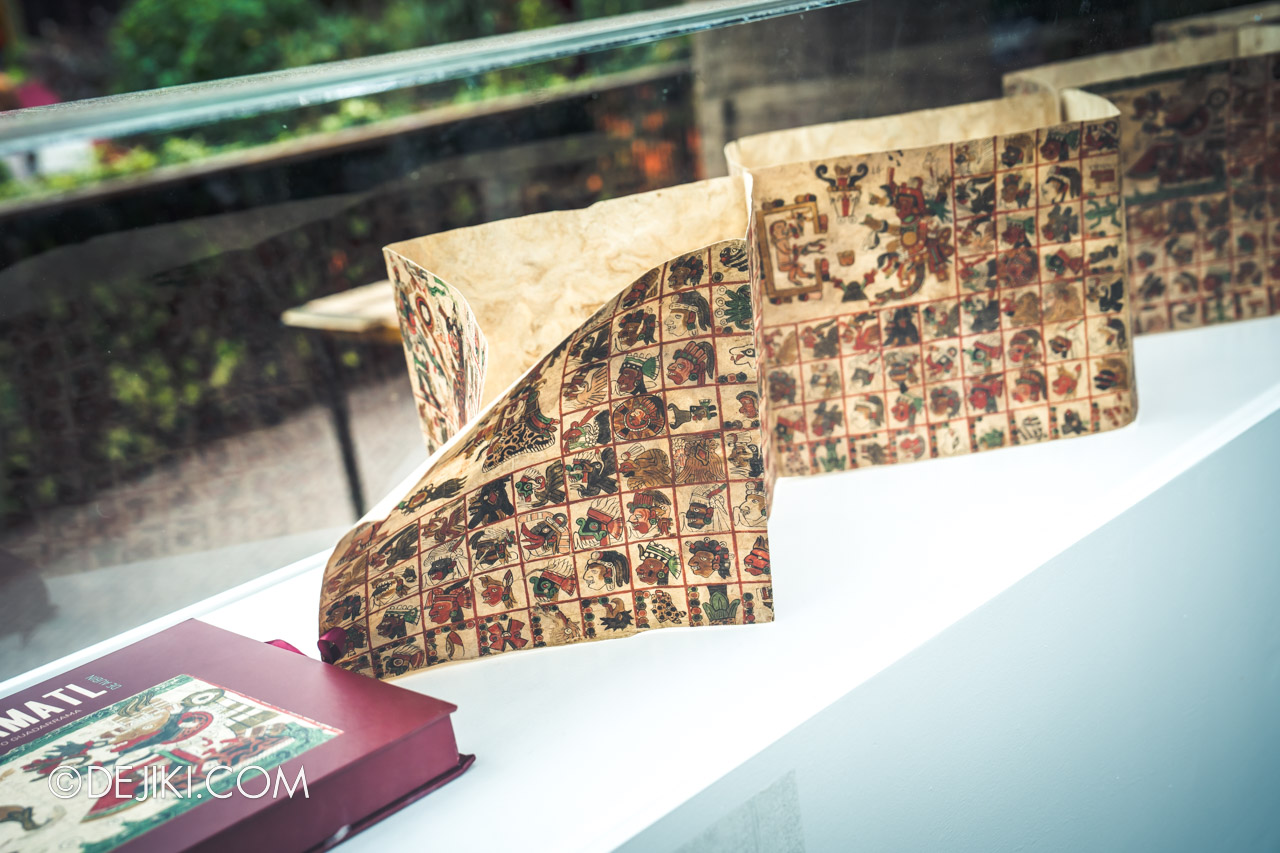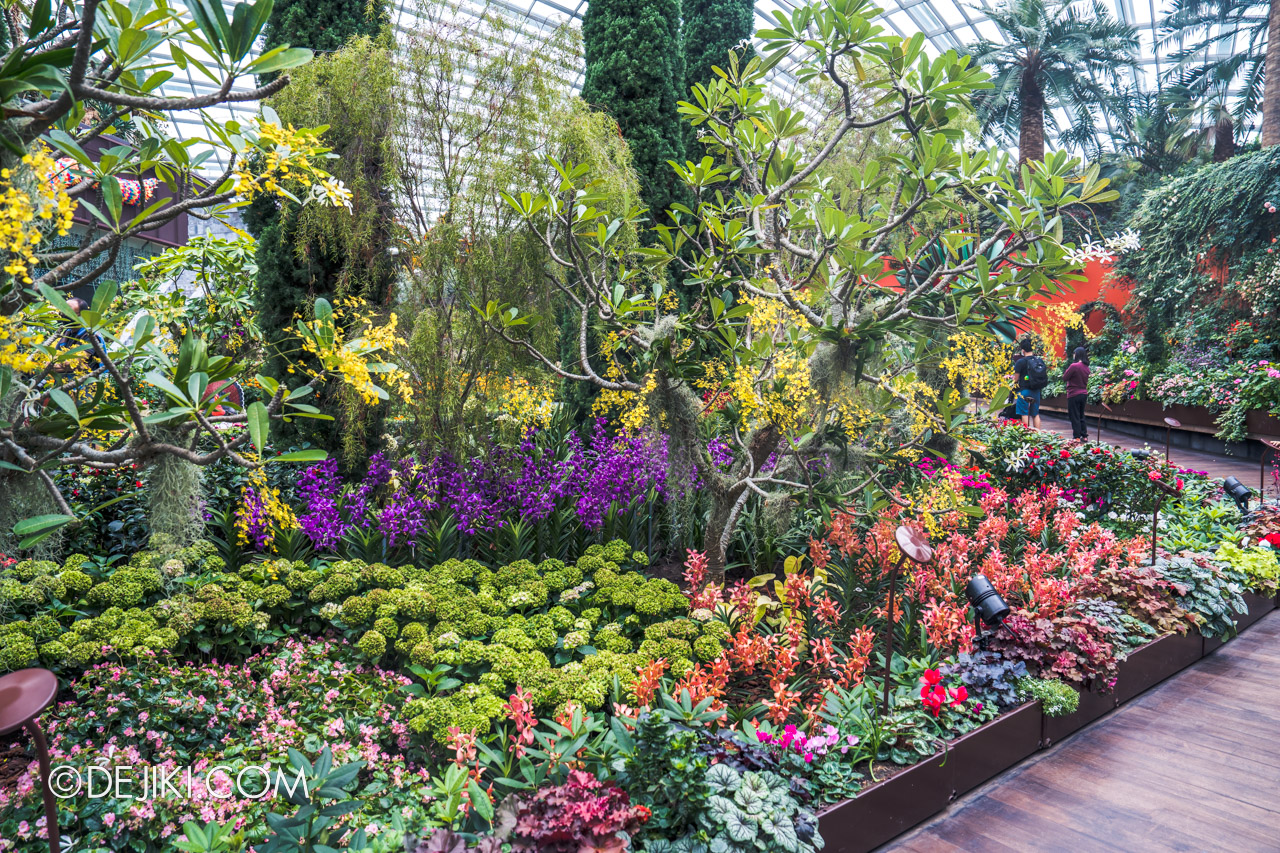 You can still spot some hydrangeas from the previous floral display, but there's a lot of orchids planted around them.
The back row of the flower field now features the double-headed serpent (Maquizcoatl) display, which is created with over 3,000 tillandsias (a kind of air plant) hand-tied to form its body.
Unmissable and at the heart of it all – the Mayan Pyramid (Chichén Itzá) in the middle of the flower field.
The pyramid is surrounded by marigolds, which is known for its bright yellow and orange hues, and an iconic flower for Dia de los Muertos (Day of the Dead).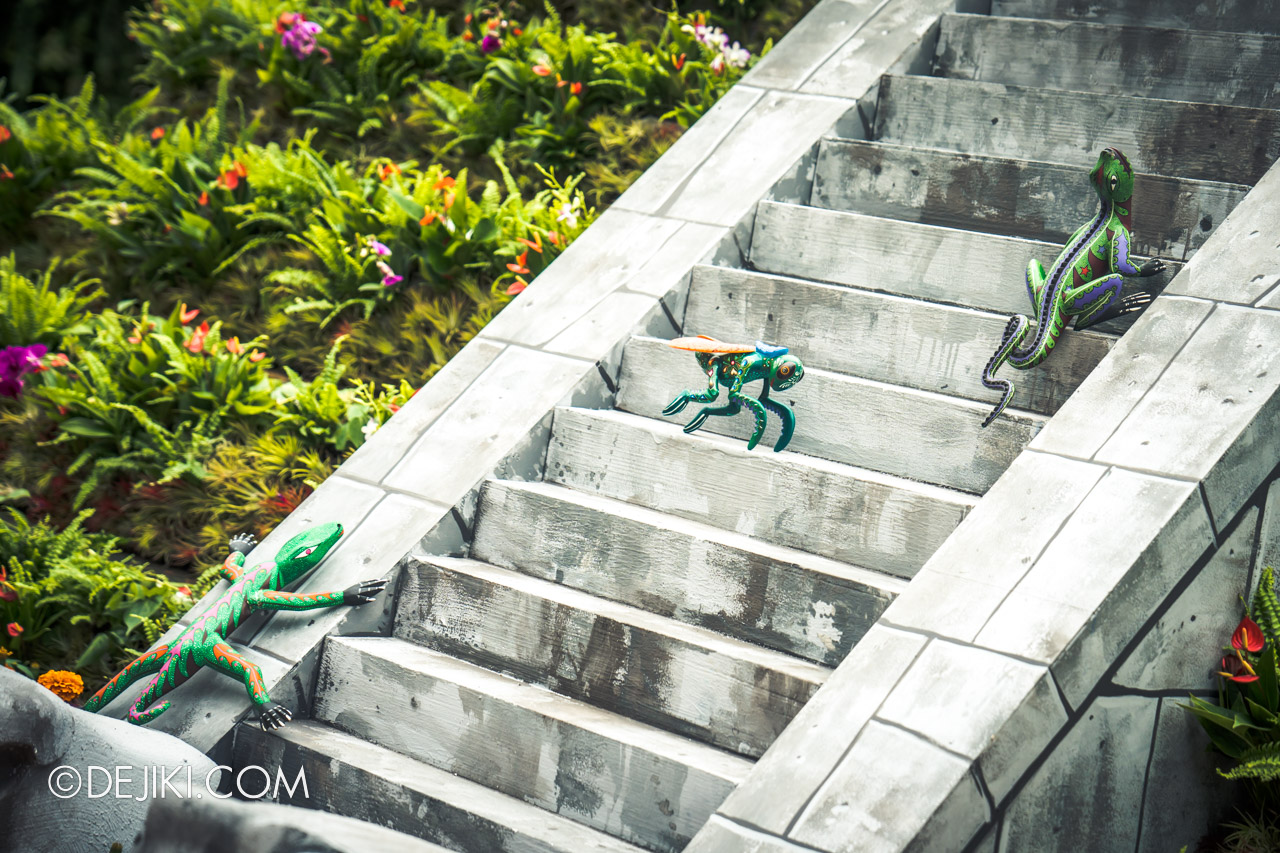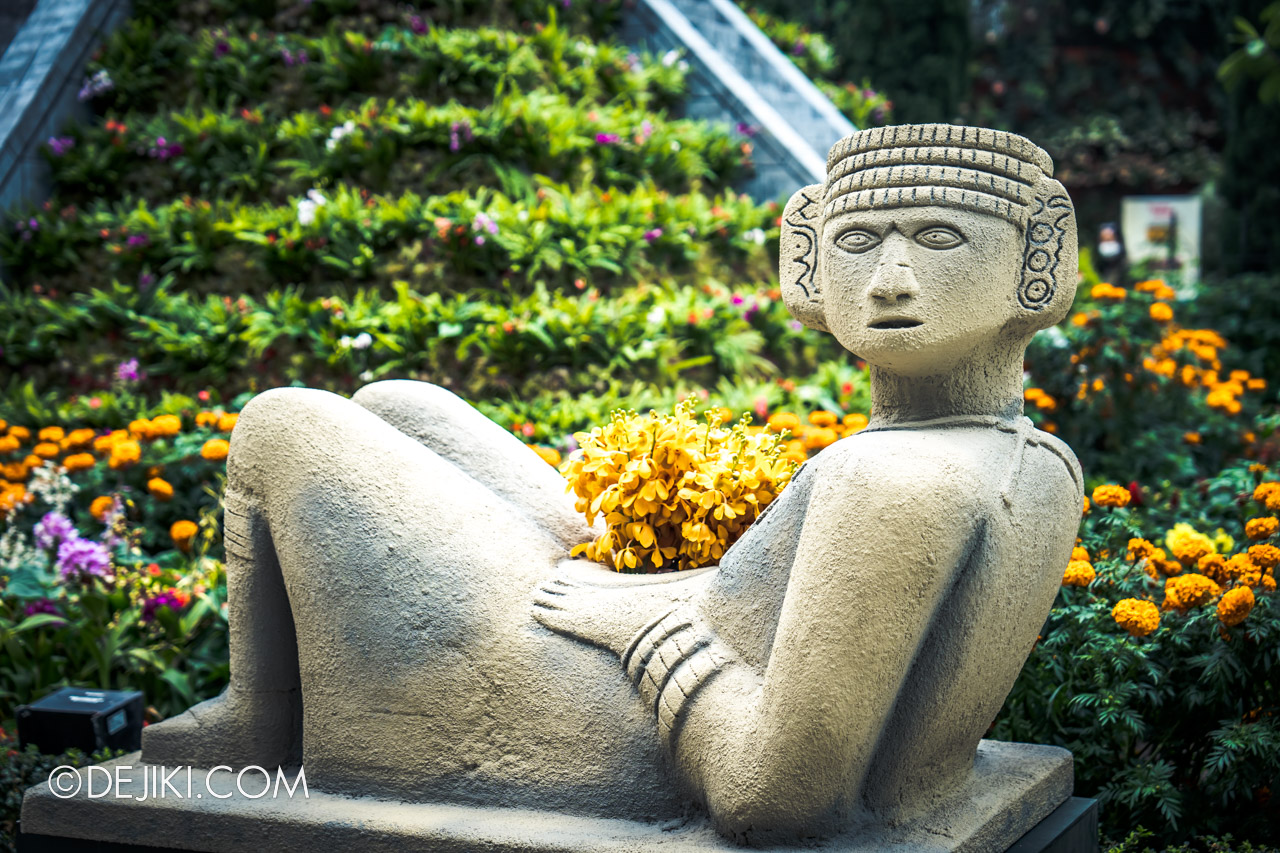 There are also some reproductions of sculptures to showcase the history of Mexico before the arrival of the Spanish, including the Chac Mool (sculpture of a reclining male with a bowl on his belly) and an Olmec Head.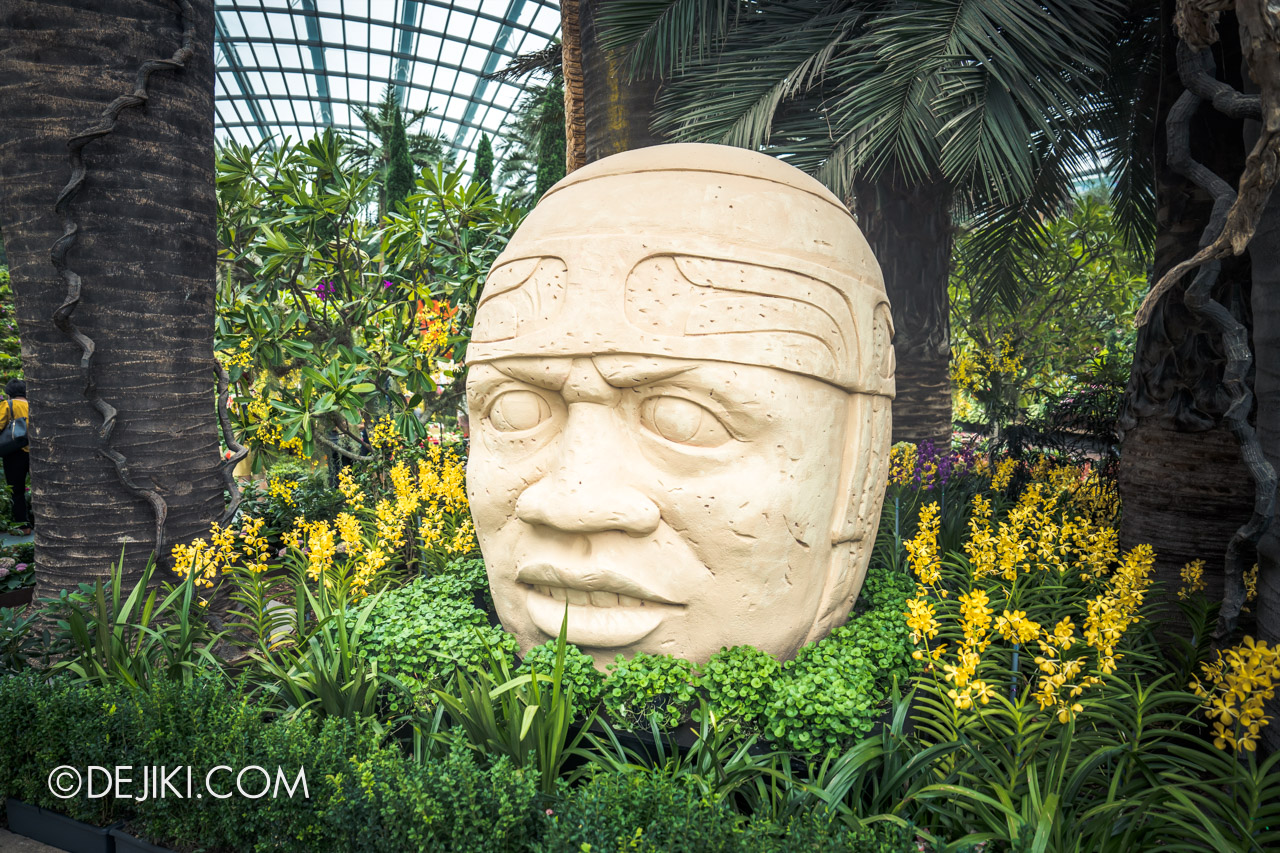 There are also some displays beside the pyramid – this one is dedicated to corn, which represents life to Mexicans. The harvest cycle of corn is closely tied to the cycle of life in Mexico.
Did you know that Vanilla was originally grown in Mexico before it was introduced to the world? Now you can see actual vanilla plants as part of the display!
The wall facing the flower field also has two colourful serpents on display.
On the side garden leading to the exit of the Flower Dome, you can find a carving of Quetzalcóatl, the Aztec God of winds and rain, along with a tree with displaying monarch butterflies and their seasonal migration cycle.
Upcoming Event and Floral Display
The Mid-Autumn Festival Lantern Displays will be back this year, starting 27 August 2022. In October, sunflowers will finally return to the Flower Dome with A Spanish Serenade with Sunflowers floral display.
Use my Klook link to buy tickets for Flower Dome and other attractions at Gardens by the Bay!
(Purchases made via this link will help support Dejiki.com at no extra cost to you)