Spring blossoms celebrating the Year of the Tiger have arrived at Gardens by the Bay's Flower Dome!
Just like Dahlia Dreams 2021, this year's display are created with flowers grown by Gardens by the Bay's in-house horticulturists, with a bumper show of over 2,000 dahlias across 70 varieties.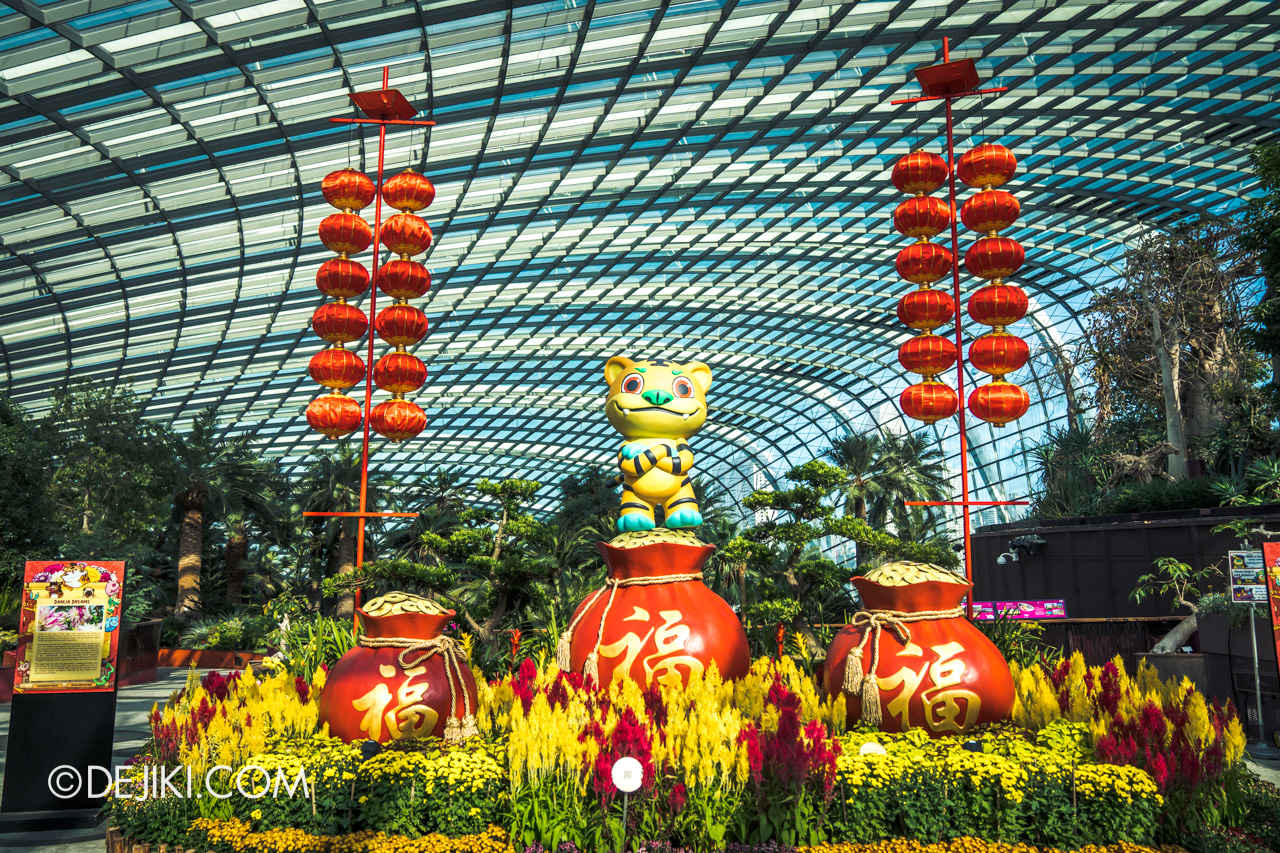 The first display you'll see when you walk into the dome: Prosperity Bag, complete with a happy cartoon tiger.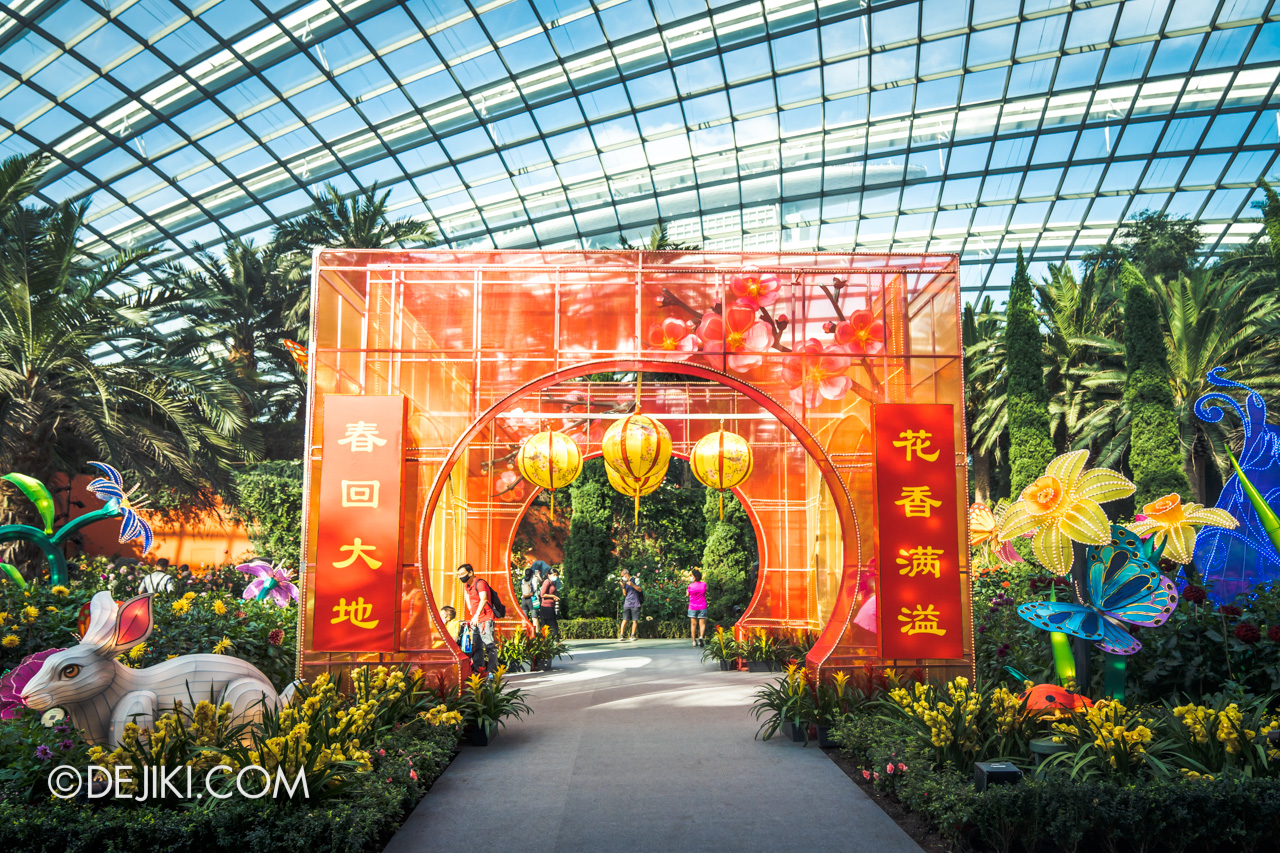 The centerpiece at Flower Field is a large lantern called Spring Fragrances – a nod to last year's iconic lantern dome, along with several installations of flower-shaped lanterns introduced around the field.
Every angle offers something different to see.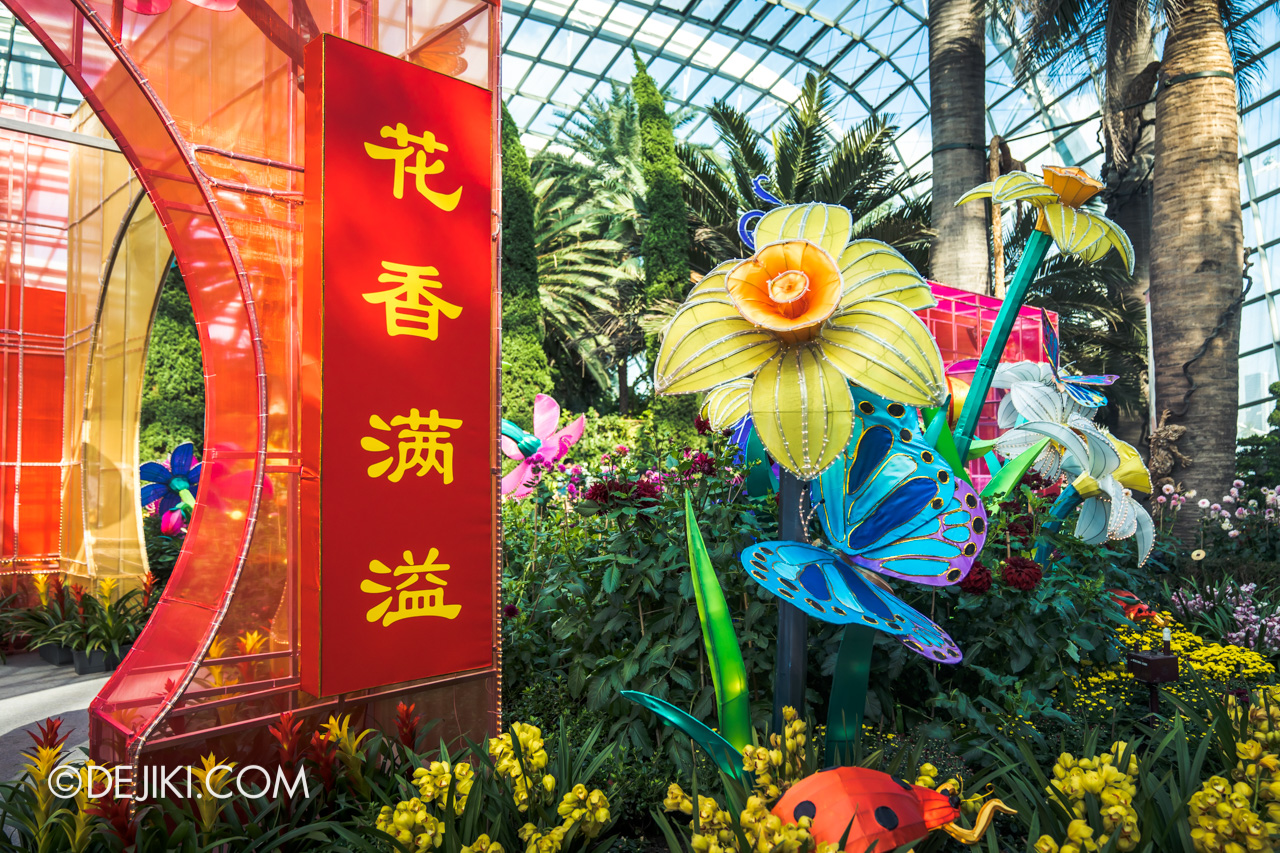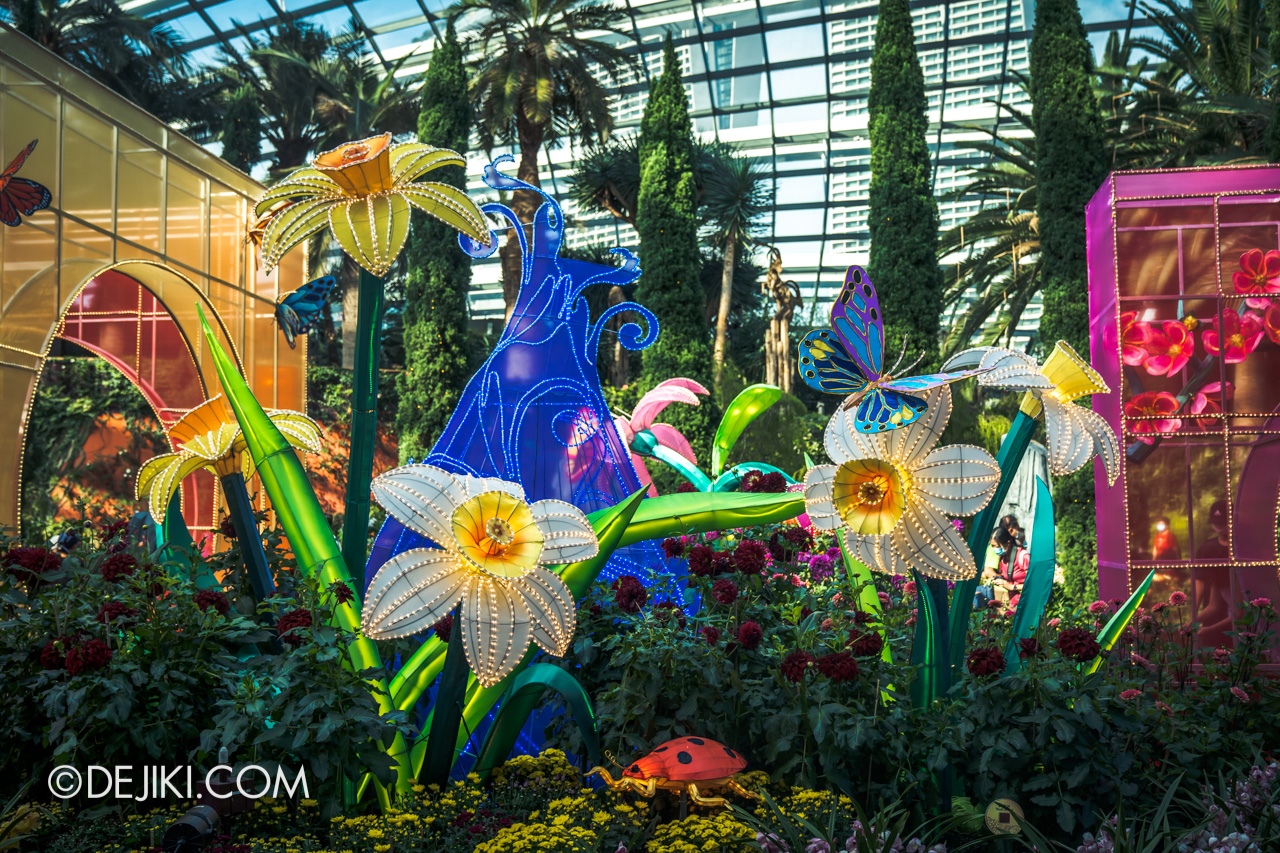 With the lanterns lit all day, you might find some extra sparkle in your photos taken at this display.
The cube-shaped lantern centerpiece is flanked with two "Moon Gates", completing the set.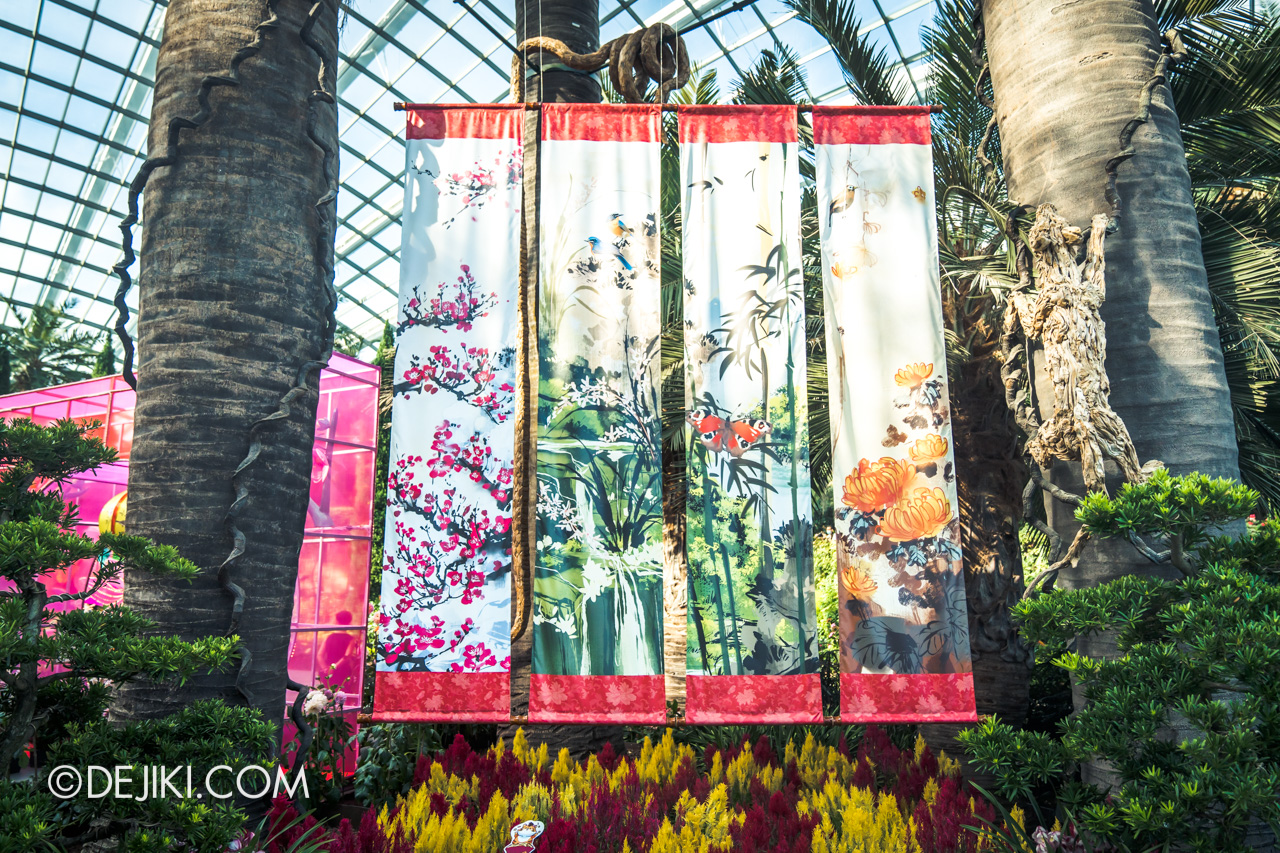 One corner at the Flower Field area is The Four Gentlemen showcase – Chinese paintings of plum, orchid, bamboo and chrysanthemum, depicting the four seasons, and virtues of nobility, righteousness, modesty and purity.
The walkway behind the main Flower Field plot features even more cartoon tigers figurines.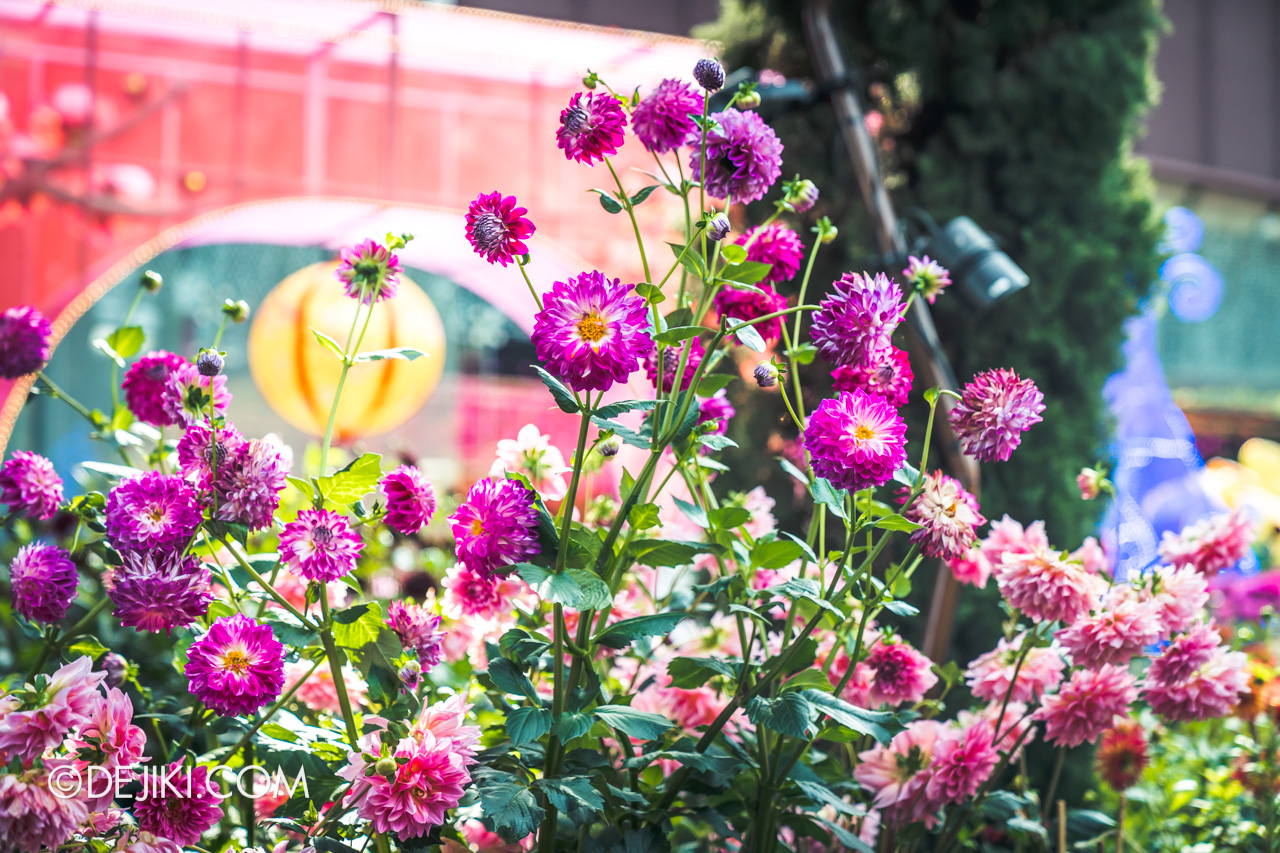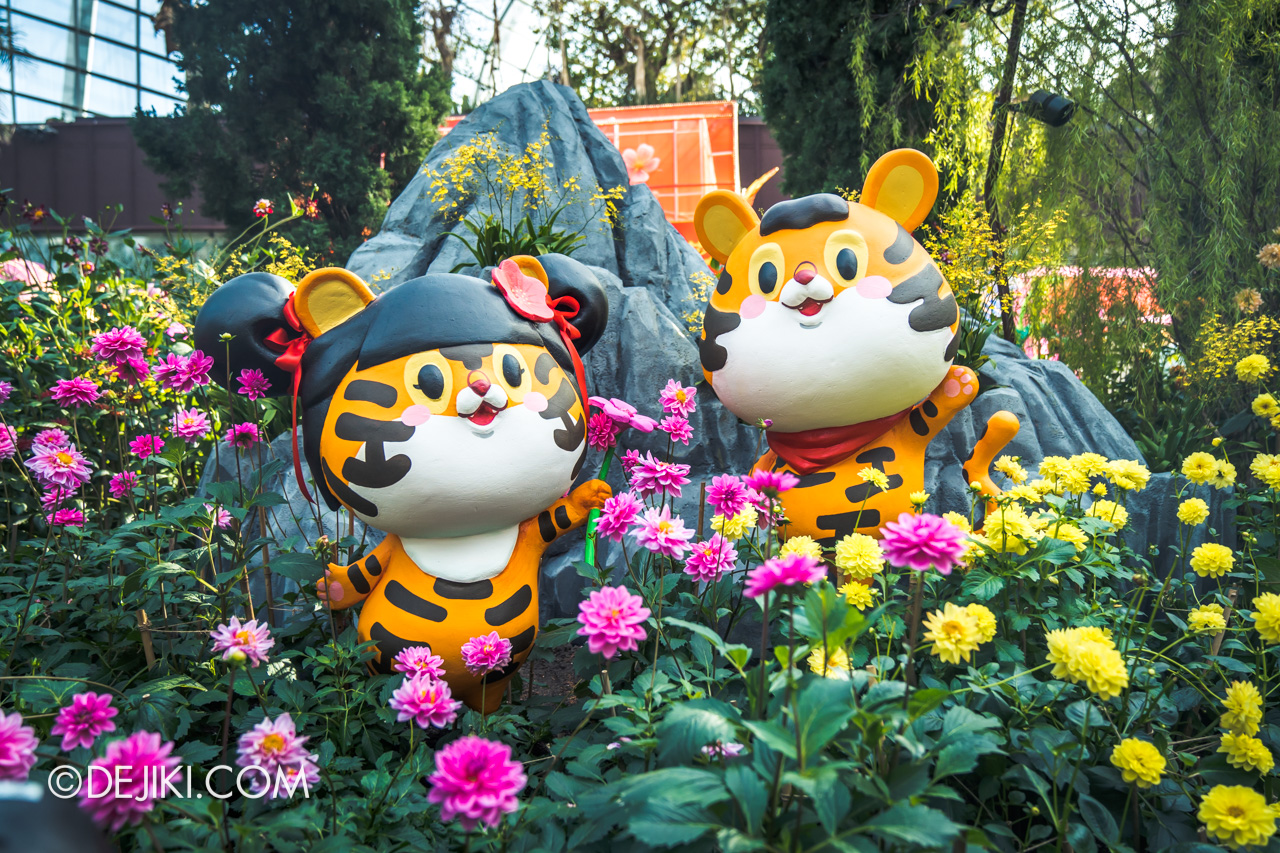 A majestic pavilion (again in Lantern presentation) sits away from the main field, holds a single display.
Now onto the blooms – it feels like there are more varieties on display with a nice mix of the various dahlia forms. Other festive blooms, from chrysanthemums to marigolds, can also be found at the display.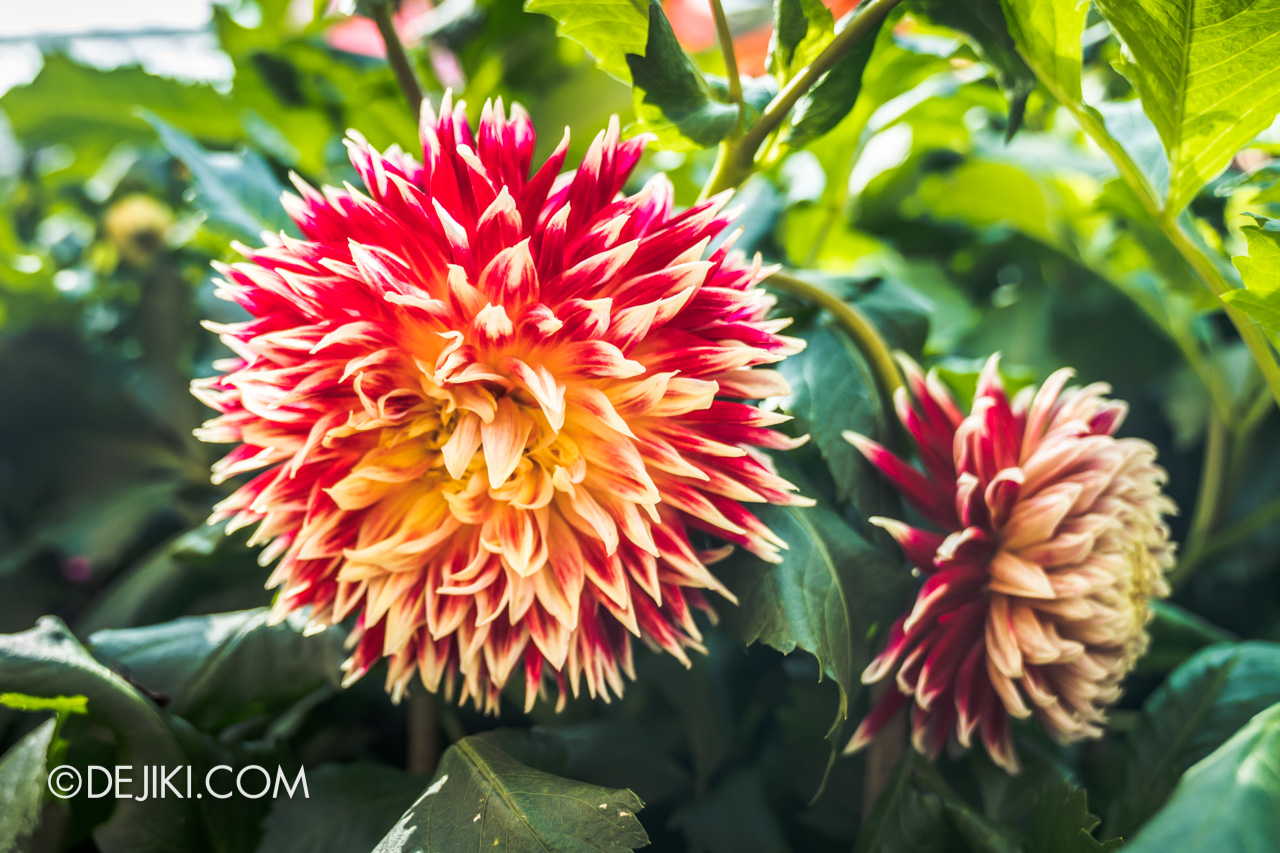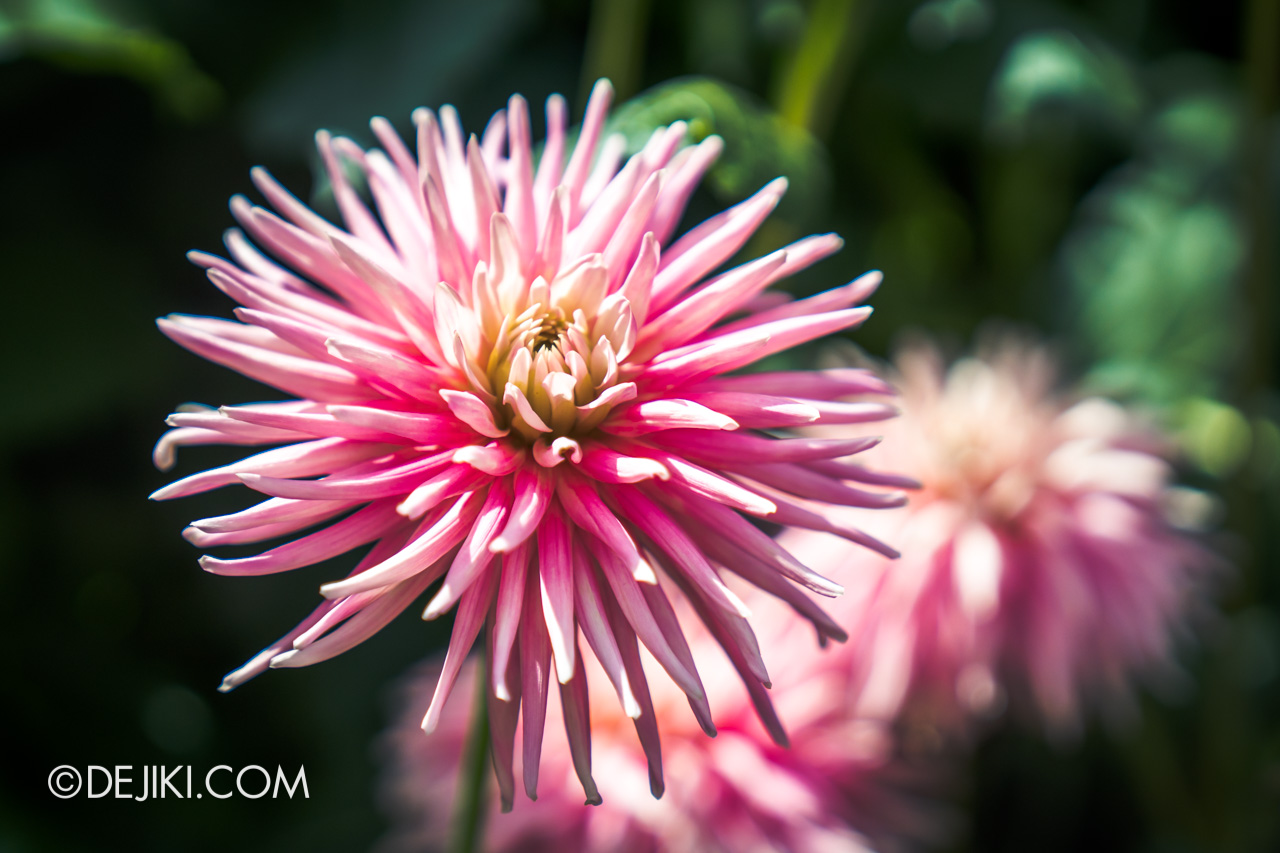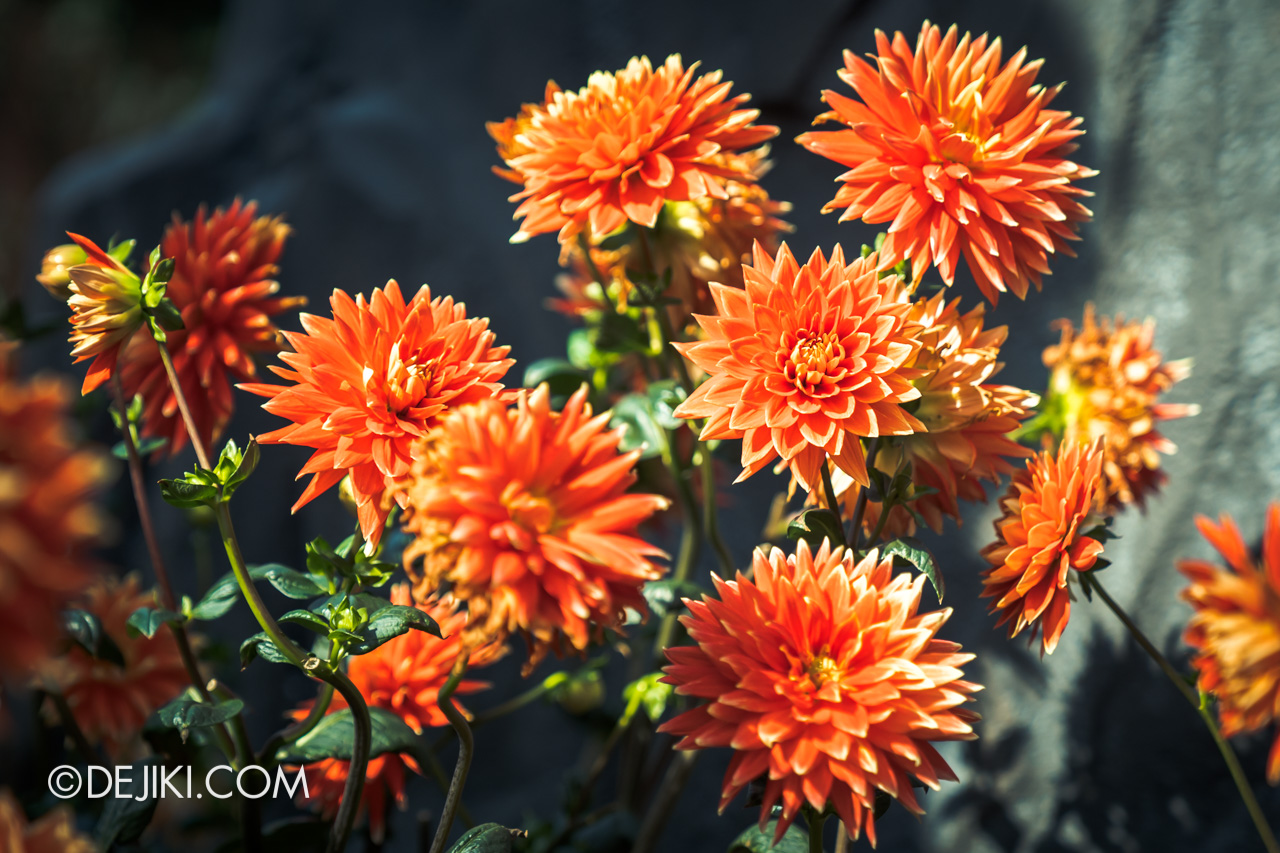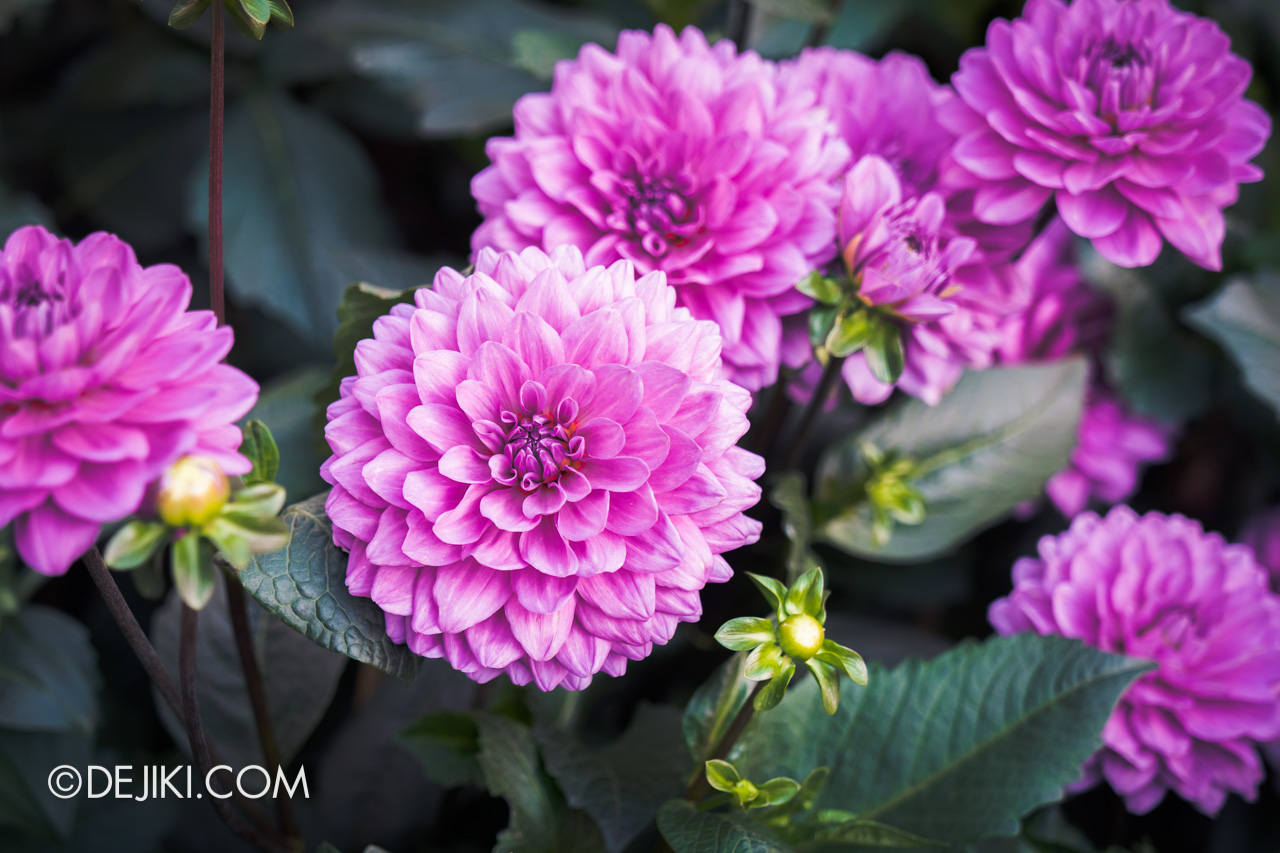 Dahlia Dreams will be on display till 20 Feb 2022. The next display after this will be Sakura featuring tokidoki characters, from 4 March to 3 April 2022.
---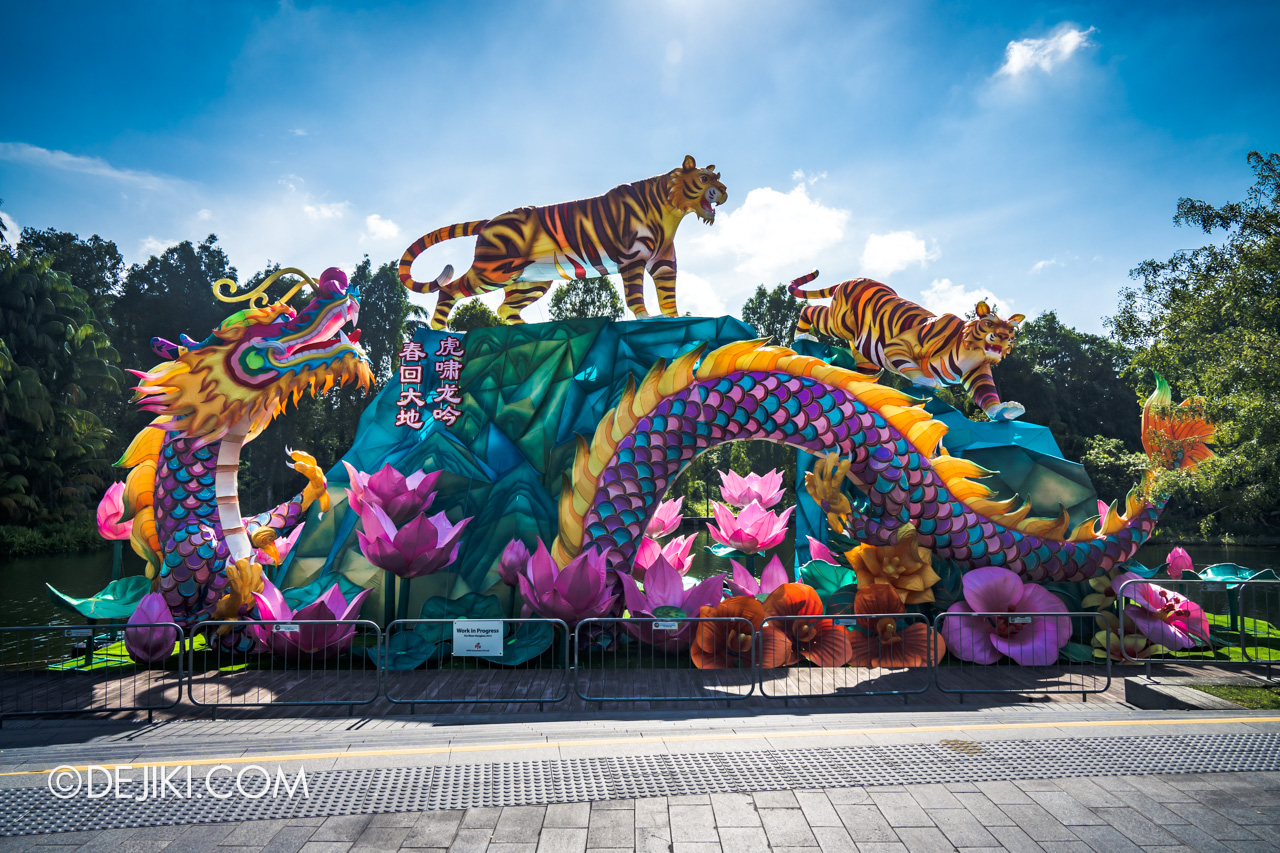 River Hongbao 2022, a large-scale outdoor Lunar New Year-themed event, will return to Gardens by the Bay's Bay South Gardens from 30 January to 6 February 2022. The event is free to attend, but all visitors will need to reserve an entry timeslot from the official website.
Dahlia Dreams 2022 at Gardens by the Bay
From now till 20 Feb 2022
Admission to Flower Dome and reservation of entry timeslot are required.
Use my Klook link to buy tickets for Flower Dome and other attractions at Gardens by the Bay!
(Purchases made via this link will help support Dejiki.com at no extra cost to you)


Subscribe to Dejiki.com or Like my Facebook page for notifications of updates.
---