Go a scenic ride around Gardens by the Bay's ever popular Sakura floral display, with the 2023 edition inspired by train travel in Japan; plus for the very first time, a Pokemon Forest area in the Flower Dome.
Sakura 2023 at Gardens by the Bay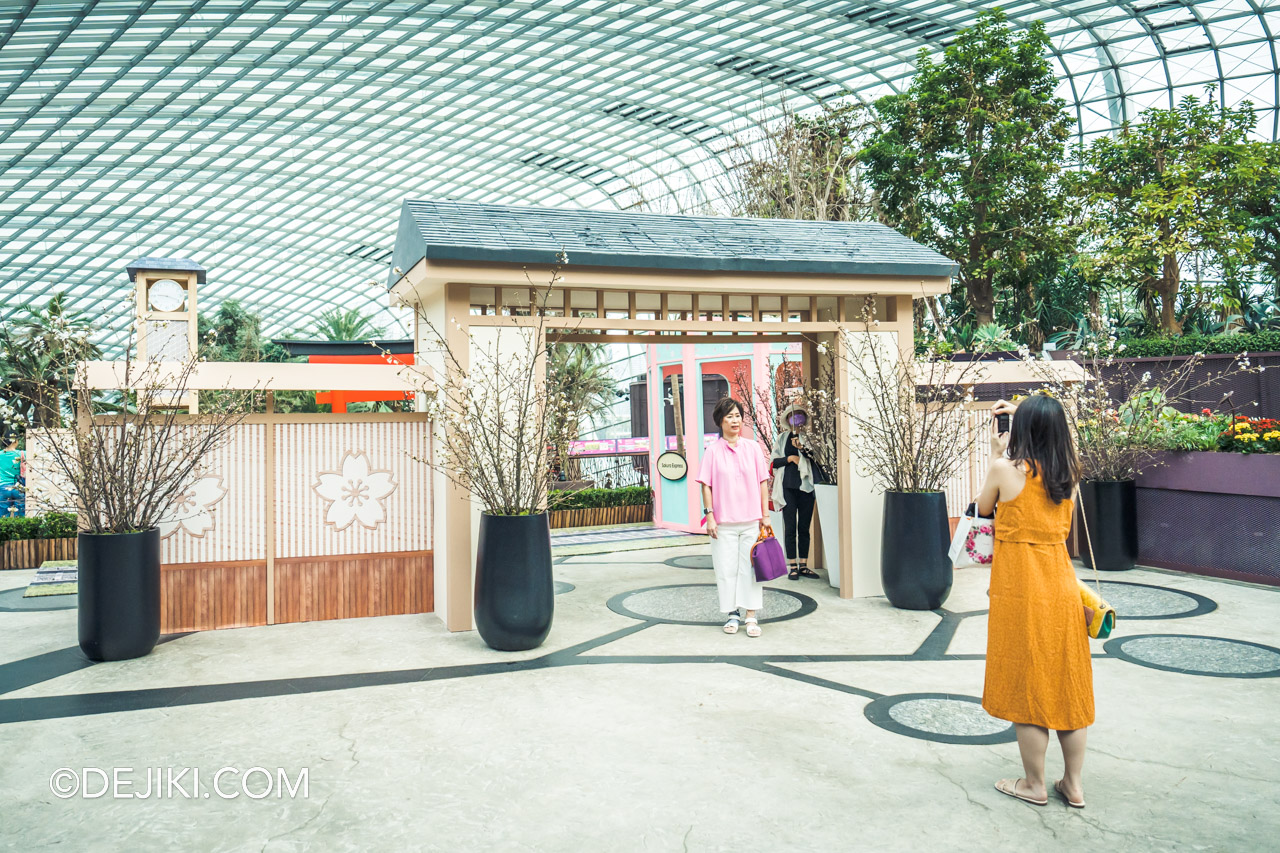 From 11 March to 9 April 2023, enjoy the new Sakura floral display at Gardens by the Bay's Flower Dome, which has returned for its 8th edition.
With a "rail" theme, you can enjoy a journey around many floral landscapes inspired by train travel.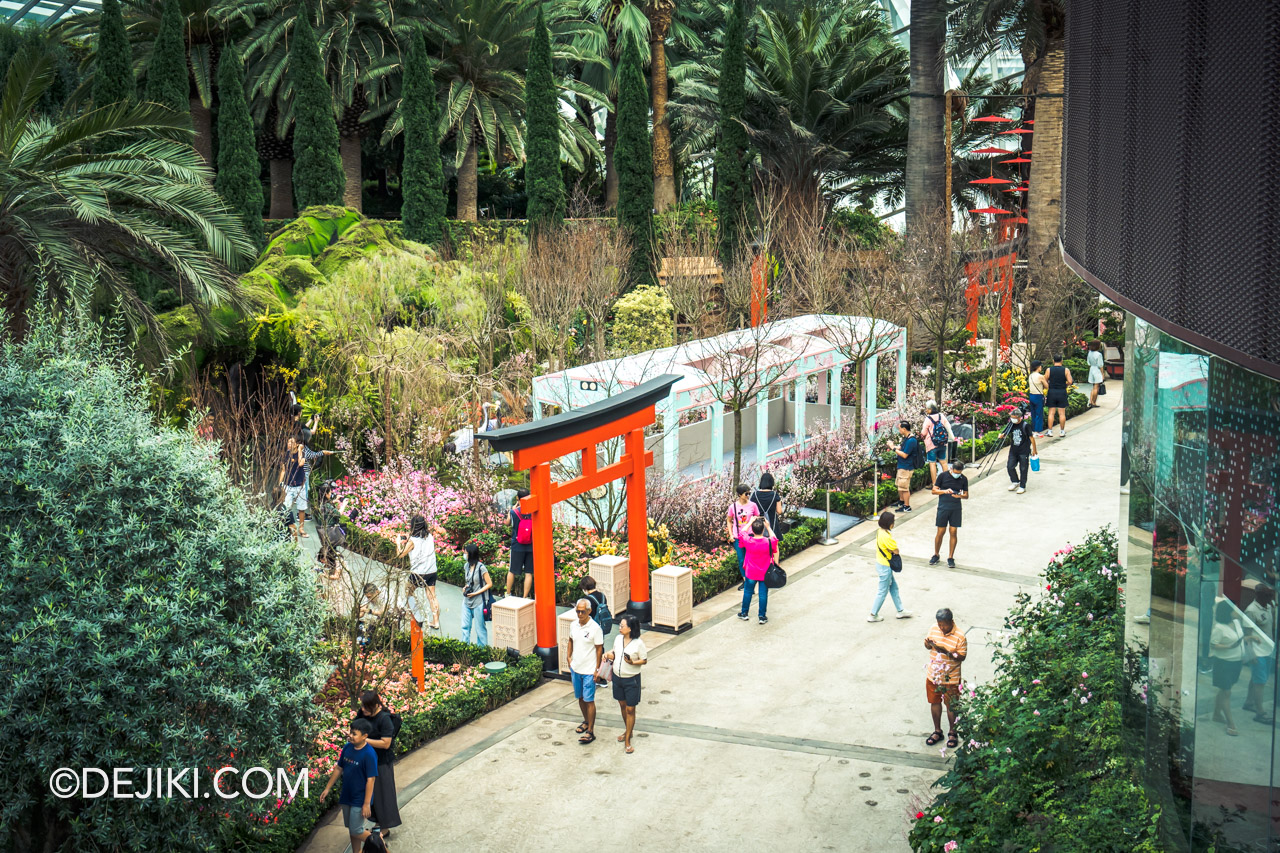 On the launch day of this display, most of the trees are still budding, giving the display a rather barren look. Still, you can find several pots that have blossomed near the entrance to the Flower Dome, along with several plots of the shorter varieties already in bloom.
Given the longer season for this floral display, you can expect more widespread blooms in second half the month, so plan your visit accordingly.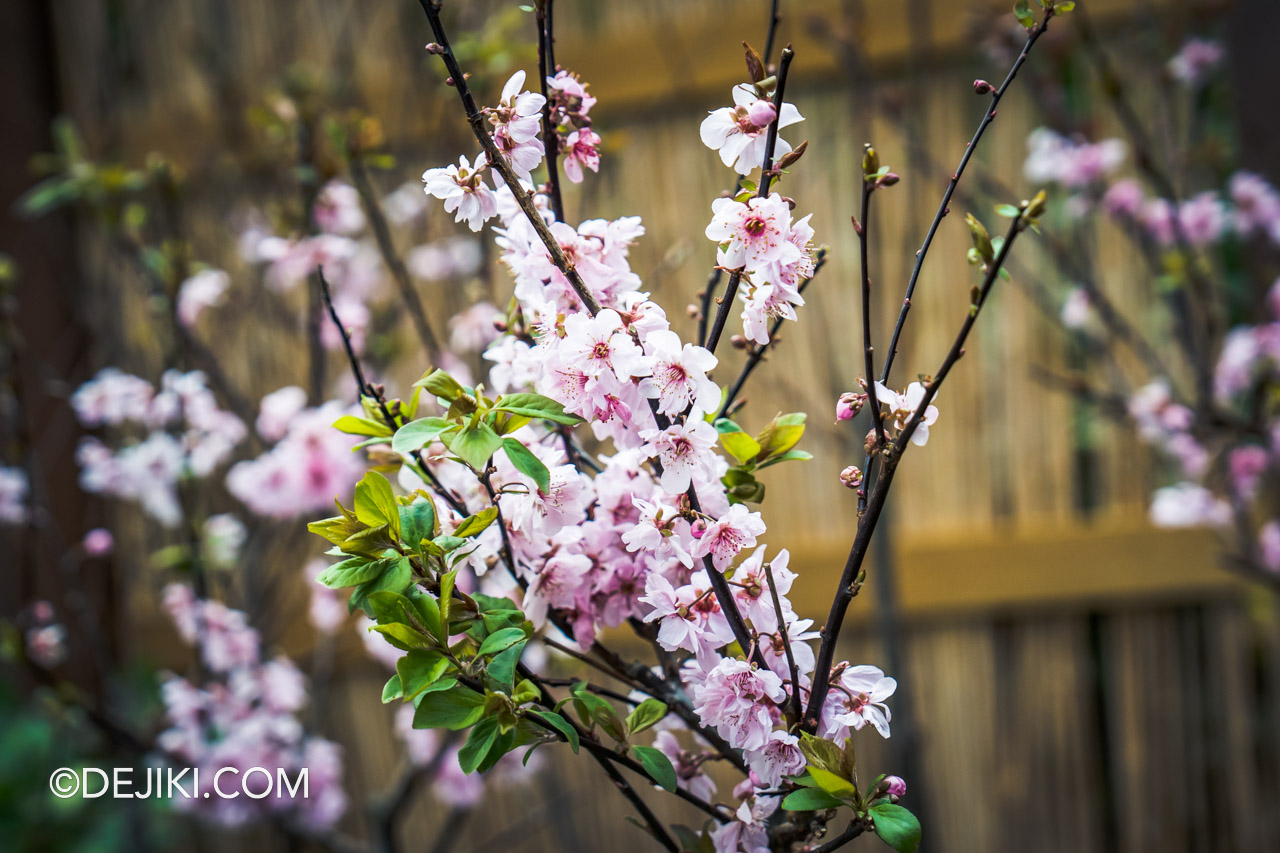 Sakura 2023 – Pokemon Forest
In recent years, Sakura displays have incorporated IP characters, and this time it's Pokemon, with several icons taking up a section known as Pokemon Forest.
Meet the original starters (and their friends)!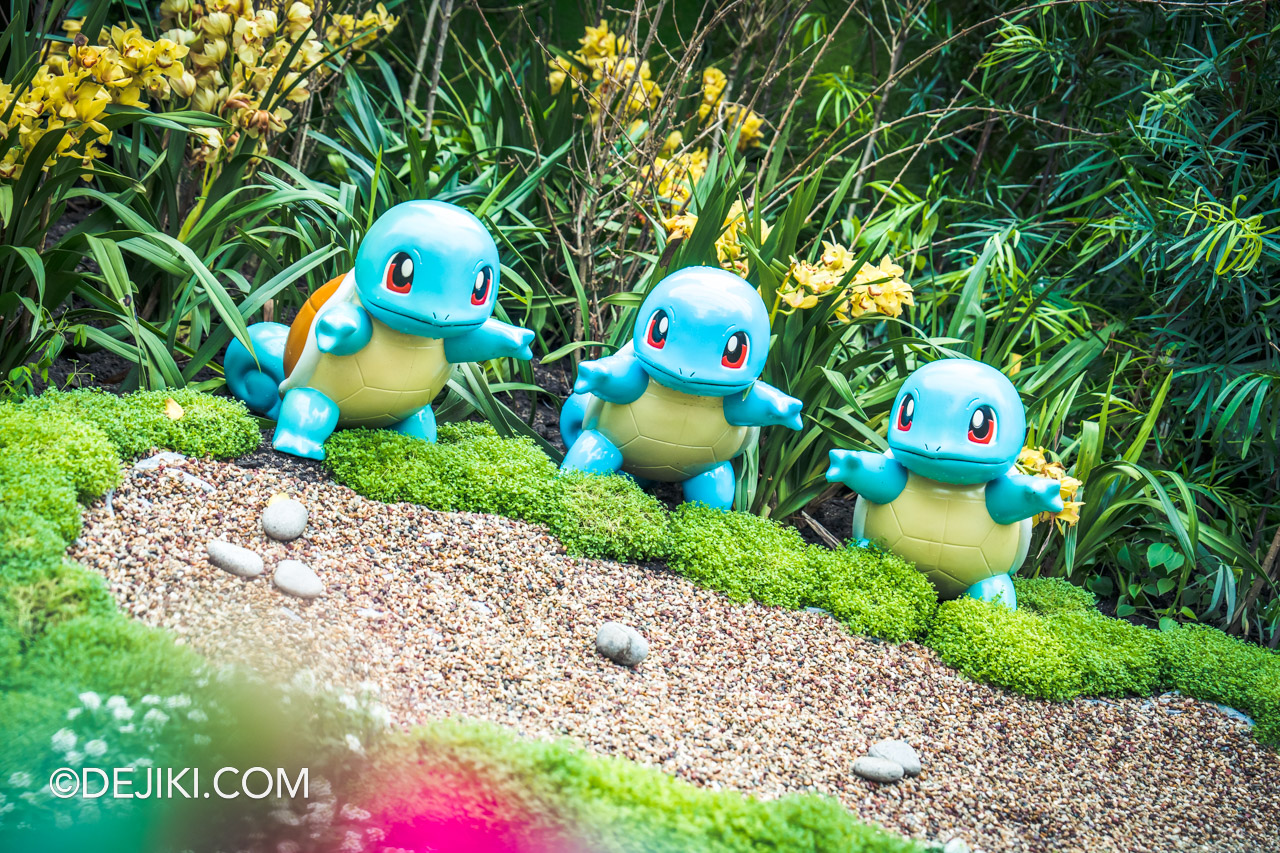 I think these figures were first used at the Pokemon Go Safari Zone: Singapore held in November 2022 at Gardens by the Bay.
There's also a tree where you can snap them all in one shot.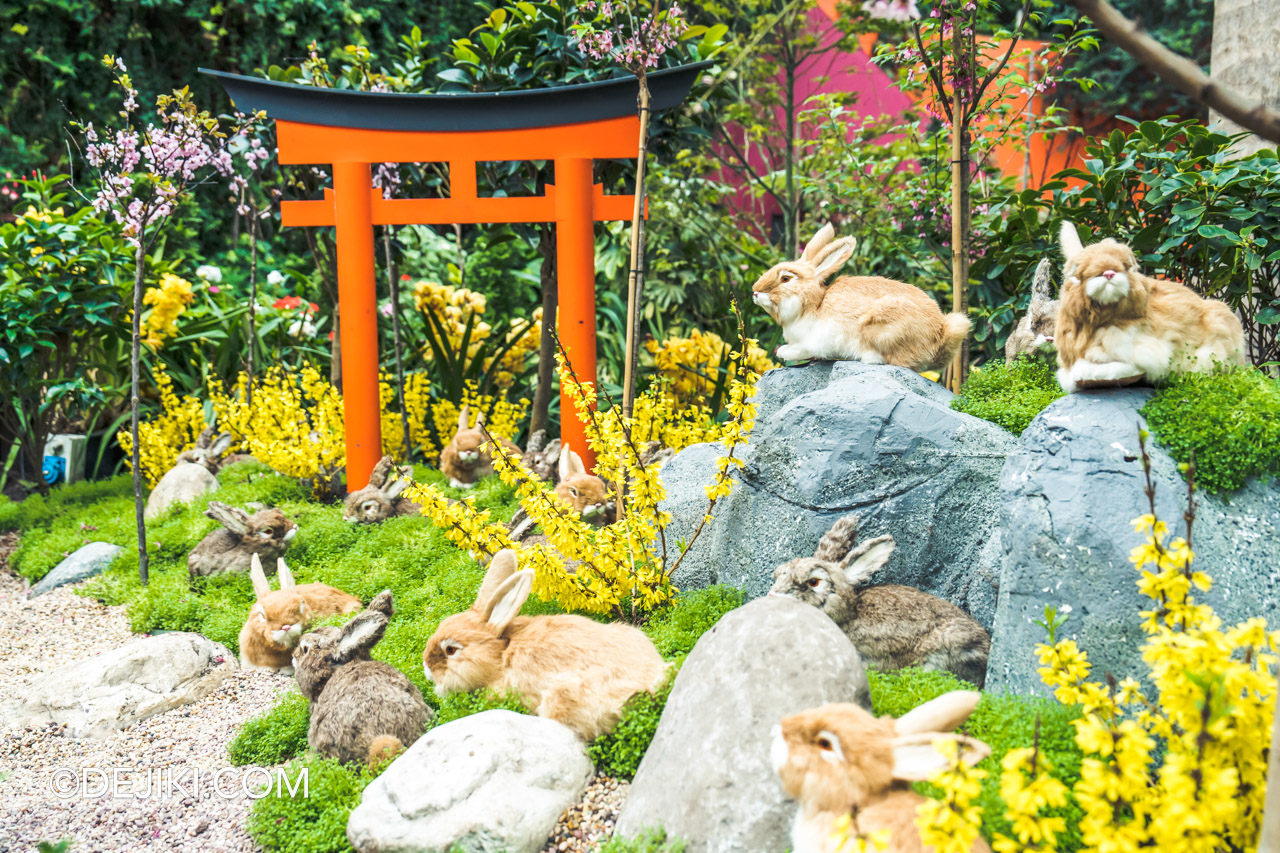 Beyond the Pokemon Forest, you can find a corner depicting a landscape of Rabbit Island (Ōkunoshima), along with some other scenes with trains.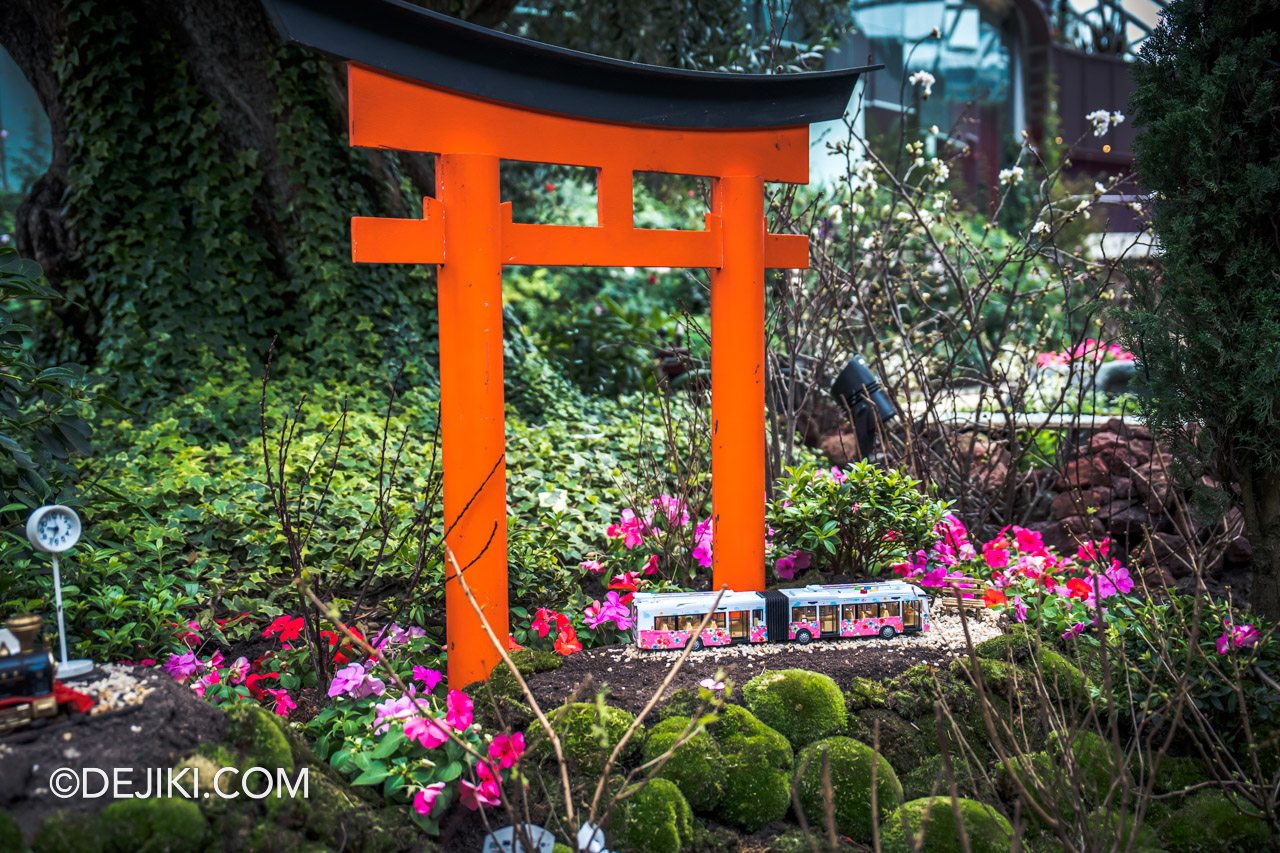 There is also a row of mini Tori gates, along with an area with many short trees in full bloom.
The centerpiece of the floral display is a Japanese-style Garden with a train carriage and this (in my opinion rather unsightly) "cave" which has been in use since 'Seasons of Bloom' floral display last year.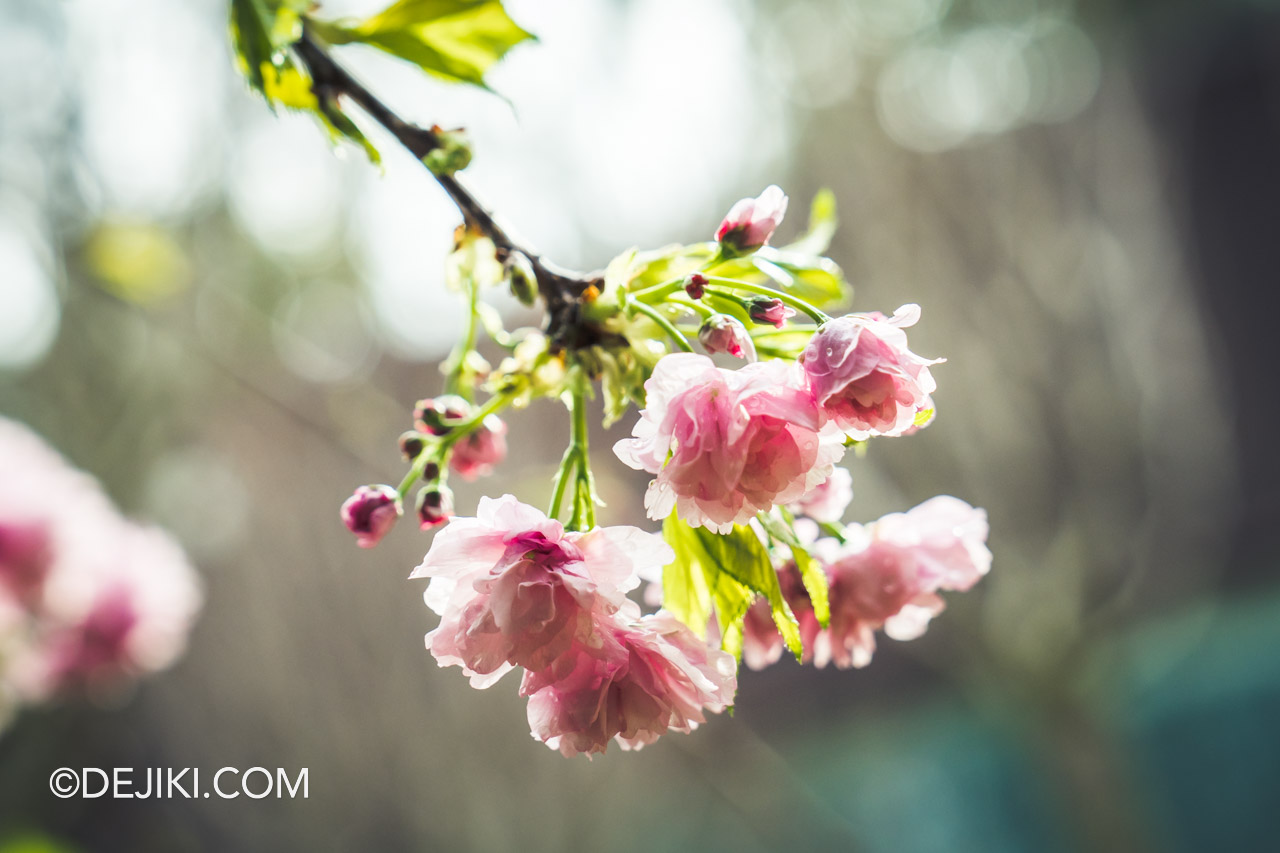 Fortunately, the cave openings do offer some better views of the Japanese garden, including spots for photos with the taller trees and hanging blooms.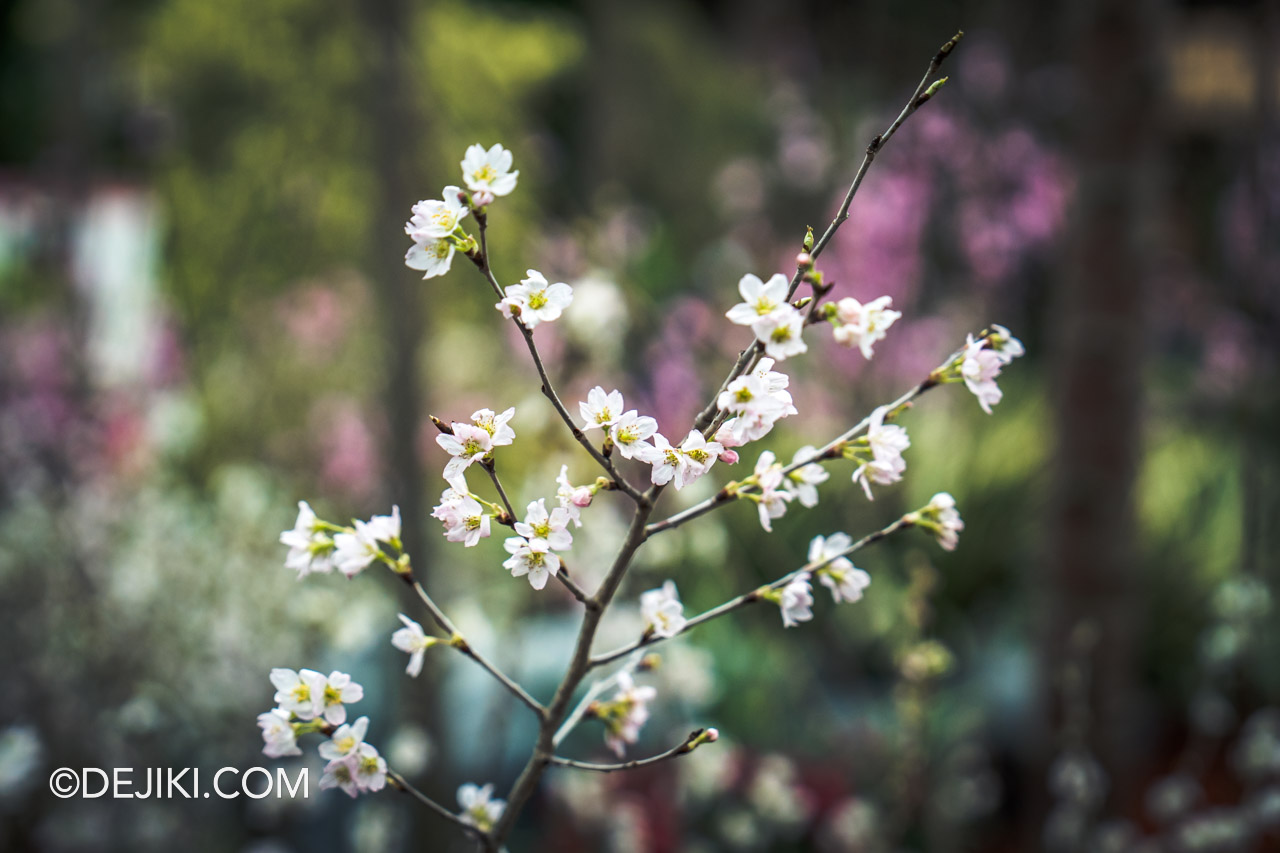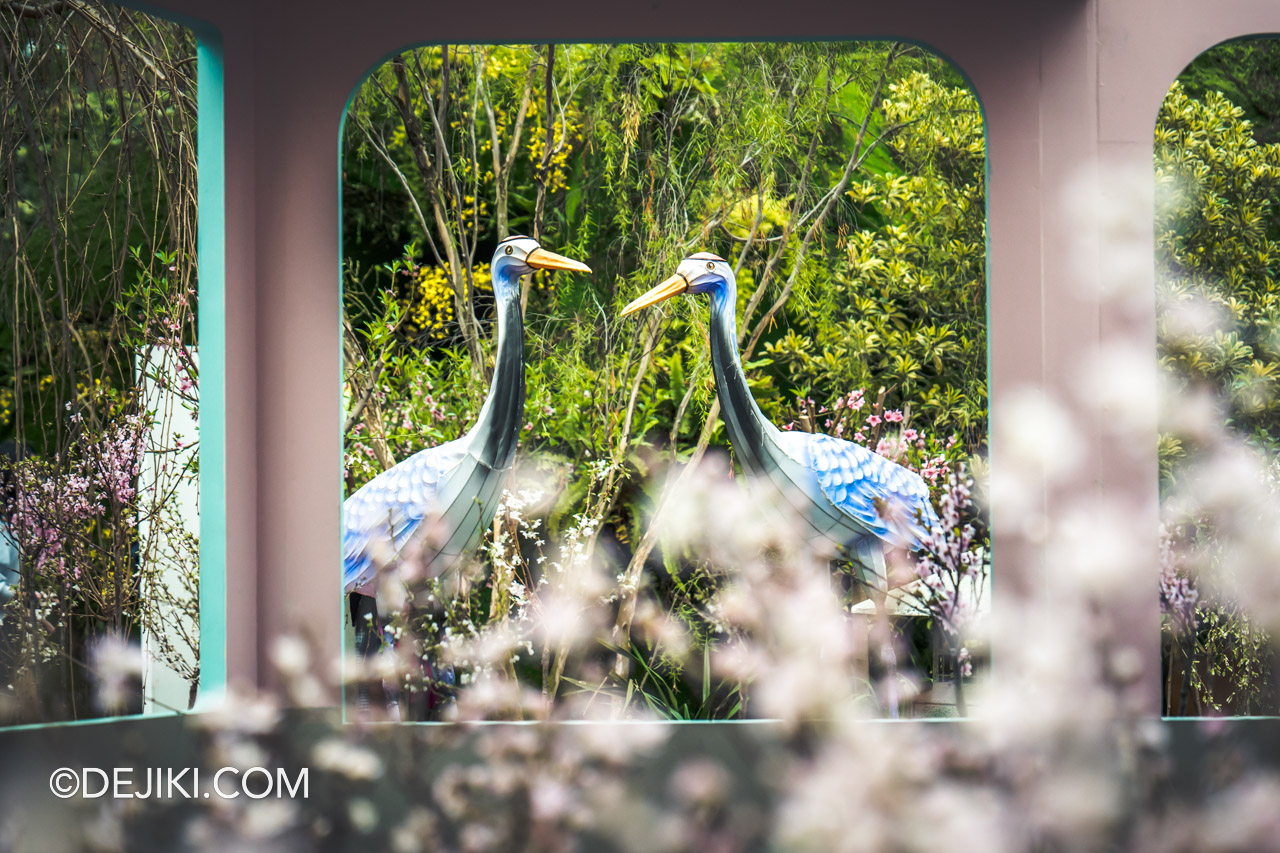 Step inside the 'Sakura Express' train carriage for more photo ops. Despite being the centerpiece in the landscape, it looks too small to be used for the usual special programmes.
Sakura 2023 – Special Programmes
Just like in past years, many seasonal programmes, such as cultural performances and demonstrations, are happening on the weekends, especially on 19 March. You can even meet the unique Sakura Afro Pikachu at the Flower Dome on 18 and 19 March – this fluffy-hair version of Pikachu is appearing outside of Japan for the first time. More details at Gardens by the Bay's website, including line-up, schedule, and venues. Most programmes are free but admission to Flower Dome may be required.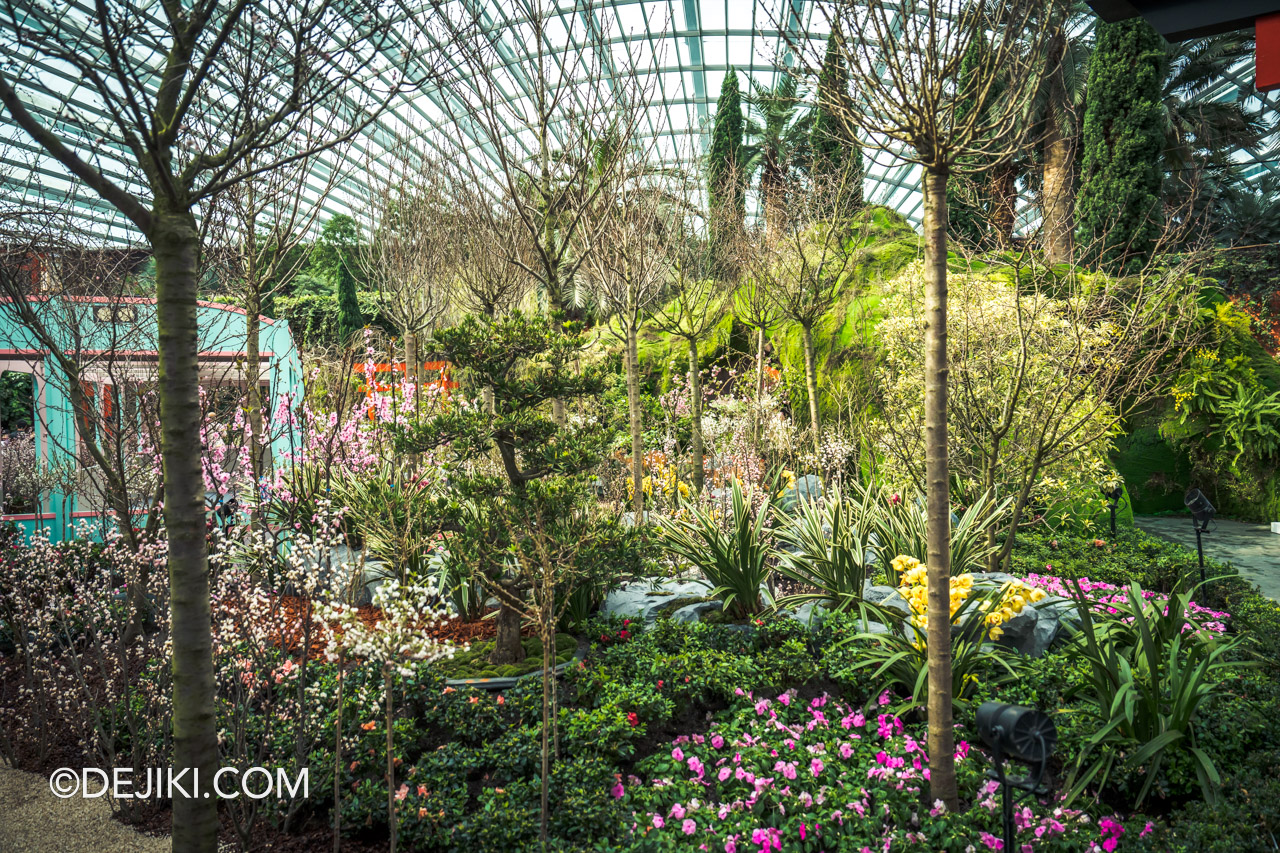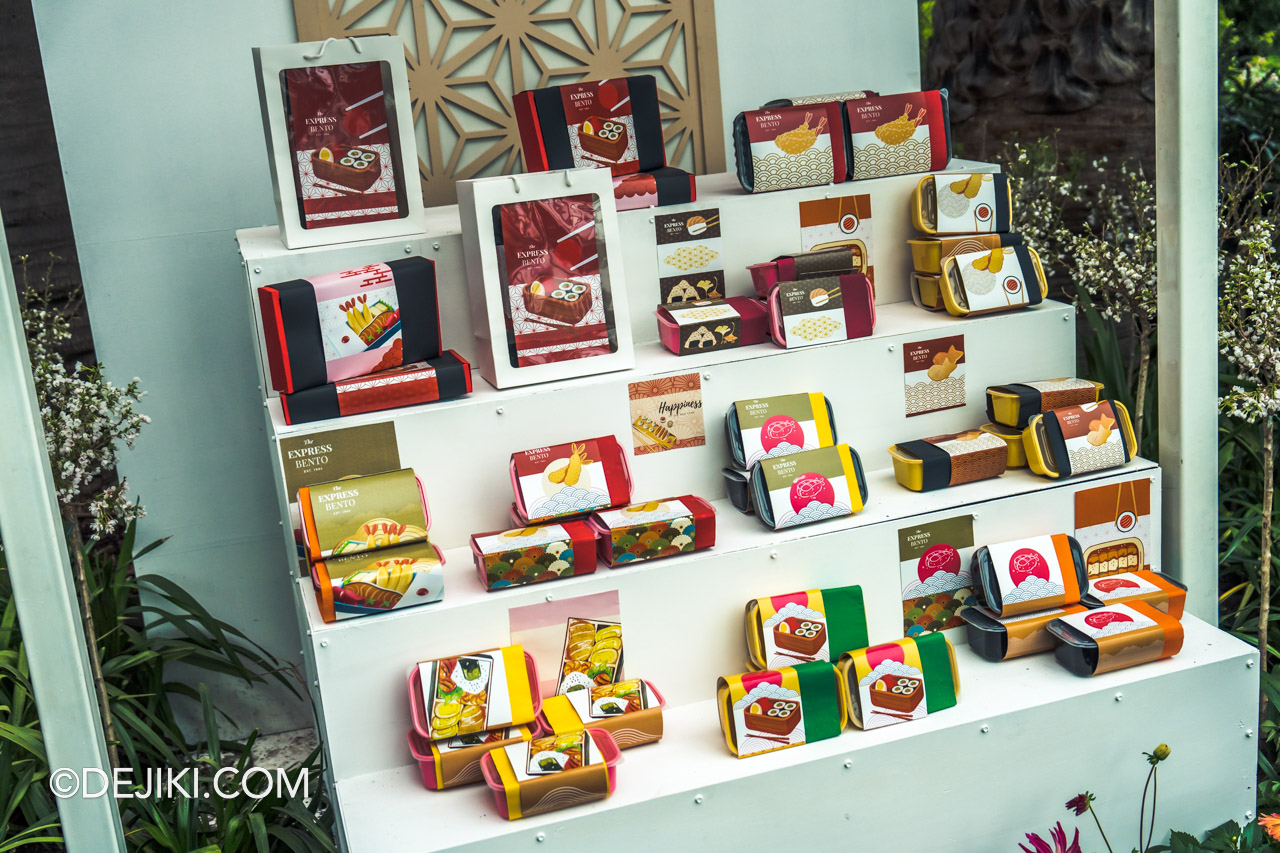 There's also this display of Ekibento (train station bento) below the cascading red umbrellas at a corner of the flower field.
Also, check out photo tours of some of the previous Sakura floral displays here!
Other Gardens updates
Gardens by the Bay's membership sale, which offers significant discounts to its annual membership ($52 for adult, $34 for child, and $48 for senior) will be ending this month. This membership includes admission to Flower Dome, Cloud Forest, AVATAR: The Experience*, Floral Fantasy* and OCBC Skyway.
* Valid until the end of the AVATAR: The Experience event run, which at time of writing is set at 30 June 2023.
Lastly, with the Pokemon Forest in the Flower Dome, a mini Pokemon pop-up shop has also opened at the store at Gardens by the Bay.
It's a small selection, but you can find adorable plush toys of popular Pokemon, along with the new ones discovered in the latest Pokemon Scarlet and Violet games.
---
Flower Dome's upcoming floral displays
Visitors can look forward to the "classic" line-up of seasonal floral displays in 2023, such as: Tulipmania (from mid-April), Rose Romance (from June), Orchid Extravaganza (from end-July), Chrysanthemum Charm (from mid-Sept), and Poinsettia Wishes (from late-Nov).
Use my Klook link to buy tickets for Flower Dome and other attractions at Gardens by the Bay. For Avatar: The Experience, get your tickets here.
(Purchases made via this link will help support Dejiki.com at no extra cost to you)