Christmas Wonderland returns to Gardens by the Bay with new light displays and all-time favourites. Read on to see more.
About Christmas Wonderland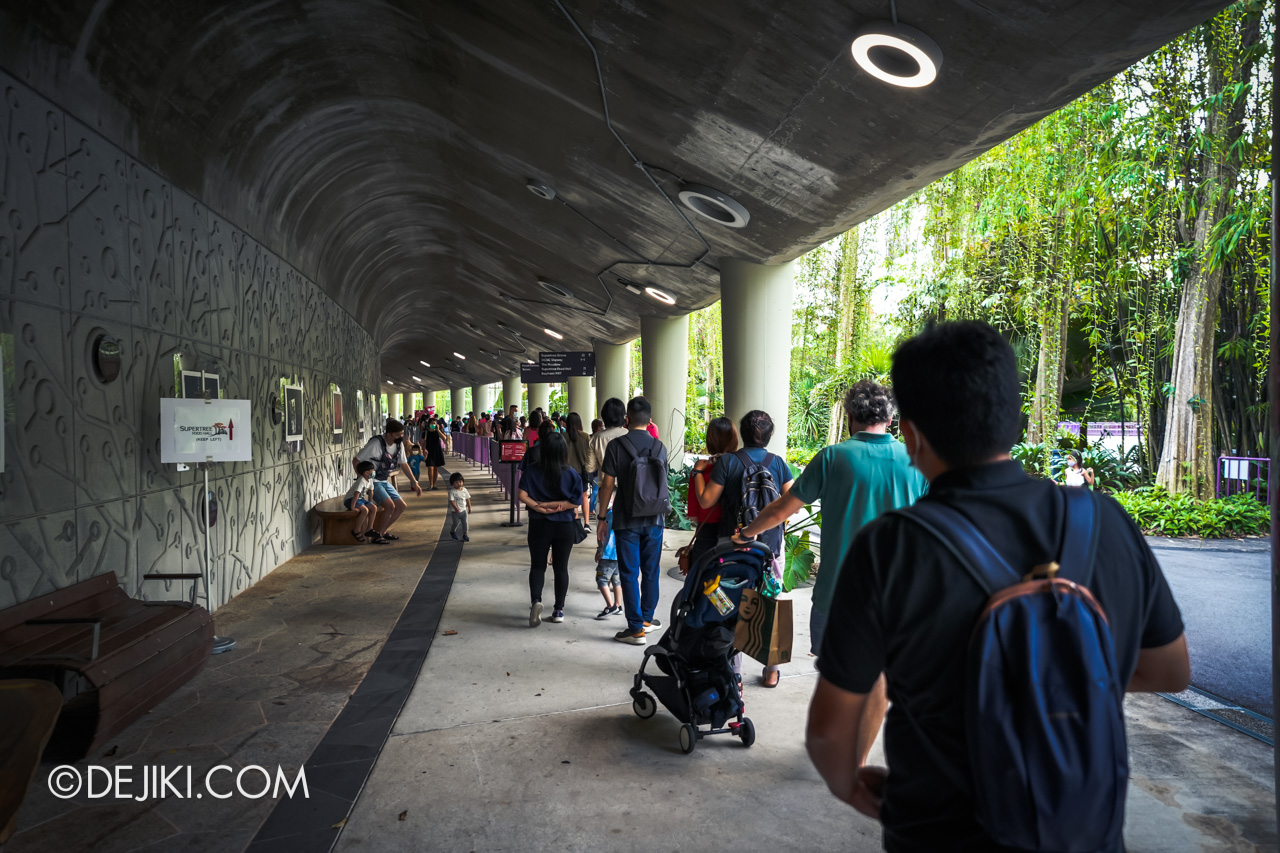 Christmas Wonderland takes place at the Supertree Grove area at Gardens by the Bay. The event is open daily from 3 December 2021 to 2 January 2022, with timed admission at 6:30PM, 7:30PM, 8:30PM, 9:30PM. Tickets will need to be purchased from KKday, as there are no ticketing booths on-site.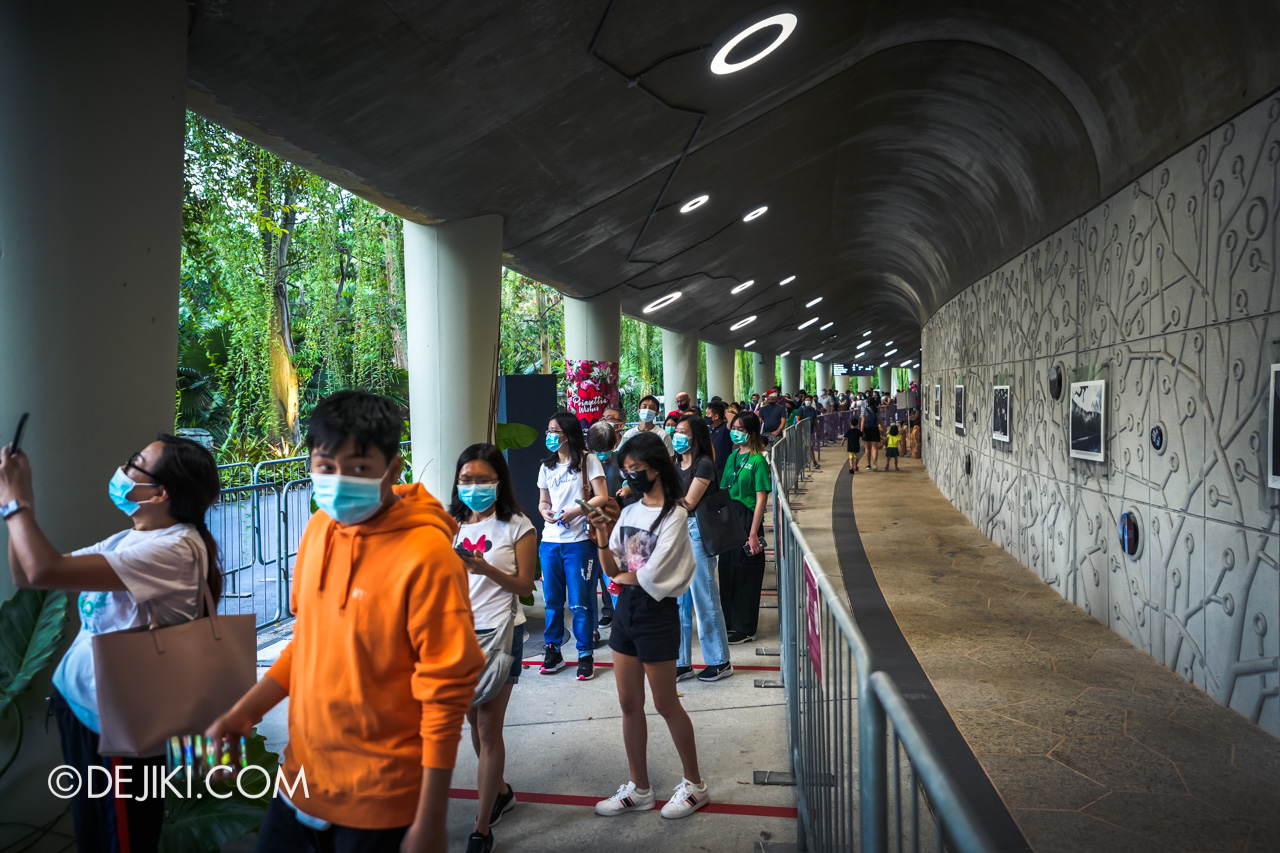 Due to prevailing safe management measures, entering the event takes longer than typical. Be prepared to wait in line – so try to come slightly earlier than your timeslot if possible.
For the earliest timeslot (6:30PM), it is just right to see the event with the sunset.
Light Displays
The main attraction for this event are its dazzling light displays, which offer numerous photo opportunities.
One of the largest ones this year is the Enchanted Bridge by GrabPay, which offers ample photo spots in front of the bridge.
You can't actually walk on the bridge. There's also a character on the boat beneath the bridge.
After leaving the Enchanted Bridge, continue along the exit to get to the Walk of Stars by GrabPay. Due to crowd control, you will need to walk from the viewing area of the Enchanted Bridge to get there. You don't need to join the queue to the photospot area (the walkway closest to the bridge).
This 44m-long zone features thousands of star-shaped LED lights and short LED walls, offering a massive, mesmerising backdrop.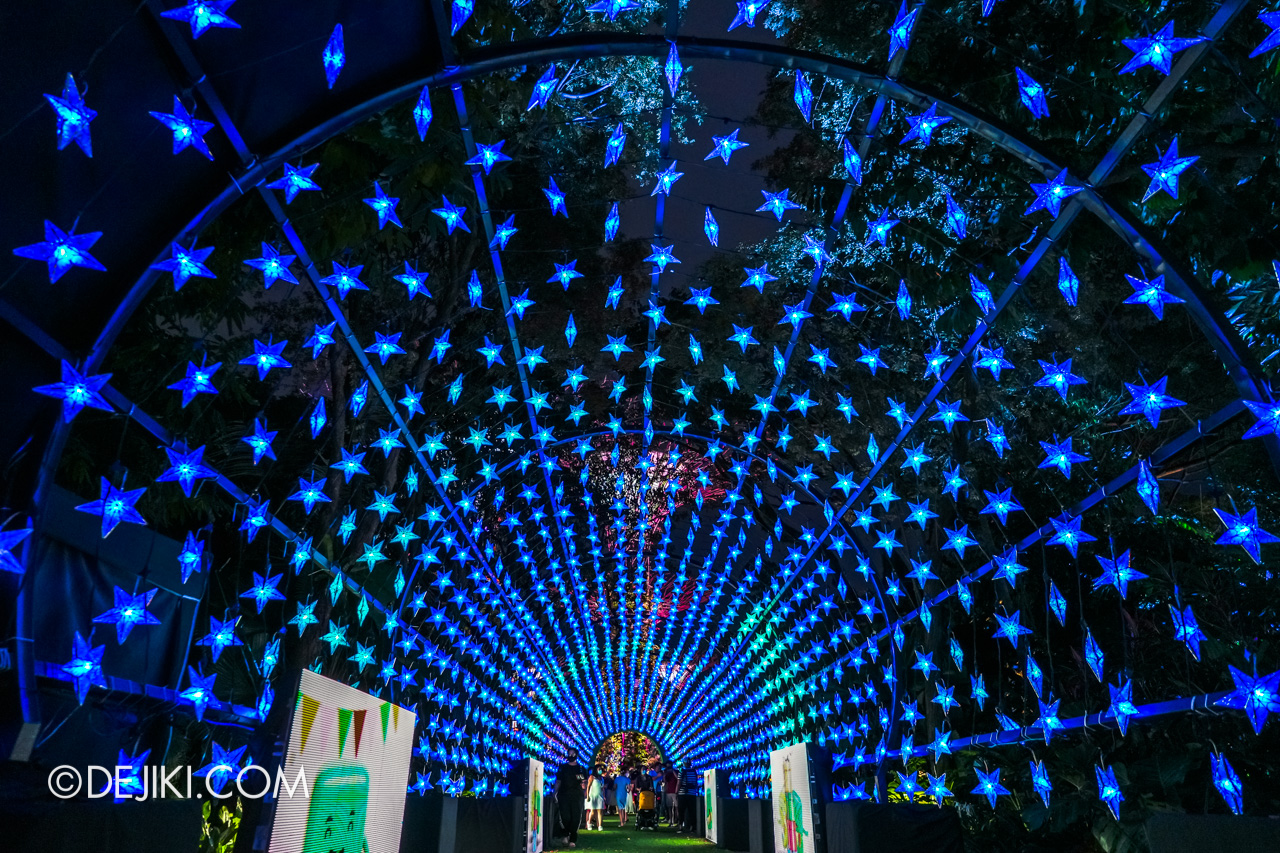 Smaller displays can be found around the main Supertree Grove area, including:
Golden Gift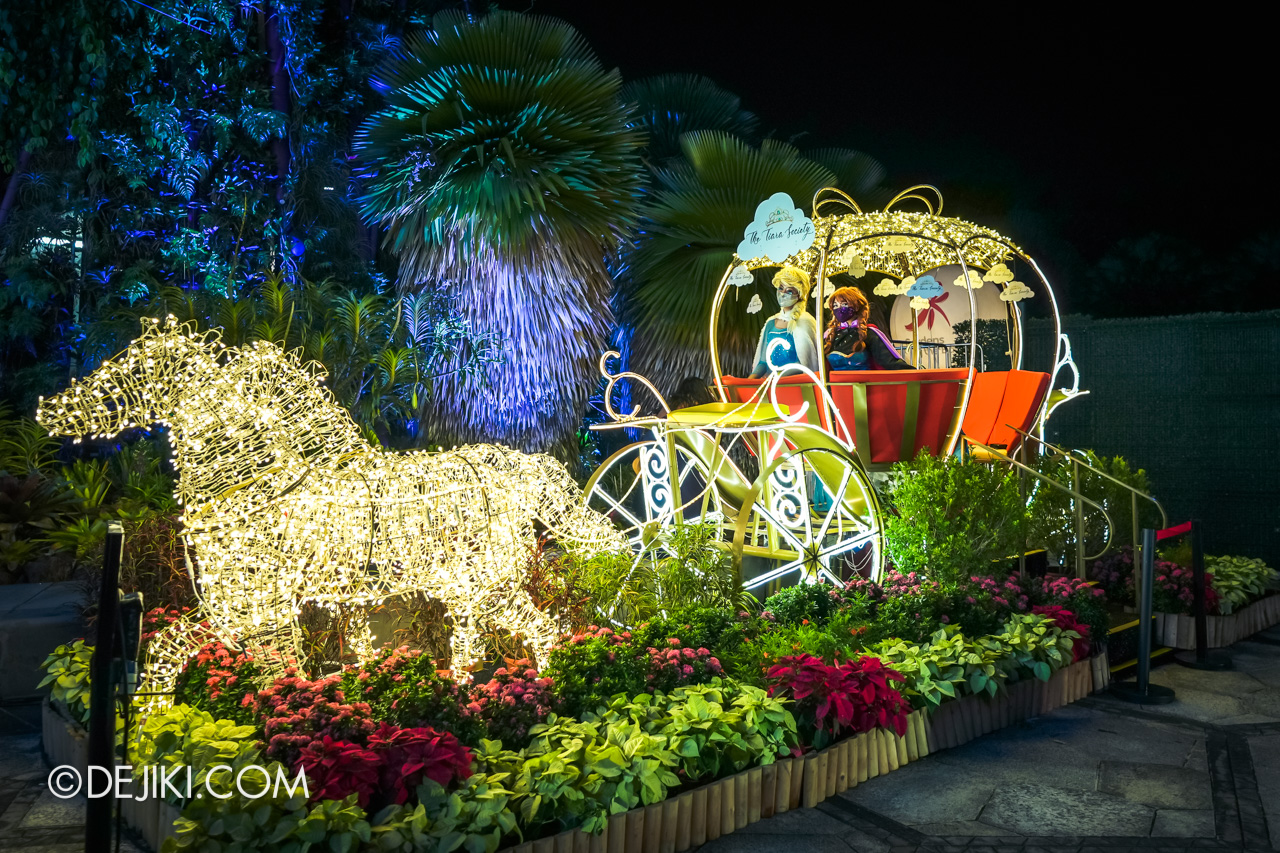 Magical Carriage by The Tiara Society, including Meet and Greet characters (appears to be some Disney cosplay)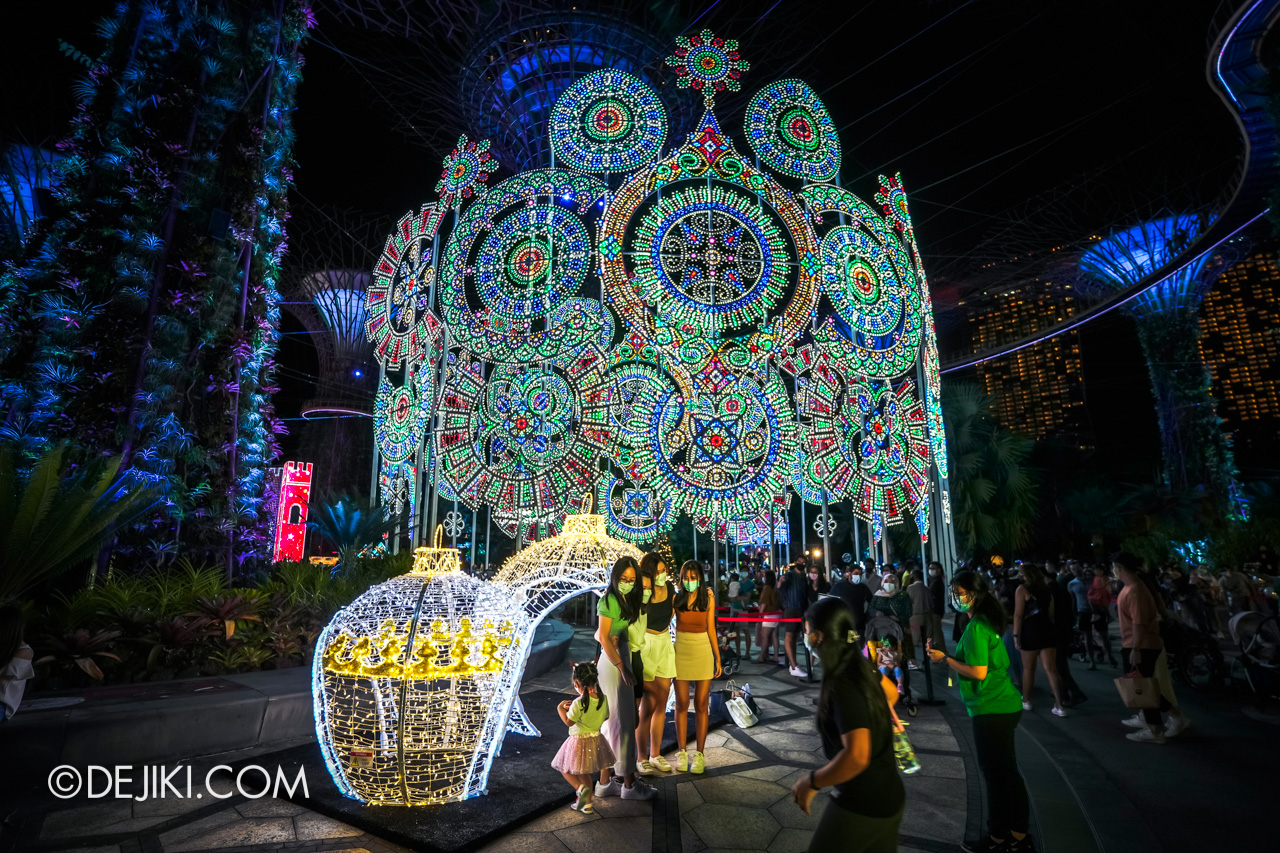 Ornament Ball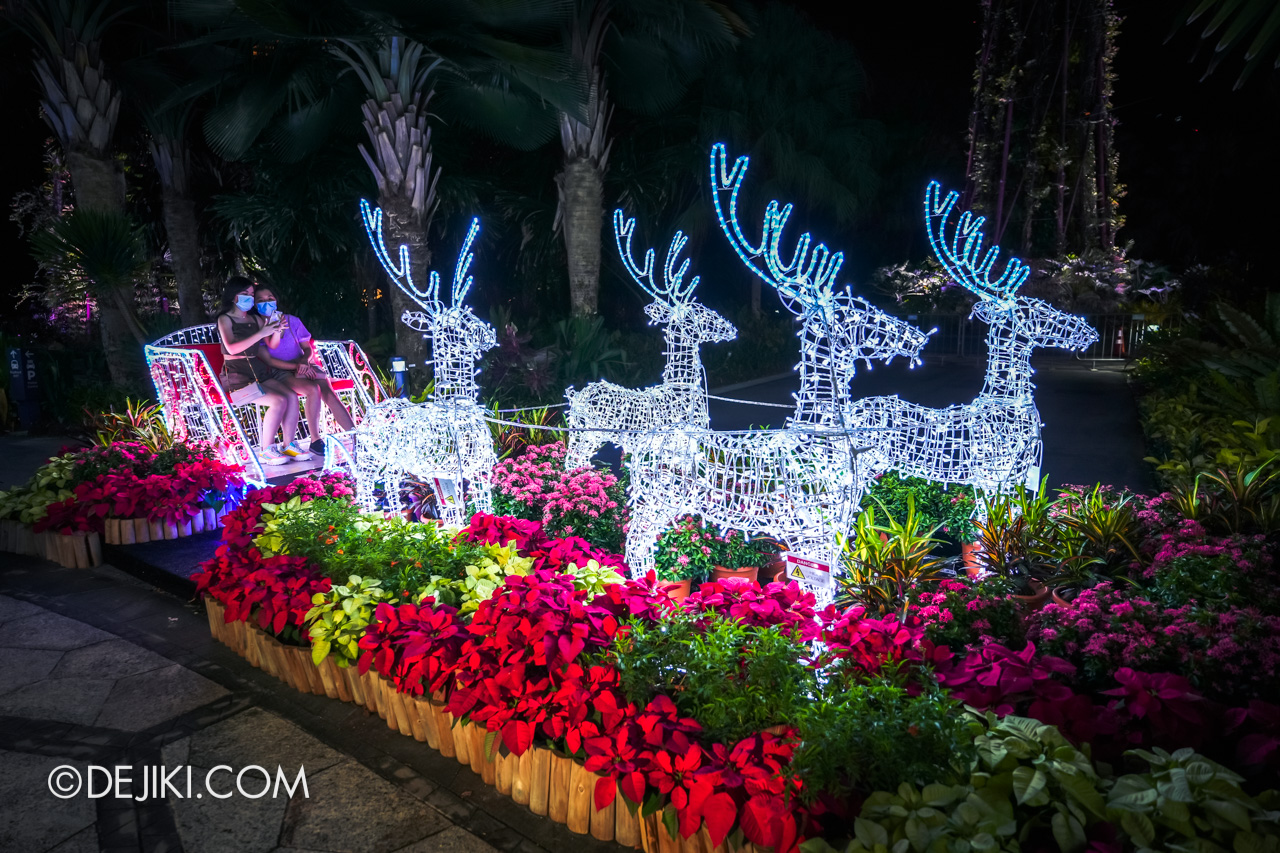 Santa's Sleigh
And of course, the largest and most spectacular light display is the 7-storey-tall Spalliera, also known as a luminarie – a traditional light display handmade in Italy.
This year's Spalliera design is inspired by the circular rose windows found in Europe's Gothic churches.
Tinsel Castle, with its gigantic LED display, also forms the grand gateway into the ELFresco dining area in Christmas Wonderland.
Other Highlights
La Casa di Santa Claus is another luminarie, tucked behind the Supertree Observatory entrance. Here you can meet Santa Claus.
The Double Storey Carousel is another crowd favourite. Tickets must be purchased via kkDay and there are specific timeslots as well. Tickets go for $10 per person, and $15 for a Child and Adult. Children below 6 must be accompanied with an adult.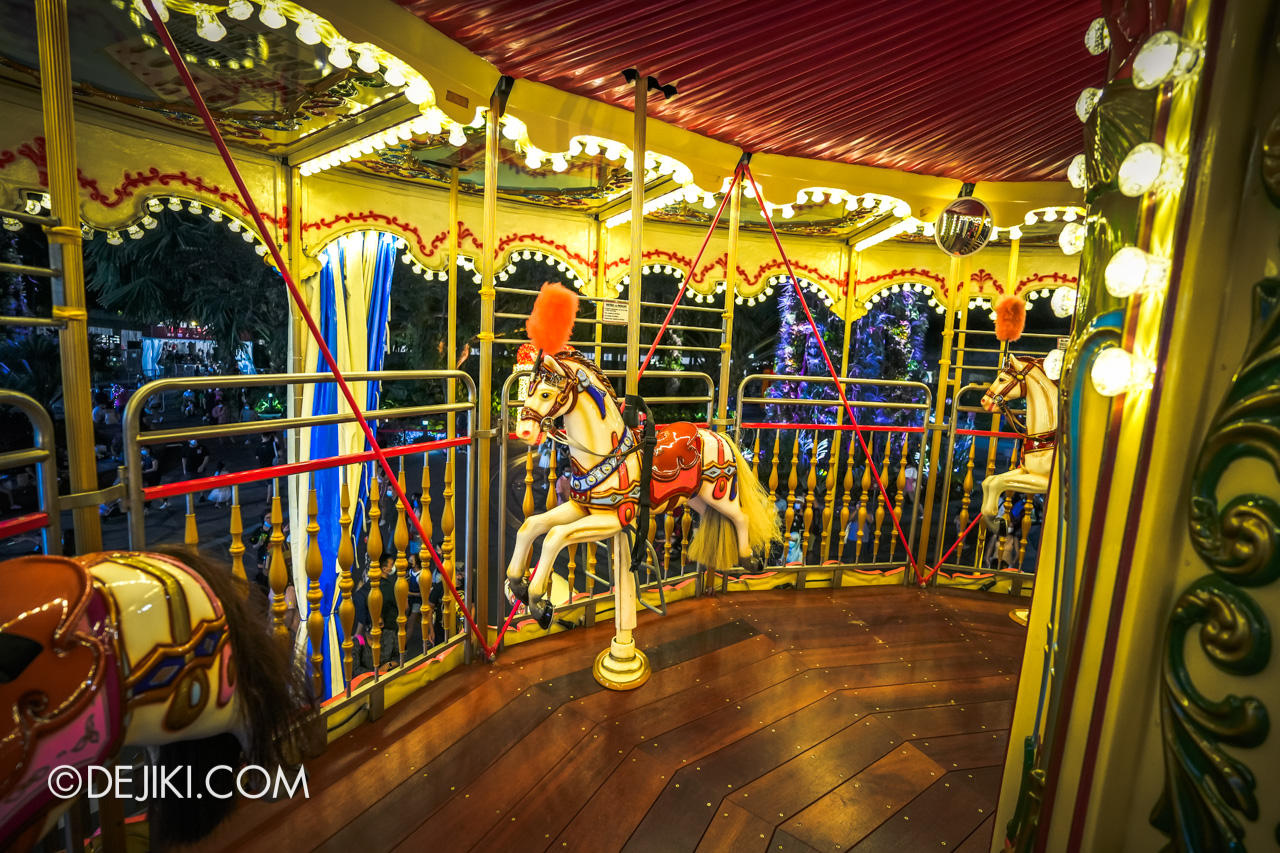 You can see clips from the Carousel ride in the YouTube video below.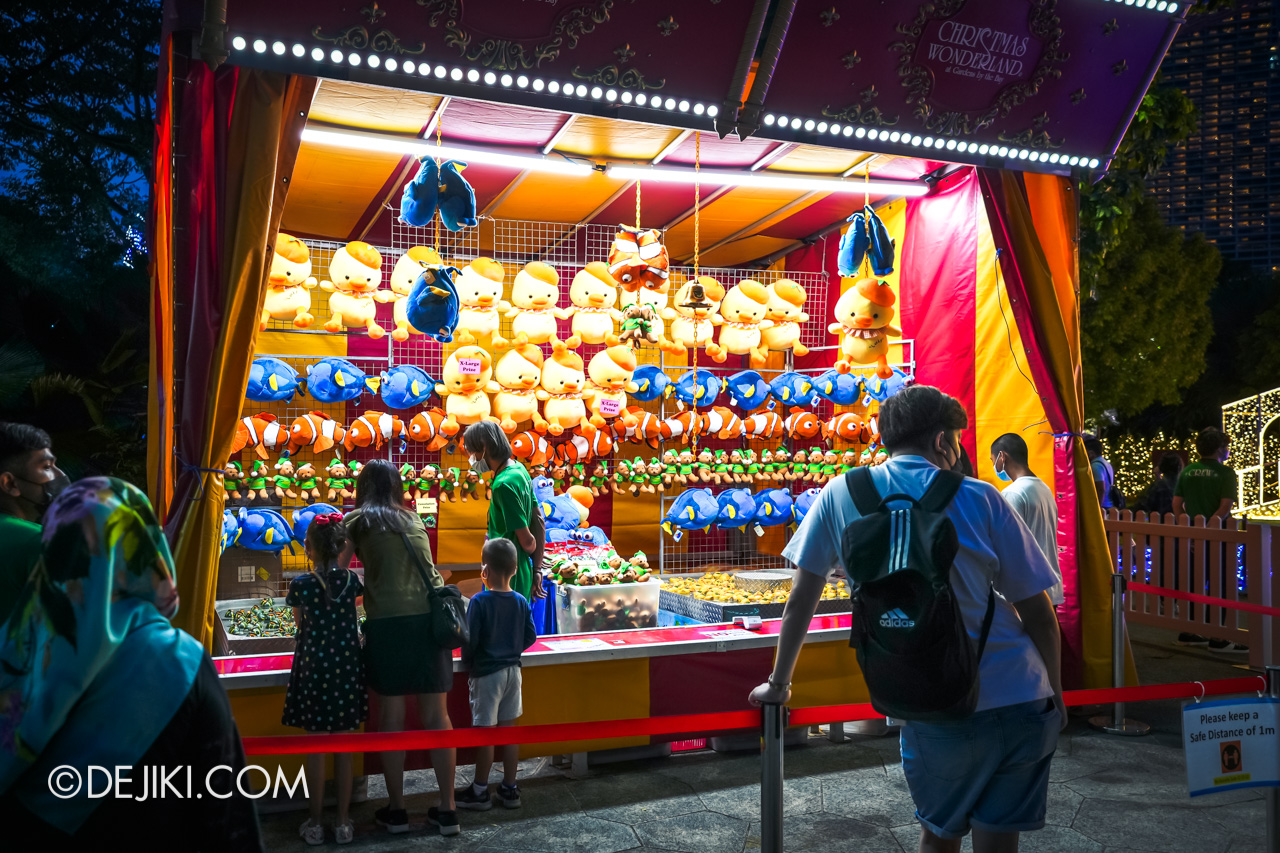 There are a few carnival games stall within the fair grounds. Nothing as fancy as when Uncle Ringo was at Marina Bay, of course.
Get some unique gift ideas from the Mistletoe Alley Market, which is convenient along the route back to the main Supertree Grove area from the Walk of Stars.
On the Opening Night, visitors were treated to a surprise Drone show. Check it out in the YouTube video below.
Who knows when they might do this again?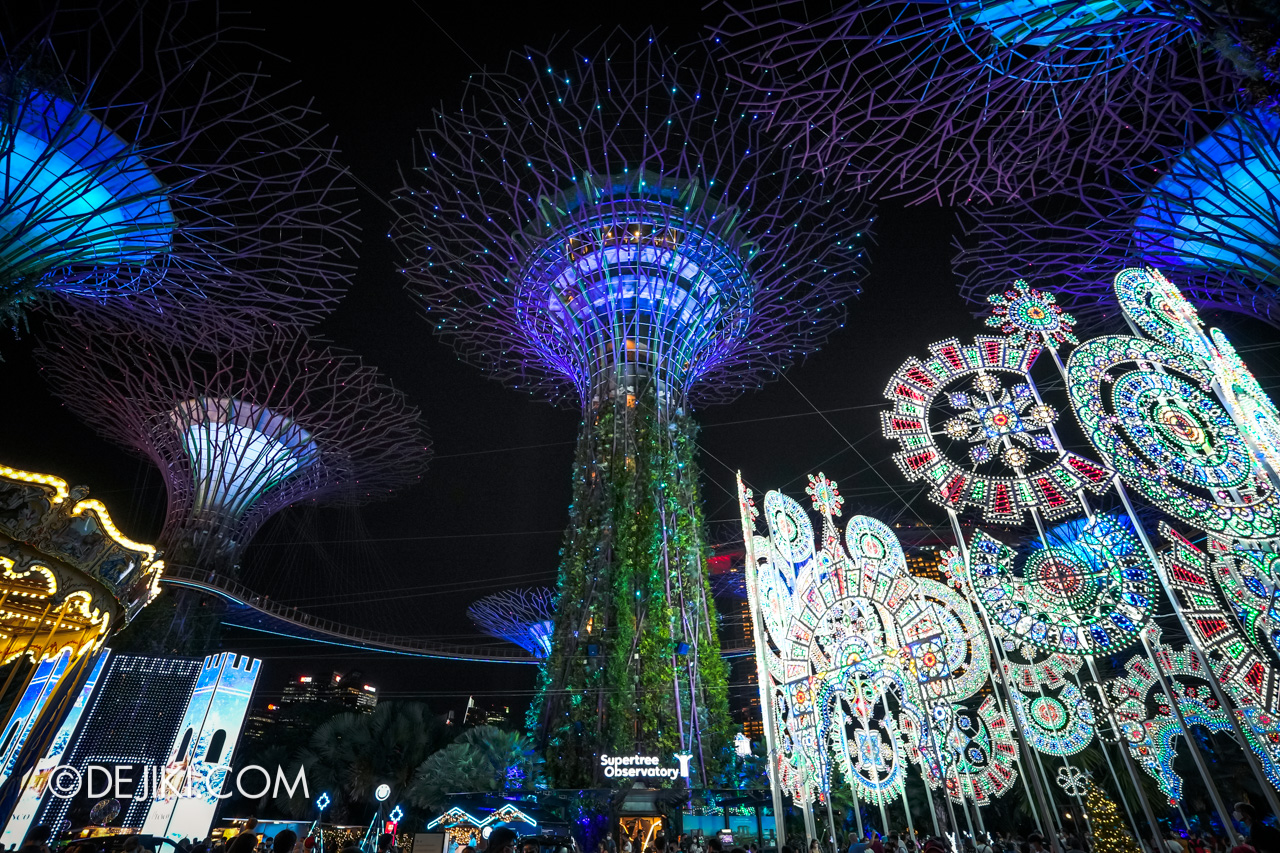 As for the Garden Rhapsody Light and Sound Show, The Christmas Special edition of the show will be running at 7:00PM, 8:00PM, 9:00PM, 10:00PM during the event period. All lights from the event's attractions will remain lit throughout the show.
There's also a bonus luminarie outside of the entire event area, at the Main Entrance of the Bay South Gardens.
Video Tour: Christmas Wonderland 2021 at Gardens by the Bay
Walk around Christmas Wonderland, go on the Carousel (Upper Storey) and catch the surprise drone show, all in this video!
---
Christmas Wonderland – Ticketing Information
Christmas Wonderland is a ticketed event with timed entry, and tickets must be purchased online before heading down, and there are several rules to be complied. There are no on-site ticketing booths.
As with all attractions, attendance is strictly controlled, and visitors will be required to wear masks, use SafeEntry Check-In, and have their vaccination status verified before entering the event area.
Unvaccinated children (ages 12 and under) would need to have special tickets priced at $5, which are available at a limited quota. Parents with children below 3 years old may pre-register their child for free entry – limited to 1 pre-registration with every accompanying adult. This application needs to be done at least 5 days before planned date of visit. Information on this process can be found on the Christmas Wonderland Ticketing page.
Christmas Wonderland – Event Map


Subscribe to Dejiki.com or Like my Facebook page for notifications of updates.
---