The popular Dahlia Dreams floral display, is back at Gardens by the Bay for the 2021 Lunar New Year festivities.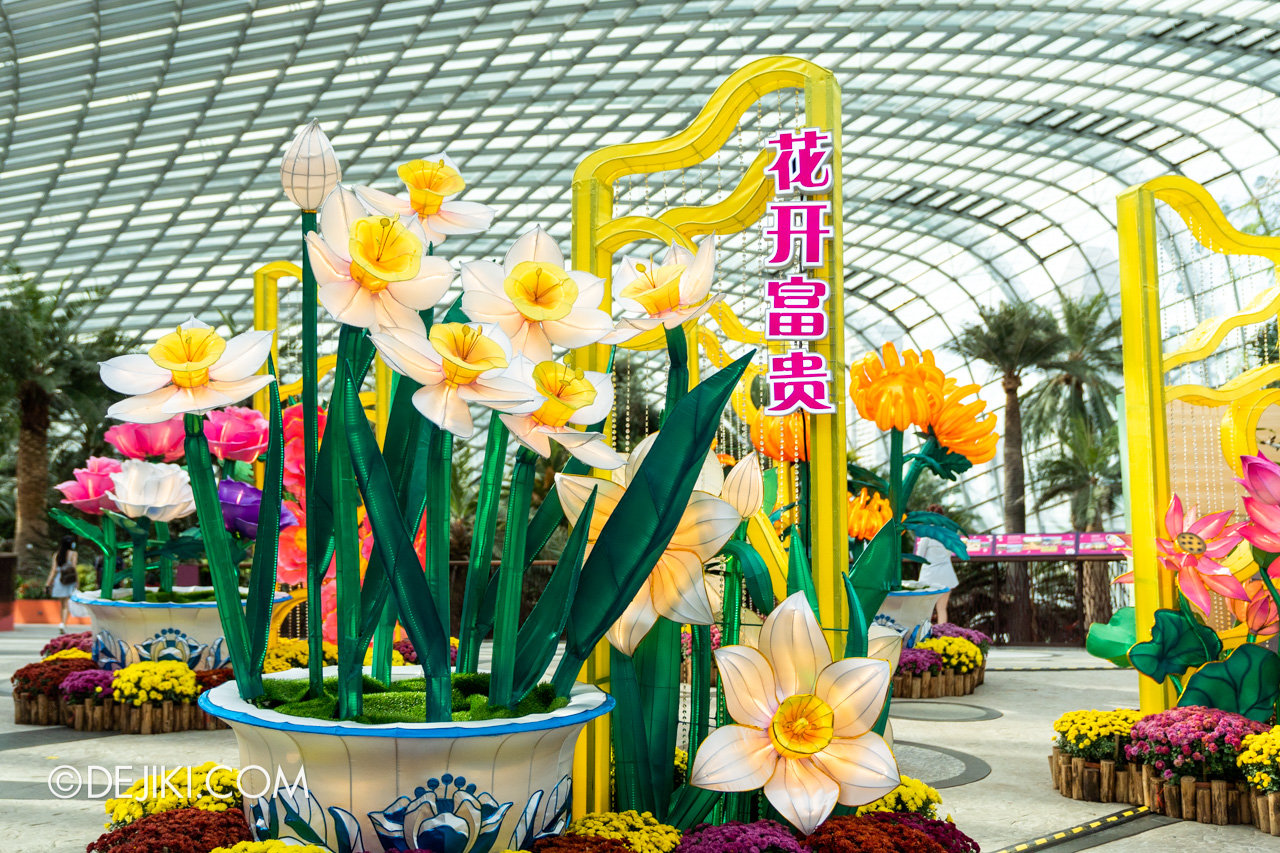 For this year's Dahlia Dreams, Gardens by the Bay is showing some 1,400 dahlias across several varieties that were grown in-house.
The display is also accompanied with some lantern sculptures near the entrance of the Flower Dome, looks like an extension of the River Hongbao 2021 installation which will be held during the Lunar New Year season at Gardens by the Bay.
The Flower Field has a mix of festive props and patches of chrysanthemums, azaleas and cymbidiums, but the true centerpiece is this gigantic dome comprising over 200 red lanterns.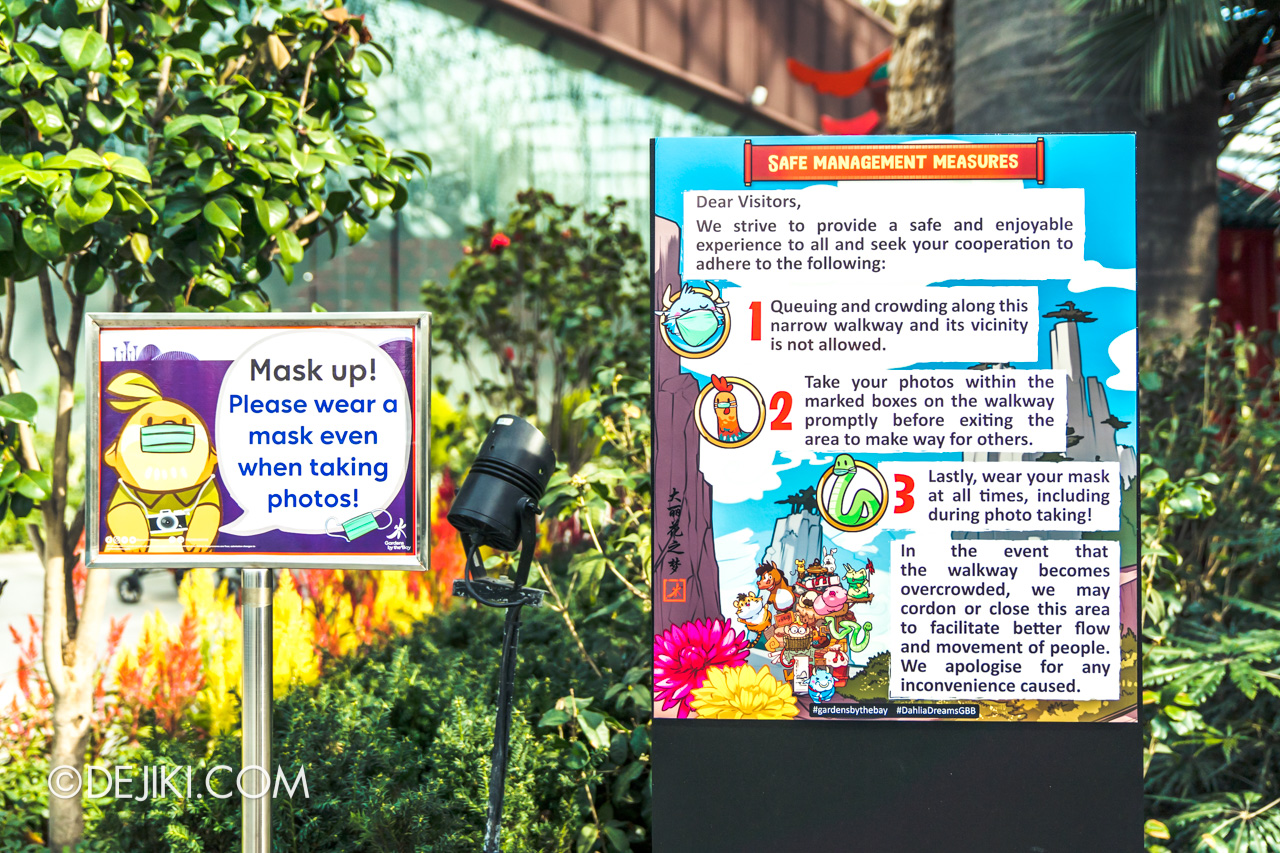 Crowd control is still implemented at the Gardens, with booking of entry slots required before arrival. Other safe management measures, such as physical distancing and wearing of face masks, are still in place.
These measures do help with the old problem of crowding and congestions caused by large groups of visitors. The barriers that were added last July were also removed when I visited the Flower Dome.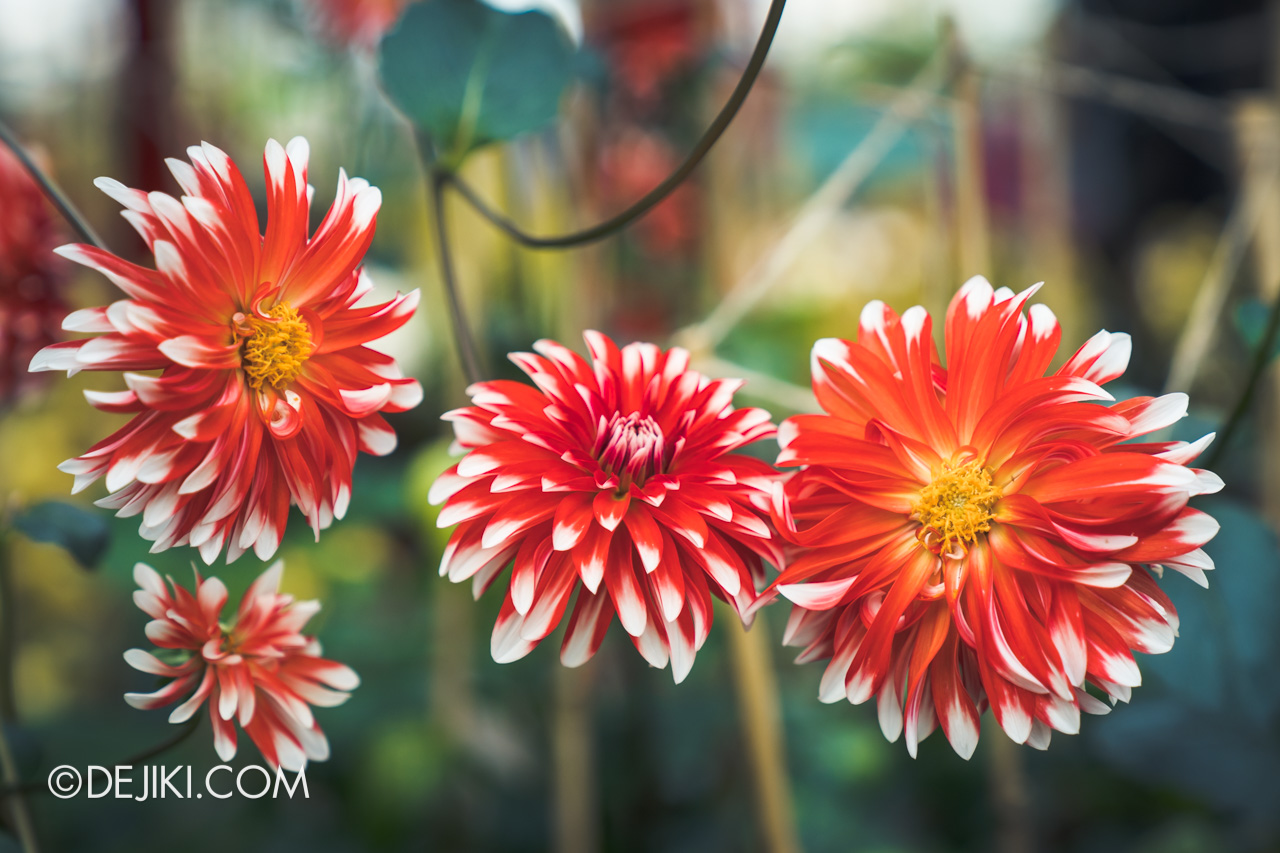 While there were excellent blooms to capture, the displays were modest compared to the 2017 edition of Dahlia Dreams (the only other that I have a photo report published), with the lack of dramatic landscapes, but a fair amount of repetition – perhaps to also help reduce congestion as bottlenecks usually form around the best viewpoints. Of course, given the current climate, the usual list of Chinese cultural activities and performances are not making a return this year.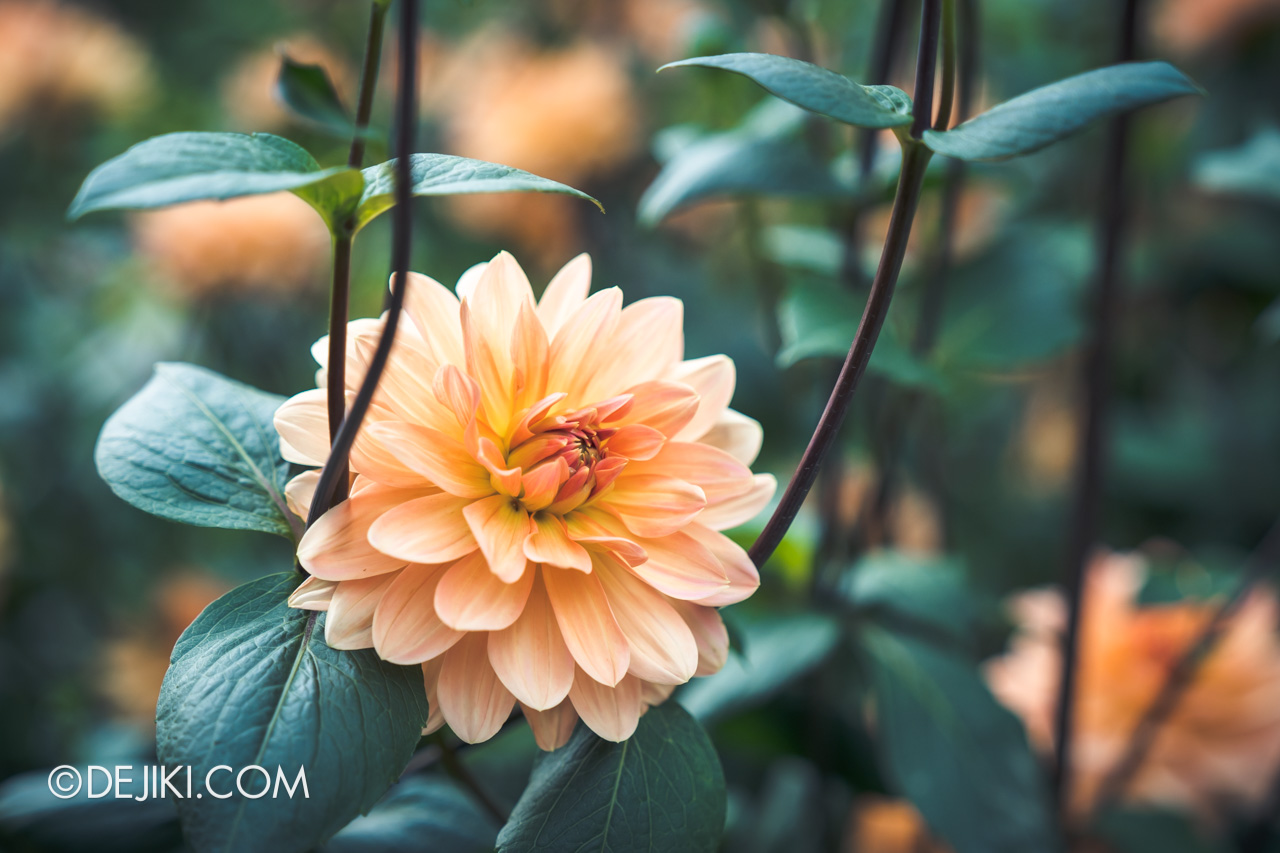 Golden Oxen surrounded by patches of fiery celosia blooms.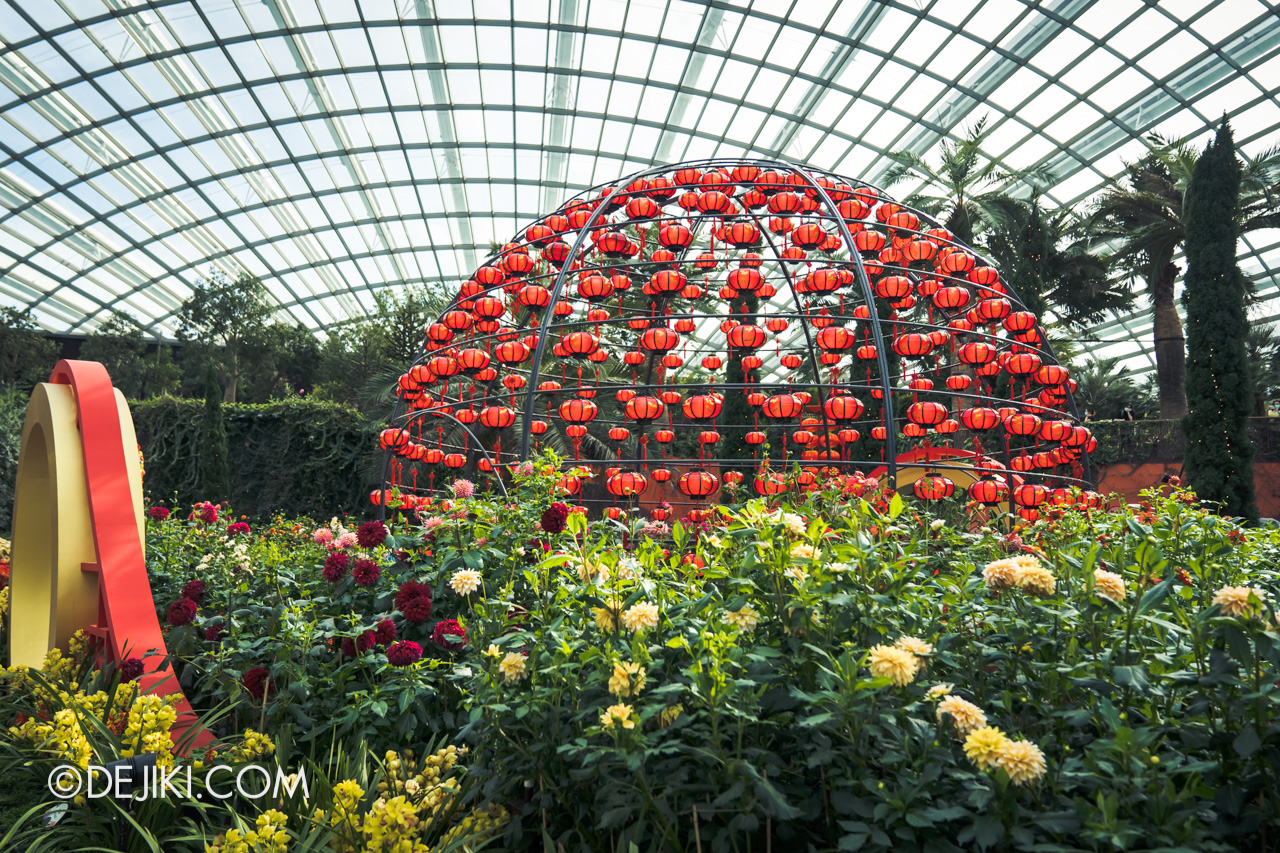 The Lantern Globe: the season's Instagrammable spot.
The other notable display is Lion Dance – for those who miss it this year due to the current restrictions of such performances. At least you could learn about the origins of Nian and the Lion Dance here.
Lastly, there's a Zodiac Fortune corner towards the exit of the Flower Dome.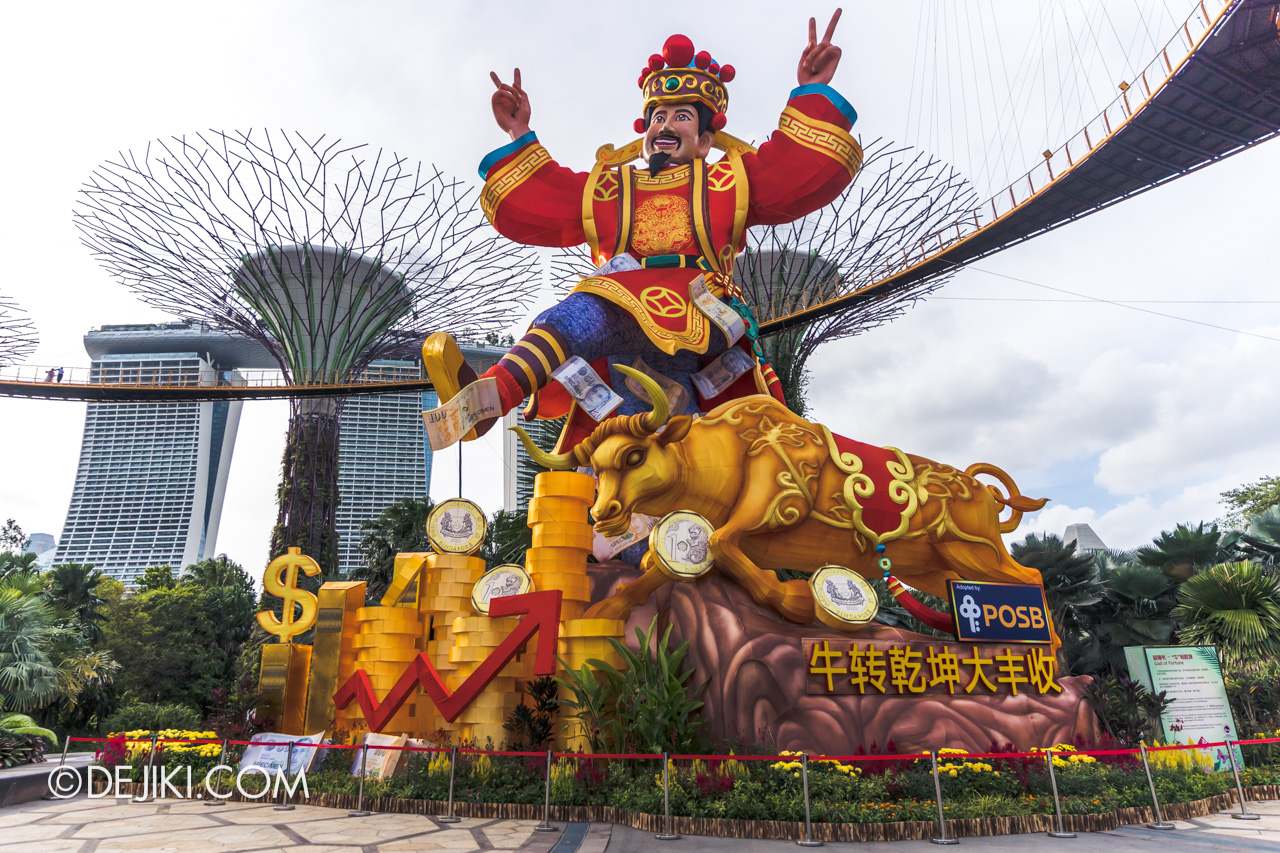 Outside of Flower Dome, a number of lantern displays are being set up for the River Hongbao 2021, a Lunar New Year-themed event which will be held from 10 to 16 February 2021 at Gardens by the Bay. The event is free to attend, but all visitors will need to book tickets and reserve an entry timeslot from the official website. While most timeslots are unavailable at time of writing, some may be freed up if other visitors decide to change their bookings.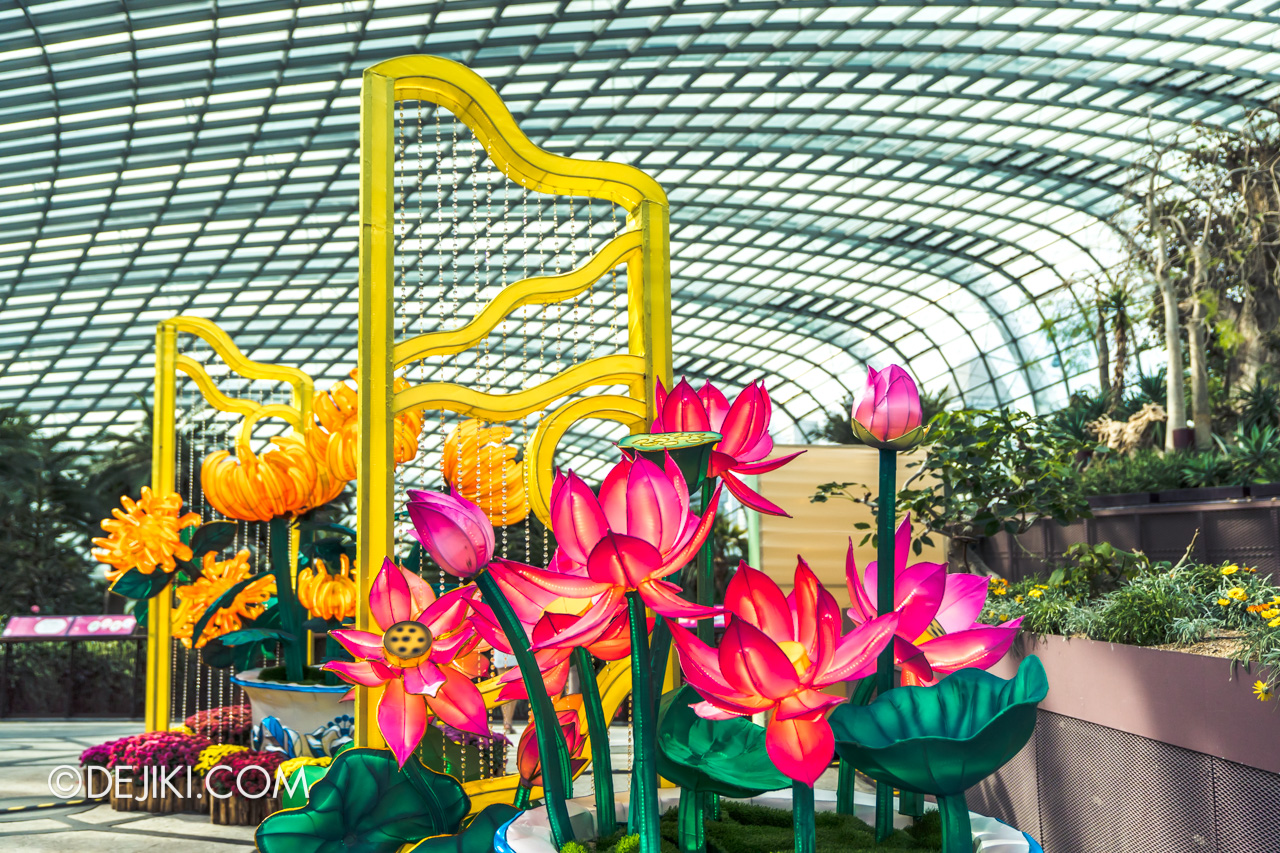 Bonus: Dahlia Dreams 2021 at Night
The lanterns on display look even more beautiful at night. Enjoy the tour: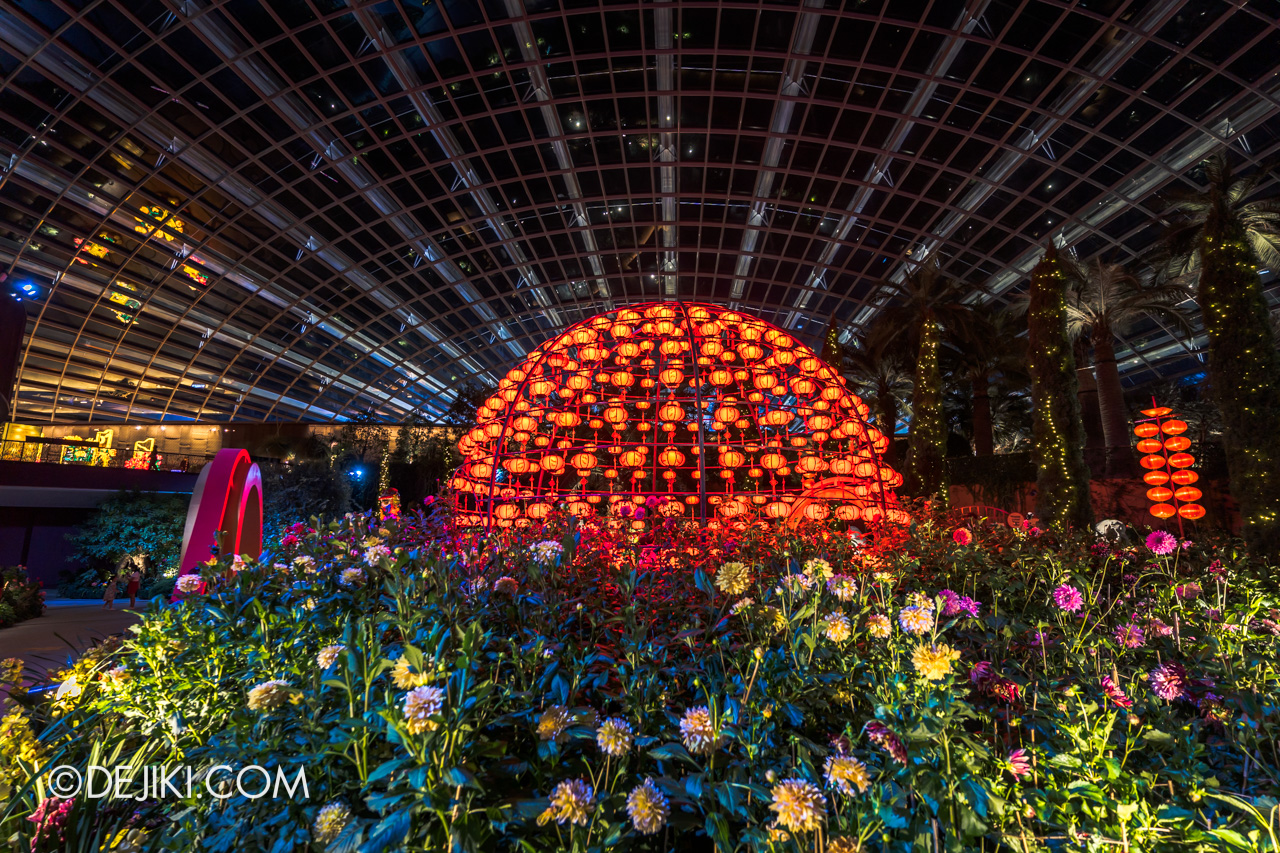 Dahlia Dreams 2021 at Gardens by the Bay
From now till 21 Feb 2021
Admission to Flower Dome and reservation of entry timeslot are required.
Buying Gardens by the Bay Tickets with SingapoRediscover vouchers
If you plan to use SingapoRediscover vouchers to buy tickets to Flower Dome and other attractions at Gardens by the Bay, feel free to use my Klook link!
Klook is one of the authorised booking partners of the voucher programme, and you can easily use the website or App to redeem your voucher for attractions. Just make sure the ticket you are booking is marked [SRV Eligible].
(Purchases made via this link will help support Dejiki.com at no extra cost to you)


Subscribe to dejiki.com or Like my Facebook page for notifications of updates:
---