Enjoy fun activities with the whole family at the Children's Festival at Gardens by the Bay, featuring Disney and Pixar's Toy Story 4 themed adventures.
The Children's Festival takes place from now till 30 June 2019 at Gardens by the Bay's Supertree Grove. Here are some photo highlights from the first weekend of the festival!
Giant Marble Run
Weaving around two of the Gardens' iconic Supertrees, the Disney and Pixar's Toy Story 4 themed marble run is a mini show that fills the area with much excitement for the kids. I thought this would be perpetually running, but the marble run only happens twice per hour.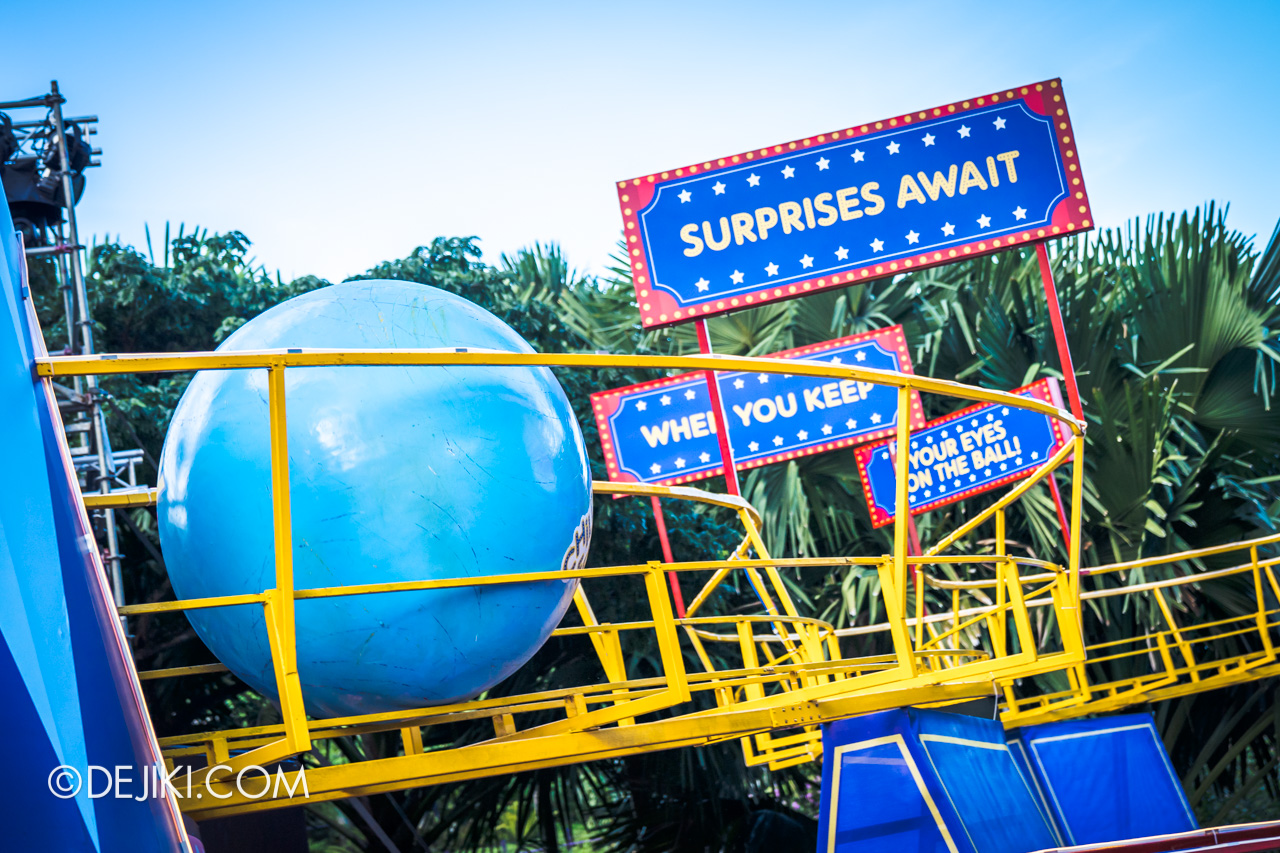 A gigantic marble will roll around the tracks, with some surprises along the way. Free toy planes!
The kids (and some adults) had a lot of fun catching the planes.
If you'd like to take home something special here, there's a giant capsule machine that dispenses Toy Story 4 Festival-exclusive Bobblehead figures.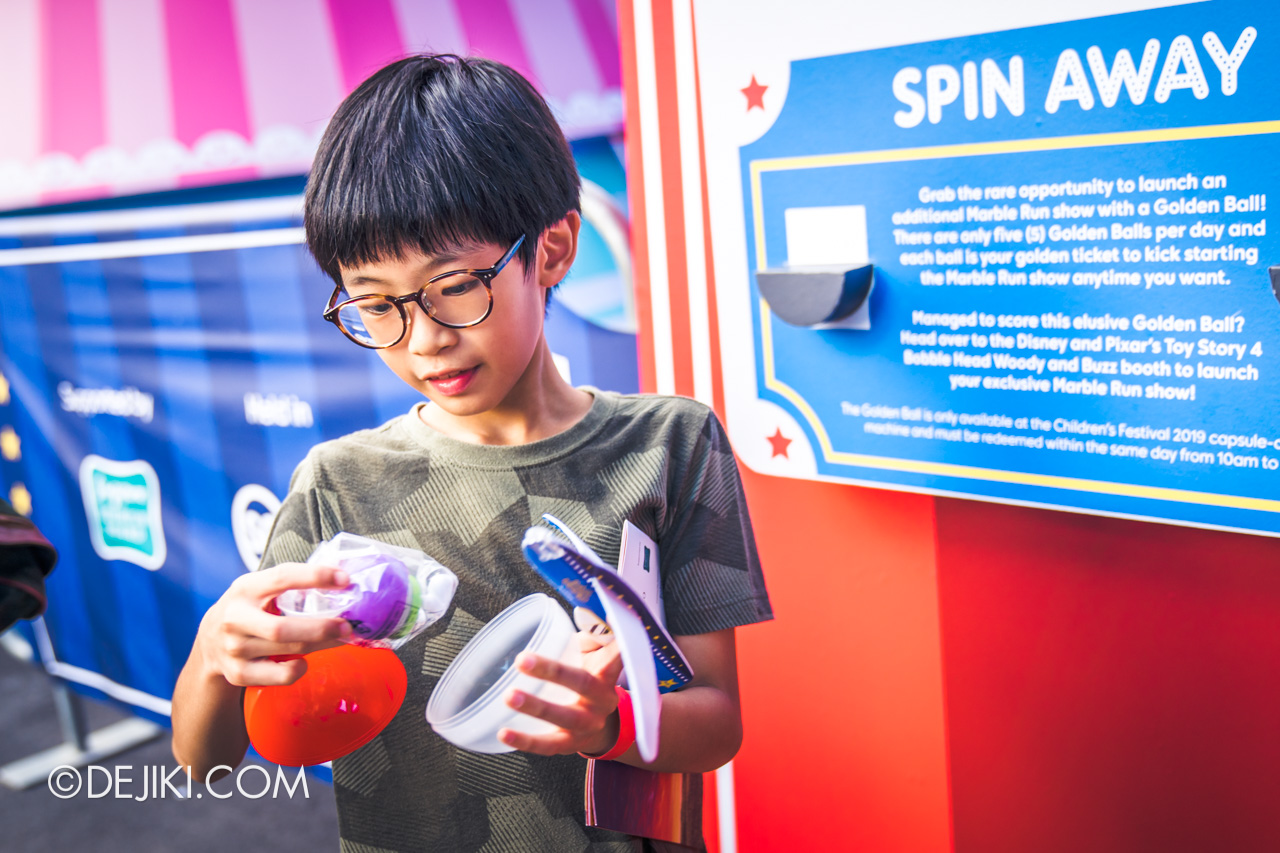 Two designs are available: Buzz Lightyear and Sheriff Woody. With a $5 spend at the Children's Festival and/or Gardens by the Bay, you can exchange for a Capsule Machine Token at $7. Friends of the Gardens (Annual Pass Members) can get it at a discounted price of $6.
Star Adventurer
Since this is a Children's Festival, most of the activities are made for kids. While the young-at-heart can still join in for most of them, the Star Adventurer is exclusively for young children.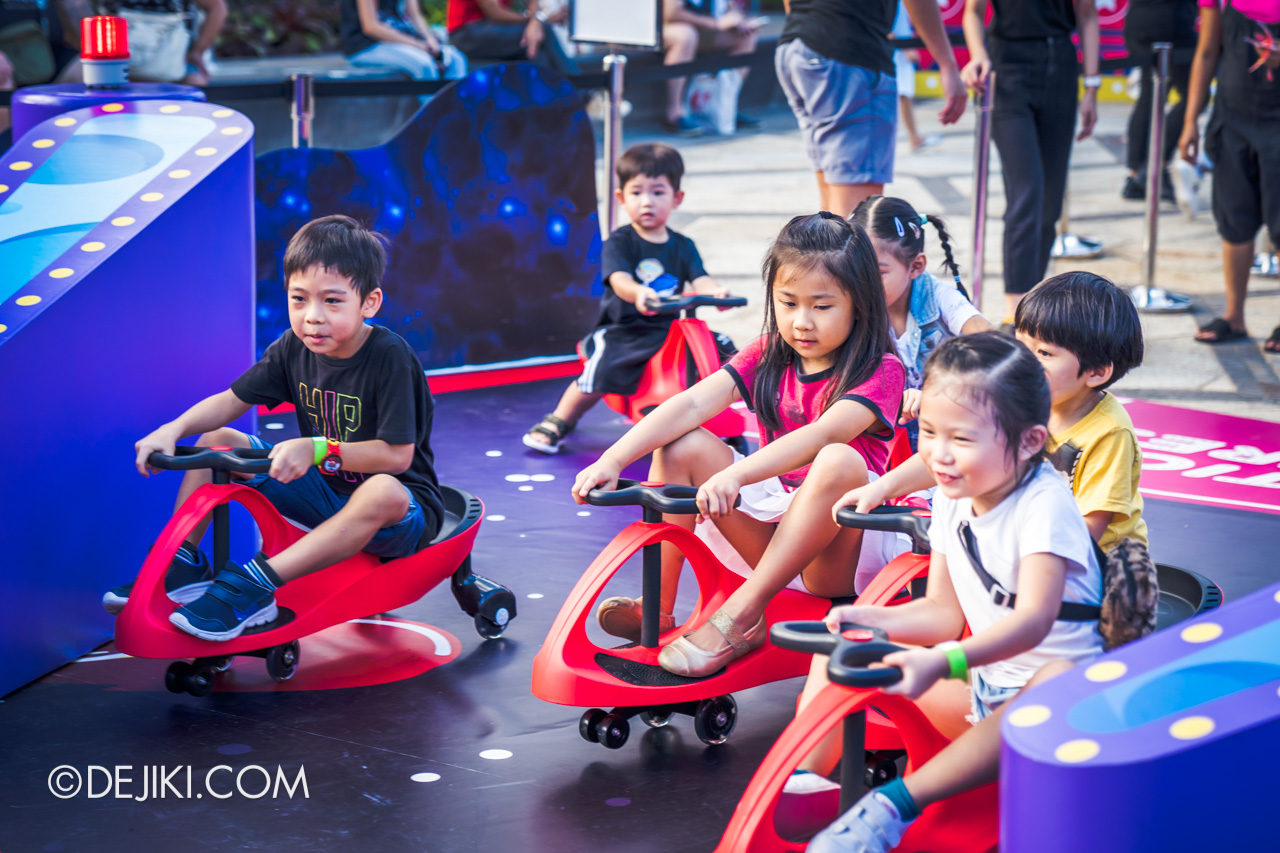 Carnival Games
Three tents on the other side of the Supertree Grove offer carnival game experiences for everyone! Play ring toss at Jessie's Ring Capture!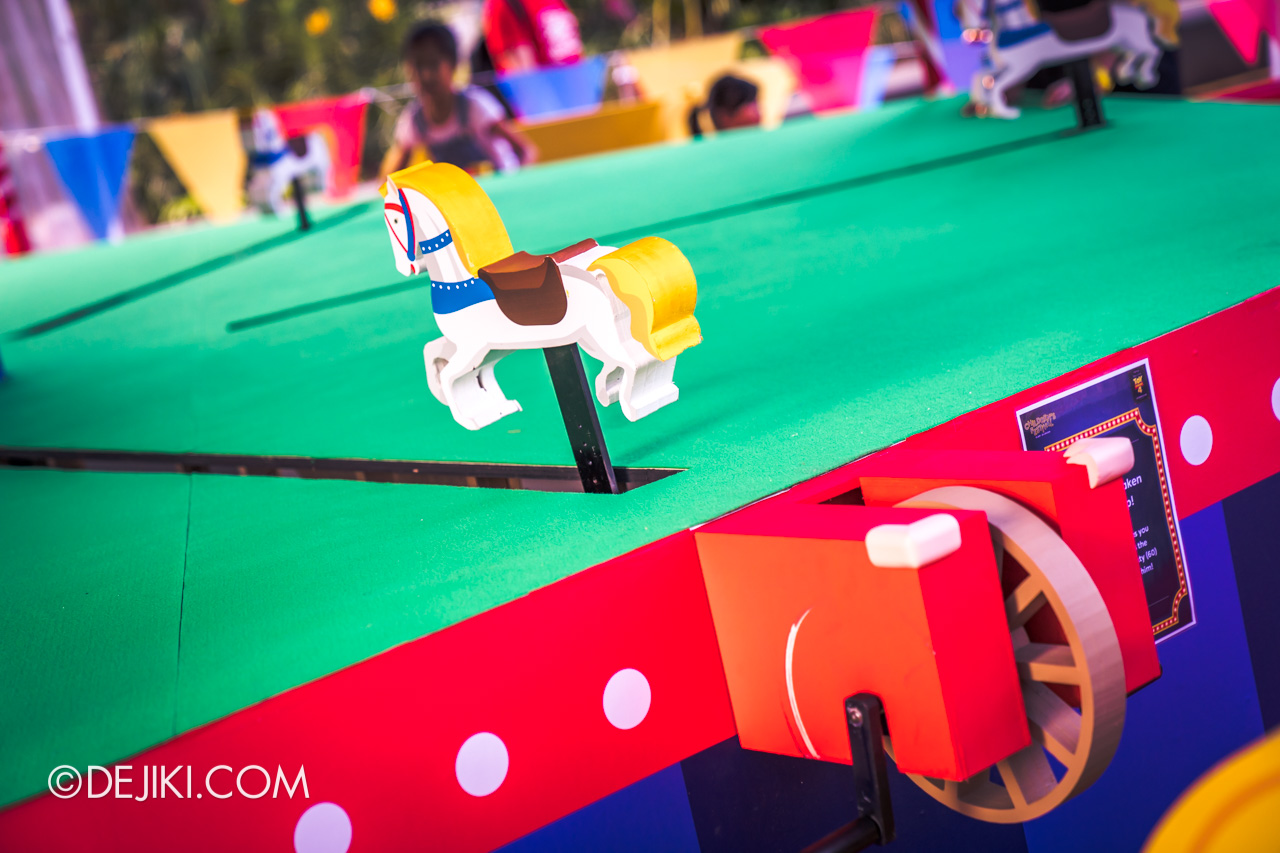 Be the first to Rescue Bullseye with a mini horse race!
Help the Sheriff to rescue forky at Woody's Coaster Rescue!
Apart from the carnival games, there is another activity known as Play & Redeem at the Children's Festival. Grab a Trail Booklet and visit 7 stations around the festival to collect stamps. You'll get a free sticker pack when you complete your booklet!
After all the fun, don't forget to take a photo with Sheriff Woody here.
There are two other photo opportunity spots. Buzz Lightyear is over at the Star Adventurer.
During the first weekend, both Buzz and Woody were around for special Meet and Greet sessions at the Festival Stage. Visiting from nearby Disney Parks, I guess.
Bo Beep's Adventure
Explore the Bo Beep Adventures obstacle course playground and you'll get to meet Bo Beep herself.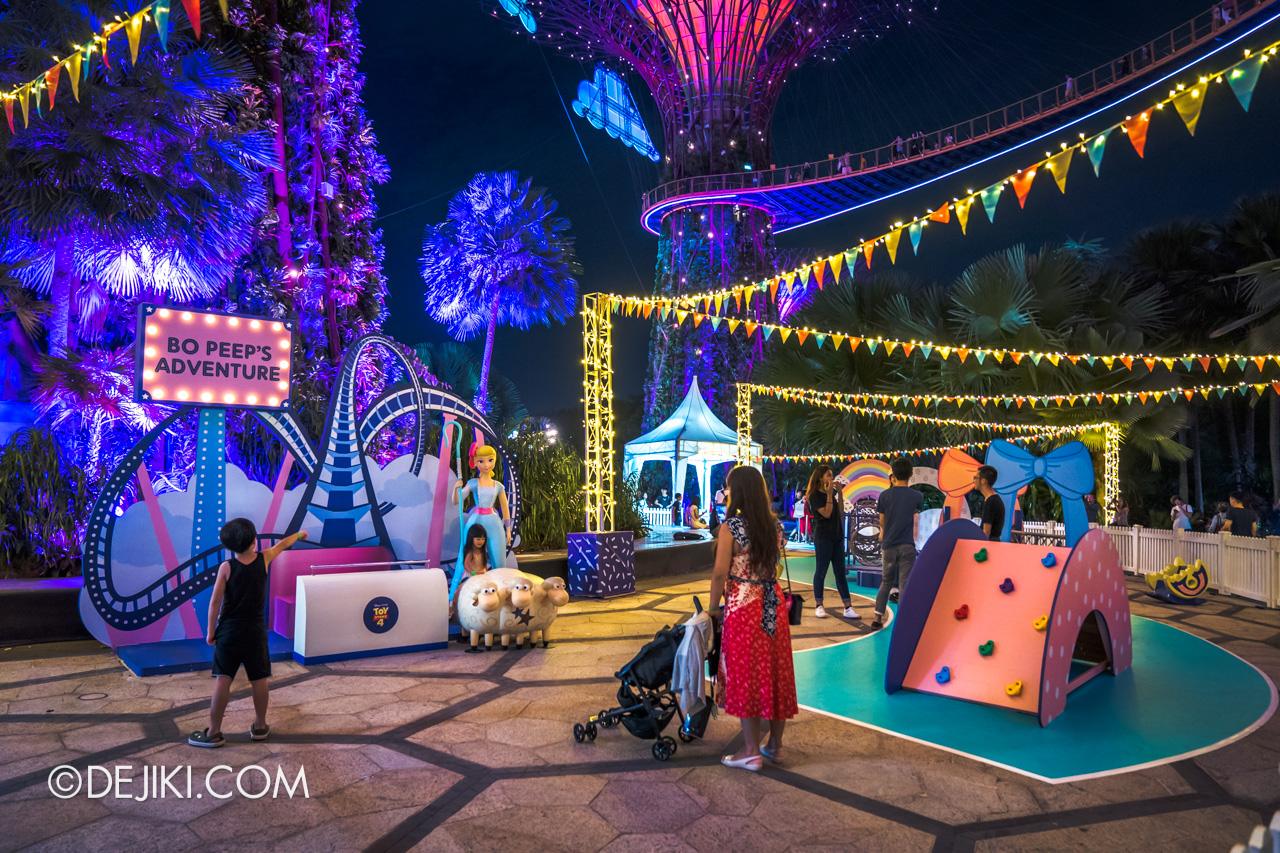 Garden Rhapsody: Disney and Pixar's Toy Story Adventure
End your Toy Story 4 adventure with a special edition of Garden Rhapsody, featuring characters from the film! Showtimes: 7:45pm, 8:45pm, 9:15pm
Children's Festival at Gardens by the Bay
15 to 30 June 2019
Free Admission
For more information, visit Gardens by the Bay's official website.
You can buy tickets online for Gardens by the Bay's Flower Dome and Cloud Forest via my Klook link.

(Purchases made via Klook link will help support Dejiki.com at no extra cost to you)


Subscribe to Dejiki.com or Like my Facebook page for notifications of updates.
---