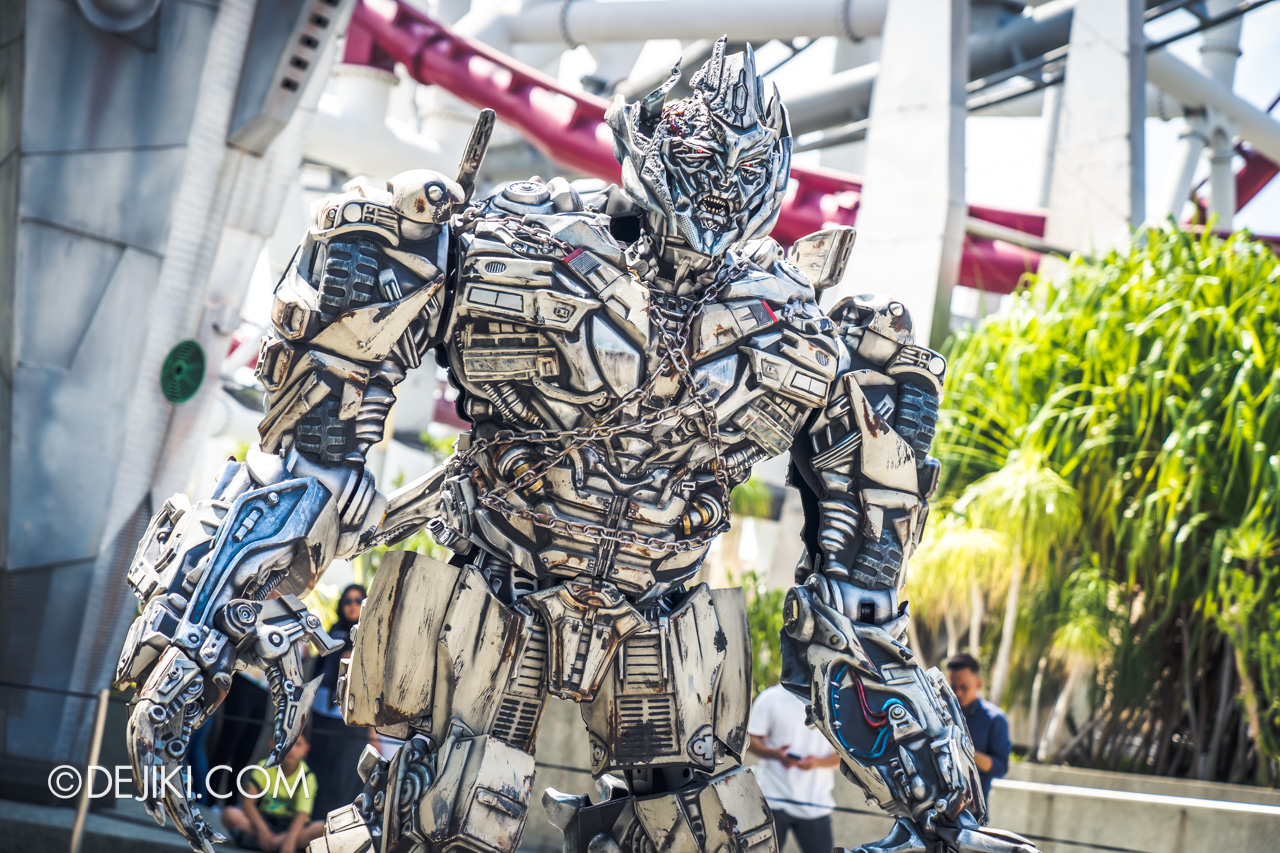 Get the scoop on Halloween Horror Nights 9 and check out Universal Studios Singapore's Summer 2019 event here!
Halloween Horror Nights 9
I know a lot of people are dying to find out, but the line-up for Halloween Horror Nights 9 (HHN9) has not been announced. I've also not received any official information from the park to work with.
From what I know, this year's event will have a total of 16 nights and runs from 27 Sept to 31 Oct (Halloween Night).
BREAKING NEWS UPDATE 1/8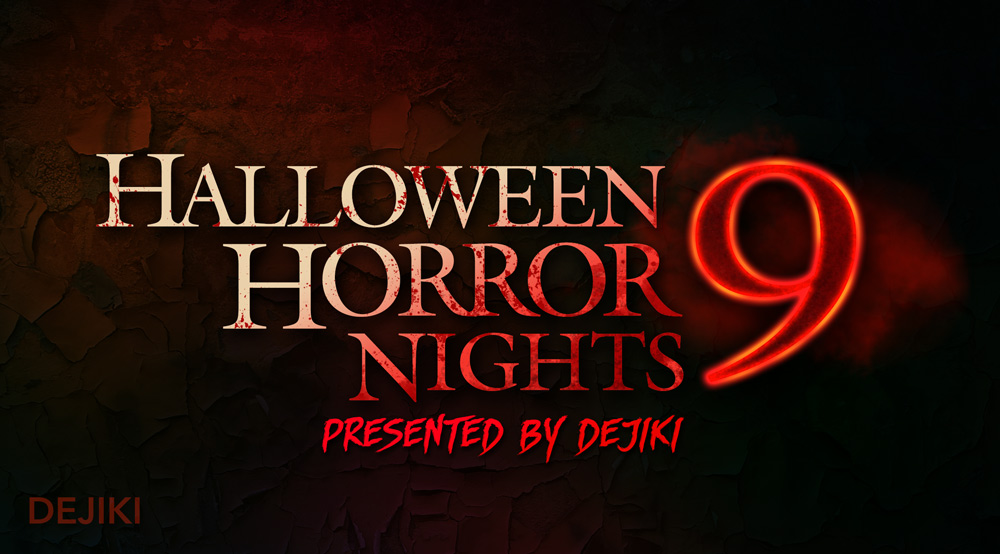 HHN9 event guide is now LIVE! Click here to learn more.
Halloween Horror Nights 9 lineup has been announced by Resorts World Sentosa. Check out this year's event highlights and more here!
UPDATE 25/7:
A key visual showing this year's iconic characters was also released: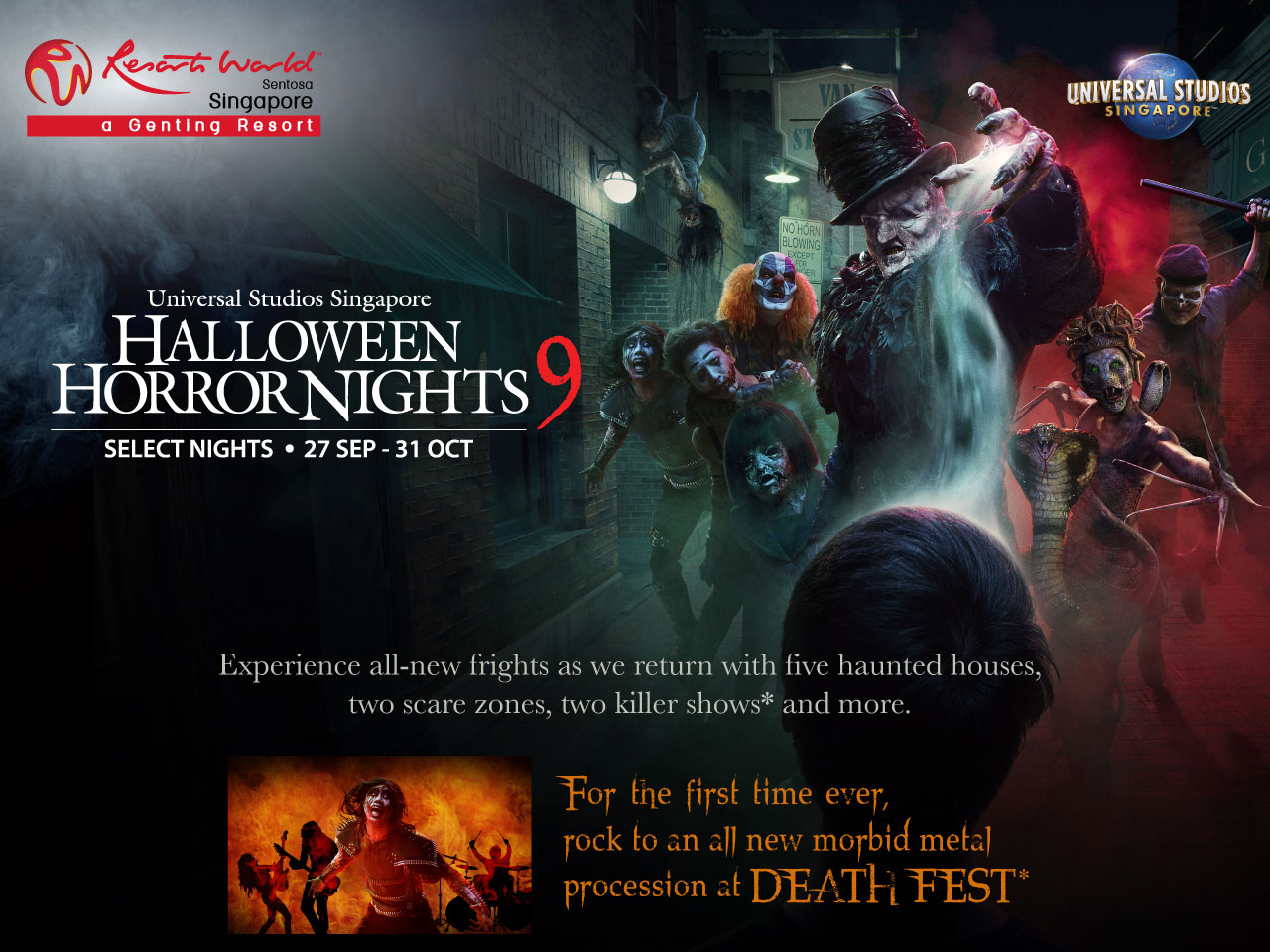 ---
There's also some chatter about this year's line-up – and I'm guessing some of them are decoy or discarded ideas. What I'm more certain: There will be (at least) 5 houses, 2 scare zones, and 2 shows – so a minimum of 9 highlights at this year's HHN. As for what would the "9" of HHN9 mean, your guess is as good as mine, but I hope it's not "9 lives".
The park is expected to keep its signature mix of local stories, regional tales, plus a few of those "general horror" elements, which could be zombies, clowns, aliens, monsters, creepy dolls, vampires, vengeful spirits, doomsday(s), and insane people in some mental asylum, etc. There are also whispers of an IP-themed house, but it is definitely not Stranger Things.
Here's a look back at some past years' themes that are special to USS:
Local (Singapore): Siloso Gateway Block 50, DEATH Mall, Old Changi Hospital, The MRT
Regional (Asia): Killuminati (Hong Kong), The Haunting of Oiwa (Japan), Make the Cut (South Korea), Hu Li's Inn (Shanghai)
Halloween Horror Nights 9 construction
This year's haunted houses will be built at the usual five spaces, and the walls have been up for several weeks now. Have a peek: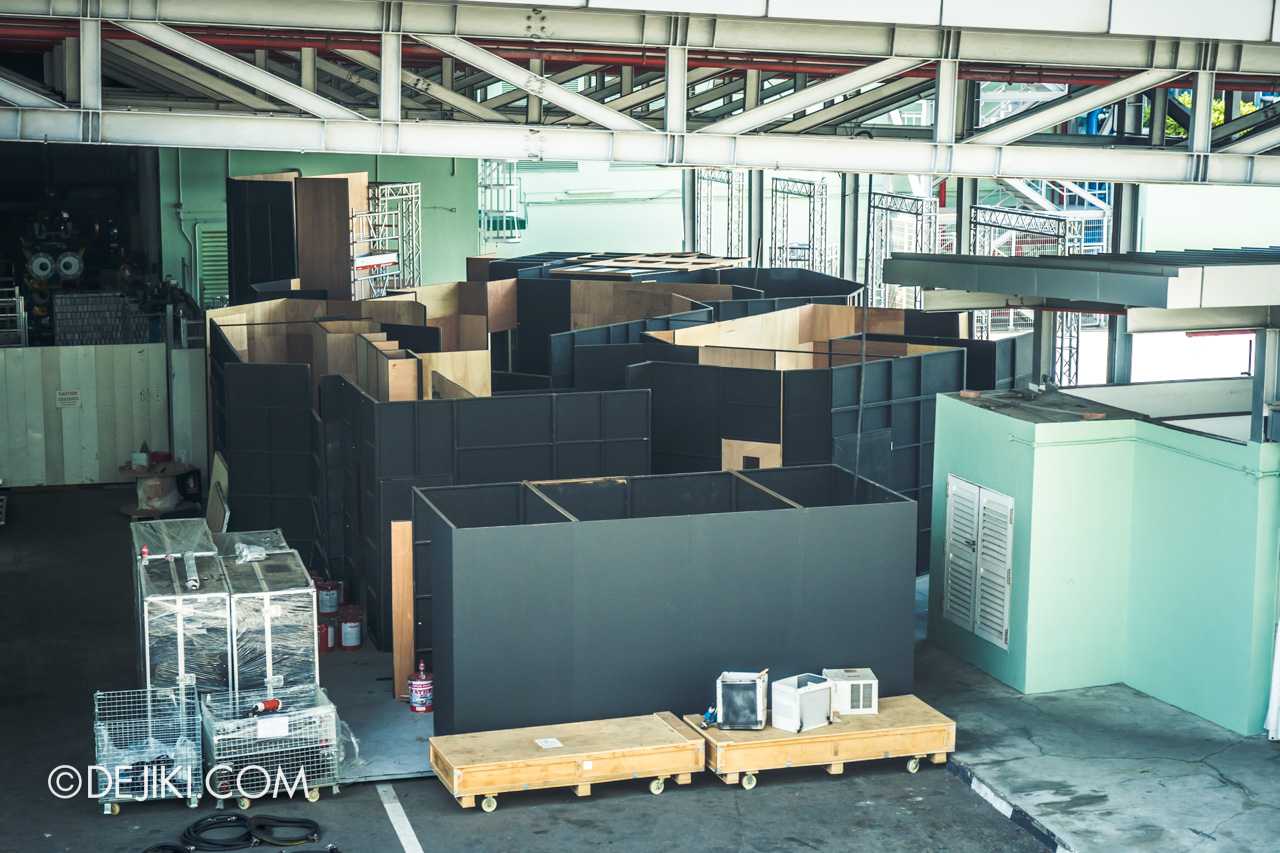 From the monorail, it's possible to peek at some parts of the New York haunted house, which is constructed at the shelter beside Soundstage 28. Last year, the Stranger Things haunted house was built here, with Killuminati as its neighbour.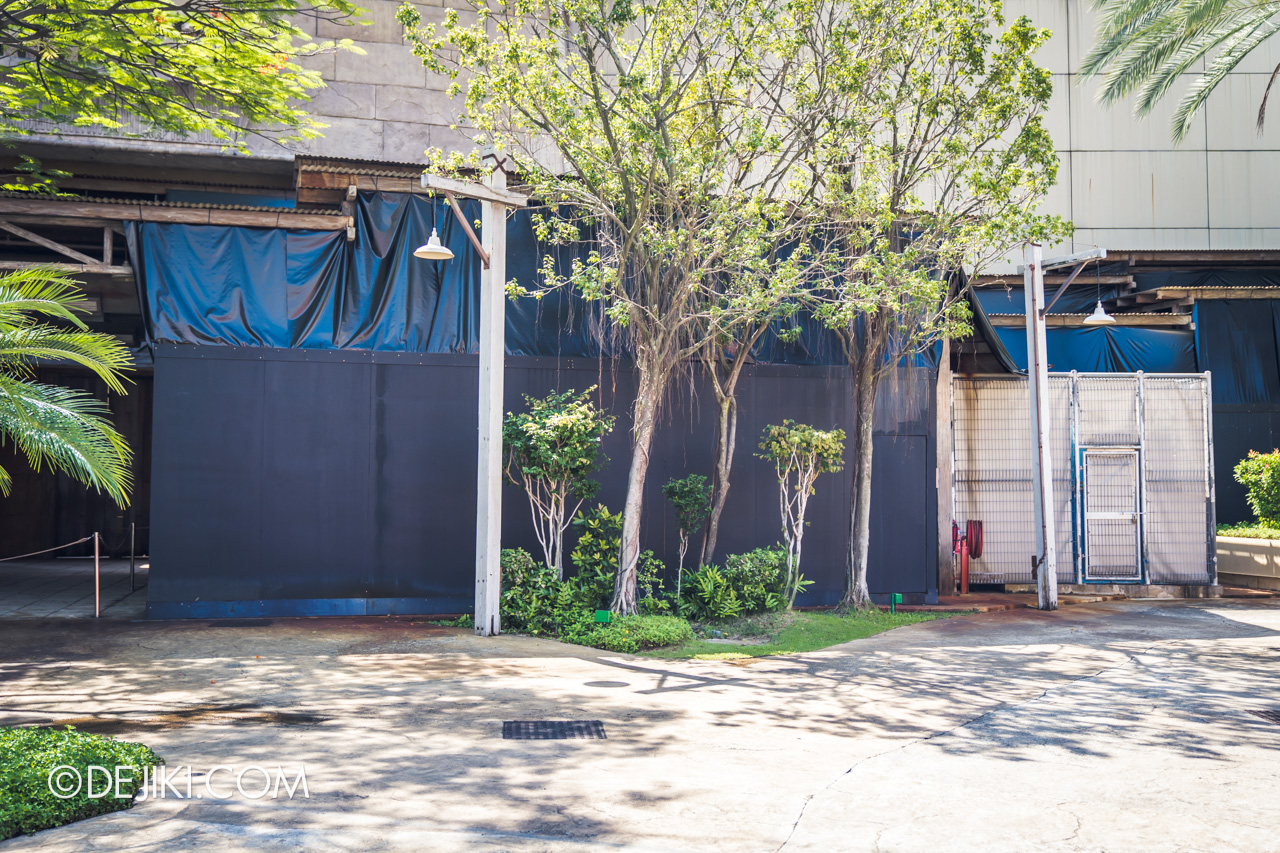 The other sites within the park include the one at Ancient Egypt and Waterworld. There's another house at the Jurassic Park backstage area.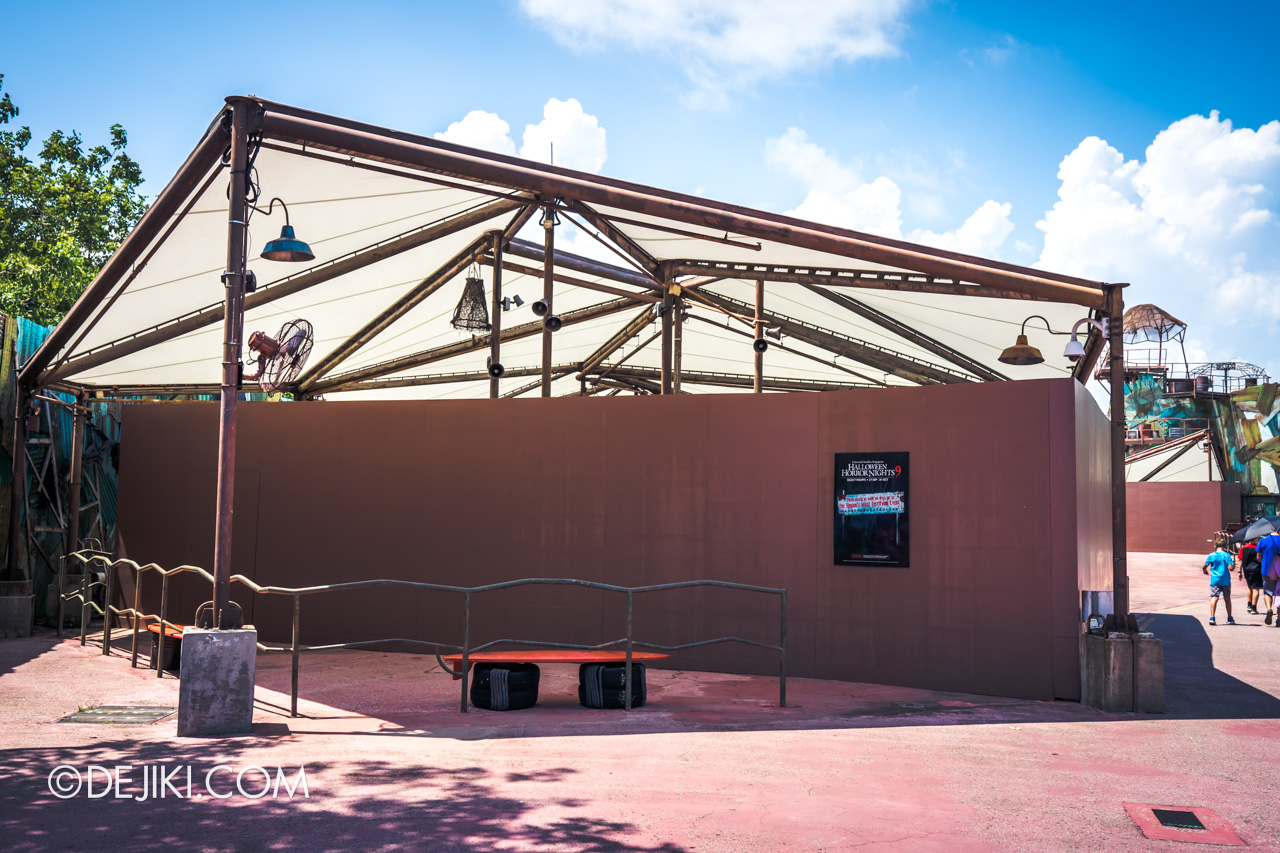 And here's this year's HHN9 logo… unveiled. Thanks TM!
A Universal Summer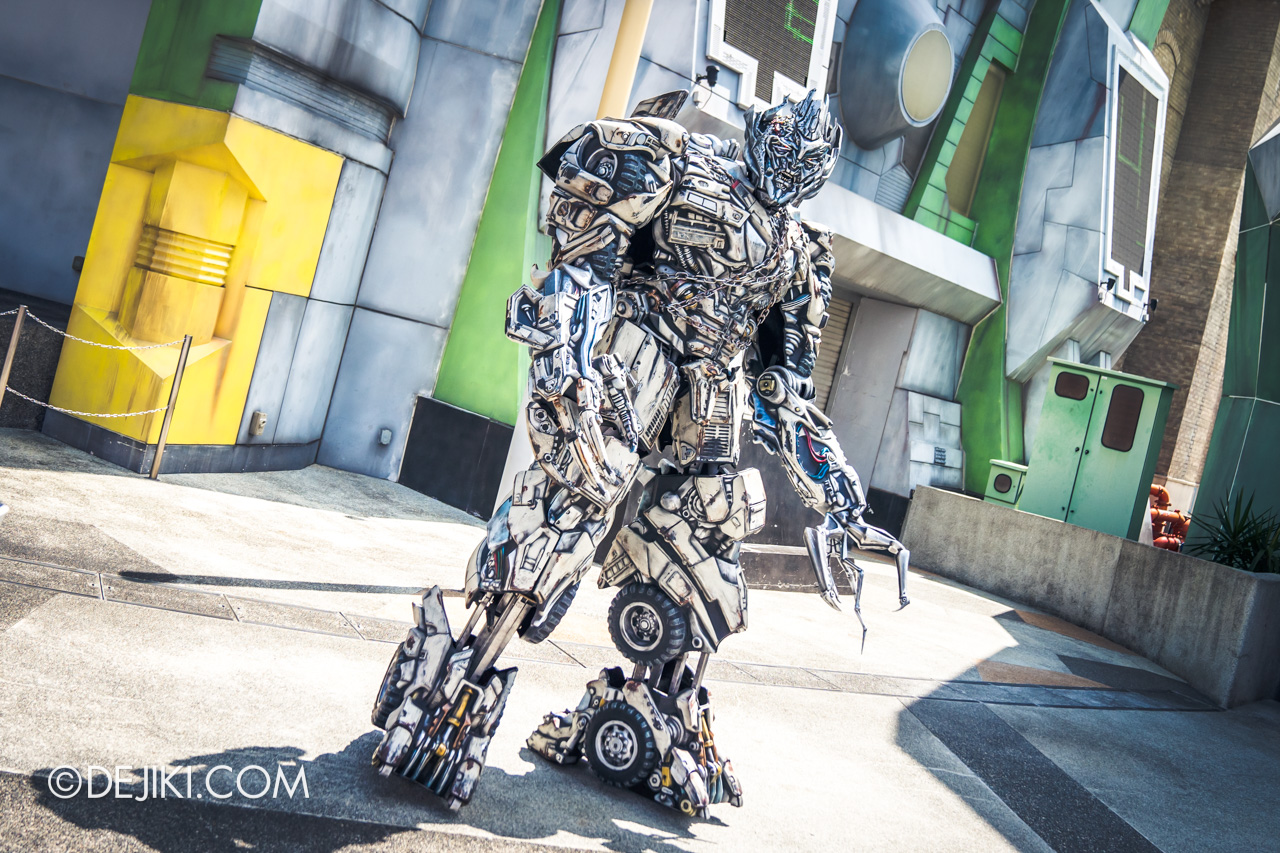 A Universal Summer is a smaller event that highlights the park's existing attractions, with some new seasonal food options around the park, plus several updated meet and greet experiences. If you enjoy taking photos with the park's characters, you'll LOVE this event.
This summer marks the debut of the Talking Megatron at Sci-Fi City. This iconic Decepticon will be here from 5 July to 18 August, and will rotate its appearance with the other Transformers characters (also talking) throughout the day.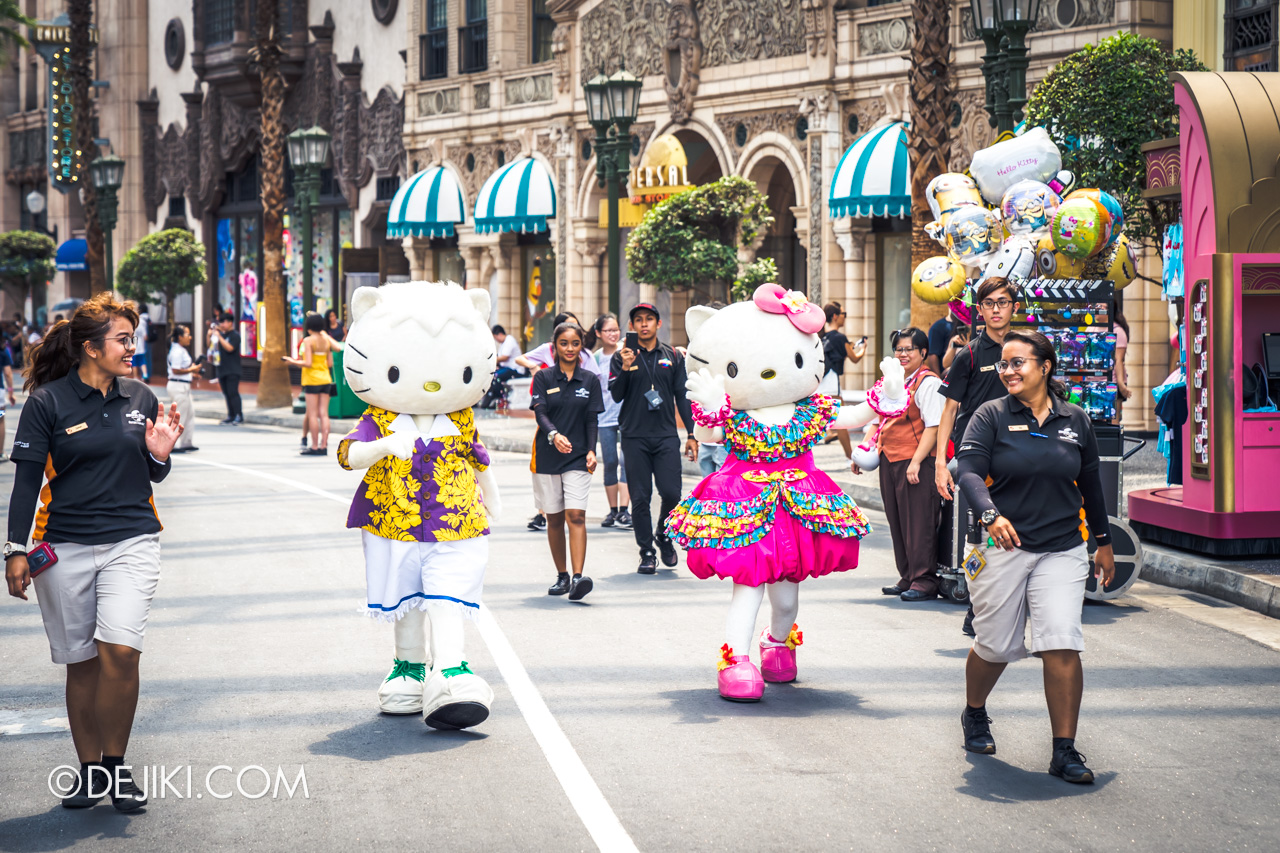 Hello Kitty and Dear Daniel will also be around for regular meet and greet sessions. They have a new greeting spot outside Hollywood China Arcade.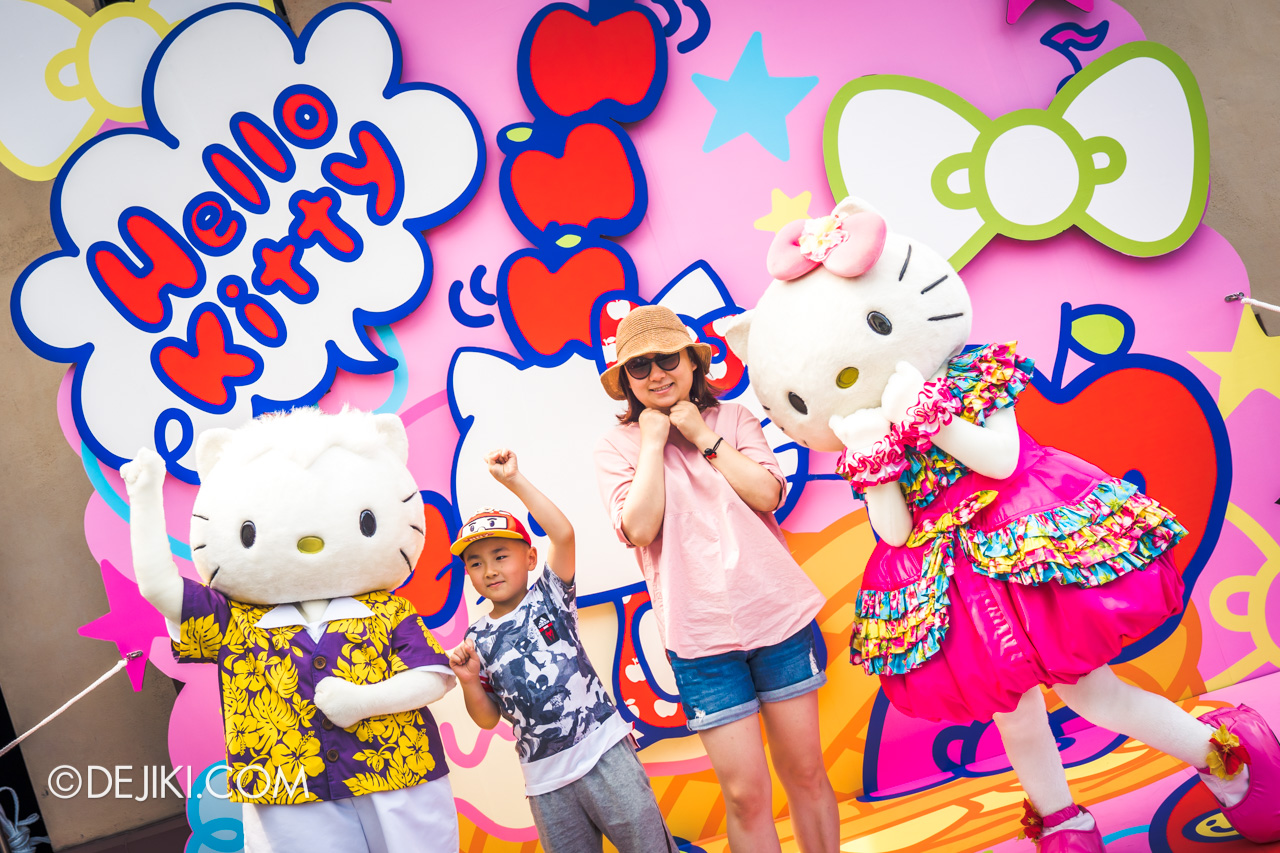 Also, the park's popular Minions and other friends will be sporting Hawaii-themed outfits.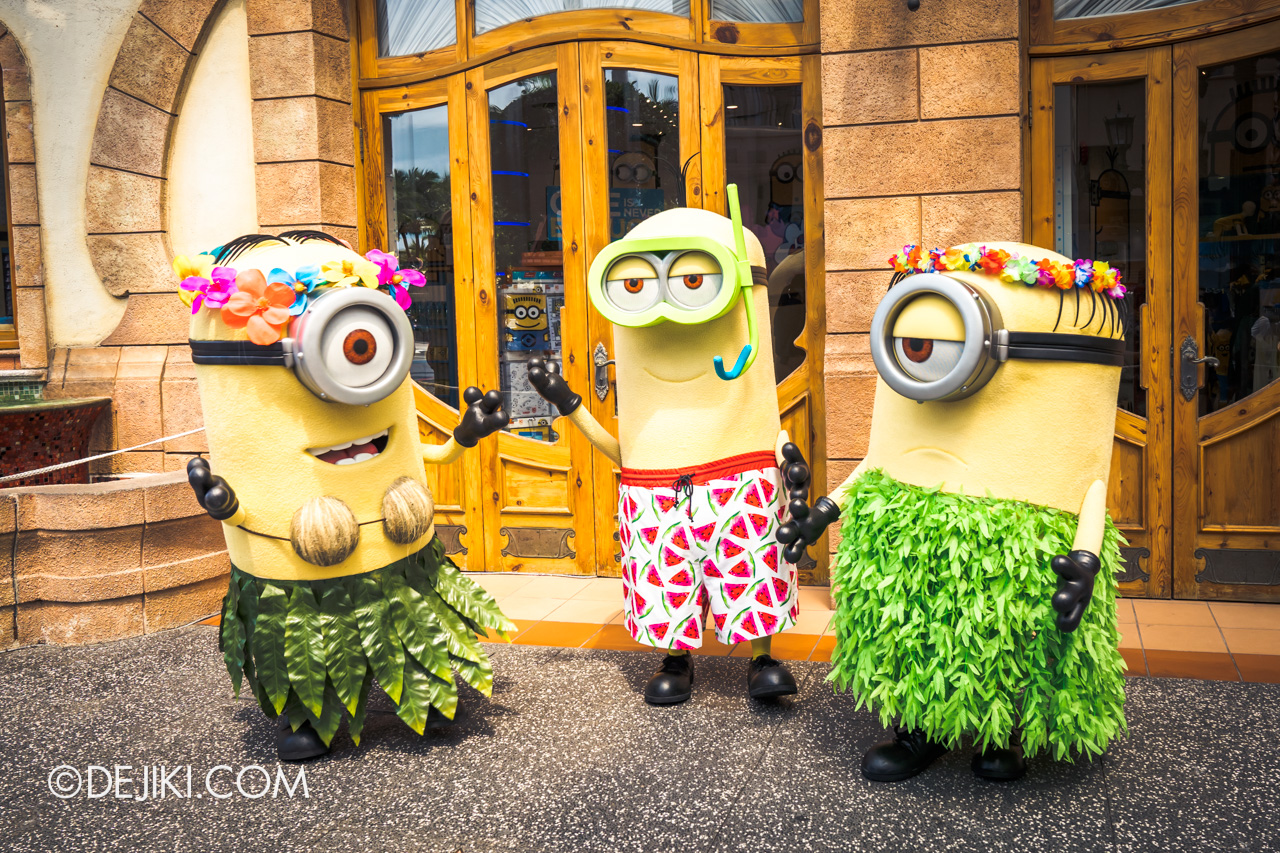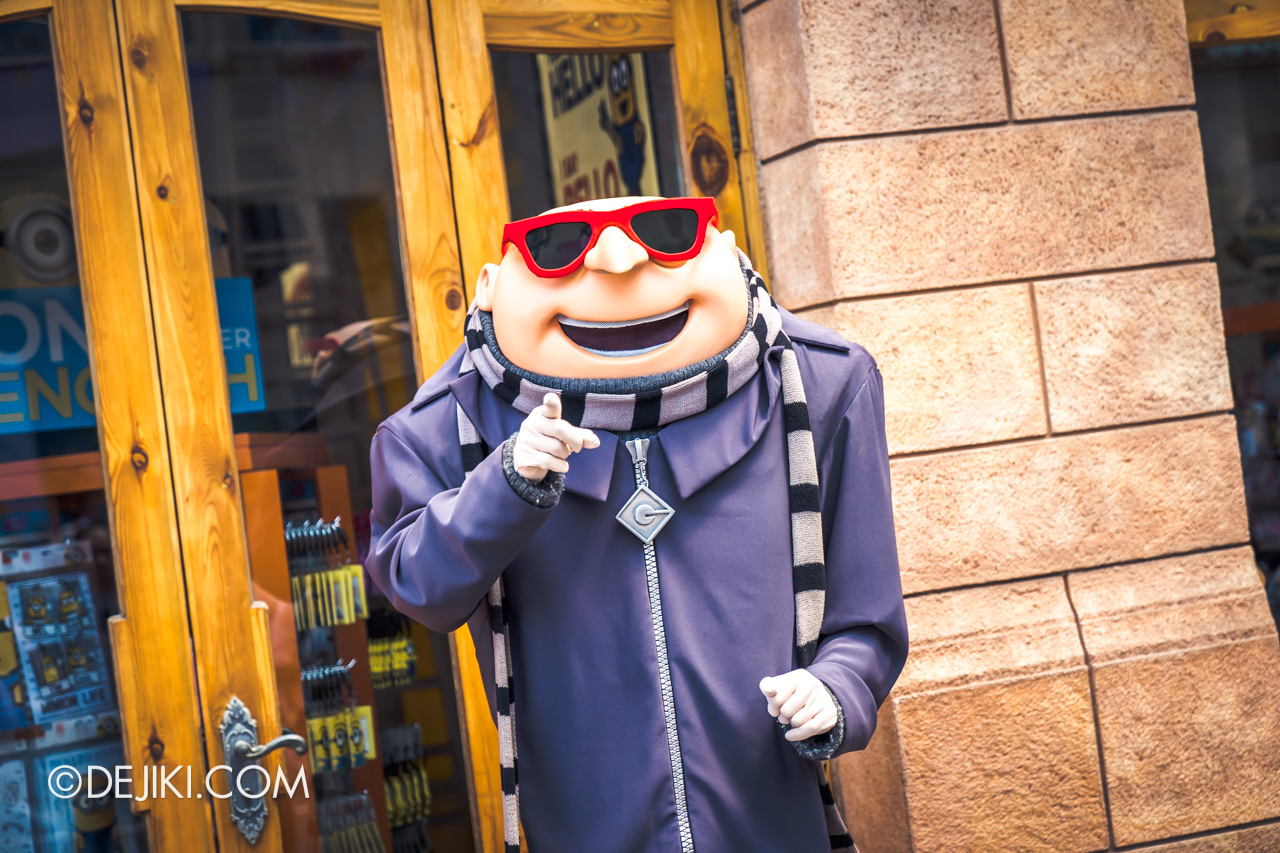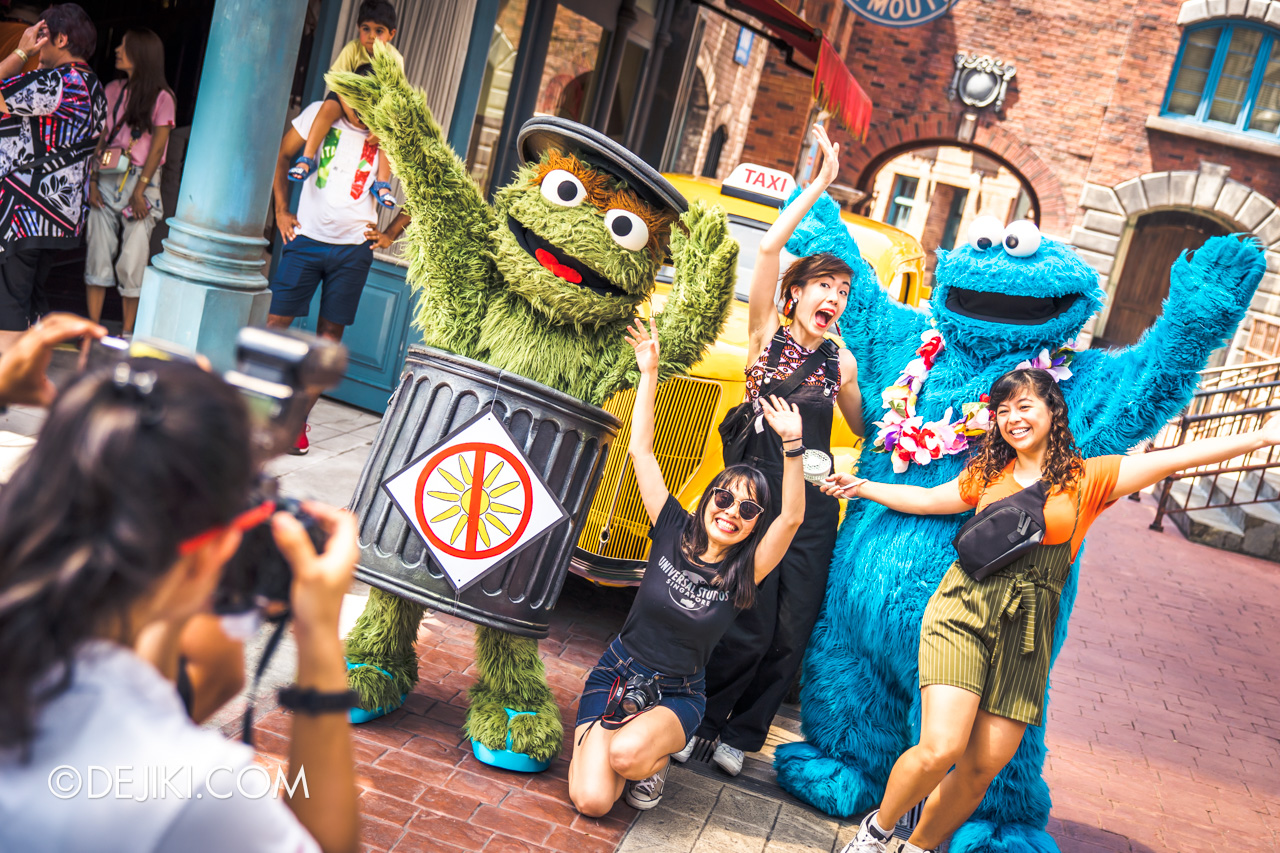 More characters around the park will also be dressed in their summer best, except the people of Ancient Egypt who are in beach bod mode all year round. Come take photos with everybody before the USS Summer 2019 Fashion season ends!
---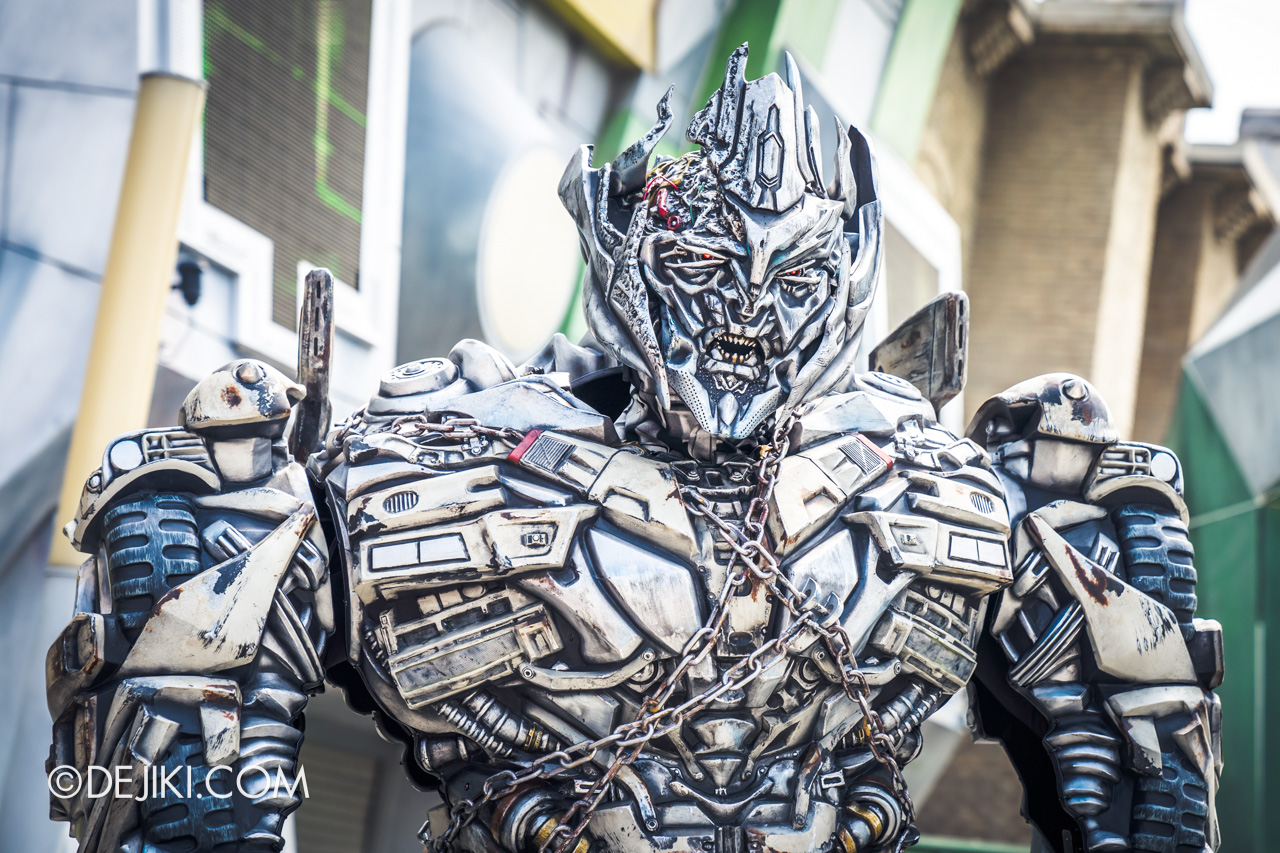 That's all for this park update! Who are you most excited to meet at this event?
---
Get your tickets at Universal Studios Singapore park entrance or via Klook online
(Purchases made via Klook will help support Dejiki.com at no extra cost to you)
Subscribe to Dejiki.com or Like my Facebook page for notifications of updates.
---