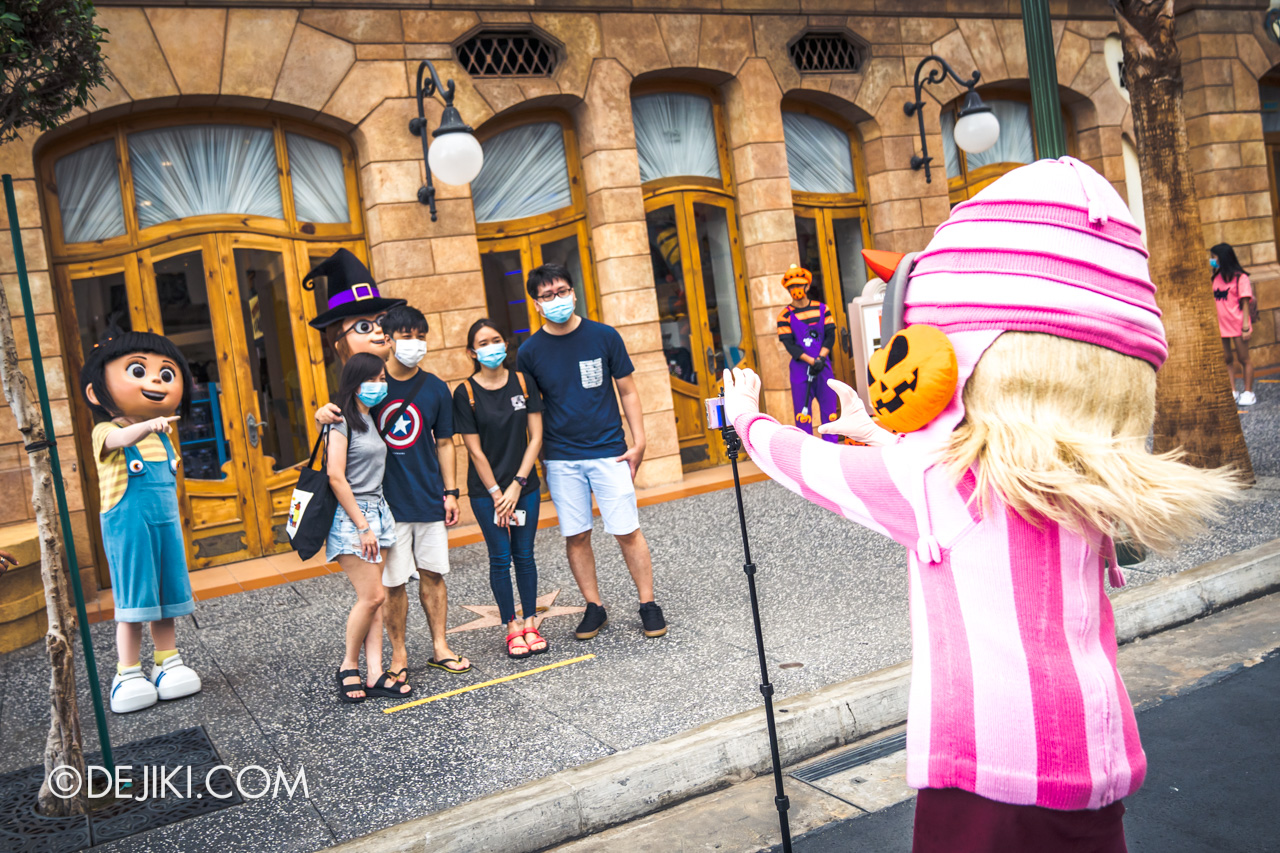 Enjoy daytime spooky fun at Universal Studios Singapore's Halloween Fun for Everyone seasonal event this year. Read all about it in this park update.
Halloween Fun for Everyone 2020 at Universal Studios Singapore
On 9 Sept 2020, Universal Studios Singapore announced that Halloween Horror Nights 10 (HHN10) is cancelled. However, the Halloween Fun for Everyone event that started in 2019 was announced to return from 17 Sept with appropriate adjustments given the current situation. All park shows, seasonal or not, are still not available.
Universal Studios Singapore's daytime Halloween programme now comprises Minion Monsters Tricky Treats and the new Trail of Treats – park-wide Meet and Greet experiences with candy giveaway as a companion activity.
Also, for the first time ever, guests will be allowed to dress up in costumes during their visit to the park, so long as it complies with the park's guidelines.
Minion Monsters Tricky Treats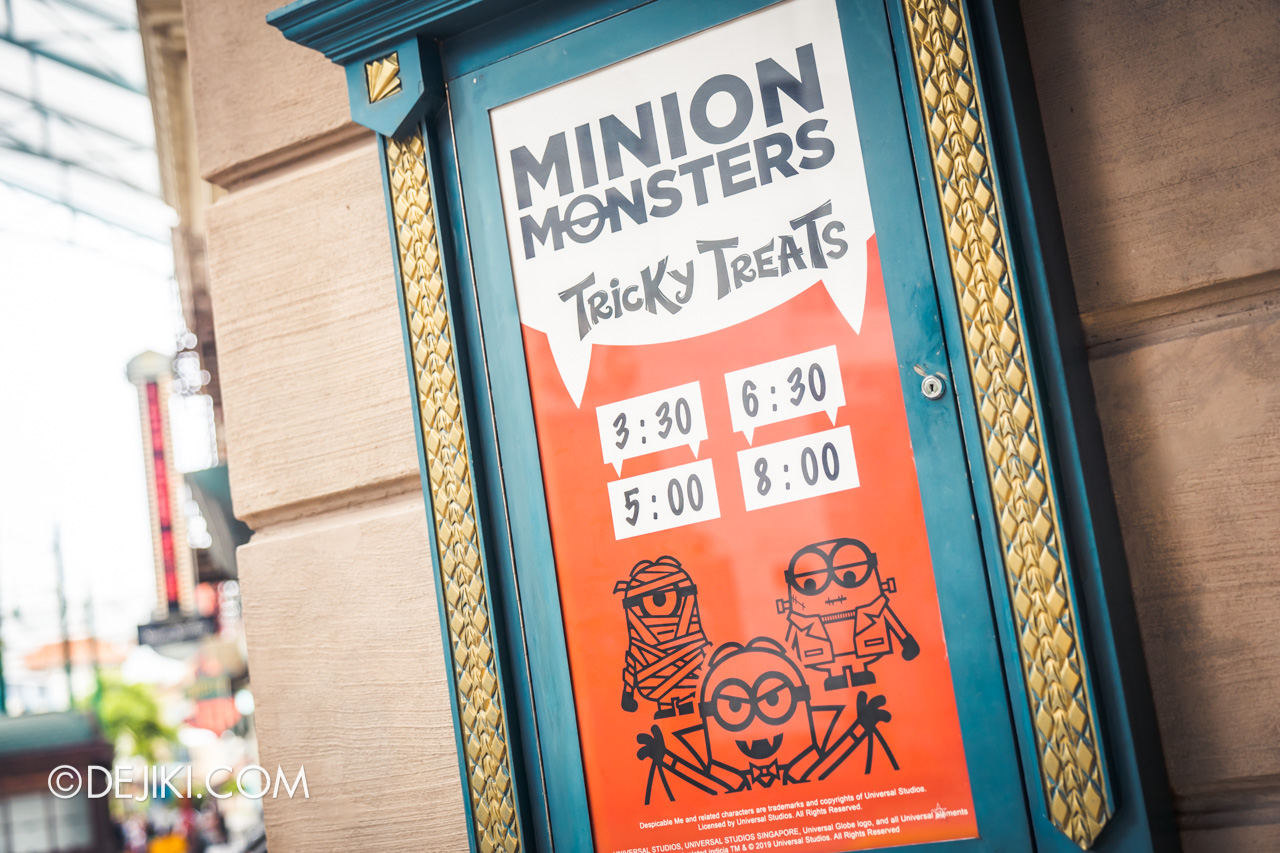 Minion Monsters Tricky Treats from 2019, starring the Minion Monsters, has changed from an outdoor show and mad grabbing frenzy to a structured Meet and Greet experience.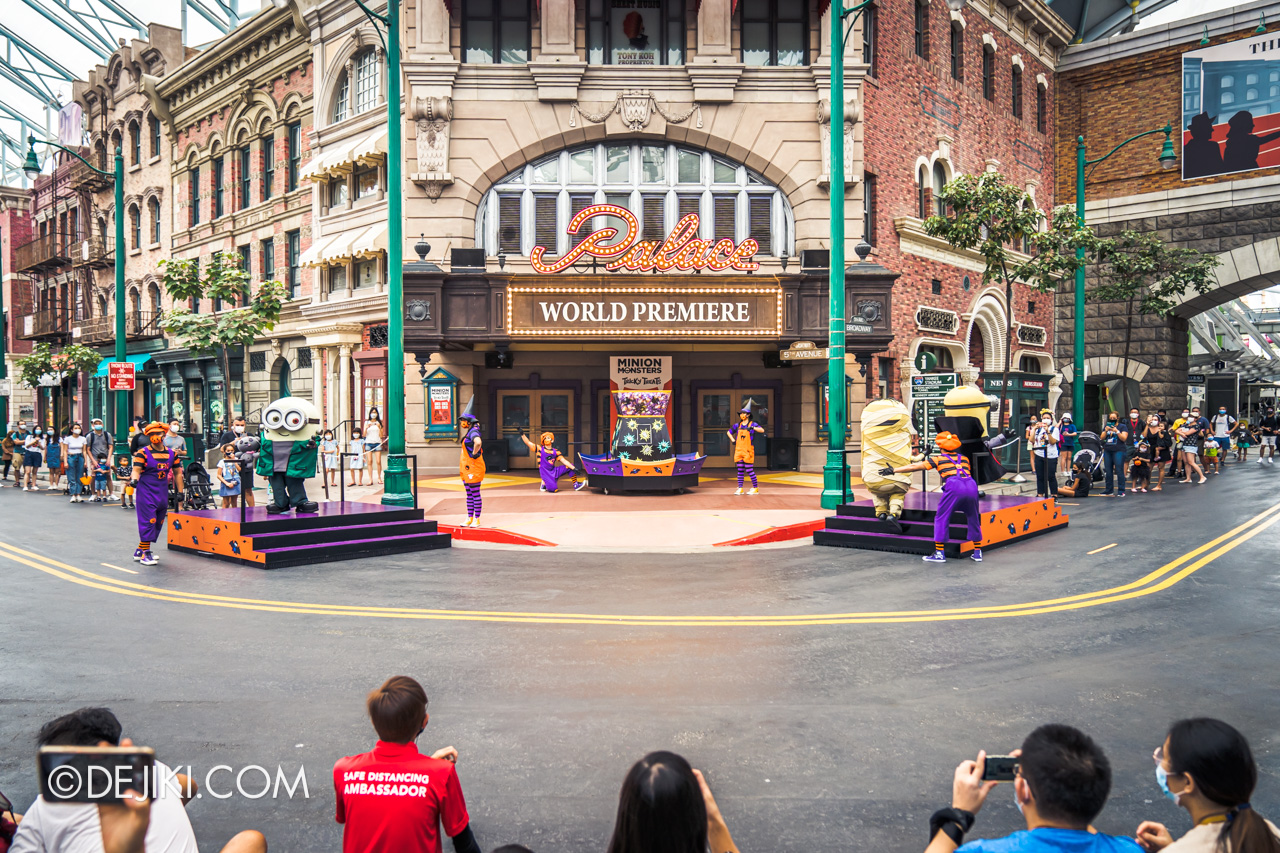 The venue has also shifted to New York. Three Minion Monsters have returned: FrankenBob, Mummy Stuart and Dracula Kevin.
They appear on two separate photo platforms flanking the Palace Theater facade, and the park-wide rule of no-touch, selfie-only photo taking still applies.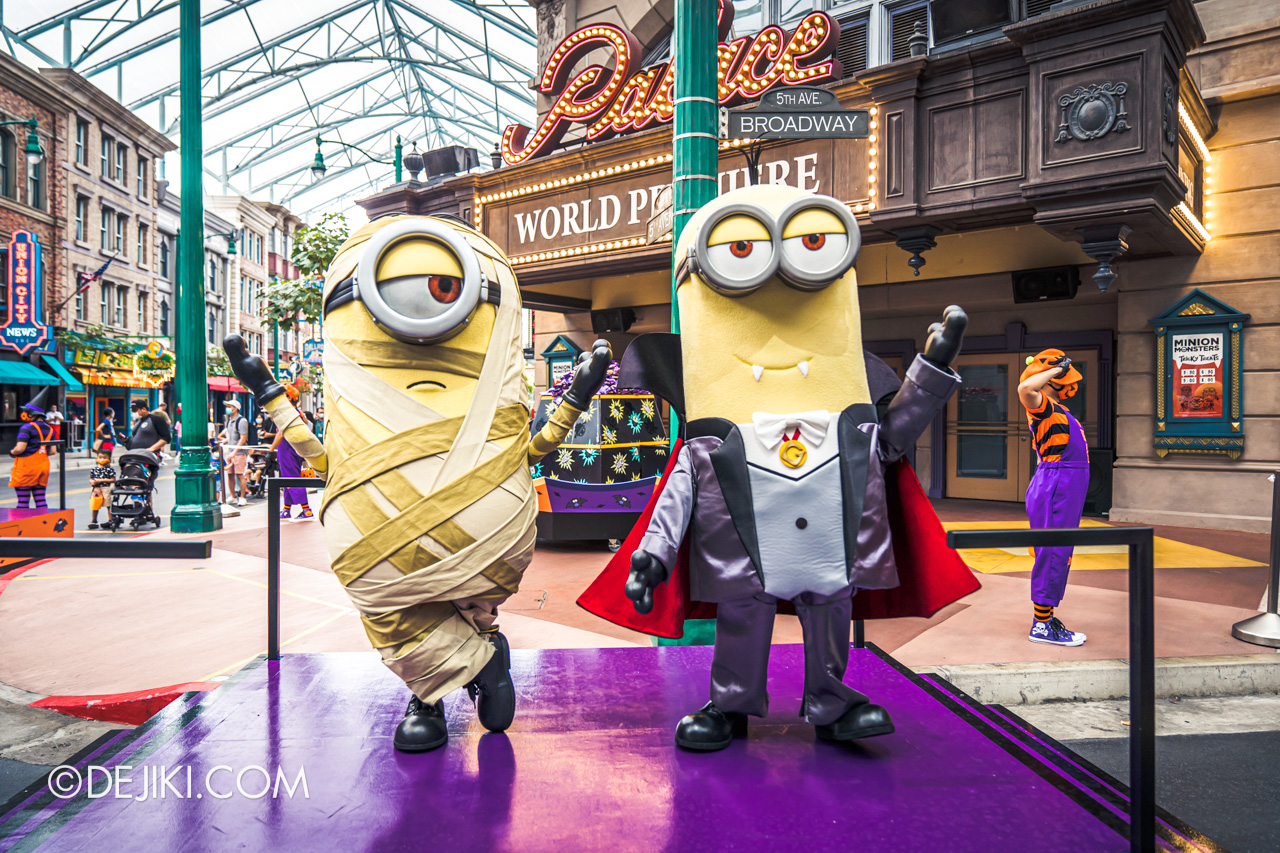 Park crew members dressed as 'Candy Ambassadors', will hand out packed treats to guests using claw grabbers. This is also done around the park.
With safe distancing in place, the queues often extend out of New York zone.
Trail of Treats – Halloween-themed Meet and Greet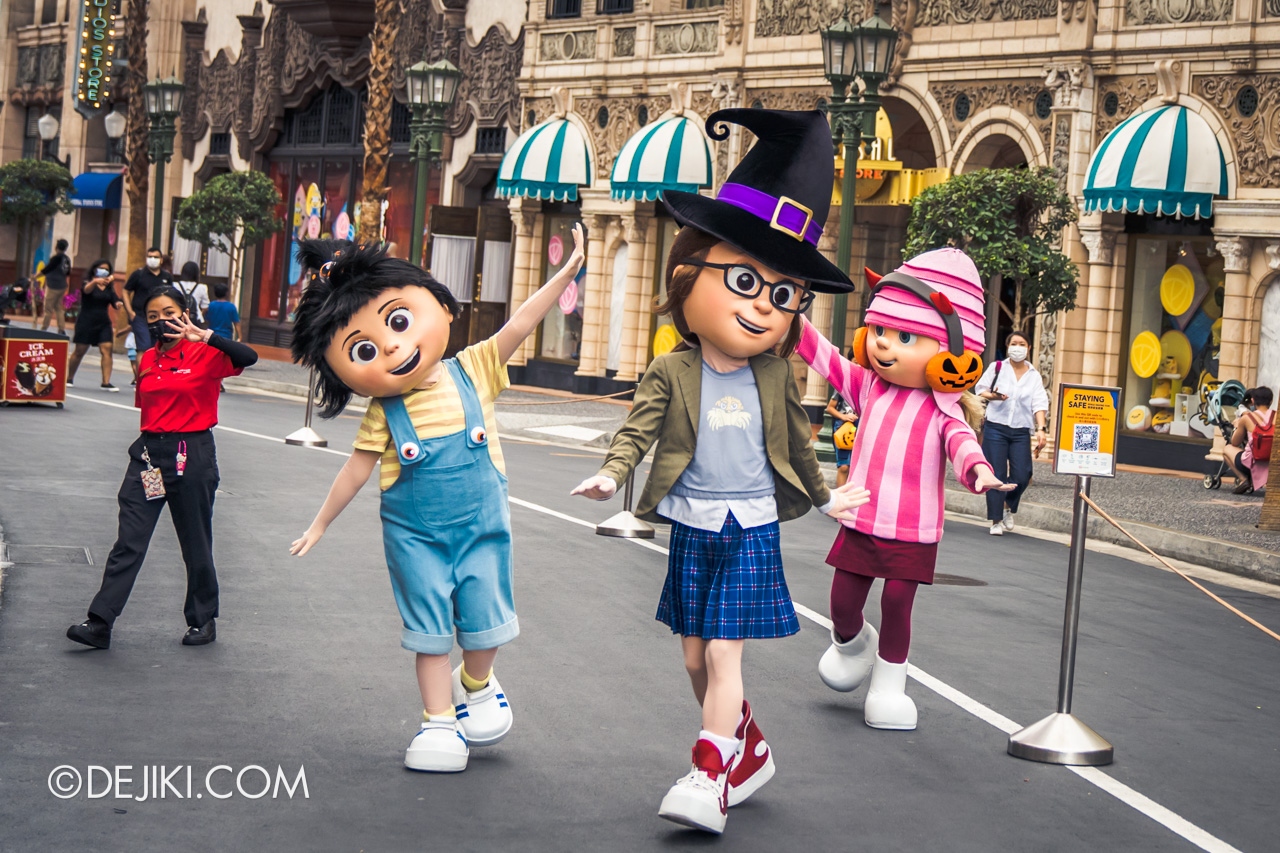 Guests can meet characters all around the park's themed zones, with many appearing with new Halloween outfits. To help you take better shots, you might want to bring a tripod for your smartphone or camera.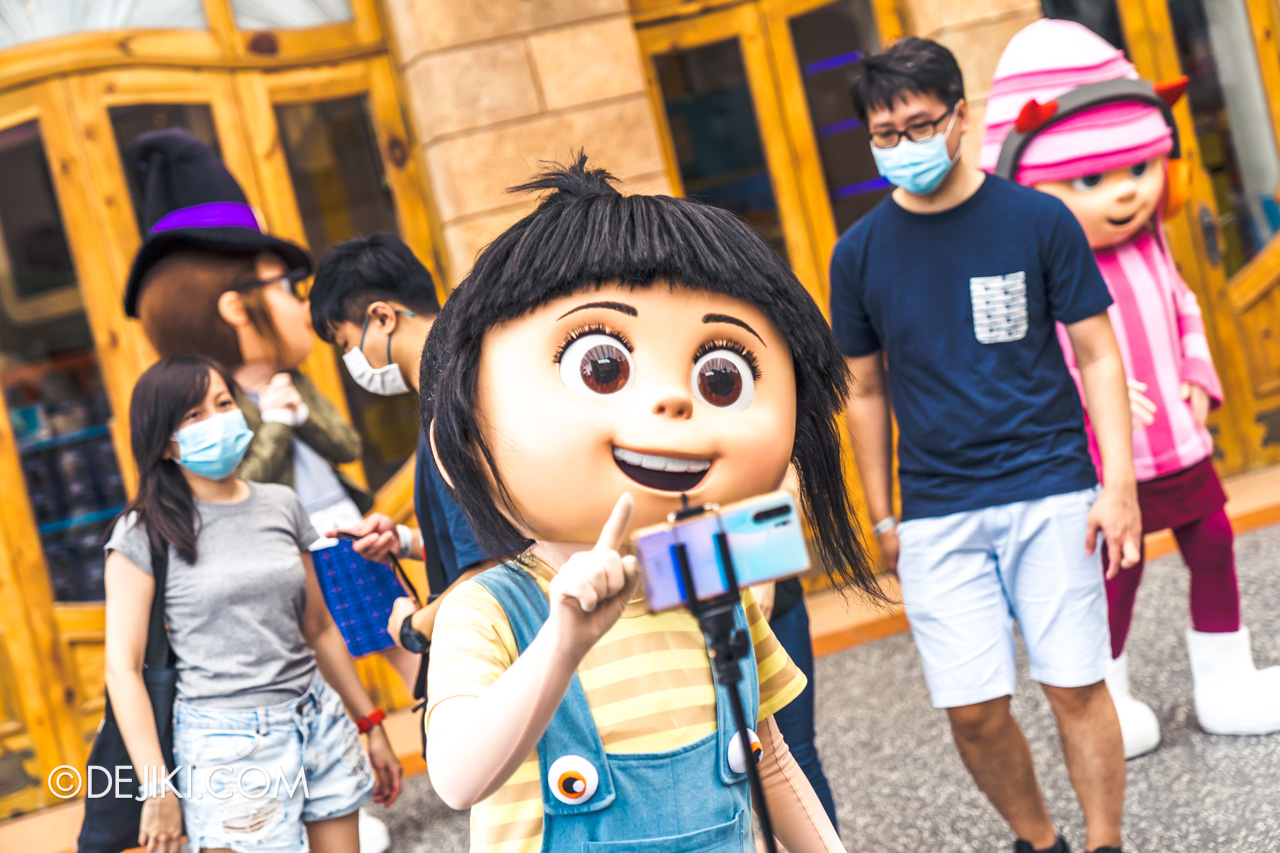 The three girls from Despicable Me – Agnes, Edith and Margo – are one of the most popular Meet and Greet experiences.
You can find the girls, as well as Gru and Lucy, at Hollywood.
Classic Universal Monsters such as Dracula, Bride of Frankenstein, and Frankenstein's Monster, also made their return at New York.
As part of Trail of Treats, free treats will also be handed out to guests at these Meet and Greet spots.
Sesame Street friends will also appear at New York.
Over at Madagascar, you can catch King Julien, Alex and Gloria sporting new Halloween-themed outfits. Puss in Boots and Kitty Softpaws also have new costumes at their Meet and Greet venue (Milk Bar) at Far Far Away.
Ancient Egypt holds a surprise – the 'Scarab Princess' and 'Mummies of Egypt' from the park's parade return as a Meet and Greet experience.
USS Passholders: Entry with Face Recognition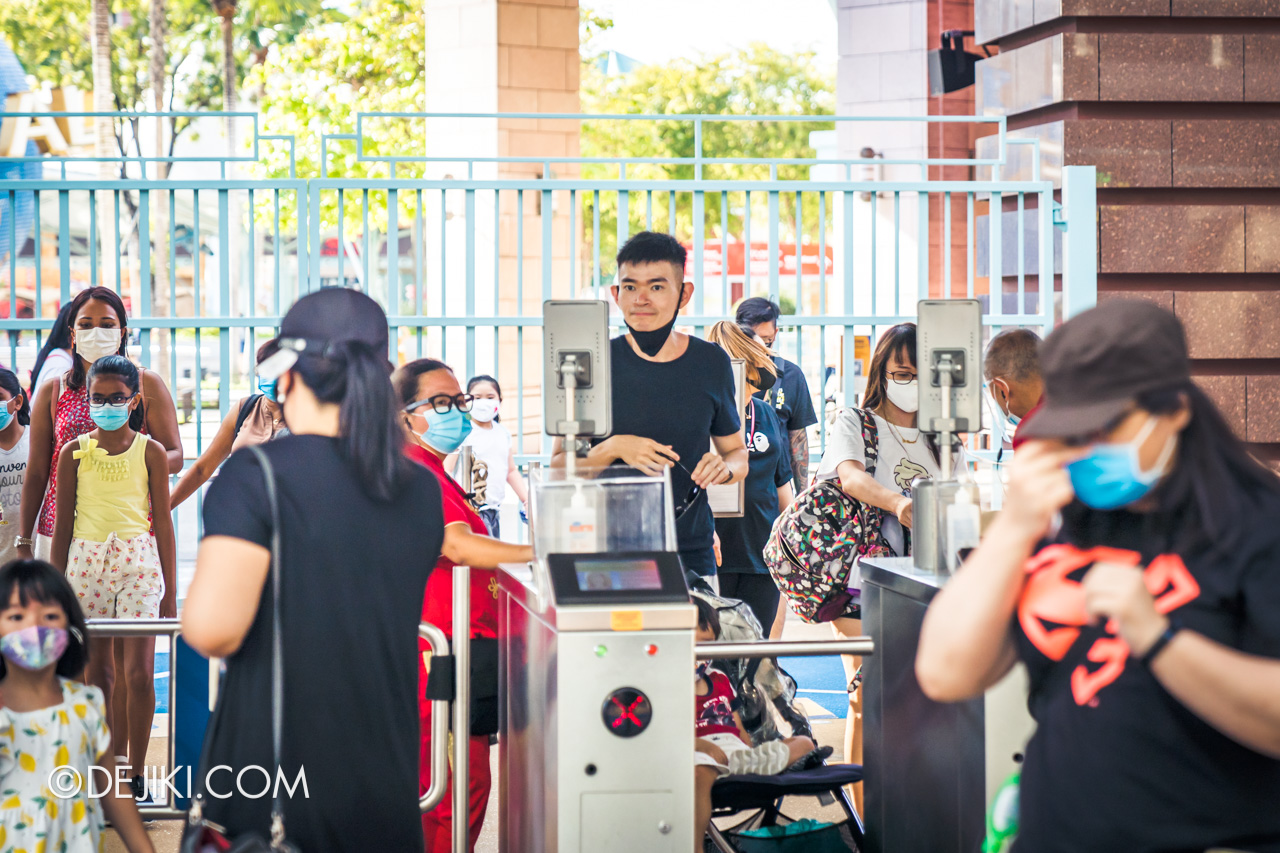 Facial recognition-based entry for passholders was reinstated on 30 July 2020, and soon it was implemented for all guests. This facilitates contactless admission, with just a quick mask removal needed for entry. Passholders are still recommended to bring along their passes. Overall it was a smooth process and I was impressed at the speed of the scanner.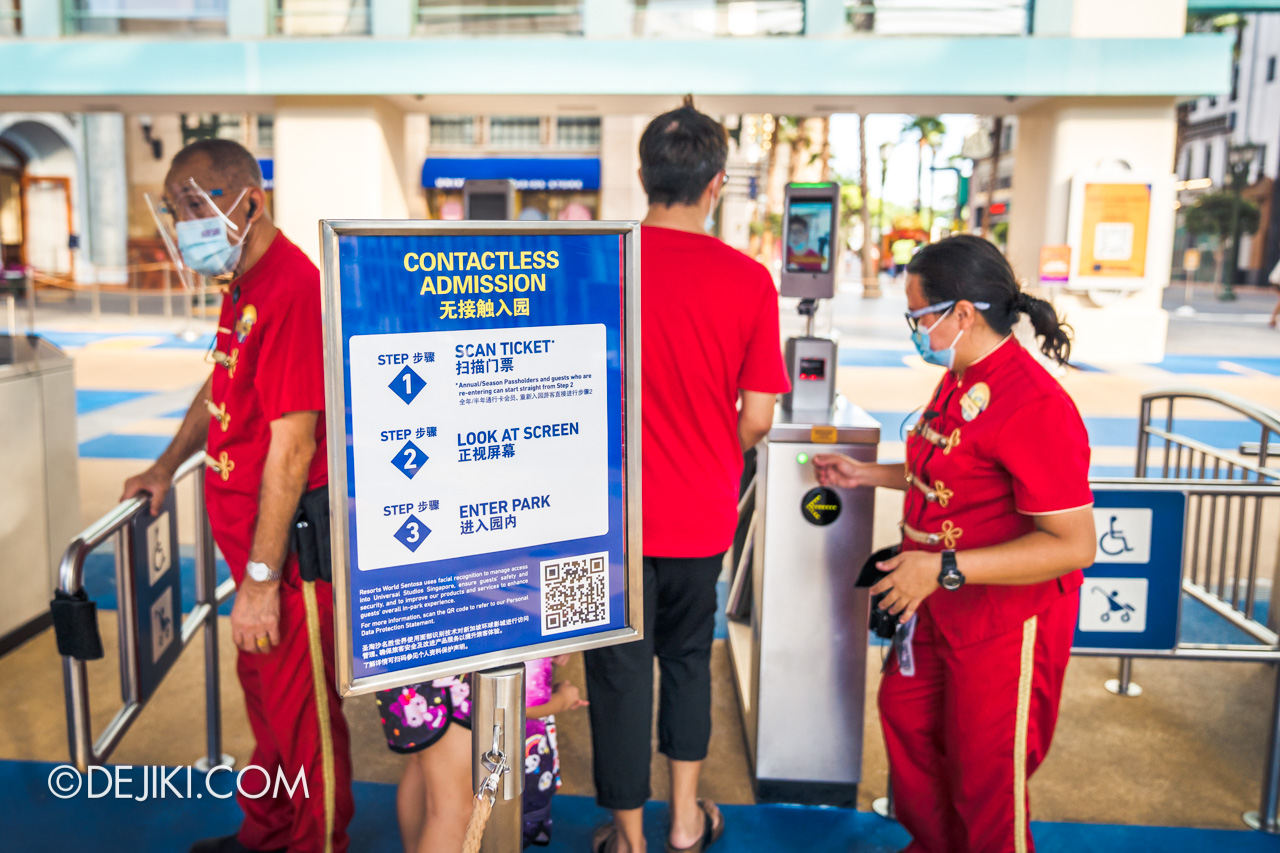 For other park guests, their facial data will be captured at entry (after scanning park tickets). This data will be used for same-day re-entry to the park.
USS Passholders: Reservations System update
Reservations are still required for passholders planning to visit the park. On 18 Sep, the park added 'from 17:00' timeslot option at their Reservation System for Park Entry website. This offers guests to select the later entry time if the 'from 14:00' slot is no longer available.
Annual and Season passes are still not available for purchase or renewal.
Merchandise sale at Soundstage 28
Soundstage 28, the home of flagship Halloween Horror Nights haunted houses including Curse of the Naga (2019) and Killuminati (2018), is now being used for a 'Great Singapore Sale' at the park. Now you can shop for holiday gifts (in eerie silence) and reap great savings on some park-exclusive items.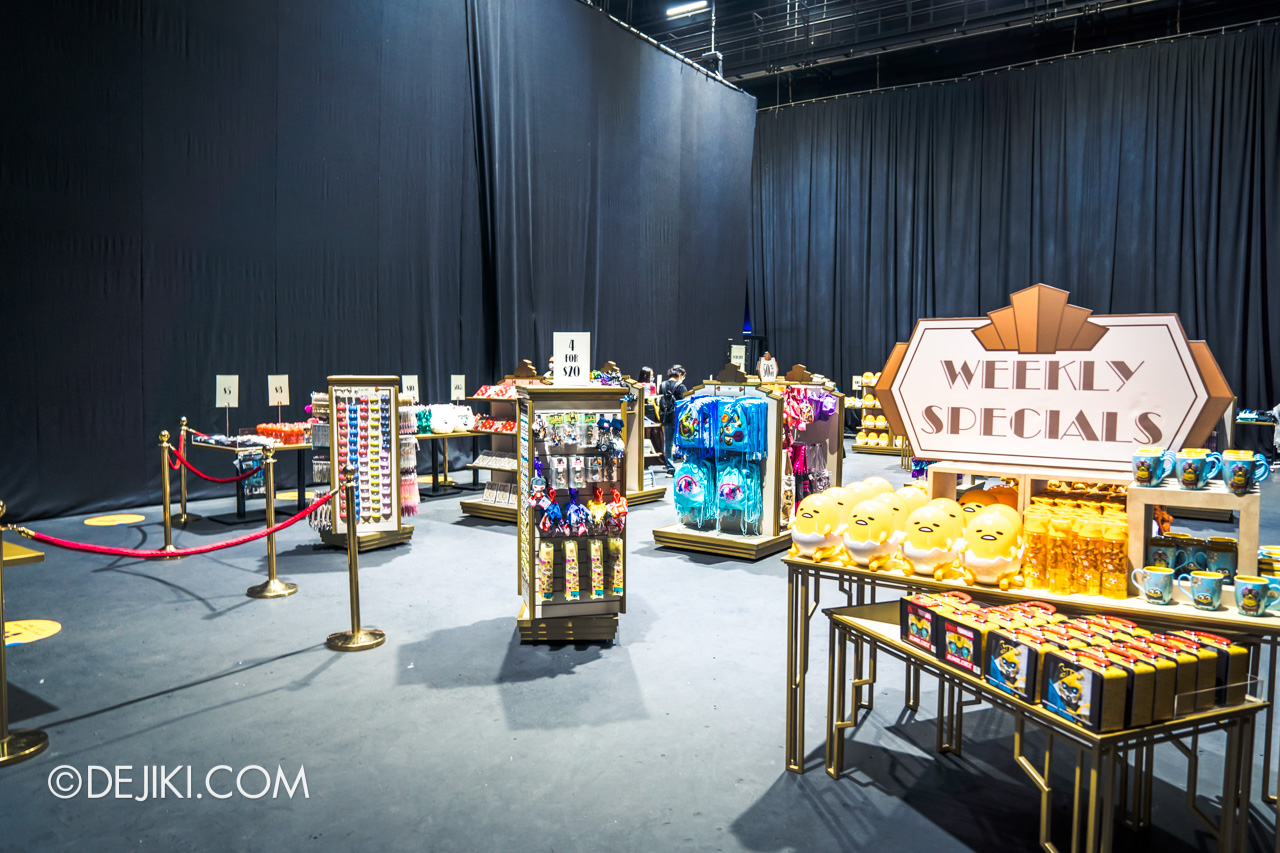 Other noteworthy park changes
A seasonal menu of 'Devil-icious Food' is now available at Mel's Drive-In, Loui's NY Pizza Parlor, and Goldilocks.
Carnival games have returned at Sci-Fi City. The setup looks a bit more elaborate and is closely themed to Sci-Fi City, so these stalls might be here for the long haul.
Some Halloween-themed items are available at Universal Studios Store (Hollywood), including last year's HHN9 MASTER OF SURVIVAL tee.
Carter's Curiosities is temporarily closed, but the central space remained as the exit for Revenge of the Mummy. These shops are also closed: Jurassic Outfitters, Penguins Mercantile, The Brown Derby, and Silver Screen Store.
The entrance plaza had a face-lift recently. The northern side (adjacent to Hershey's Chocolate World Singapore) has its merch booths replaced with self-help ticketing kiosks.
That's all for this park update!
Subscribe to Dejiki.com or Like my Facebook page for notifications of updates.
---