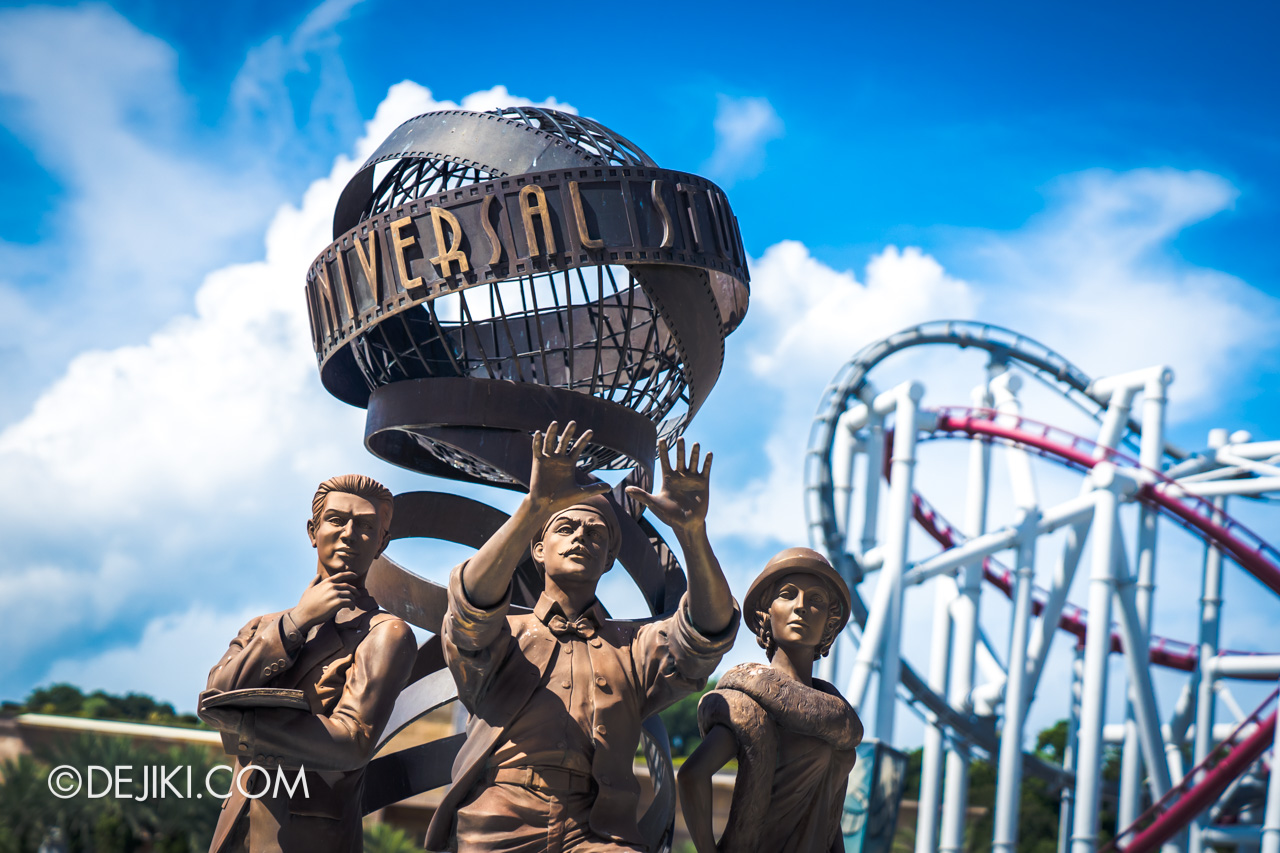 What's happening at Universal Studios Singapore these days? Also, find out about the park's expansion plans in this update!
Universal Studios Singapore Expansion
NEW! February 2022 Update:
After delays caused by the pandemic, there has been some updates to the RWS expansion plans: Madagascar zone to finally close in March 2022, area to be redeveloped into 'Minion Land'. Read more here.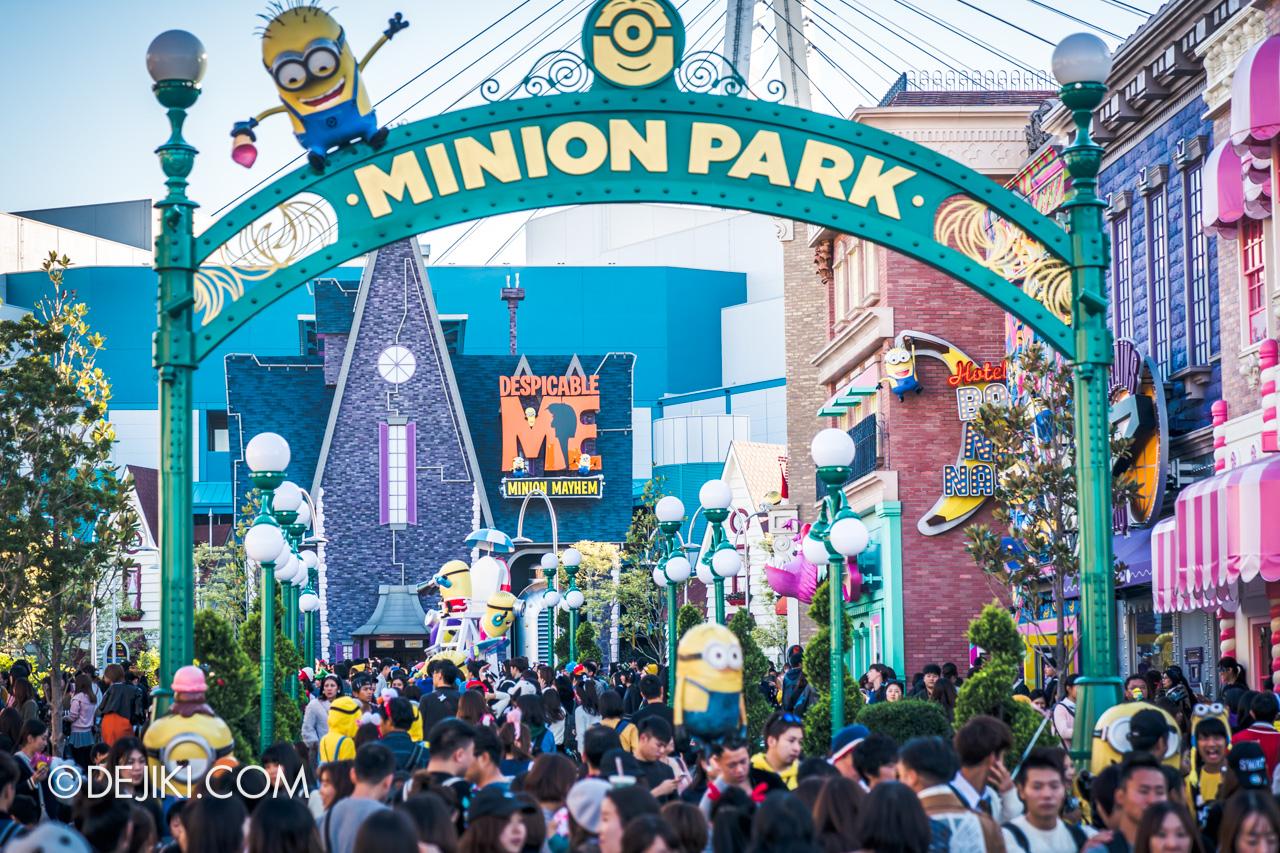 Minion Park in Japan
Last month, RWS announced its plans to expand USS with two new themed zones, Minion Park and Super Nintendo World. The park will build these new zones by replacing Madagascar, and possibly carve out space from the RWS Waterfront area which will also be completely overhauled.
From what I heard – and this may or may be final – Minion Park will be built near the Far Far Away zone. As for Super Nintendo World, the plan is to take over the show building of Madagascar: A Crate Adventure and the space beside it that is currently occupied by facilities outside of Universal Studios Singapore.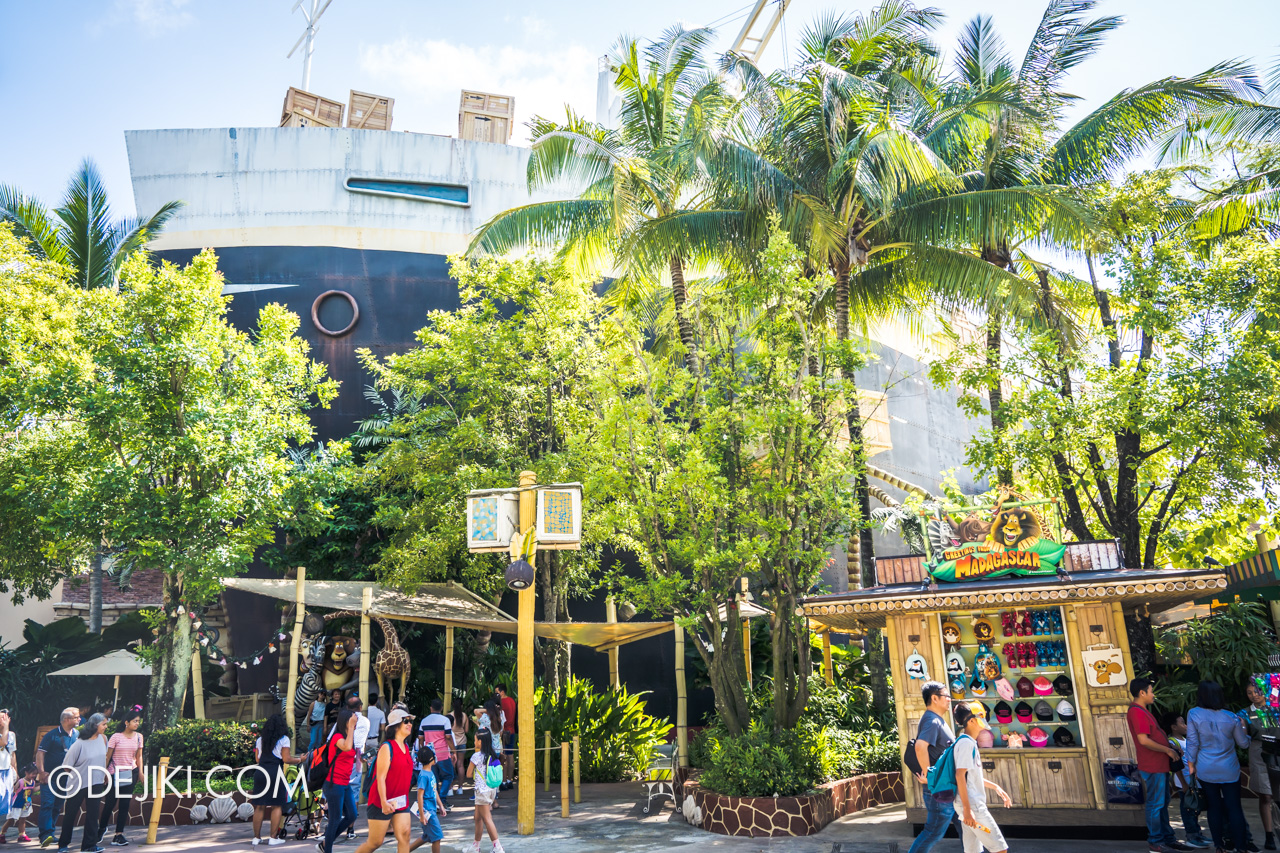 Somewhere around the current Madagascar Ship will be the entrance to Super Nintendo World.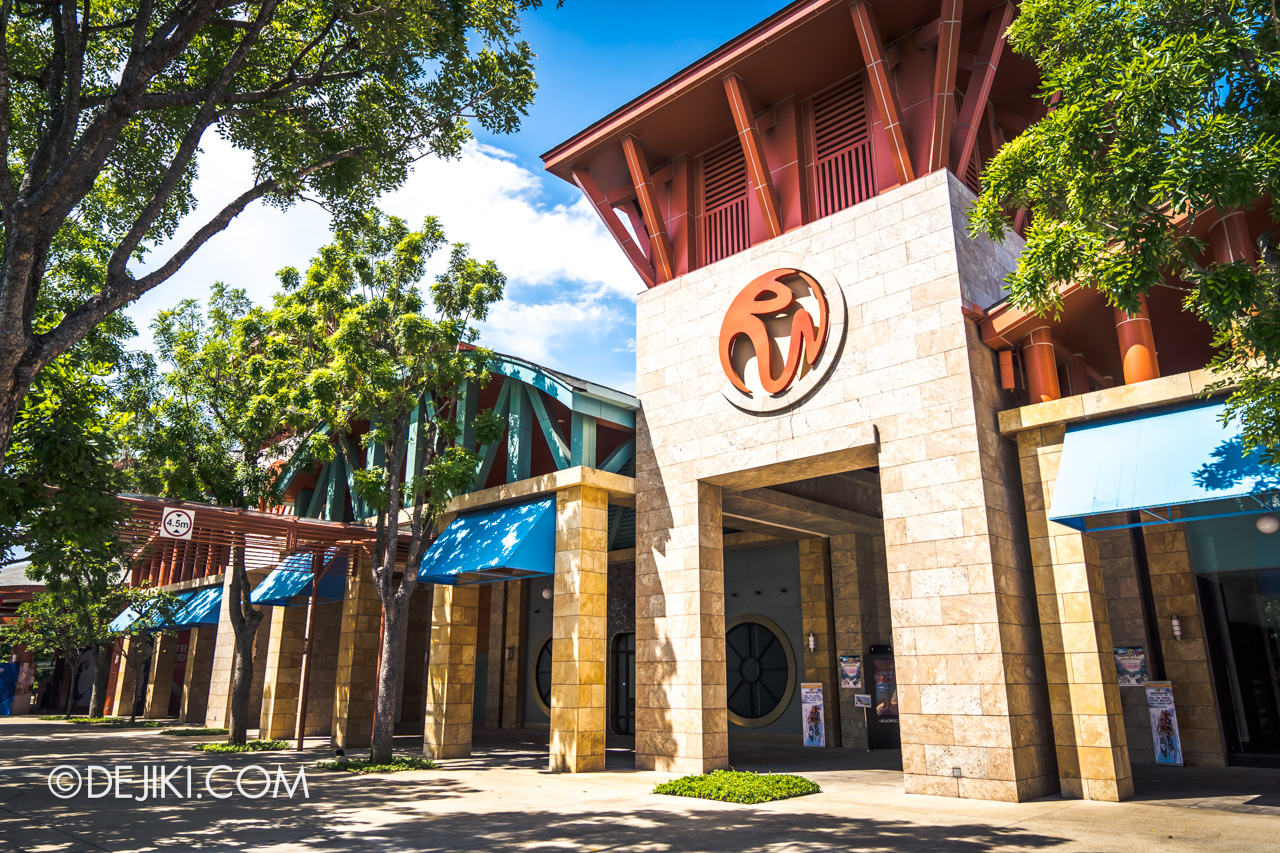 The RWS Waterfront area adjacent to USS will be redeveloped, and the freed up space could be used for an attraction in Super Nintendo World.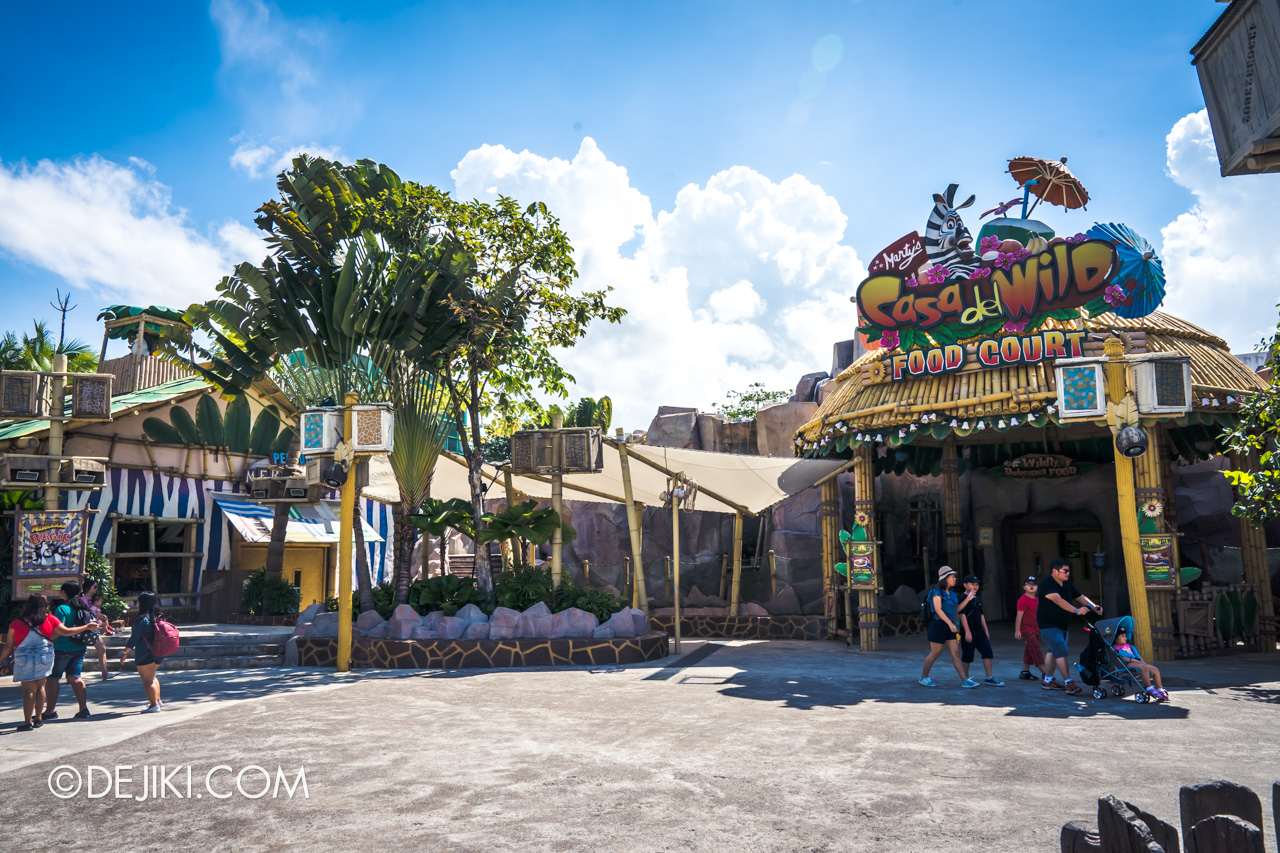 The rest of Madagascar will become Minion Park, with parts of the Despicable Me: Minion Mayhem attraction possibly built somewhere around here.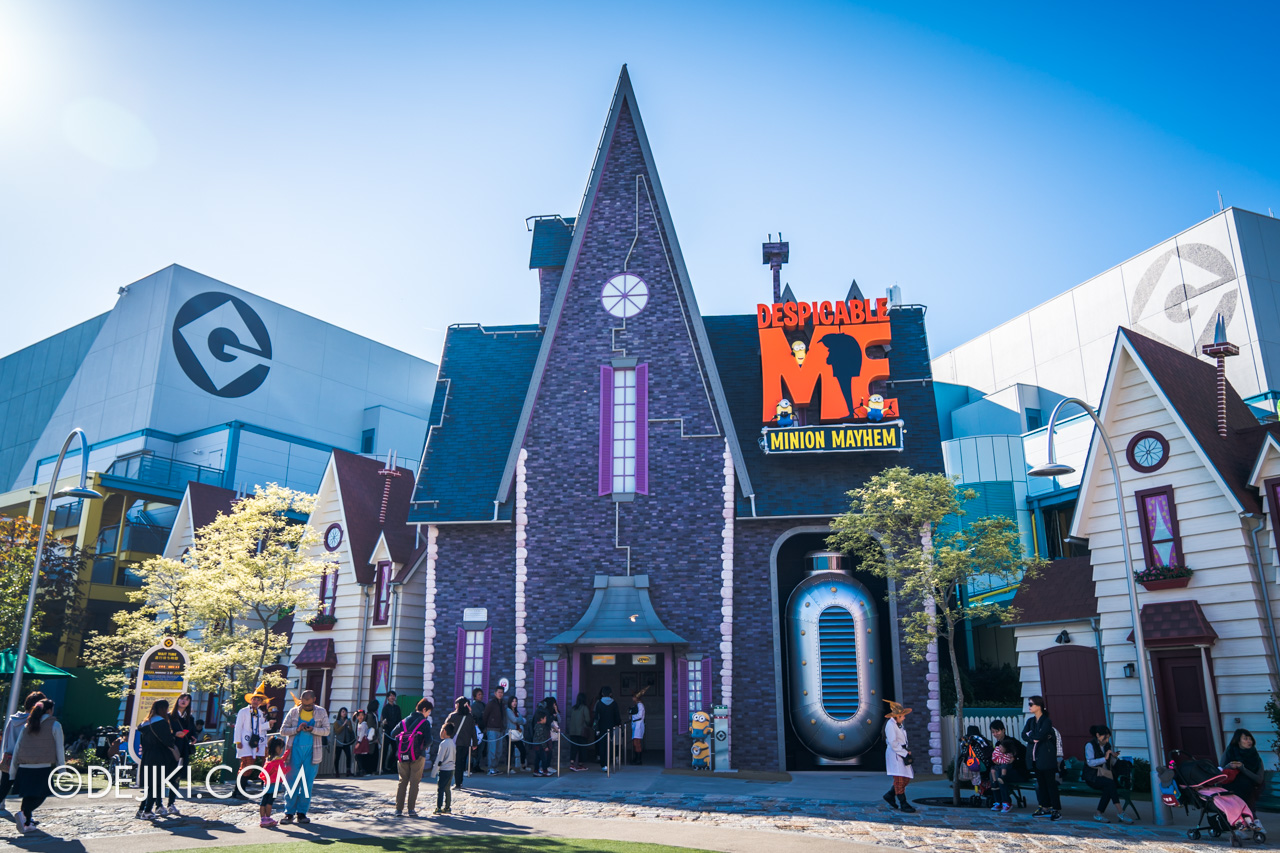 Despicable Me: Minion Mayhem in Japan
Minion Park's main ride is Despicable Me: Minion Mayhem, a motion simulation theatre. The ride will "transform" guests into minions and then let them go through "minion training". Unlike Shrek 4D theatre's theatre seating plan, the ride will load guests in smaller ride vehicles, and there are several of these ride vehicles within a theatre. This family-friendly ride is unlikely to use 3D glasses as that feature was phased out in the other Universal Parks. I'm not sure if Singapore will build the OMNIMAX setup used at Universal Studios Japan (that park reused elements from their previous Back to the Future: The Ride). I hope they're building the upgraded Hollywood version in Singapore, but it seems likely that we'd get a scaled-down single-theatre (similar to Florida's) version of the ride.
Immersive shops, carnival games and unusually exciting building facades will form a big draw in this zone. Here are some photos from Japan's Minion Park which I will write about in a new article someday.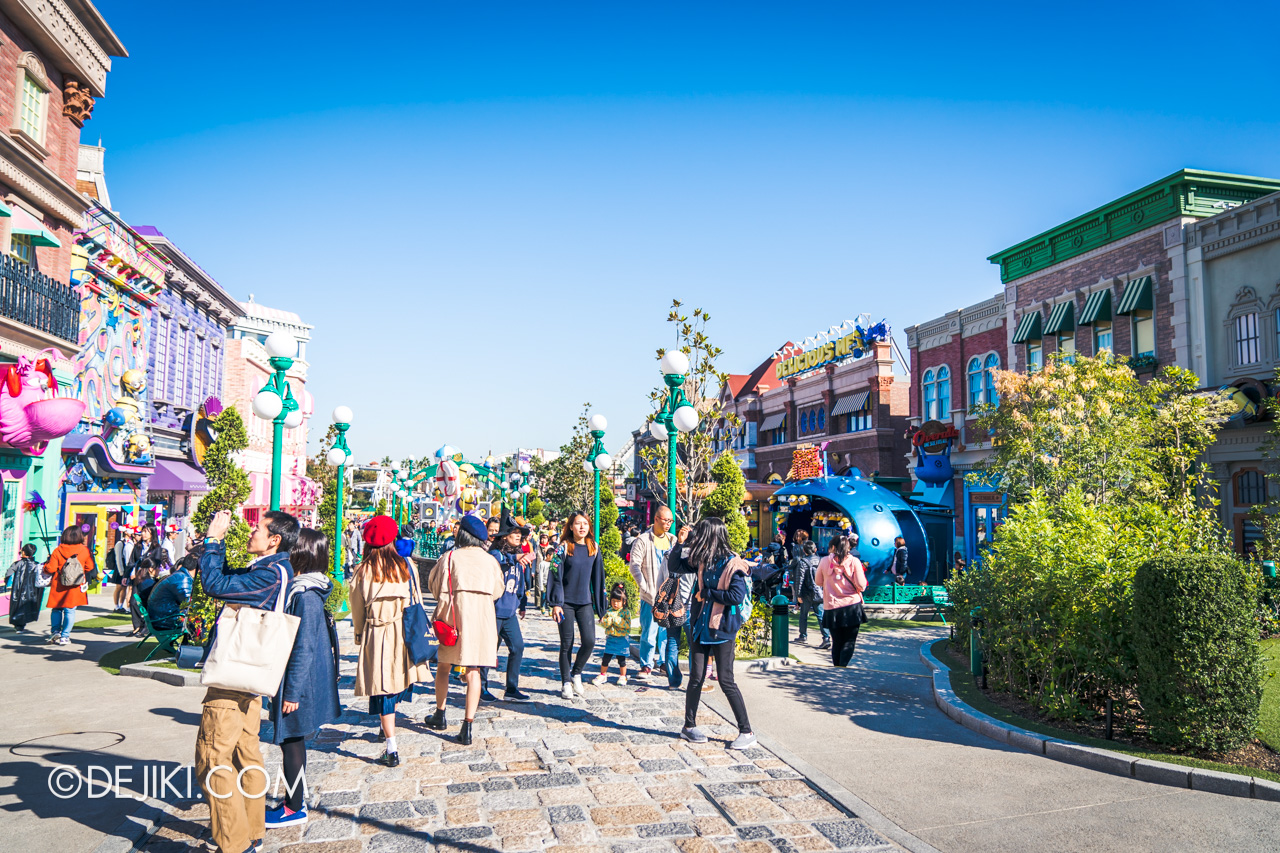 For a tiny park like USS, any new attraction is worth celebrating. The park did open with a solid lineup of attractions, although it has not really kept up with the other major international parks. Super Nintendo World is the real update, and hopefully that includes the Mario Kart attraction. Finally, the best news of all – Madagascar and its troubled boat ride are leaving for good.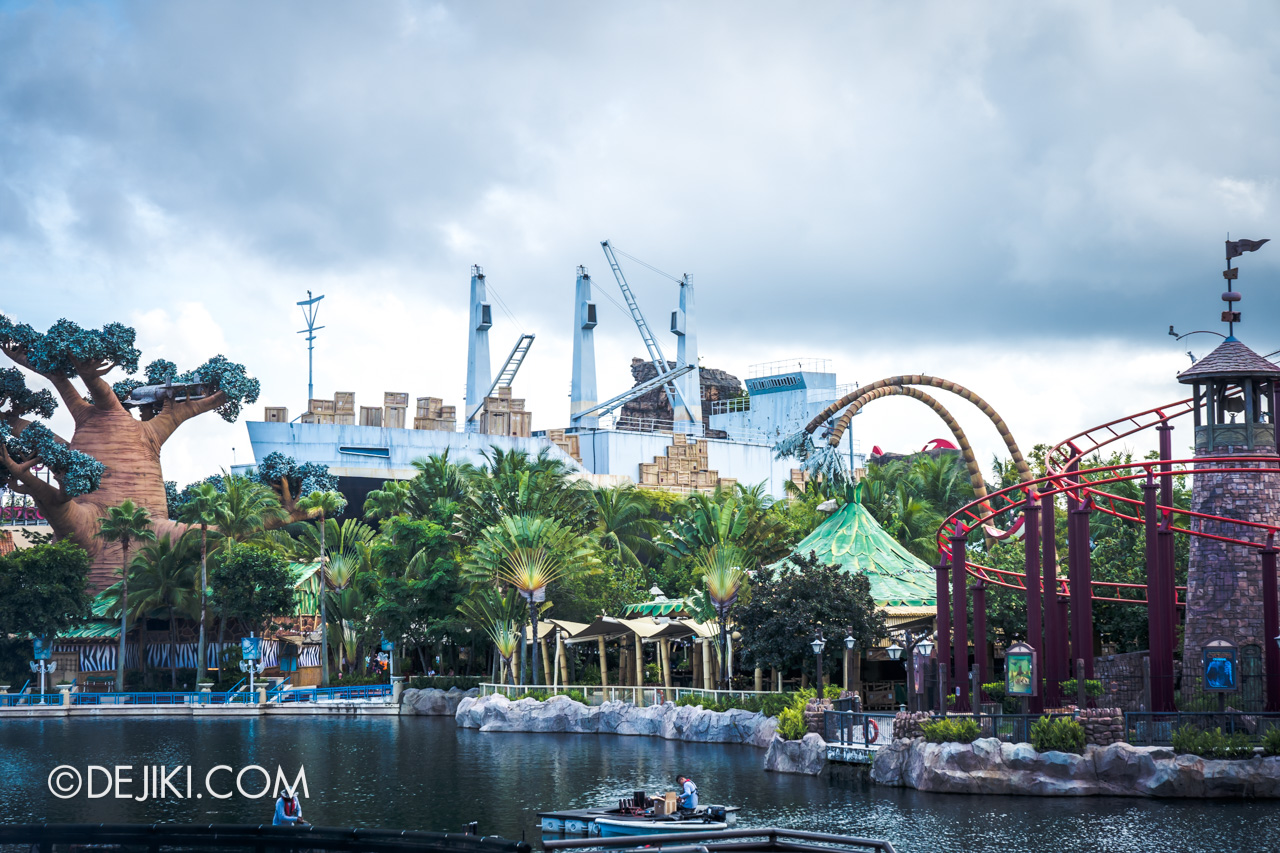 The resort's redevelopment project is expected to complete in 2025. I guess Minion Park will open sometime in late 2021/2022, with Super Nintendo World opening 2-3 years later. The Madagascar zone is probably going to hang around a little longer – no point demolishing it now when the park's 10th Anniversary is just around the corner.
And those hoping for Wizarding World in Singapore: maybe in the next decade; or accept that it's never going to happen in Singapore despite how appealing and lucrative it could be to build it here. Consider making a visit to Universal Studios Japan, or the upcoming Universal Studios Beijing.
---
Halloween Horror Nights 9 Auditions
Halloween Horror Nights will be back with its 9th edition this year. While we wait for more details to be announced, the hunt for aspiring scare-actors and unusual talents is on. Those interested should attend the auditions:
HHN9 Scare-Actor Audition Details
15, 16, 22 & 23 June 2019
Time: 12pm – 8pm, last registration at 7.30pm
Venue: *SCAPE The TreeTop, Level 5, 2 Orchard Link Singapore 237978
For more information on the auditions, visit USSauditions.com
You can also read my HHN Auditions article for some idea on the process.
---
A Universal Summer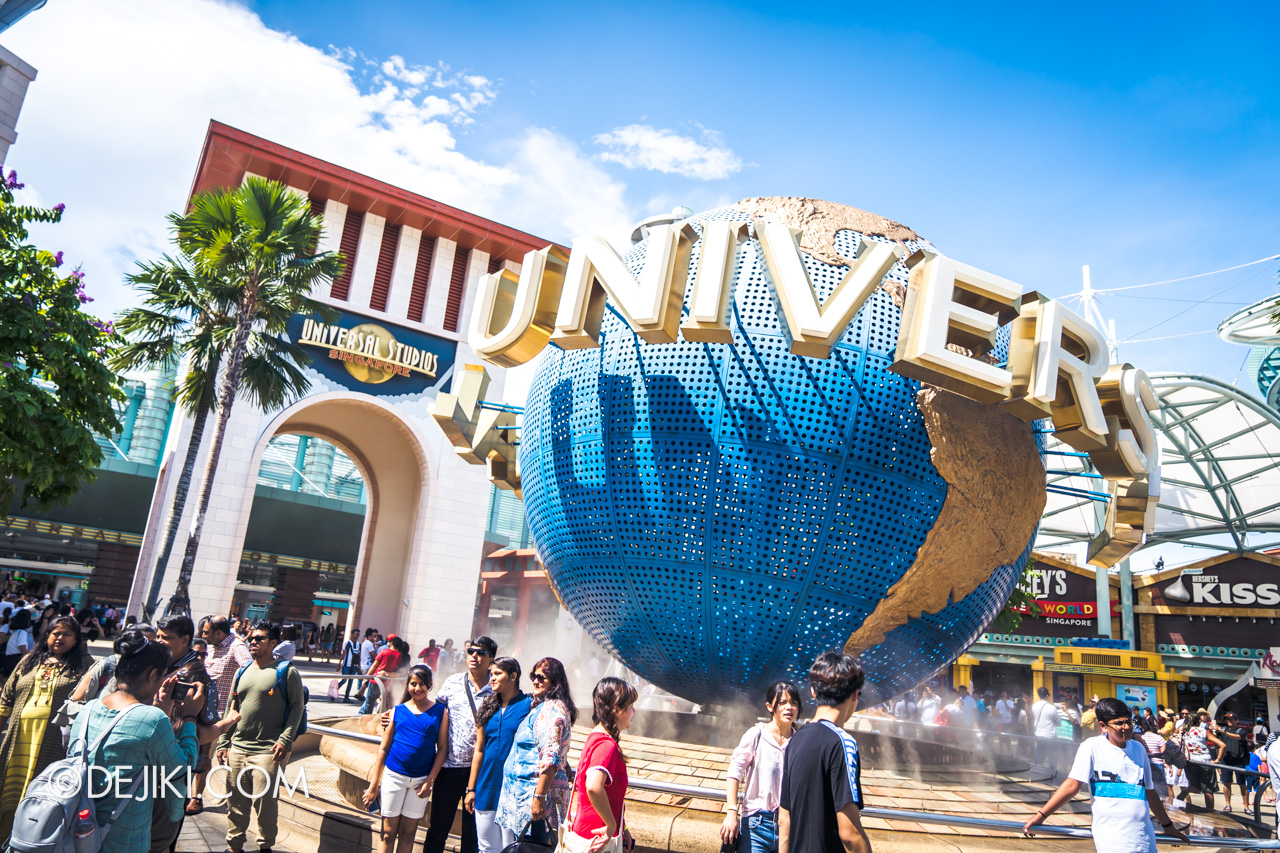 A Universal Summer is the new mid-year "event" this year. This departs from single IP-centric summer events in the past, such as the Despicable Me: Minion Breakout Party (2017) and the Jurassic World: Explore and Roar (2018). At the moment, it seems like novel meet and greet sessions will headline this event and the announced line-up includes:
Talking Megatron. This Meet and Greet at Sci-Fi City marks the first appearance of the Megatron character in Singapore, and he'll be talking. Meet the leader of the Decepticons at USS from 5 July to 18 August.
Hello Kitty and Dear Daniel. The feline duo has appeared in limited sessions recently.
Hawaii-themed Minions. Might as well bring in more Minion costumes that will be needed for Minion Park street shows in the future.
---
Ancient Egypt: fenced up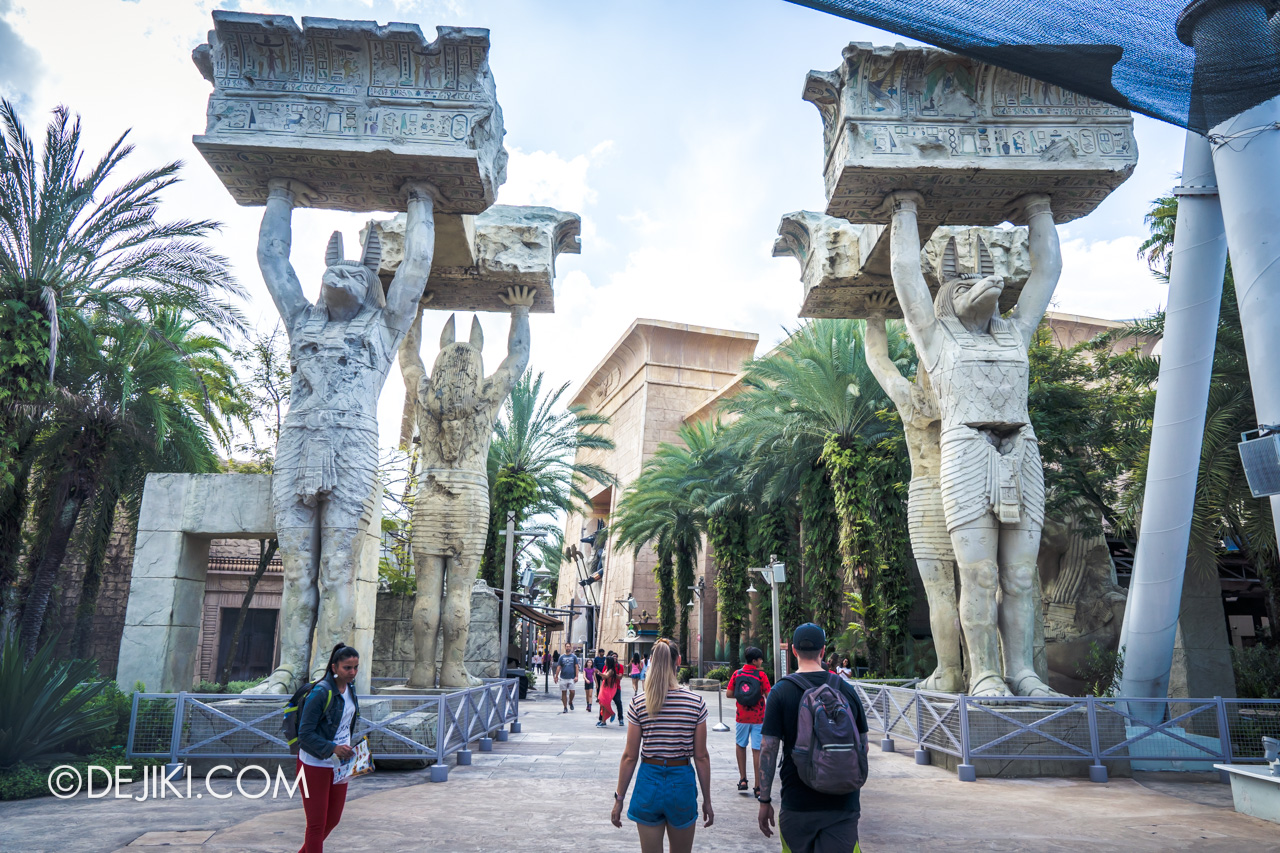 Behold, the barricades of Ancient Egypt. Thanks TM for advance info.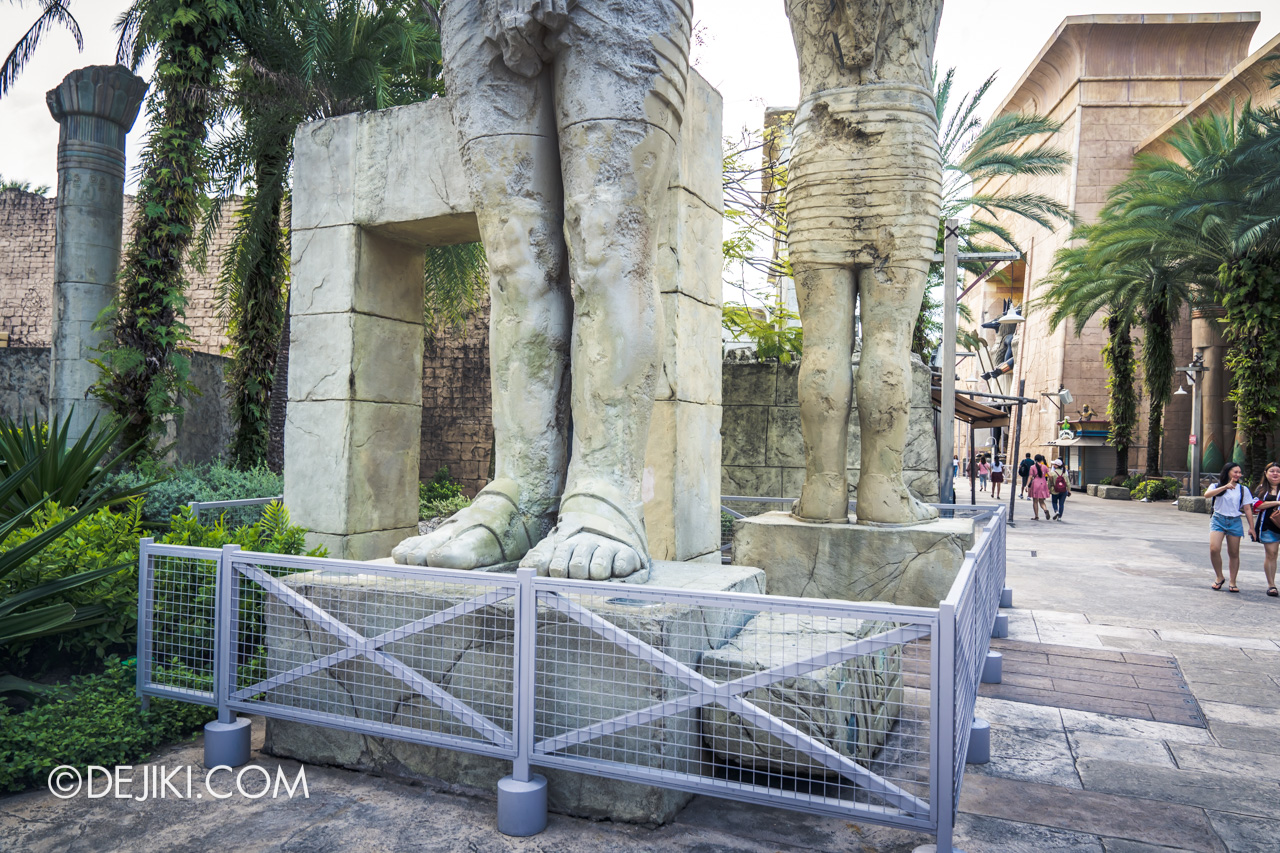 Many parts of this zone are fenced up, with the Revenge of the Mummy ride entrance receiving a shelter that breaks the temple's aesthetics. The fence also blocks the hieroglyphics and signage at the base of the Anubis statues.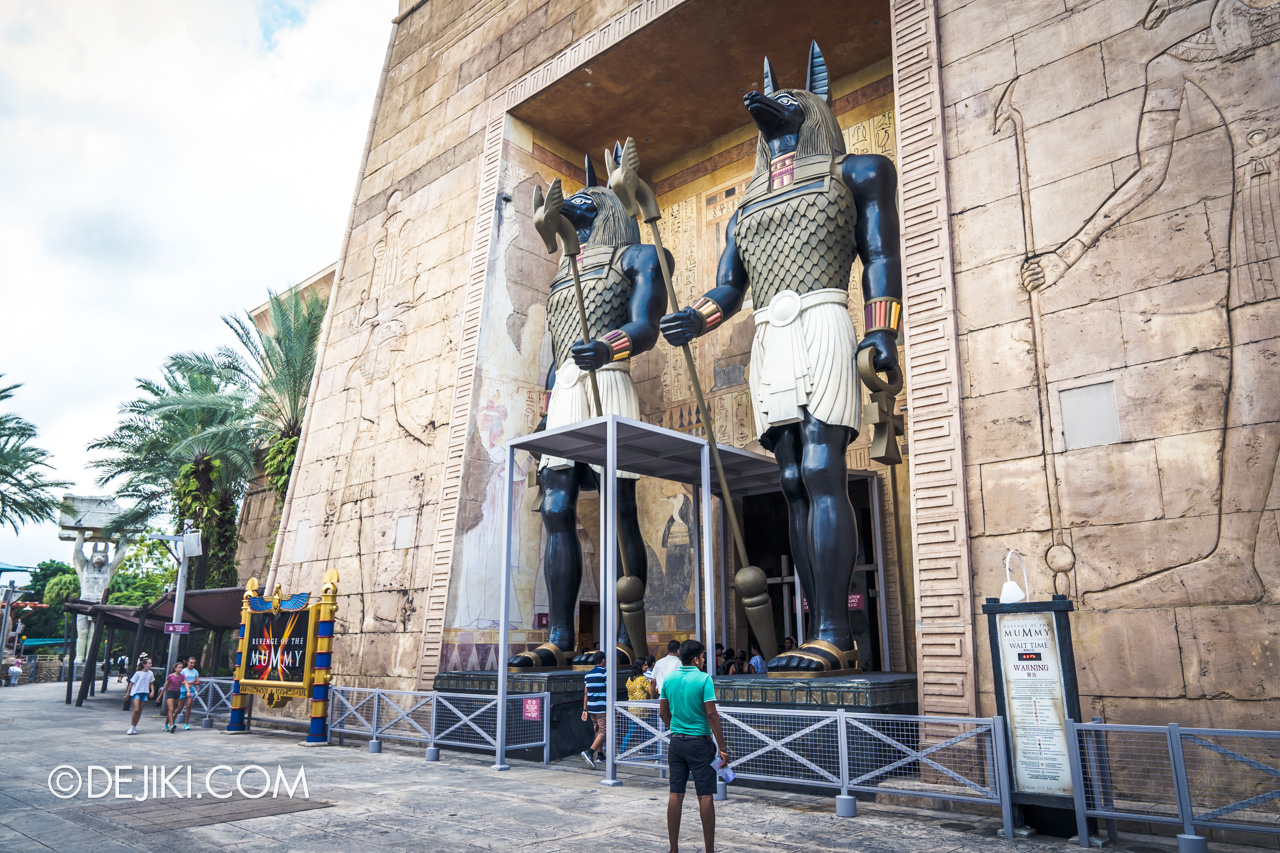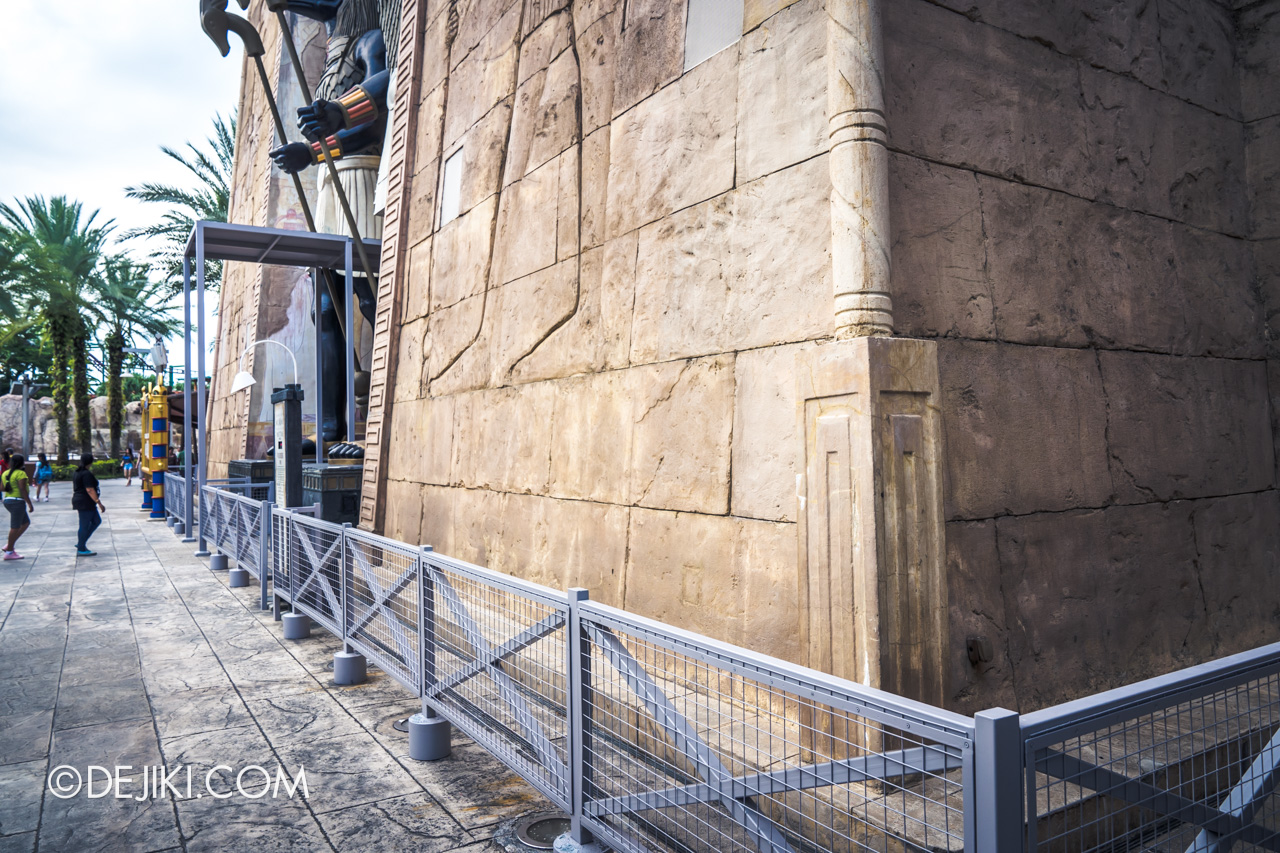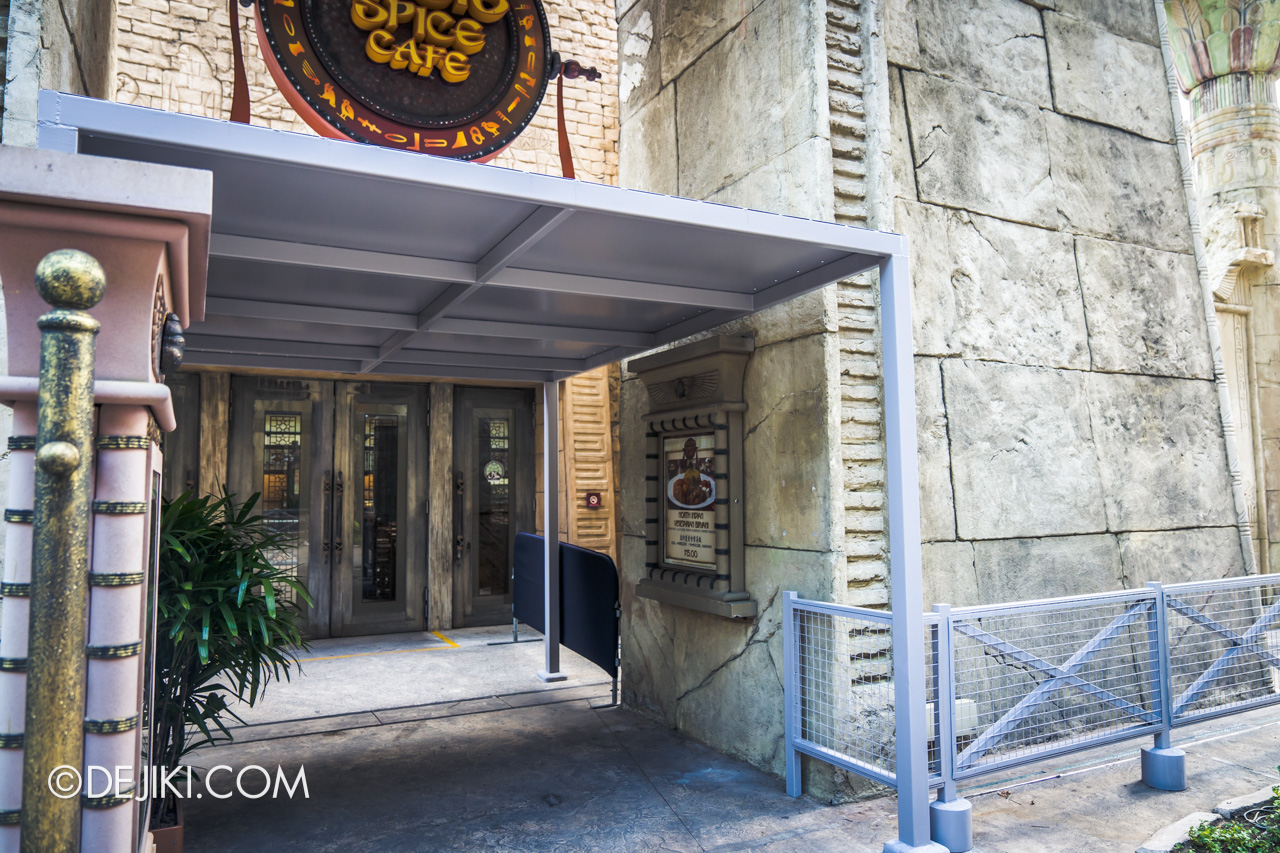 Same thing happening over at Oasis Spice Cafe.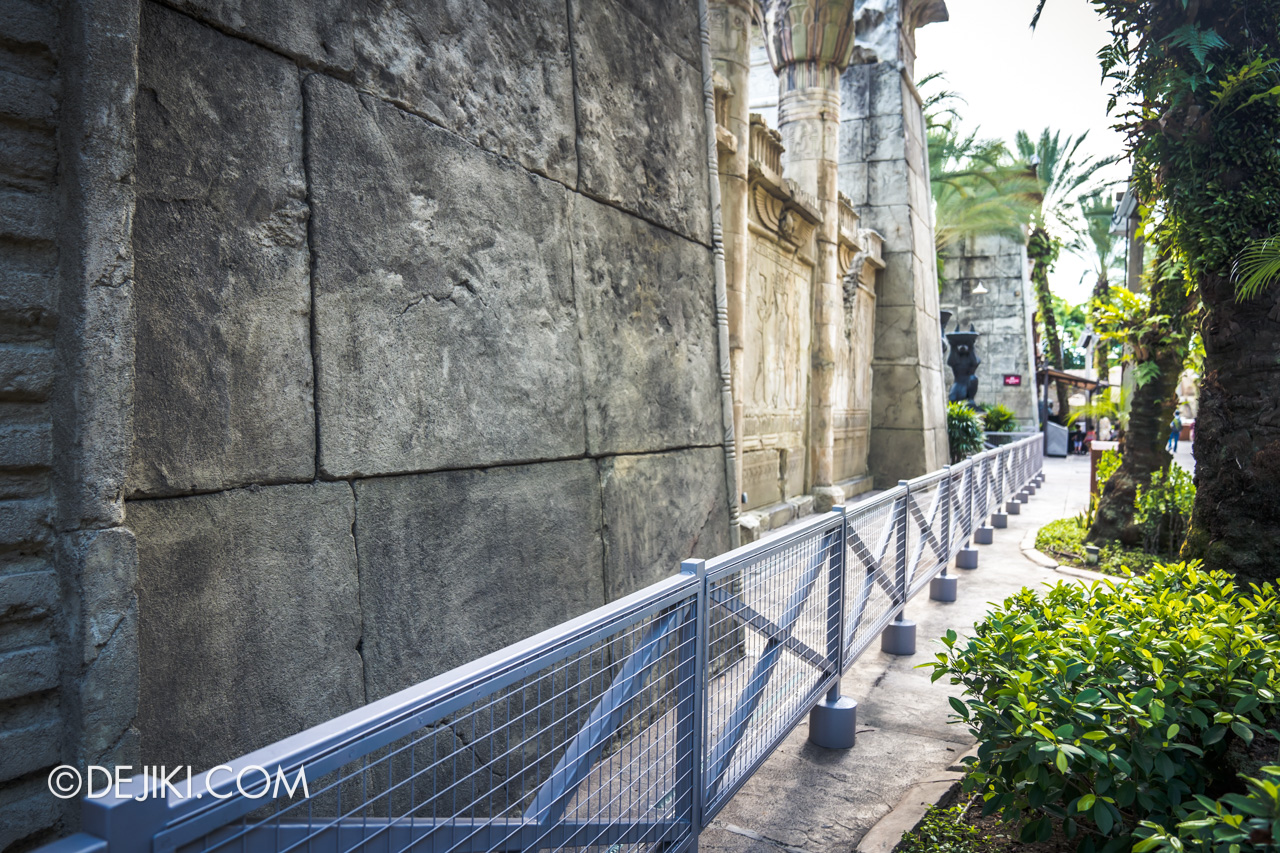 The fence looks quite permanent, which is unfortunate as they look so intrusive and alien in the zone.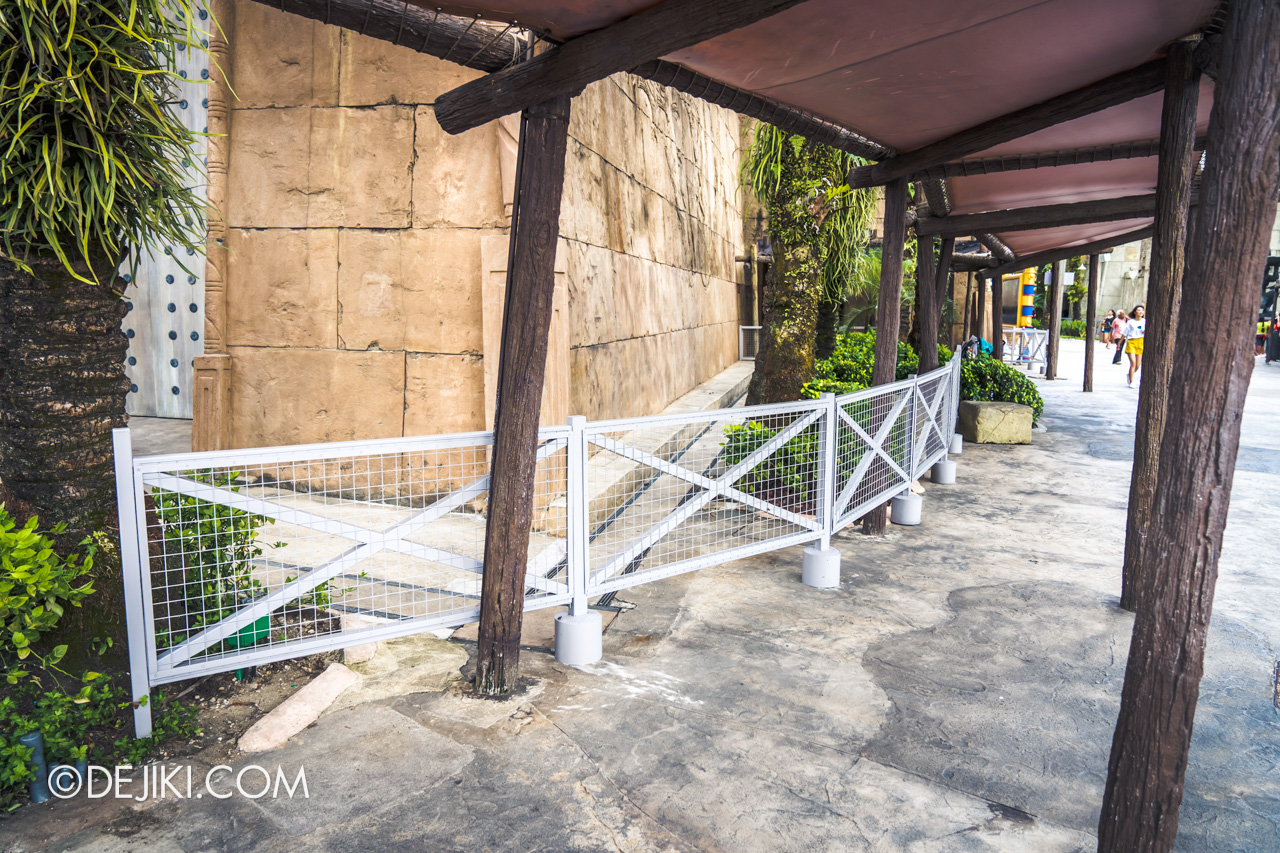 Perhaps they could've built the original with faux wood, ropes, and fabric canopies that blend in better, but those options are much more expensive. Besides, I think the barricades are placed mainly to deter guests from sitting and climbing around and lying about the zone's street architecture. It works well at some places, at the expense of the zone's theming.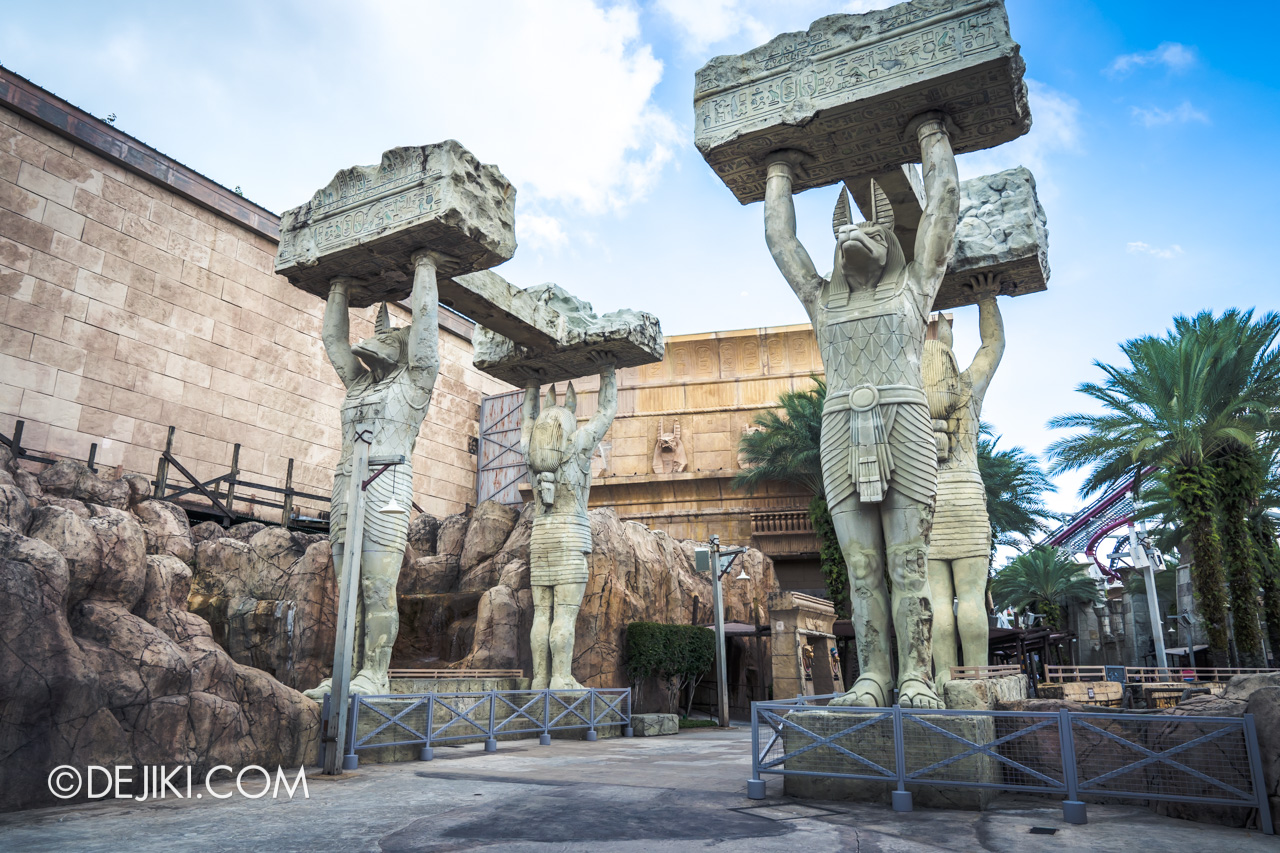 ---
Park Guide Updates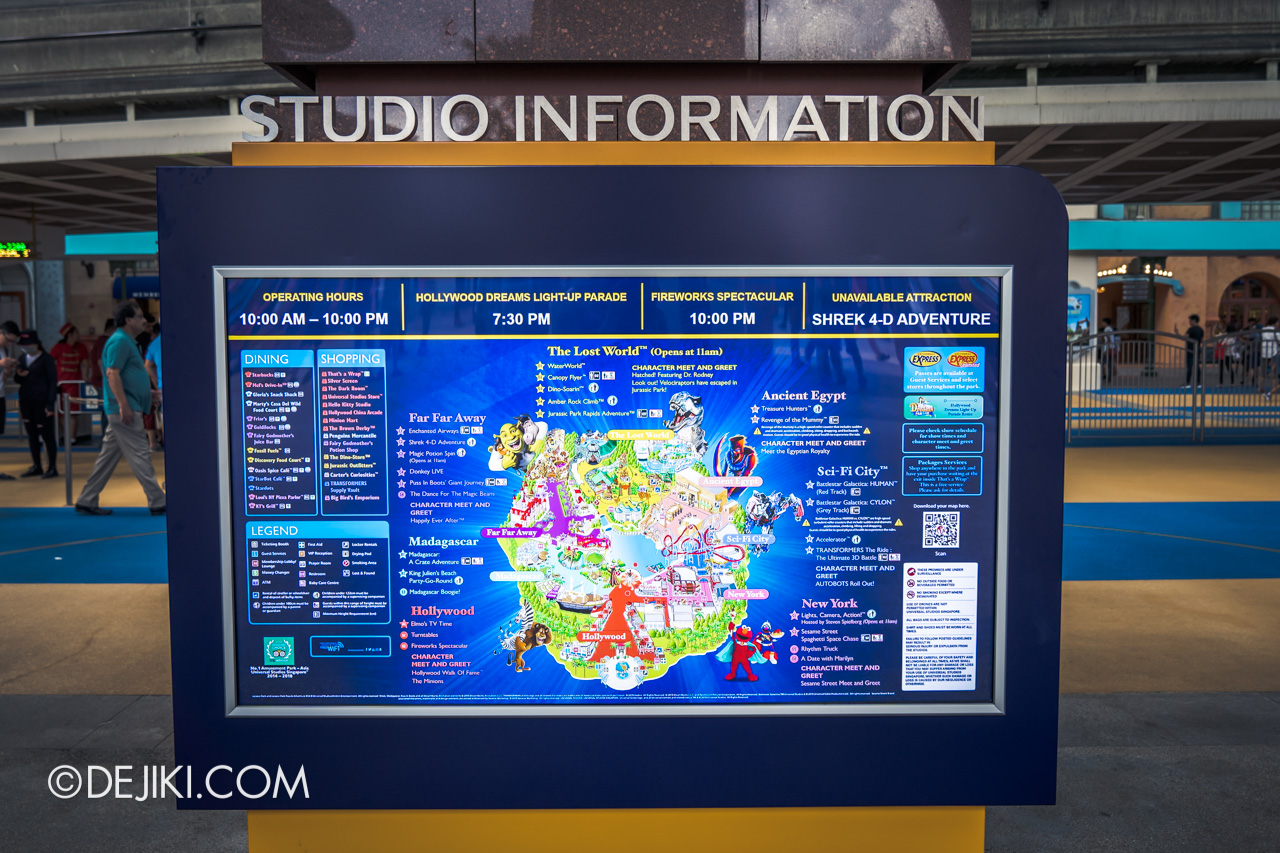 One of the park information boards at the entrance is replaced with a digital display.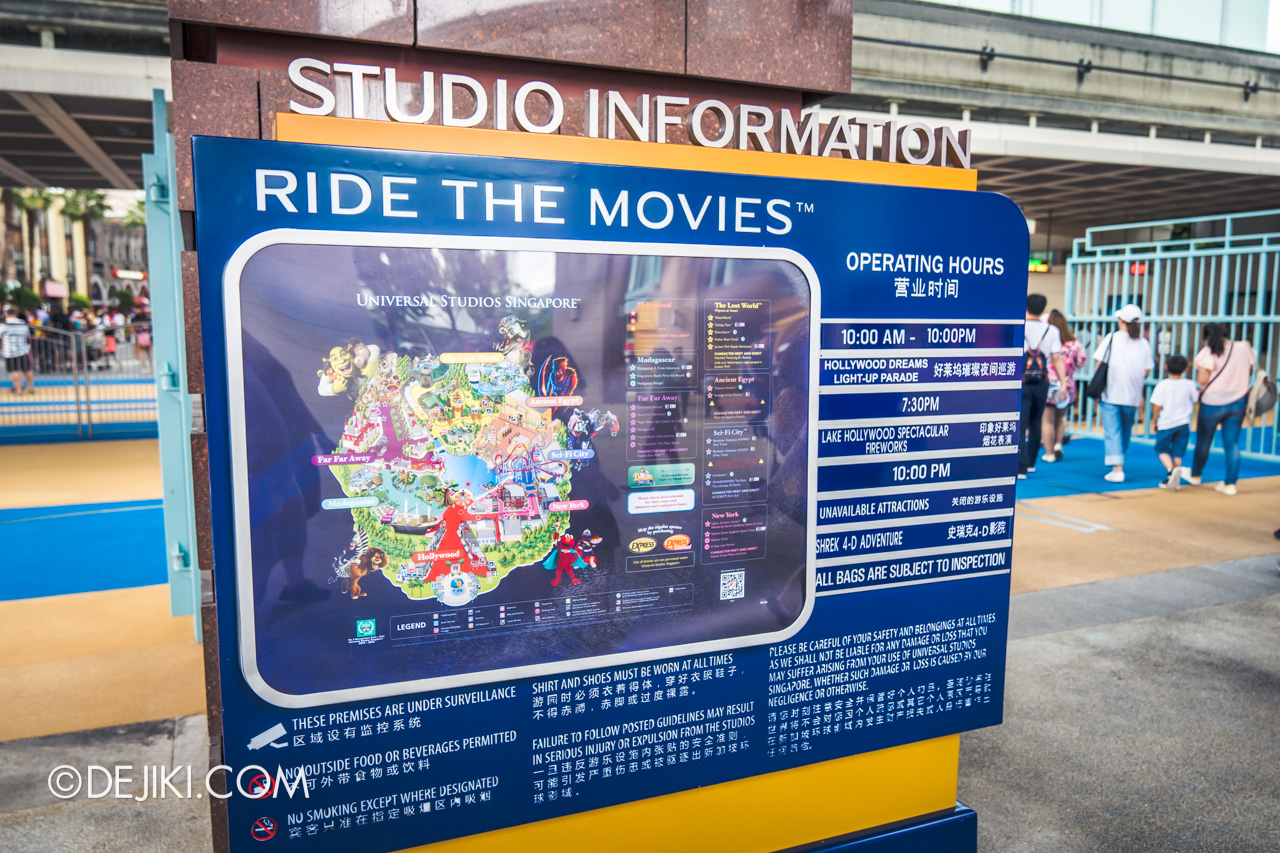 Here's the old one.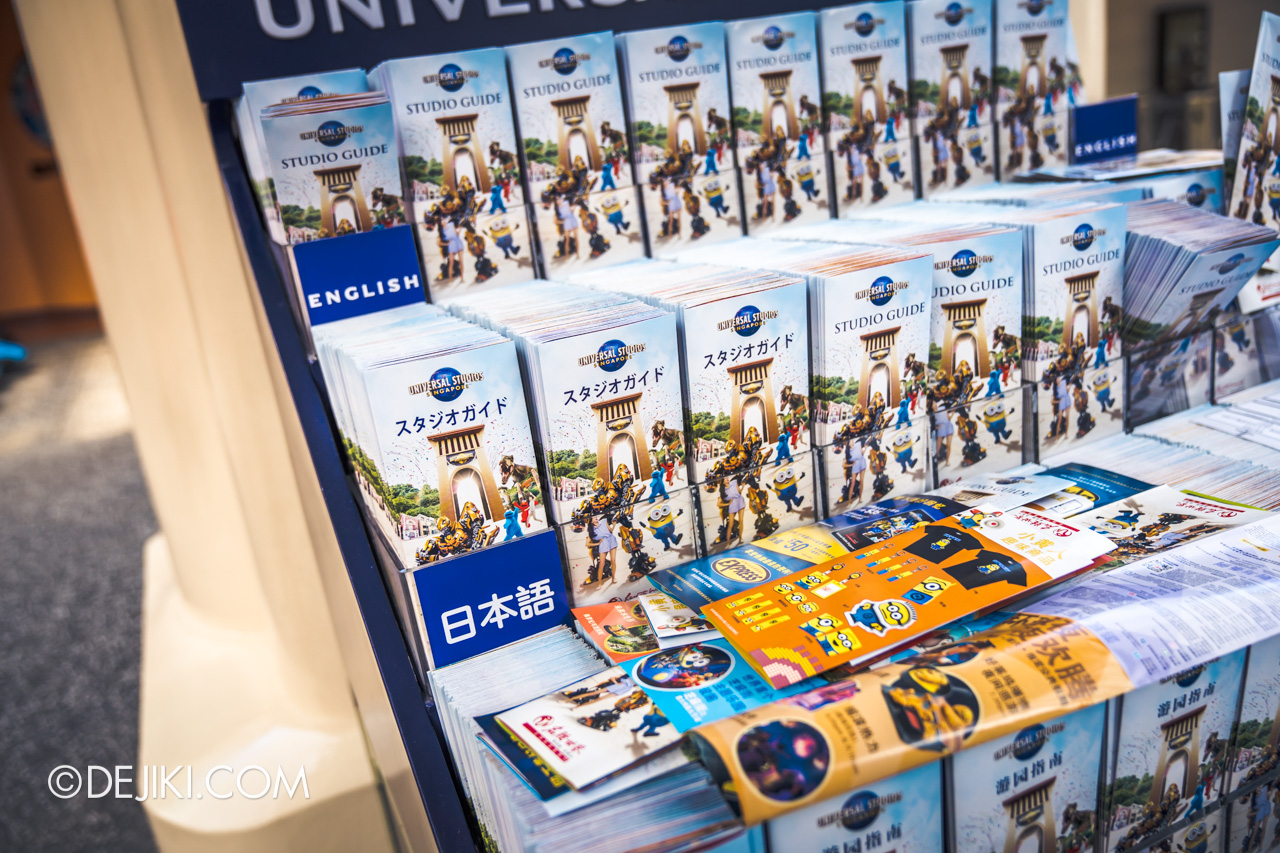 Also, Japanese park maps are now available at the park entrance.
Universal Studios Singapore Smartphone App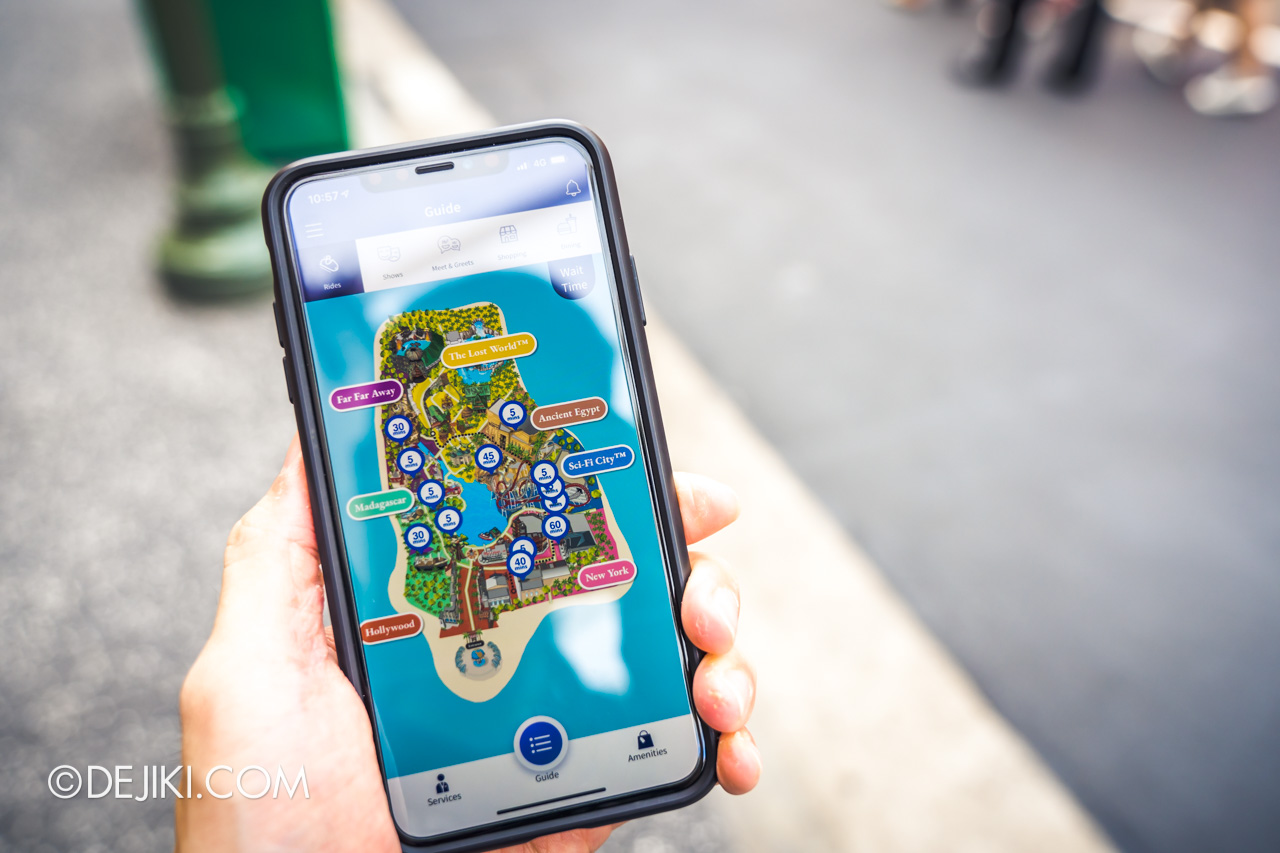 At long last, USS has its own smartphone app! Many years ago, there was an RWS app that had similar features but the resort stopped updating it.
The app is a comprehensive guide to the park's line-up of attractions, shows, dining outlets and shops. It even has attraction wait times, and schedules of shows and meet and greet sessions.
Download it here from the App Store for iOS devices. Android version coming soon.
---
That's all for this park update! Let me know what you think of the changes happening around the park in the comments.
---
Get your tickets at Universal Studios Singapore park entrance or via Klook online.
(Purchases made via Klook will help support Dejiki.com at no extra cost to you)
Subscribe to Dejiki.com or Like my Facebook page for notifications of updates.
---