Marvel at floral displays of the Singapore Garden Festival event, with the show and installations happening at Orchard Road and Singapore Botanic Gardens.
Singapore Garden Festival 2022
After taking a break in 2020, Singapore Garden Festival (SGF) returns this year as a free-to-attend event at Orchard Road and Singapore Botanic Gardens. The last few SGF were held at Gardens by the Bay (2014, 2016, 2018) as a ticketed event. With the new 2022 format, visitors can enjoy exhibits along Ngee Ann City and ION Orchard for free, and see even more displays at the Singapore Botanic Gardens.
Singapore Garden Festival at Orchard Road
For the first time, floral installations are set up at ION Orchard, right in front of the Louis Vuitton, Dior and Tiffany & Co boutiques.
The Echoes of Almeda (Harijanto Setiawan) – featuring rare plants in a unique woven bamboo structure.
---
Vessel Garden (This Humid House) – a collection of plants displayed in unusual vessels, mirroring an archeological dig.
---
The Cavern of Edibles (NParks) – An Oriental Pied Hornbill beckons you into this cavern filled with winning entries of the Community Garden Edibles Competition.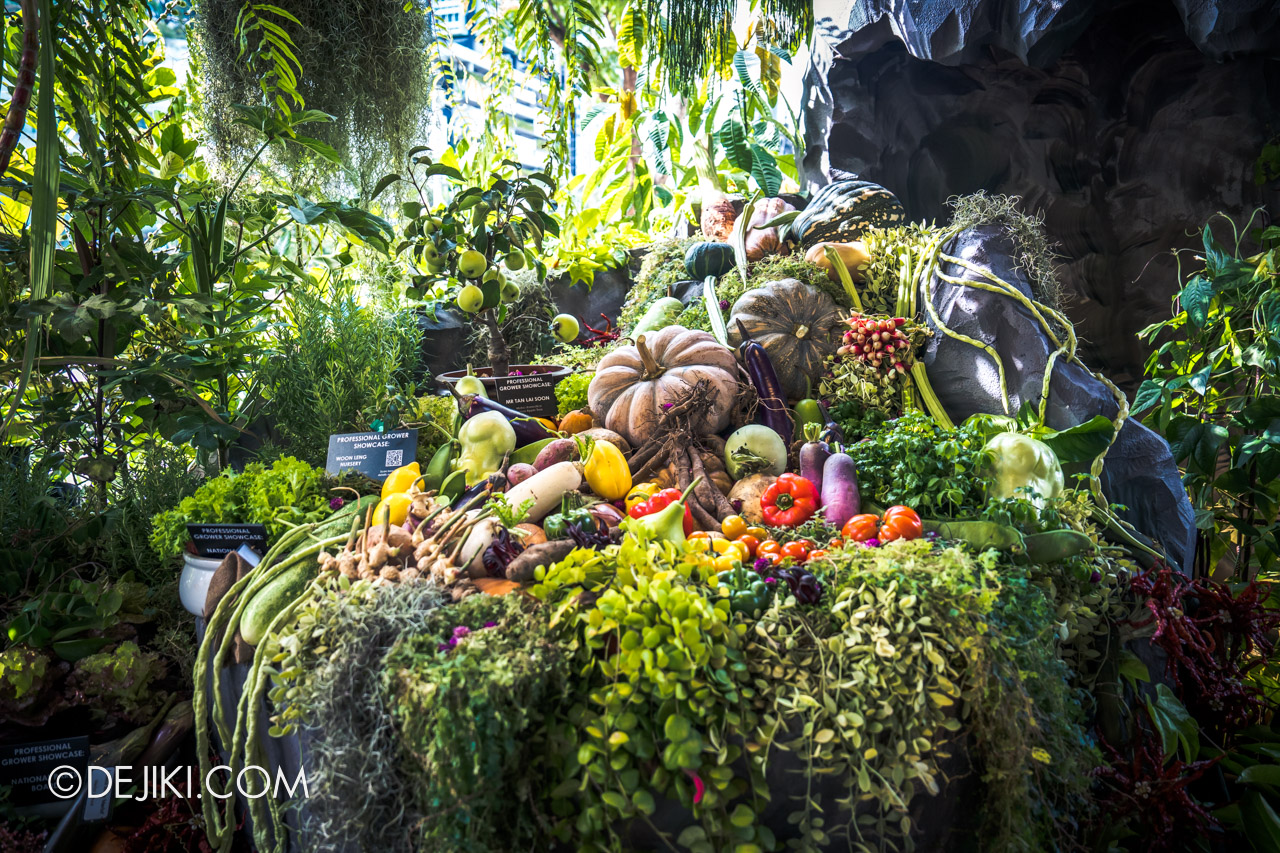 ---
There are more floral creations to see at the B4 level of ION Orchard. From 30 July to 2 August: Displays showcasing floral artistry, as part of a competition by the Floral Designers Society Singapore (FDSS). From 3 to 7 August, the Floral Fiesta: A Floral Creation Challenge will display works from some 60 participants from any background taking part in this competition.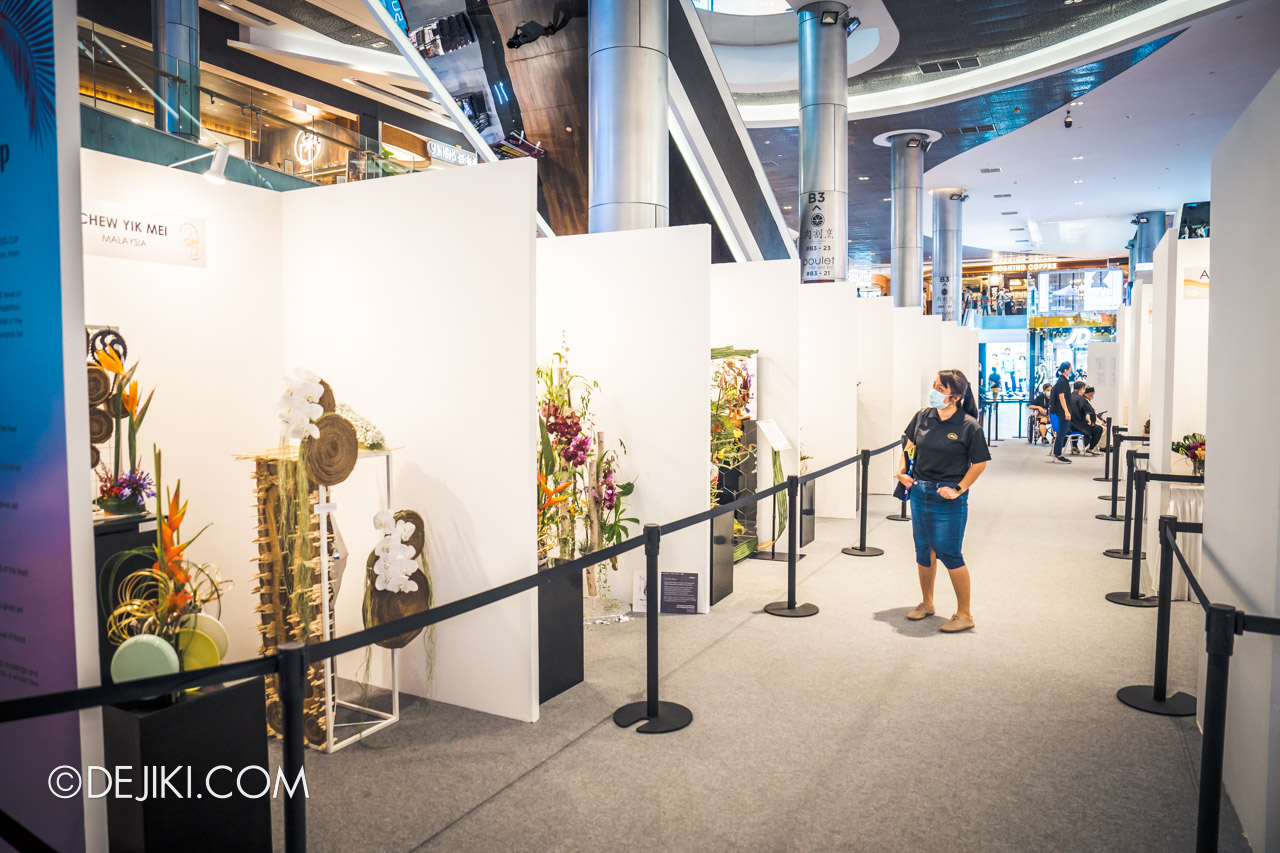 ---
Over at the Ngee Ann City Civic Plaza, you can find 6 show gardens, created by local and international gardeners. In the middle of them all is one additional (non-competitive) created by NParks, titled A Botanical Fantasy.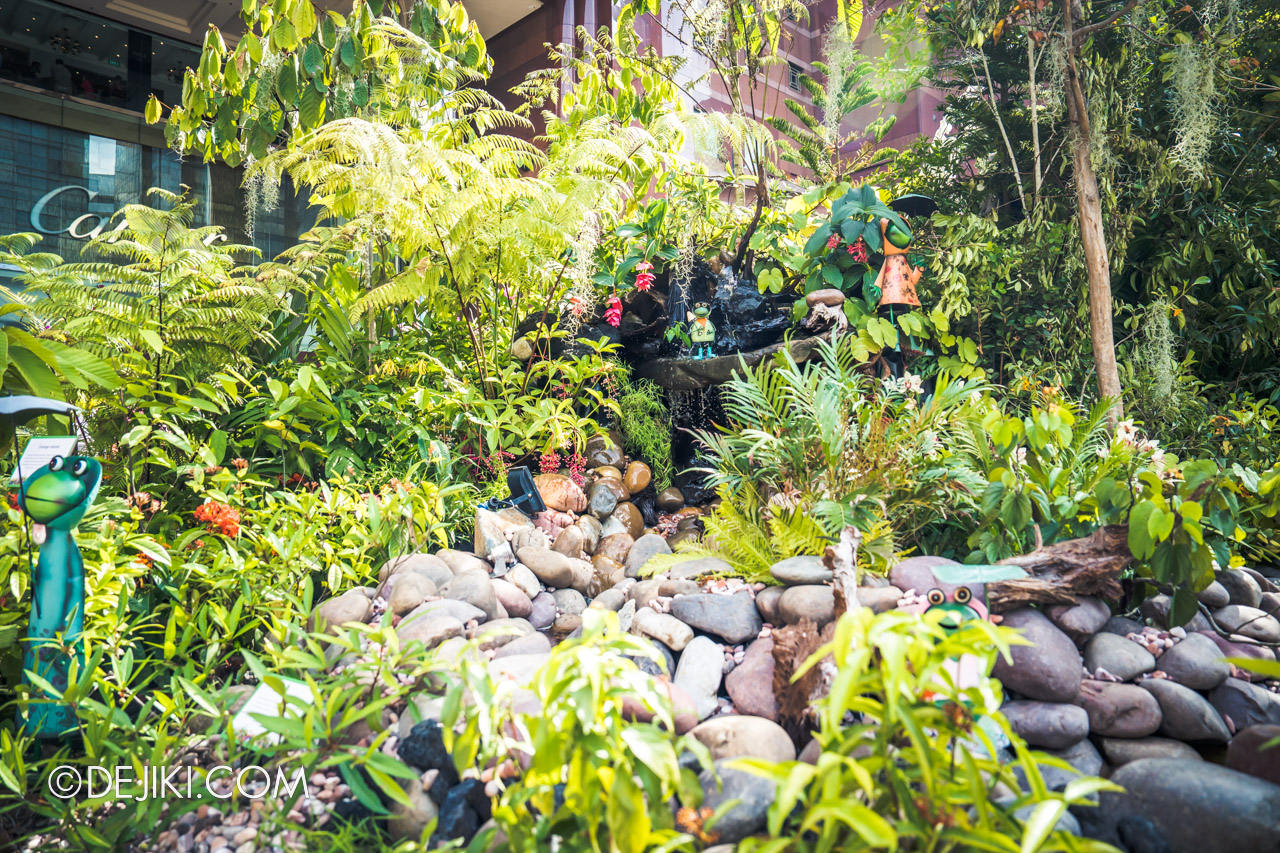 ---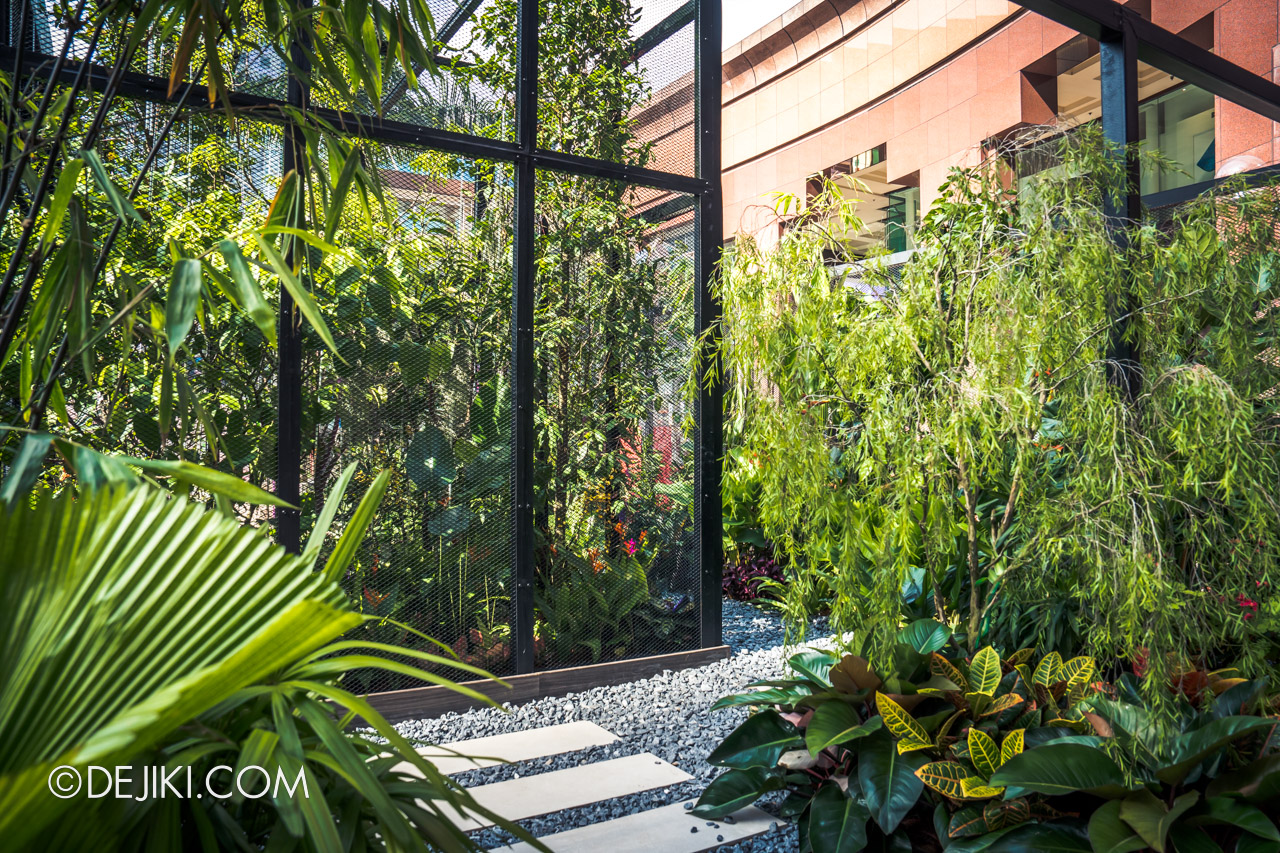 Green Rise (Tony Woods)
---
Inner Growth Garden (Christian Jenkins)
---
Retour aux Sources (Pierre Alexandre Risser)
---
The Orchard Bridge (Eliam Eng and Andy Eng) – the Best of Show this year.
---
The Time Garden (Henry Steed)
---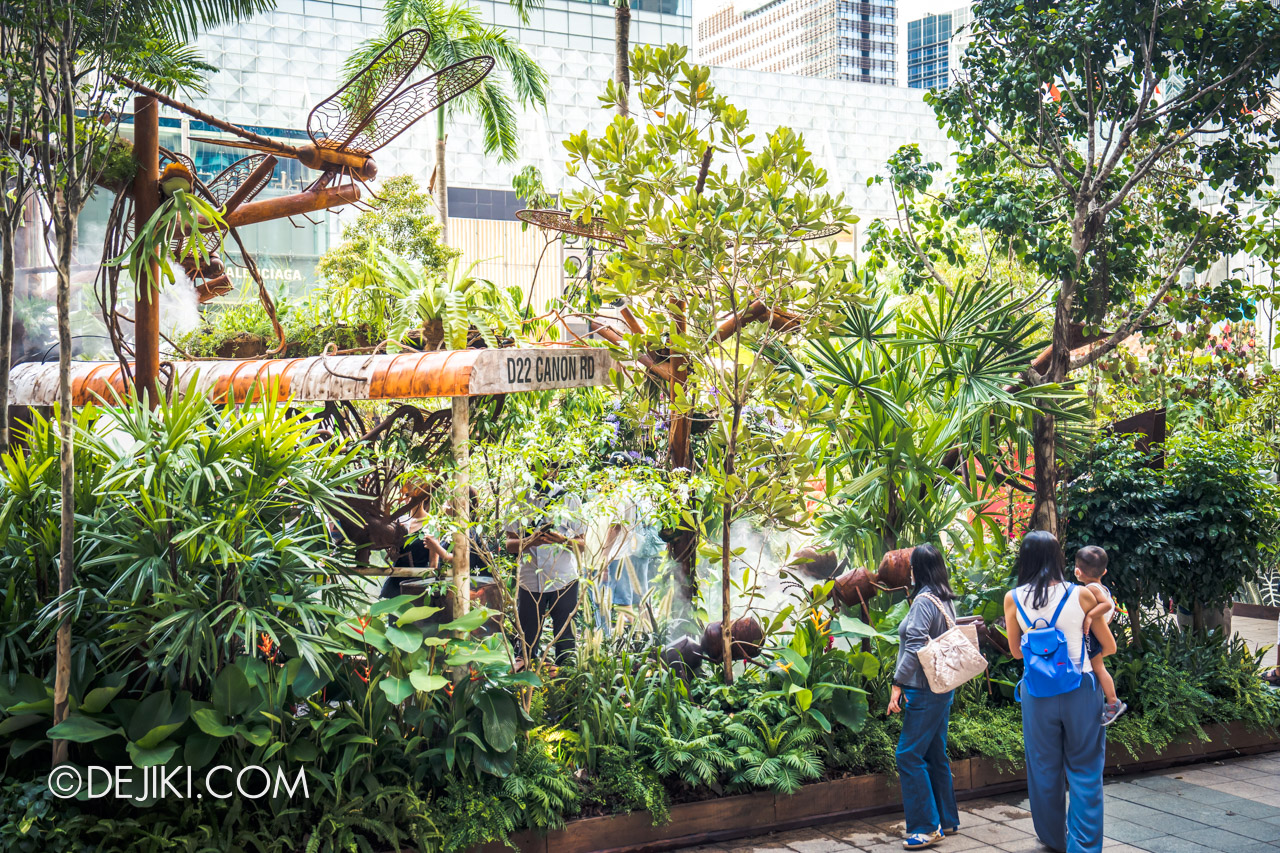 The time: In the far, far away future (B Gurumurthy)
---
Singapore Garden Festival at Singapore Botanic Gardens
The other highlights of this year's Singapore Garden Festival are staged at Singapore Botanic Gardens, a UNESCO World Heritage Site.
Over at the Orchid Plaza (entrance of National Orchid Garden) to see the Clock Tower surrounded by heritage orchids of Singapore, many of which are unusual hybrids. Head inside the National Orchid Garden to see the Orchid Competition, which has over 400 orchids on display across the Garden grounds.
The exhibits are curated and grouped to 3 areas, with warm-growing orchids in Burkill Hall and the Tan Hoon Siang Mist House.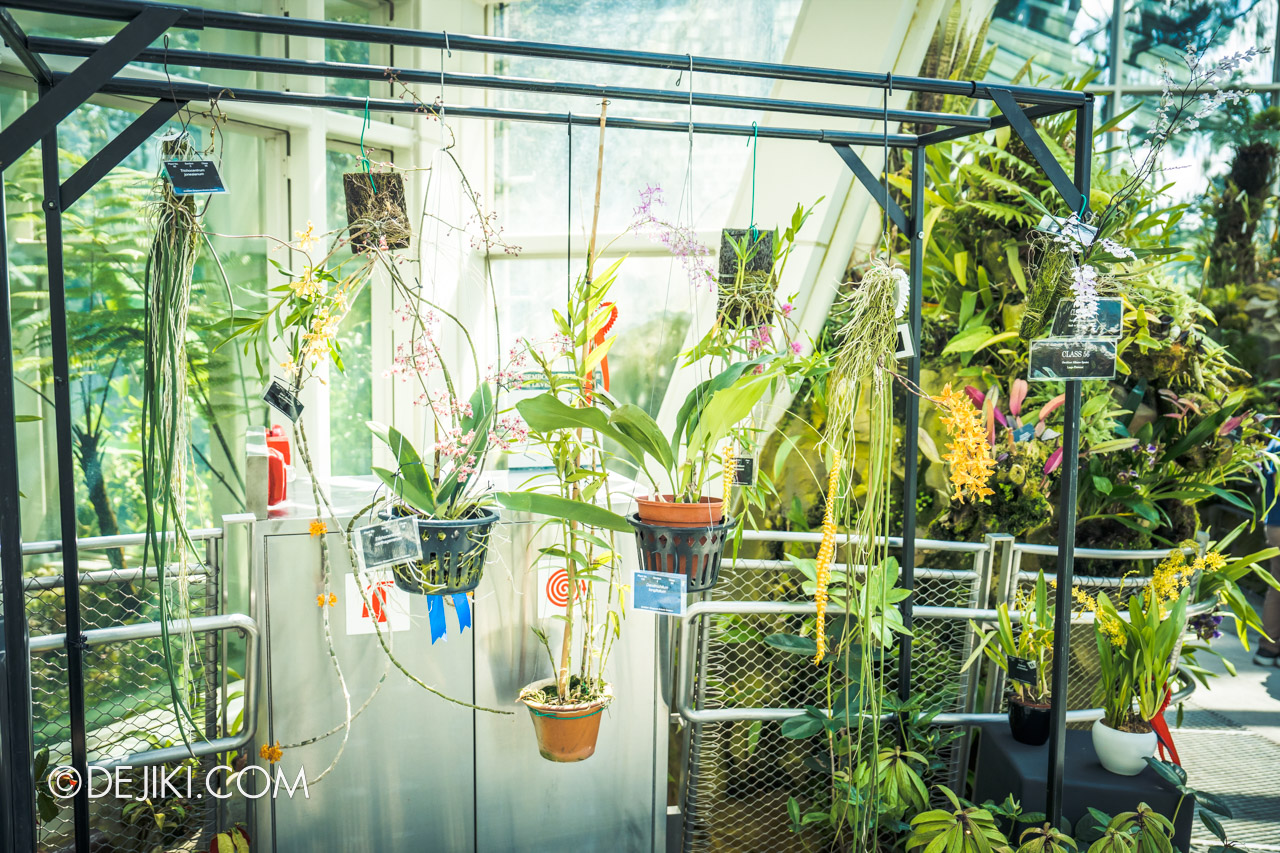 Cool-growing orchids are showcased at the upper level of the Sembcorp Cool House.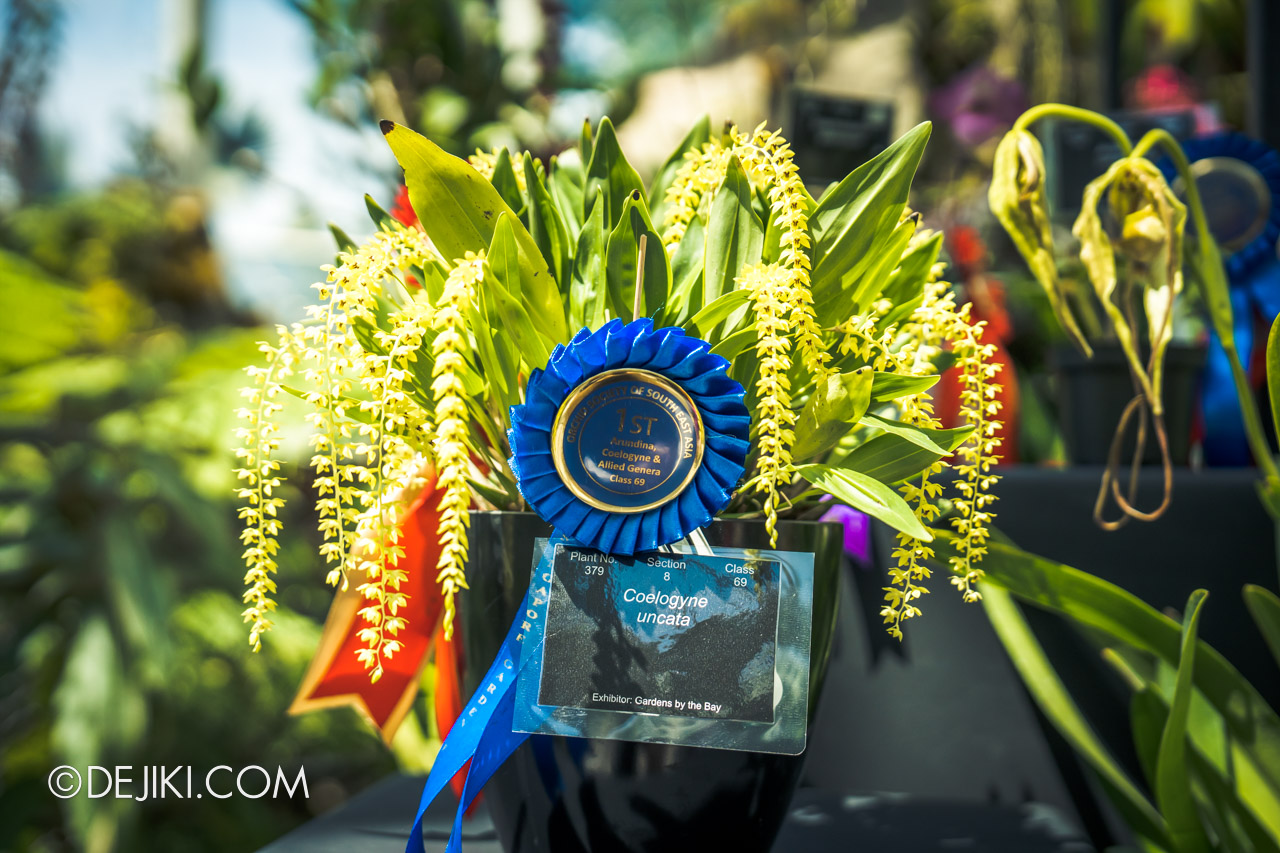 ---
Over at the Eco-Garden area of the Botanic Gardens, you can check out Landscape Design Challenge creations by students from local Institutes of Higher Learning, created along the theme of "Botanical Fantasy".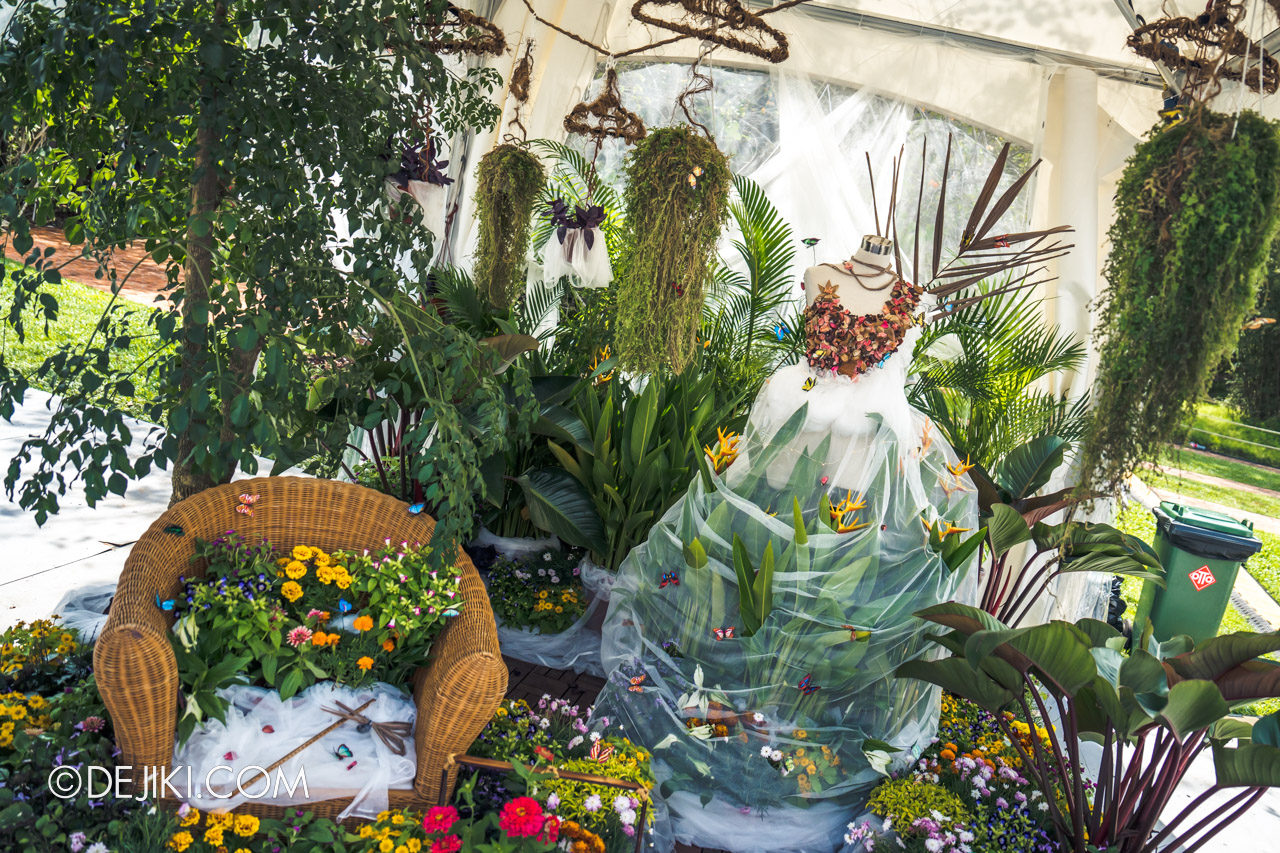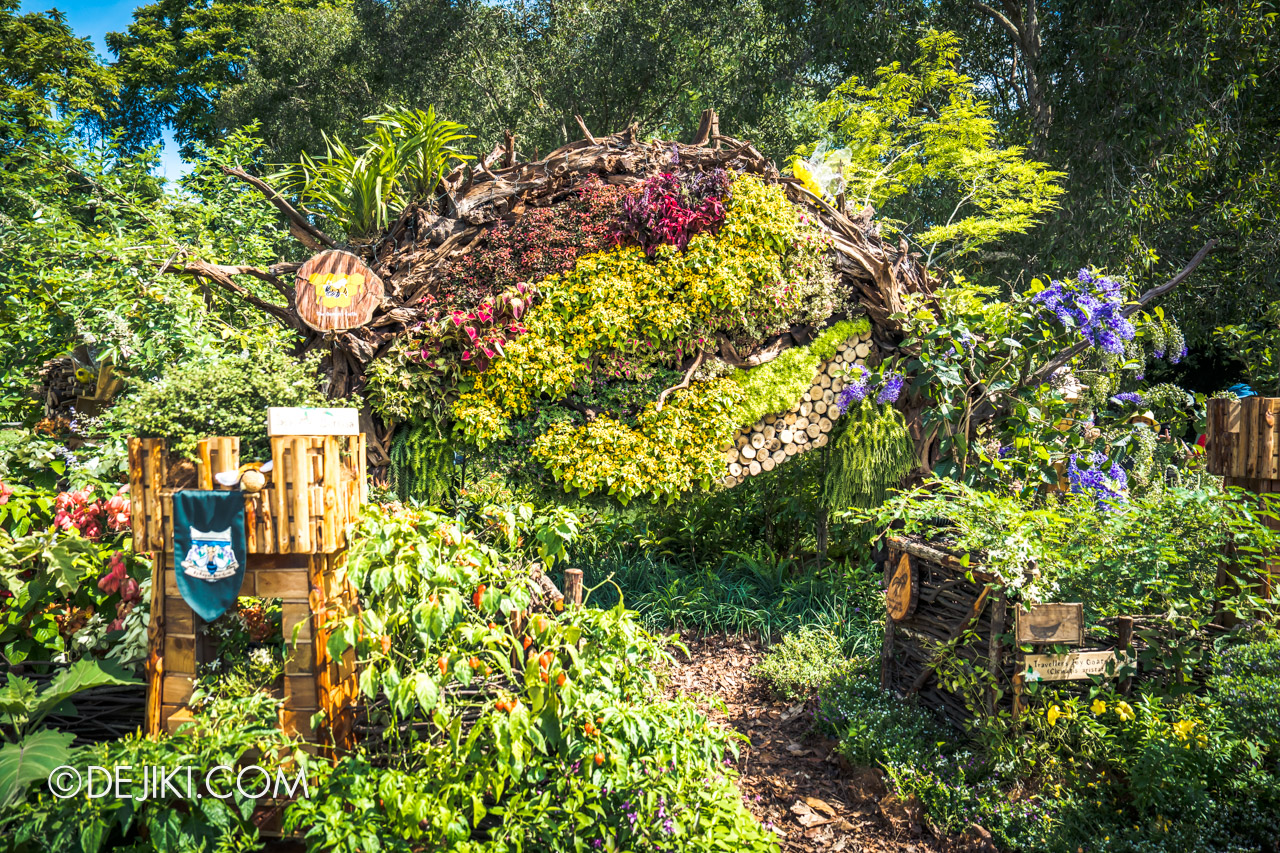 Just a short walk away: 5 garden showcases created for the Singapore Gardeners' Cup by community gardeners. In line with the theme, Gardeners' Fantasia, each showcase has a whimsical concept, with some revolving around bees, spiders and birds.
---
Lastly, the SGF Marketplace is also back, with about 50 exhibitors offering plants and gardening goods under a tent at the Tyersall Coach Park.
To help you get around the Singapore Botanic Gardens, there is a free shuttle service with 5 stops. If you're taking public transport to the Botanic Gardens, either by public buses from Somerset or Circle Line, you can hop on the shuttle either at shuttle stops B4: Botanic Gardens MRT (CCL) Exit B or B1: Green Pavilion (Tanglin Gate/ nearest to upcoming Napier MRT (TEL) Station).
Although given how the festival highlights are spread apart, it might be enjoyable to walk about instead. Bring your umbrella, sunblock and sunnies.
---
Singapore Garden Festival 2022 – Event Info
From 30 July to 9 August 2022
Singapore Botanic Gardens (30 July to 9 August, 8:30AM – 7PM daily)
Orchard Road (30 July to 7 August, 10AM – 10PM daily)
Free Admission to Festival grounds at Orchard Road and Singapore Botanic Gardens, except for National Orchid Garden.
For more information, visit the Singapore Garden Festival website.
Admission to National Orchid Garden
Singapore Residents can enjoy free admission to the National Orchid Garden from 30 Jul to 9 Aug 2022.
Eligible residents (such as Singapore Citizens, Permanent Residents, holders of employment pass, work permit, dependent pass or student pass) are required to present a valid proof of identification at National Orchid Garden to enjoy free admission.
For other international visitors and tour groups, standard admission fees apply. Please check this page for all admission rates.