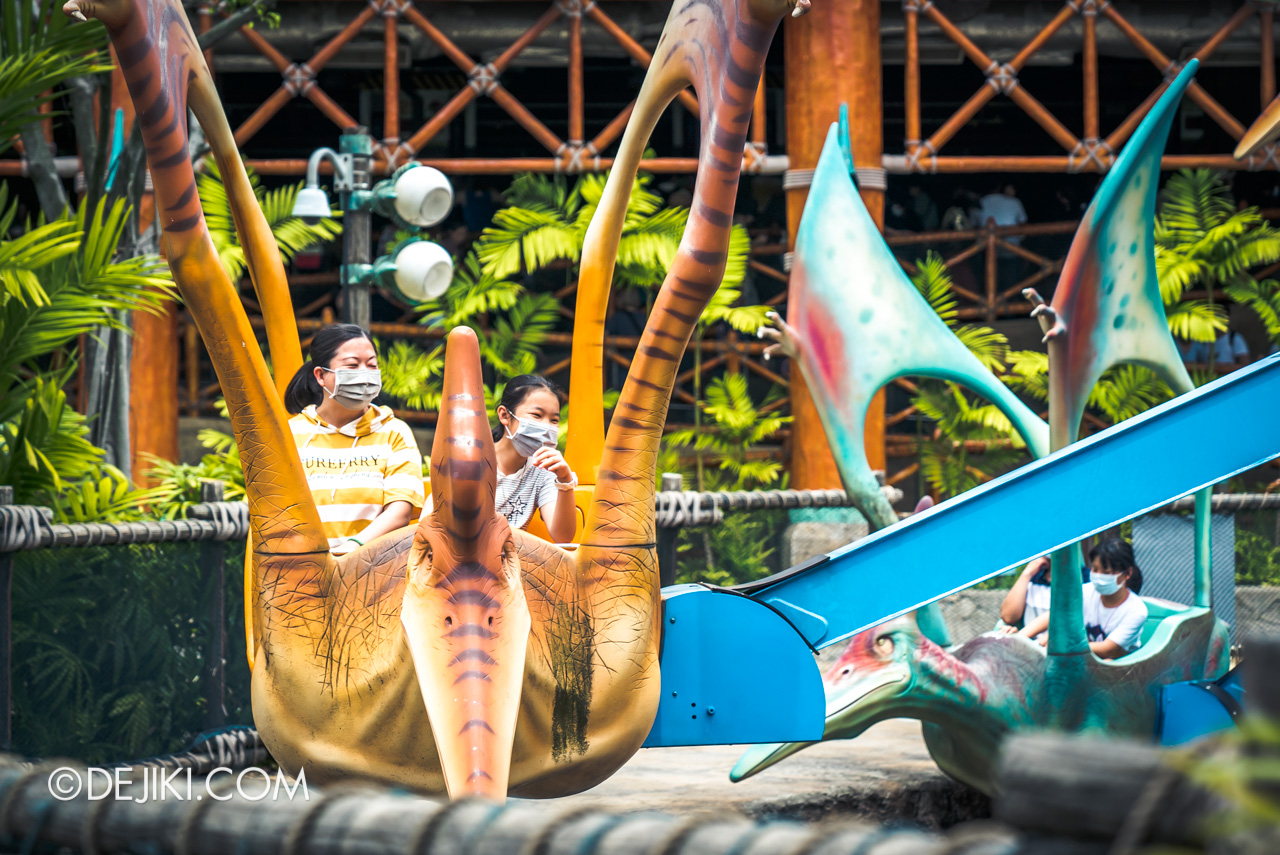 Universal Studios Singapore will reopen from 1 July 2020, but with safe management measures put in place. Read on to find out more on how to visit the park.
Universal Studios Singapore Park Hours (with effect from 1 July 2020)
The park will reopen from 1 July 2020 (Wednesday) for 5 consecutive days (Wednesday through Sunday) initially.
After this first week, USS will only be open for 4 days in a week: Thursday through Sunday. Yes, that means that the park will remain closed on Mondays, Tuesdays and Wednesdays until further notice.
| Days that USS will be open | Thursday, Friday, Saturday, Sunday |
| --- | --- |
| 'Priority Entry Special' Hours | 12PM – 2PM |
| Park Hours (with Attractions) | 2PM – 9PM |
During this reopening period, Universal Studios Singapore's park hours are adjusted to 2PM – 9PM. However, guests may purchase a Priority Entry Special add-on for S$9 and enter the park earlier from 12PM to enjoy special Meet and Greet experiences and to dine in at select restaurants which will also be open.
Another major change is an additional Reservation procedure to facilitate attendance control, which will be explained next.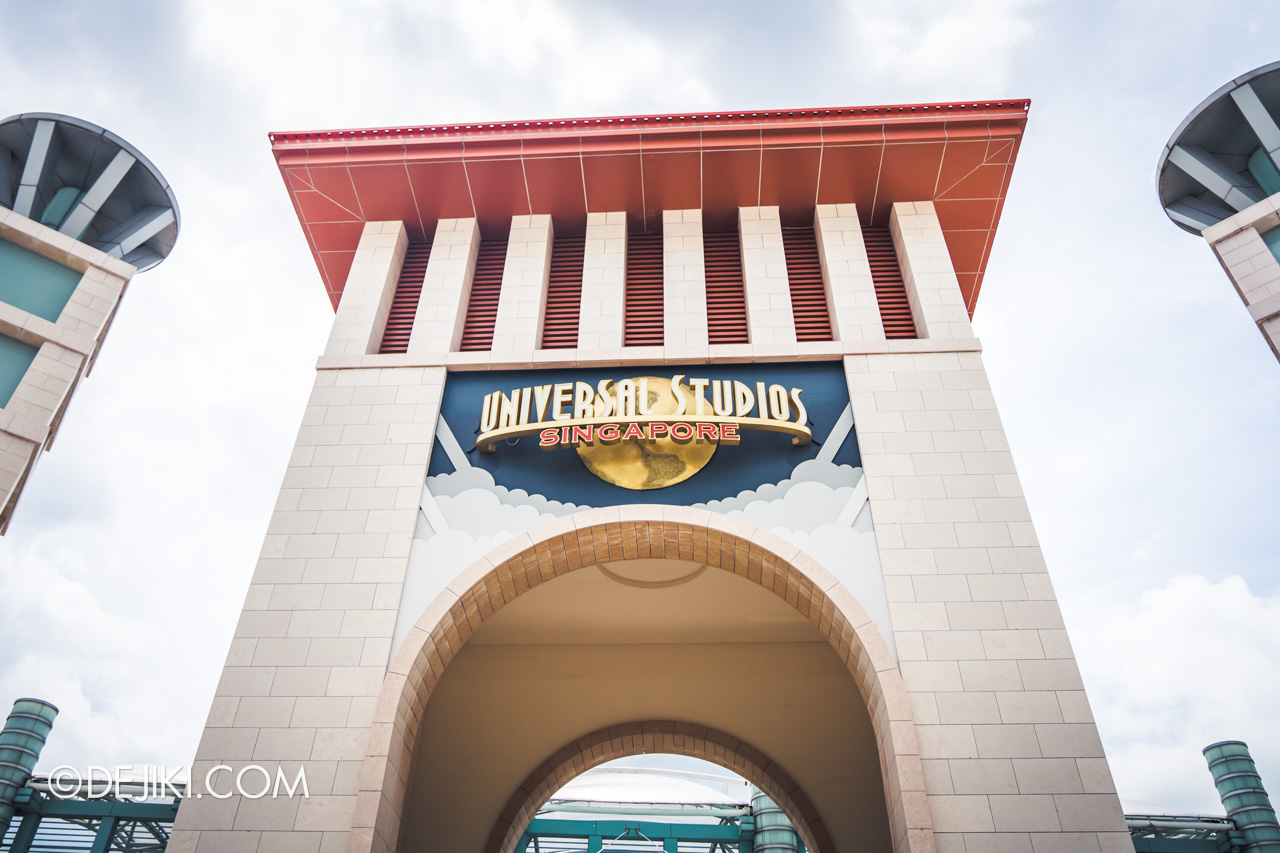 Reservation System for Park Entry
Universal Studios Singapore will be controlling its park attendance during this reopening phase. Guests would need to make a reservation online before visiting the park.
NOTE: Due to high traffic, the Reservation website might be unstable or become temporarily unavailable.
According to the RWS Reservation website, only new tickets purchased from 30 June 2020 with a fixed date do not require a reservation (as it has been already allocated on the date chosen). These new tickets are available in limited quantities each day.
The following physical tickets or eTickets will require a reservation to visit the park from 2PM:
– USS Park Tickets purchased before 30 June (with no fixed dates, or with fixed visit date from 6 April)
– Annual or Season Pass Tickets purchased before 30 June (with no fixed dates, or with fixed visit date from 6 April)
– Annual or Season Pass collection slips
– Annual or Season Pass (physical cards or eCards)
You can make a reservation on behalf of people accompanying you to the park, for up to maximum of 9 other guests. These accompanying guests will need to have valid ticket or Passholder IDs ready for entry into the system.
After making the reservation online, you will need to bring the confirmation email along with the park tickets used for registration, for verification at the park entrance.
---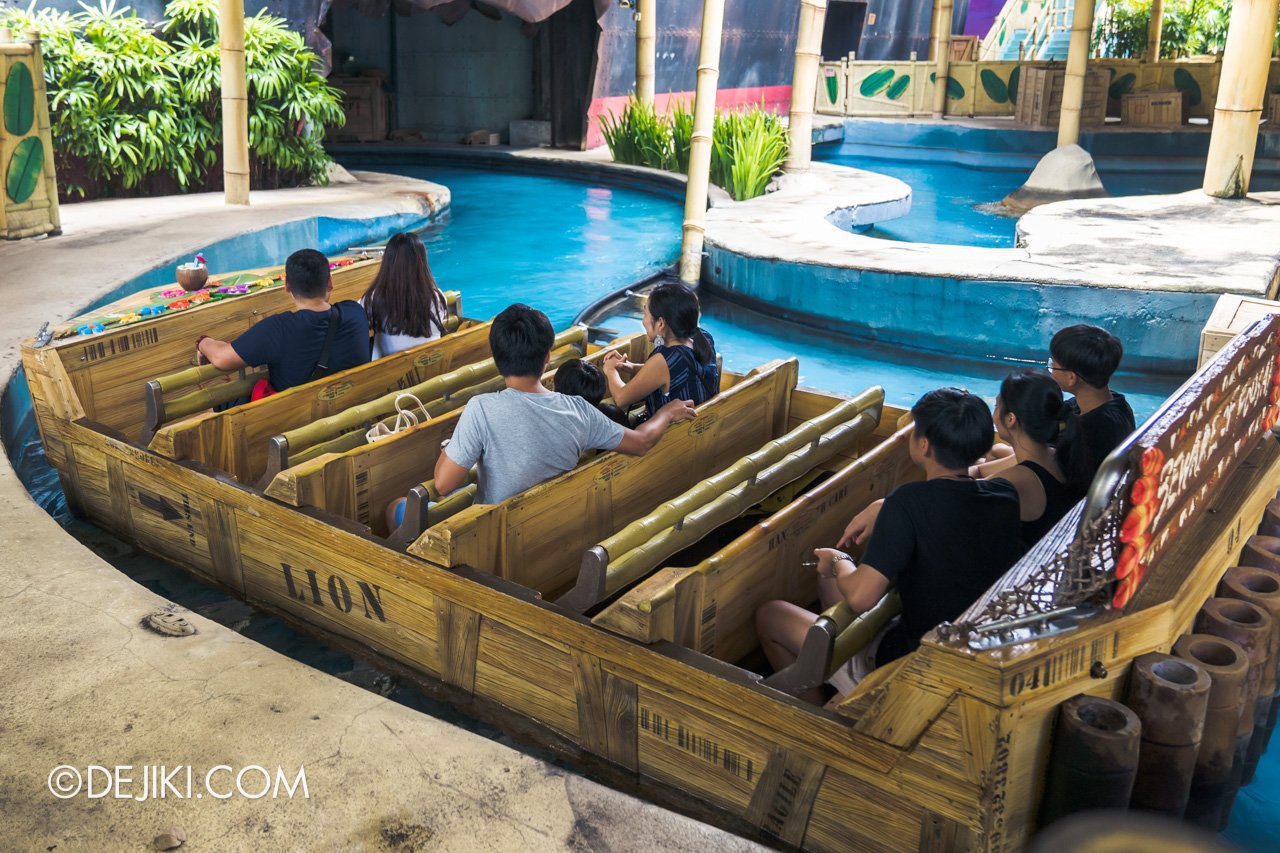 Universal Studios Singapore Reopening FAQs What if I buy a new ticket now?
Ticket sales will resume online from 30 June 2020, 8AM onwards. These new tickets have a fixed date tickets and 'include' a reservation slot for the park, good for entry from 12PM. This also means that the tickets are only valid on that fixed date which is chosen by the ticket buyer at point of purchase.
As part of reopening promotions, Singapore Residents may purchase a One-Day ticket to Universal Studios Singapore Adult One-Day Ticket at S$59, valid for visit to the park from 1 July to 31 July 2020.
Sale of new USS Annual and Season passes, along with renewals, are currently suspended.
What if I am unable to visit the park on the date of my reservation?
According to the Reservation T&Cs, if you make a reservation but do not show up, it will be deemed as "No-Show". The open-dated tickets would be deemed 'used' and no further requests will be permitted. Passholders who do not visit the park on their reservation date will also be deemed No-Show, and will not be allowed to make another reservation until 3 days after the date of visit for which there was No-Show.
To amend or cancel your reservation, contact RWS directly using this form.
Park tickets purchased from 30 June 2020 are only valid on the fixed date printed on the tickets.
I am a Passholder. How many reservations can I make?
You may only have one reservation at a time.
According to RWS: Only after 11:59pm on the day you fulfil your first reservation, can you make your next one. Example: If your first reservation is for 8 August, you can only make your next reservation from 9 August onwards.
I am a Passholder. Is there an extension for my USS Annual/ Season Pass?
Direct from RWS: Passholders whose Passes expire from 6 April 2020 onwards are eligible for the extension.
Your pass will be automatically extended based on the duration that USS was closed (i.e. from 6 April 2020). Apparently no action is required and you would be able to use your pass for the online reservation system and at the park entrance.
What will happen to my unused or expired park tickets?
RWS will contact ticket holders (e.g. USS Day Passes, unused Season and Annual Pass tickets) on the extension and reissue of tickets, if applicable. Please follow the instructions provided in the email, or contact RWS directly for resolution.
What else do I need to know? What do I need to bring to the park?
Make sure that you and accompanying guests have valid park tickets, as well as the confirmation email on your reservation (if applicable).
Guests will need to wear masks at Universal Studios Singapore, except while dining. Please wear a mask before arriving at RWS and USS. It is also advisable to bring spare masks.
Temperature screening will be conducted at the park entrance. During your visit, do ensure safe distancing of at least 1m from other park guests that are not in your party, and use hand sanitisers provided at the park.
Will there be Halloween Horror Nights 10 (HHN10) this year? Or other events?
RWS has not announced if Universal Studios Singapore will proceed the 10th edition of Halloween Horror Nights (HHN10) this year. Given the various measures that will impact the creative presentation and operations of the event, my opinion is that HHN10 is unlikely to be held in the same format as past years.
At this point, the scaled down USS 10th Anniversary celebration is probably shelved.
Is the park different now?
Some experiences may be adjusted or feel different due to various measures implemented at the park to control crowds and increase overall cleanliness. This includes the measures that were implemented before the park's closure in April, such as increased disinfection, temperature checks for all guests, temporary suspension of select experiences and attractions, as well as safe distancing markers all around the park. To help control crowds within ride queues, timed entry tickets may be issued.
Apart from seeing less people in general, there will be fewer guests on board the ride vehicles. Wearing a mask is required while experiencing an attraction. These measures may alter the experience for some rides (e.g. high-speed outdoor rides such as Battlestar Galactica HUMAN vs CYLON).
While the reduced attraction line-up (details below) may not make a visit to USS a compelling one, some park guests may appreciate the lighter crowds, and opportunity to enjoy the park at night without an event overlay.
Attractions available at Universal Studios Singapore from 1 July 2020
During this phase of reopening, not all attractions and facilities will be returning at the start. The available attractions will be operating at lower capacity and with more regular disinfection as part of the resort's safe management measures.
These 14 attractions will be available at the park:
Sesame Street Spaghetti Space Chase
Transformers: The Ride 3D
Accelerator
Battlestar Galactica: CYLON
Battlestar Galactica: HUMAN
Revenge of The Mummy
Treasure Hunters
Jurassic Park Rapids Adventure
Canopy Flyer
Dino-Soarin'
Puss in Boot's Giant Journey
Enchanted Airways
King Julien's Beach Party-Go-Round
Madagascar: A Crate Adventure
*Note: Available attractions subject to change. Check latest details at the park on day of visit.
---
Suspended attractions and experiences at Universal Studios Singapore during this period
Due to safe management measures, these attractions and experiences will not be available until further notice:
Show Attractions
Elmo's TV Time (Pantages Hollywood Theater)
Donkey LIVE
WaterWorld
Lights, Camera, Action! Hosted by Steven Spielberg
Shrek 4-D Adventure
Special Shows
Hollywood Dreams Light-Up Parade
Lake Hollywood Spectacular
Street Shows
Turntables
Rhythm Truck
Madagascar Boogie!
The Dance for the Magic Beans
Other Attractions
Magic Potion Spin
Amber Rock Climb
---
Next Park Update
The reopening of Universal Studios Singapore will be covered in the next park update when I am able to visit the park.
All photos in this post were taken before April 2020.
Subscribe to Dejiki.com or Like my Facebook page for notifications of updates.
---