Universal Studios Singapore starts off 2020 with a modest Chinese New Year event. More details here.
Park Schedule Changes
The park will be extending its opening hours for the upcoming Chinese New Year (CNY) season:
24 Jan (Fri) – 2 Feb (Sun): 10AM – 9PM
If you're visiting the park till closing, don't miss the fireworks show that will be returning to the park: Fireworks Spectacular (9PM) will be held at the park's lagoon on 24 Jan (Friday, CNY Eve) – 26 Jan, and then on most Saturday evenings from February 2020.
---
Chinese New Year 2020 Park Decorations
Looks like a minimalist sort of Chinese New Year at USS, with the streets looking quite barren compared to past years'. Gone are the opulent rows of lanterns floating above the street.
Only these subtle "Prosperity" touches on the street lamps, which matches the Hollywood China Arcade's signboard.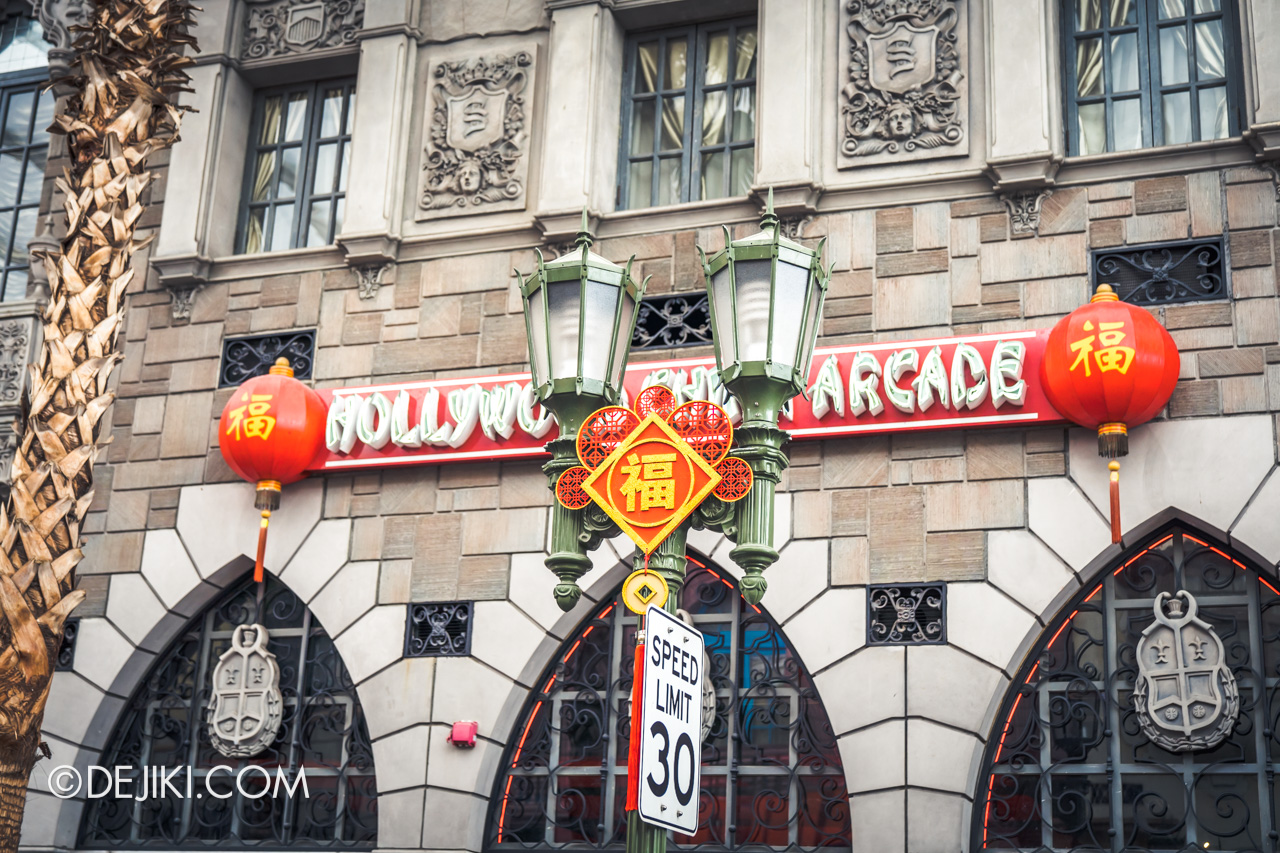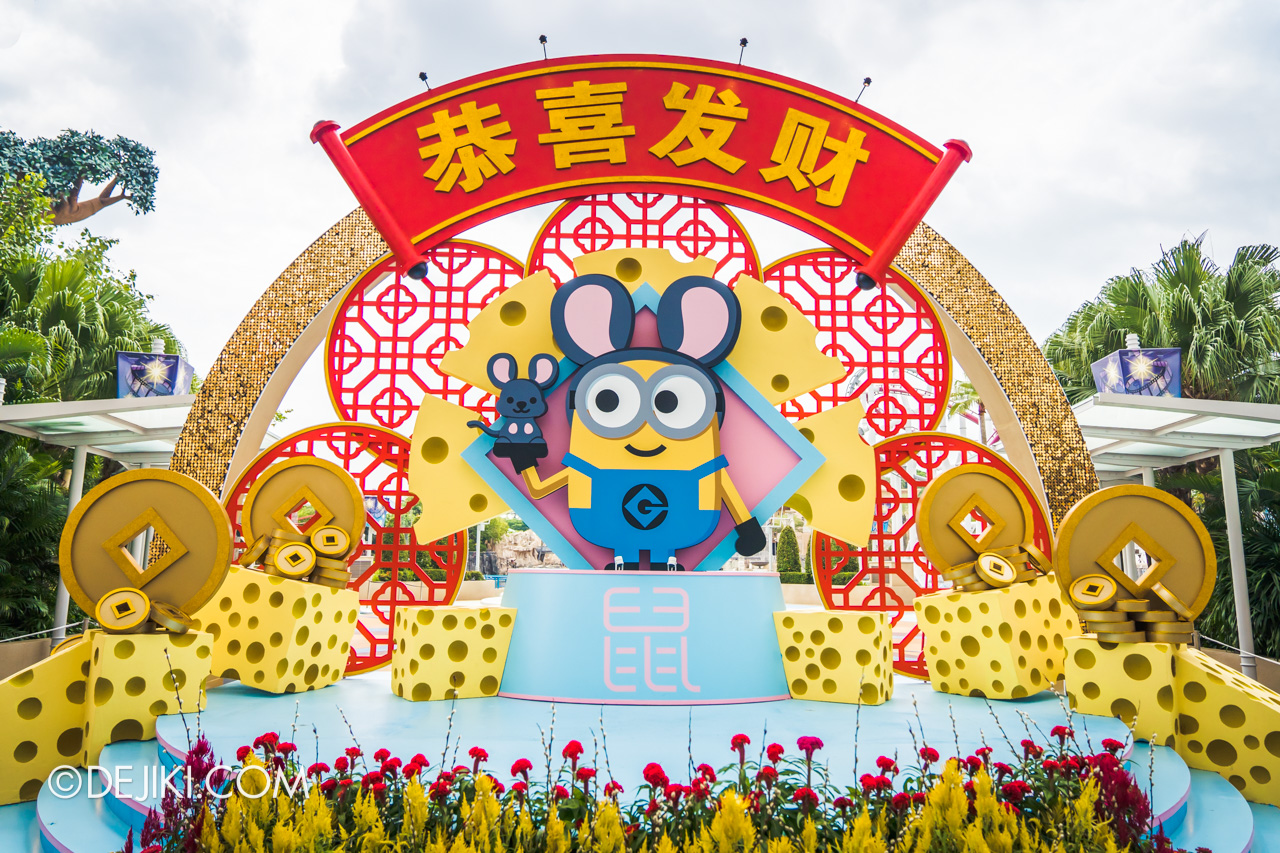 At least there's a new store window and a stage in front of the lagoon, both featuring a Minion wearing the 'rat' headband.
There's a lot of new merchandise this season – scroll down to find out more.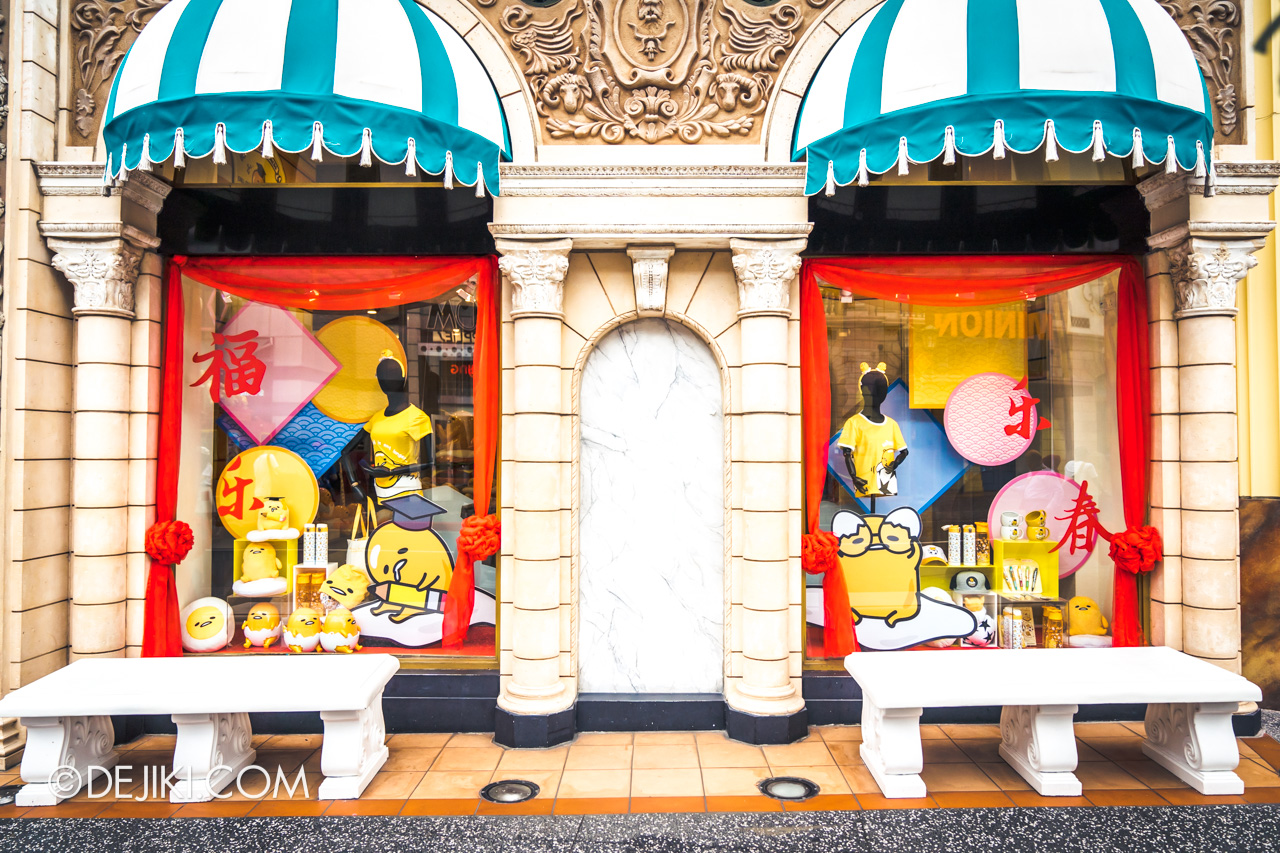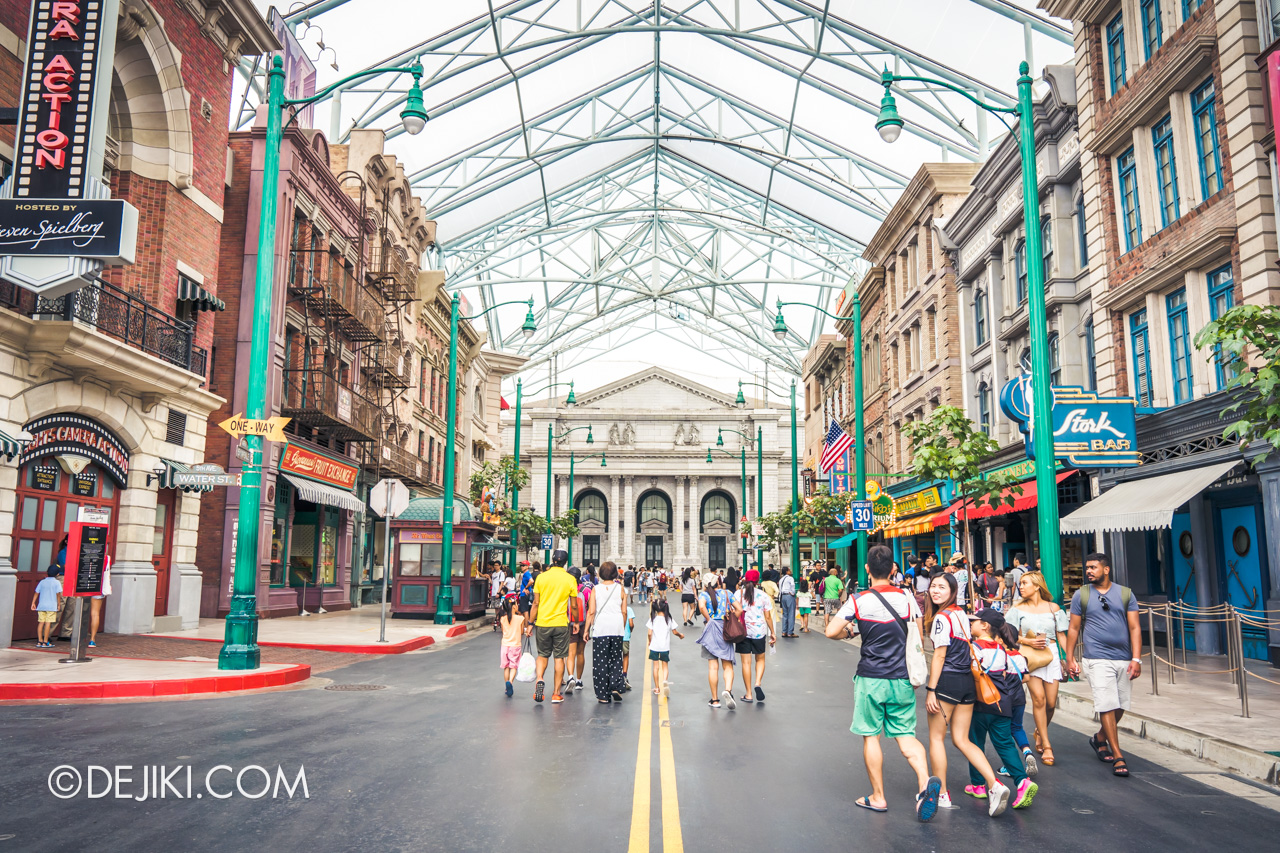 In New York zone – nothing. This area is back to its default mode, with no festive music.
There are some festive touches around the park – Wraps for the park's bins…
And these bright yellow posters showcasing the seasonal F&B options available at the park's restaurants and snack carts. The park map has the full menu:
Check out past park updates with CNY event photos here: 2019, 2018, 2016 and 2015.
---
Auspicious Dragon Trail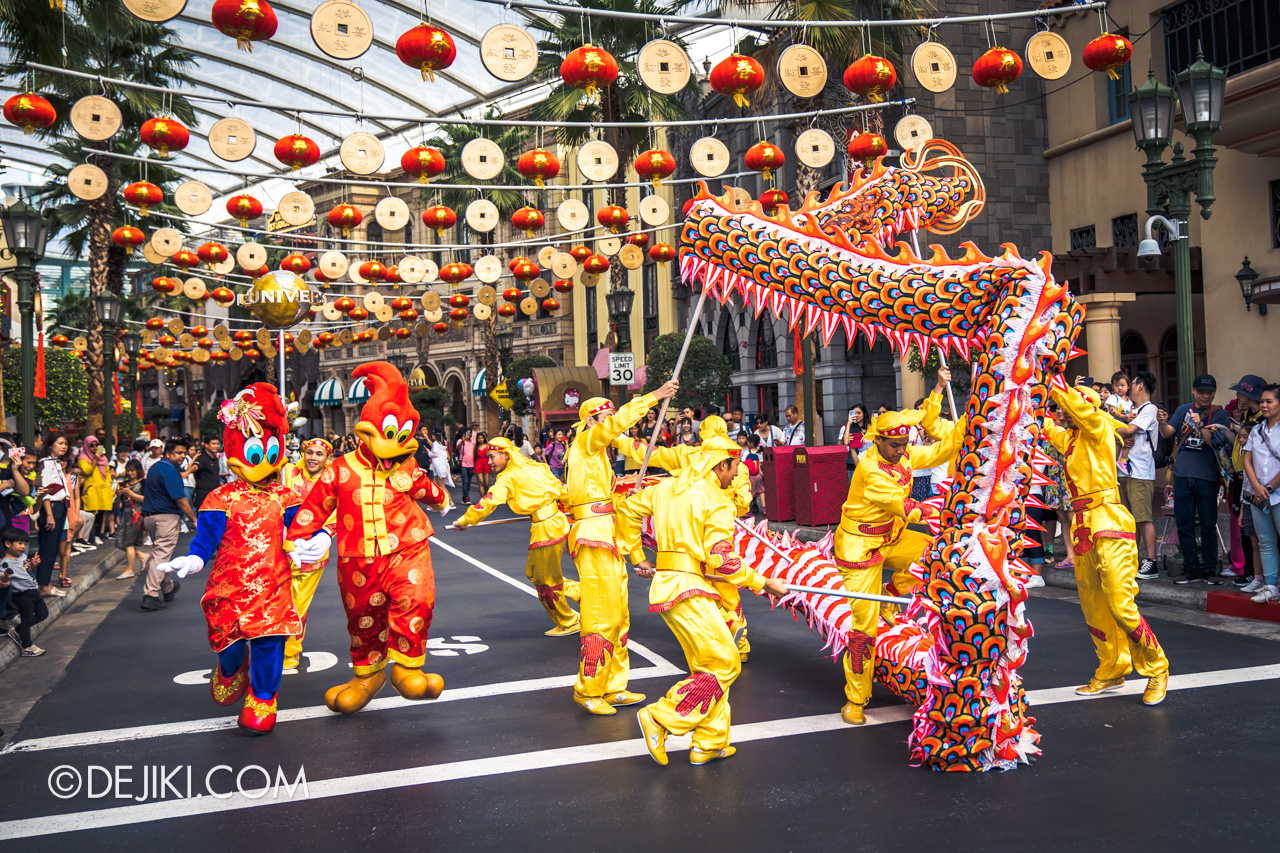 Auspicious Dragon Trail 2019
There's only one Chinese New Year show for 2020, and that's the Auspicious Dragon Trail (which is an updated version of Majestic Dragon Trail from 2018). Same like last year, this procession will go around the park and will have brief stops at each of the park's themed areas.
The Auspicious Dragon Trail will probably only happen once a day, during the late afternoon – so check the schedule at the park.
---
Chinese New Year 2020 Meet & Greet
There's a special Meet and Greet happening at the Hollywood stage, with Bob wearing the Rat headband.
Some other park characters will be in their CNY outfits, but note that certain characters will only appear with these outfits during the Auspicious Dragon Trail.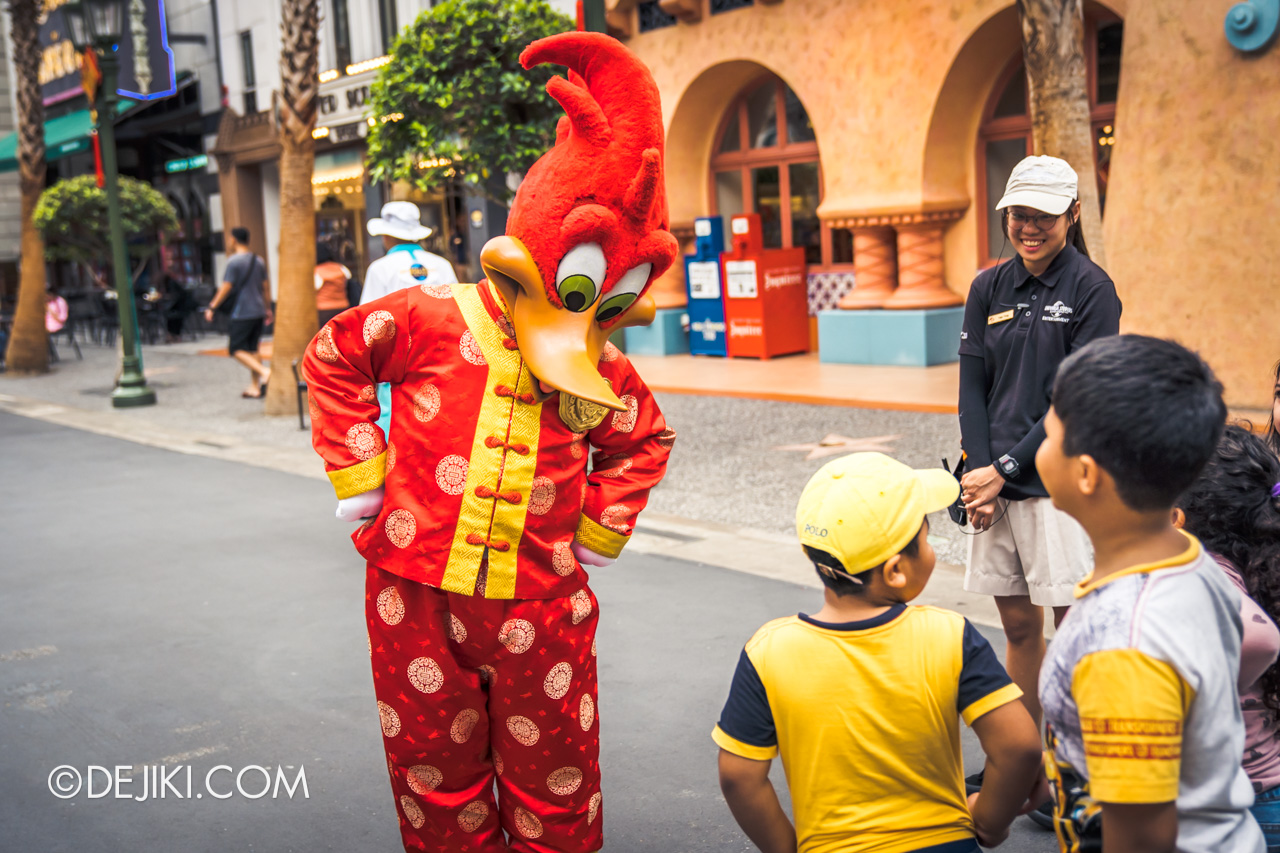 ---
Chinese New Year 2020 – Minions Zodiac merchandise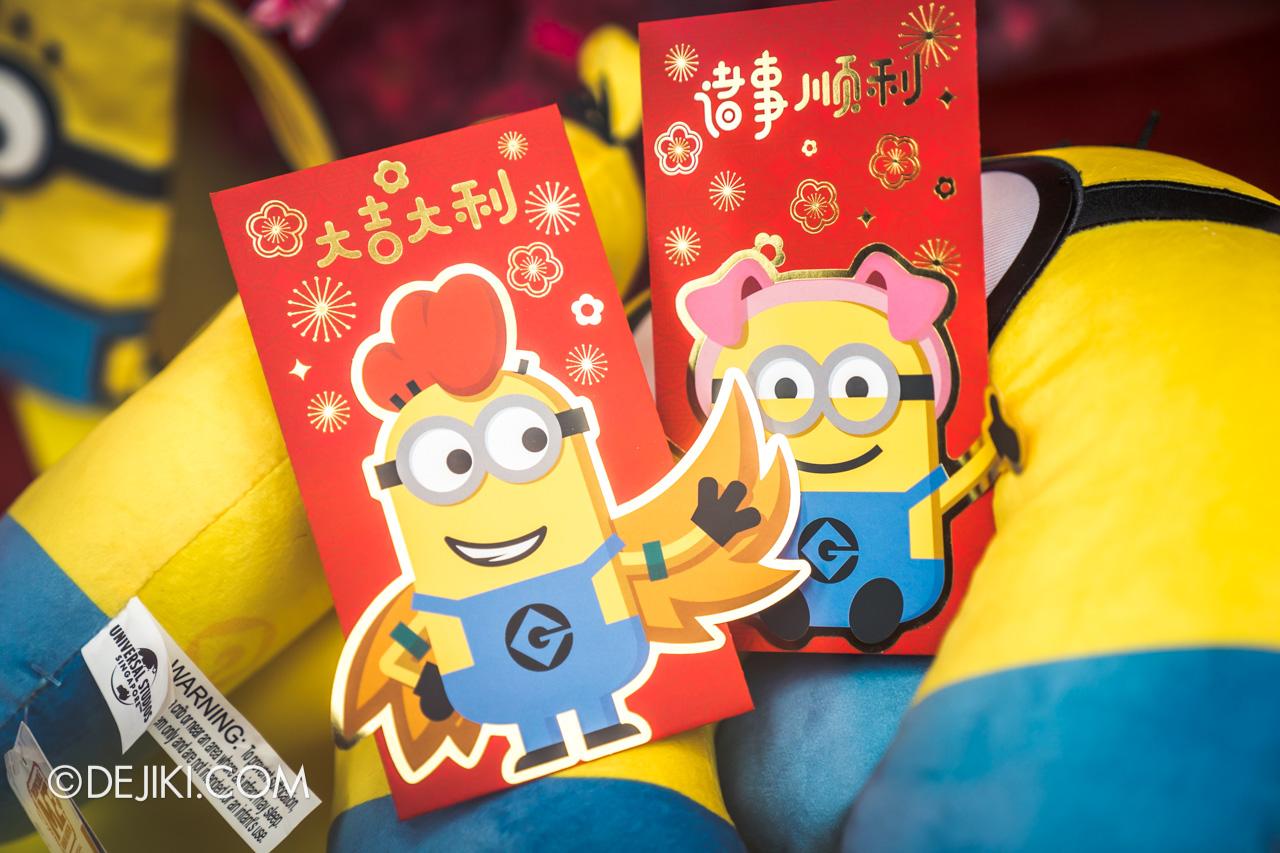 The Minions Zodiac collection is now available at the Universal Studios Store and Minion Mart.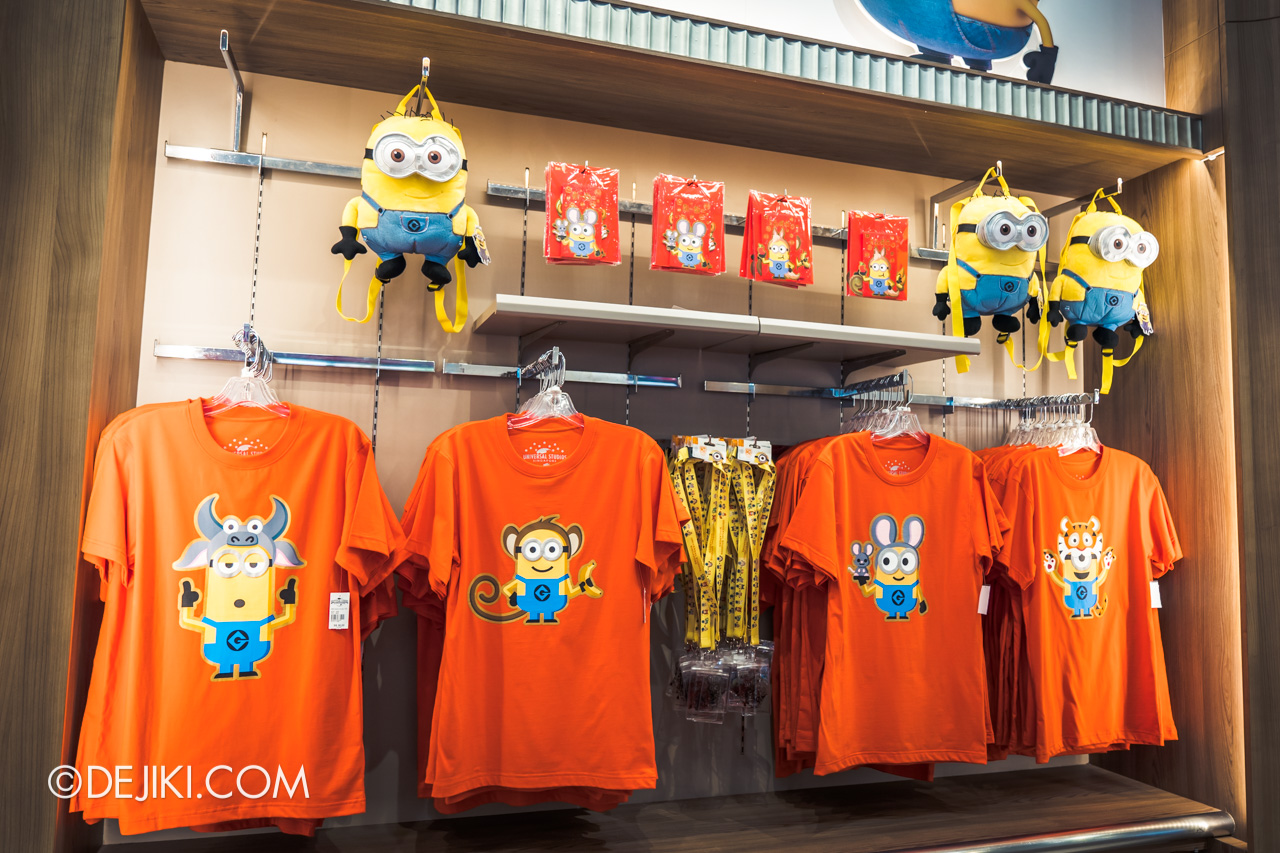 Minions Zodiac Adult T-Shirt ($38) available in 12 designs, one for each animal or sign of the Chinese Zodiac.
Minions Zodiac Kids T-Shirt ($35) for the younger ones.
Minions Zodiac Keychain Set ($20) comes in bundles of three, so you'll have to buy four sets to get them all.
Minions Zodiac Red Packet ($8 for a set of 6). You'll need two different sets to have all 12 signs of the Zodiac.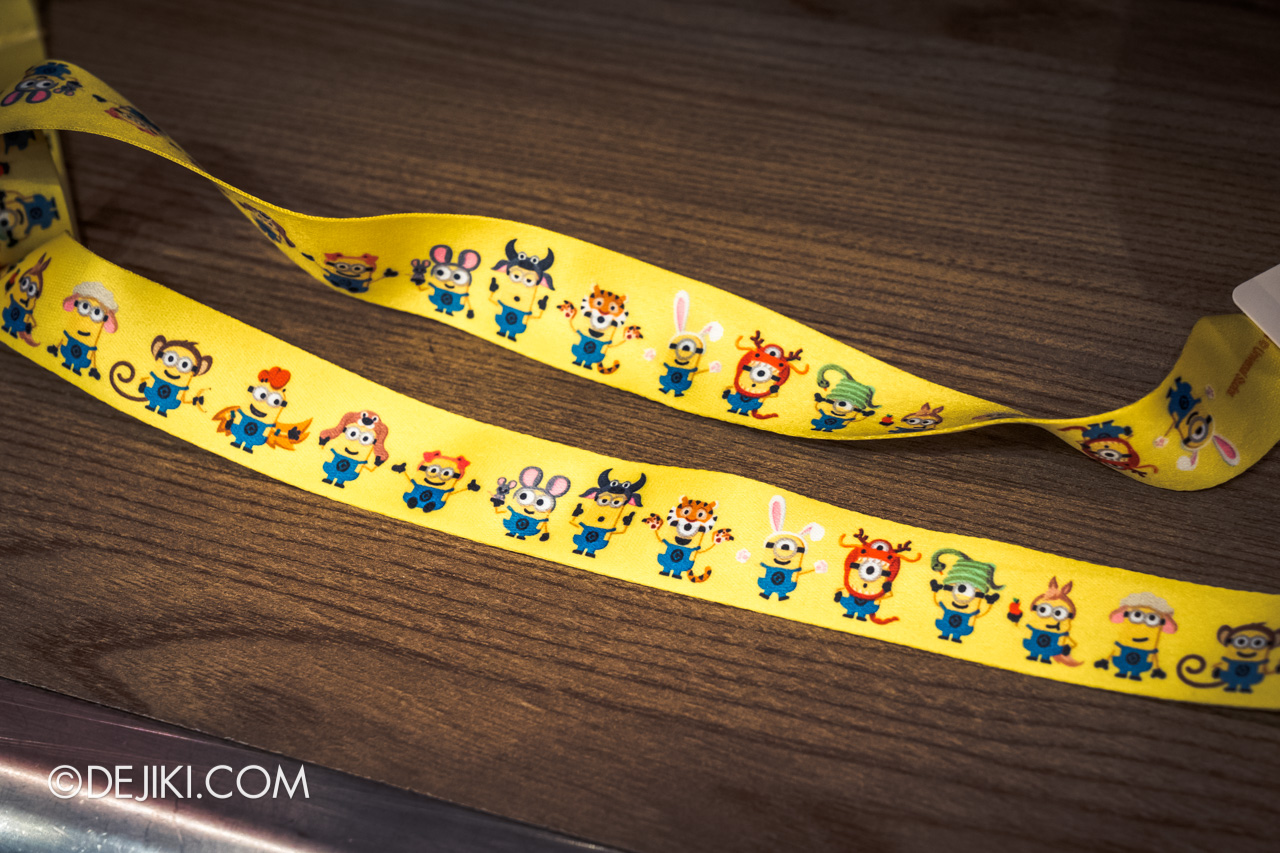 Perhaps the Minions Zodiac Lanyard ($10) will be popular, as the design has all the animals. It comes with a clear plastic card holder with the 'Rat' Minion design.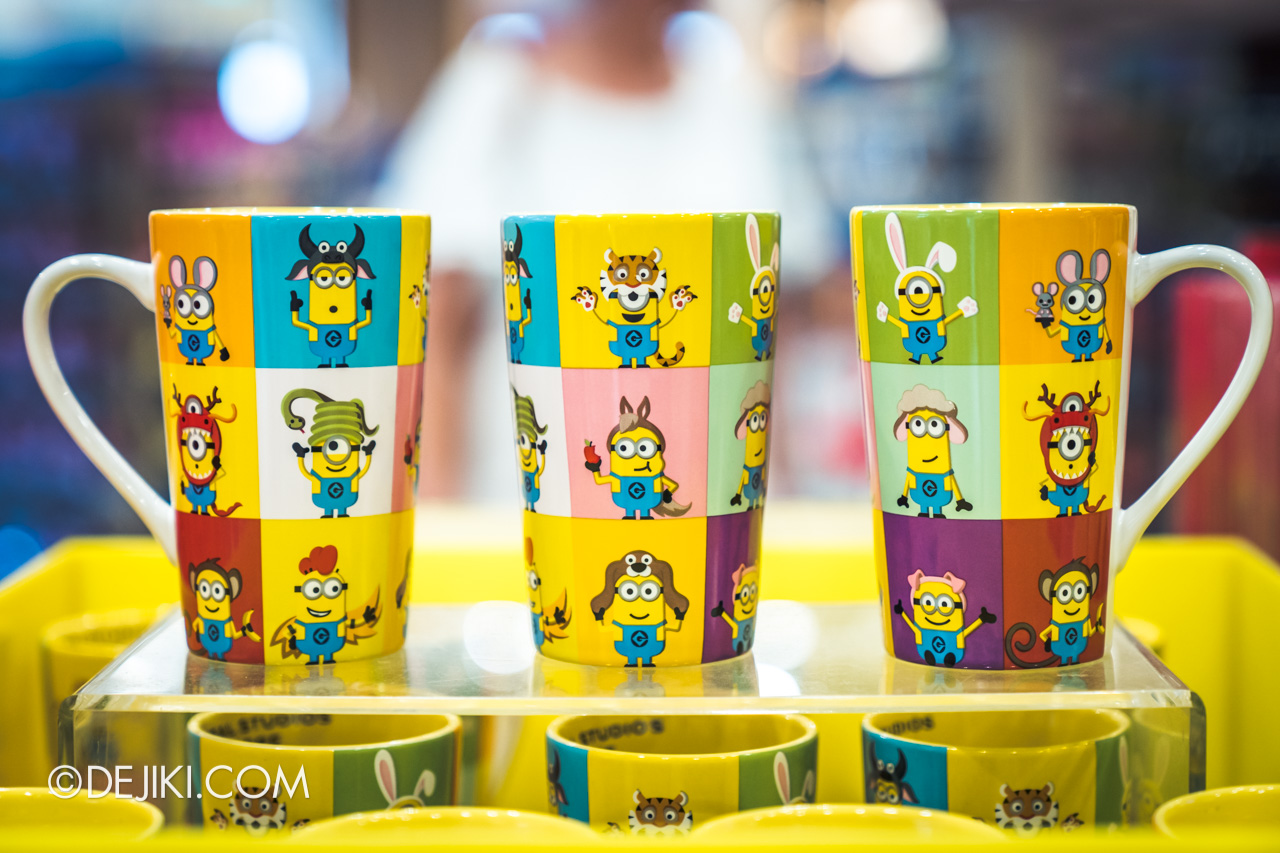 The Minions Zodiac Mug is another item that features all 12 animals.
If not, you can grab this Minions Zodiac Magnet ($12) which includes a Chinese knot tassel and interestingly, some small variations on the zodiac minions' design.
One last thing about the Minions Zodiac… Annual Passholders can redeem a set of Minions Spring Couplets (basically paper banners to display at their homes) from the Guest Services office.
---
New Transformers Meet and Greet area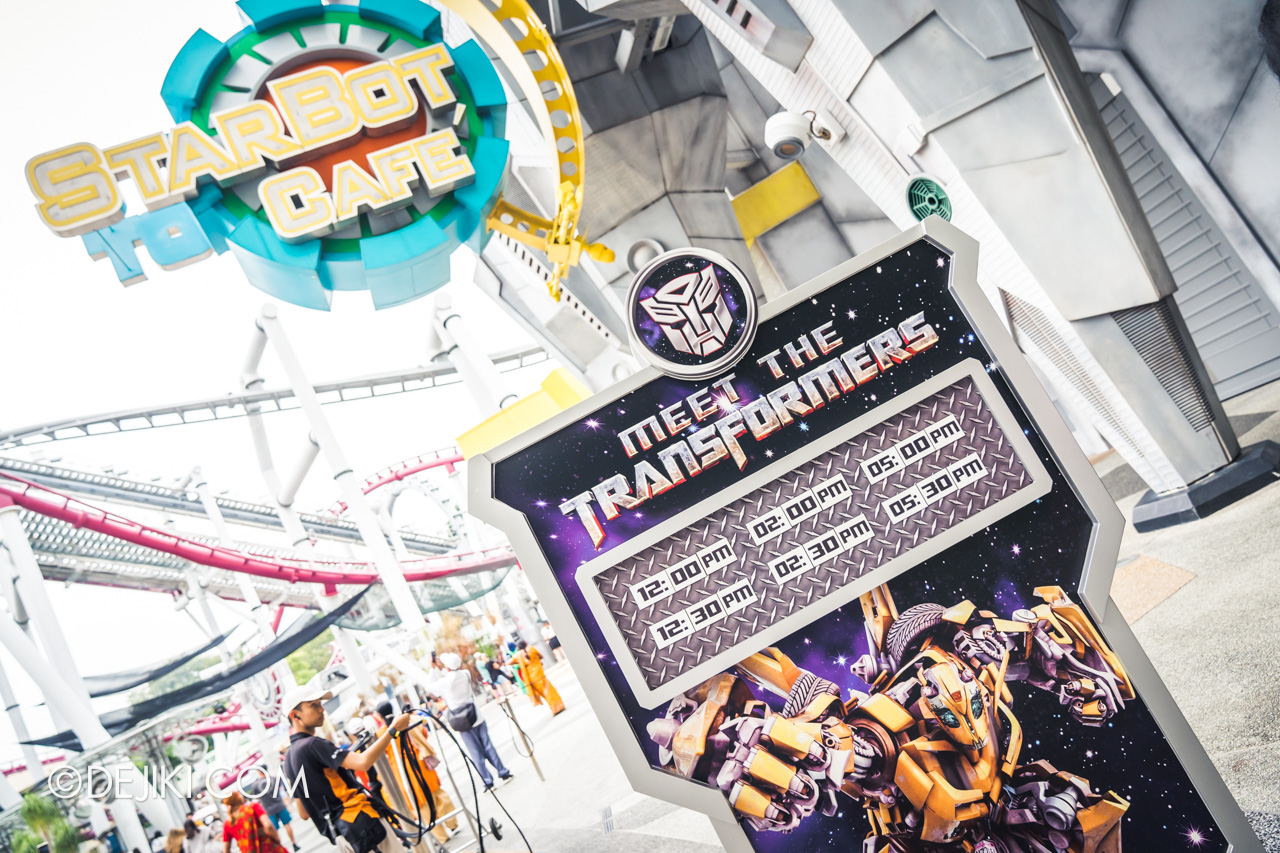 The new Meet and Greet spot for Transformers is now right beside Starbot Cafe.
Along with this update is the live voice-acting for Optimus Prime (and I assume Megatron) which some people have told me is already around for quite some time, but I have never experienced it until this year.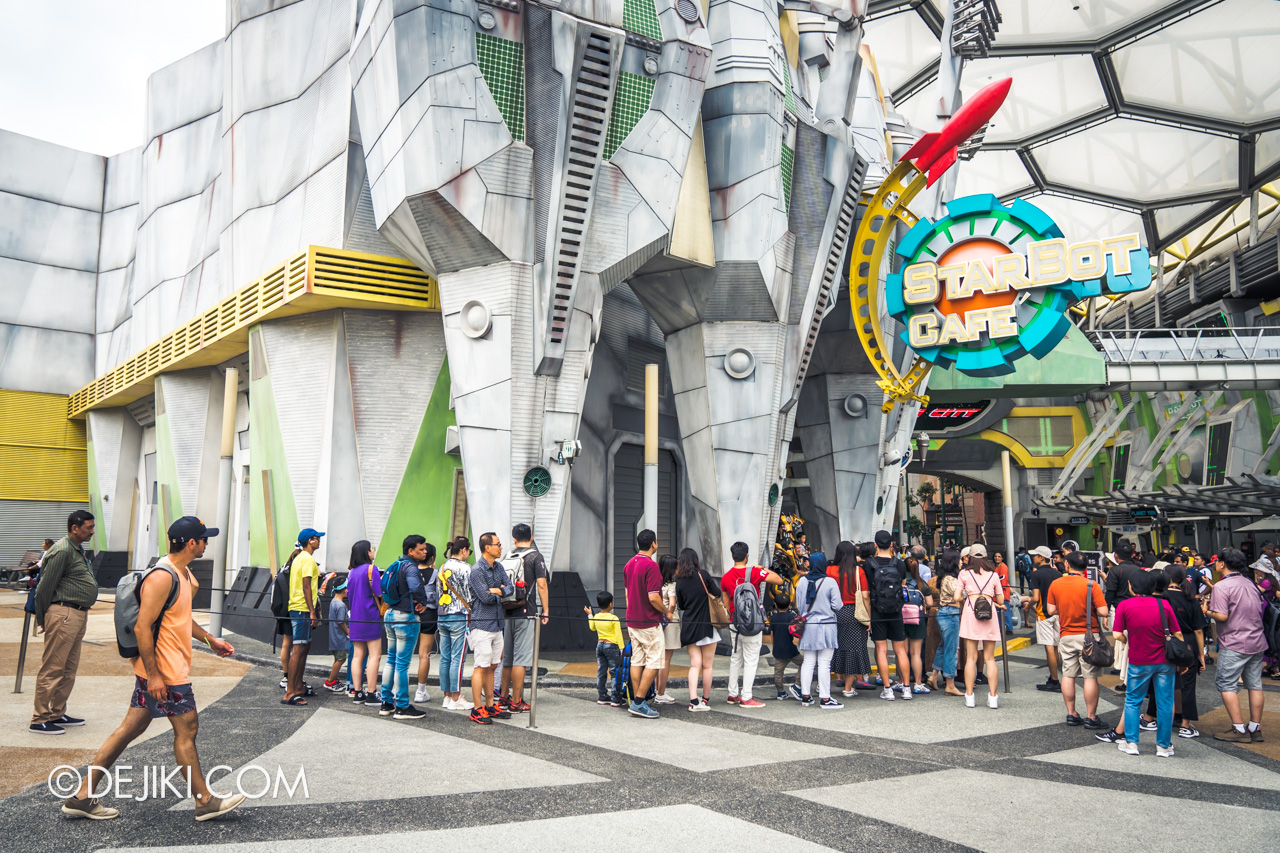 The queue now winds around the other side of Sci-Fi City, and the 'viewing area' is now much smaller.
Hollywood Dreams Light-Up Parade returns for 2020 season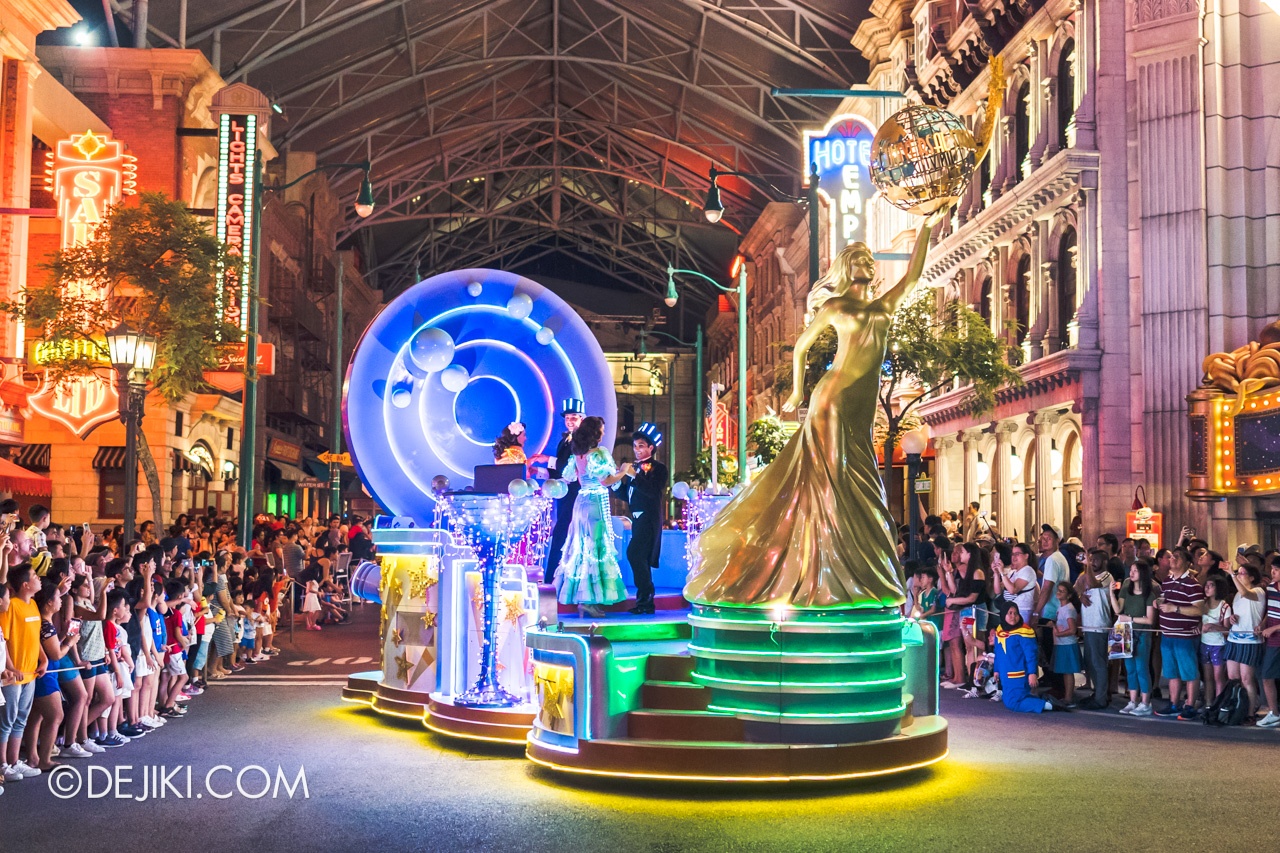 Hollywood Dreams Light-Up Parade will return on 25 and 26 Jan (first 2 days of CNY), and then as a regular show on most Saturday evenings from February 2020.
---
Other updates around the park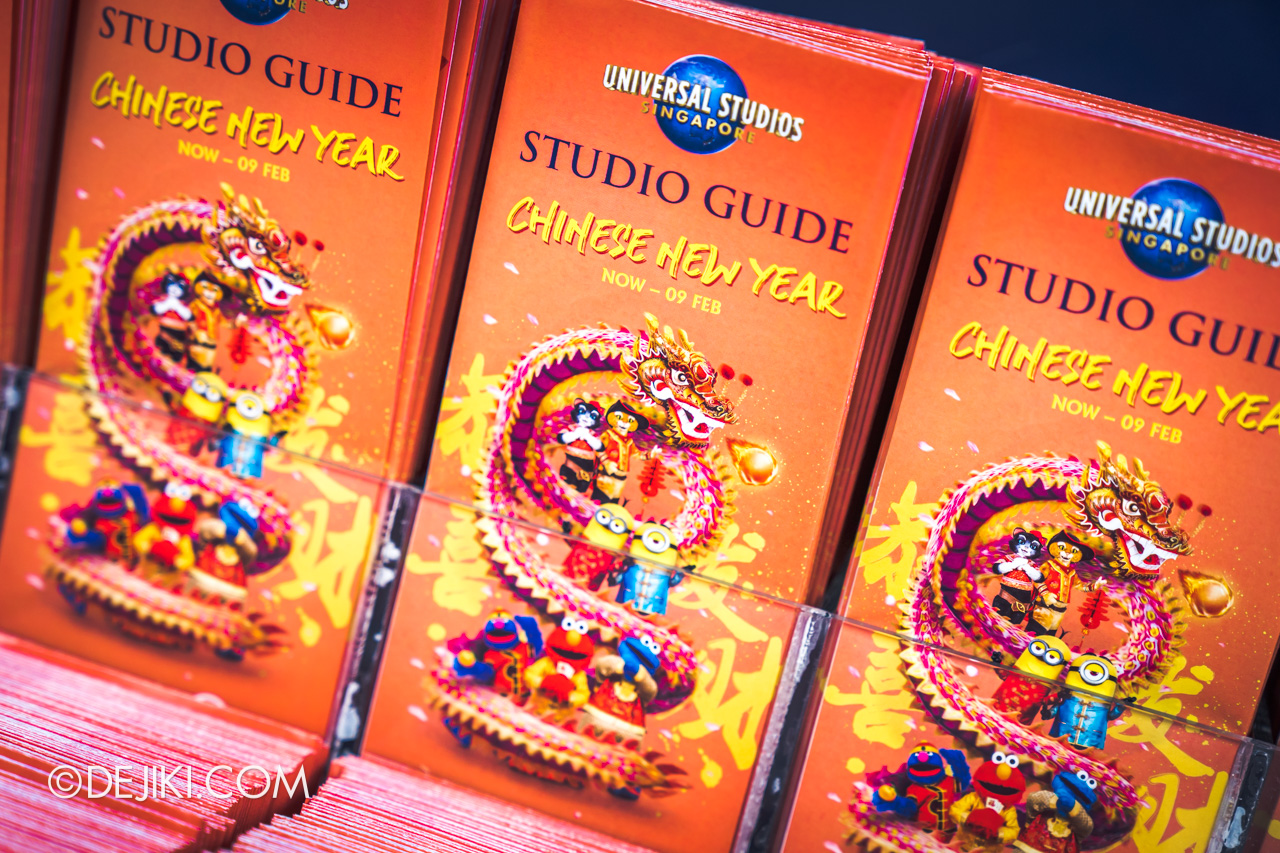 These are the new festive park maps which will be given out until early February 2020.
Hopefully, this 'CNY lite' experience is part of cost-saving efforts to bring better programming for upcoming events, such as the park's 10th Anniversary Celebrations, which should begin sometime in March 2020. There was only one other of such celebration, for the park's 5th Anniversary back in 2015.
Most major theme parks celebrate their 10th Anniversary milestones with some significant announcements or major park additions or upgrades. Perhaps Universal Studios Singapore could consider unveil more details on their upcoming expansion areas, Minion Park and Super Nintendo World. Some of the park's attractions could also do with technology upgrades, but I really don't expect that.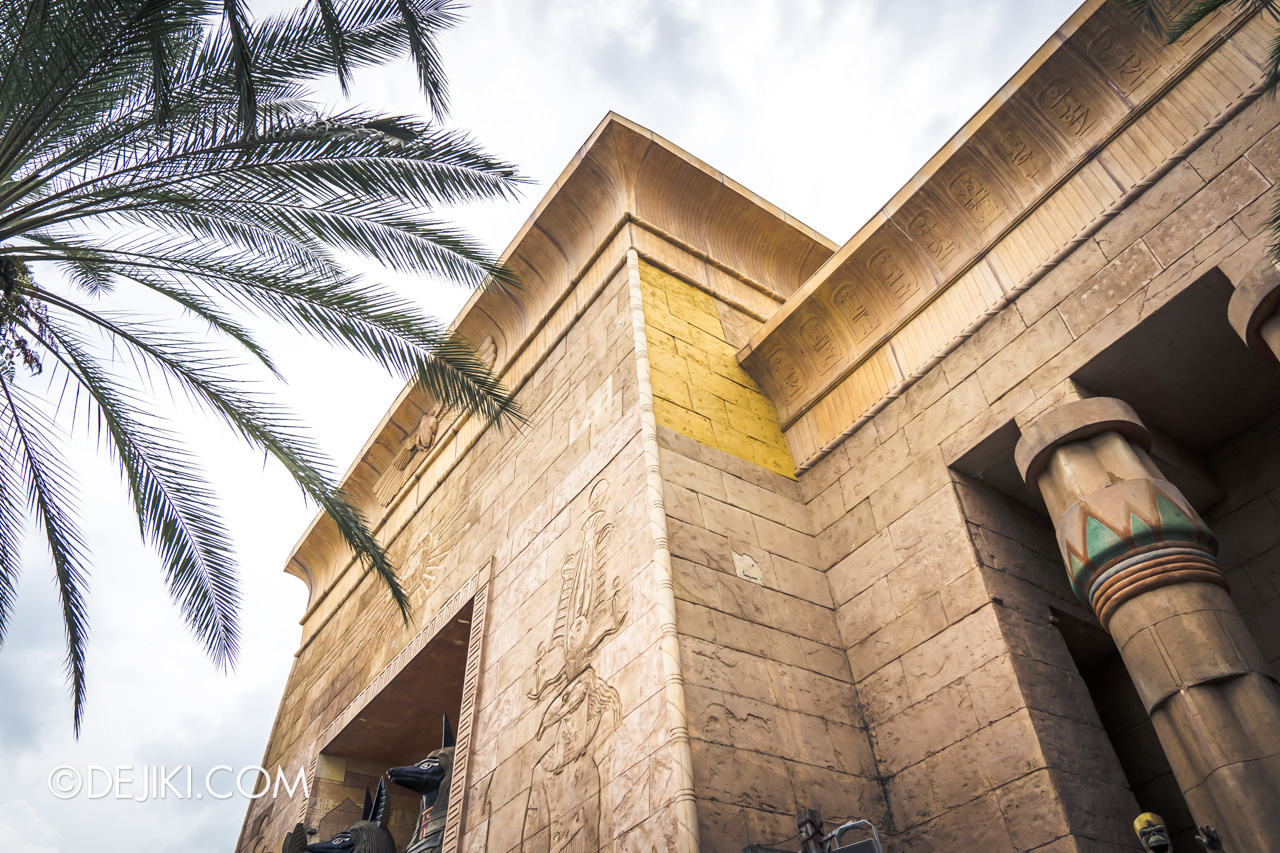 Some improvements works are happening around the park, including refurbishments on the Revenge of the Mummy show building exterior, and some ride closures for scheduled (short) maintenance.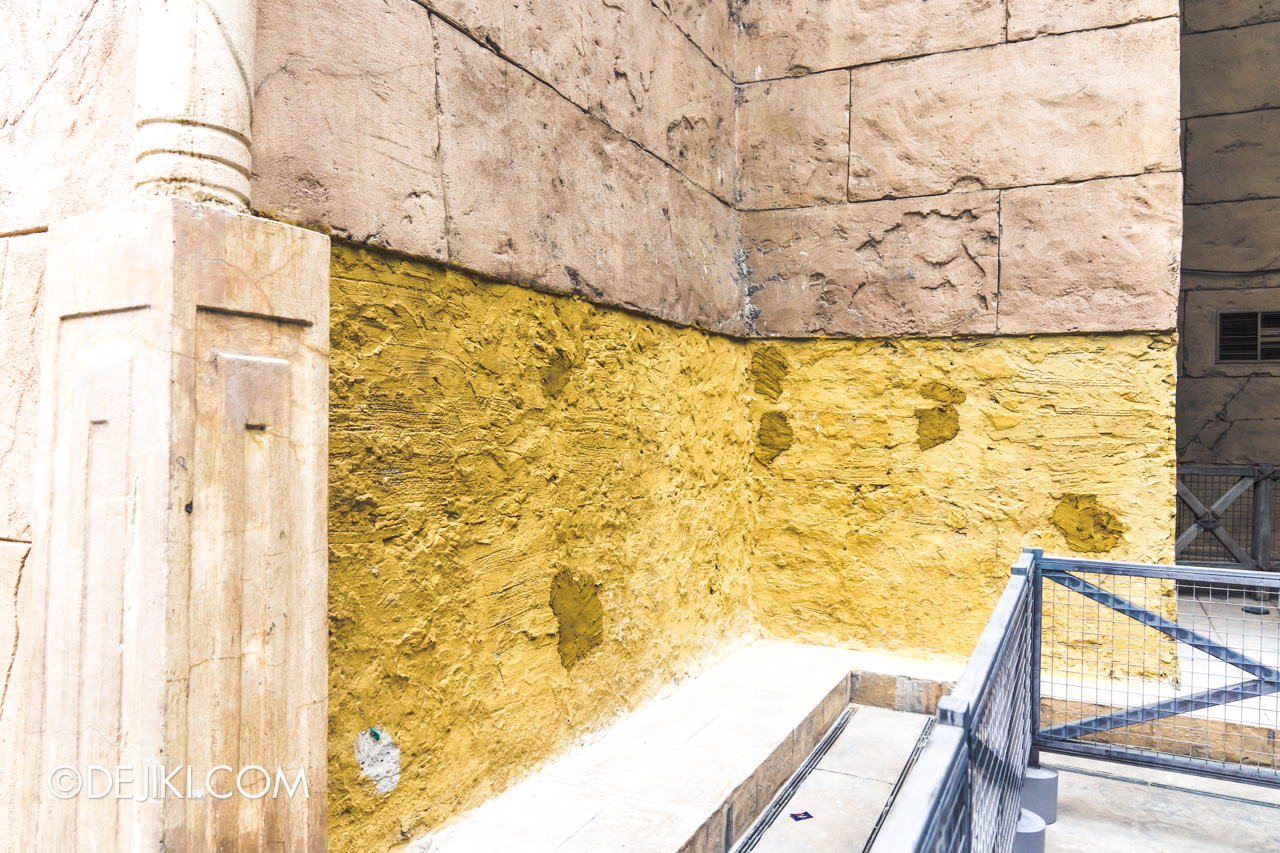 Out of all the areas in the park, the Ancient Egypt area has.. ironically aged the worst. Hopefully the park has plans to restore it back to the 2010 days, when there is some harmony to the colour tones applied throughout this area.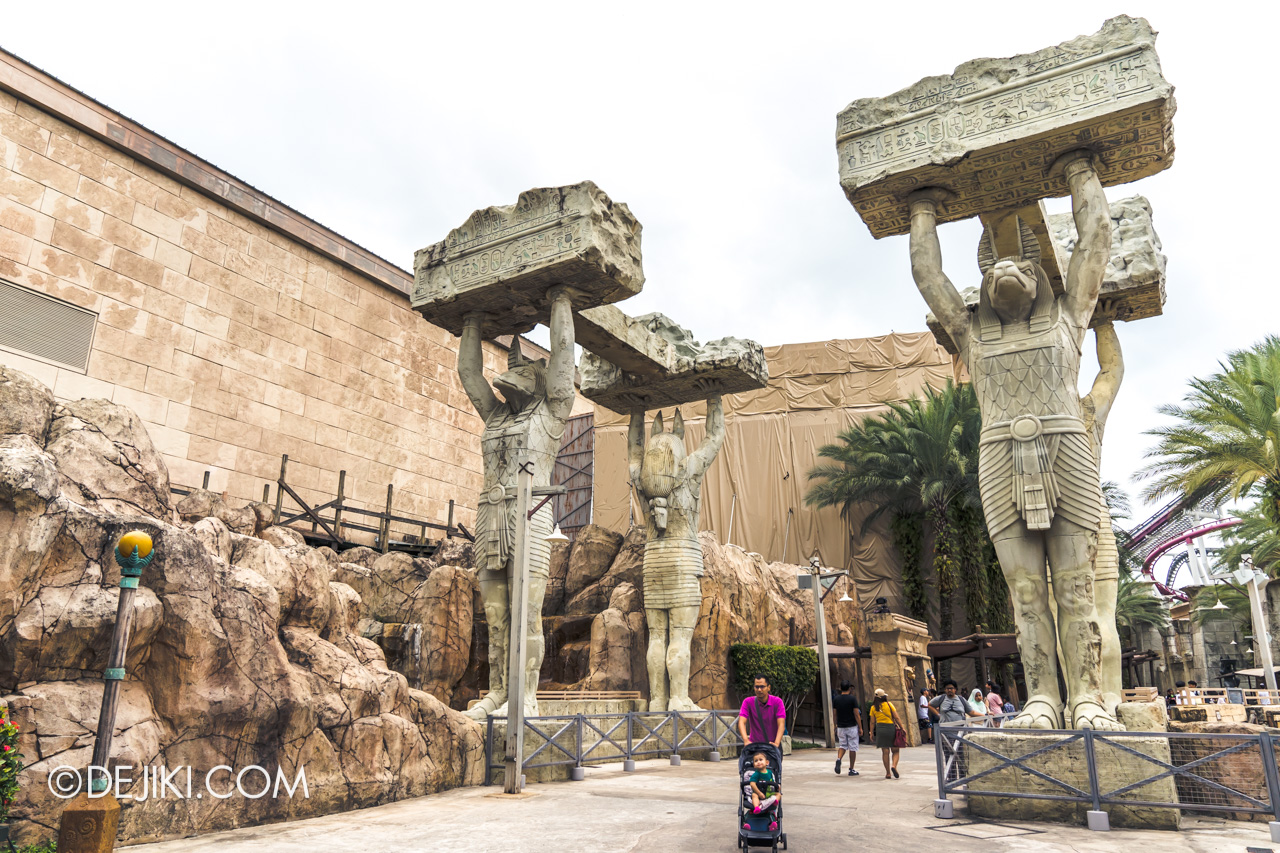 2020 USS Ticket Pricing updates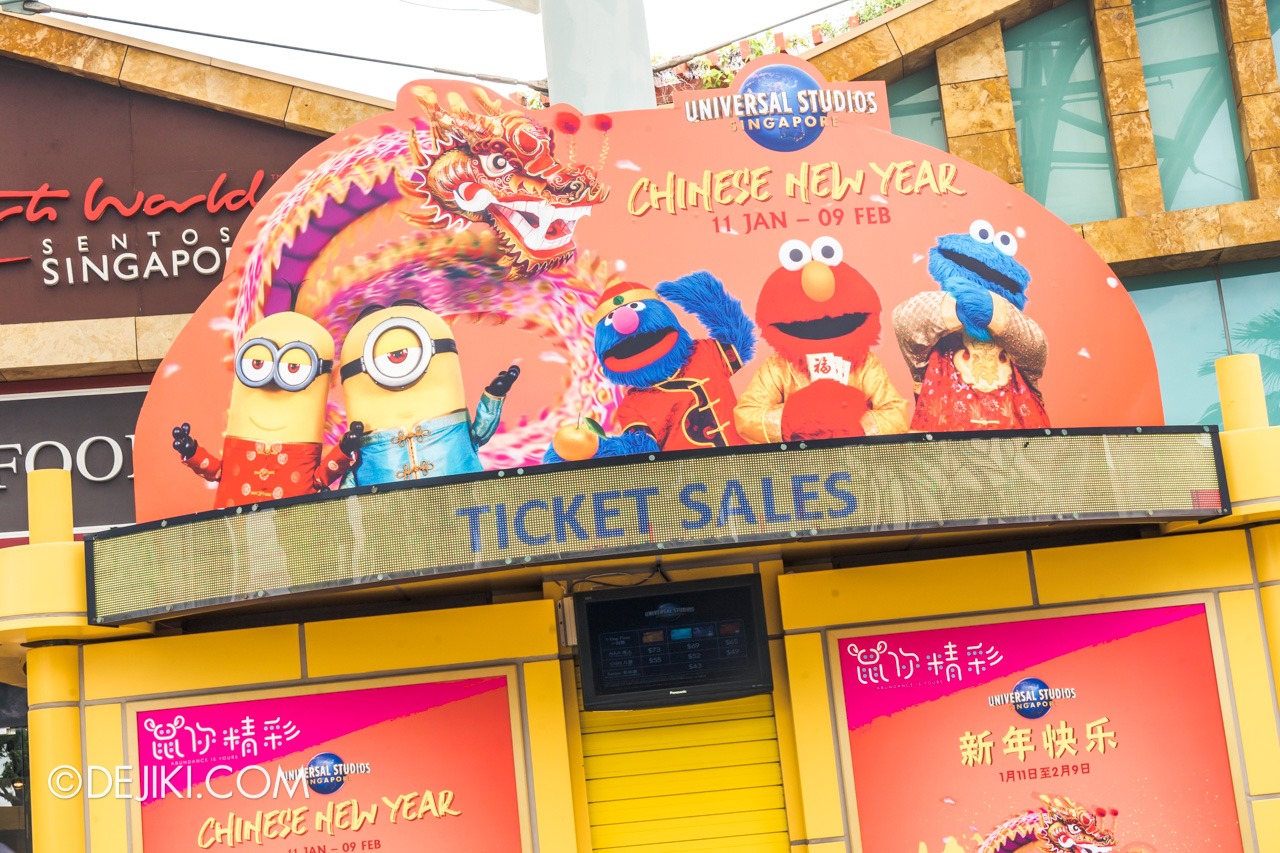 Universal Studios Singapore has increased its ticket prices in January 2020, adding $2 across the board.
| Ticket Type | Adult | Child | Senior |
| --- | --- | --- | --- |
| USS One-Day Ticket | $81 | $61 | $43 |
| USS SG Resident ANYTIME One-Day Ticket | $77 | $58 | $43 |
| USS SG Resident Off-Peak One-Day Ticket | $71 | $55 | $43 |
For Singapore Resident Tickets, verification of Singapore Resident card (NRIC) is required before admission. Guests that do not qualify will have to pay the standard rates.
Off-Peak Tickets are valid Sundays to Thursdays, excluding gazetted public holidays, and all days in June and December.
2020 USS VIP Experience Pricing updates
The prices for the USS VIP Experience (previously known as USS VIP Tour) had also increased, and it is much more significant for certain months of the year. Oddly enough, the seasonal calendar is not the same as the usual park tickets, with July and August designated as Peak periods for the VIP Experience.
Before the change in January 2020, the VIP Experience was priced at $298 for adult and $228 for child (above age 12).
Ticket Type
Adult
Child
USS VIP Experience NON-PEAK
(in Months of January – June, September – December)
$318
$298
USS VIP Experience PEAK
(in Months of July and August)
$388
$368
Mastercard Cardholders and RWS Invites members can enjoy discounted rates. Check this page for more details.
---
Universal Studios Singapore's Chinese New Year 2020 event is happening from now till 9 February 2019.
Get your tickets at Universal Studios Singapore park entrance or via Klook online.
(Purchases made via Klook will help support Dejiki.com at no extra cost to you)
Subscribe to Dejiki.com or Like my Facebook page for notifications of updates.
---