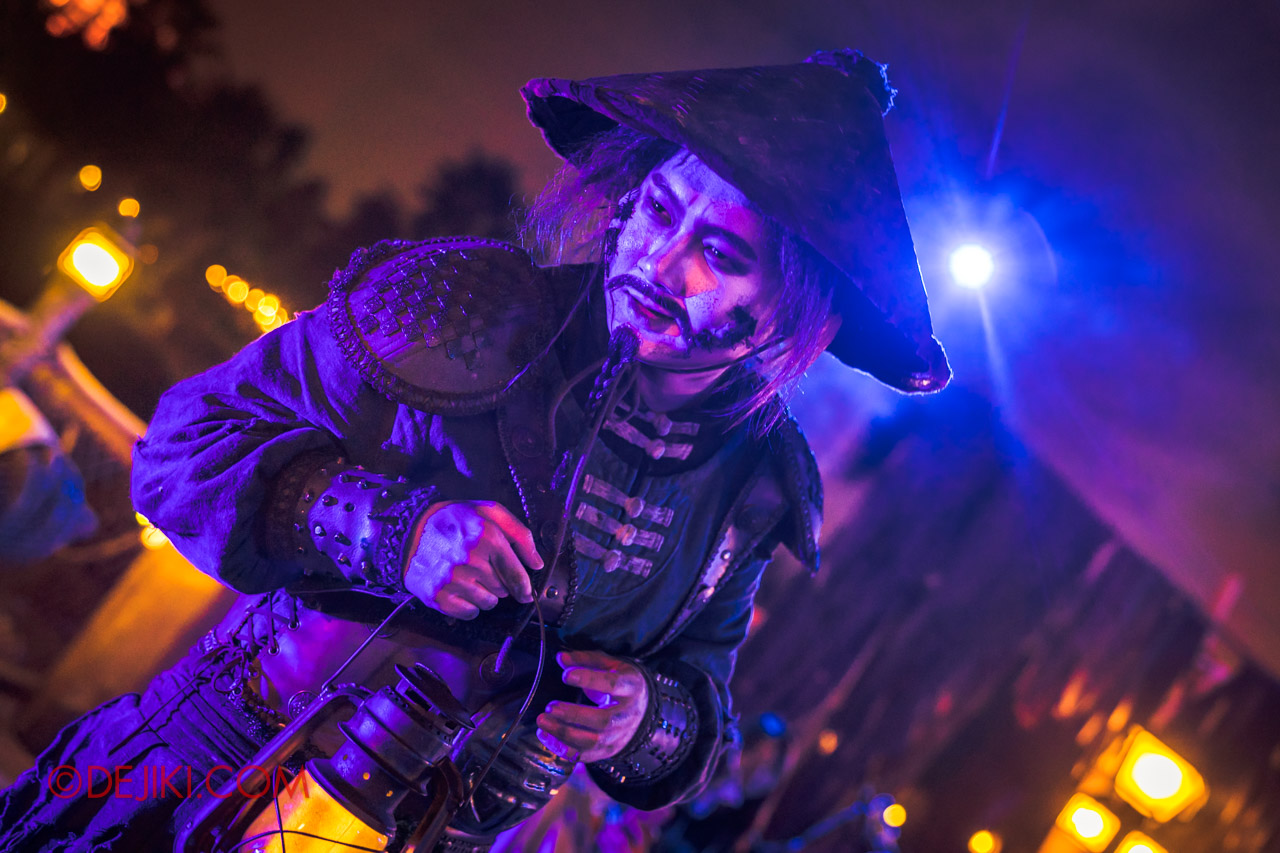 Meet ghostly pirates, see Disney Villains on parade and experience spooky fun at Shanghai Disneyland's Halloween event! Read on to find out more.
2019 Halloween Event at Shanghai Disneyland
Disney's Halloween events take on a more family-friendly and fun approach in comparison to Universal's Halloween Horror Nights. There's throngs of cute characters to meet, and possibly the only scary people you'll see have already been running loose in the park for ages: Disney Villains – and for the case of Shanghai, a mob of pirates lurking at Treasure Cove.
This is Shanghai Disneyland's third Halloween event, and the season of kooky fun lasts from October till 3 November 2019. All park guests can enjoy the attractions and activities on most days.
On 31 October 2019, the park will celebrate Halloween with its first-ever Halloween Party, with extended park hours and entertainment lineup for one night only. A special ticket is required for the party.
Last year, I checked out Shanghai Disneyland's 2018 Halloween Time with the Halloween Afternoon Ticket that let me enter the park after 5PM. In 2019, Halloween ticket holders can enter Shanghai Disneyland from 4PM. This ticket is not available for 31 Oct 2019 because of the party.
Some of my theme park friends visited and confirmed my assumption that much of the lineup has returned for this year – with small changes here and there. Enjoy the photos!
Treasure Cove Ghost Pirates: A Trial of Darkness
The only thing that is marginally scary is the A Trial of Darkness experience at the Treasure Cove area of the park, with the appearance of ghost pirates.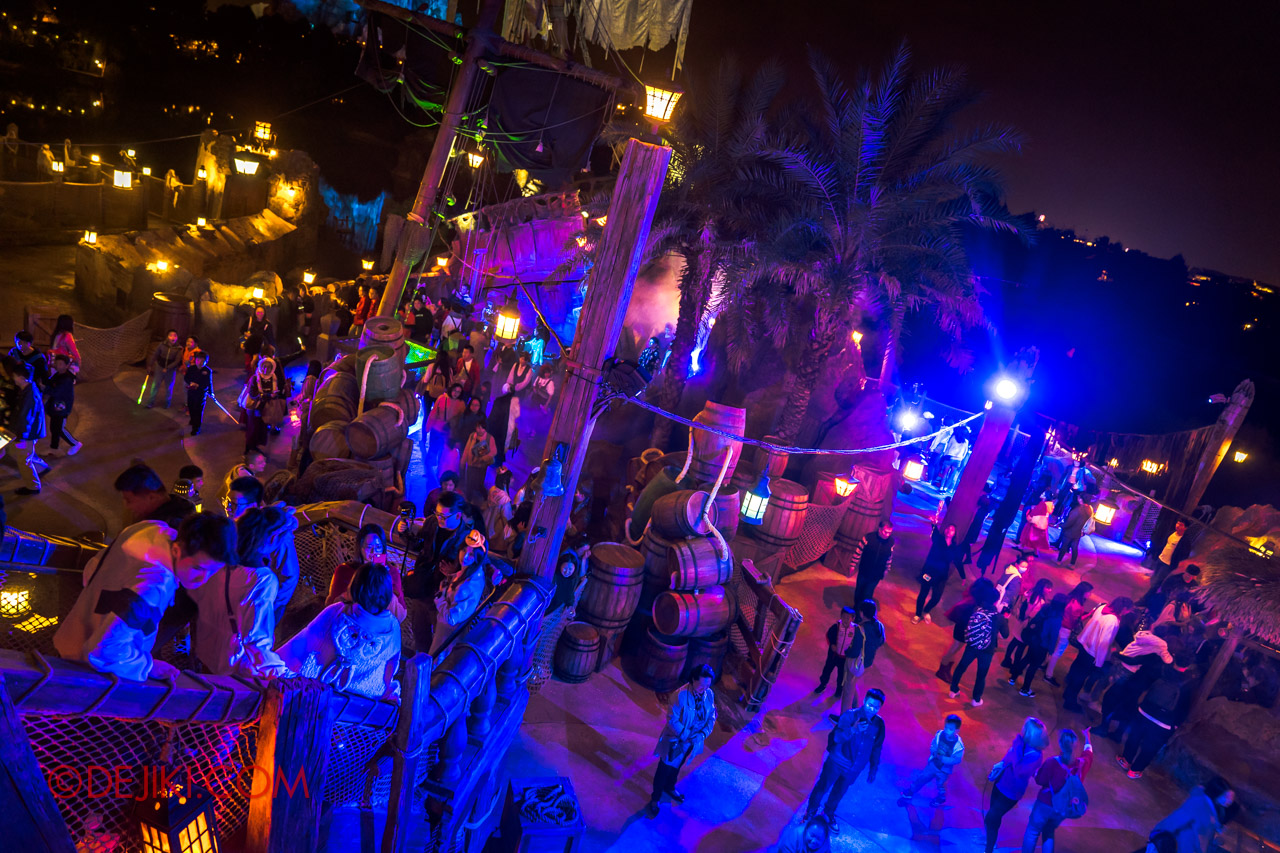 The Trials take place at the Shipwreck Cove attraction – so this play park is now littered with skeletons and spooky decorations all over.
Pirates afflicted with 'The Darkness' roam from the shadows, and they are ready to share some ghostly stories and haunting sea shanties with you.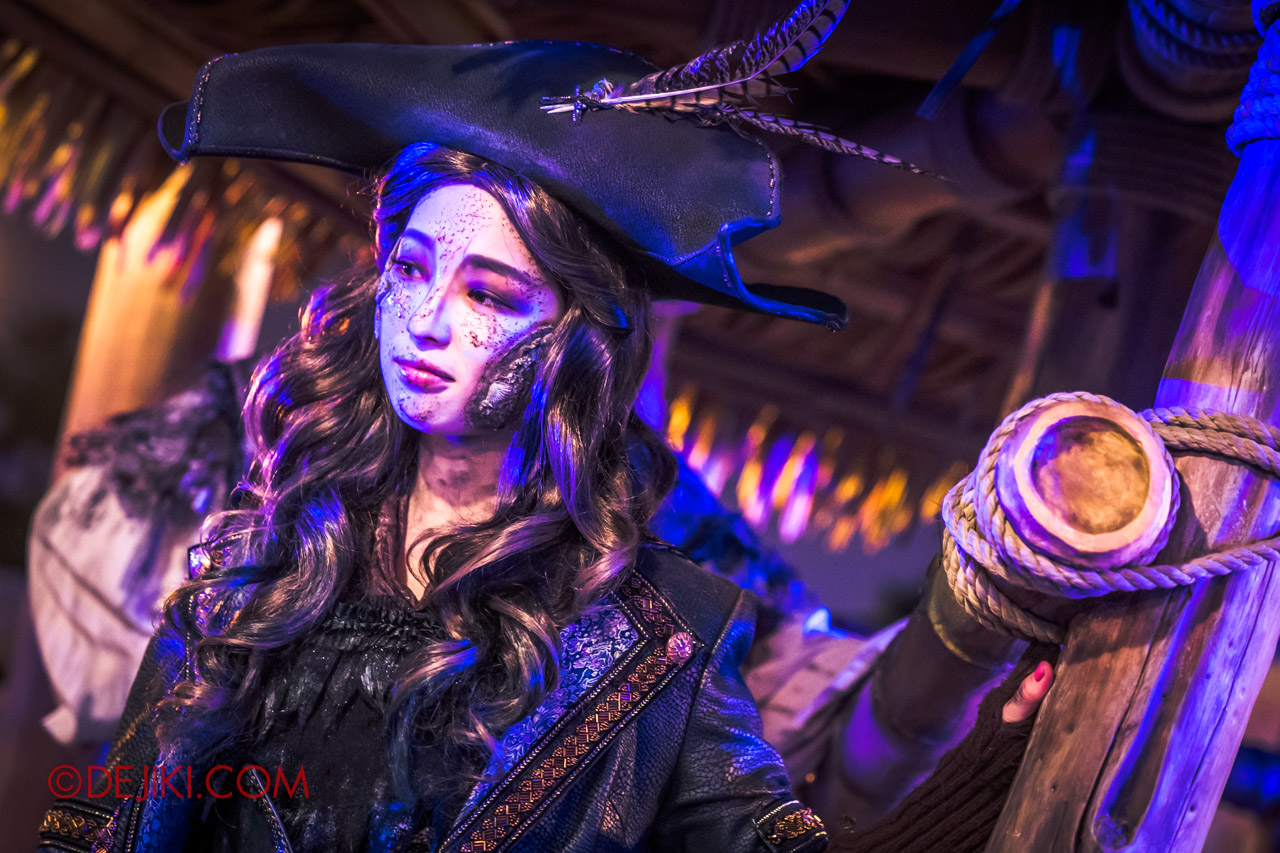 Or maybe just strike a pose.
The Spirits Locker sub-area offers even more close encounters with the ghost pirates.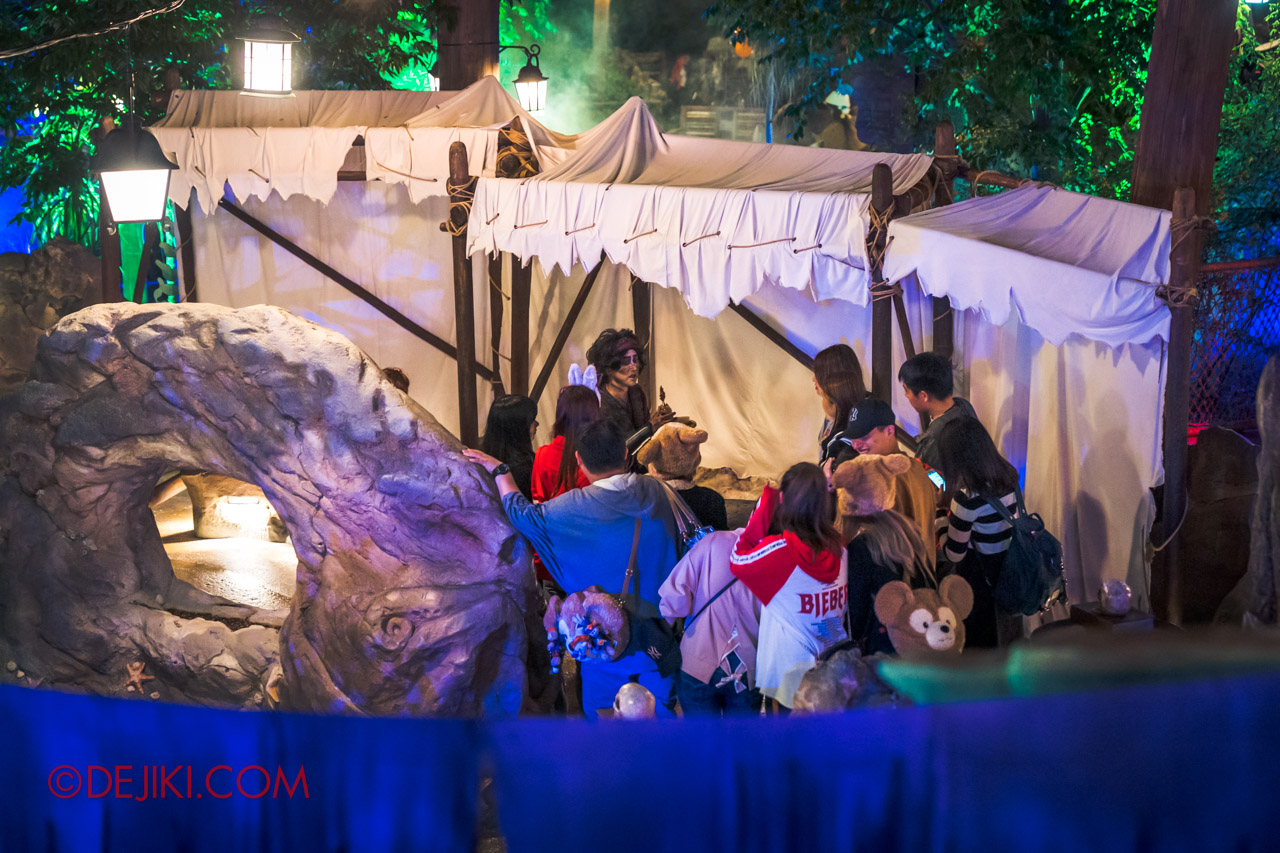 Treasure Cove Ghost Pirates Stunt Spectacular
Stick around abandoned Galleon, and listen closely to the pirates. There's a stunt spectacular show happening here, plus a surprise guest…
The star of the show is none other than the famous Jack Sparrow, no- Captain Jack Sparrow, of course.
Donald's Halloween Treat Cavalcade (Night Parade)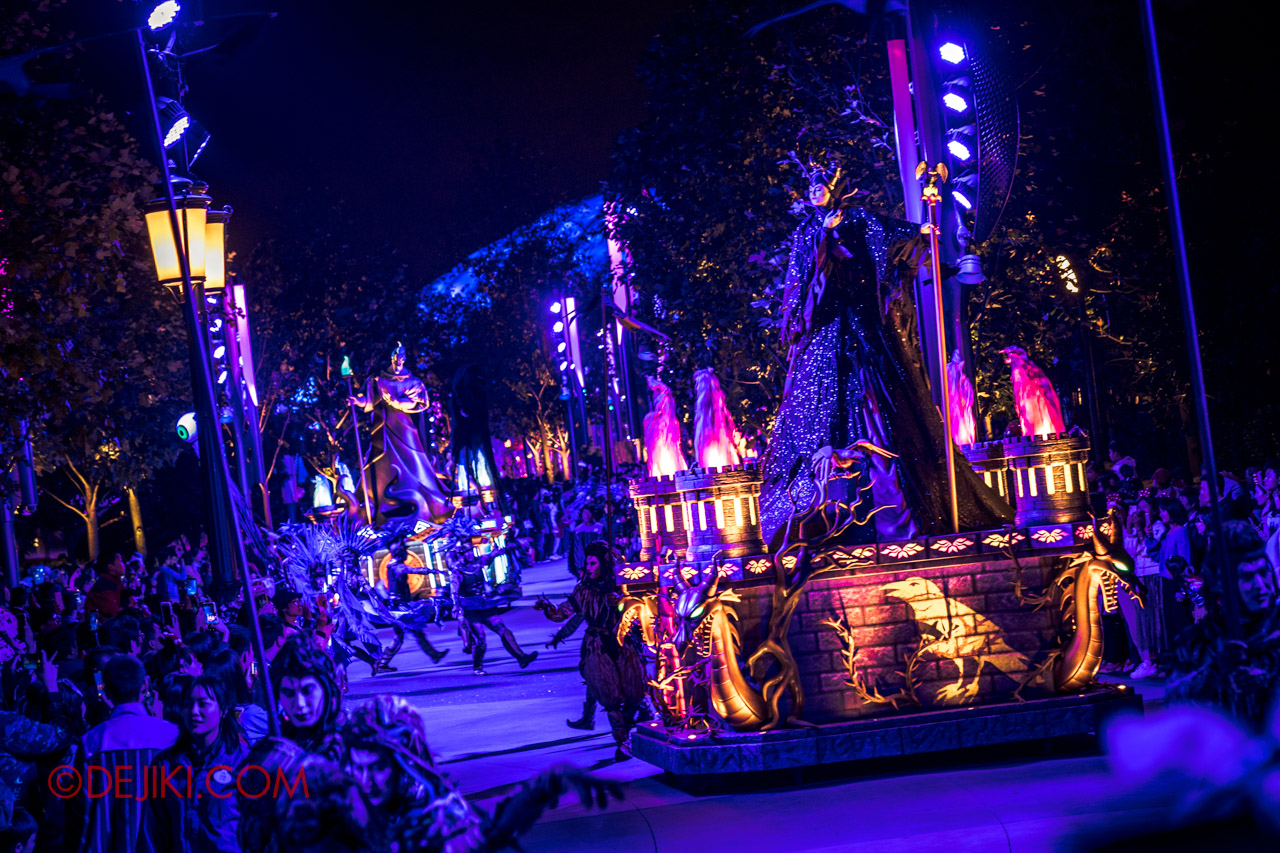 The park's night-time parade, Donald's Halloween Treat Calvacade, brings the iconic Disney Villains to the spotlight.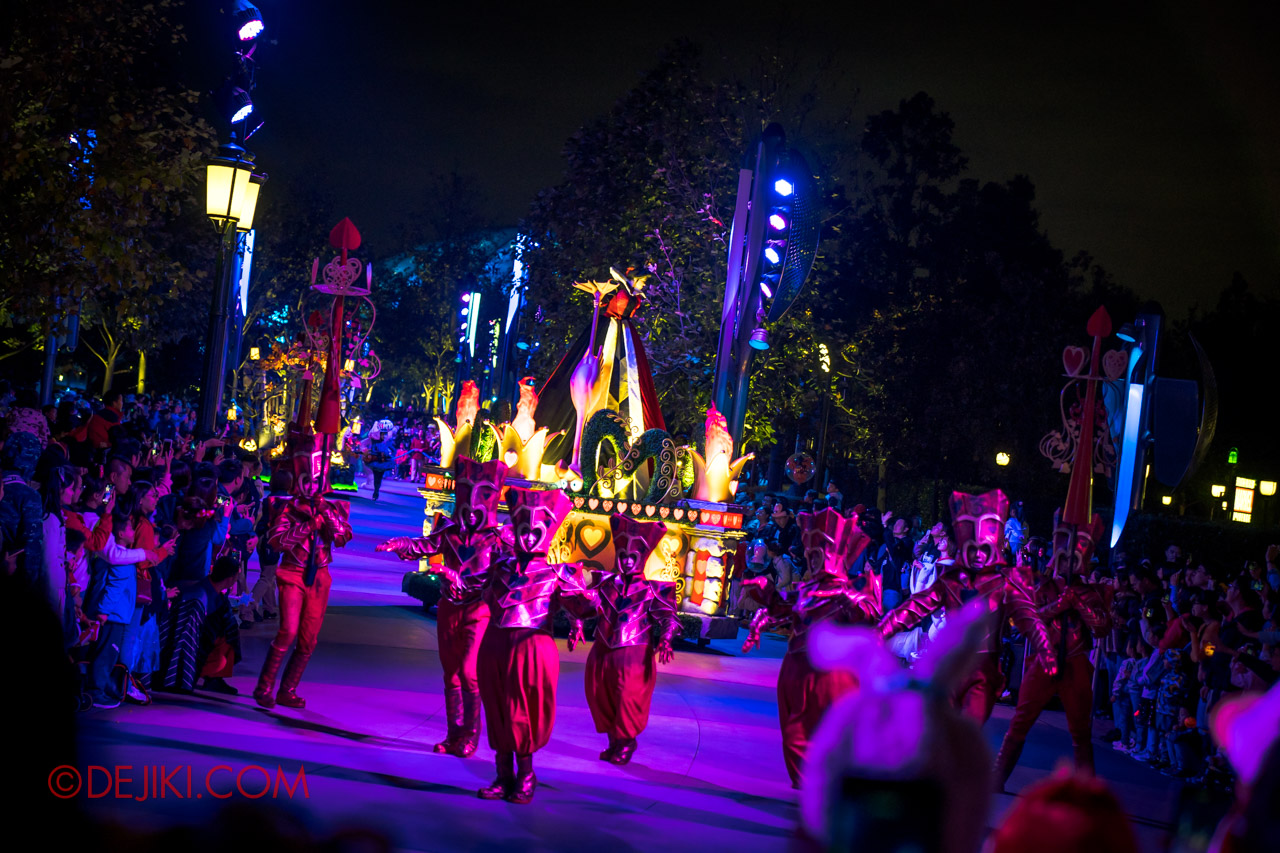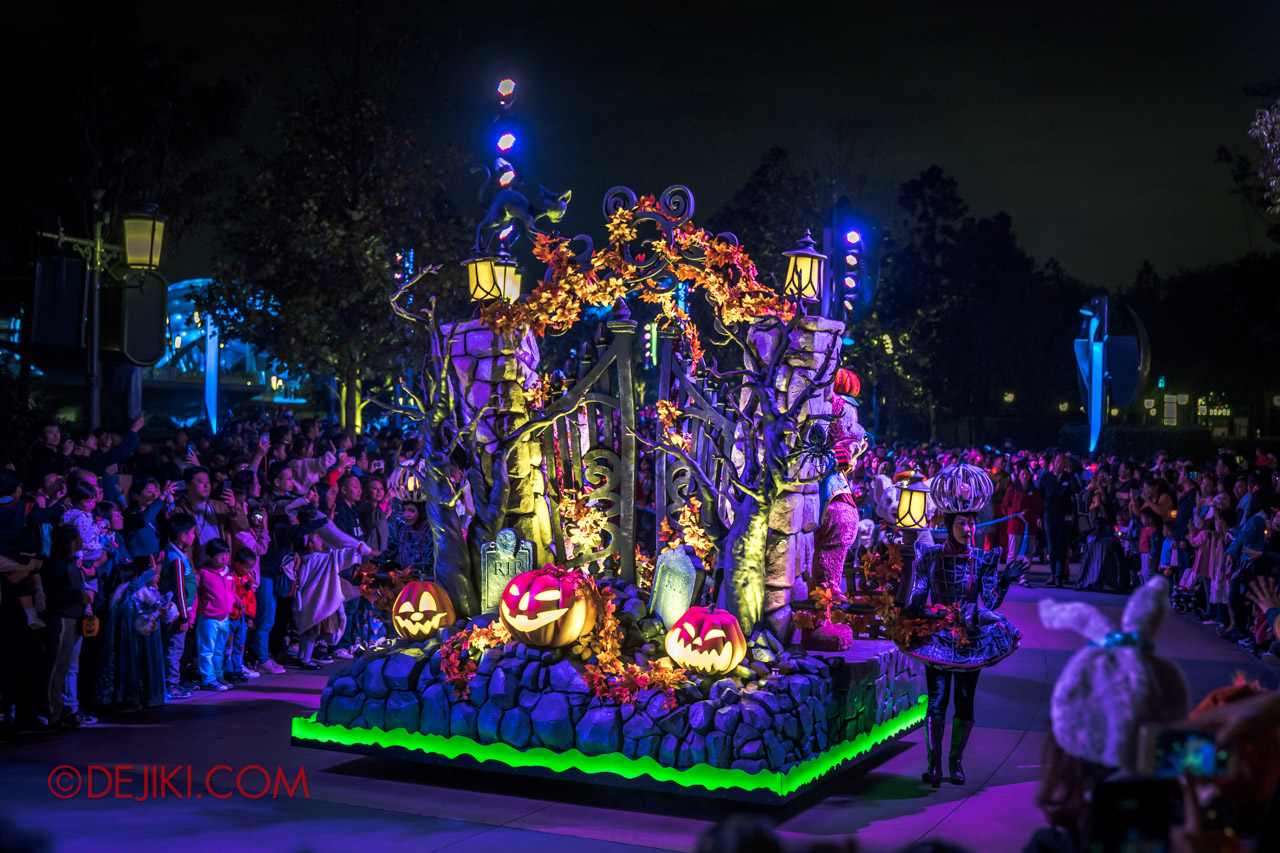 Stay till the end, because that's when you'll see the park's cute characters in Halloween outfits.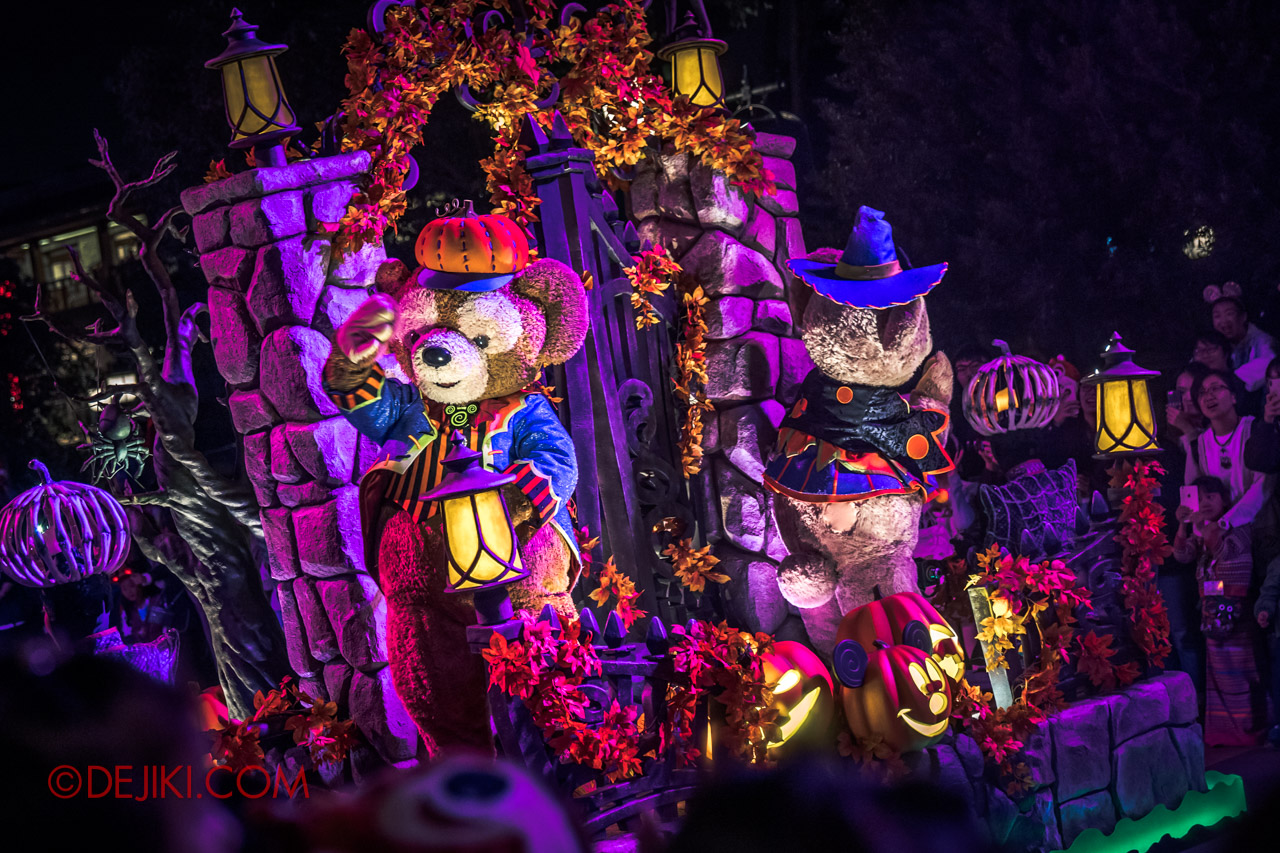 This IS Halloween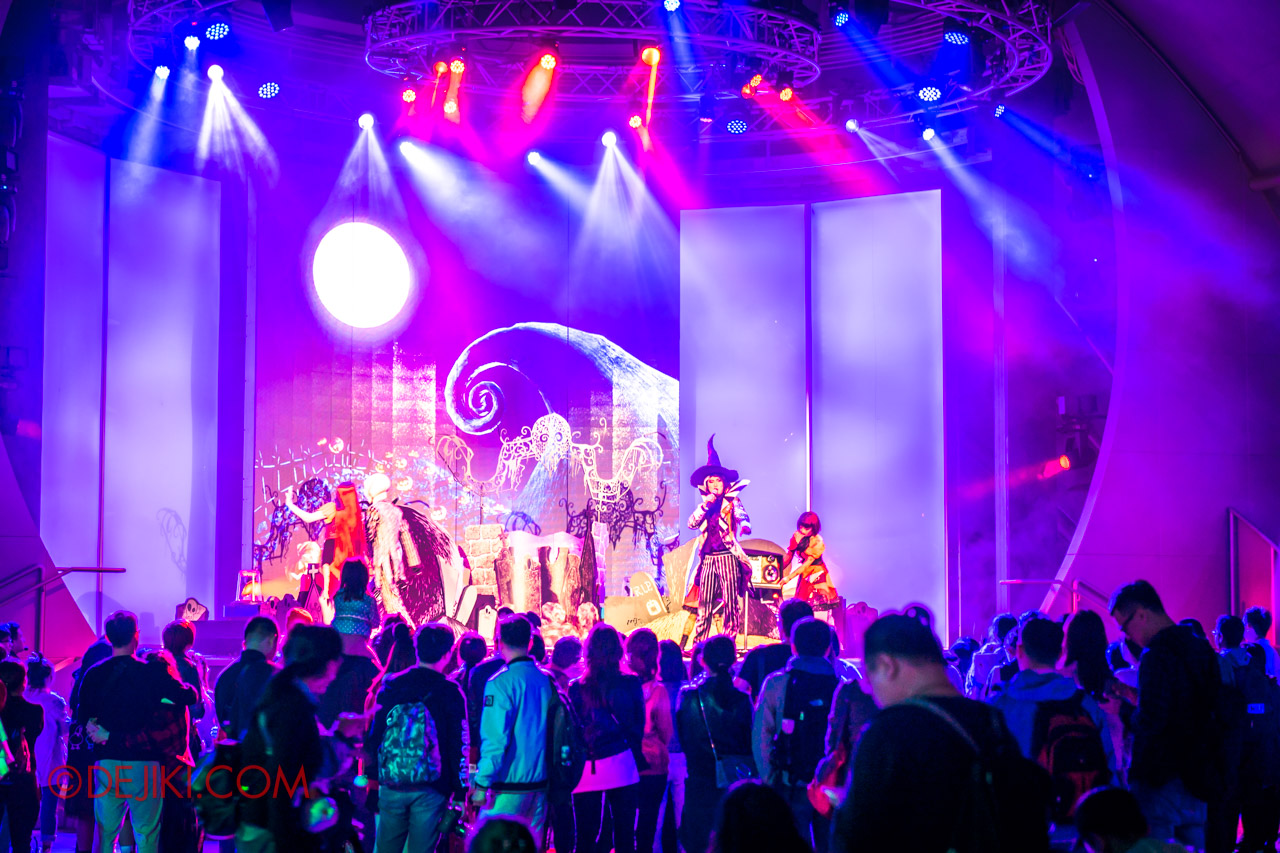 Dance your heart out with friends from Halloween Town (The Nightmare Before Christmas) at the outdoor stage in Tomorrowland.
Santa Cecilia at Adventure Isle – Mini Coco area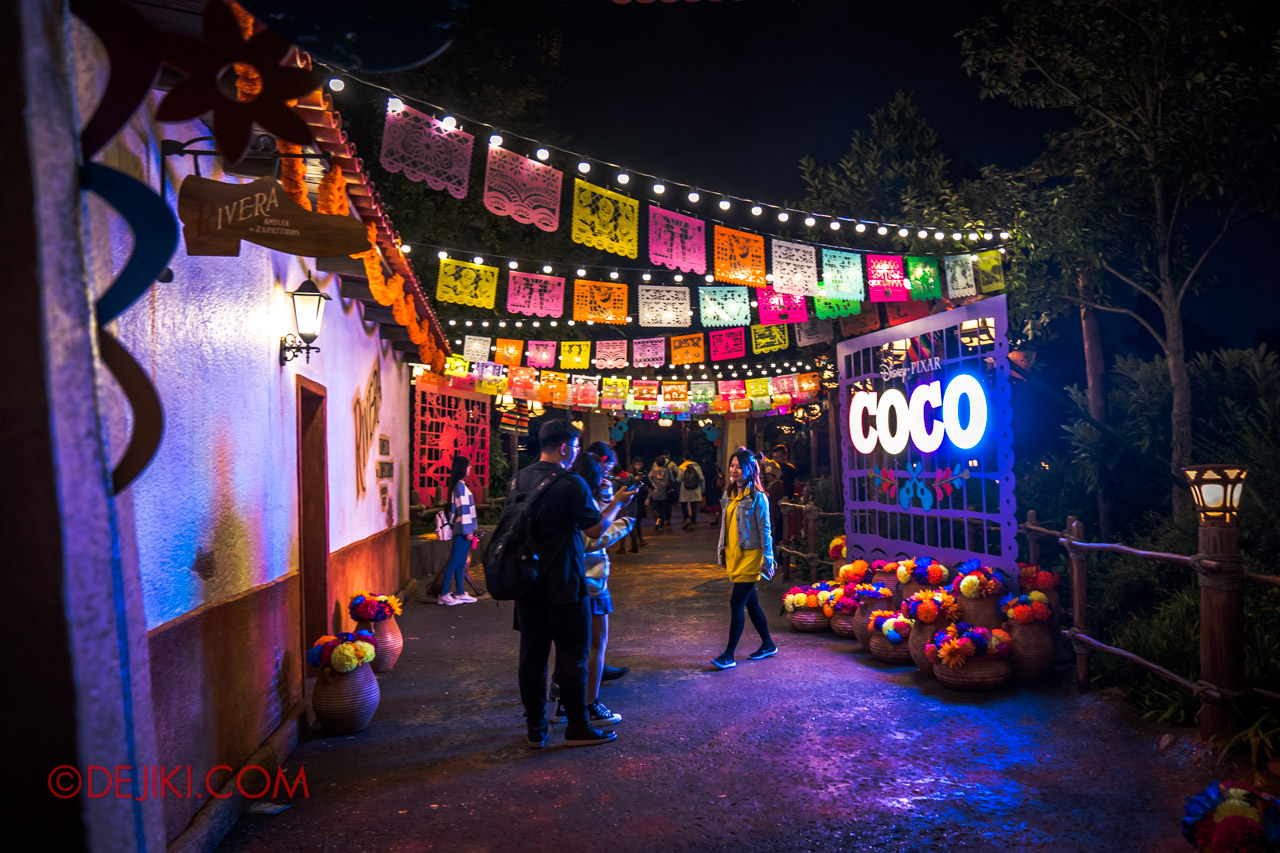 Step into the enchanting world of Coco with a small recreation of the Saint Cecilia town at Adventure Isle.
Beautiful decorations aside, during the day you can also meet Miguel at this area.
Park Decorations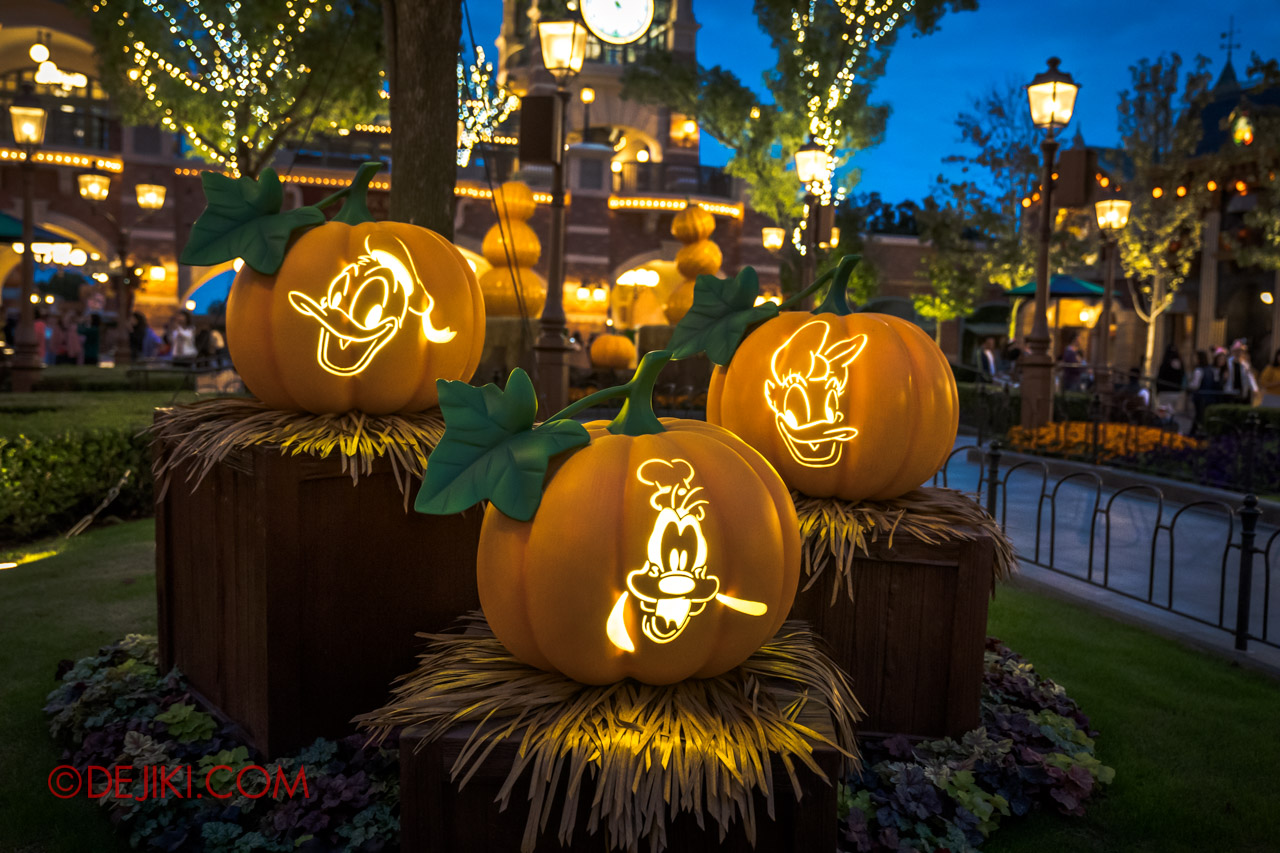 The whole park is also in a spooky mood with pumpkins and lanterns scattered all over. Some cast members are also decked in Halloween outfits.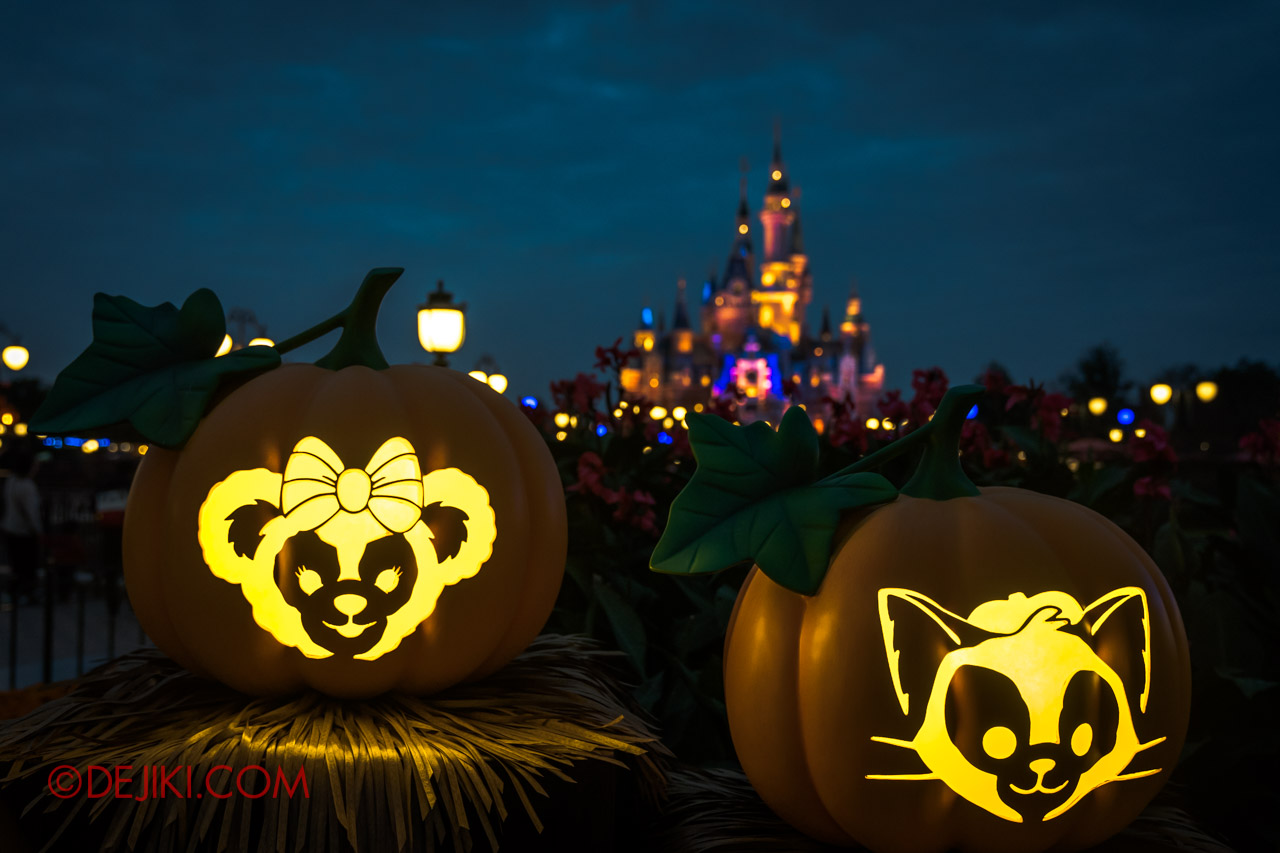 I'll elaborate more in another article on the many features of Disney's newest theme park, but I thought I'd share this here now: I bought Halloween tickets online and was able to walk right up to the park turnstiles to get in. The tickets were tagged to my passport number, and the cast member at the turnstile immediately printed all the card-sized tickets for my group after scanning my passport.
Stay tuned for more features on Shanghai Disneyland attractions!
Subscribe to Dejiki.com or Like my Facebook page for notifications of updates.
---