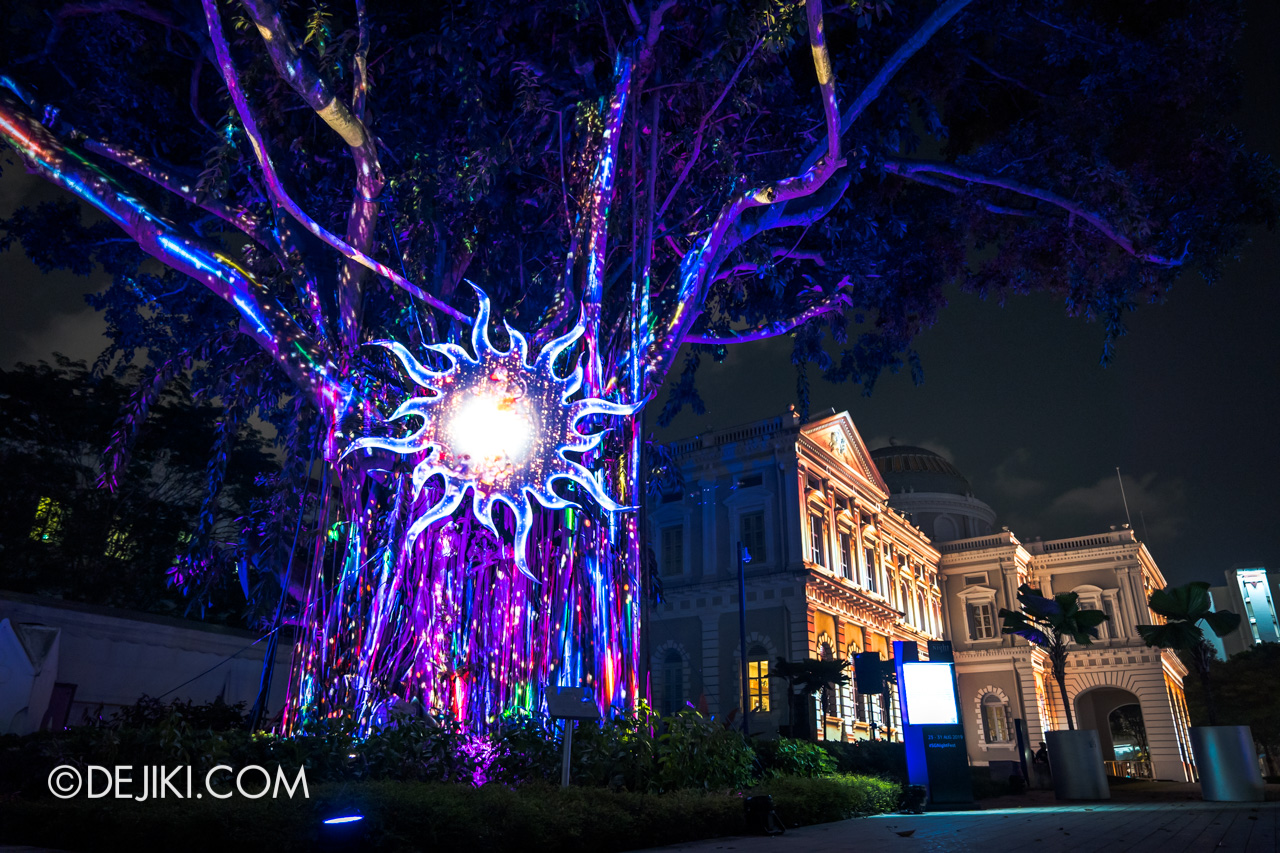 Discover this year's Night Lights at the 2019 Edition of Singapore Night Festival. Projections, lasers, lights, and music, they've got it all.
Night Festival 2019
As the 'Bicentennial edition' of Singapore Night Festival, the 2019 lineup takes a Southeast Asian focus, with folklore and ethnic motifs expressed through the art and performances. Going by the theme of Transformation Through Illumination, this year's light installations feature several large-scale projection art.
The Night Lights art installations will be shown from 23 – 31 August. Performances will expand the festival lineup on the last 3 nights (29 – 31 August), with the Fuerza Bruta immersive theatre as the headlining act.
To help visitors navigate the festival grounds, the Night Festival team has created a Google Map overlay that you can access conveniently via http://bit.ly/SNF2019-map.
The Legend of Ramayana (by Spectaculaires)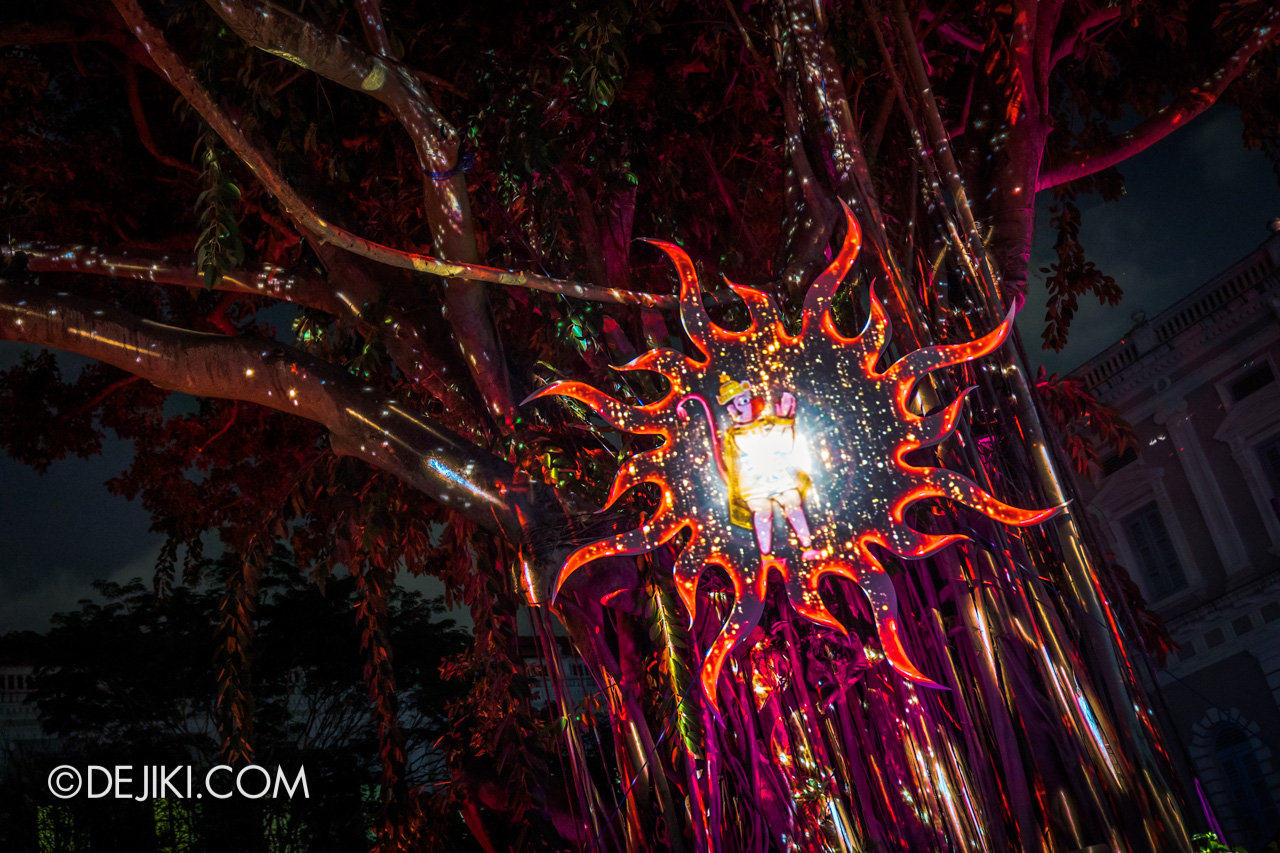 For the first time, the Banyan Tree beside the National Museum transforms into a spectacular showpiece that brings you on a journey inspired by the Sanskrit poem The Ramayana.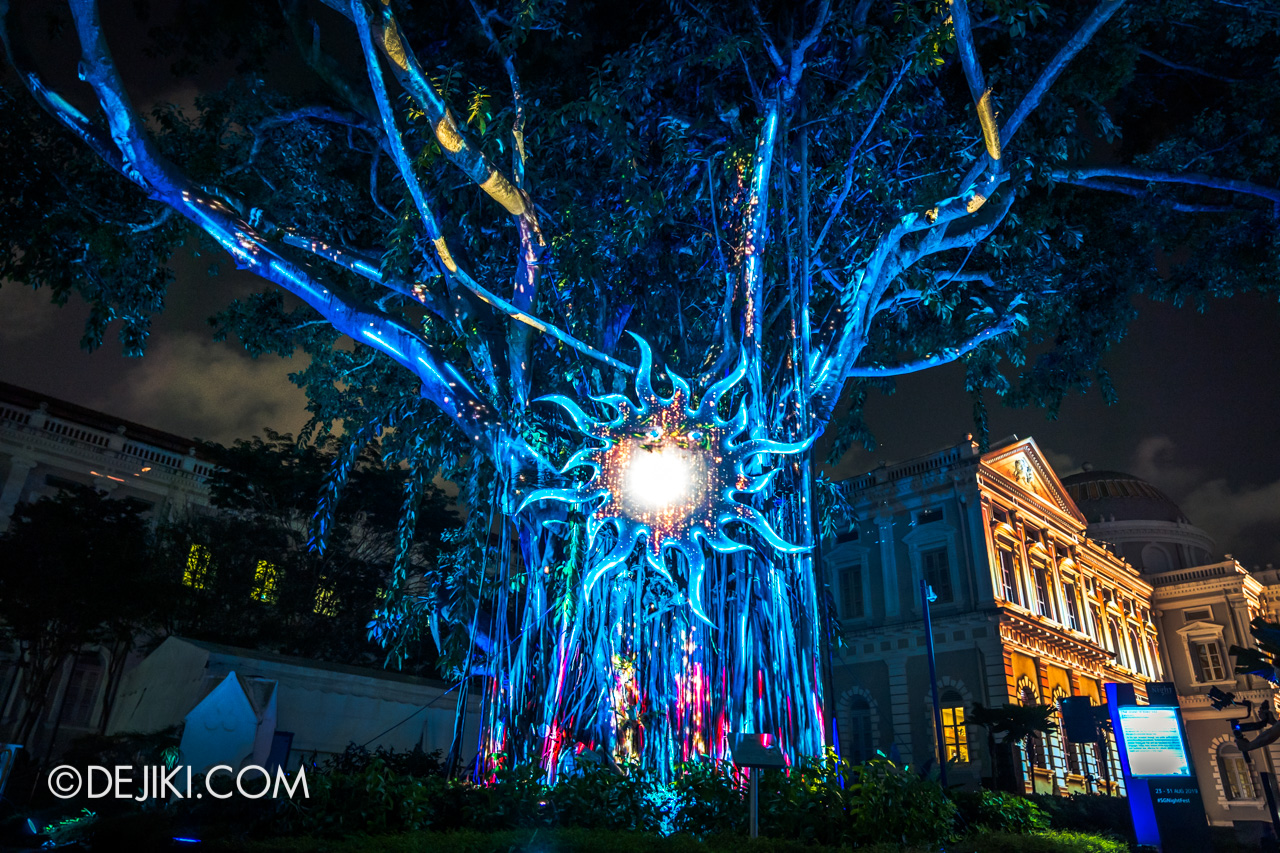 The drama also unfolds through the use of that famous tune from Edward Scissorhands… for some reason. During the second weekend, traditional gamelan music will also be performed live at the Banyan Tree to tell the story of the Ramayana.
Keep Dreaming (by Spectaculaires)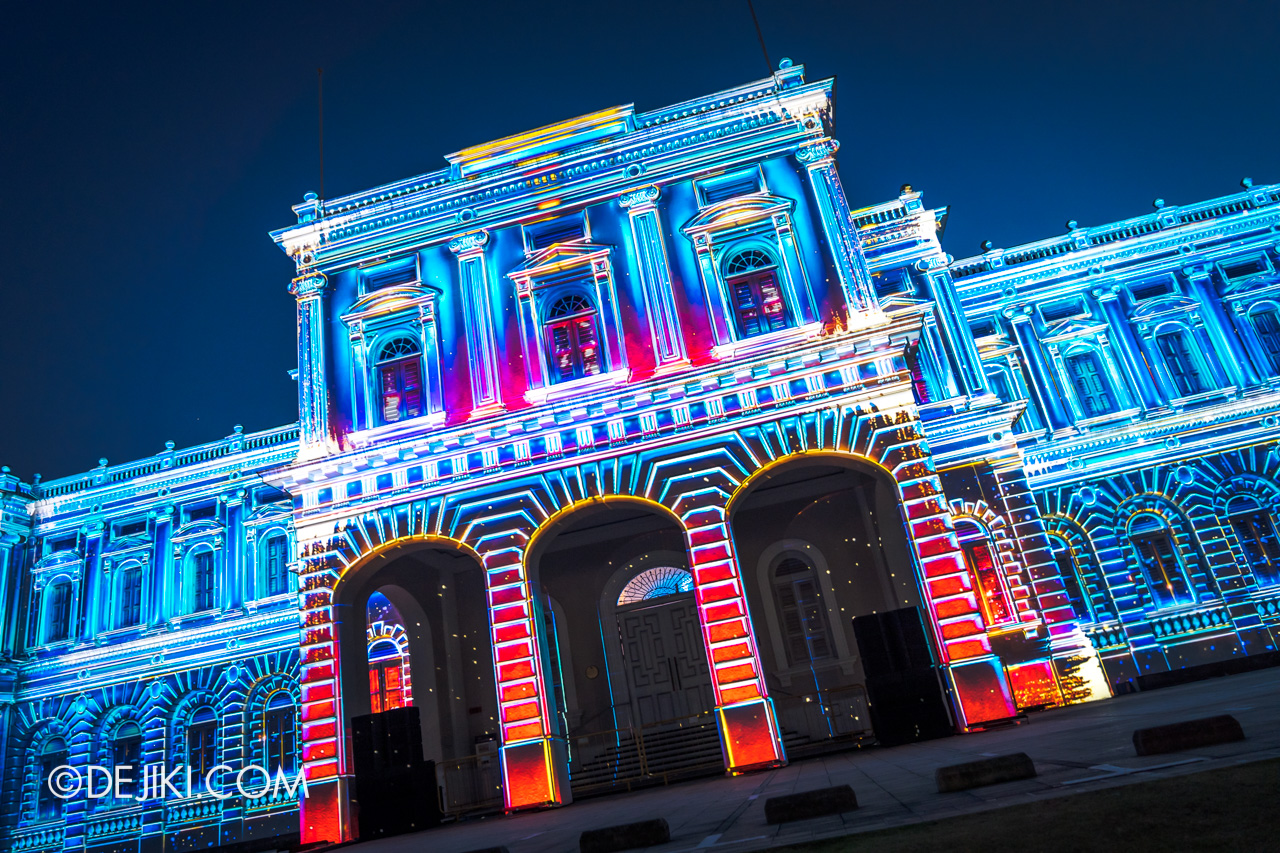 Just seconds away from the Banyan Tree is another projection installation, also by Spectaculaires. When night falls, the National Museum transforms into three characters. Through their cartoon eyes, they will bring you into several fantasy worlds.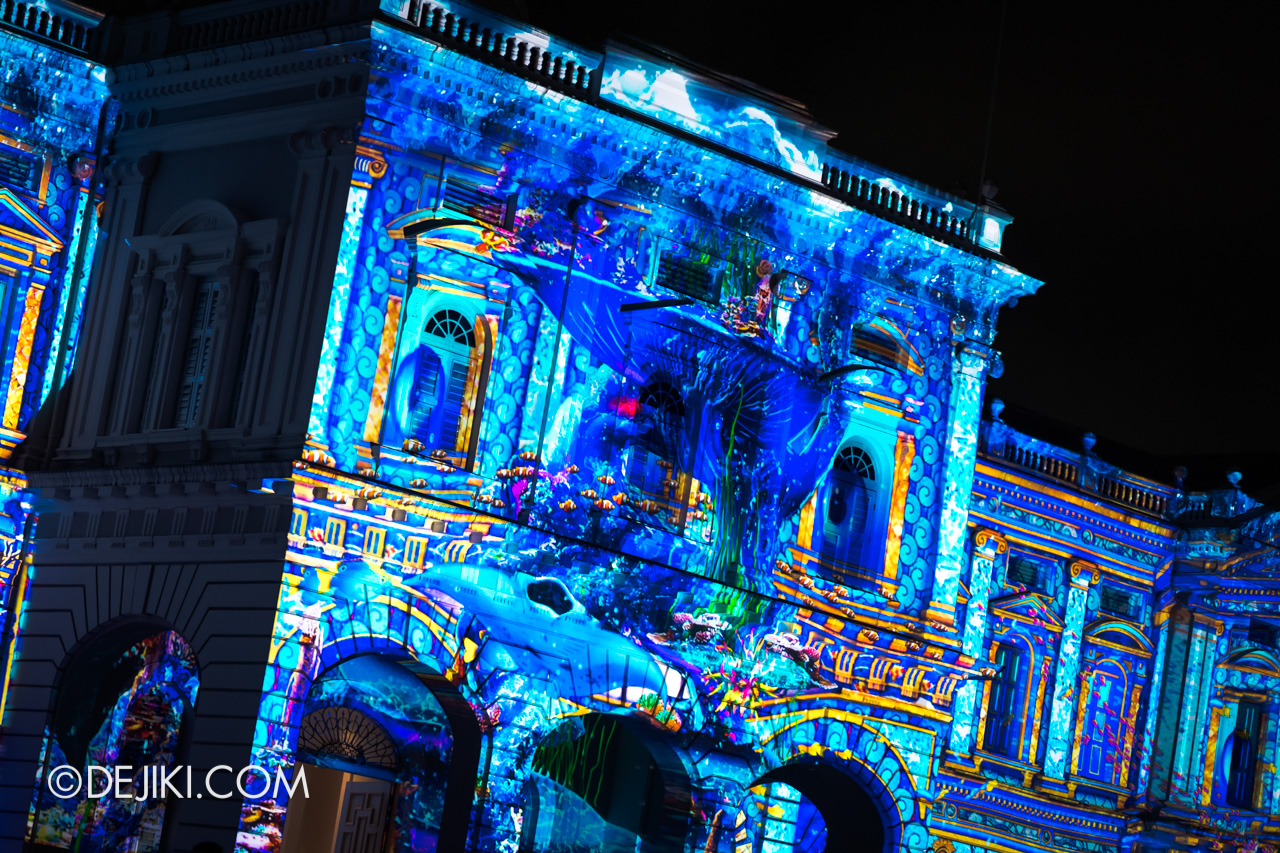 I thought the projection tech and media used here are some of the best I've seen at Night Festival – very vivid and crisp images.
Work-in-progress (by Asylum)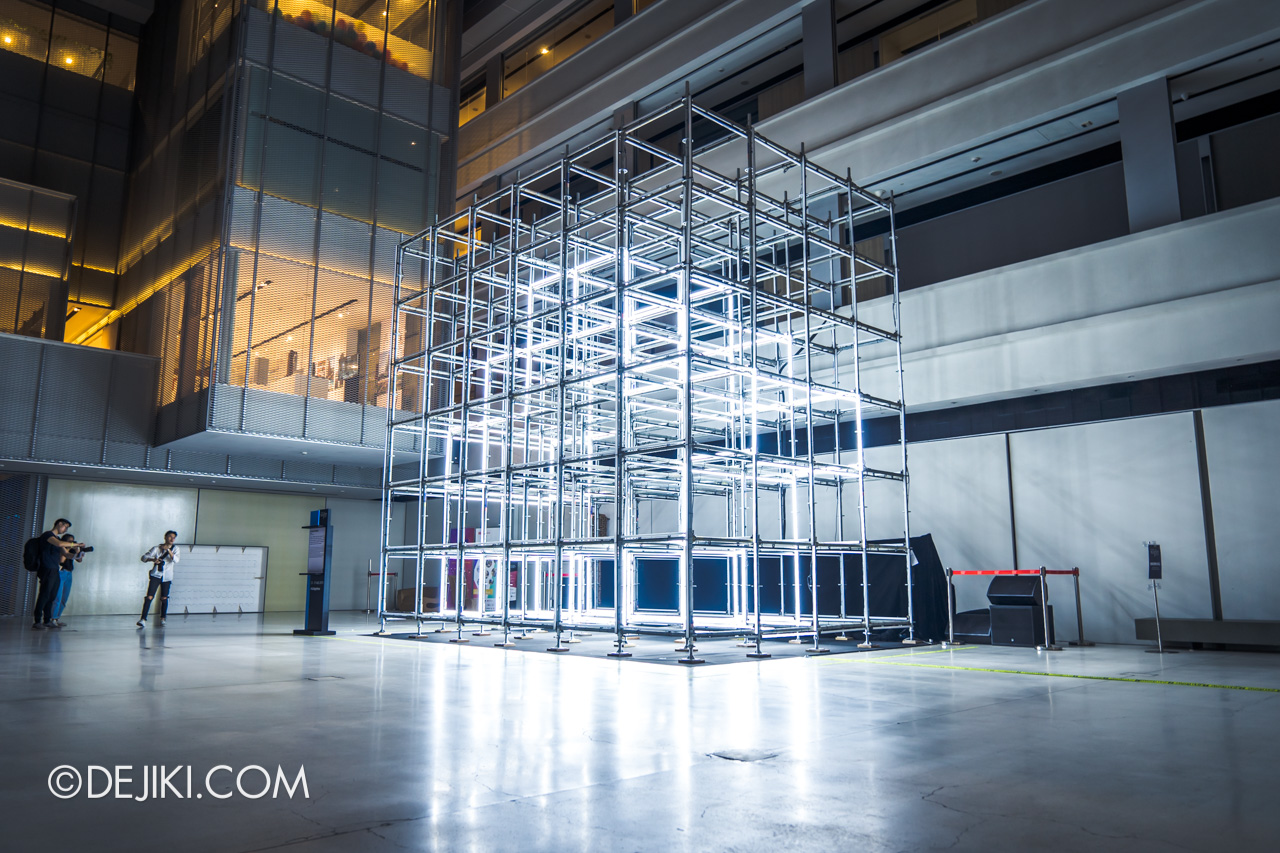 Creative agency Asylum celebrates their 20th anniversary with a massive light installation at the National Design Centre.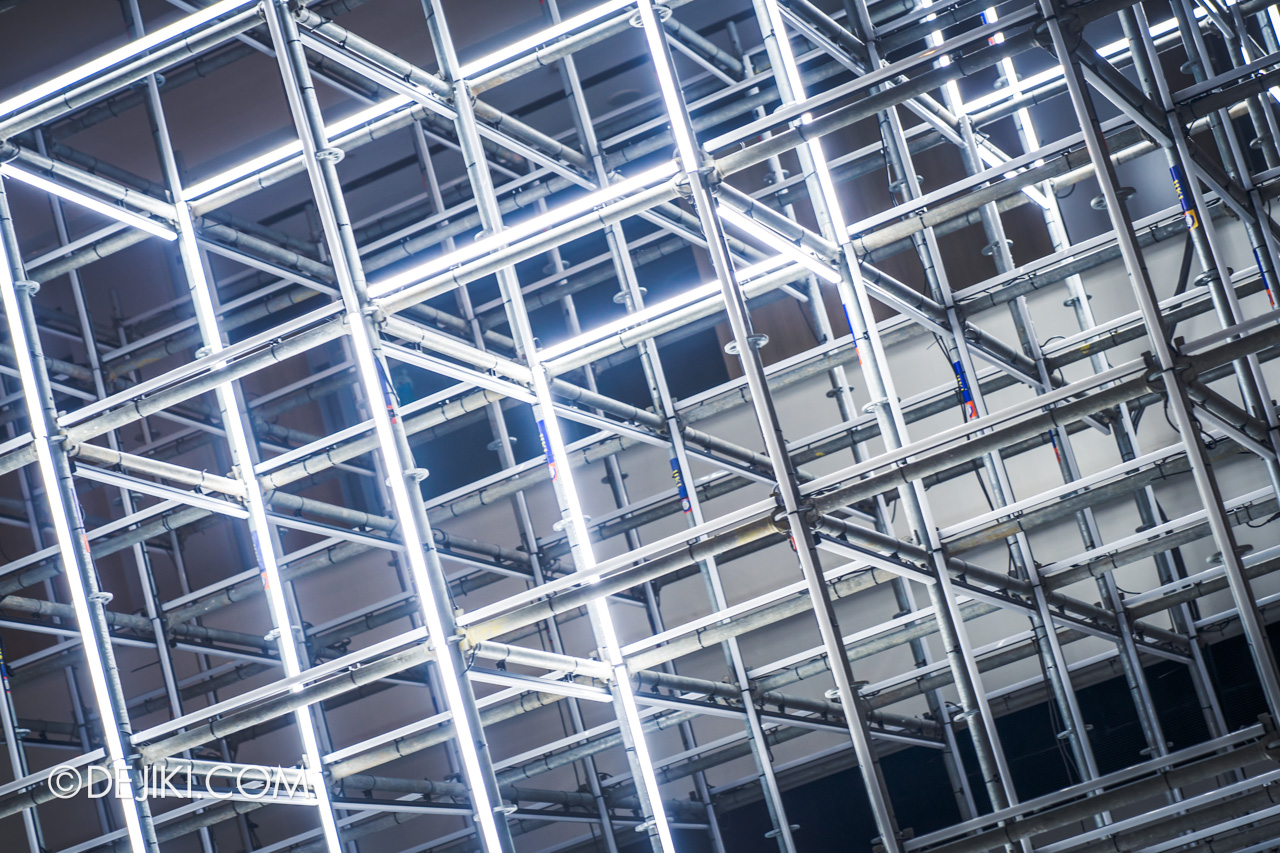 Rhythmic lights and patterns flashes on the matrix of lighted scaffolds – a visual experience that is very mesmerising to watch.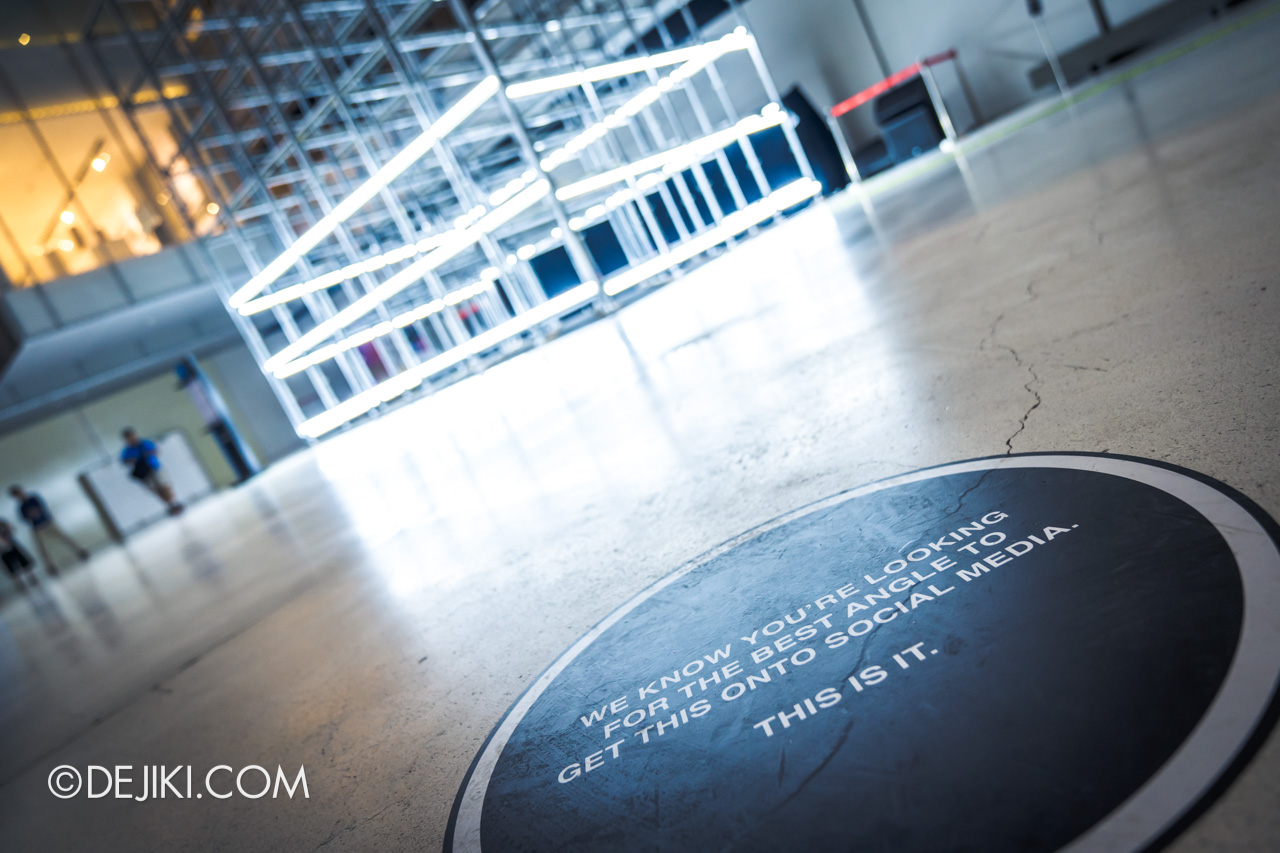 And of course, this installation is an attractive spot for Instagram, and the artists have already done the homework for you.
S.C.U.L.P.T (by Yann Nguema)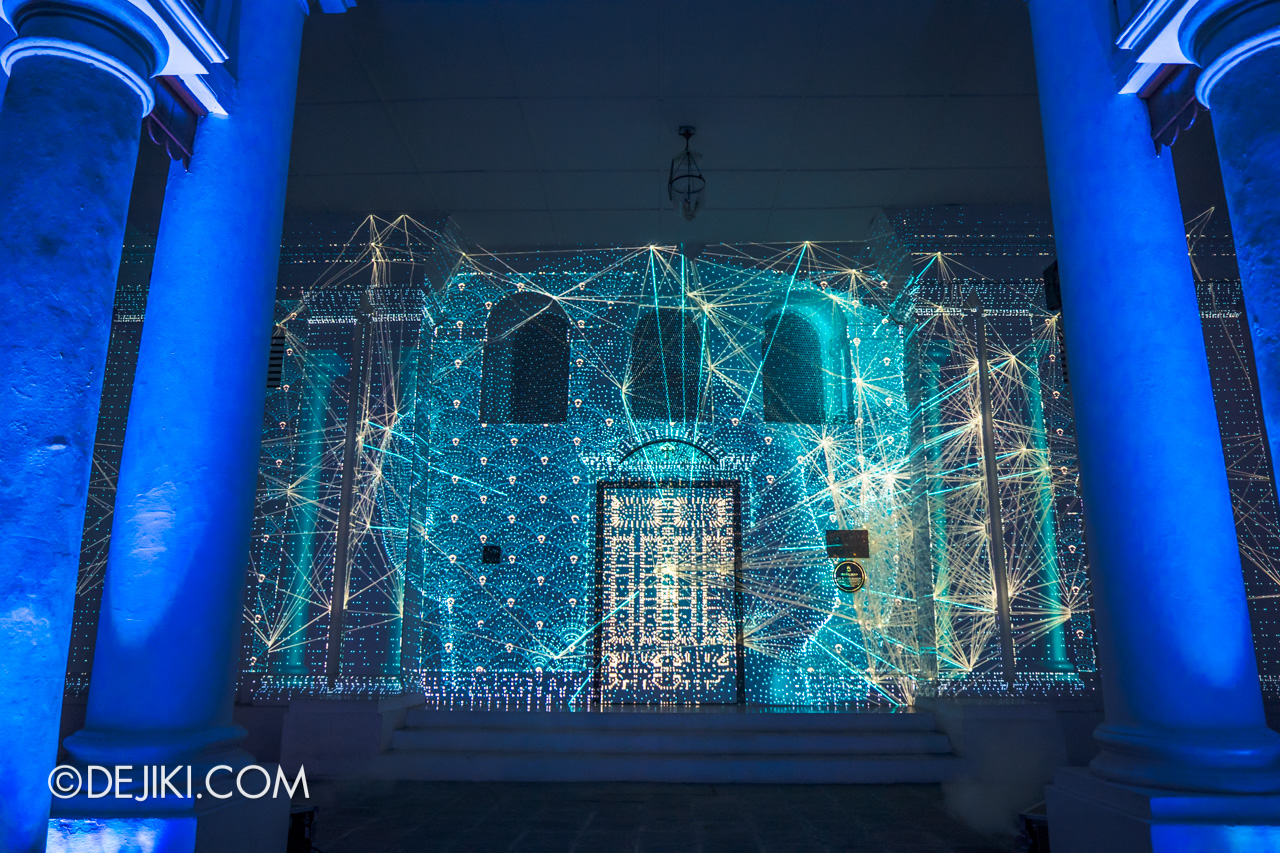 A mysterious projection art now resides at chevet of the Armenian Church. The projection mapping and visual effects here are extremely intricate.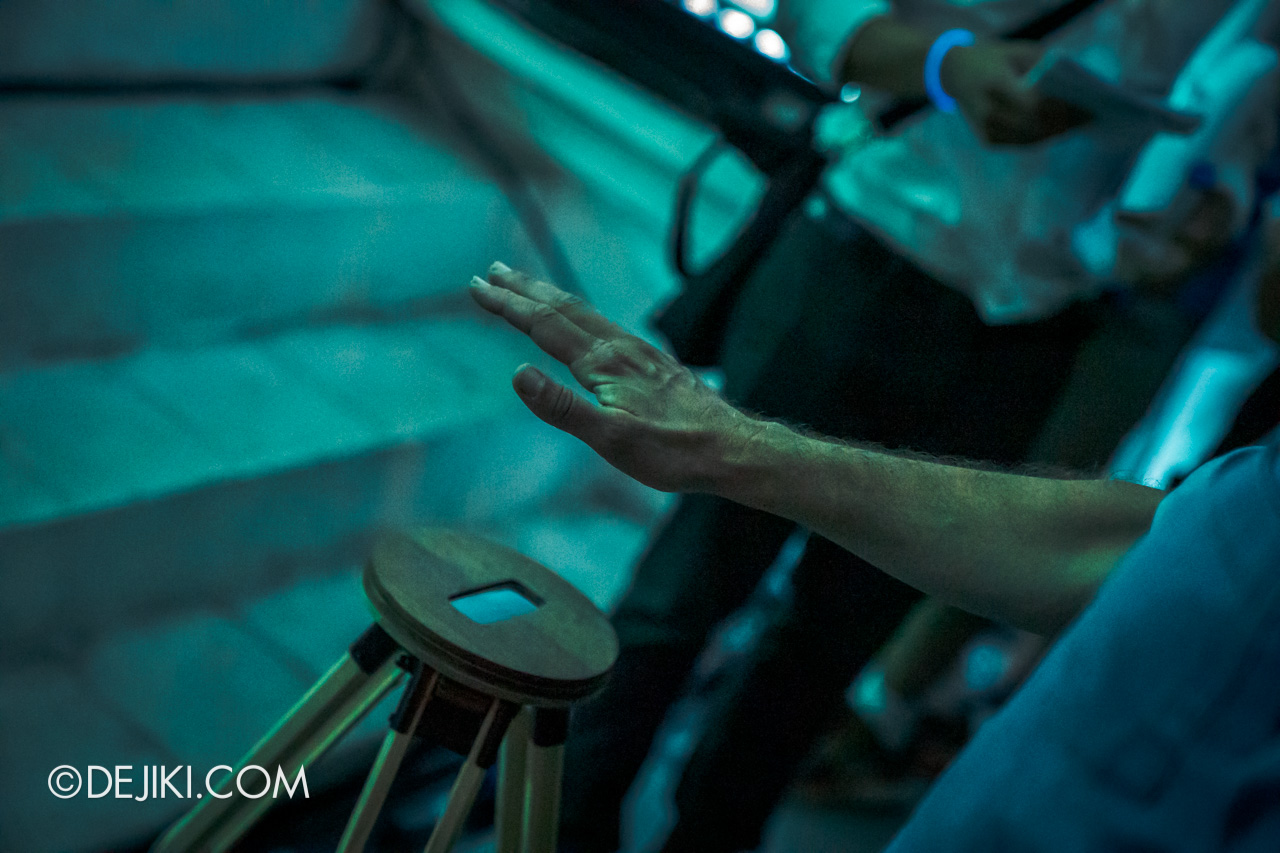 Wave your hand over a sensor to manipulate a laser beam that pierces through this mixed media experience.
Fragments peel away and react to the laser beams in different ways – there are some 15 scenes at this installation, so you might want to stay around for a while to see some of them.
Project:Dome (Various artists)
Over at the SMU Green, a dome pop-up offers you several different audio-visual experiences, including live DJ sessions on certain nights. Shown here is a moment from the 'The Land Above' artwork by STATE SENSOR.
Waves of Time (by Chips and Toon)
For the first time, the historic CHIJMES chapel is used for projection mapping, with a light-hearted animation that retells the journey of Singapore through the tale of a Prince.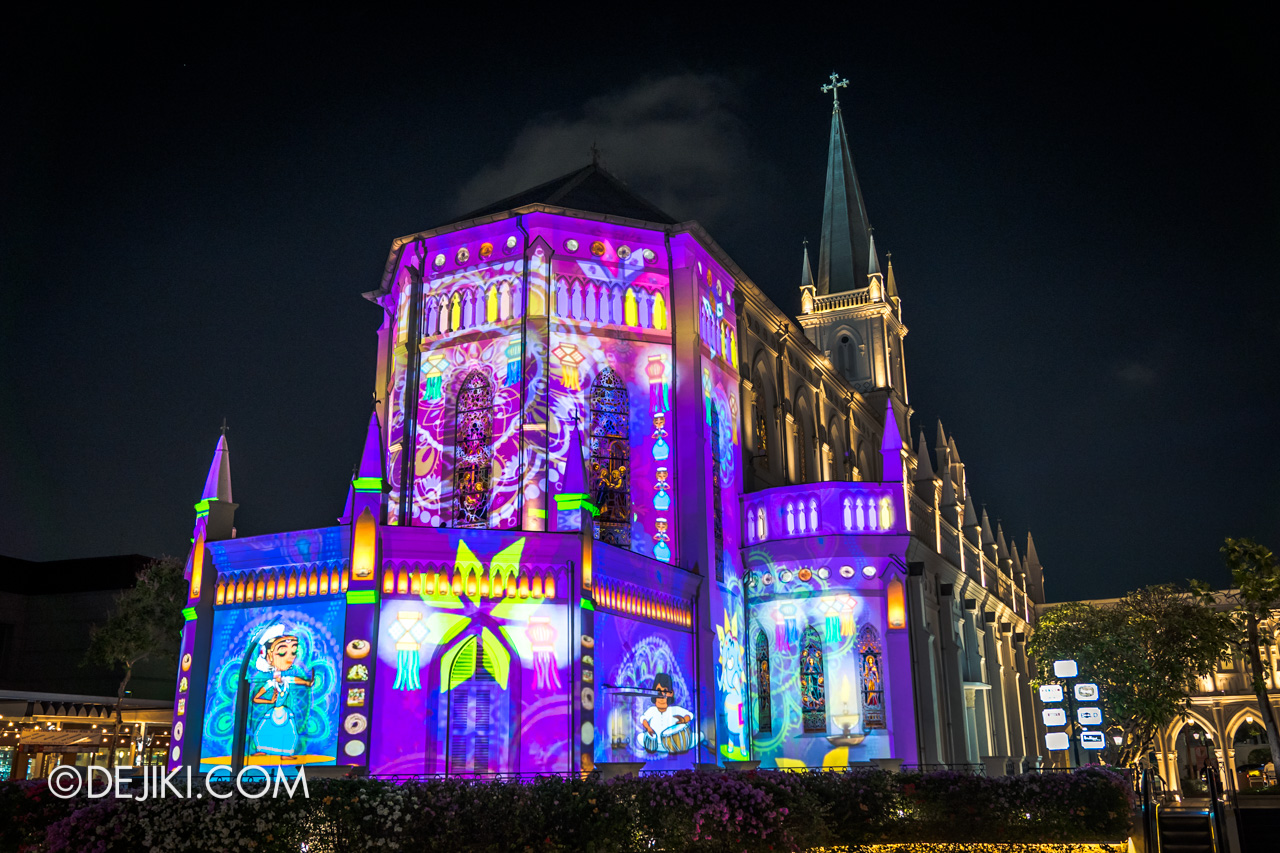 Tropicana (by The Electric Canvas)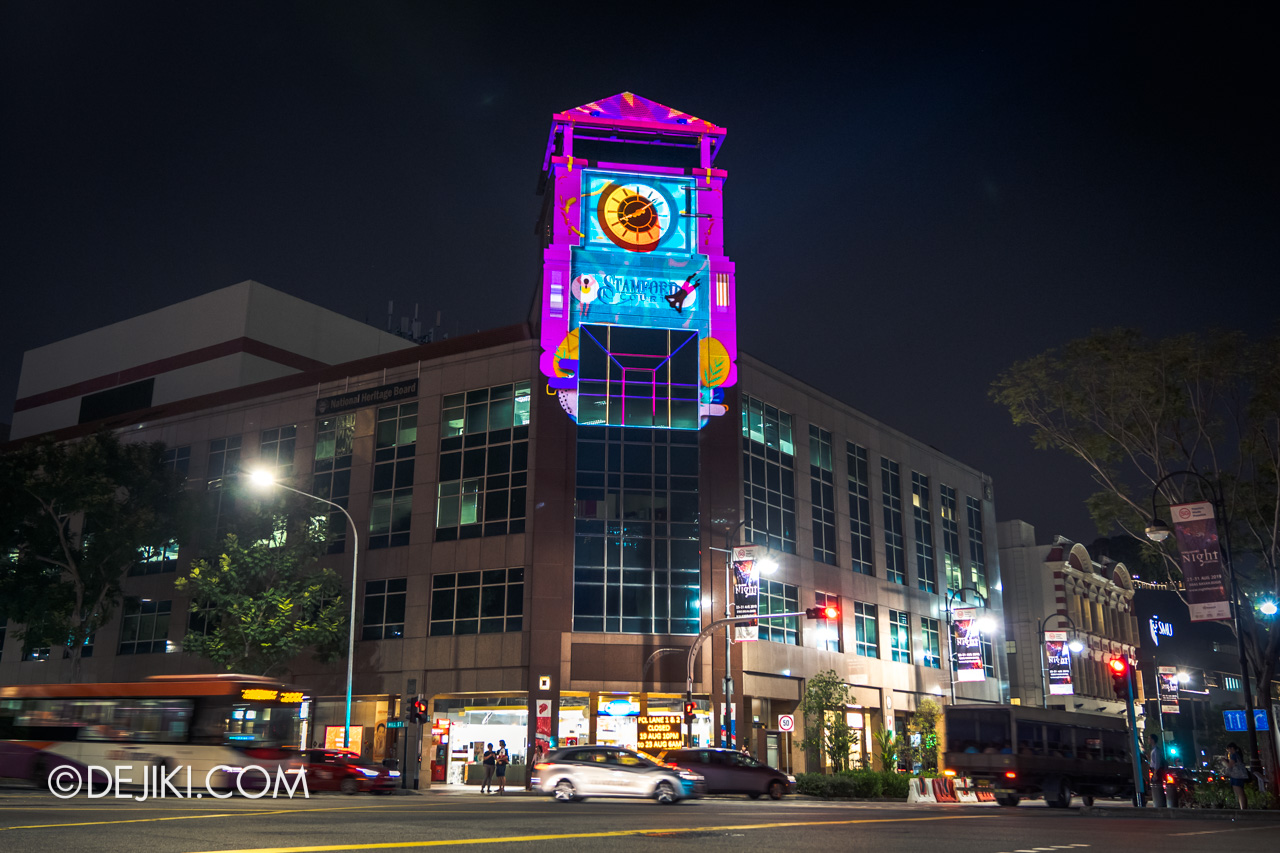 Also new this year: the Stamford Court clock has joined the Night Festival with a whimsical projection art.
Skylight and Timelight (by A*STAR and NAFA)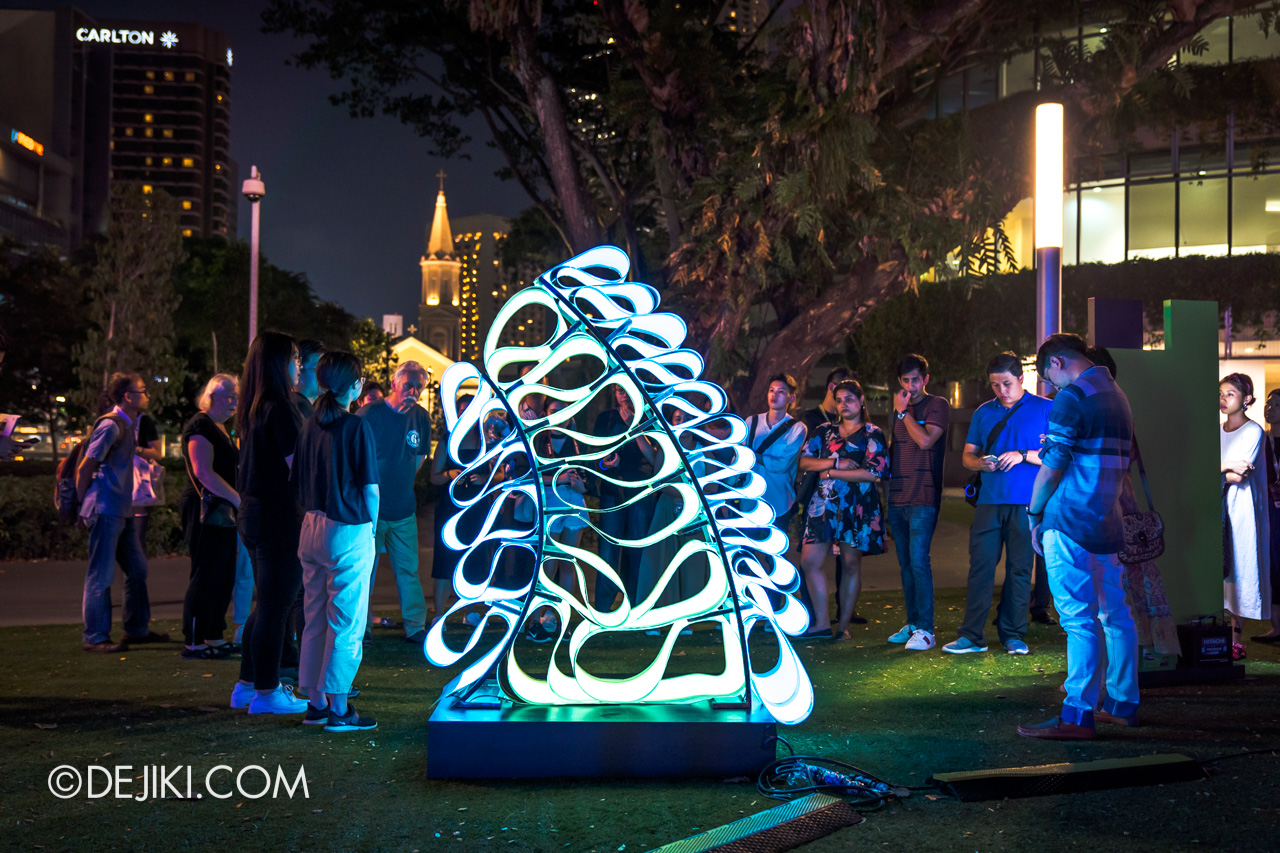 A*STAR and NAFA offers us a deceptively simple installation on SMU Green. Light emitting sheets using electricity-conductible ink, commonly seen on outdoor advertisements, have taken new life as sustainable art.
Sk(r)etch (by Ca Kway Teow x 3M)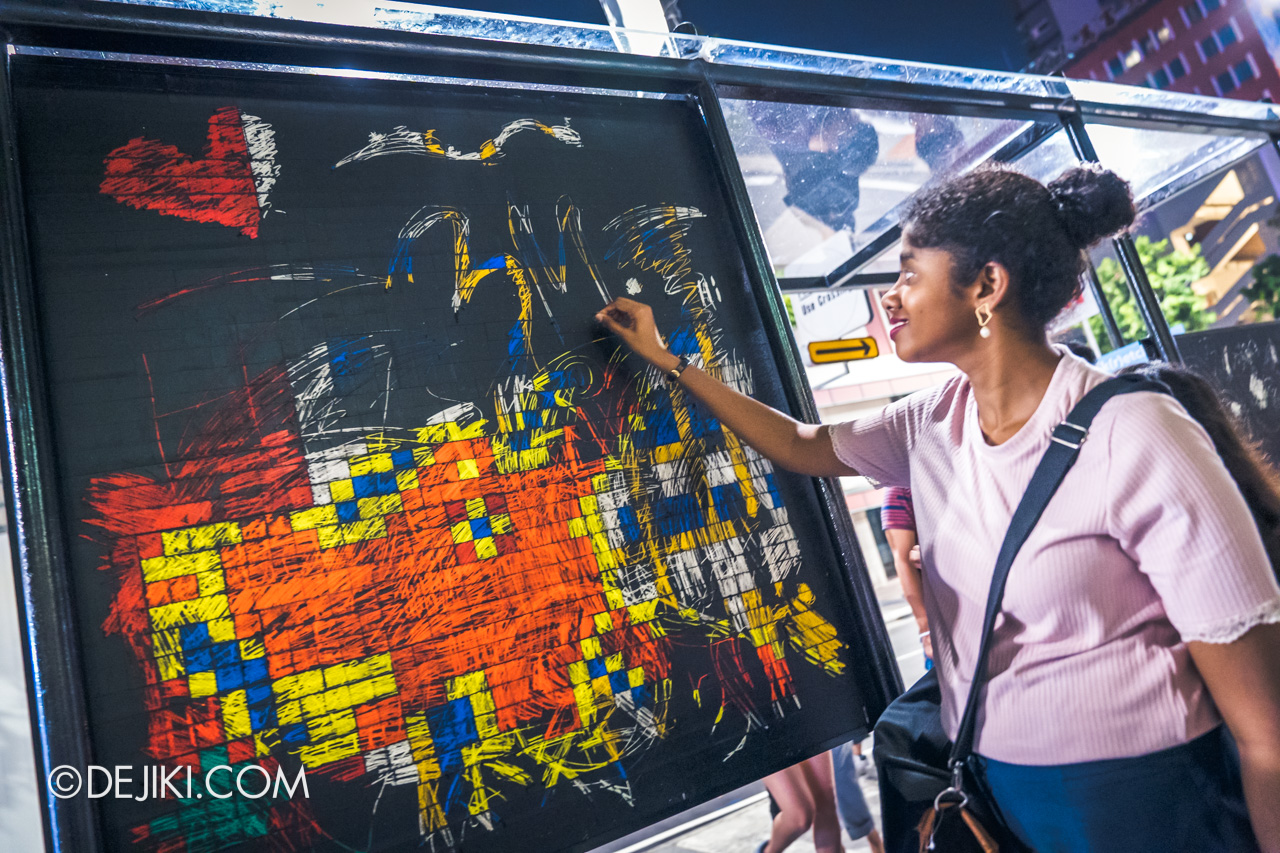 Use a coin or key and leave your mark at this quaint bus stop at Queen Street (outside Kum Yan Methodist Church). Or snap a photo of some of the boards with flash and see what happens.
Disco Walkway (by Aux Media Group)
Dance along disco hits around these glowing screens lining the Stamford Walkway (beside SMRT building).
Symbiote (by LiteWerkz)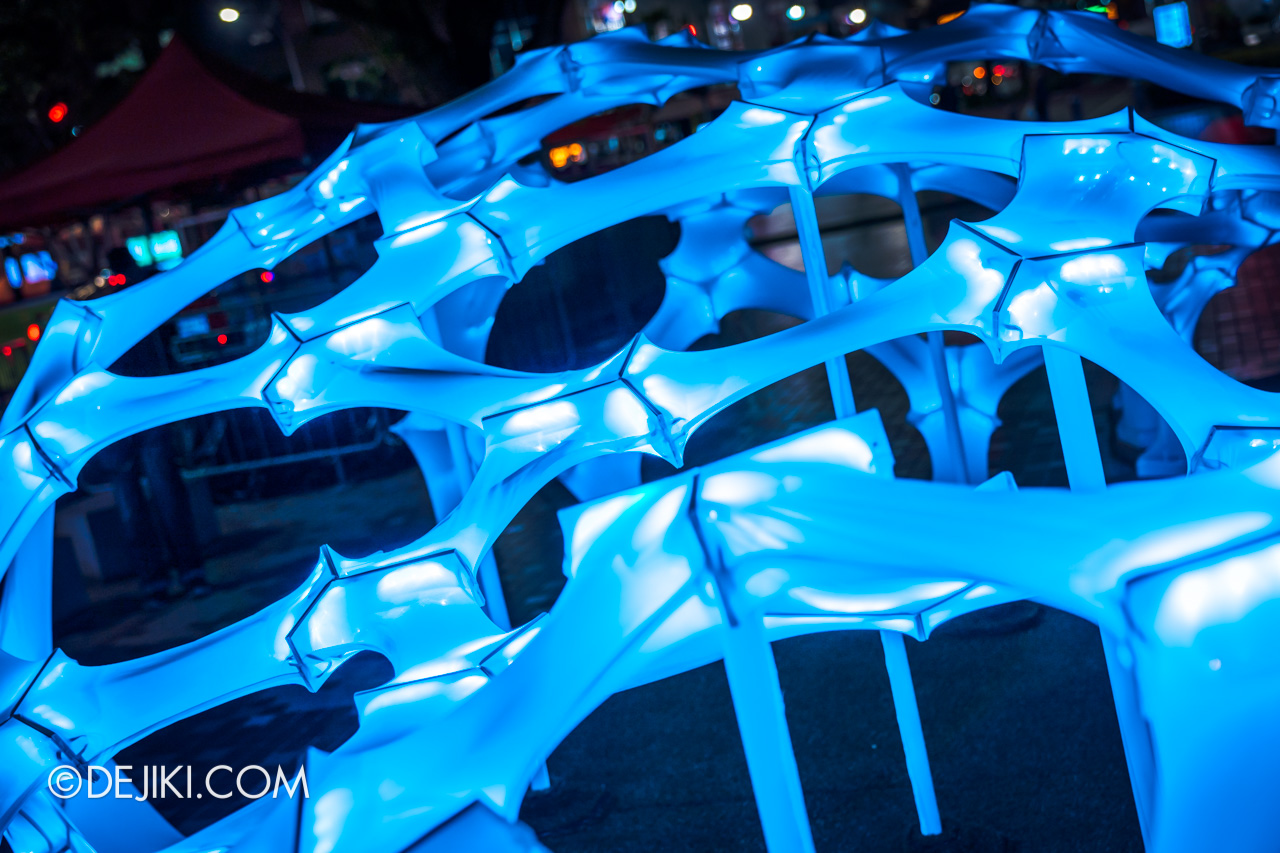 Take a break from the dancing and explore these glowing structures, created to reflect Singapore's multicultural social fabric. Discover them along the Stamford Walkway (nearer to Stamford Court).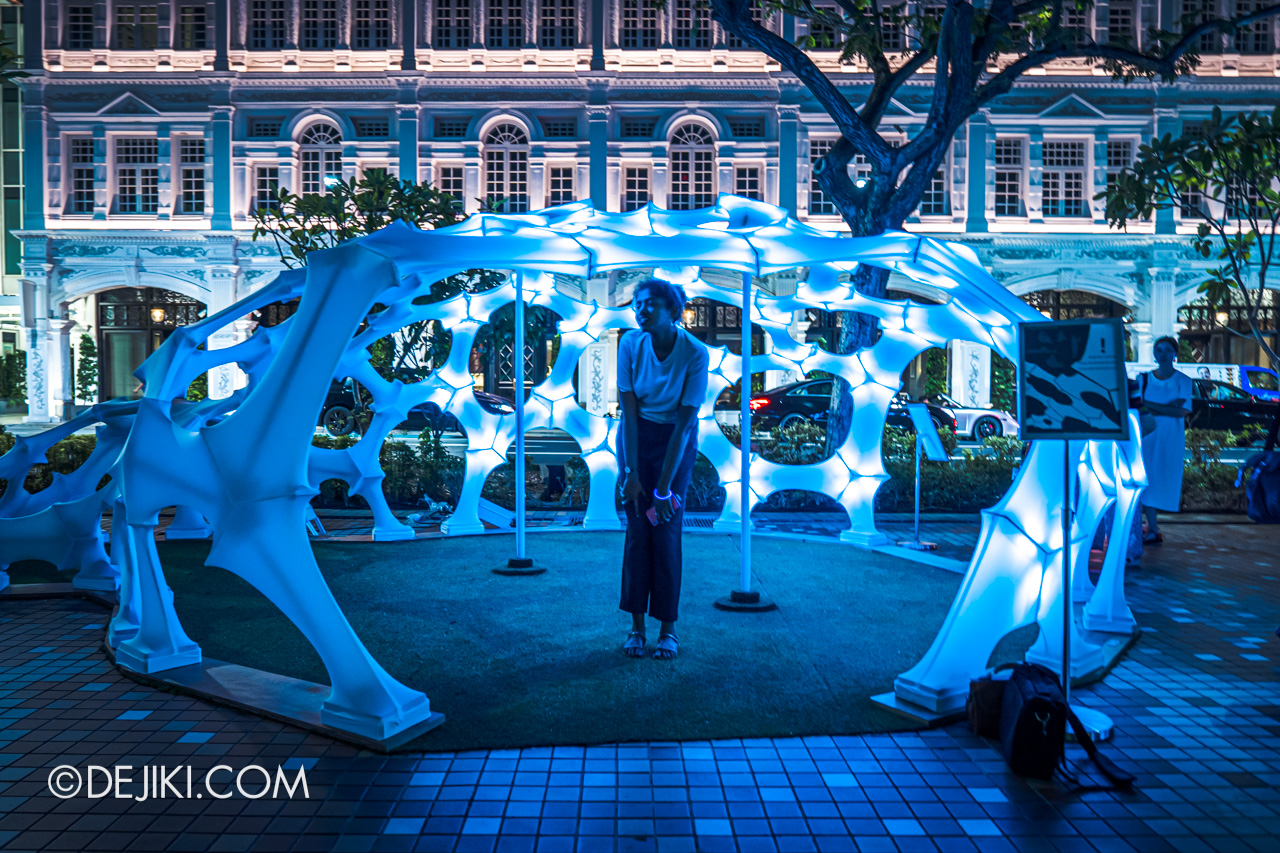 ---
Singapore Night Festival 2019
Night Lights – Art Installations
23 – 31 August 2019
7:30PM ~ 12:00AM
Bras Basah.Bugis Precinct
View the Festival Map here or access it conveniently through Google Maps via http://bit.ly/SNF2019-map
Free Admission
Performance Nights (Shows)
29 – 31 August 2019
Some experiences may require registration. Fuerza Bruta is a ticketed theatre experience and tickets can be purchased from Sistic online.
For a full list of performances and programmes, visit the Singapore Night Festival 2019 website.
Subscribe to Dejiki.com or Like my Facebook page for notifications of updates.
---