Check out some highlights of Fuerza Bruta, an immersive theatre party spectacle, at Singapore Night Festival 2019.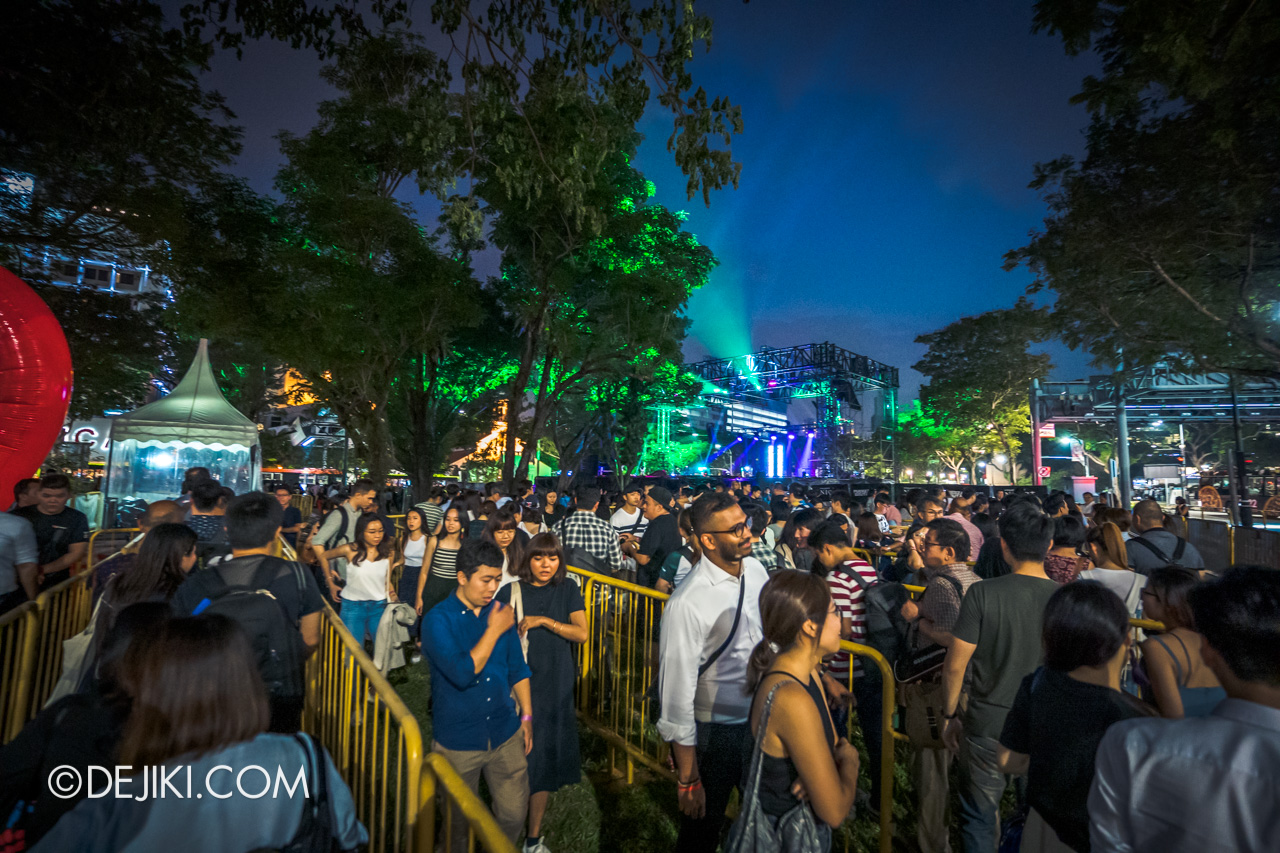 Fuerza Bruta, an international theatre show and/or party, will add much drama and sparkle to the second weekend of Singapore Night Festival 2019. This headliner act takes place at the Cathay Green, a field across from The Cathay.
There'll be bag checks at the gate, so travel light and get your bags ready for security screening once you're near the checkpoint.
These photos are taken at a media preview ahead of the launch on 29 August, and may not represent all the acts in the full show. Nonetheless, enjoy the photos.
With its 360-degree theatre concept, there is no "stage" for much of the performance. Just look up. The fabric dome is used for projection effects, and its form also warps as part of the show.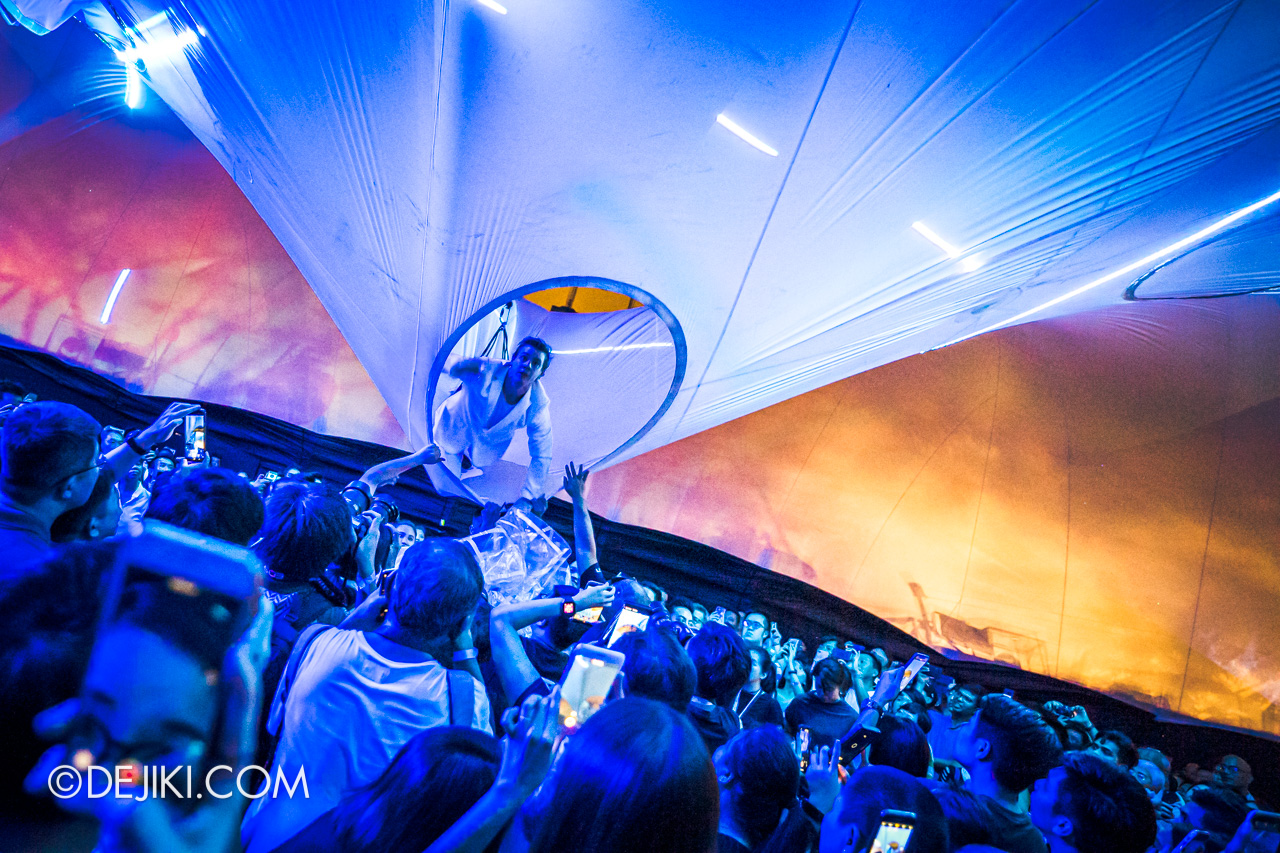 This glowing tube thing is one of the notable acts, with the aerialist appearing to be skydiving in high speed.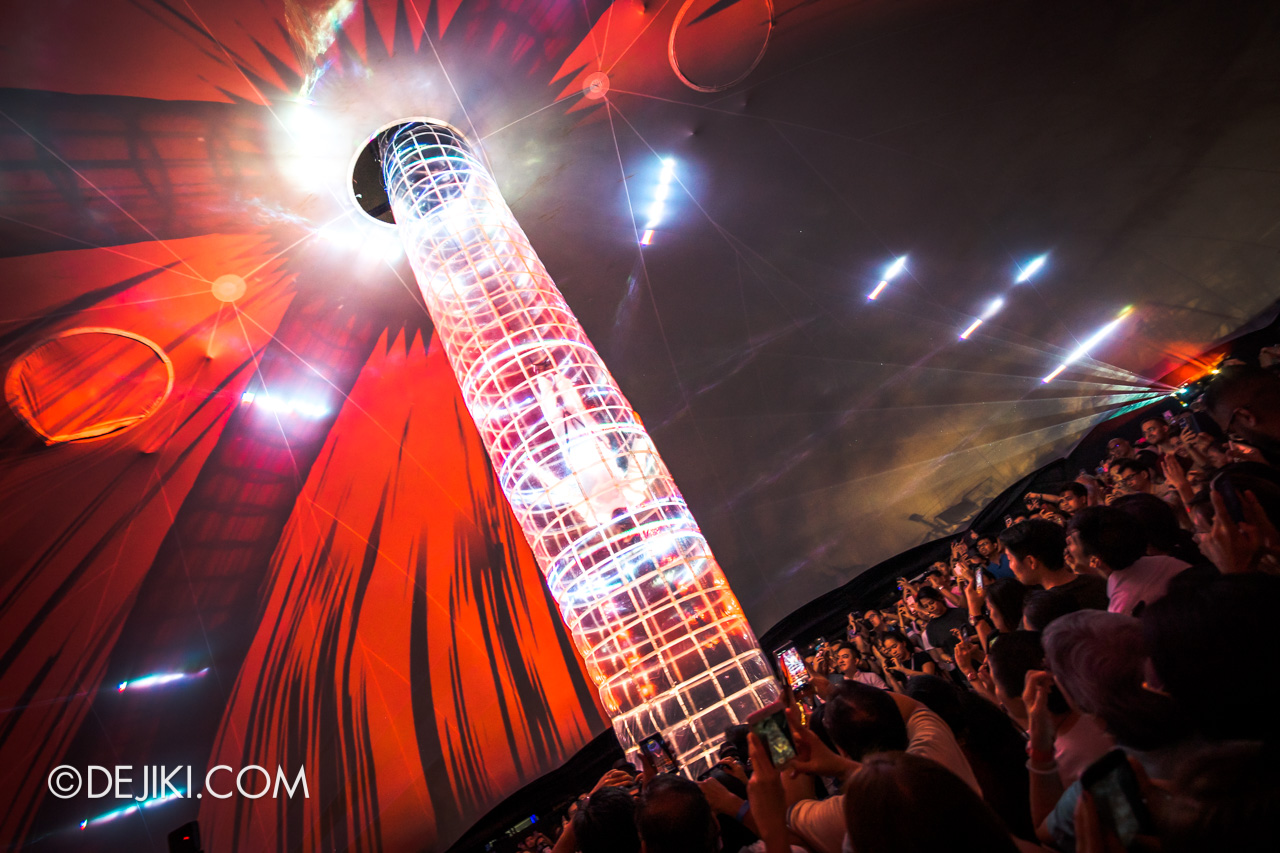 It's easy to be enthralled by the visual effects – most are quite wondrous, and synced well with the music and mood of the moment. The notable scenes combine that uneven, precarious dome warping, large-scale projections, and lasers. Throw in confetti at some instances.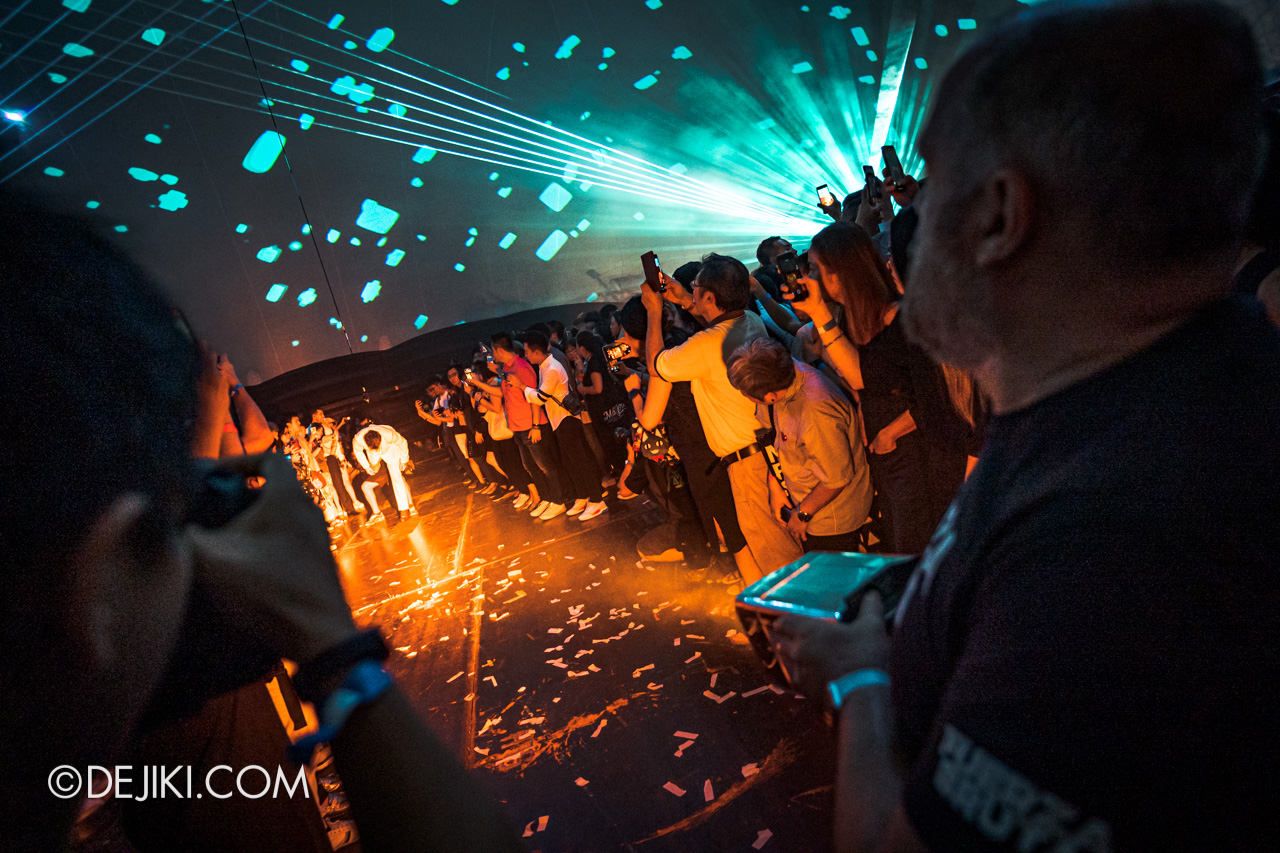 At one point, the audience parted so that a performer could dash across the dome.
Towards the end, the dome literally took off, revealing a stage on the other side.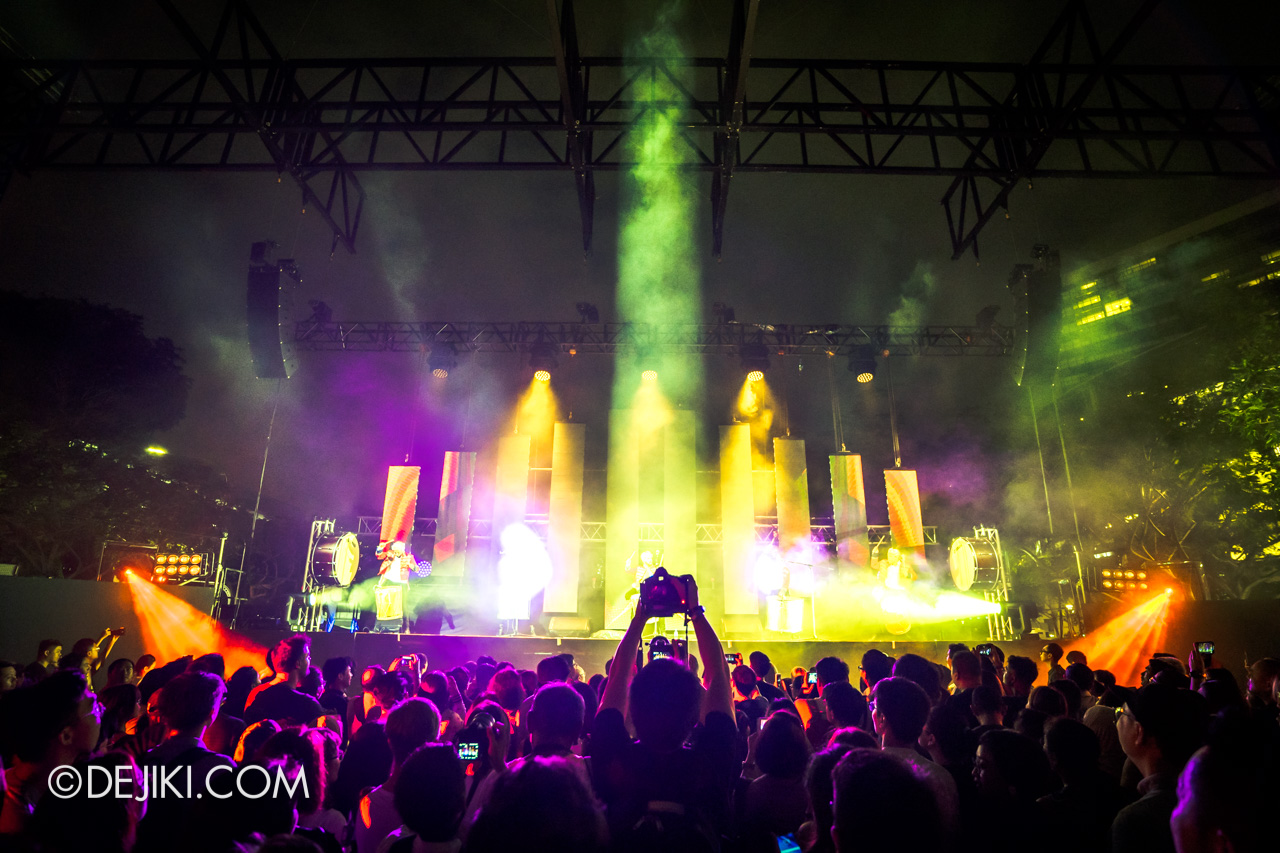 The show transforms into a party, with some performers still swinging above the audience.
Additional Photography by Tong Ming
---
Fuerza Bruta at Singapore Night Festival 2019
29 – 31 August 2019
Showtimes: 8:30pm, 9:45pm and 11:00pm
Cathay Green (across the road from The Cathay)
Note: This is a standing show and there will be no admission for infants in arms and child height of below 1.2m. In the event of adverse weather, Singapore Night Festival reserves the right to delay or cancel the performance.
Ticketed Admission
Fuerza Bruta is a ticketed theatre experience and tickets can be purchased from Sistic online.
Category
Price
Fuerza Bruta 2019 Standard Admission
$15
Fuerza Bruta 2019 Group Booking Discount
(Minimum purchase of 5 tickets)
$12
Fuerza Bruta 2019 Capitastar Discount
$9
For a full list of performances and programmes, visit the Singapore Night Festival 2019 website.
Explore this year's event highlights with the Festival Map here or access it conveniently through Google Maps via http://bit.ly/SNF2019-map
Subscribe to Dejiki.com or Like my Facebook page for notifications of updates.
---