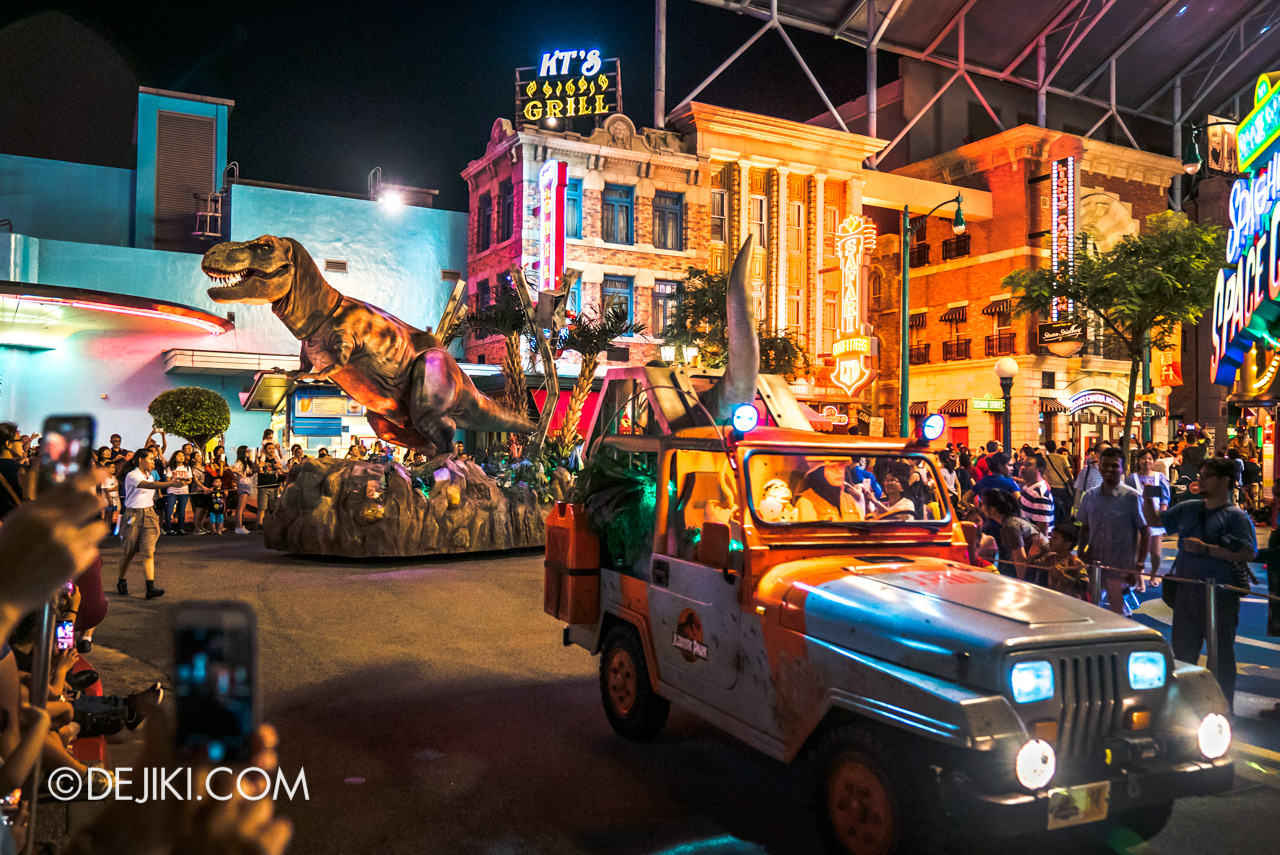 Universal Studios Singapore's Hollywood Dreams Parade transforms into a night parade show with dazzling lights and a new uplifting song.
This is a long post (there's show lyrics, and even a video at the end) because I've always considered the parade to be a "major attraction", and so will its article. So before we dive right into the 2019 Parade…
Hollywood Dreams Parade: A Brief History
Since its world premiere on 31 December 2011, Hollywood Dreams Parade was the park's first and only regular parade show for the longest time. Over the years, it received minor tweaks with characters getting rotated around. In 2013, new costumes gave the parade a new look.
As part of the park's 5th Anniversary celebrations, the parade had another refresh in 2015. The new song Universal Party Parade was introduced, along with new choreography with parade "micro" show stops.
Now in 2019, USS updated the show with its biggest transformation yet – it's now a night parade. While all 14 original floats still remain, Hollywood Dreams Light-Up Parade brings a refreshing illuminated look, with all-new parade music. This show will be performed on Fridays, Saturdays and select Public Holidays at 7:30PM (or 7:00PM on some nights) as part of Universal After Hours.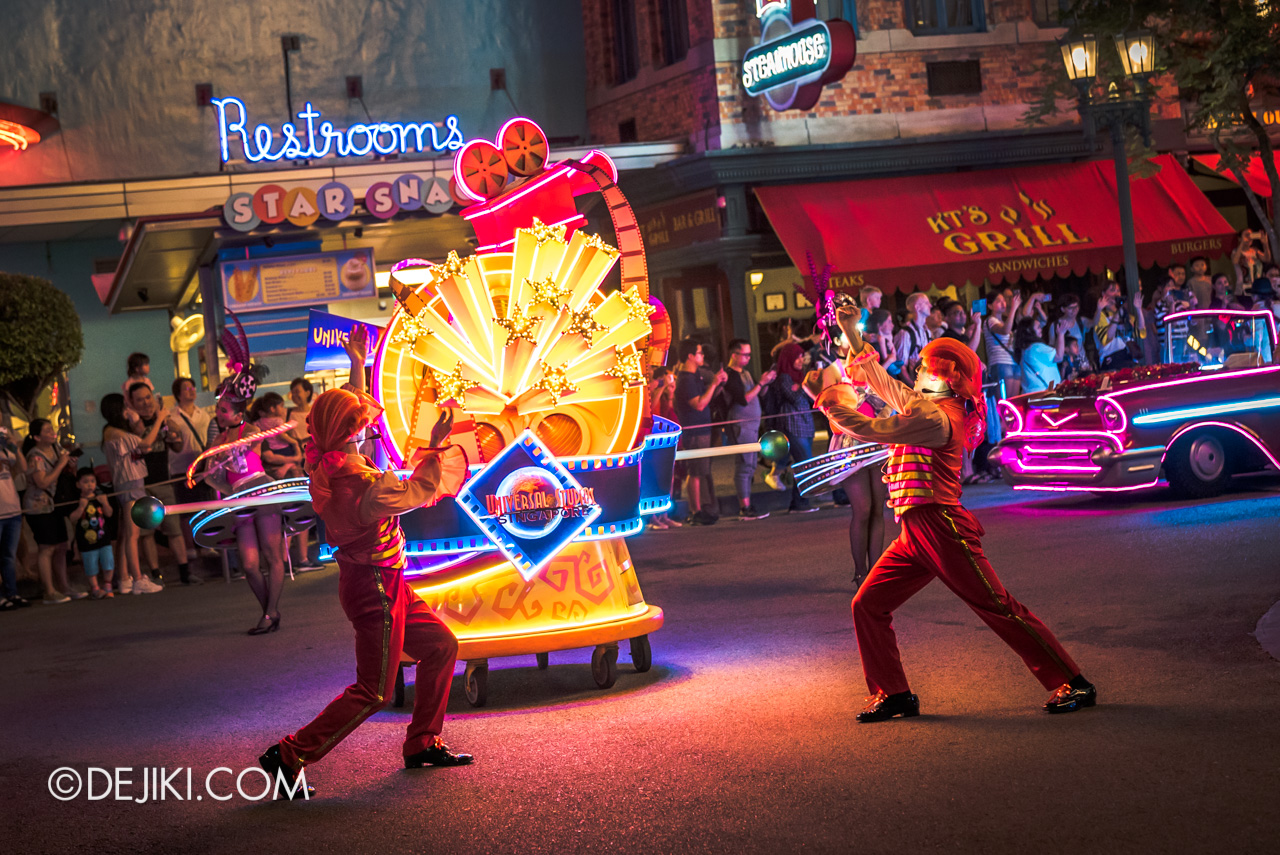 I was at the park to catch the debut show of the Light-Up Parade on 18 January 2019. All floats were present, though certain characters were not on set, or at their original spots. I'm not sure if Marilyn and Betty are permanently moved to the front – now the final float has awkward empty positions.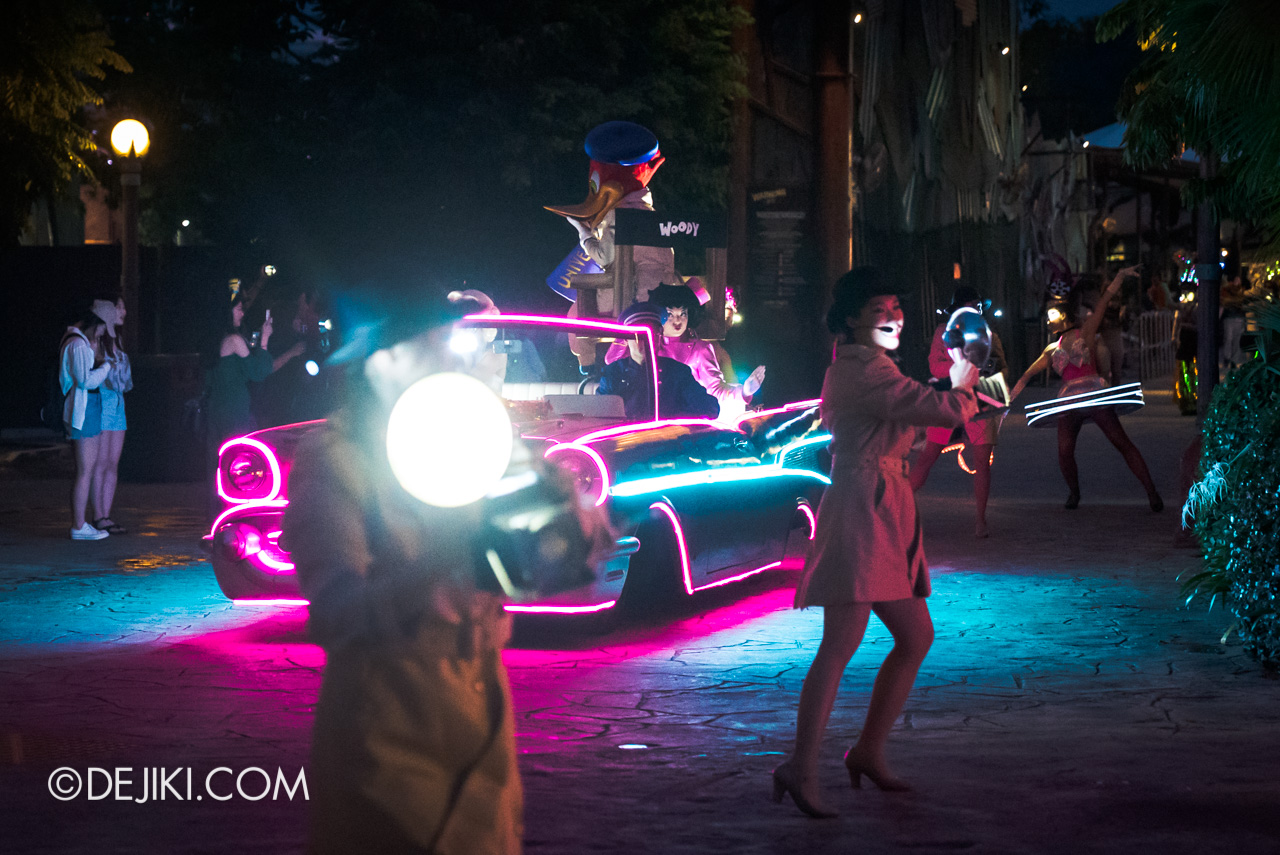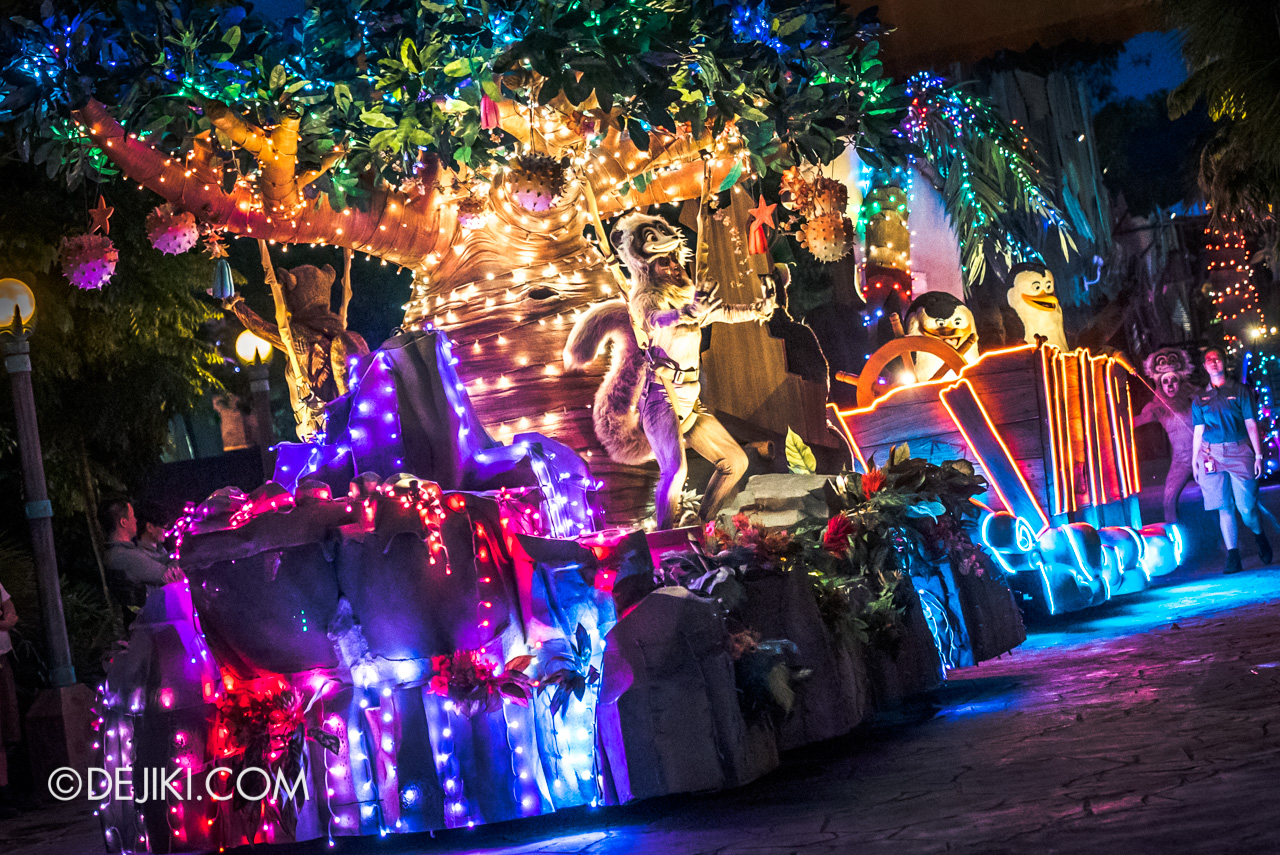 Some floats work well with new lighting effects, while others might require a redesign to look great. The Madagascar floats are draped with seemingly endless strings of lights with a mix of fading rainbows and sweeping trails.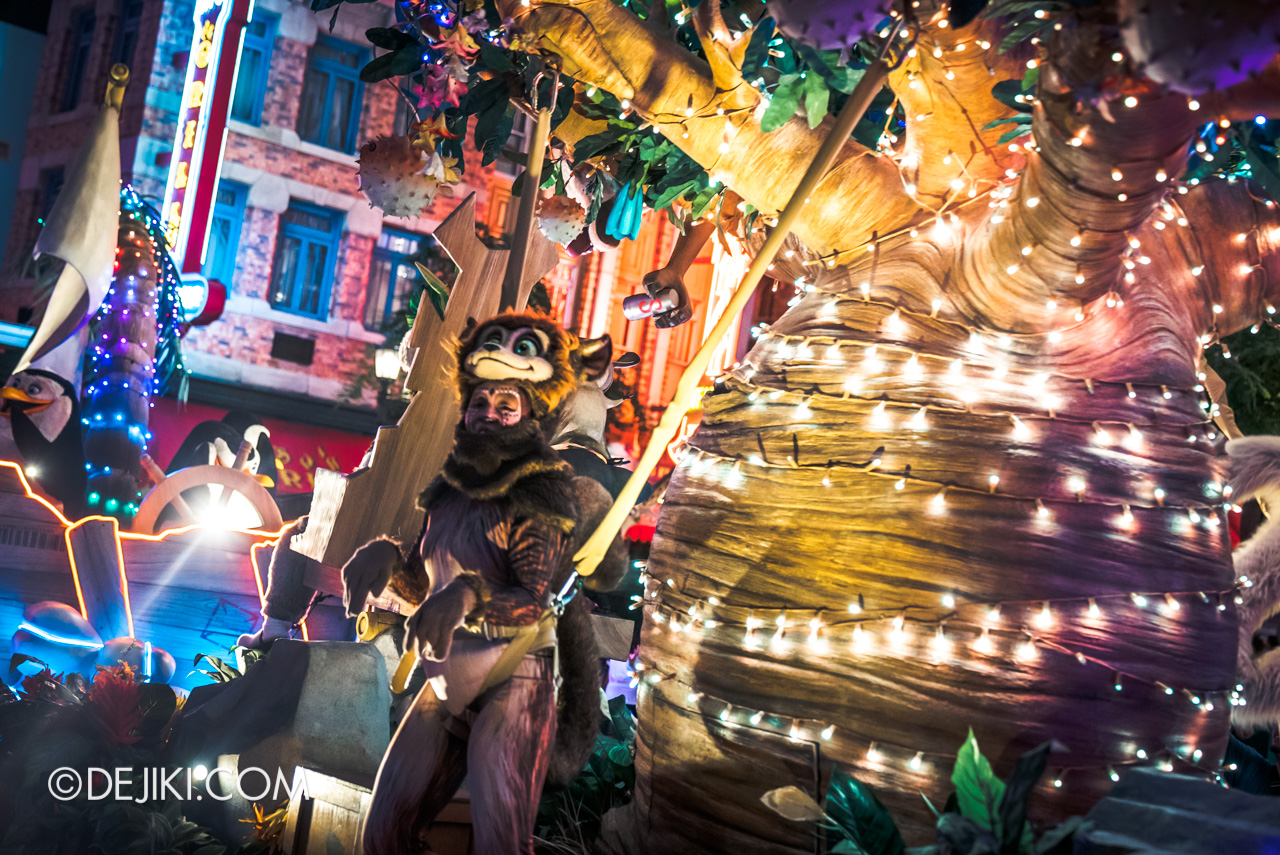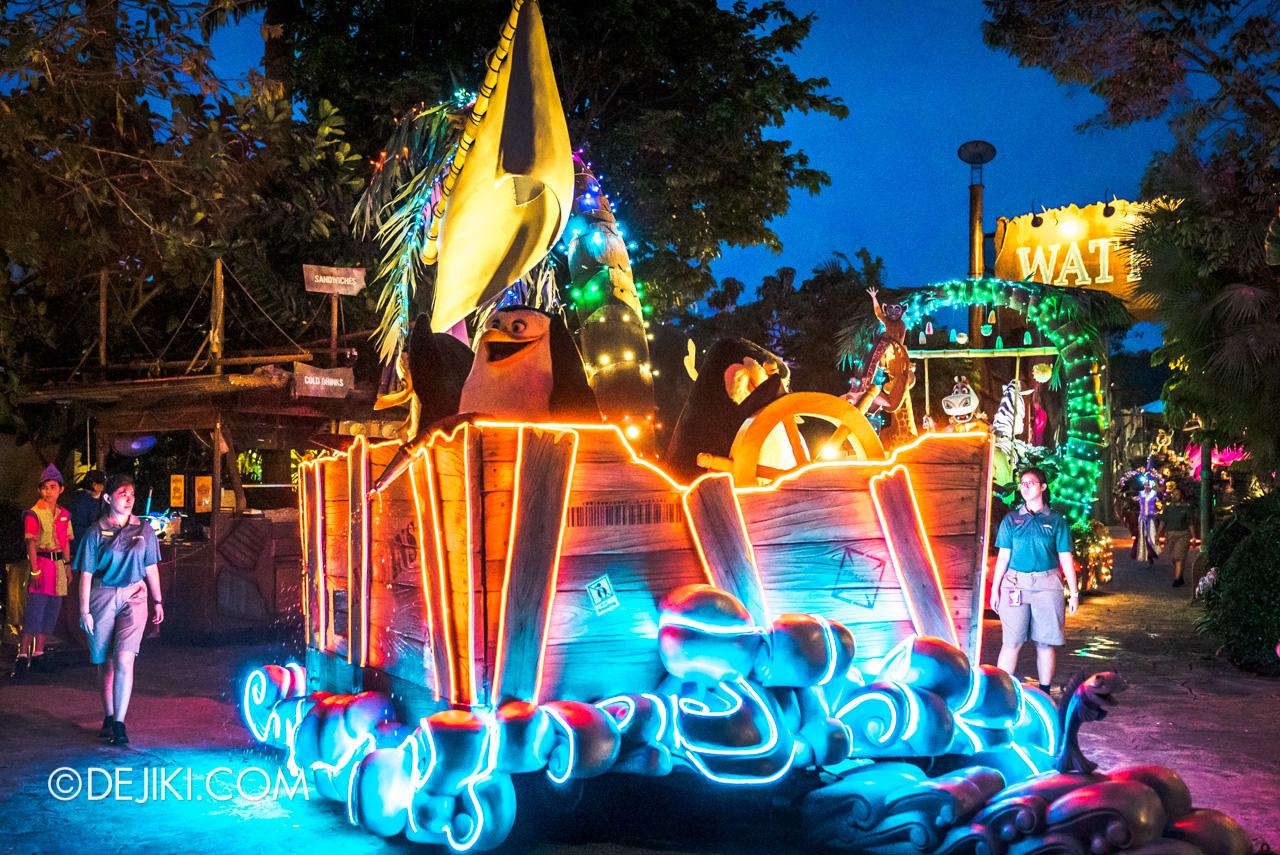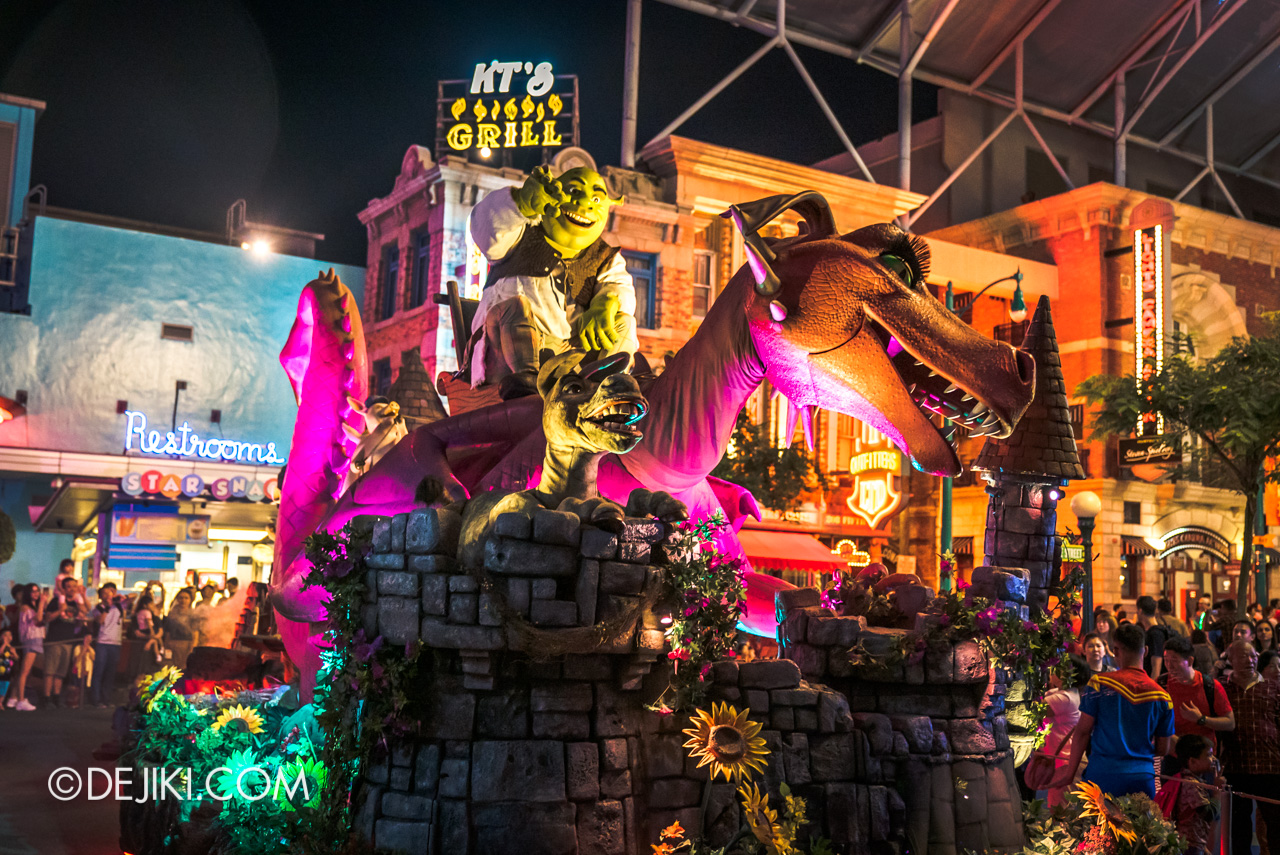 The castle floats of Far Far Away have always looked cheap strange in daytime. They look a lot better at night with the lighting effects.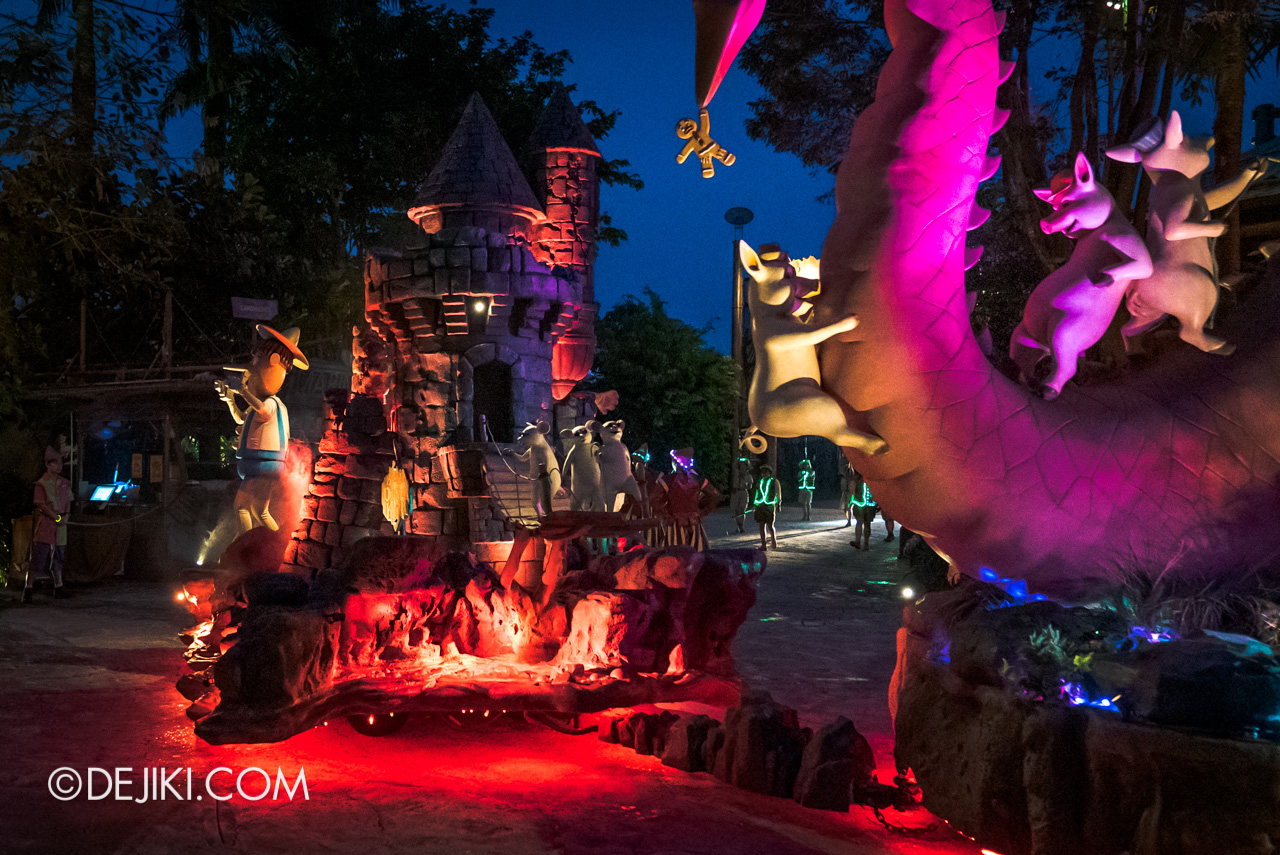 Depending on where you're standing to watch the show, the overall experience may differ. Some parts of the route, especially at Jurassic Park, are less lit. Even the audio coverage was sporadic. It's totally different in New York.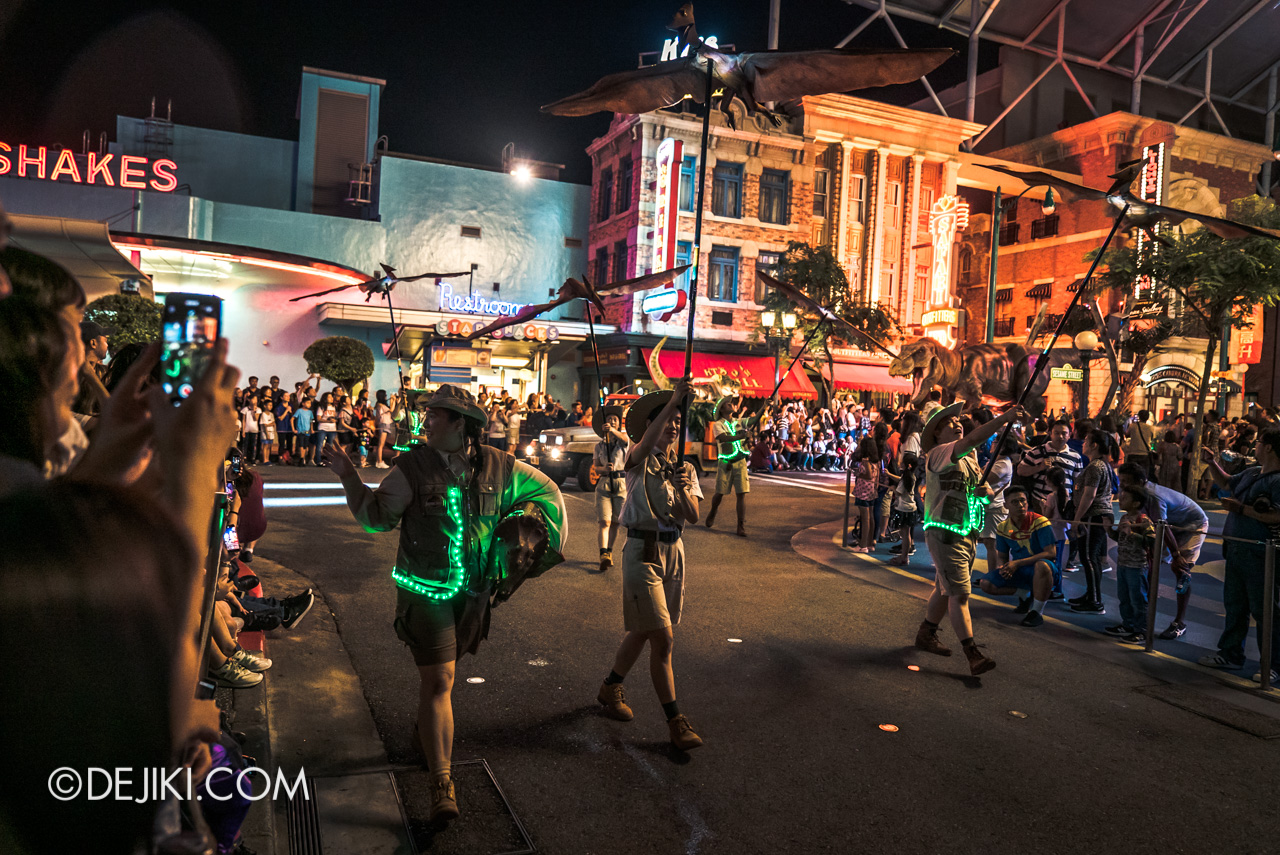 Most costumes were embellished with lights instead of being reworked, and I think the Jurassic Park ones… hmm.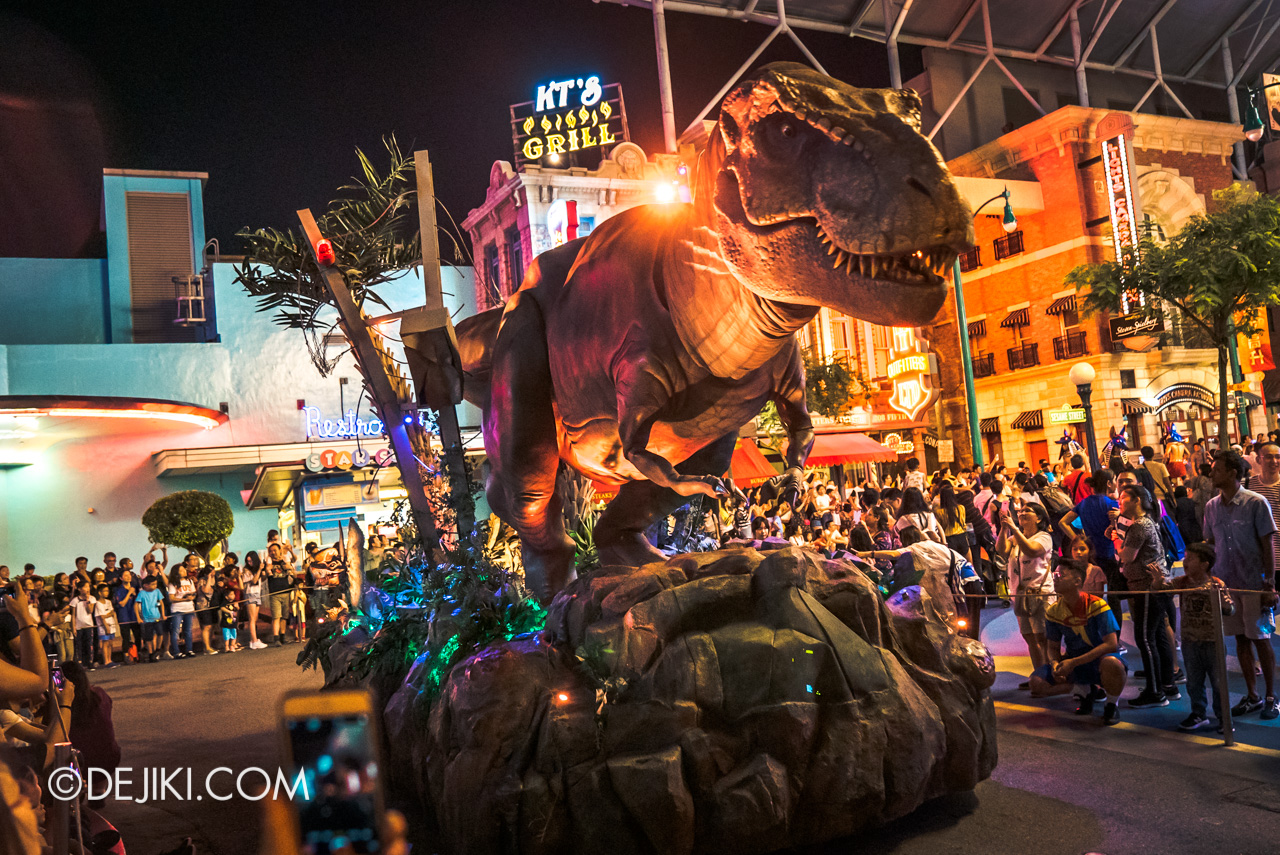 The Tyrannosaurus Rex float looks very dramatic in the dark. If only they did more than adding green lights to the performers' outfits.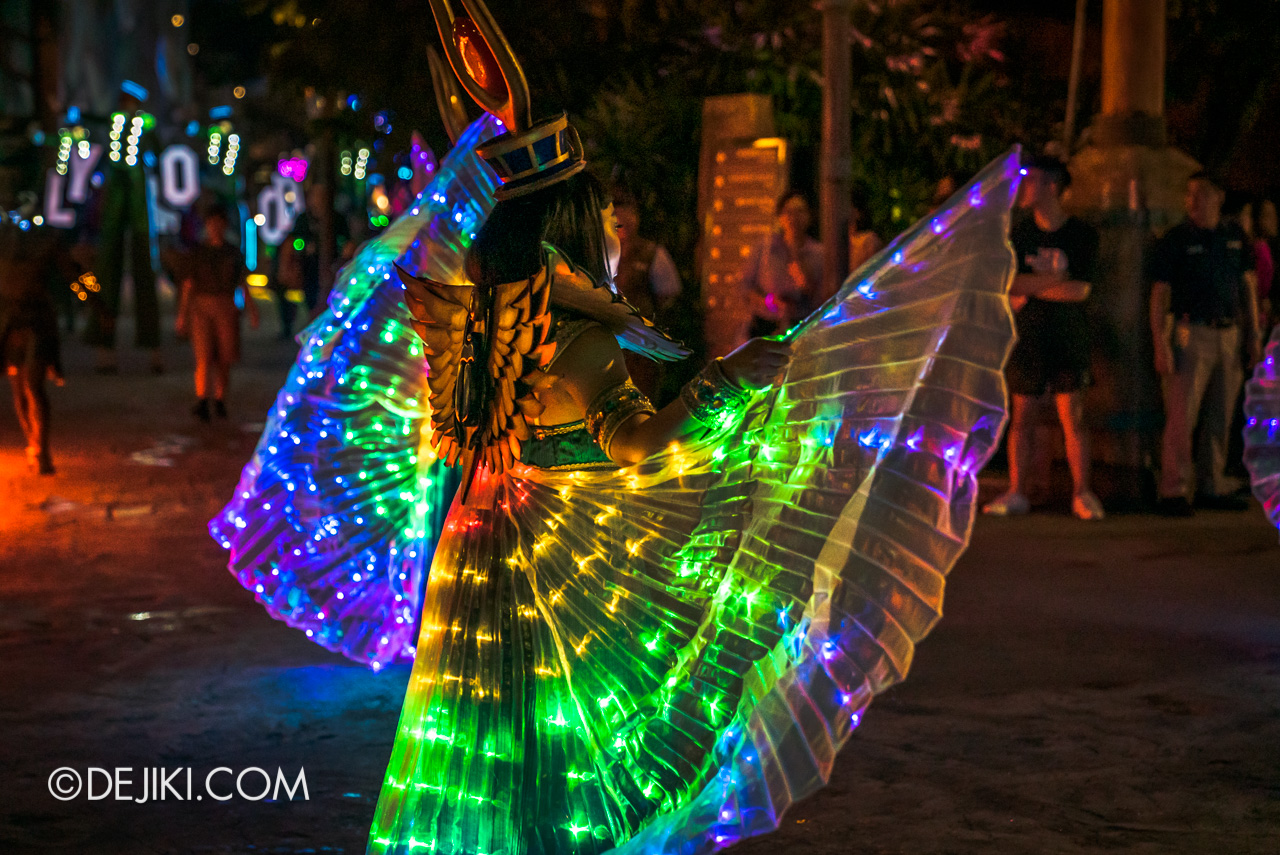 Dazzling the crowd with their colorful capes: the Isis dancers and Nile Princess from Ancient Egypt.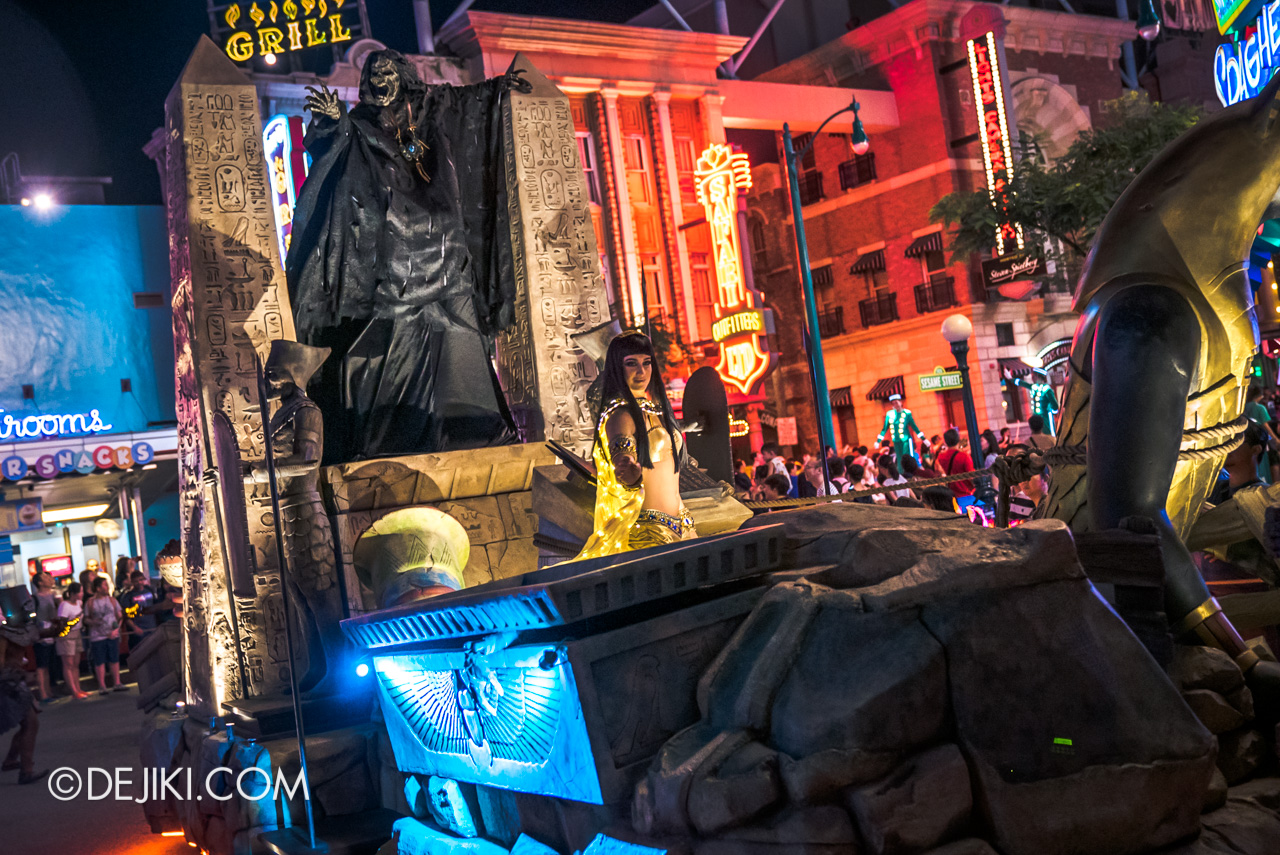 Don't you think the float looks better at night?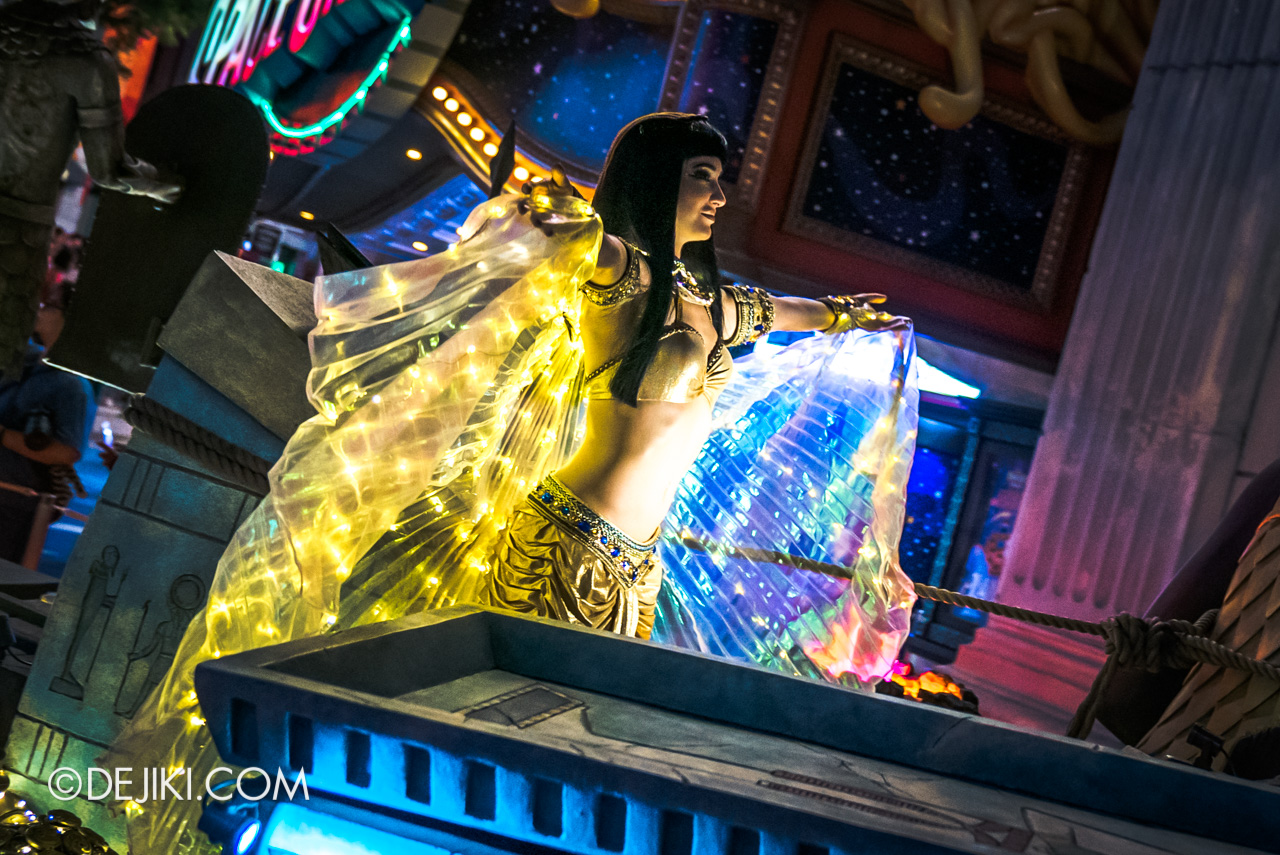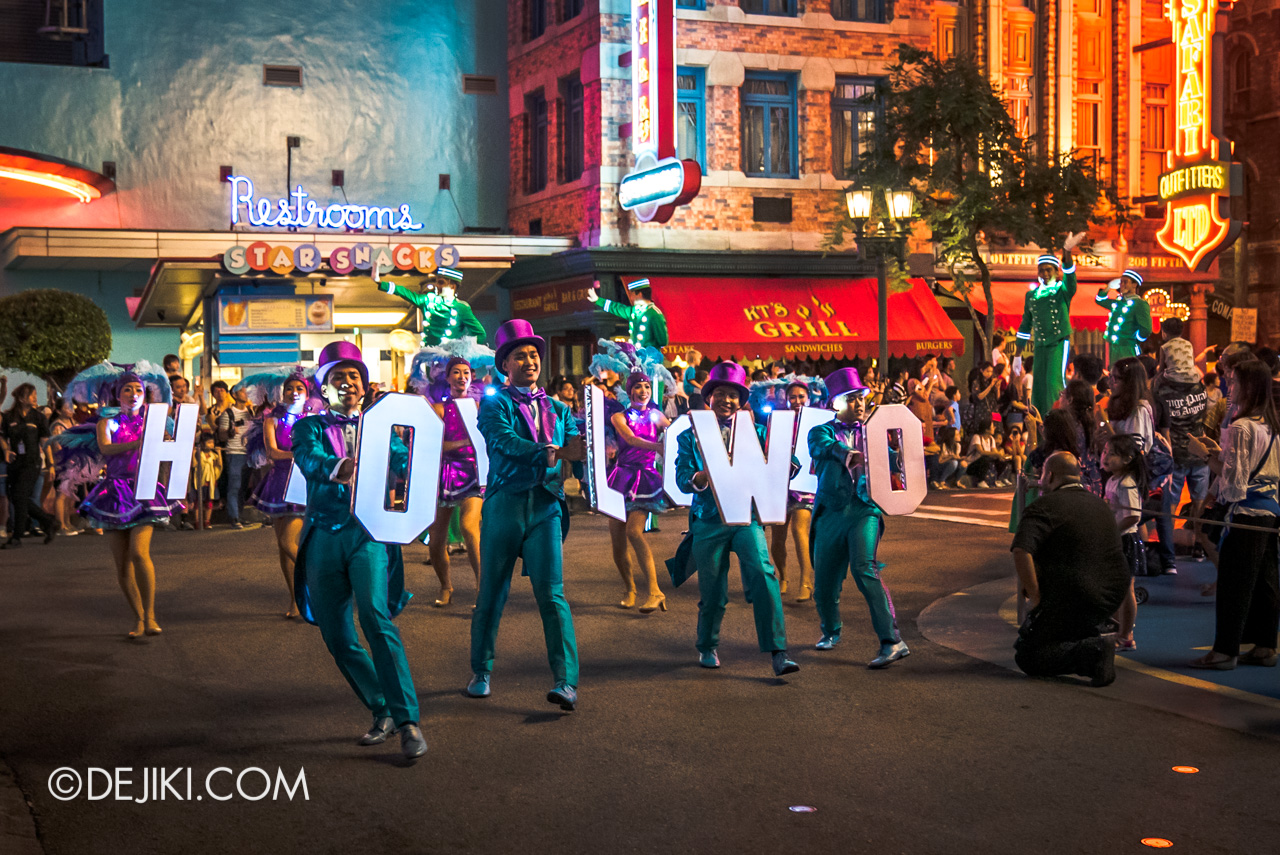 Lyrics of the new song, which I assume is named after the parade, can be heard at the first and last scenes of the show. Anyway this is what I heard so it's likely not completely correct – if anyone has the official lyrics, please leave a comment or send me a DM on Instagram (@dejiki).
Hollywood Dreams Light-up Parade song lyrics
Open your eyes and step into this moment,
This magical journey's only just begun!
Fill the streets with your smiling faces,
Fill the sky with your hopes and dreams!
Illuminate the sky tonight, and let your heart fly free!

Chorus:
Let's light it up, light it up, it together!
Shining bright, make this night last forever!
Light it up! Put your hands in the air,
just feel your heart beat,
the world at your feet,
A Universal place for you and me!
For you and me!

Take my hand, hold it tight
'cause tonight's the night you won't forget
Let your heart make a wish
'cause tonight we'll let the music set you free!

(music changes to parade "microstop" choreo music)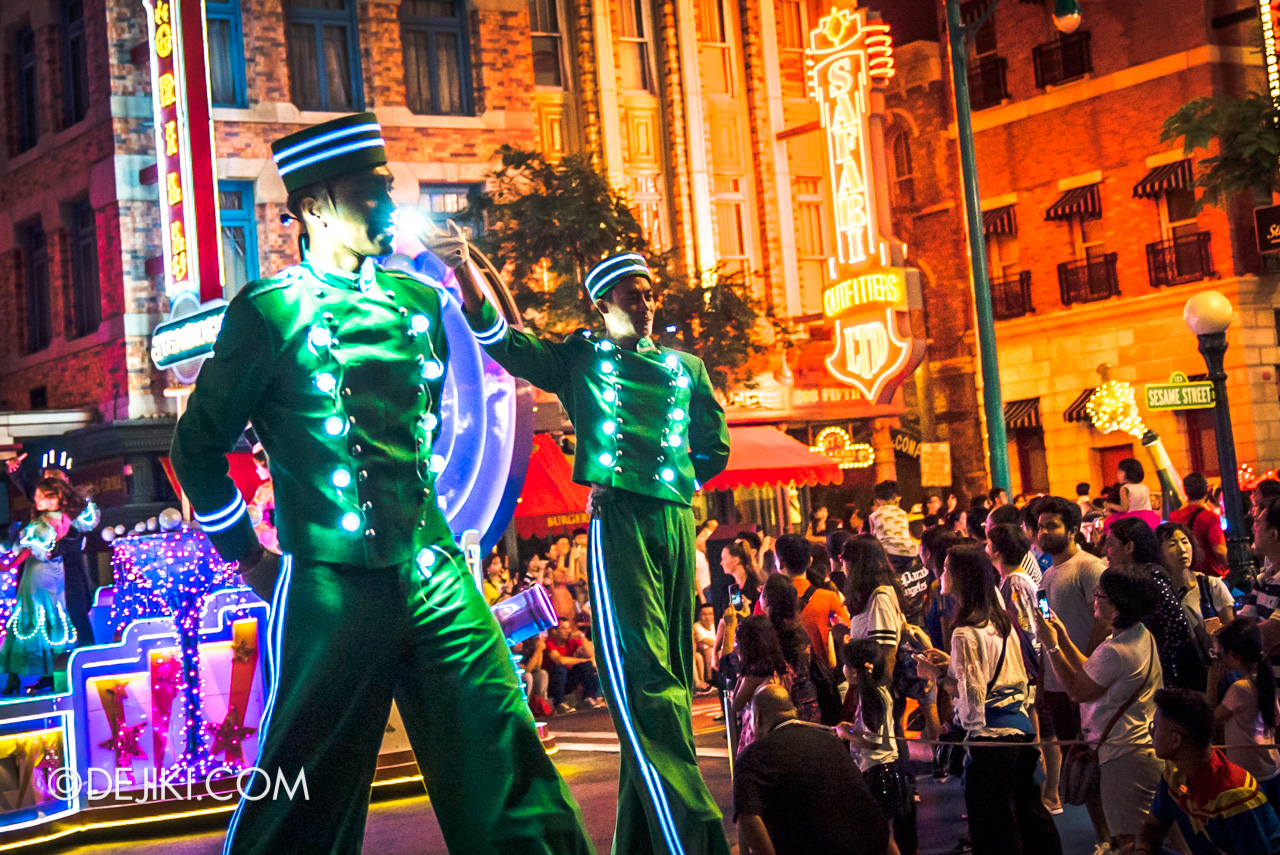 The last float has a subtle swirling light effect on that standing disc prop. Minimalism.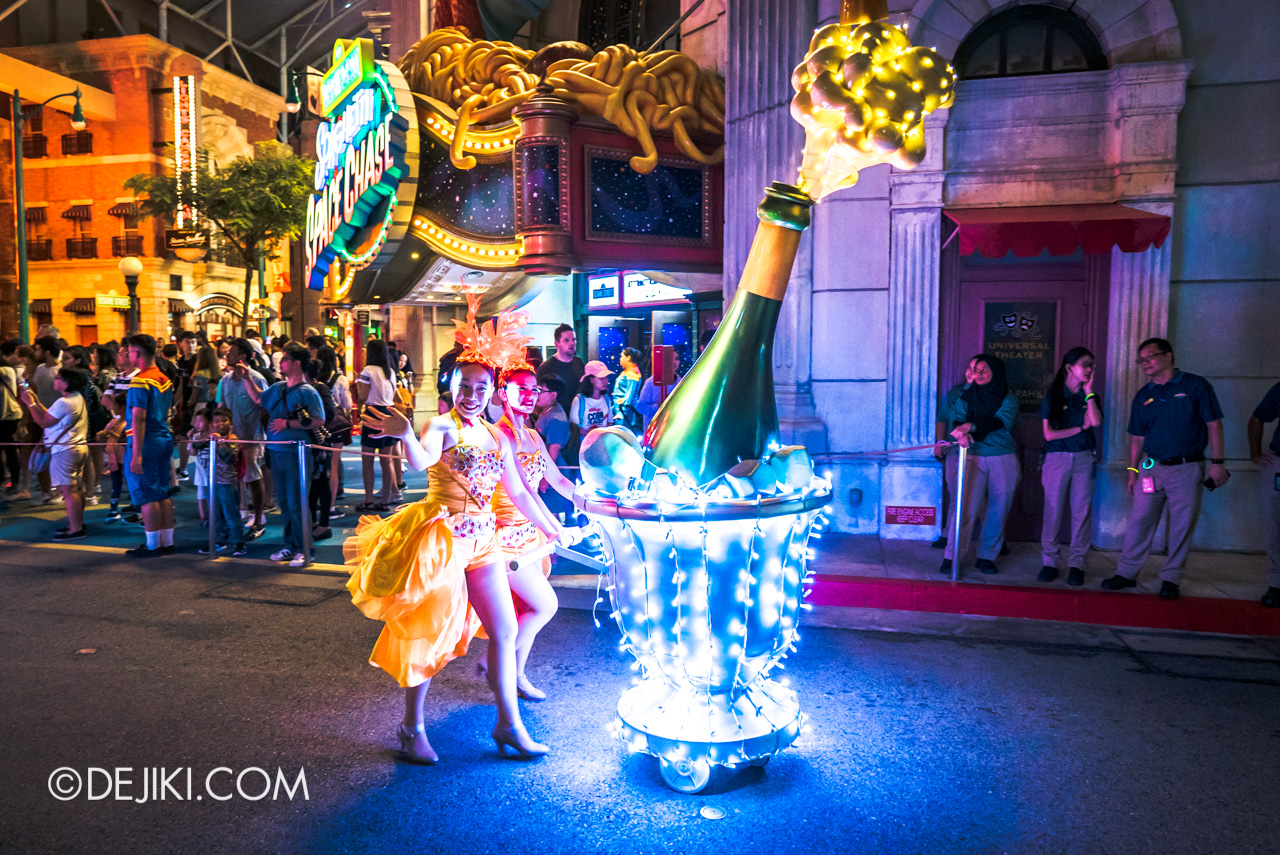 If you've not seen any night parades from the competition and the sister Universal park in Japan, then you'll most likely think: "Hmm, this is not bad. It's quite long and there are many floats and characters. There are a lot of lights."
It was their Hollywood Dreams, and they only wanted to light it up.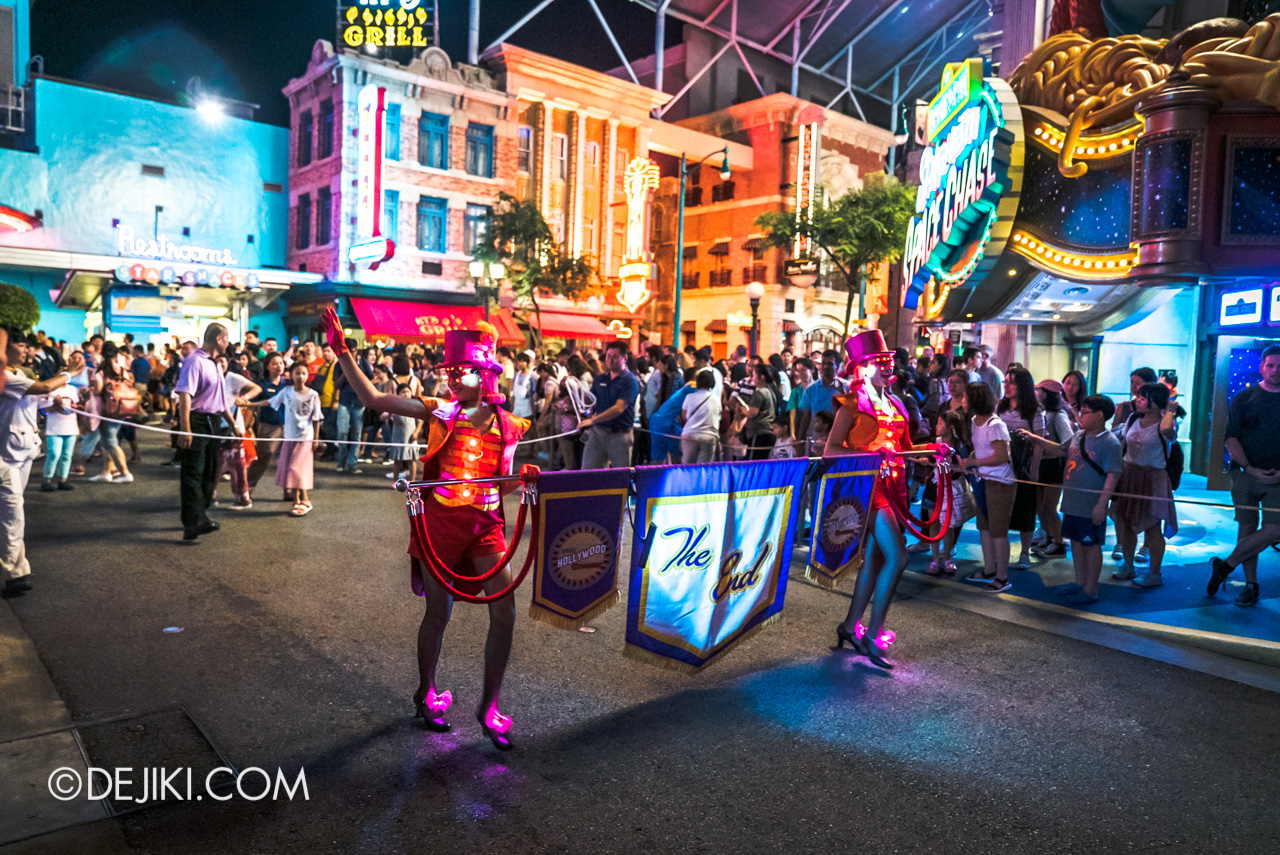 Perhaps one day, we'll see an all-new parade that's actually designed for the night. In time for the park's 15th Anniversary would be nice. It's the park's 10th next year and I don't think even this update, while modest compared to similar parades, was meant to last one year. We can only hope.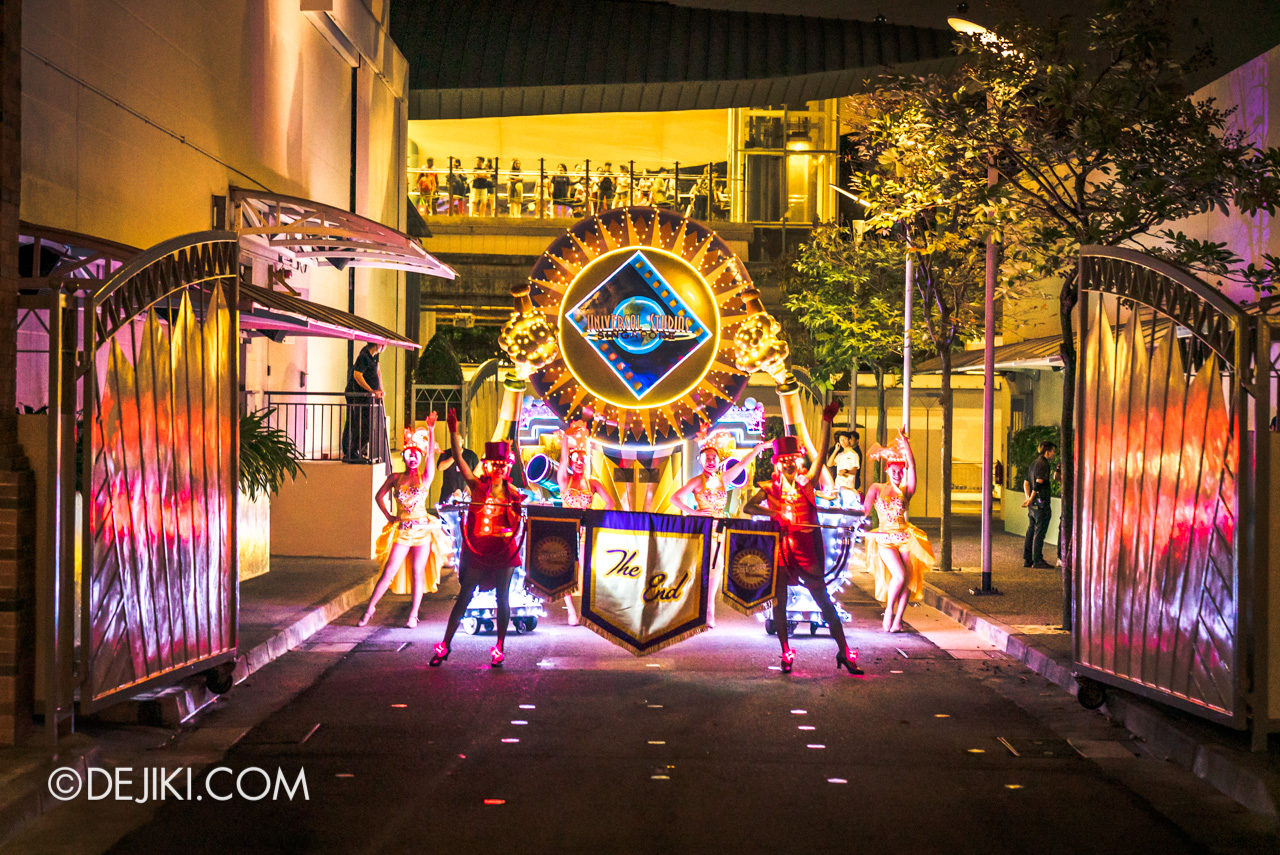 But for now, enjoy the new show in this video:
Hollywood Dreams Light-up Parade video
Hollywood Dreams Light-Up Parade
As part of Universal After Hours on Fridays, Saturdays and select Public Holidays
Starts at 7:30PM (or 7:00PM on some nights) at Jurassic Park/ The Lost World
Stay tuned for the January 2019 USS Park Update which will cover more news from the park, including the upcoming Chinese New Year event!
Get your tickets at Universal Studios Singapore park entrance or via Klook online.
(Purchases made via Klook will help support Dejiki.com at no extra cost to you)
---
Subscribe to Dejiki.com or Like my Facebook page for notifications of updates.
---