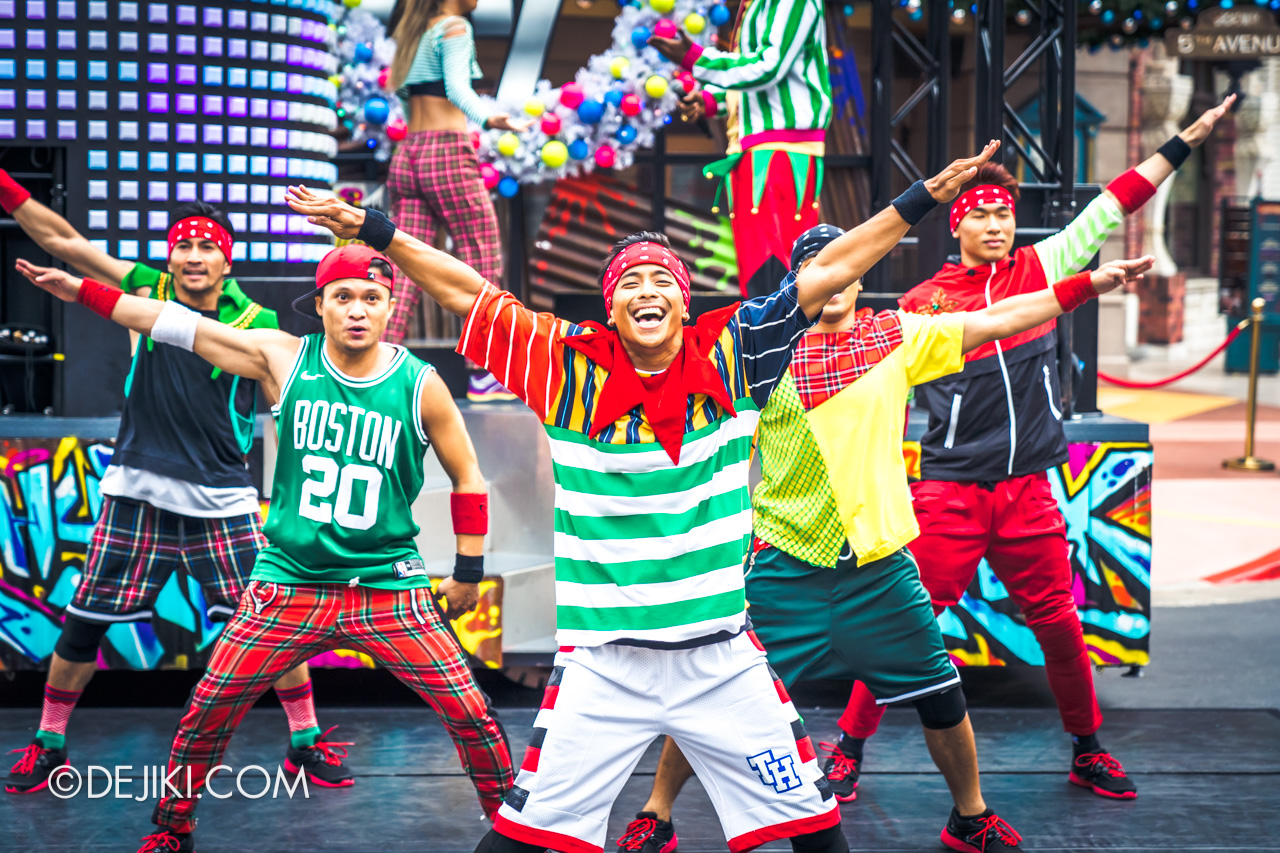 Celebrate the holidays with A Universal Christmas this festive season at Universal Studios Singapore! Read on to learn more!
The 2018 edition of A Universal Christmas features a comprehensive line-up of seasonal performances and all-new shows to bring holiday cheer to the park. From 1 Dec 2018 to 1 Jan 2019, all USS park guests can enjoy the shows and experiences around the park.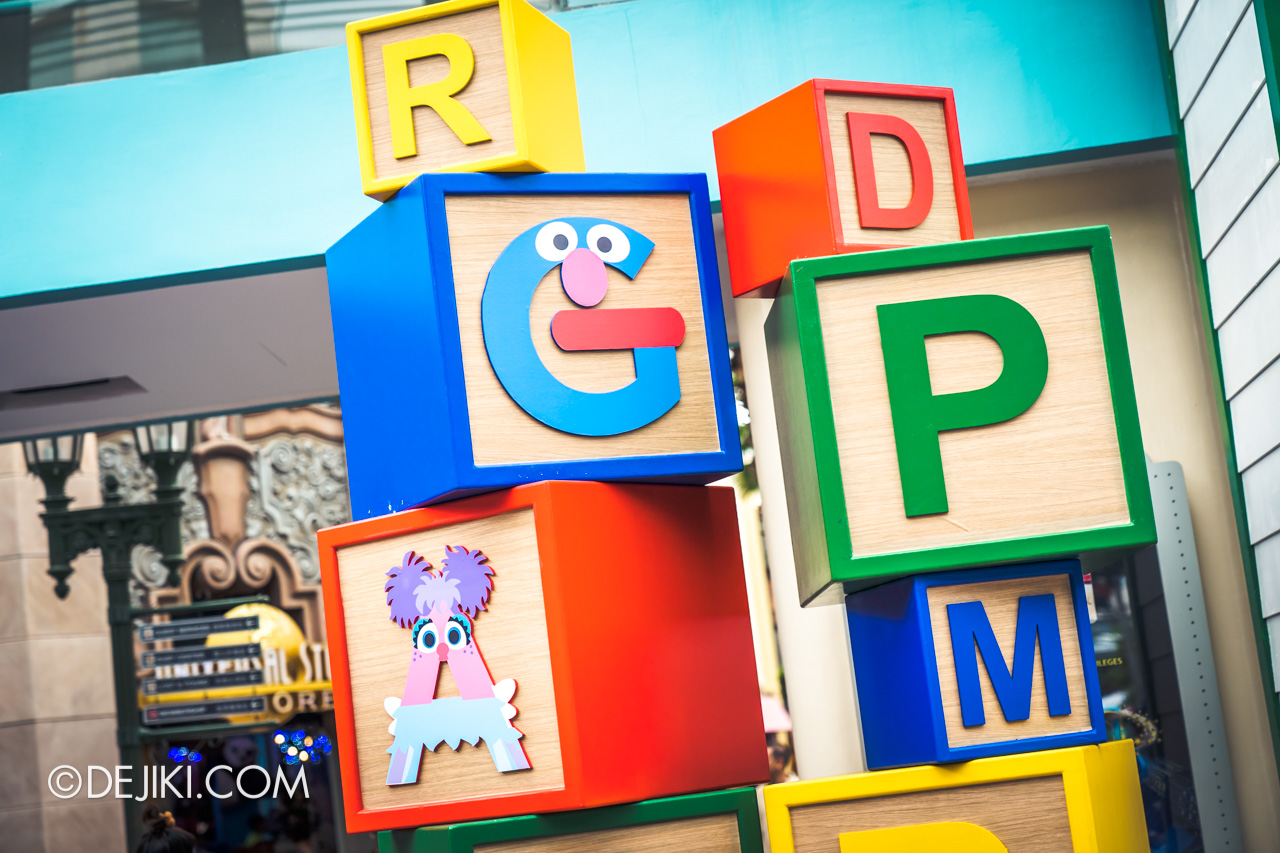 Extensive festive overlays are installed at Hollywood and New York zones, and you can sneak a peek at them before the Christmas event officially begins.
Park Hour Changes
Park hours are extended as part of the festive season, with the park closing at 9PM or 10PM on most nights in December 2018. From 21 to 30 December, the park will be open till 10PM, with the Christmas Fireworks Spectacular show happening then to end the night. Opening hours and showtimes are subject to change without notice.
2019 New Year's Eve Event?
On 31 Dec 2018, the park will be open all night until 12AM 1 Jan 2019, with a special New Year Fireworks Spectacular show at Hollywood to welcome to the new year with a bang!
---
Welcome to Elf Town
Hollywood has transformed into Elf Town, a thematic zone where you can meet many of Santa's helpers and interact with them.
As of last weekend, there are already three stations along the street area of Hollywood, and two more "shops" at the stage.
This is likely to be an outdoor version of Santa's Village.
There'll be a new show with much festive song and dance called PRESENTation Day at the Hollywood Lagoon stage. Don't miss it!
NEW Christmas Parade and Elf City
Headlining all the performances this year is Santa's Snowy Sleigh Ride, which the park has emphasised as the "largest-ever Christmas parade in the history of Universal Studios Singapore". Really? Well anyway the parade will travel to New York's Elf City for Santa's Christmas Light-Up Party show.
This complicated equipment setup will make Santa's Christmas Light-Up Party a really dazzling one. There will be projections on the building facades on both sides, and at the New York Library. All these will accompany the floats of Snowy Sleigh Ride show which I've been told will be similar to a night parade. Looks like guests will be completely enveloped with dazzling lights, dramatic show effects and snowfall in New York!
Hollywood Dreams Parade 2019 update
Speaking of parades, the park's regular parade show, Hollywood Dreams Parade, will transform into a night parade with its showtime moving to 7:30PM when it returns to the park on Friday, 18 Jan 2019.
Festive decorations around the park
Festive decorations are up at the Dreamworks areas: Madagascar, Far Far Away. The park music now has a holiday twist. Generally, I think the decorations in past years seem a lot more 'Universal Studios'. On the overall, the 2018 props remind me of decorations in shopping malls.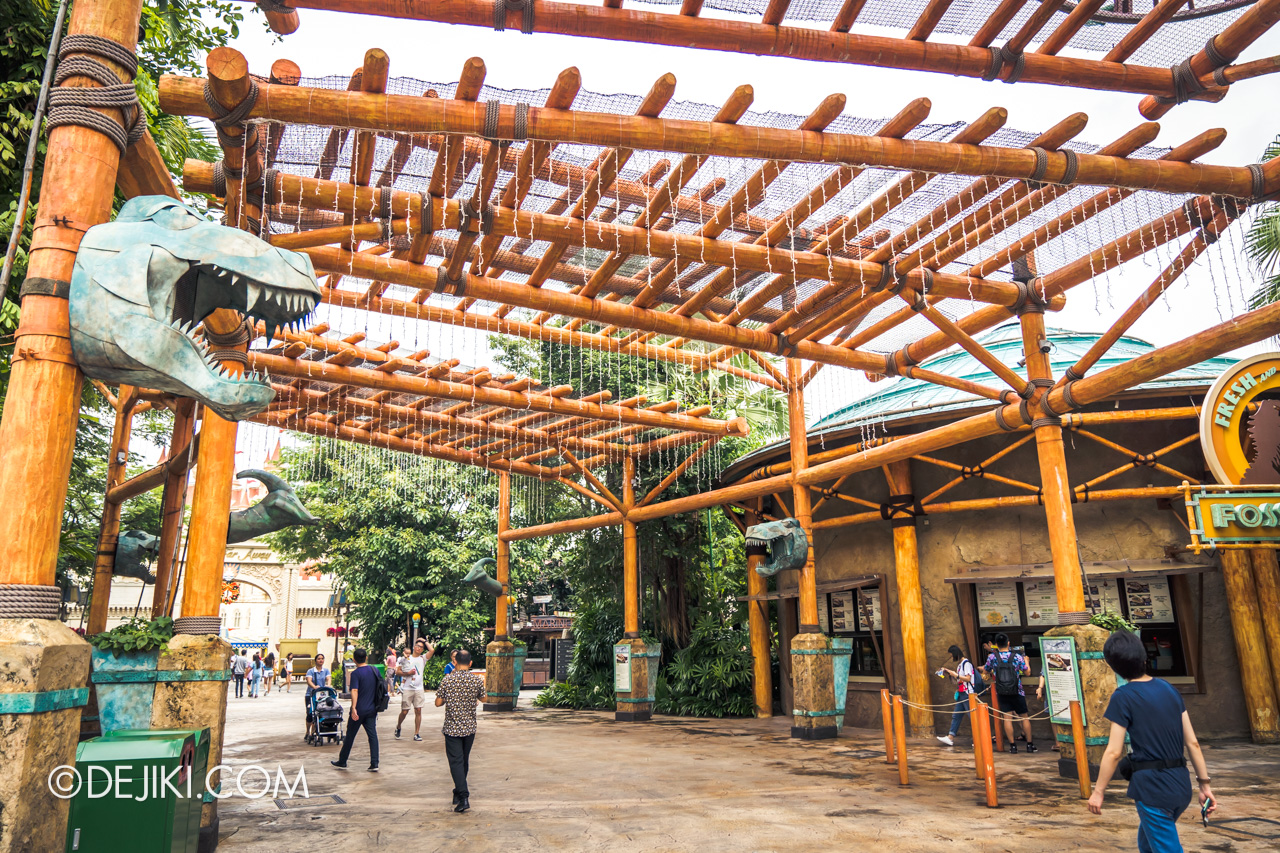 Even Jurassic Park is going to make it sparkle.
A Universal Christmas 2018 Entertainment Line-up
Christmas Turntables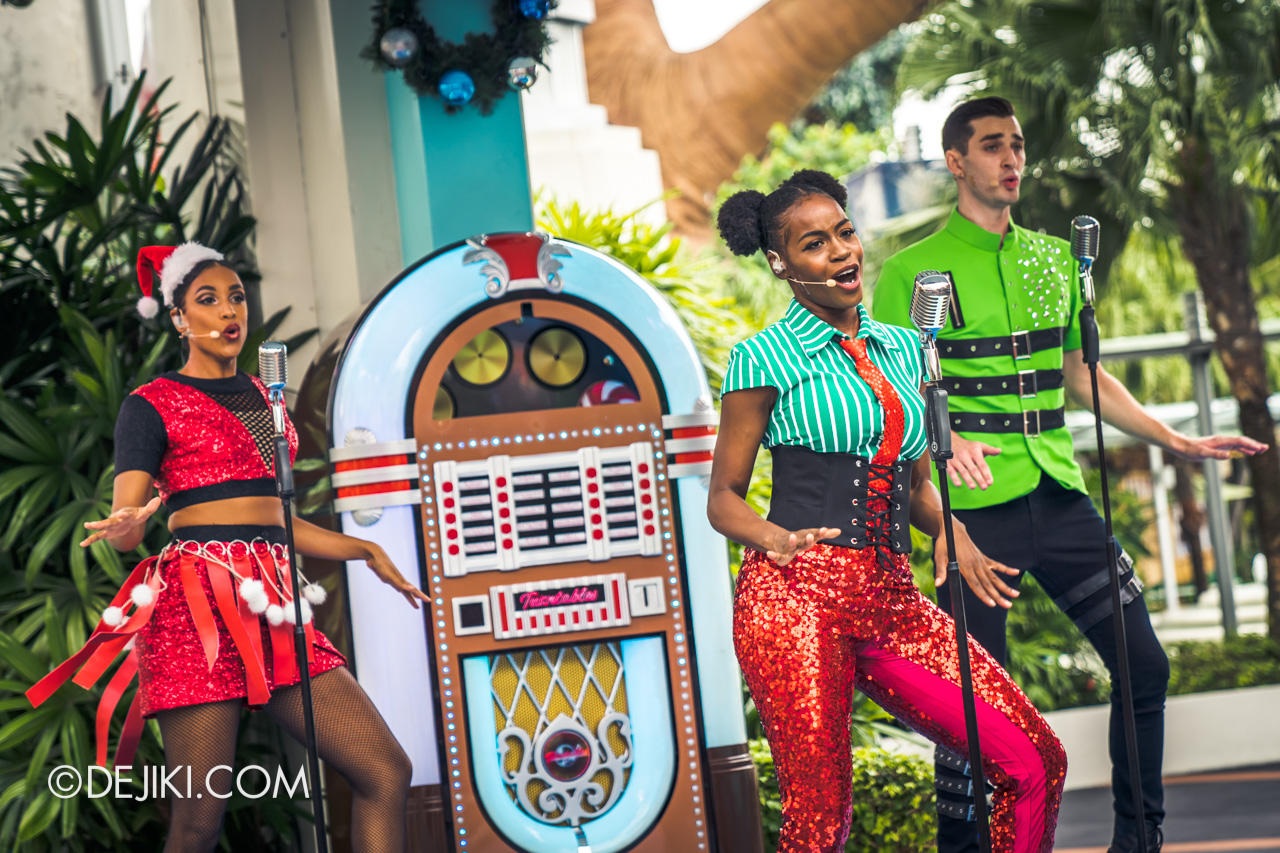 Come and spin that Christmas record! The Turntables is belting out holiday tunes at Mel's Stage.
Similarly, the two shows at New York will get a Christmas refresh. No more meeting Under the Mistletoe, because you can have A Christmas Date with Marilyn Monroe and also meet her good friend at the Betty Boop Step Into Christmas show.
Dance for the Magic Christmas Beans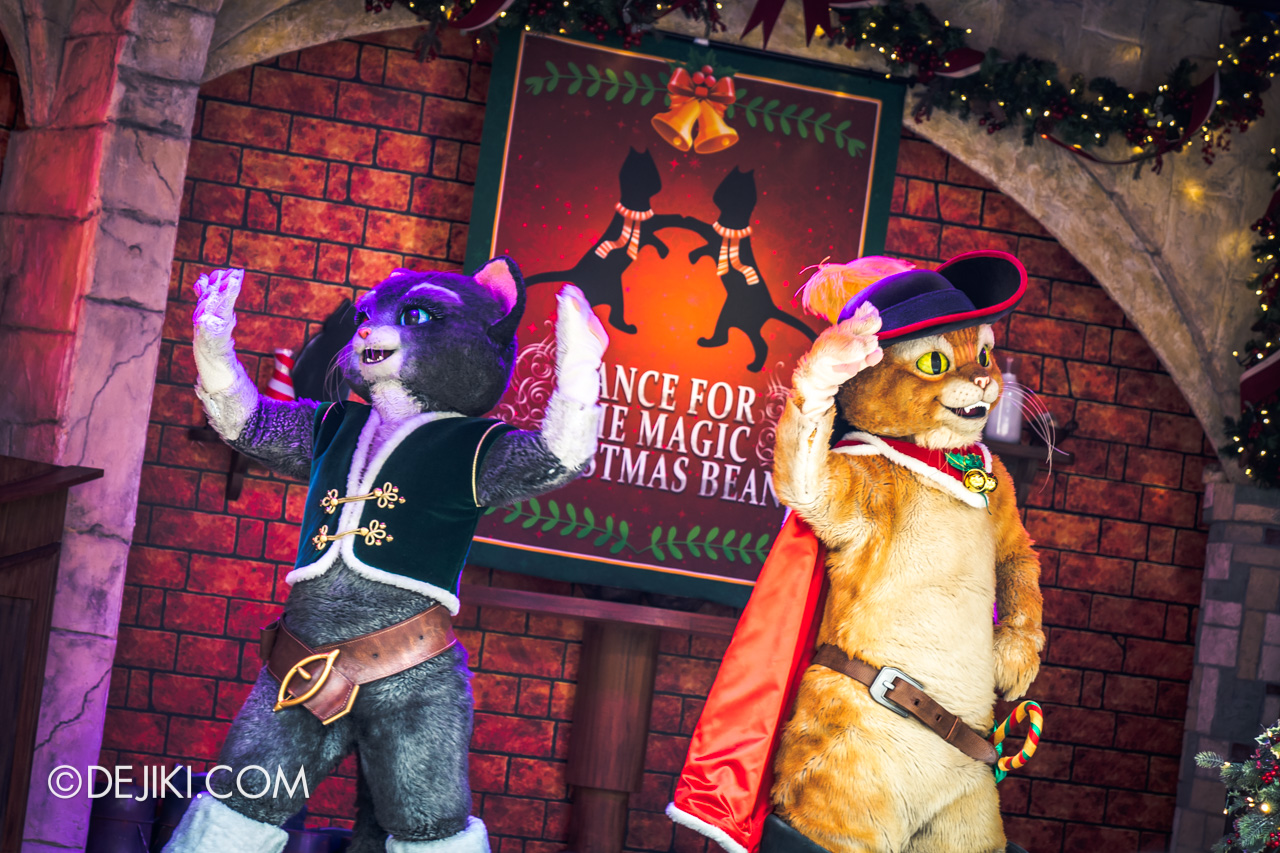 The Milk Bar celebrates the holidays with the return of the Dance For The Magic Christmas Beans. Right next door, Madagascar Boogie is also getting a seasonal makeover known as King Julien's Merry Mambo Christmas Party.
Oscar's Grouchmas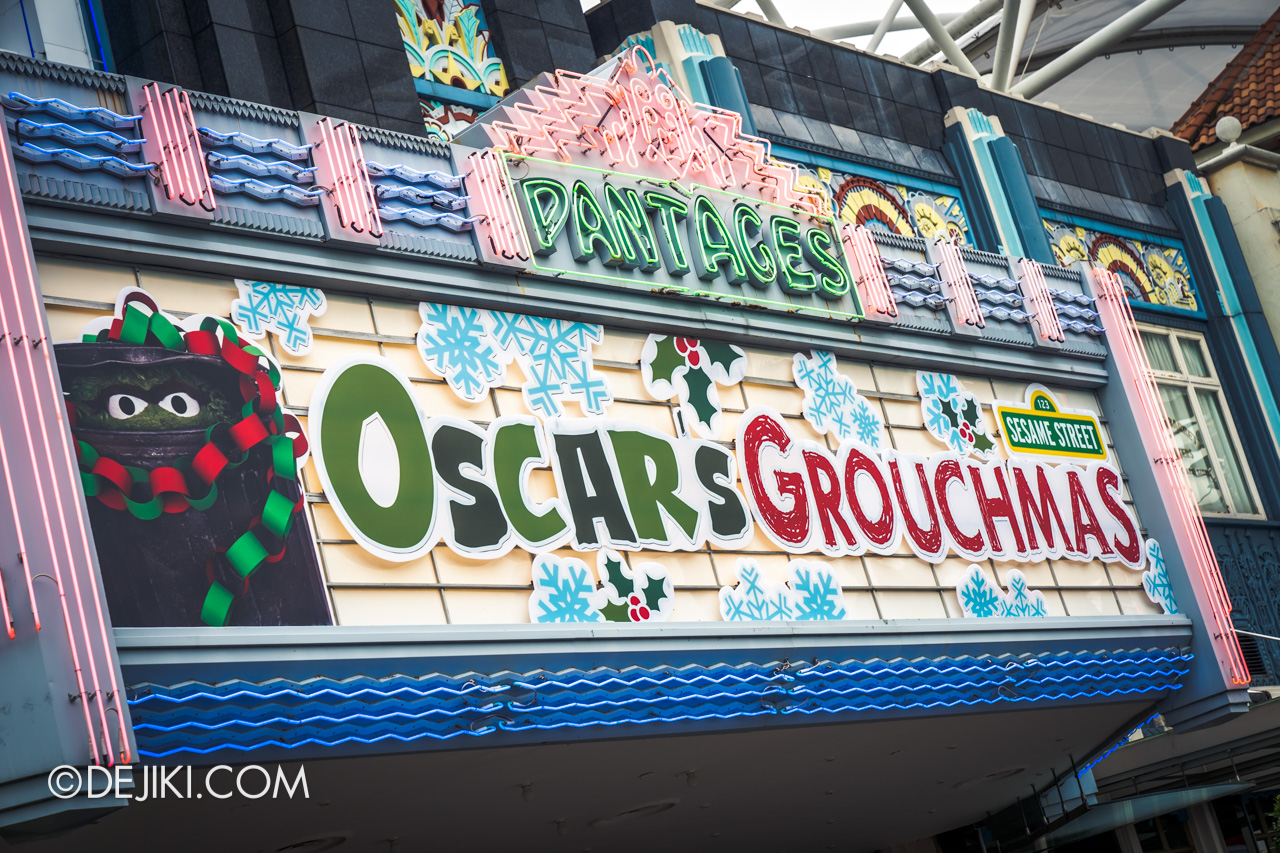 Your favourite green monster is back to spread the Tale of Oscar's Grouchmas in the Pantages Hollywood Theater.
Rhythm Truck – Christmas Edition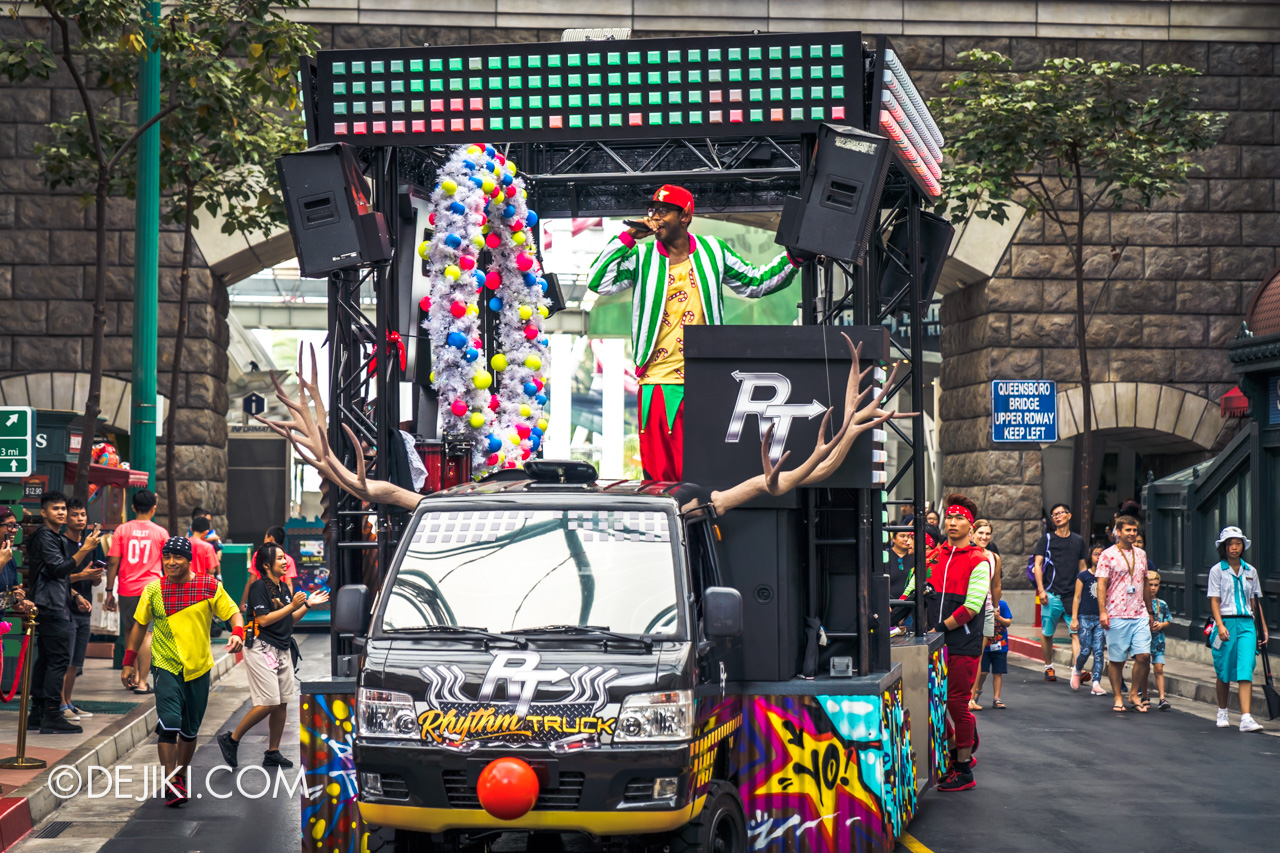 Rhythm Truck is a new street show replacing Rockafellas, that debuted a few months ago (as Rhythm Street). For this holiday season, the crew is giving holiday hits a makeover with beats from the streets.
The Rhythm Truck will enter the park from the side gate at Accelerator (Sci-Fi City) and travel to New York.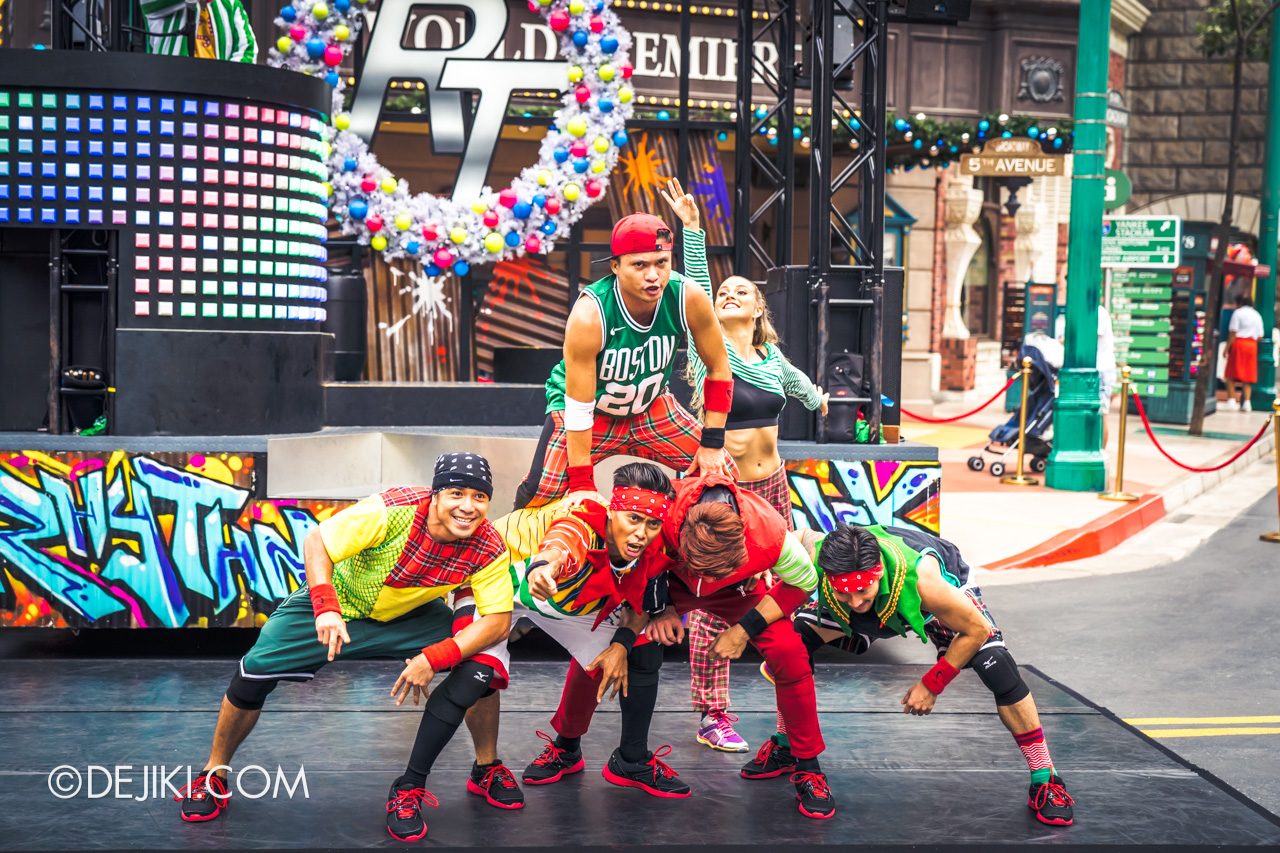 It's a much more dynamic show compared to Rockafellas, although there's still a number of B-boy sequences.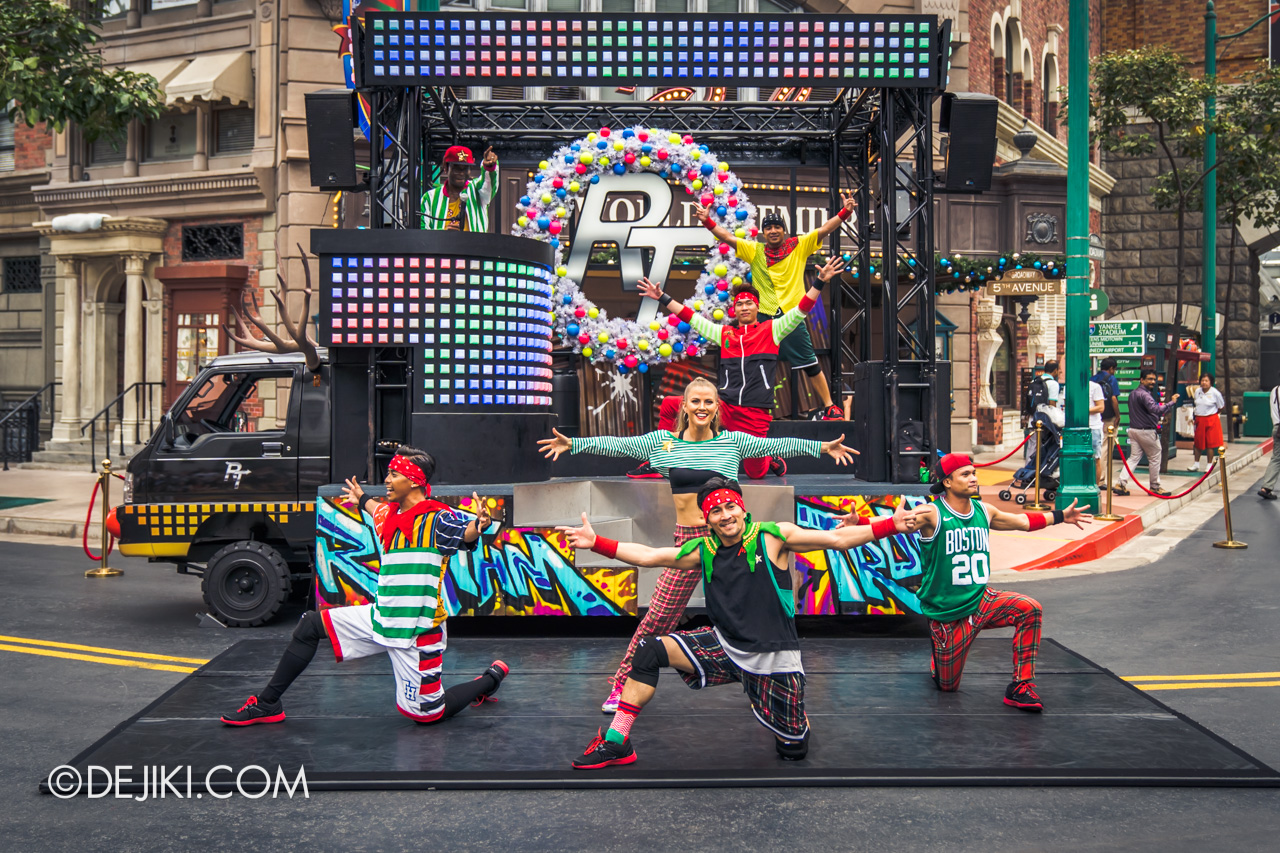 Park Update vlog
Enjoy this month's park update in a vlog on YouTube, which includes some content not covered in this blog post such as: USS Passholders' warehouse sale, new park merchandise, and character meet and greet. Also, catch highlights of the seasonal shows here!
---
Visiting USS for Christmas?
What do you think of Universal Studios Singapore's 2019 Universal Christmas event? Let me know in the comments.
A Universal Christmas is held at Universal Studios Singapore from 1 Dec 2018 to 1 Jan 2019. All shows featured in this article are included in regular park admission. Additional charge may apply for some activities.
Get your tickets at Universal Studios Singapore park entrance or via Klook online.
(Purchases made via Klook will help support Dejiki.com at no extra cost to you)
Subscribe to Dejiki.com or Like my Facebook page for notifications of updates.
---