Our journey through Columbia continues.
In this chapter, we finally meet Elizabeth, a girl trapped in a tower who dreams of visiting Paris. Booker DeWitt (the player) breaks Elizabeth out of her cage, escaping from the Songbird and landing at Battleship Bay.
Also, see A Journey Through Columbia – Part 1.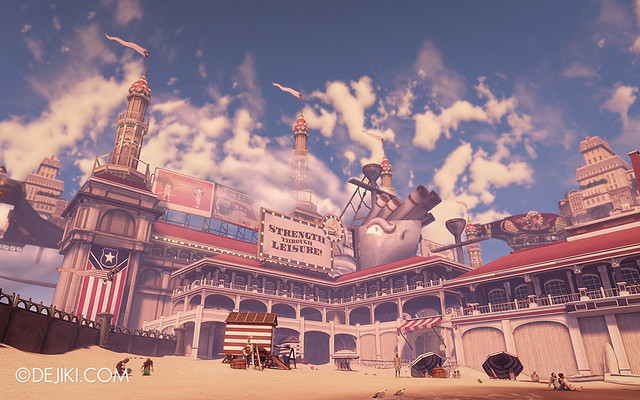 To Be Continued…
Subscribe to Dejiki.com or Like my Facebook page for notifications of updates.
---