Stretch and relax in The Art of Flow, a unique yoga class held in the Van Gogh: The Immersive Experience, presented with Lululemon and Oatside.
Review: Yoga at Van Gogh: The Immersive Experience in Singapore
This is a new experience within the Van Gogh exhibition that is currently running at Resorts World Sentosa. Held on select weekend mornings, participants can enjoy a flow (or vinyasa) yoga class in the 'Immersive Experience' gallery of the exhibition.
I was invited to the preview of The Art of Flow experience, a one-off session in the evening. The yoga class was about 45 minutes long, and while it might have looked like a "high-end" one for expert yogis, I felt it was accessible to beginners, with room for regular practitioners to challenge themselves further.
It's a flow yoga class, so you won't be holding pauses for very long, but going through sequences of poses, such as forward folds, push-ups and lunges.
Those who've been to the usual Van Gogh Experience would know that this gallery gets filled up with hundred of people at any time. For The Art of Flow, the class was kept to about 70 spots, with ample space between each participant so you can stretch freely. With yoga mats provided by Lululemon, you'll just have to bring your own towel and water bottle.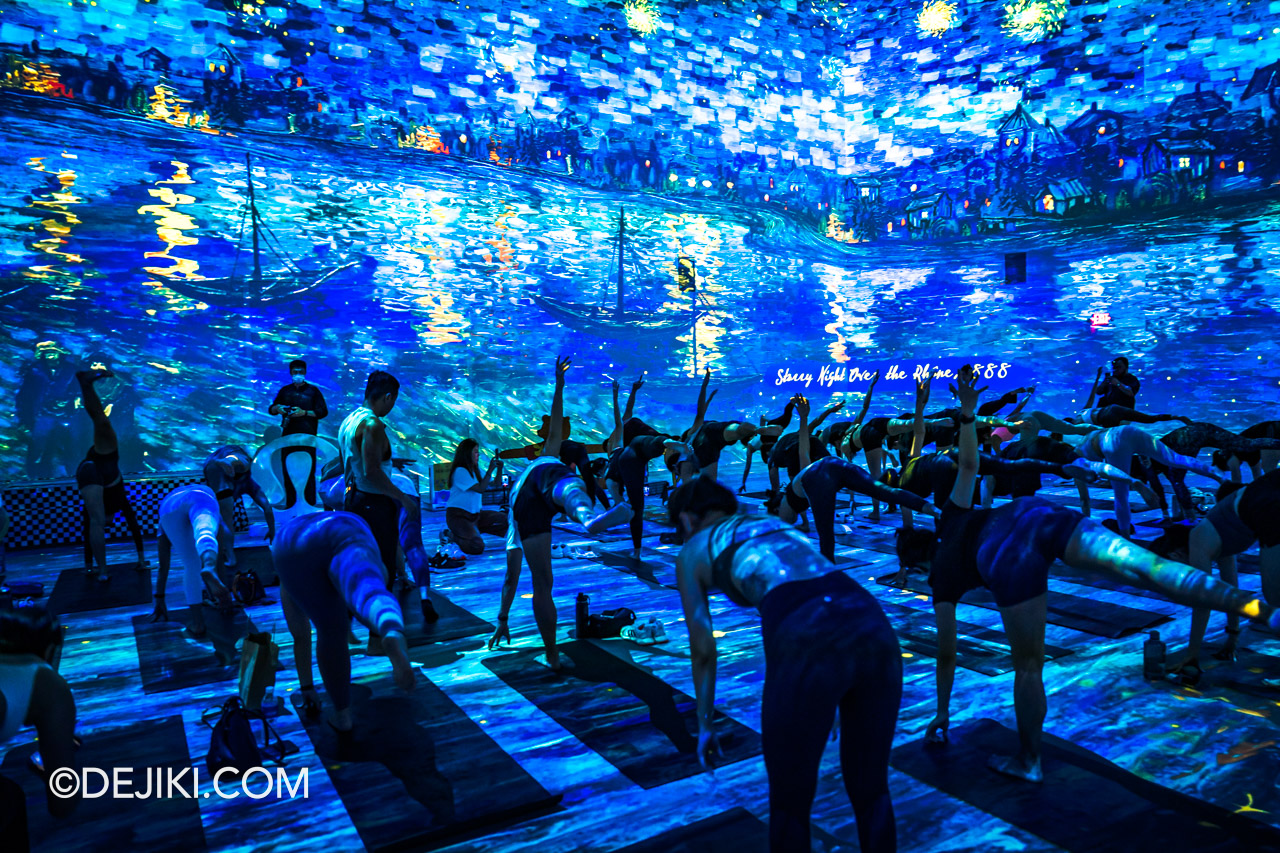 The big projection gallery is a beautiful space to enjoy digital interpretations of Van Gogh's artwork, and turning it into a yoga studio has its pros and cons. It's certainly delightful and enthralling to feel immersed in the art, but some segments can get disorienting, especially when complicated moving patterns fill the floor. I was also not the only person to take breaks during the class, to simply enjoy the artworks and take some photos during the blissful visual sequences.
Towards the end, the surreal visual sequences settled into plain black walls filled with inspiring quotes from Van Gogh, mirroring the relaxation segment of the yoga class.
After the class, the gallery becomes a space for more group photos, and you can even explore the exhibition before it is open to the public at 10AM. If you've not been to the exhibition yet, this is a great way to squeeze in a good workout held in a unique space, and beat the crowds at one of the most popular attractions in Singapore.
---
Ticketing Info for The Art of Flow – Yoga at Van Gogh: The Immersive Experience in Singapore
Available on 20, 21, 27, 28 May 2023
The experience starts at 8AM.
Yoga at Van Gogh: The Immersive Experience in Singapore
Starting Price
(Adult/ Child)
The Art of Flow
Standard Ticket includes exhibition admission. VIP Ticket Option includes priority access to VR experience and one Van Gogh poster.

from

$72


Buy from Fever website »
---
Van Gogh: The Immersive Experience in Singapore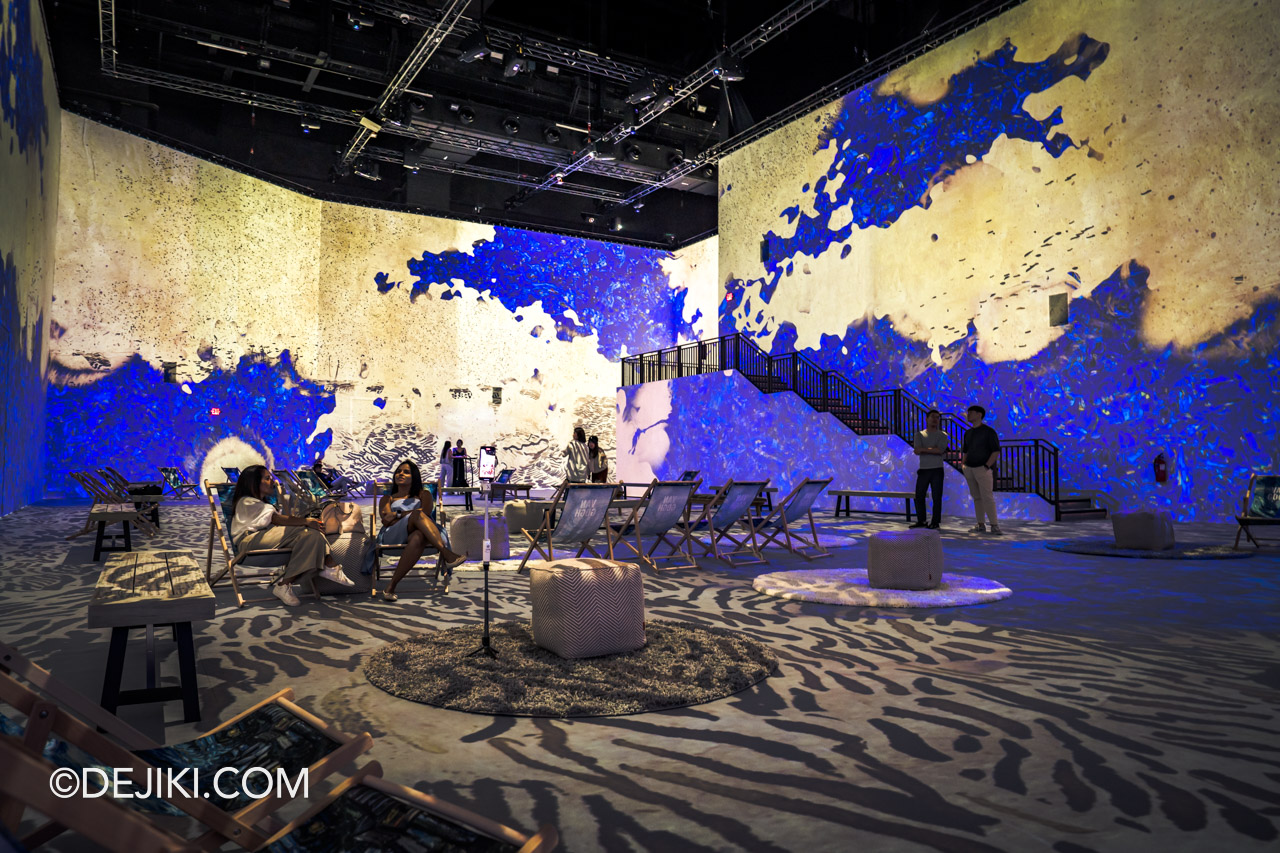 Read my Full Review of the Van Gogh: The Immersive Experience (Singapore) attraction here.