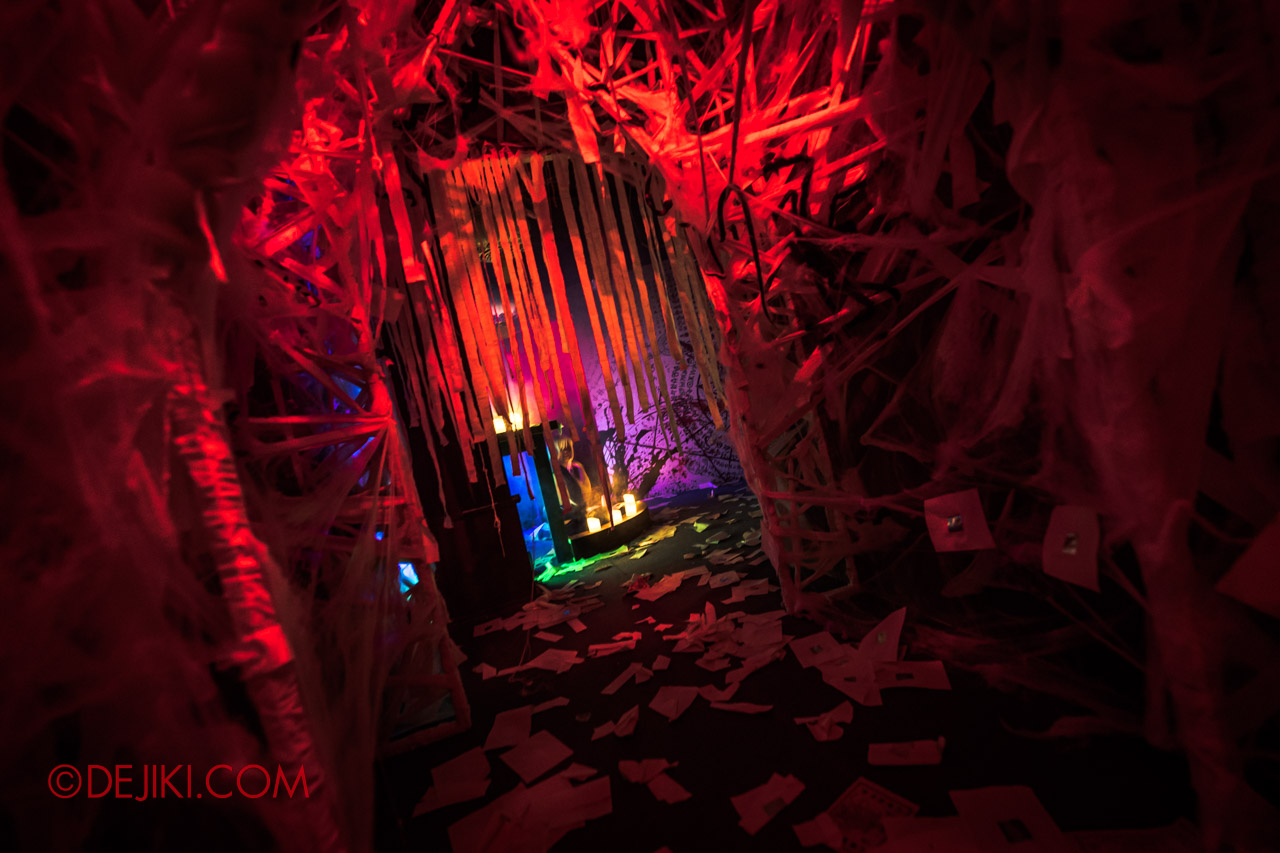 Singapore Discovery Centre's Halloween event returns with an all-new haunted house, updated After Dark tour, and more spooky surprises.
What is Harrowing Halloween 2?
This October, visitors at Singapore Discovery Centre (SDC) can enjoy a variety of 'harrowing' experiences at its second Halloween-themed event, with a scary haunted house, a creepy tour inside a dark gallery, to other less frightening ones that are more suitable for the faint of heart.
---
Flight 013 Haunted House
The Flight 013 haunted house will bring you on a terrifying adventure as you board a cursed flight that crash lands on a mysterious island. With the $20 pass, you get unlimited admission to this.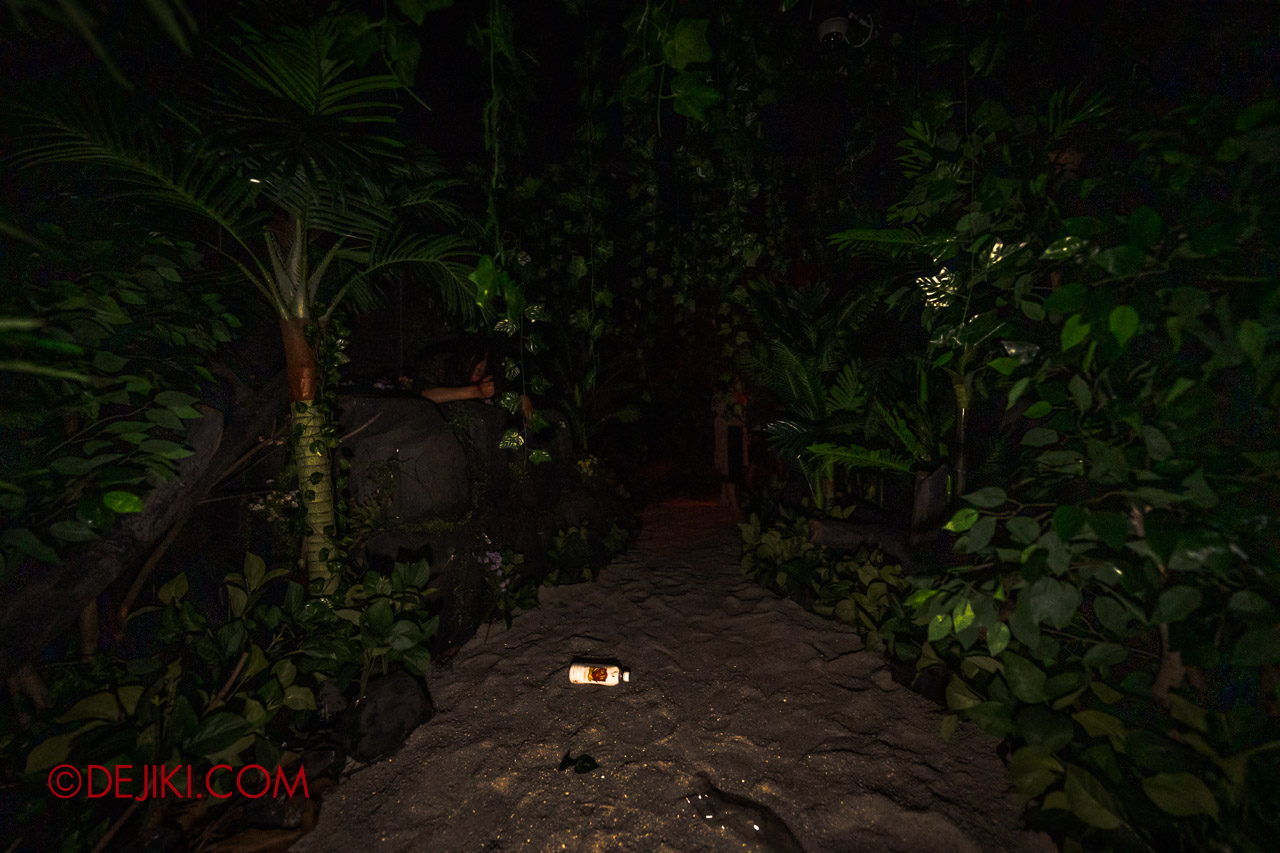 And once you leave the wreckage, the only way forward is through a jungle, where you uncover some dark rituals.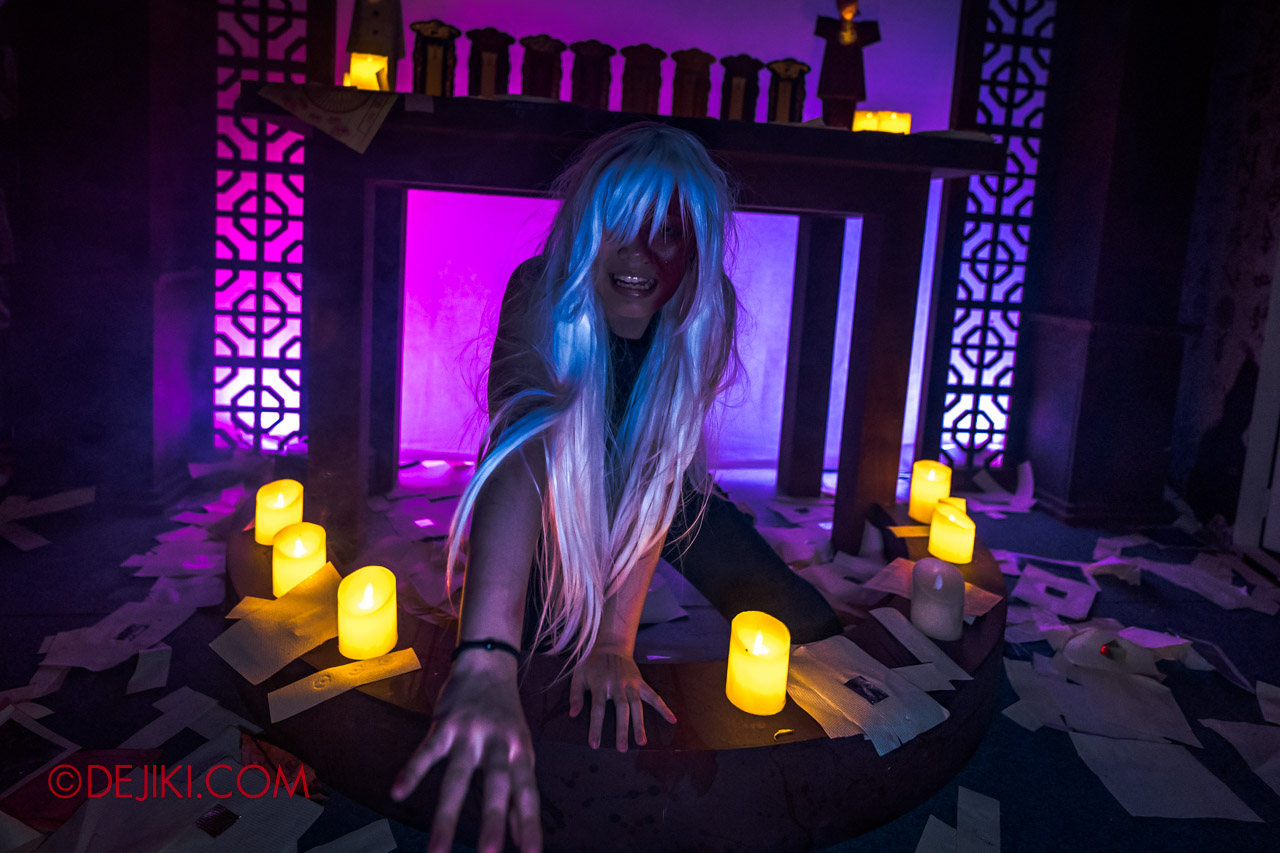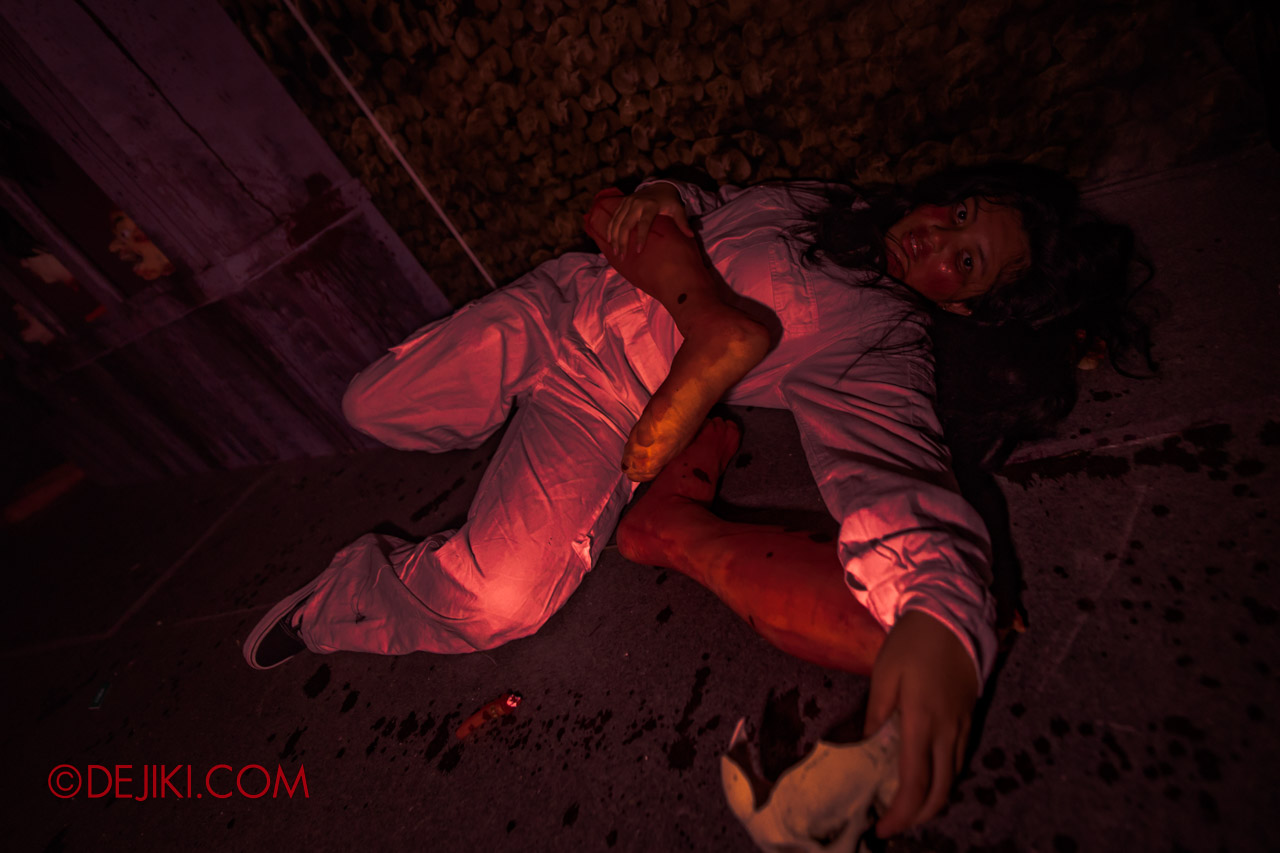 It would be unfair to compare this house to big name attractions, but some merits of this house include some unusual transitions and hiding spots. Compared to last year's house (Get Out!) which seemed like a generic scare house, Flight 013 has a story tying all its scenes and spooks together.
Also, this is a house jointly conceptualised and produced by Singapore Discovery Centre with Singapore Polytechnic's Diploma in Integrated Events & Project Management students from the School of Architecture & The Built Environment. The production quality and budget are expected to be lower than major theme parks given the scale and cost to visit this event.
---
(Law) Lore of a Hungry Ghost After Dark Tour
If that's not enough, you can join a spine-chilling tour inside SDC's permanent exhibits gallery to learn about some local superstitions. This tour costs $10 and you'll have to reserve your tour slot in advance.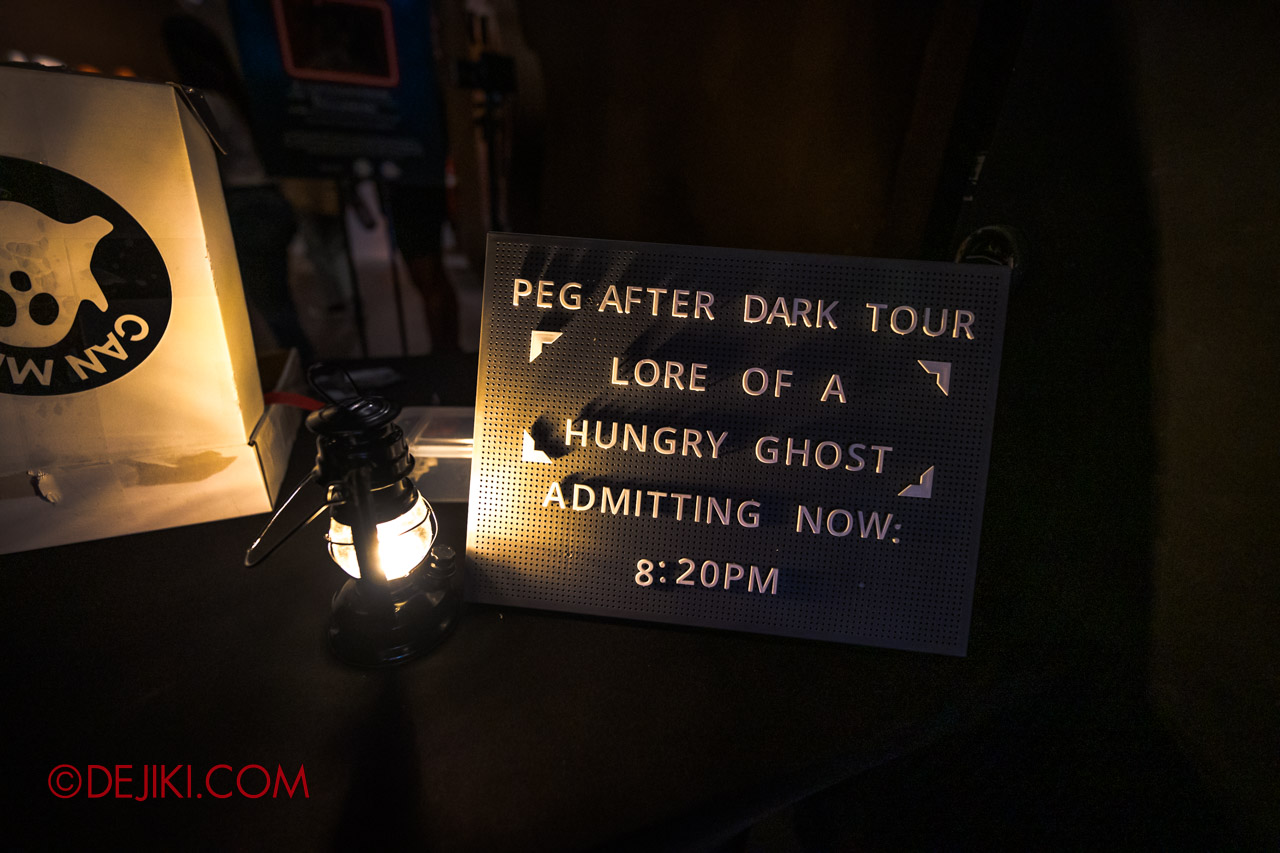 To me, this was much scarier, because the Permanent Exhibits Gallery in the Singapore Discovery Centre can be quite unsettling to walk through even during the day, with all the lights on.
Focusing on the life (and afterlife) of Ah Huat, the tour takes you through several scenes set up in the second level of the Centre's permanent gallery. The guide, as a storyteller, was very engaging and I could say is perhaps the star of the whole event.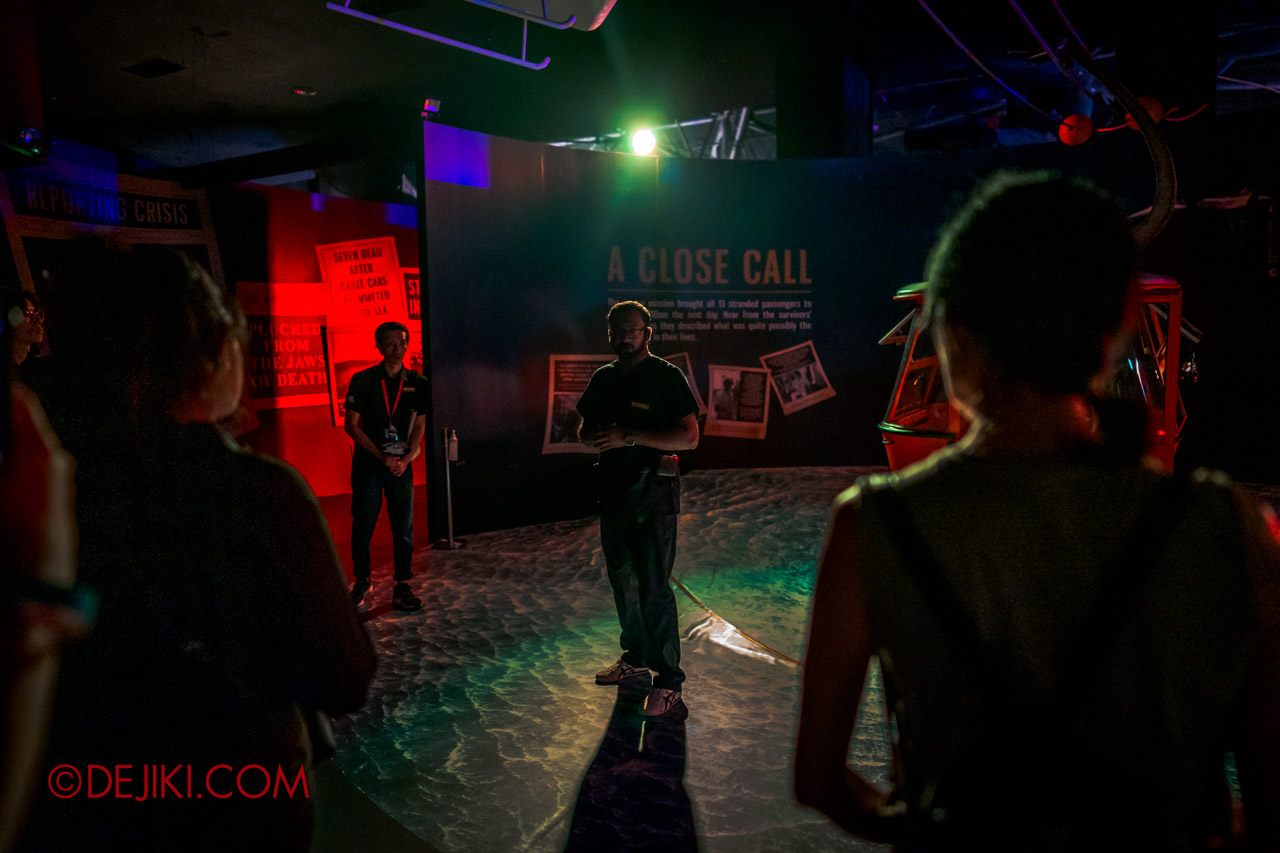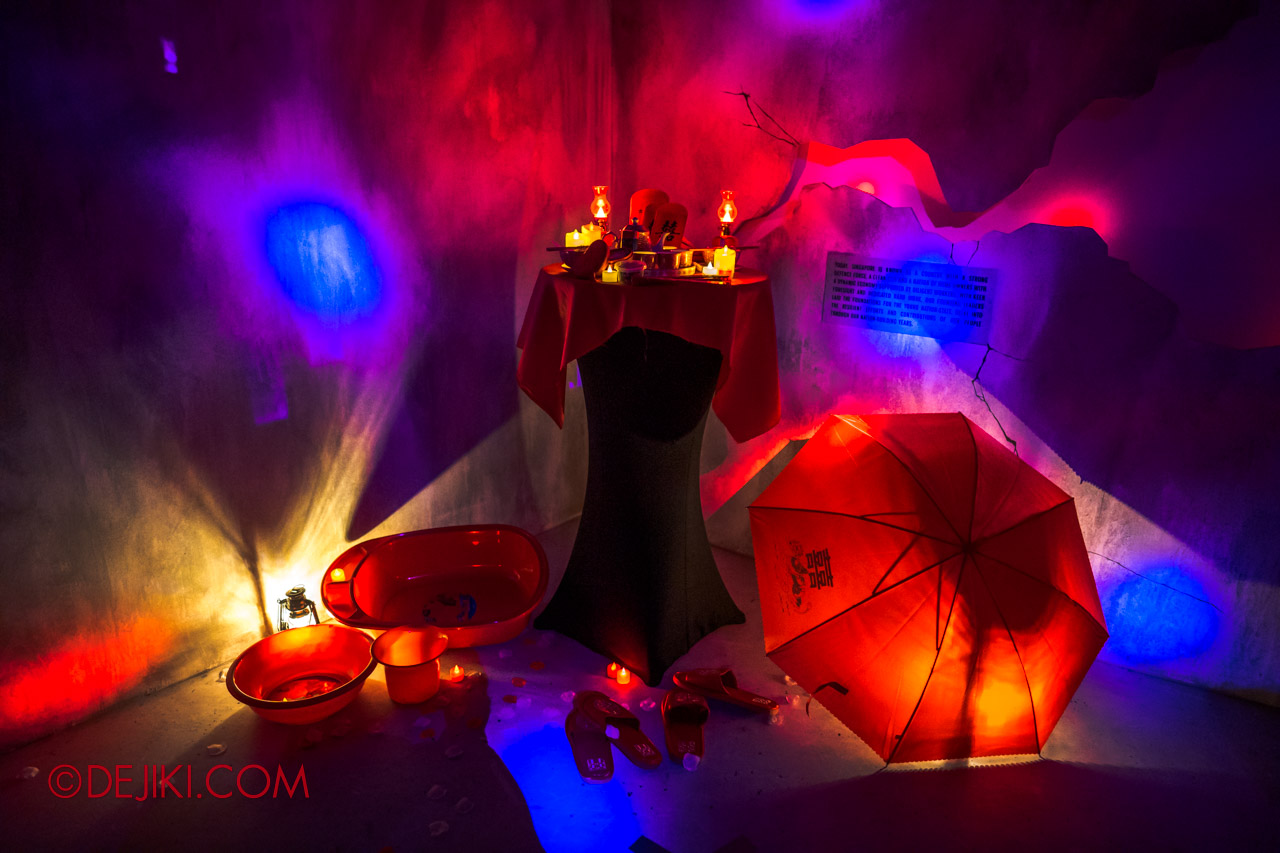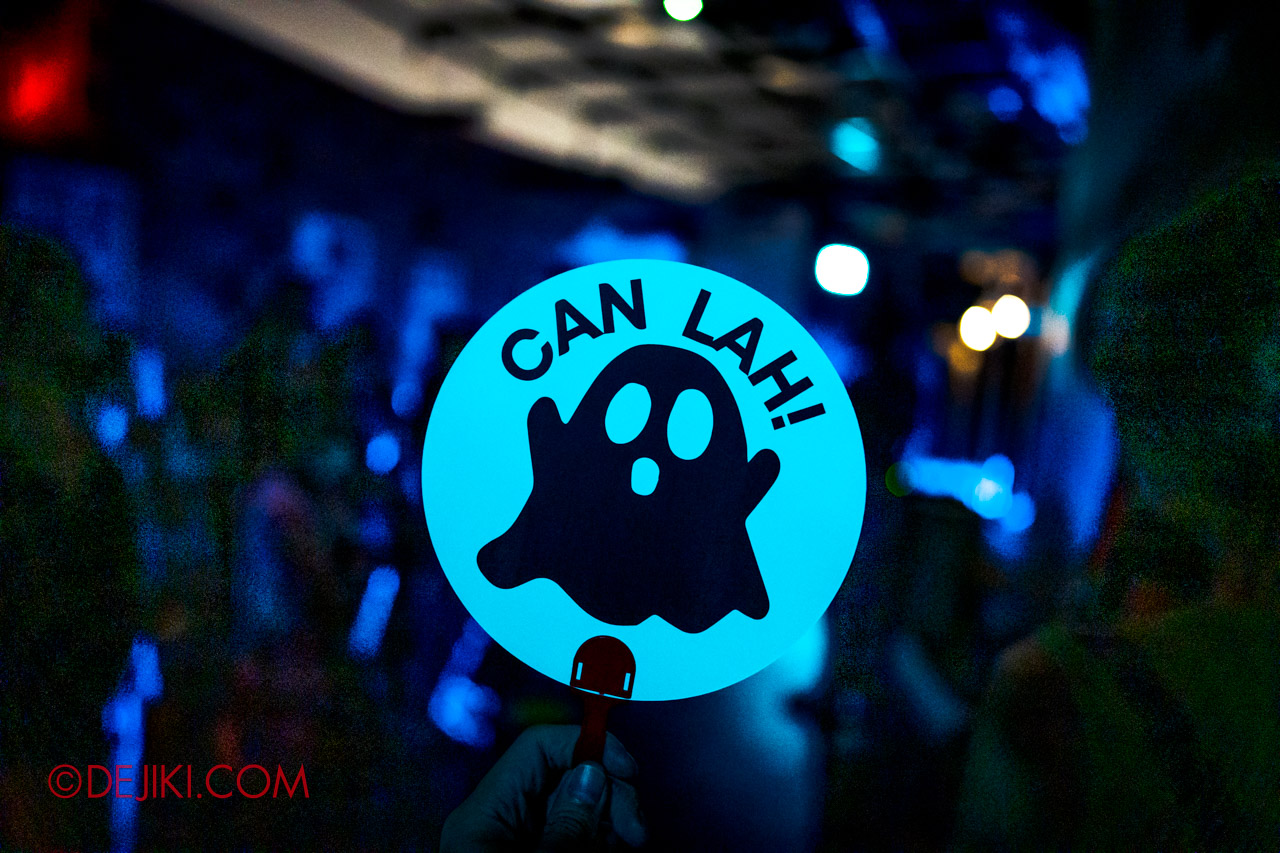 The tour was well-organised, with everyone split into smaller groups for quizzes that are very easy to participate.
Mid way through the tour, something frightening happens and the journey takes a literal dark turn.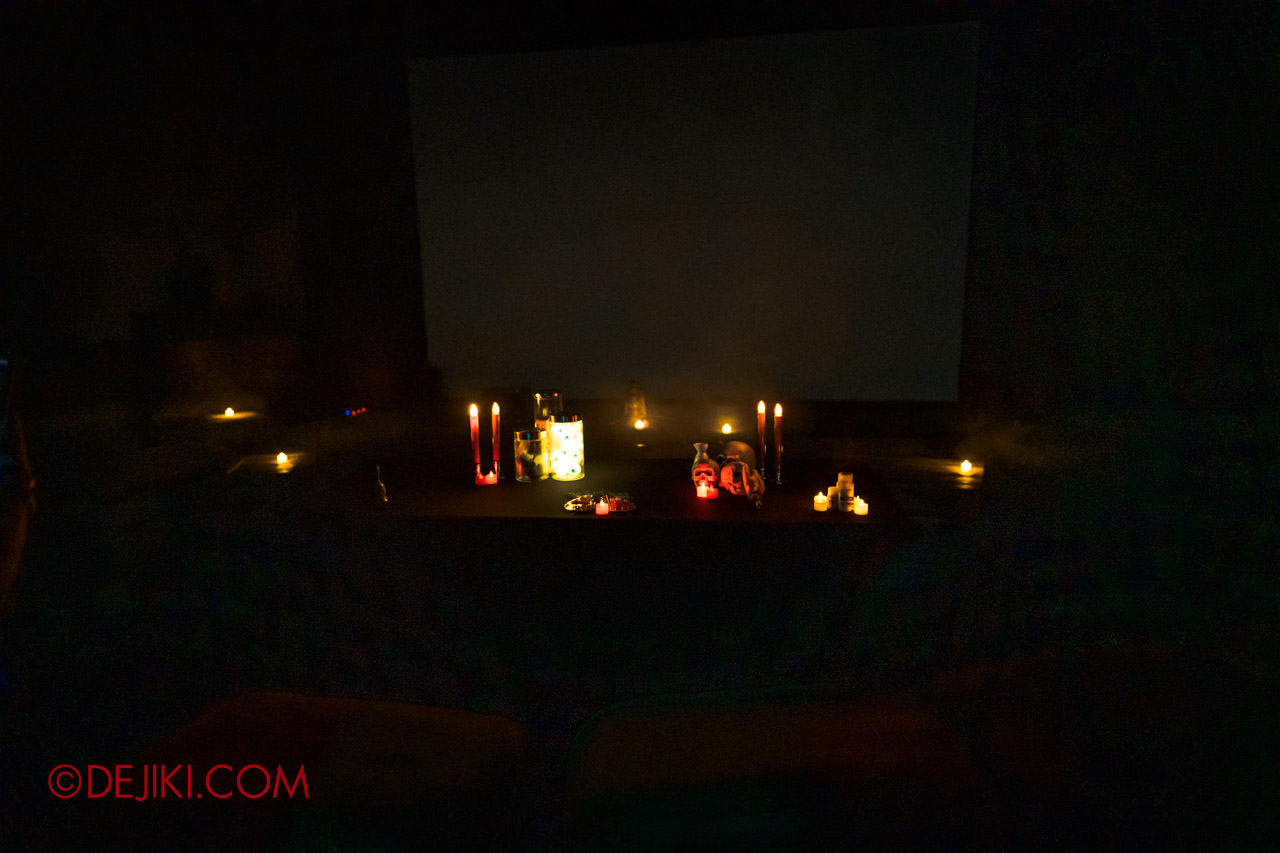 With no lanterns to hold this year, you better stay close to your group because there seems to be something lurking in the darkness…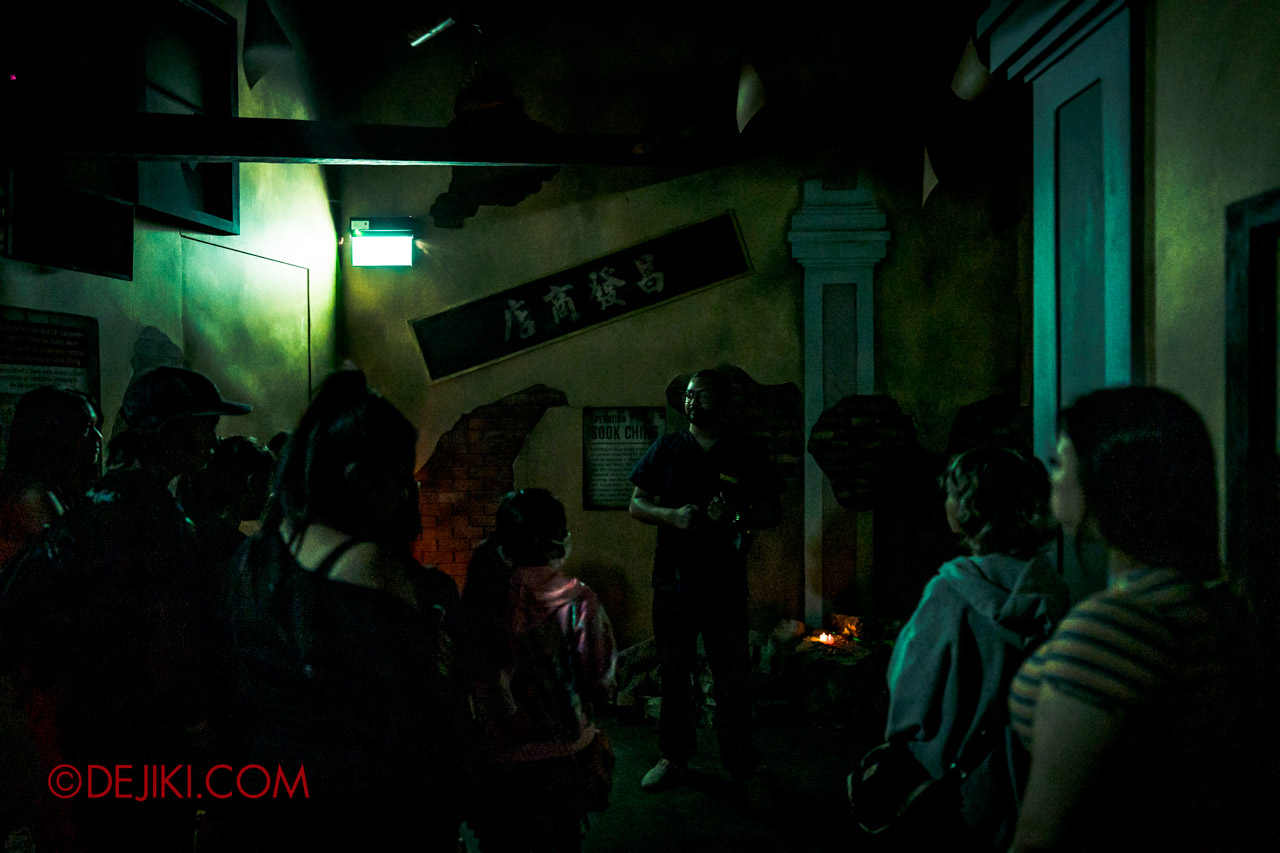 Towards the end, you'll get to see this chilling setup of a coffin and paper offerings – and this is also where you have to drop the 'hell notes' given at the start of the tour. Hope you didn't lose them.
This authentic Chinese-style funeral setup, complete with a real coffin, are supported by Hong Li Joss Papers Trading and Singapore Memories Funeral Hub Pte Ltd. It is as real as it can be.
---
Other Activities at Harrowing Halloween 2
Smaller activities can be found at the Transit Lounge area set up in Singapore Discovery Centre's Concourse and Lobby area.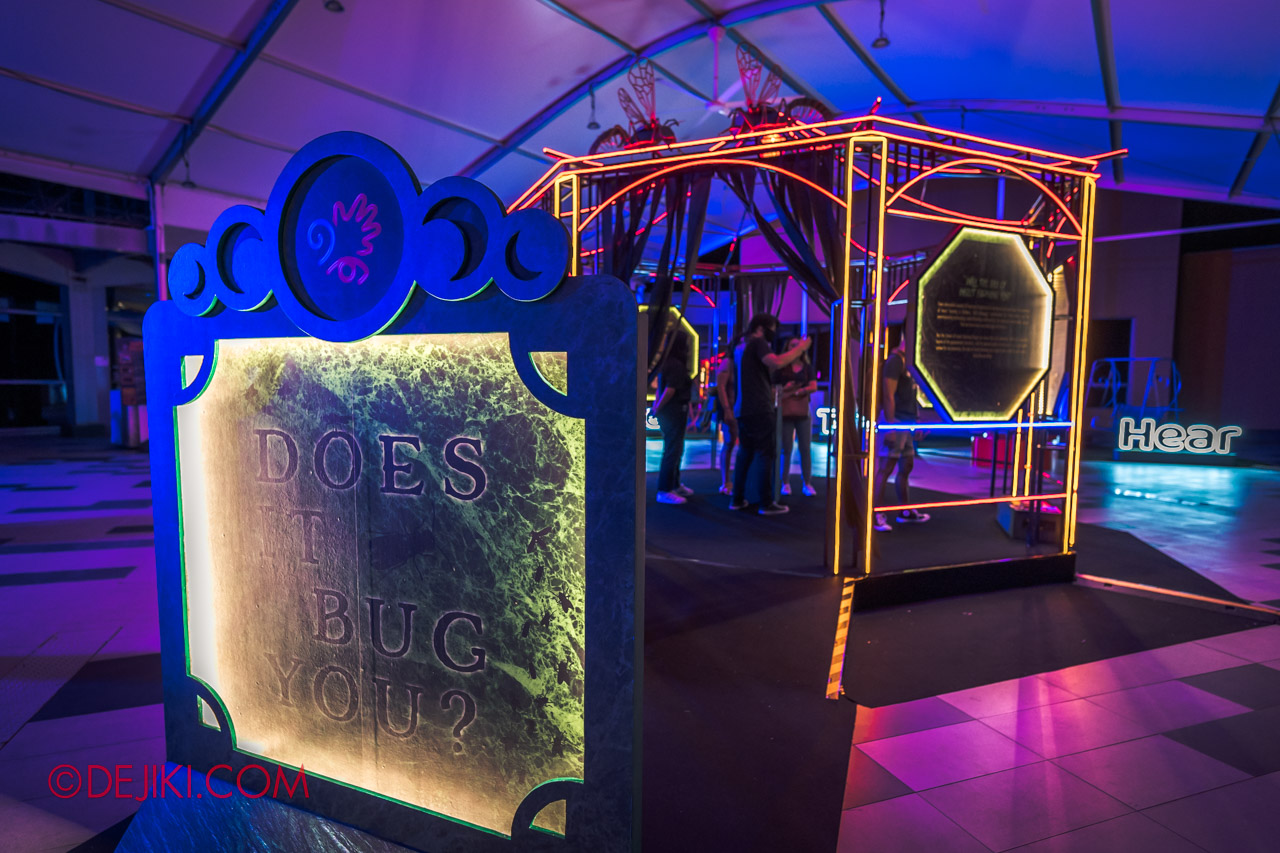 A special exhibition, Does It Bug You?, is a sustainability showcase featuring insects. Here you can feel and touch the black soldier fly larvae with your bare hands.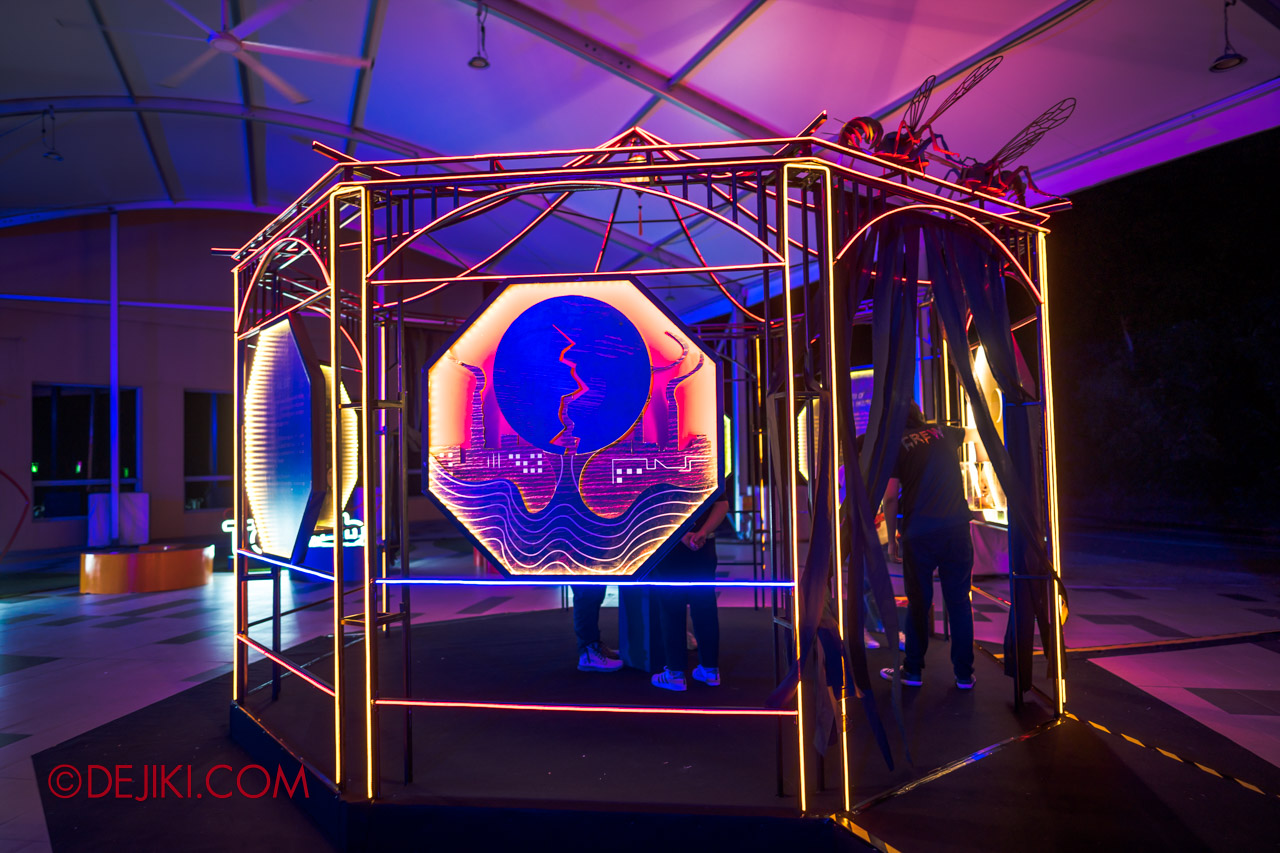 Walk through Block 444, an exhibition that features even more local superstitions in an eerie environment.
You can also enjoy other experiences at Harrowing Halloween 2, including the XD Theatre showing 'Lost in Fear' ($10 per ride), a motion simulator ride which will transport you to an abandoned roller coaster. A series of short horror films produced by Temasek Polytechnic students will be screened in the iWERKS theatre ($5 per entry). For adrenaline junkies, the Black Lake Laser Battlefield will also be open ($10). These are available as separate add-ons or as part of the D.I.E. Pass bundle.
The Black Lake Facility (Escape Rooms) will also be open during Harrowing Halloween 2, at the price of $20 per person per room.
---
Harrowing Halloween 2 at Singapore Discovery Centre
1, 7, 8, 14, 15, 21, 22, 28, 29, 30 October 2022
7PM to 11PM on event dates
Category
Price
Harrowing Halloween 2 –

Haunted House Pass

(Klook)
Unlimited Entry to Flight 013 Haunted House
$16


(via Klook)

Harrowing Halloween 2 –

Haunted House Pass


Unlimited Entry to Flight 013 Haunted House
$20
Harrowing Halloween 2 –

D.I.E Pass


Unlimited Entry to Flight 013 Haunted House, iWERKS Theatre
+ Single Entry to After Dark Tour
+ Single Entry to XD Theatre
+ Single Entry to Black Lake Laser Battlefield
+ Free Drink
$50
SDC members and Singapore Polytechnic students can enjoy 20% discount for all passes and add-on activities.
Book your tickets and find out more info at the Harrowing Halloween 2 official website.