Take a tour around the highlights of i Light Singapore 2022, including the Lightwave: Isle of Light installations.
About i Light Singapore 2022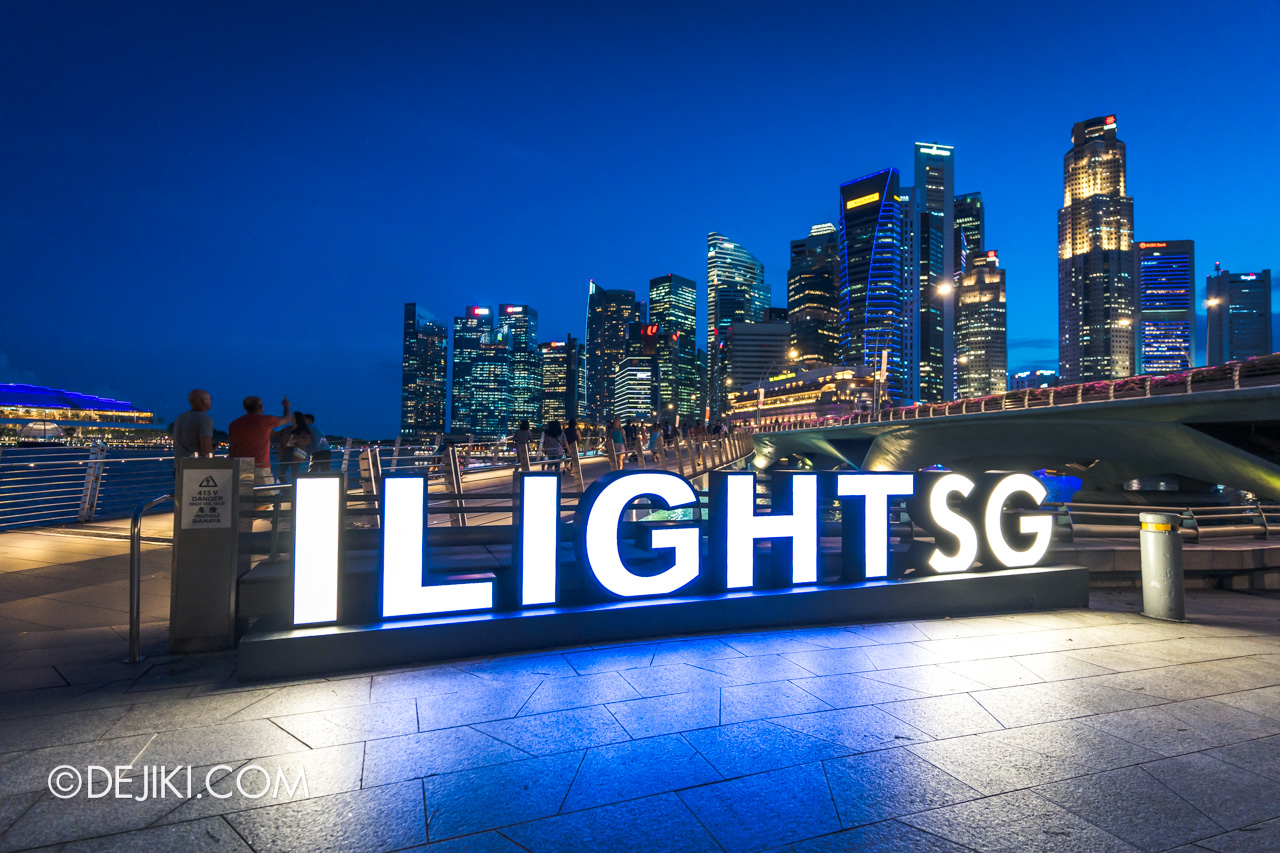 3 – 26 June 2022
7:30PM to 11:00PM daily (extended to 12:00AM on Fridays and Saturdays)
After a two-year hiatus, i Light Singapore has returned to illuminate Marina Bay with over 20 new light installations. For the first time, there is a gated area of installations that requires a fee to visit. Also happening during the i Light Singapore 2022 season is the lifestyle festival GastroBeats (at the Marina Bay Bayfront Event Space) that is separately charged.
As this free event coincides with the June school holidays, and also had a following before the pandemic, massive crowds are to be expected on weekends, especially Fridays and Saturdays.
Visiting on weekday nights would obviously be the better option, especially for the paid experiences. This article will show you what it's like to visit i Light Singapore on a Monday evening.
---
Lightwave: Isle of Light, empowered by OPPO
Taking place at a pontoon floating on Marina Bay, the Lightwave: Isle of Light, empowered by OPPO offers "multi-sensory" experiences.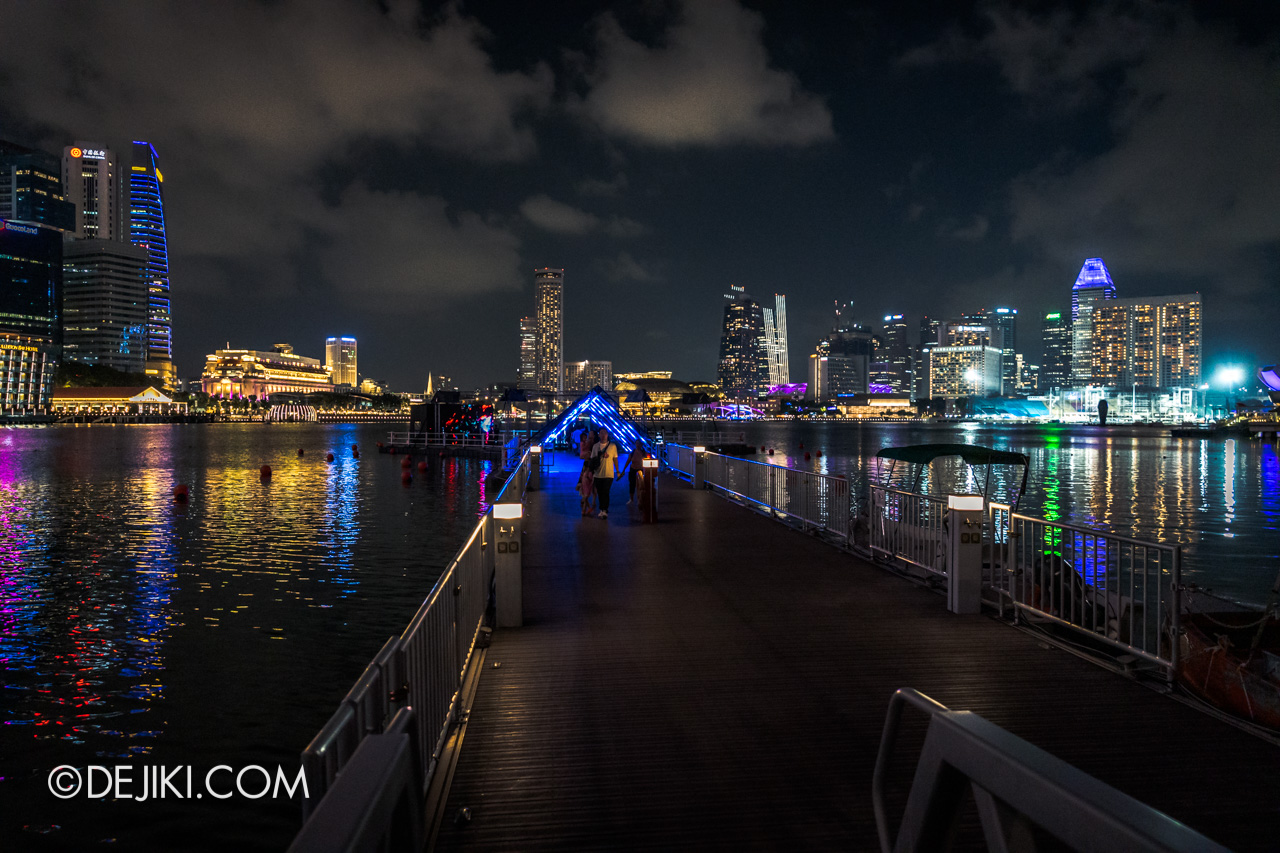 Unlike the other i Light Singapore installations which are free to visit, access to the Lightwave area is separately charged, and tickets have to be purchased online via Klook. Scroll down for more details.
The installations here are best suited for the 'gram. So you may wish to visit on weekday night for easy snaps with barely anyone around.
The Prism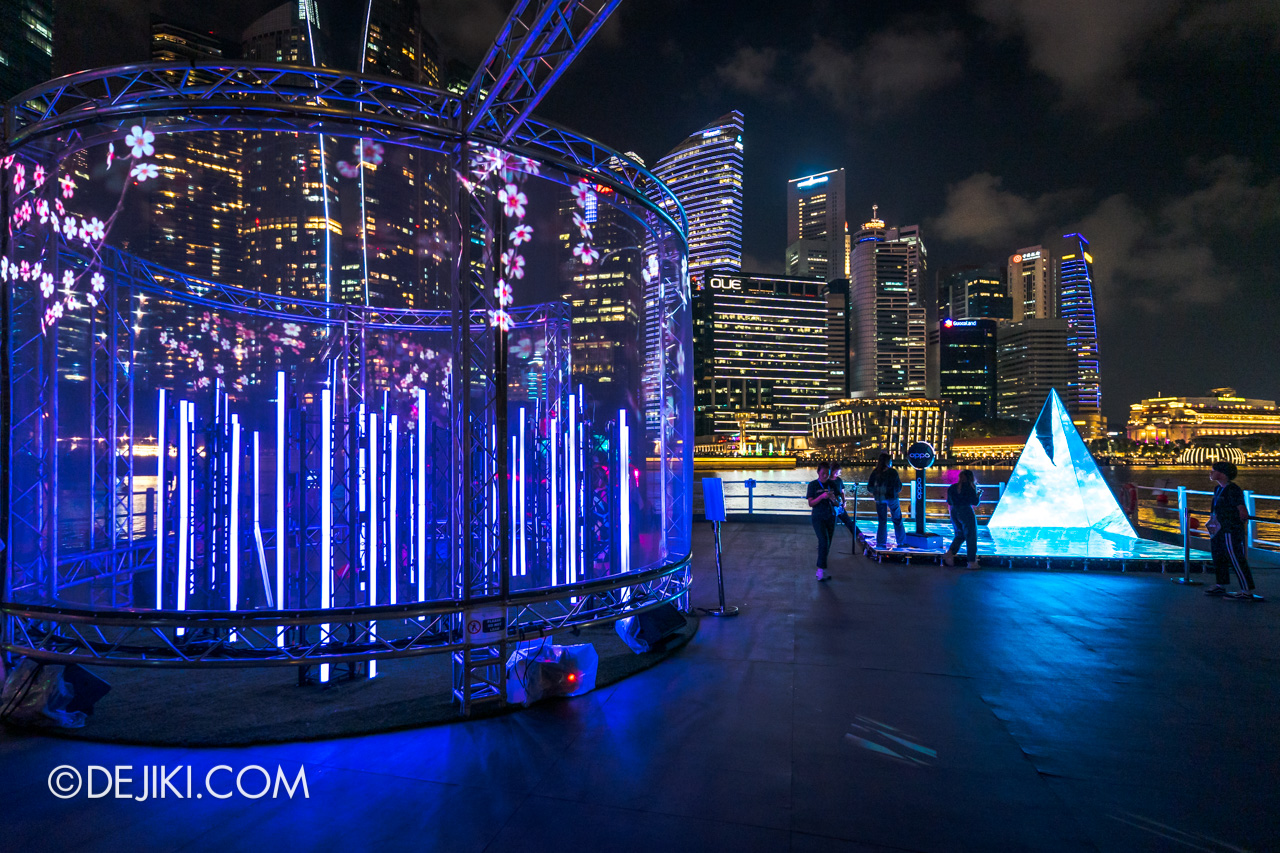 The Seasons (exterior of the circular structure) – a circular mesh projection.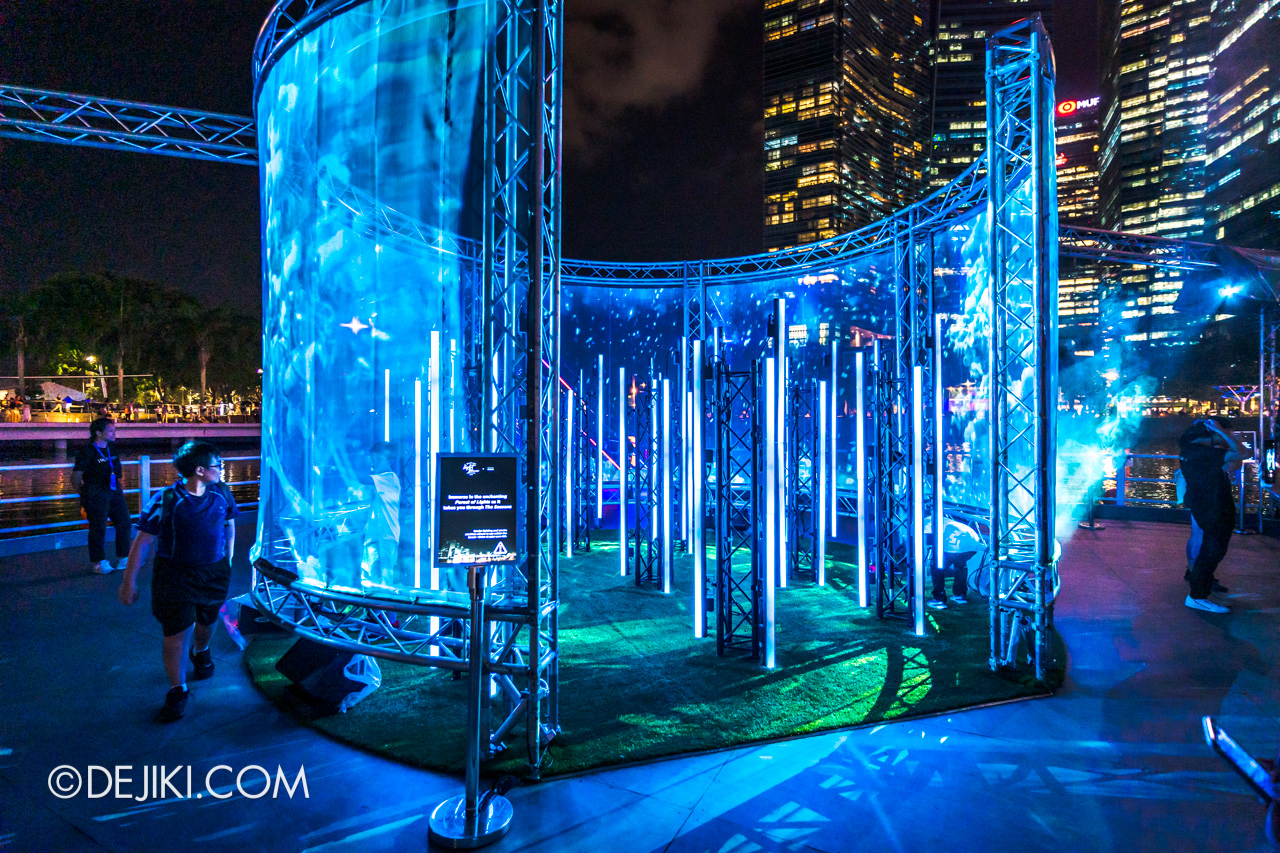 Forest of Lights (interior of The Seasons) – a garden of tube lights.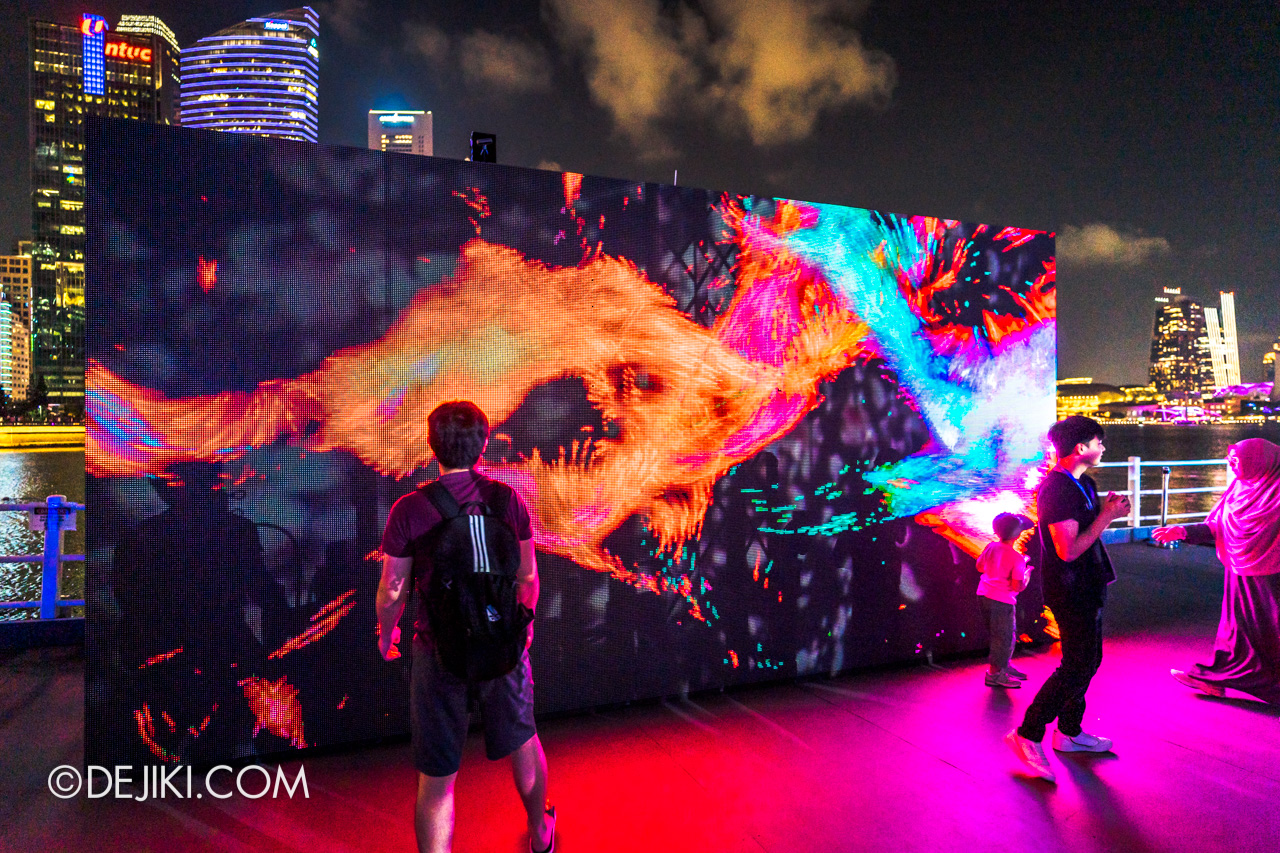 Reflections – a wall with interactive colourful light trails.
Queue lines were set up around the zones to help manage crowds, but they were not necessary during my visit.
Category
Price
Lightwave: Isle of Light, empowered by OPPO
Single Admission to all 5 zones.

Bundle Discounts
12.5% discount for bundle of 4 tickets
25% discount for bundle of 5 or more tickets

$6-10
(Pricing varies)
More info/ Book now »
---
i Light Singapore 2022 – Light Installations
Now here are the "free" installations that can be found around Marina Bay area, which were specially curated to take on a strong environmental and sustainability stance. If you start from the ArtScience Museum (Helix Bridge), you can take a leisurely stroll around Marina Bay and see everything in about 1.5 hours, and end up at Esplanade Park. Photos in this article was taken in the reverse order (starting from Esplanade Park) as it was more convenient for my walkthrough.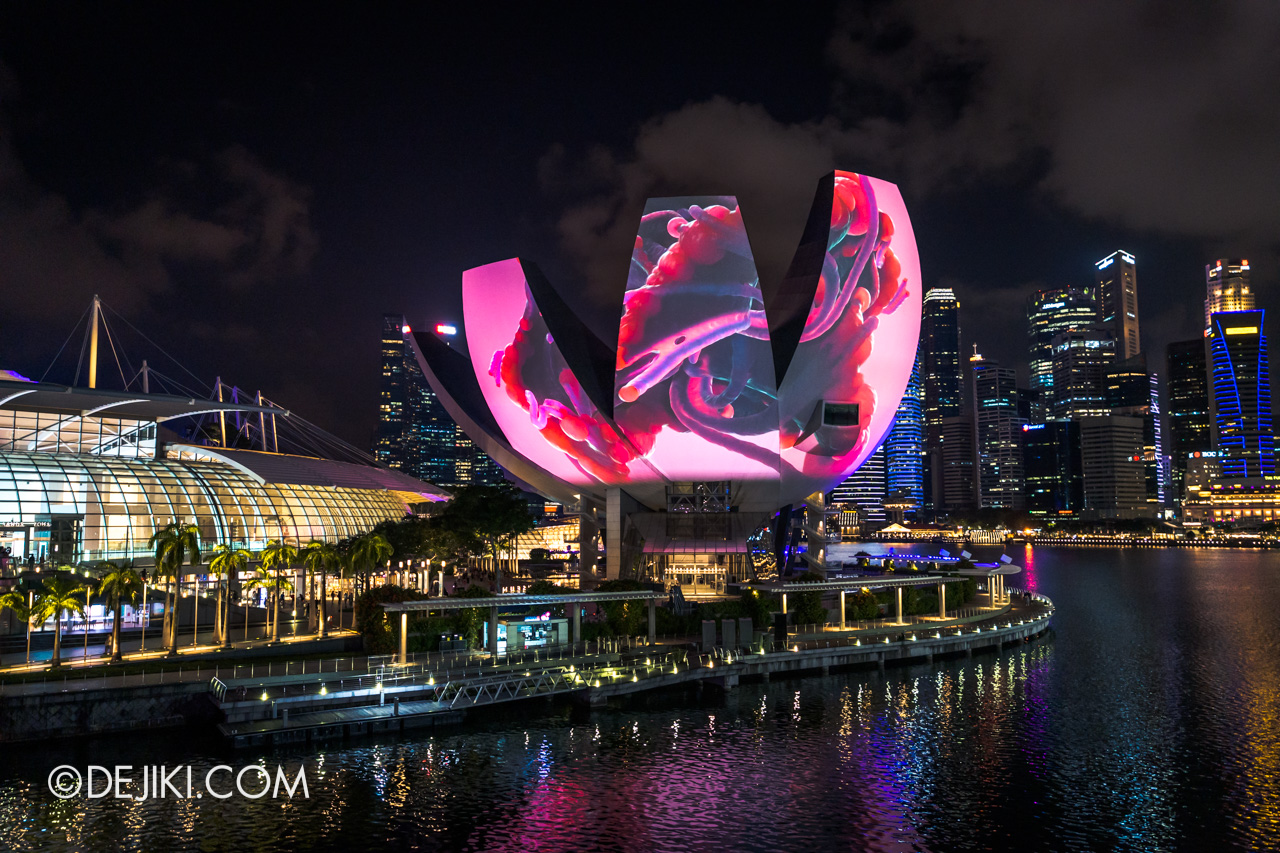 MOTHEREARTH ClimateChange Data Sculpture (OUCHHH) at the ArtScience Museum, Marina Bay Sands.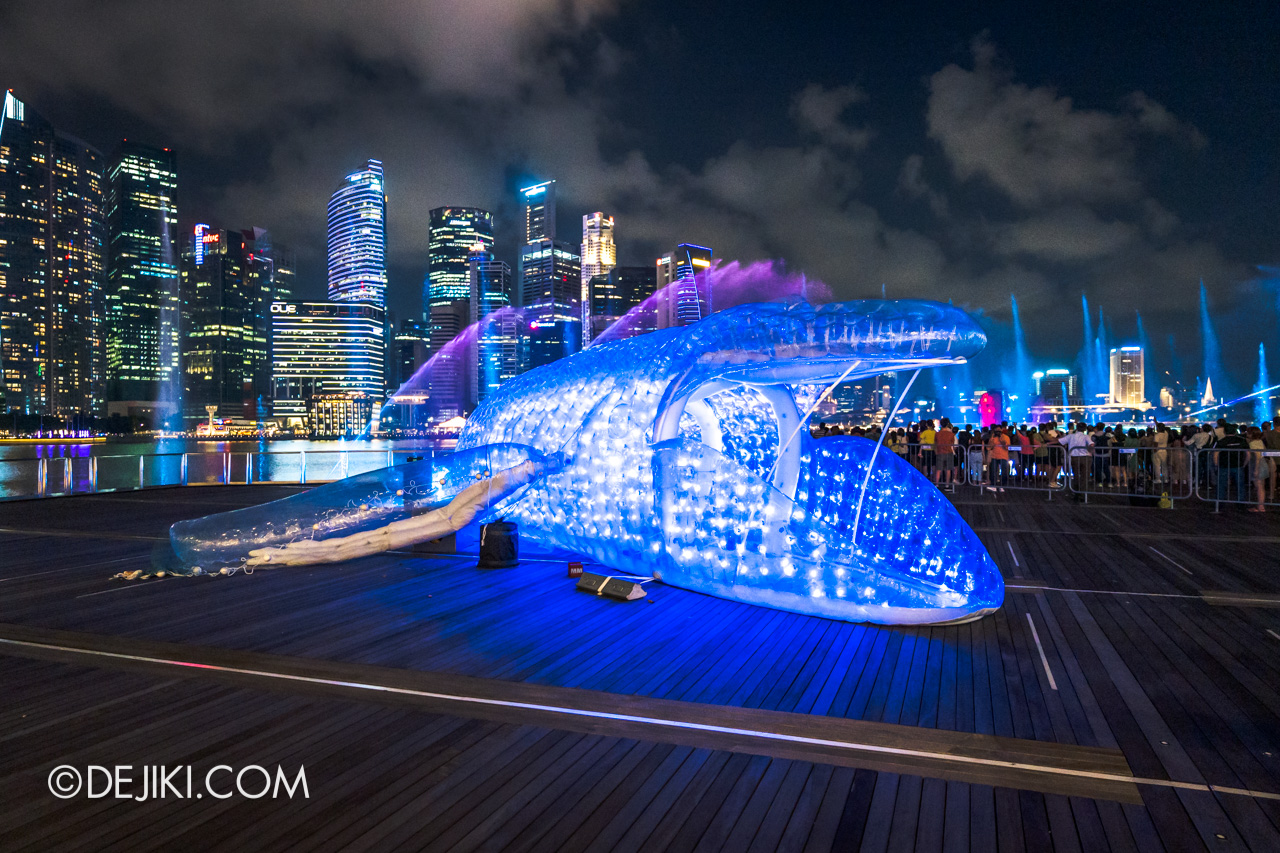 Plastic Whale (Feng Qiao, Craig Neo, Liao Qingshuang, Li Jianwen) at Marina Bay Sands' Event Plaza. Visit during Marina Bay Sand's SPECTRA Light and Water showtimes for potentially spectacular backdrops.
Here and There (Eiji Sumi) at Event Square beside Marina Bay Sands. At this interactive installation, visitors can climb aboard this 'circular' See Saw and try to collectively balance.
Continue walking away from Marina Bay Sands and you can find a few exhibits along the boardwalk and Bayfront event space: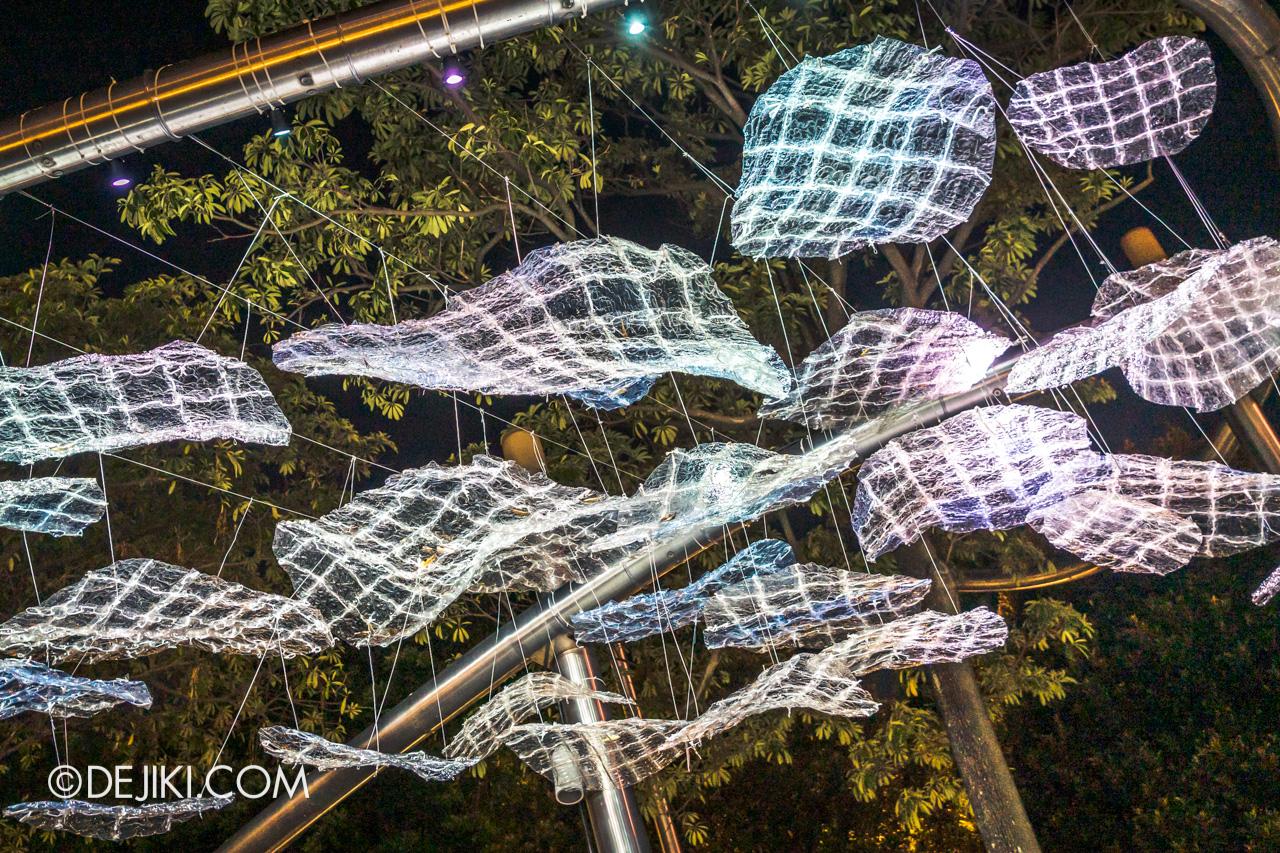 Eyes of the Sea (Team Panorama) – wave-like sculptures constructed with recycled plastic bottles.
Ruffled Ice (DP Design) – towering 'walls' of ice constructed out of plastics and light.
Waste Not, Want Not (DBS Bank) – inflatable 'ugly' fruits.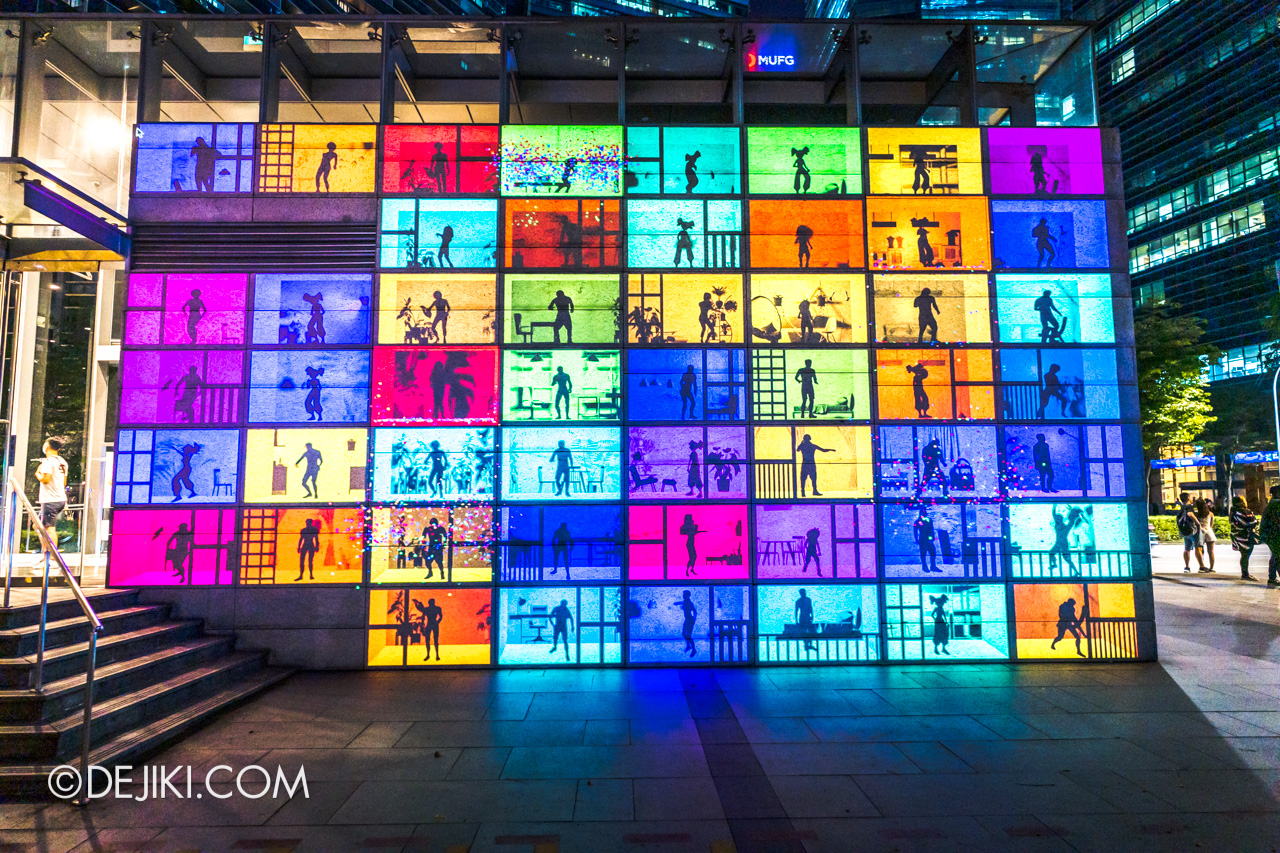 Alone Together (Ping Lim and Ian Grossberg ) at Marina Bay Link Mall entrance – A video projection further reminding us of pandemic life.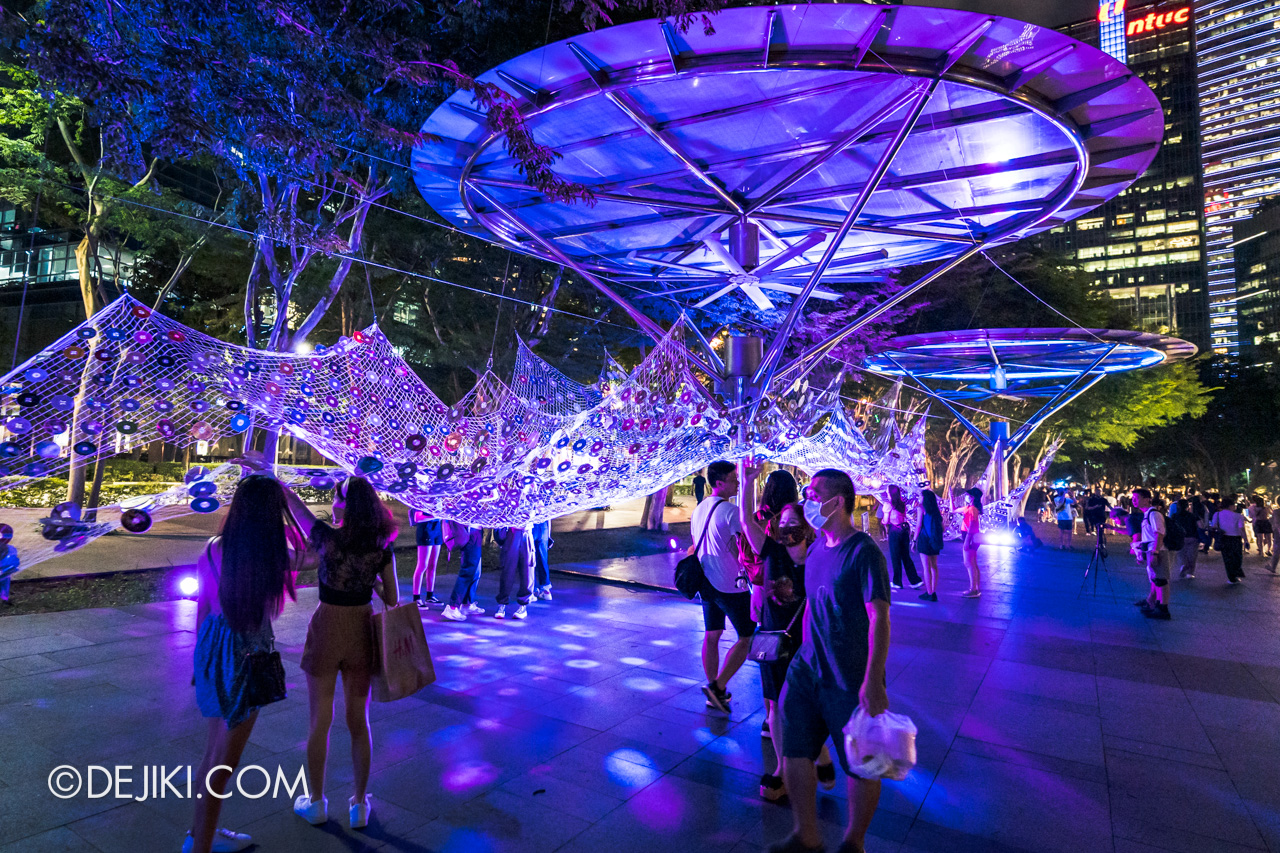 Collective Memory (LiteWerkz) at Breeze Shelter.
This popular installation honours disc media with dazzling reflections.
Keep on Moving (Ivana Jelić) at Marina Bay Waterfront Promenade.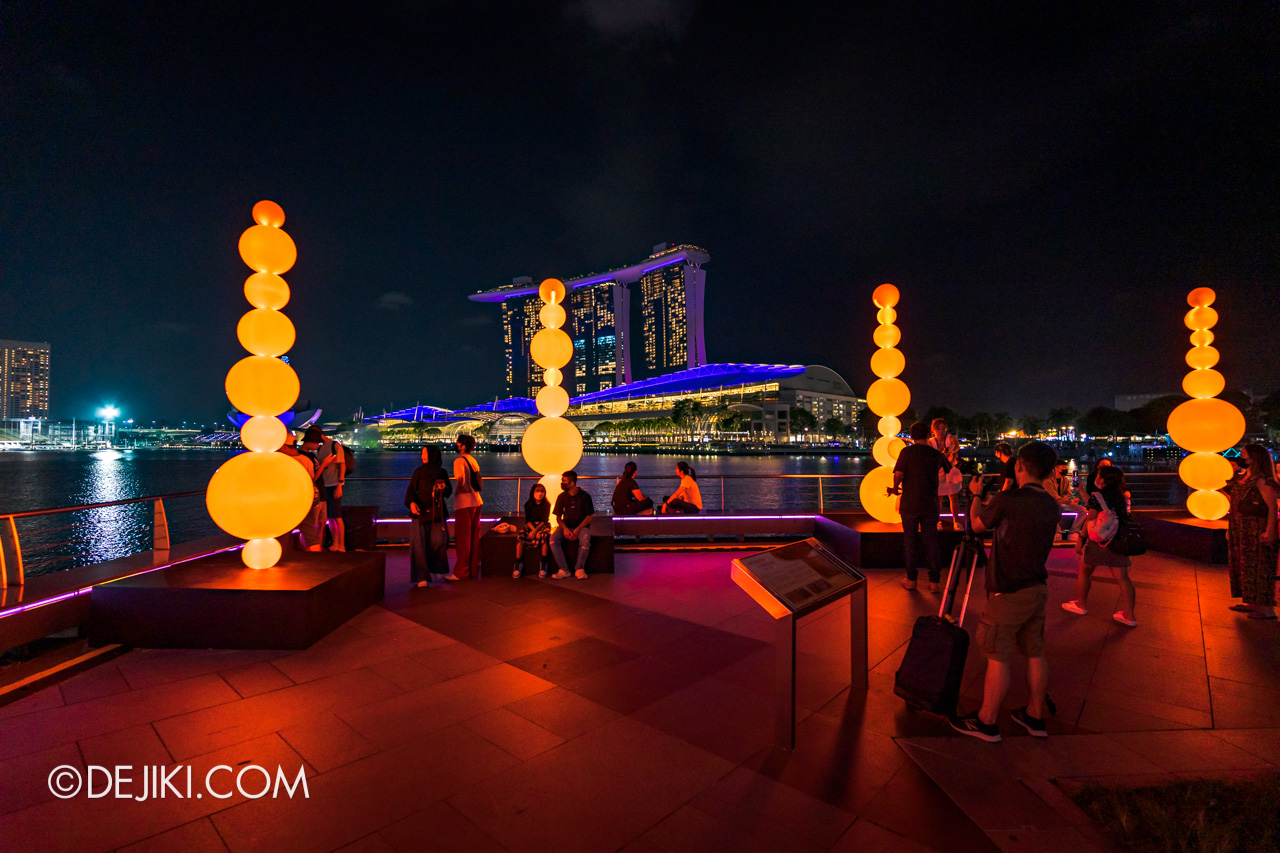 Shish-ka-buoy (Angus Muir) at The Promontory at Marina Bay.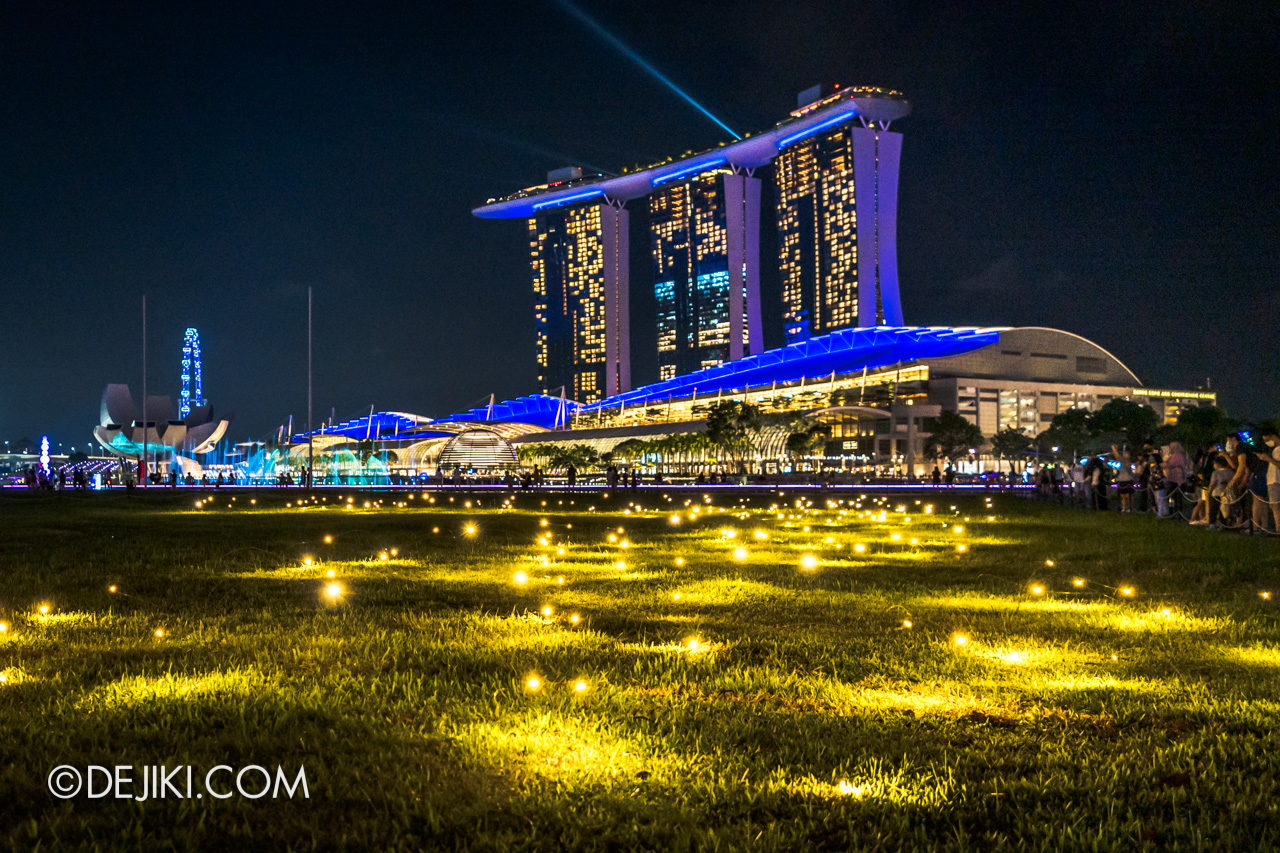 Firefly Field (TOER) at The Promontory at Marina Bay.
Fallen (Nerdist x ARTINA) at the Lawn beside One Marina Boulevard.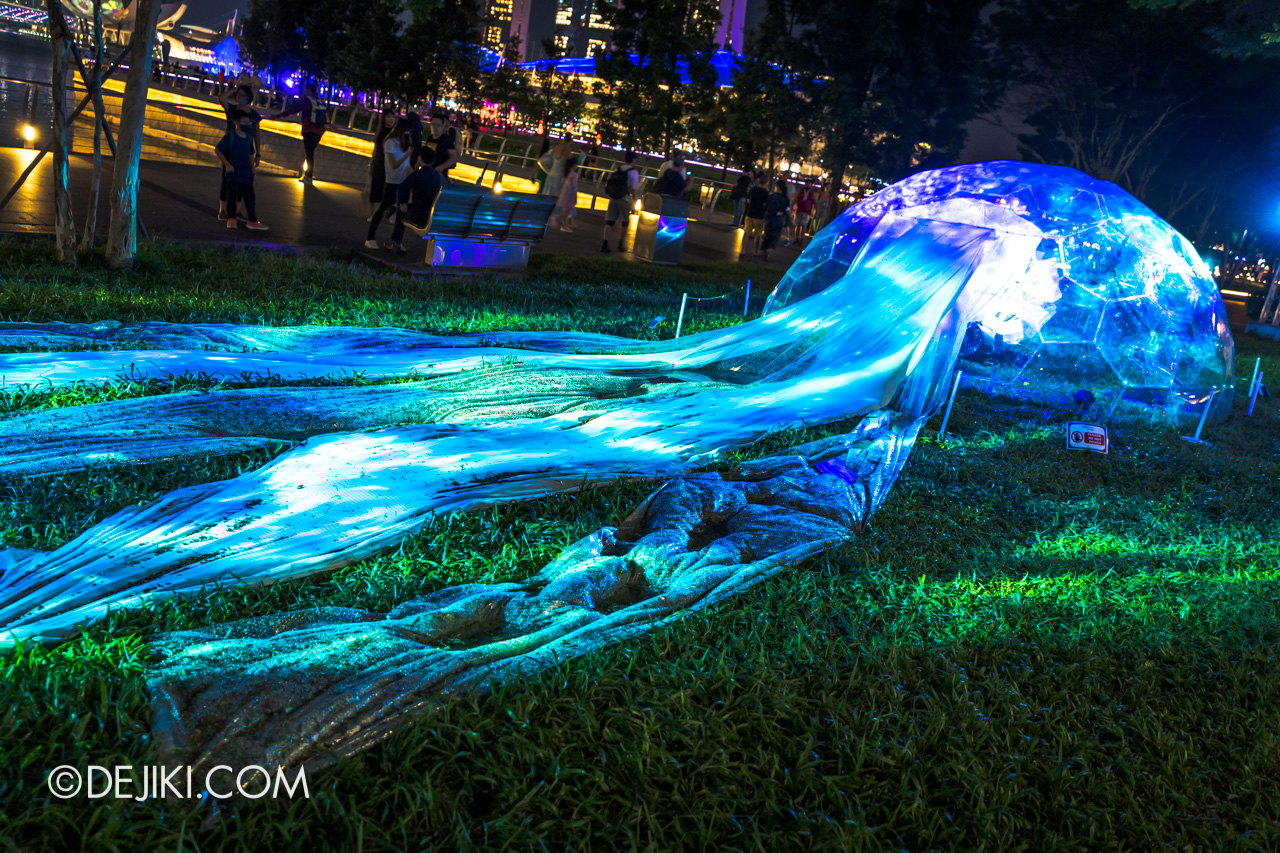 SWANS (Marco Barotti) at OUE Tower.
Florescentia (Atelier Sisu) at Clifford Square.
Re-Act (Isabella Meo and Liang TaiLin) at the steps of Queen Elizabeth Walk waterfront.
The Esplanade Park has three light installations on its grounds:
Bondfire (Darryl Tan , Heather Khoo , Ernest Lim, Joanne Seng)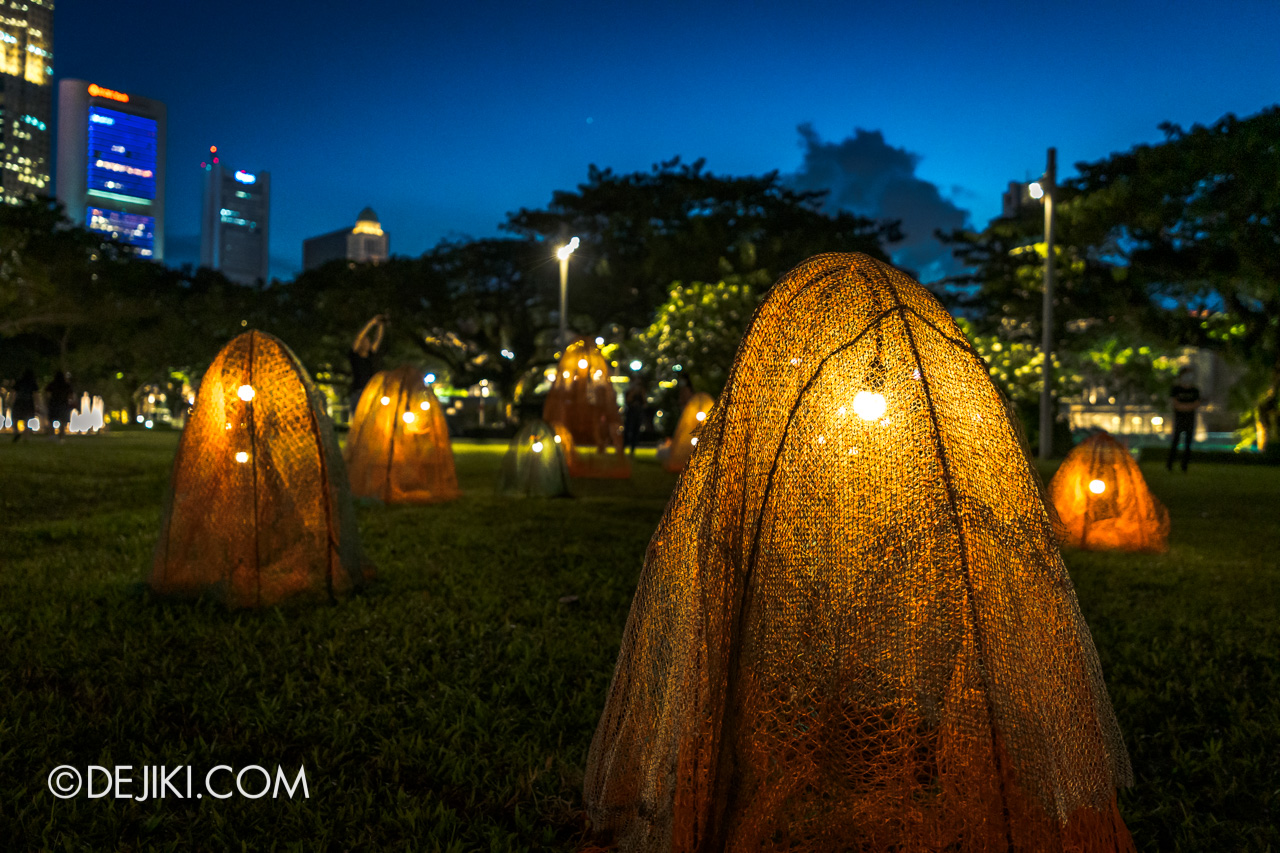 Underworld (Aleksandra Stratimirovic and Leonel Kaplan)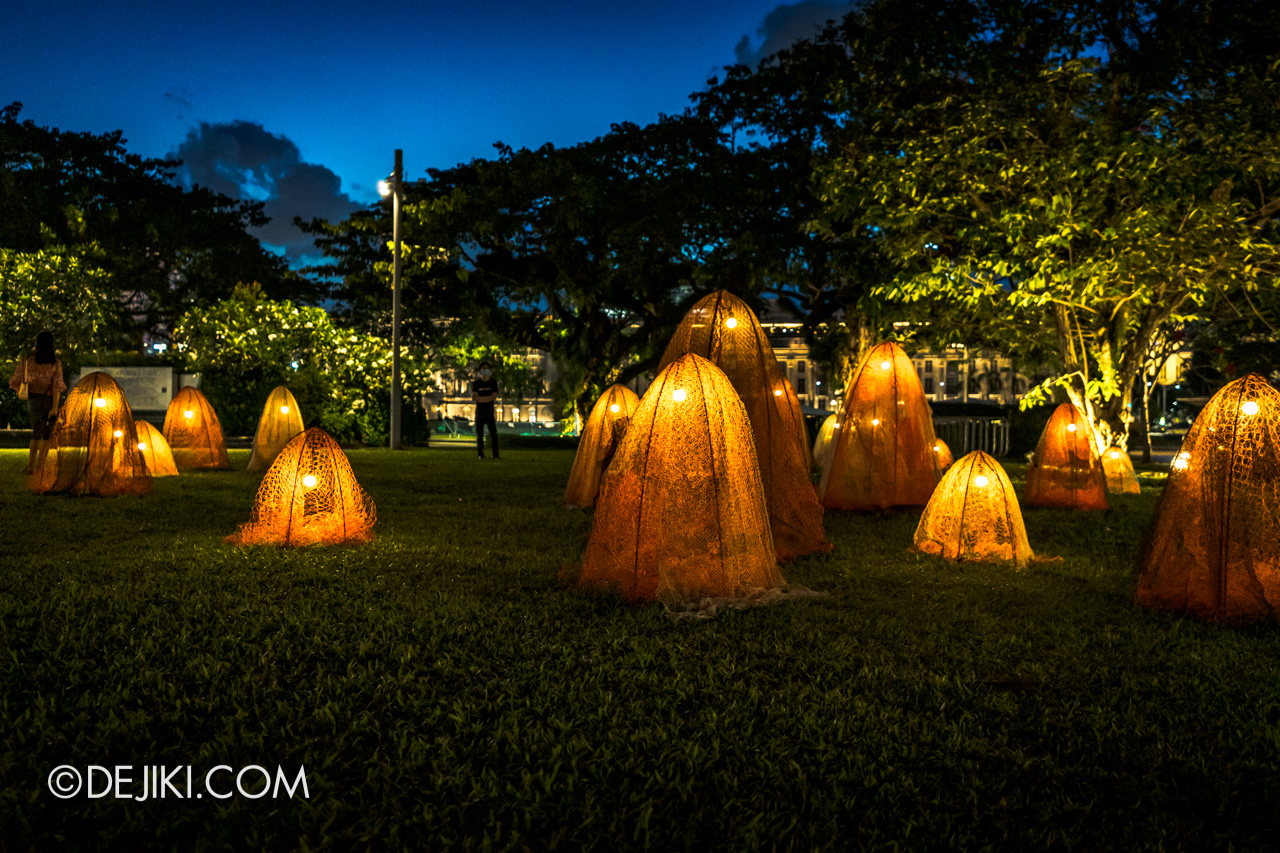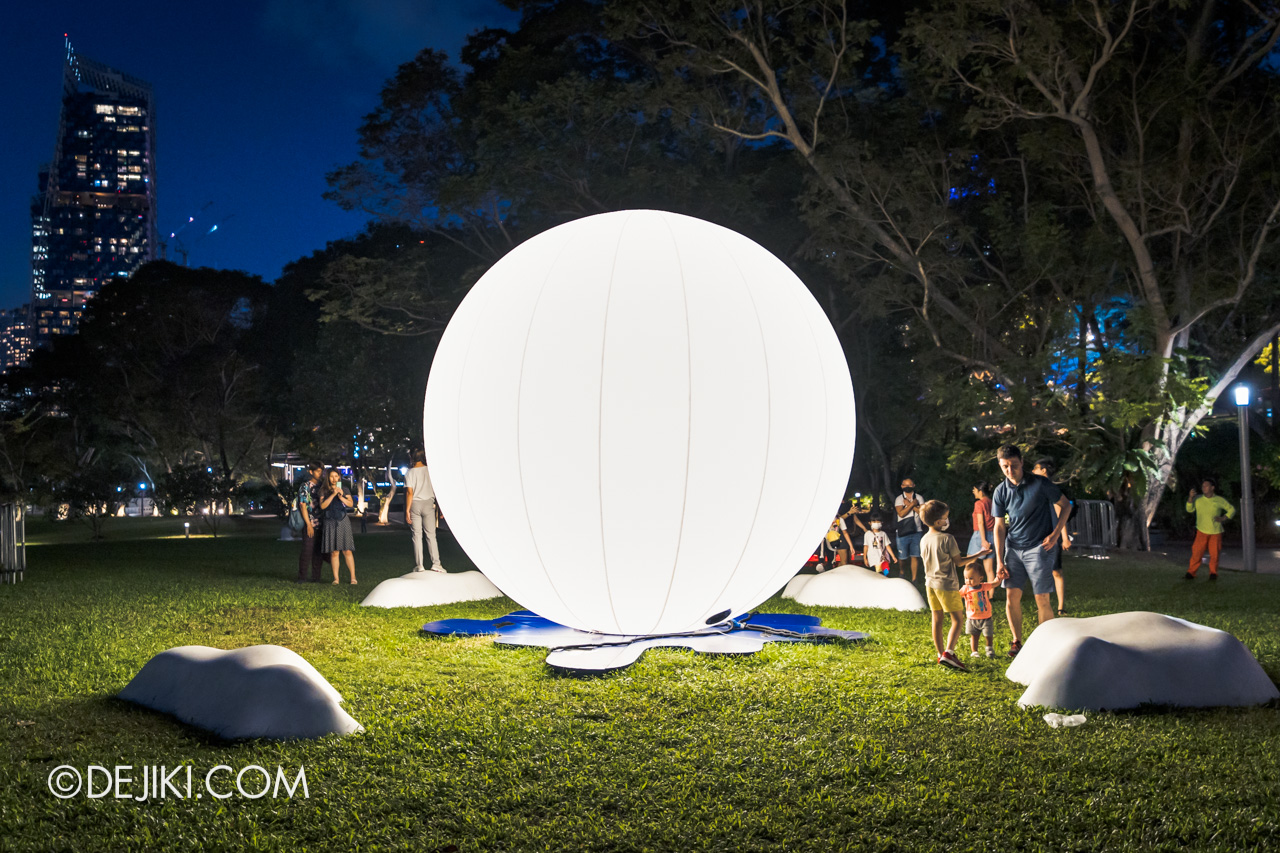 And lastly, Meet Me Under The Moon (One Bite Design Studio).
---
i Light Singapore 2022
Around Marina Bay
3 – 26 June 2022
7:30PM to 11:00PM daily (extended to 12:00AM on Fridays and Saturdays)
For more details, visit the i Light Singapore website.
Subscribe to Dejiki.com or Like my Facebook page for notifications of updates.
---