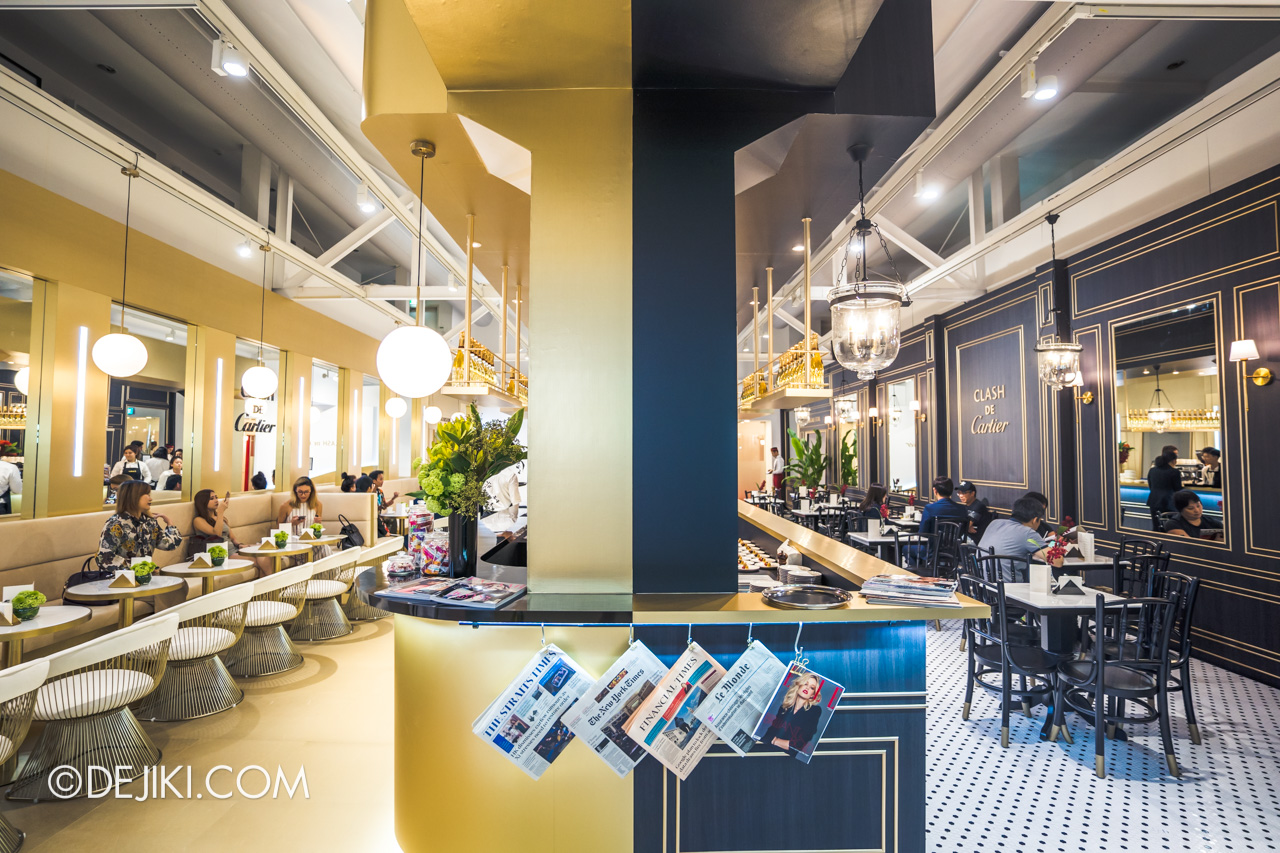 Walk inside the dazzling and dizzying spaces at the Clash de Cartier Studio, the first-ever Cartier experiential pop-up in Singapore.
Taking place at the Singapore Tyler Print Institute (STPI), the Clash de Cartier Studio offers an experience inspired by the jewelry house's bold new line, Clash de Cartier, and the inherent duality in its design. This pop-up is the second of its kind – the first being the original in Paris when the collection launched globally earlier this year.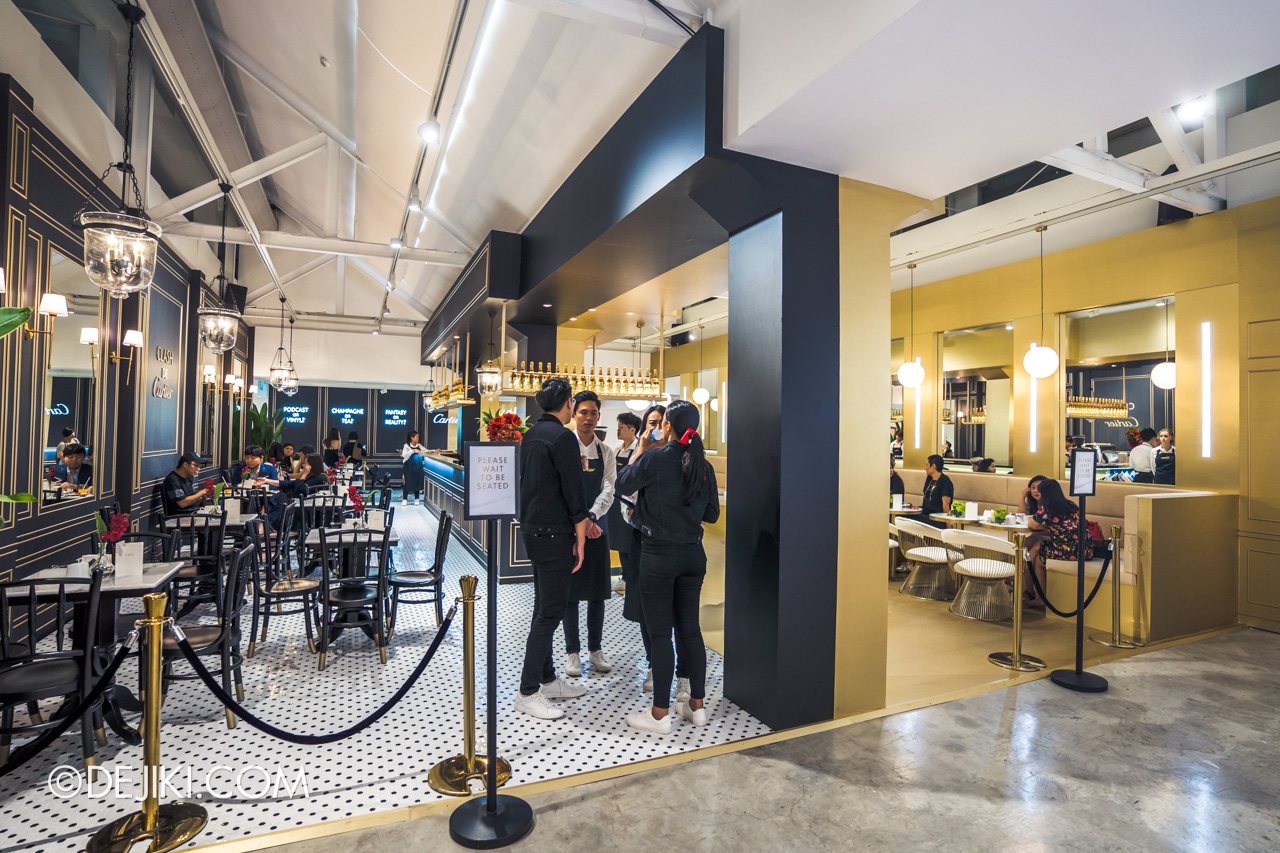 The pop-up's centerpiece (literally) is a Café that has two distinct looks. Around the cafe are a few rooms filled with optical illusions and other fun surprises.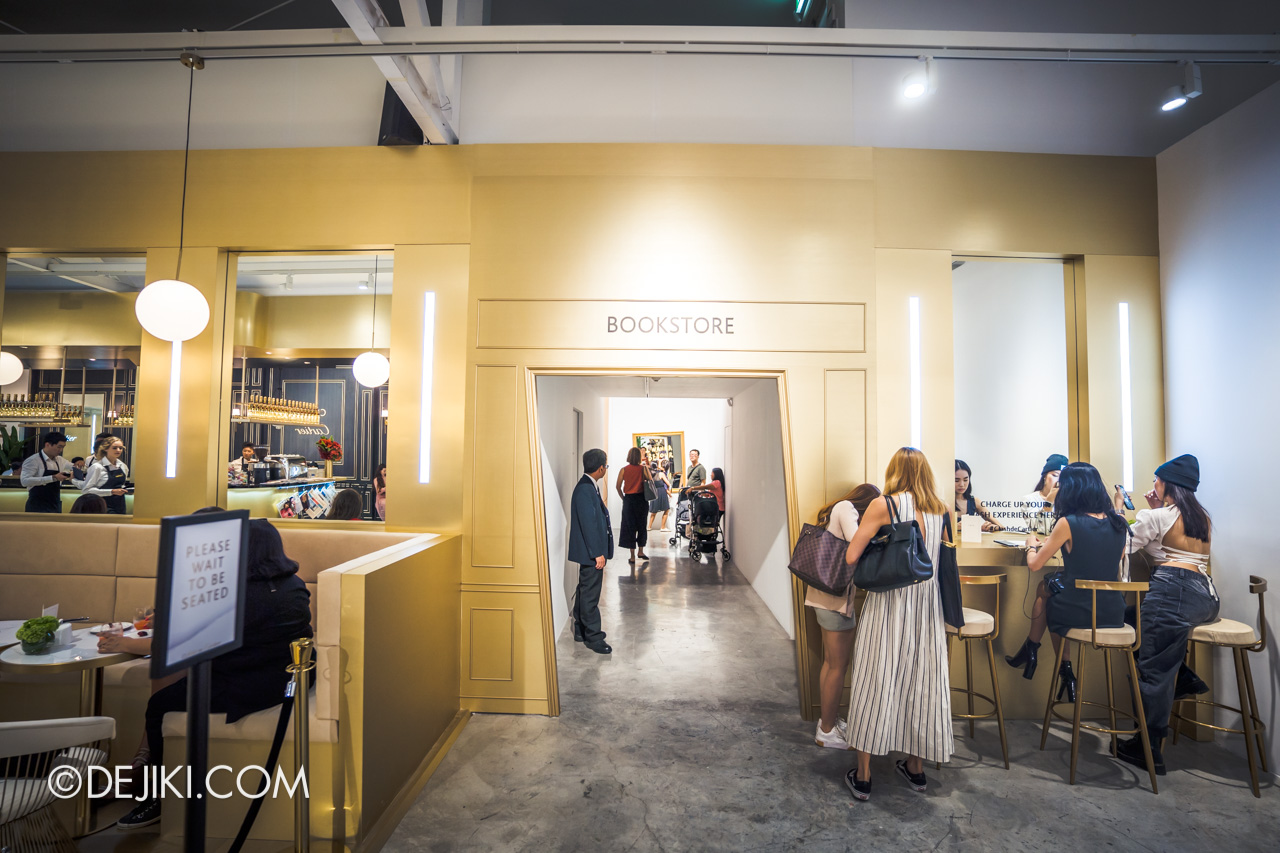 My suggestion? Do the quiz on the iPad held by the Cartier 'bellhops', or head to the Bookstore.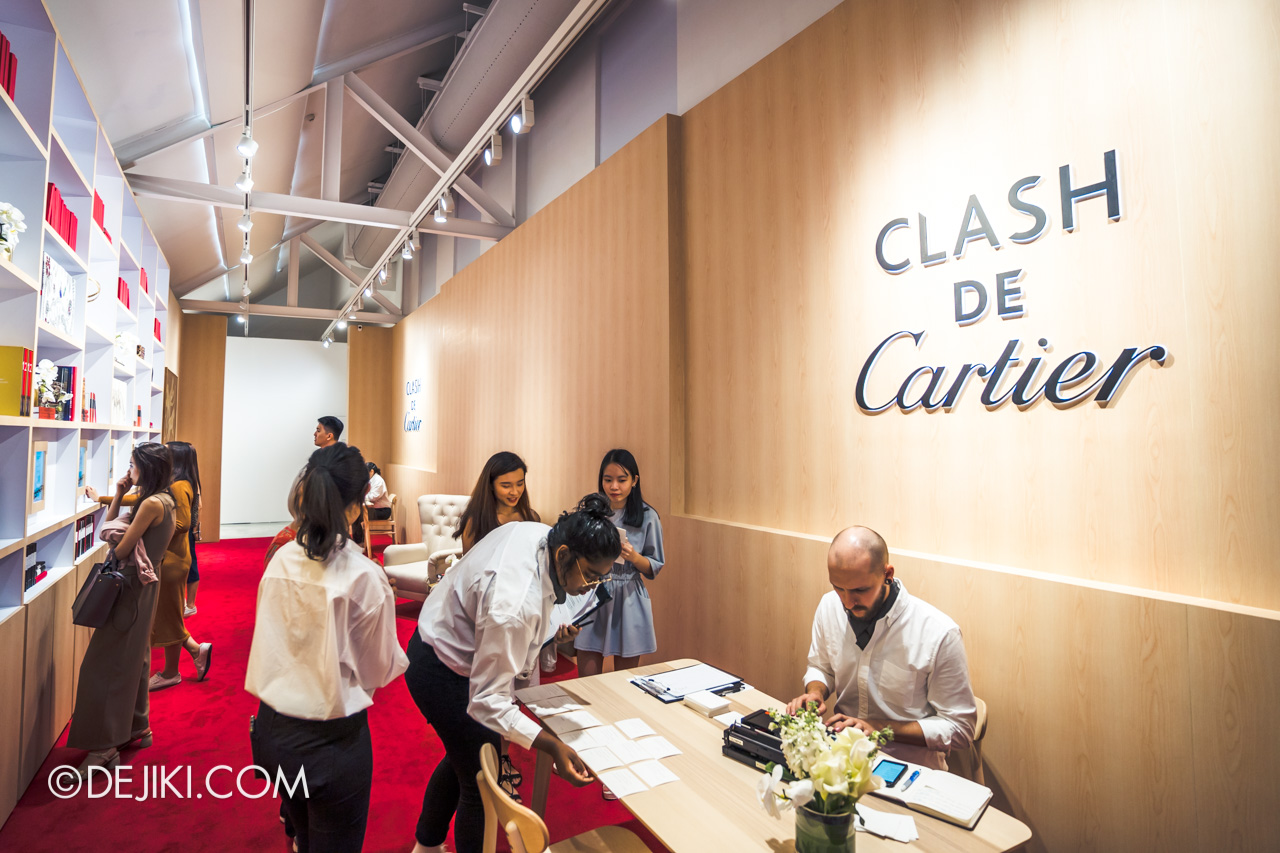 In the Bookstore (which looks more like a study), you can get your personalised Haiku, typed out 'live' by artists.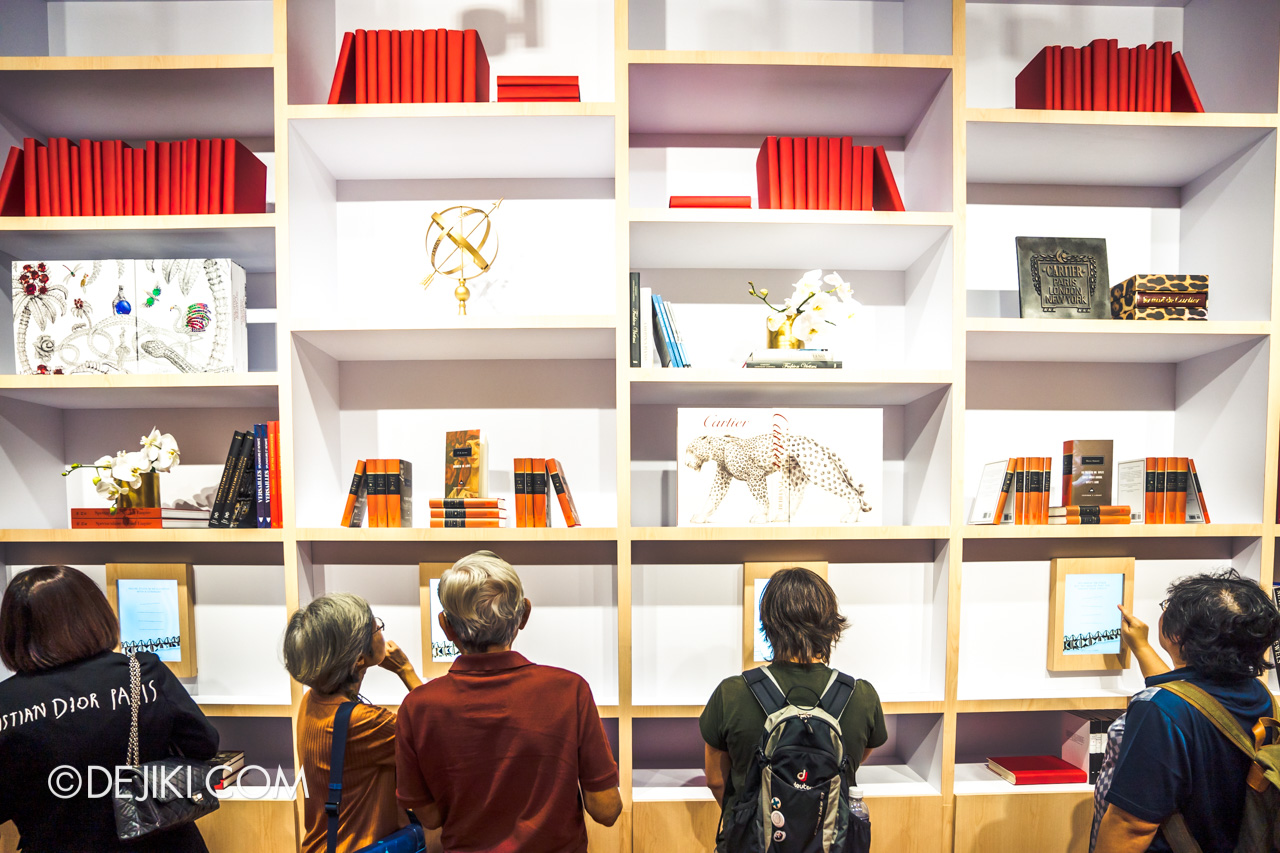 You'll need to do a quiz first to discover your alter ego personality. Check the walls of the bookstore.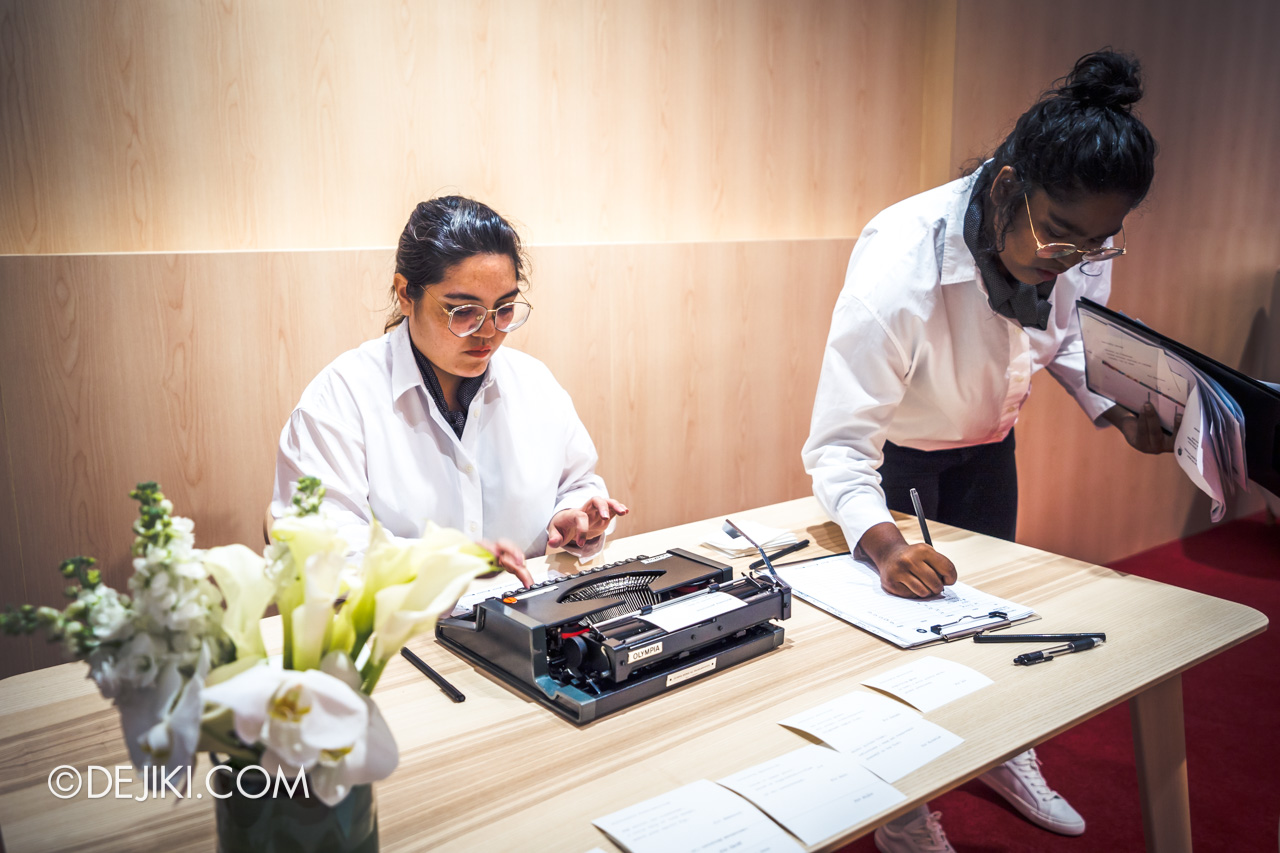 Once you've discovered your alter ego, let the artists know, and watch them work furiously on their typewriters.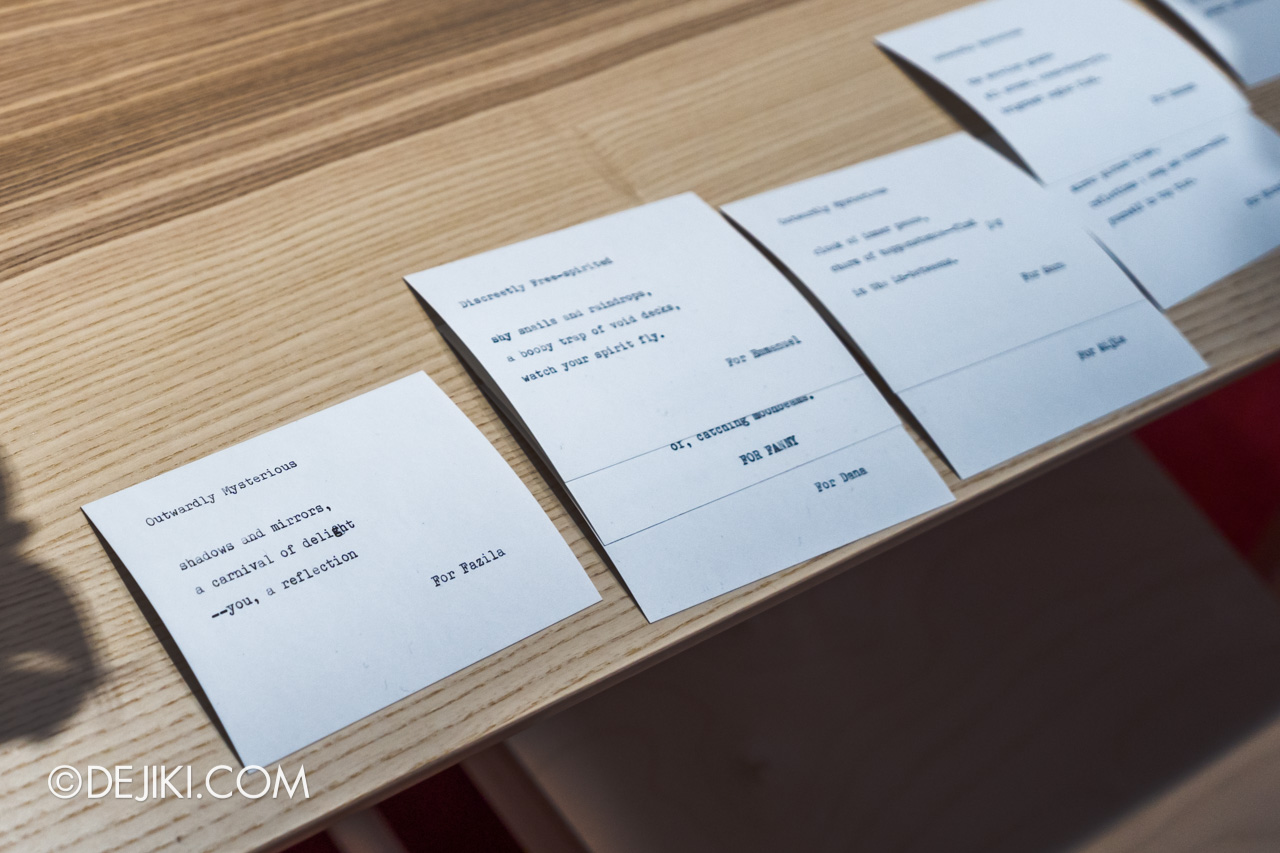 Beside the Bookstore is the Upside Down Photo Booth, where you can try to re-enact gravity defying moments from Inception or Doctor Strange.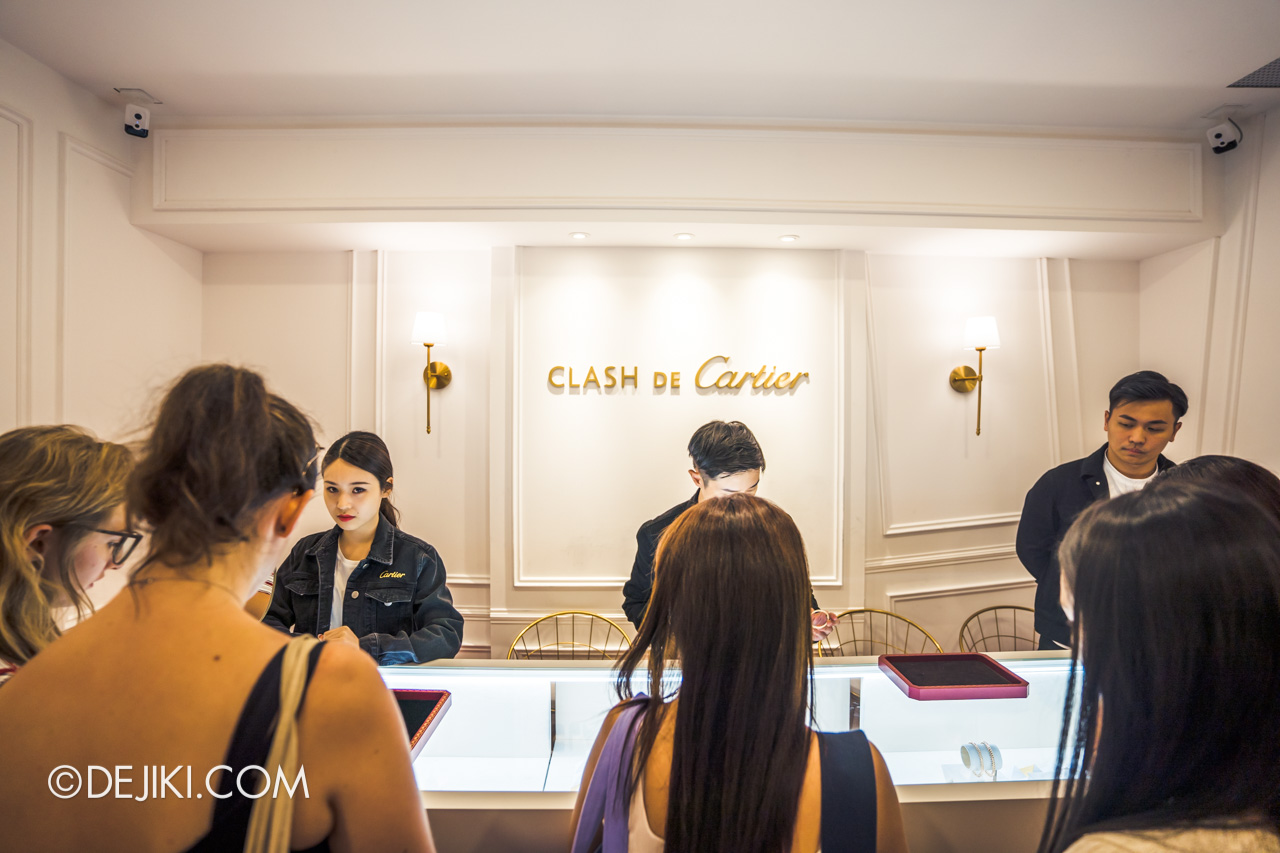 You can walk back to the cafe from here, but don't miss the Touch & Try room. Inside, you can actually see (and even wear) the pieces from the Clash de Cartier collection. See and feel for yourself how the pieces are "two-sided". It's spiky, yet soft – because the studs are locked in place, yet free to move.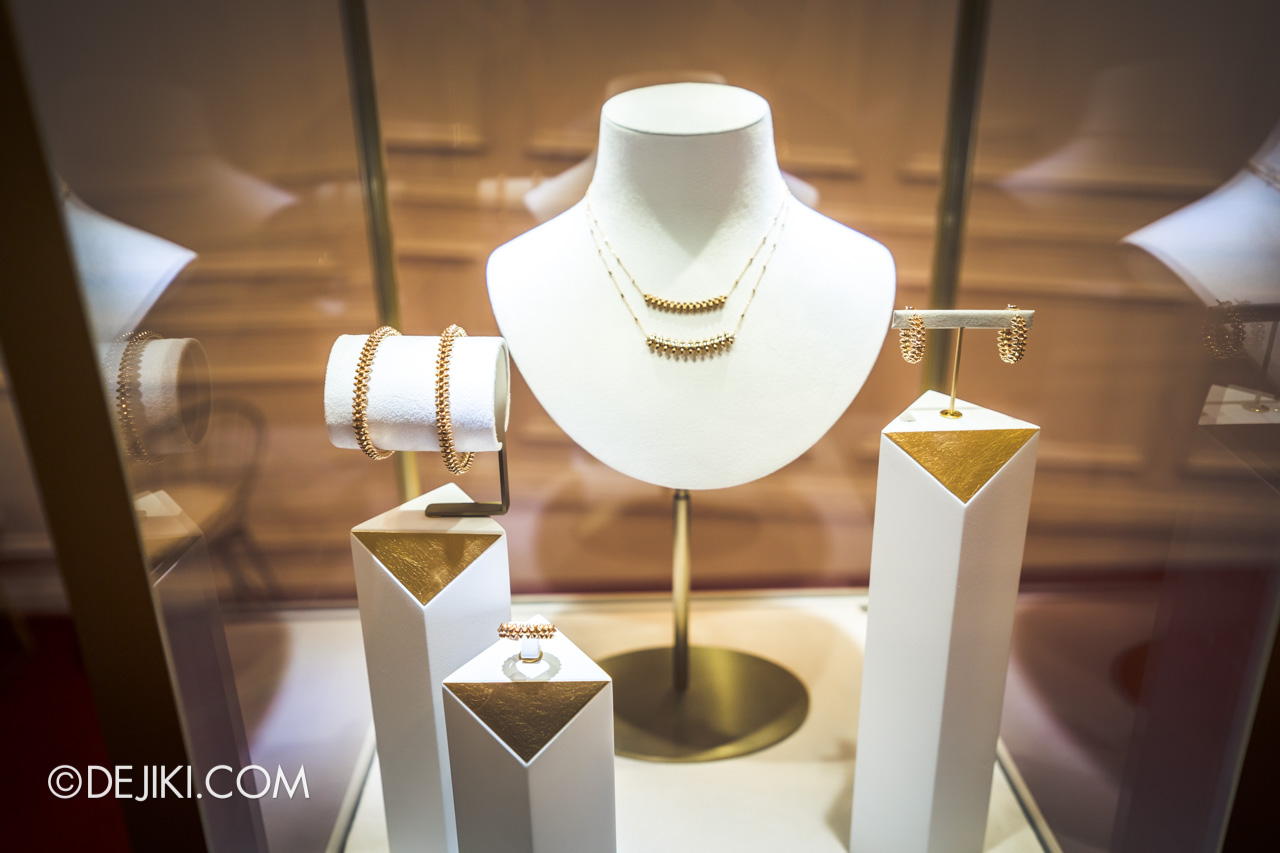 Clash de Cartier collection comprises bracelets, rings, necklaces and earrings. On the overall, it's daintier than the other Cartier 'hardware' collections because of the shape formed by the tiny studs. It's meant to "rebel" and depart from the other collections anyway.
For now, pieces from this collection is made of 18K 'N4' pink gold – a new shade that is between Cartier's usual pink and yellow gold colours. Soon there will be more pieces in sparkling white gold.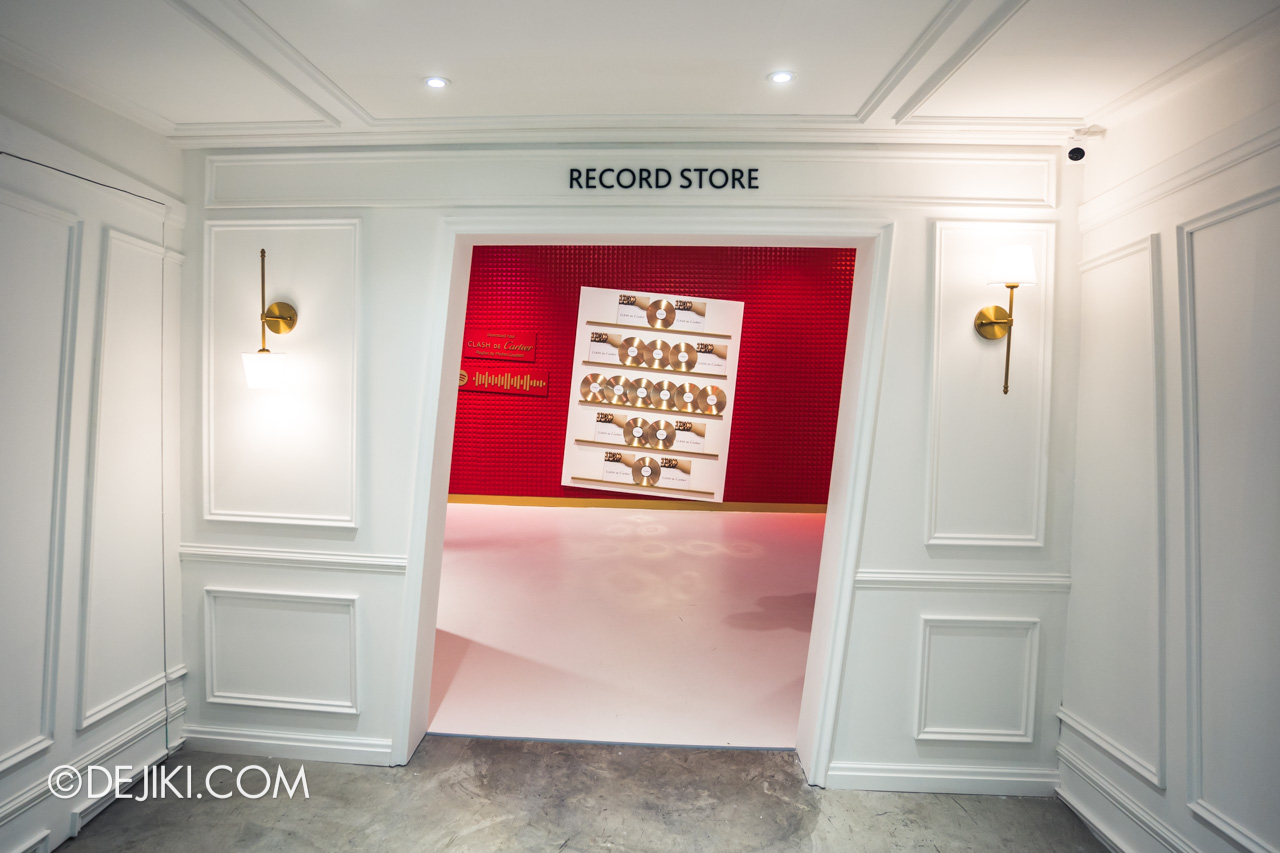 After you're done fiddling and gawking at the gold, you can head to the Record Store on the other side.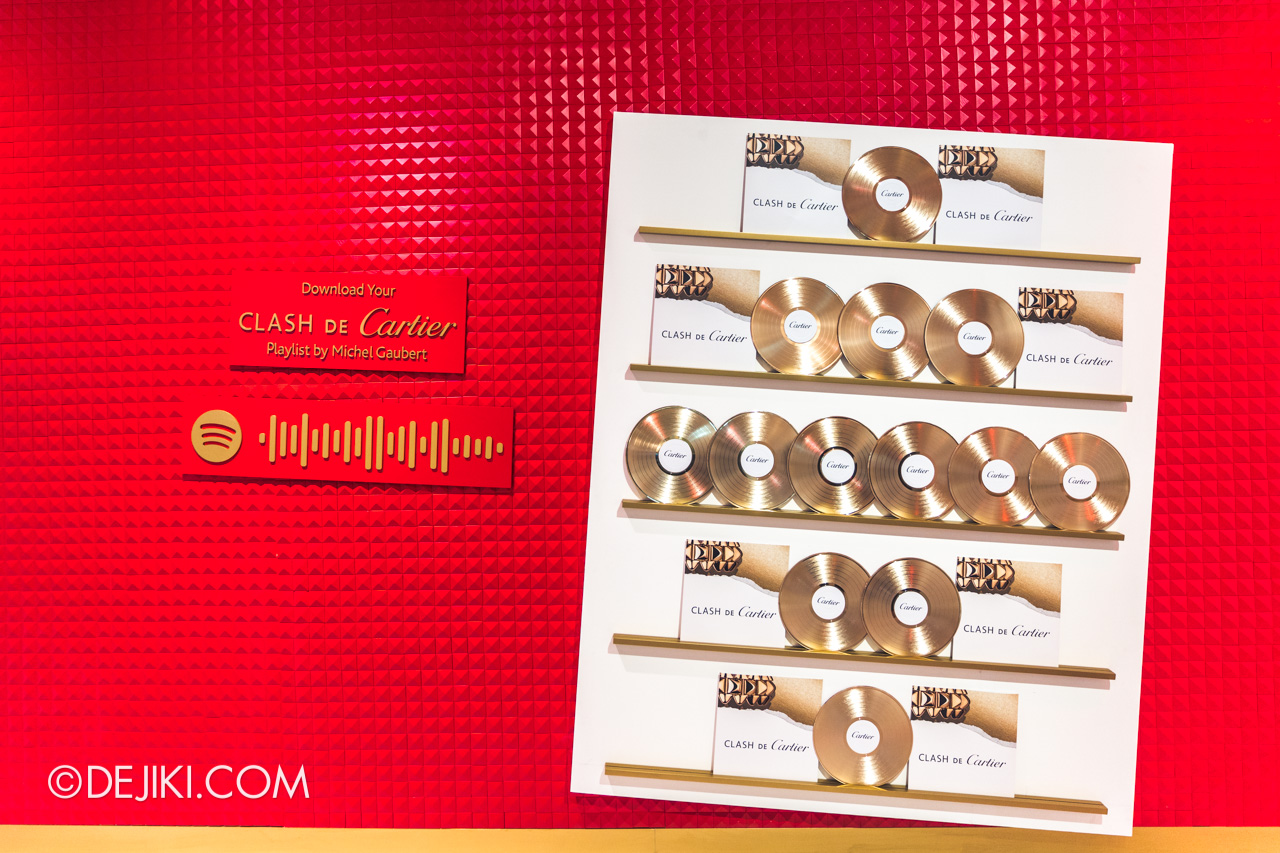 Beautiful Instagram backdrops aside, here you can listen to a playlist, curated by Michel Gaubert, with songs that reflect the spirit of the Clash de Cartier collection.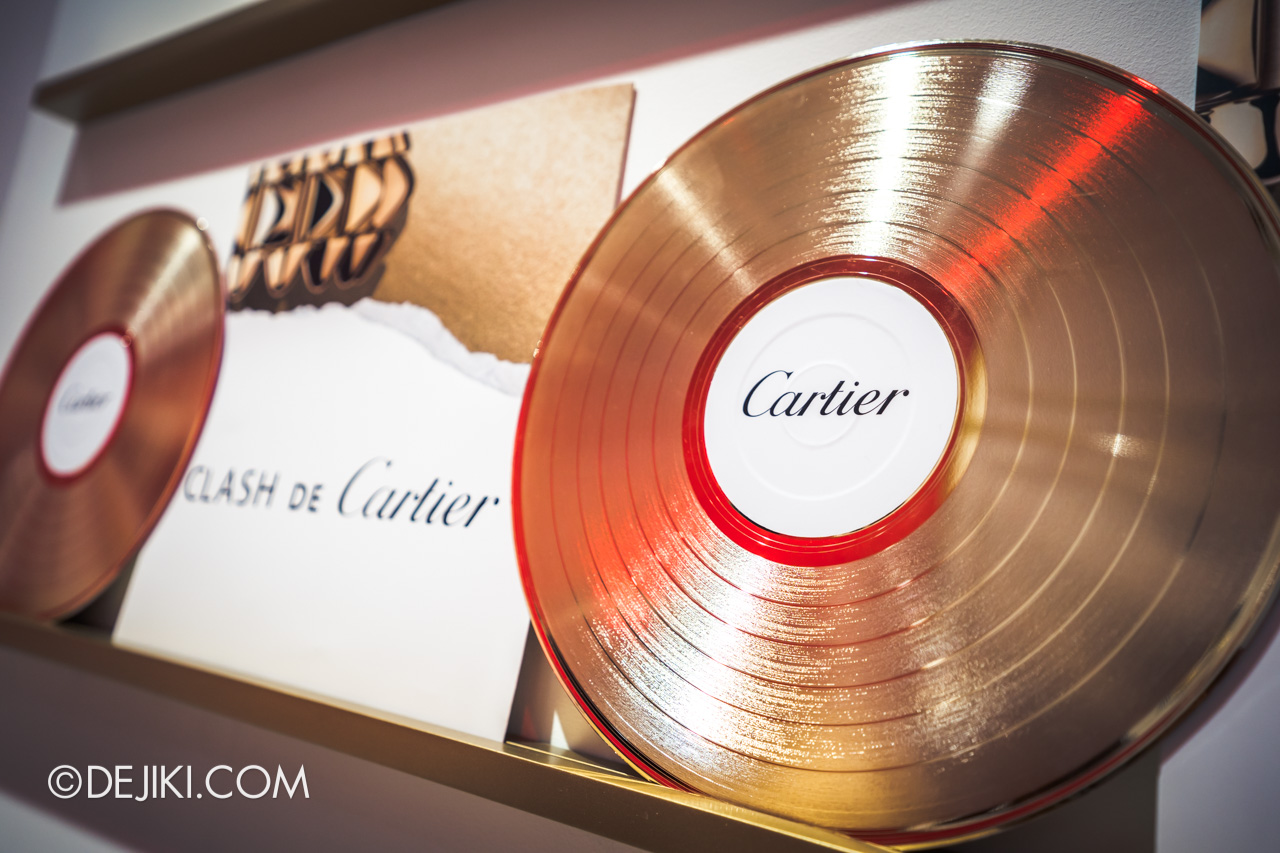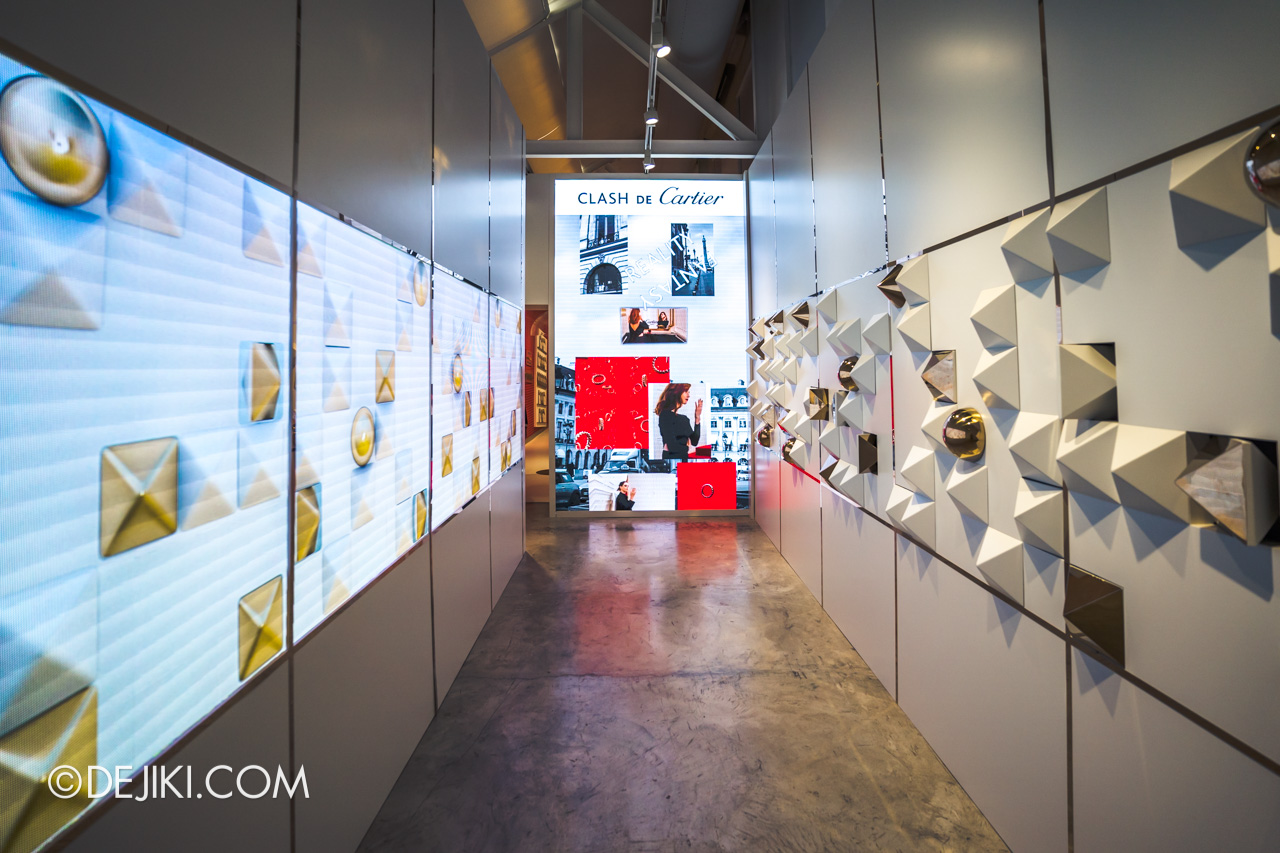 Walk back and forth the Clash Tunnel created by Tiffany Godoy.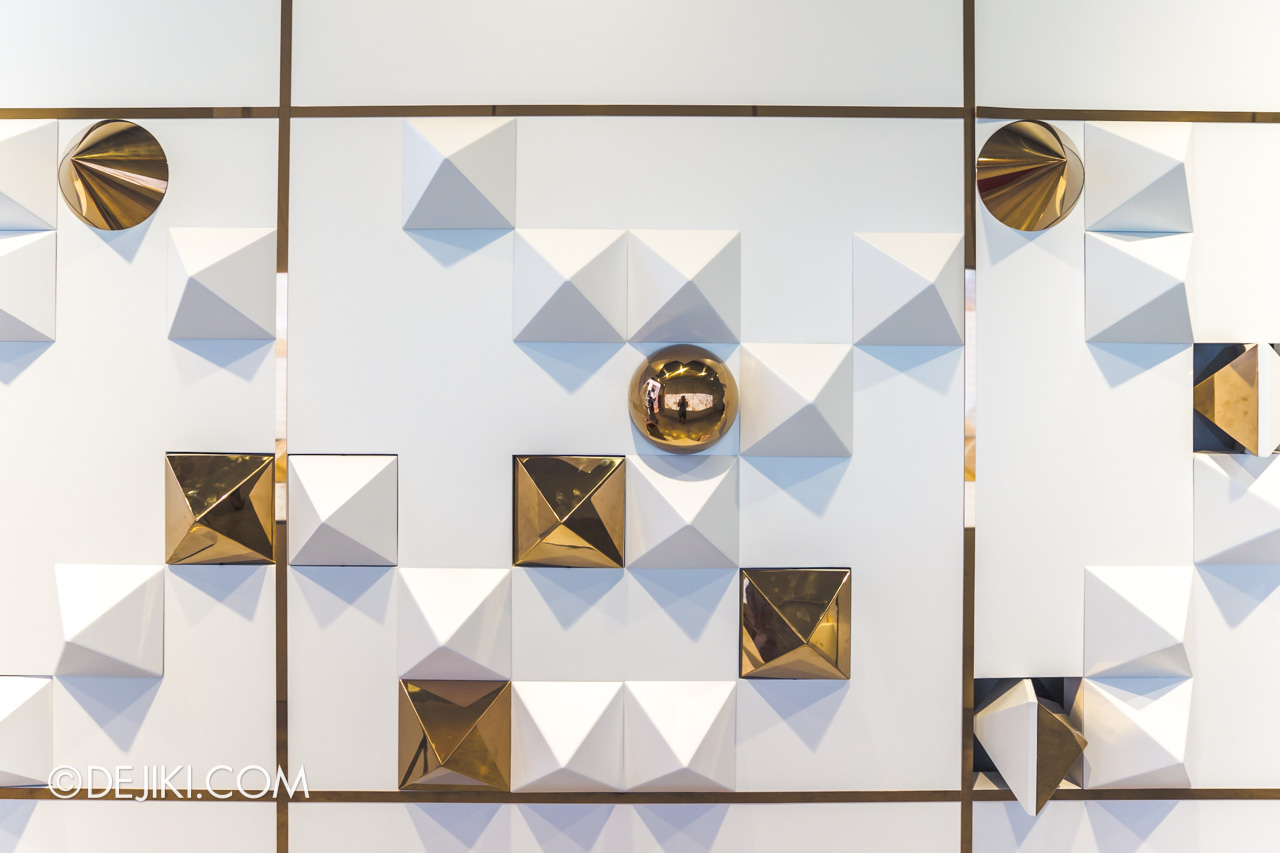 It's filled with motifs of the Clash – beads, studs, and clous carrés (the pyramid-shape). Video loops of the Clash campaign, starring Kaya Scodelario, complete the tunnel.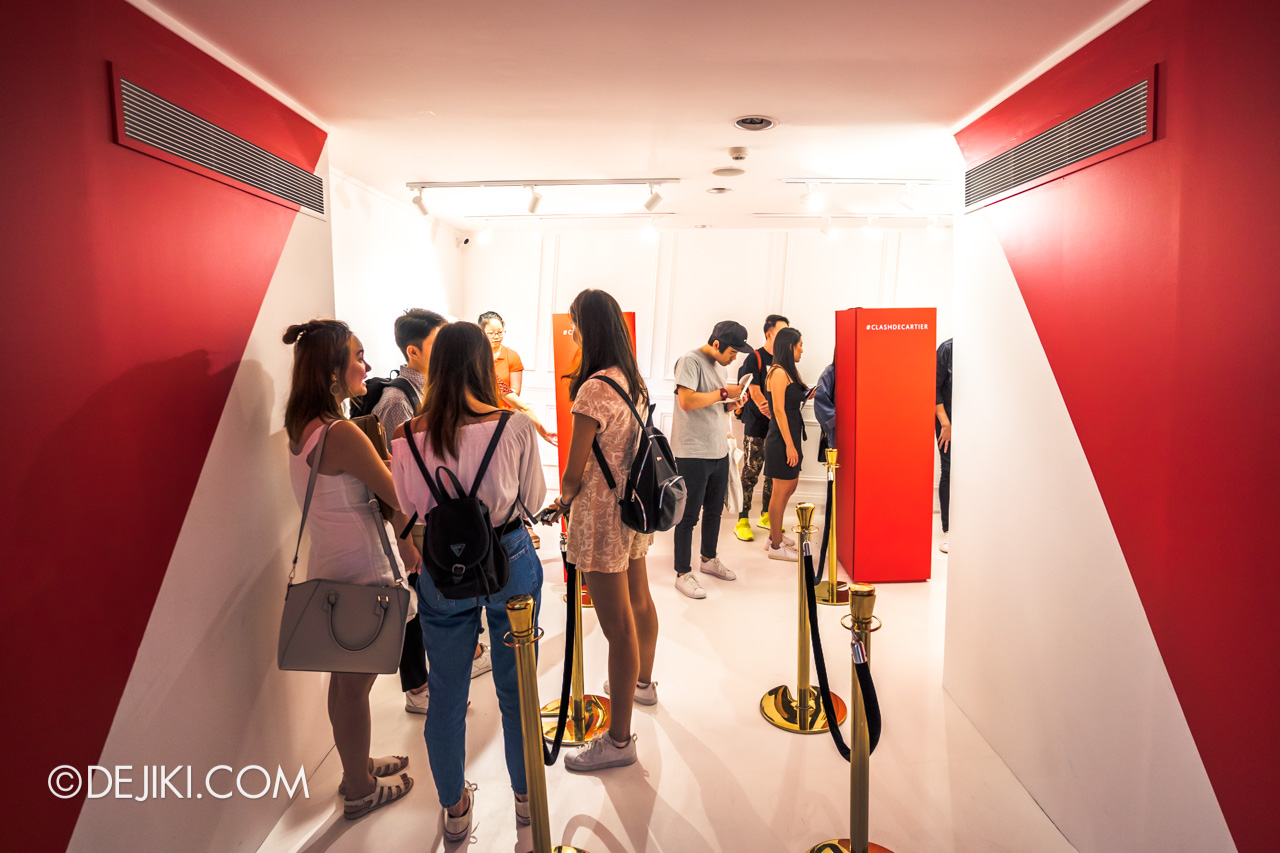 Don't forget to take home a souvenir created by artist Thomas Lélu. There's a Photo Booth room and you'll get to choose a frame to print over your portrait. Everything fits nicely in the little folder given to you at the beginning.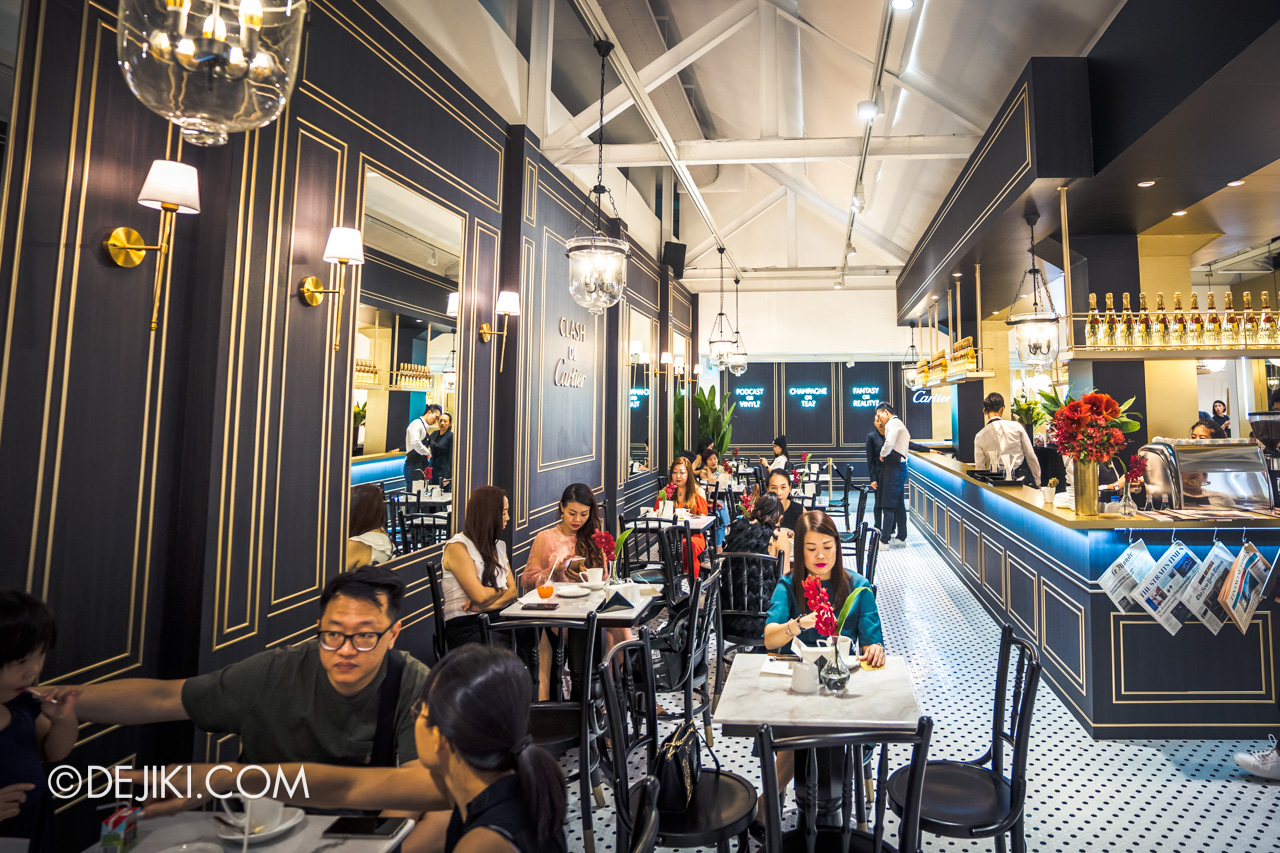 Head back to the cafe to relax – pick a side, and then a drink, which comes with assiette de mignardises, a plate of mini desserts. One complimentary serving of refreshments per person.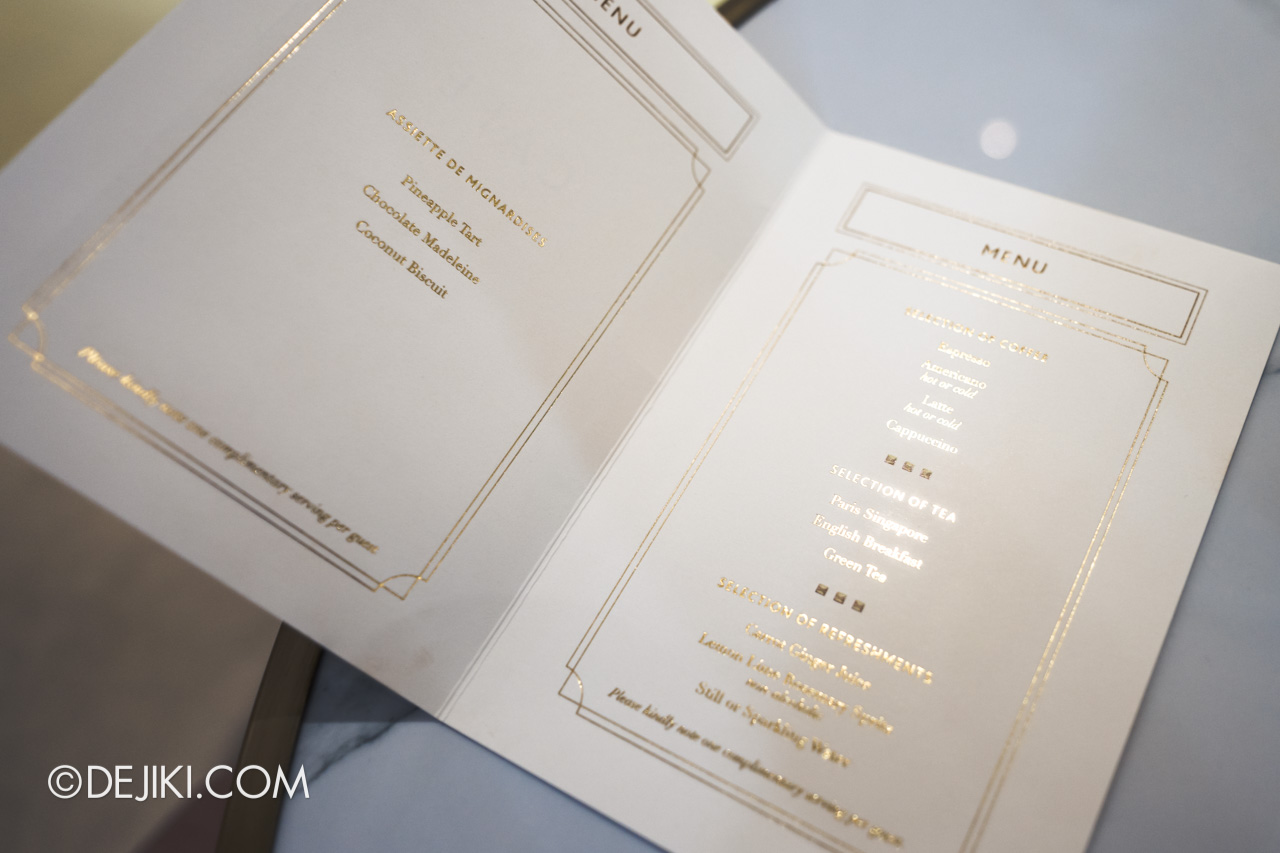 Whichever side you choose, you'll find its twin staring right back – through the space's clever use of mirrors.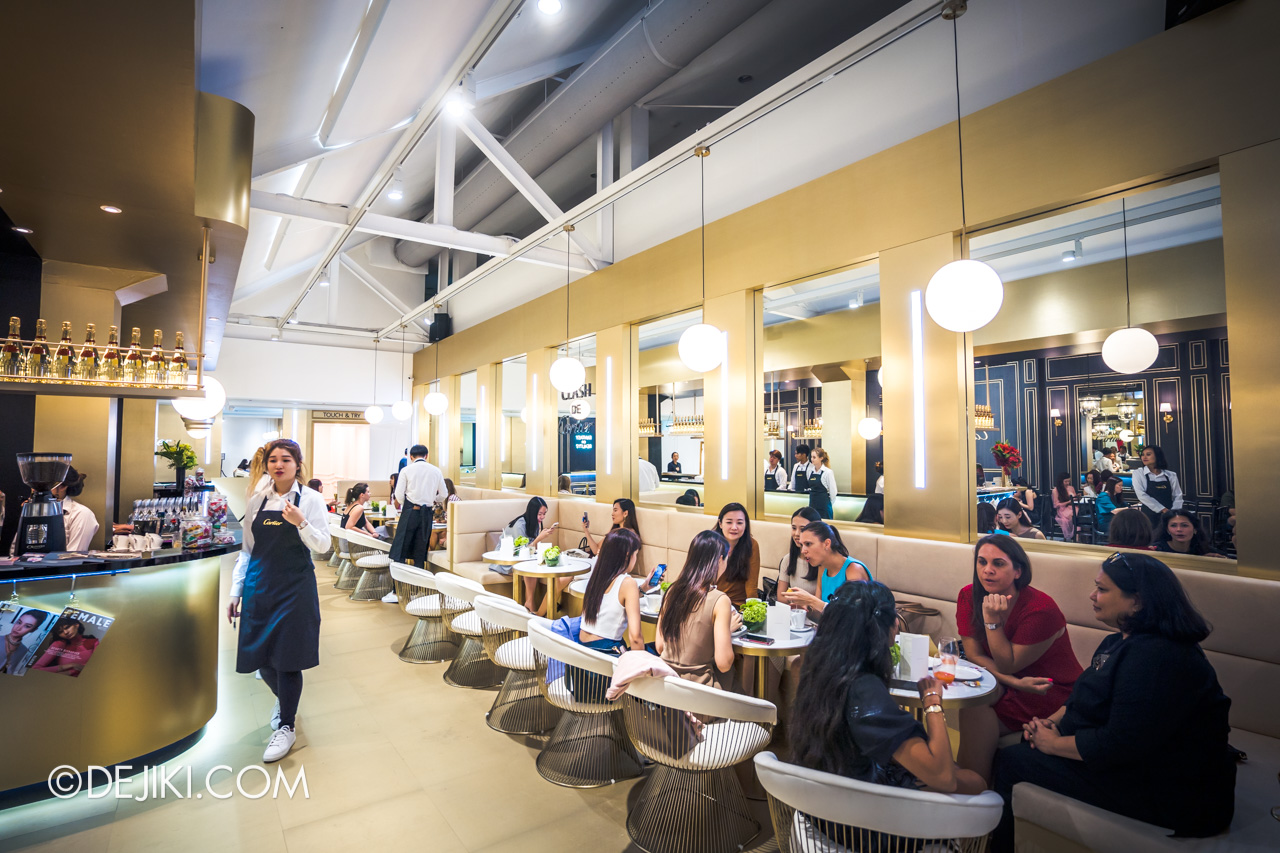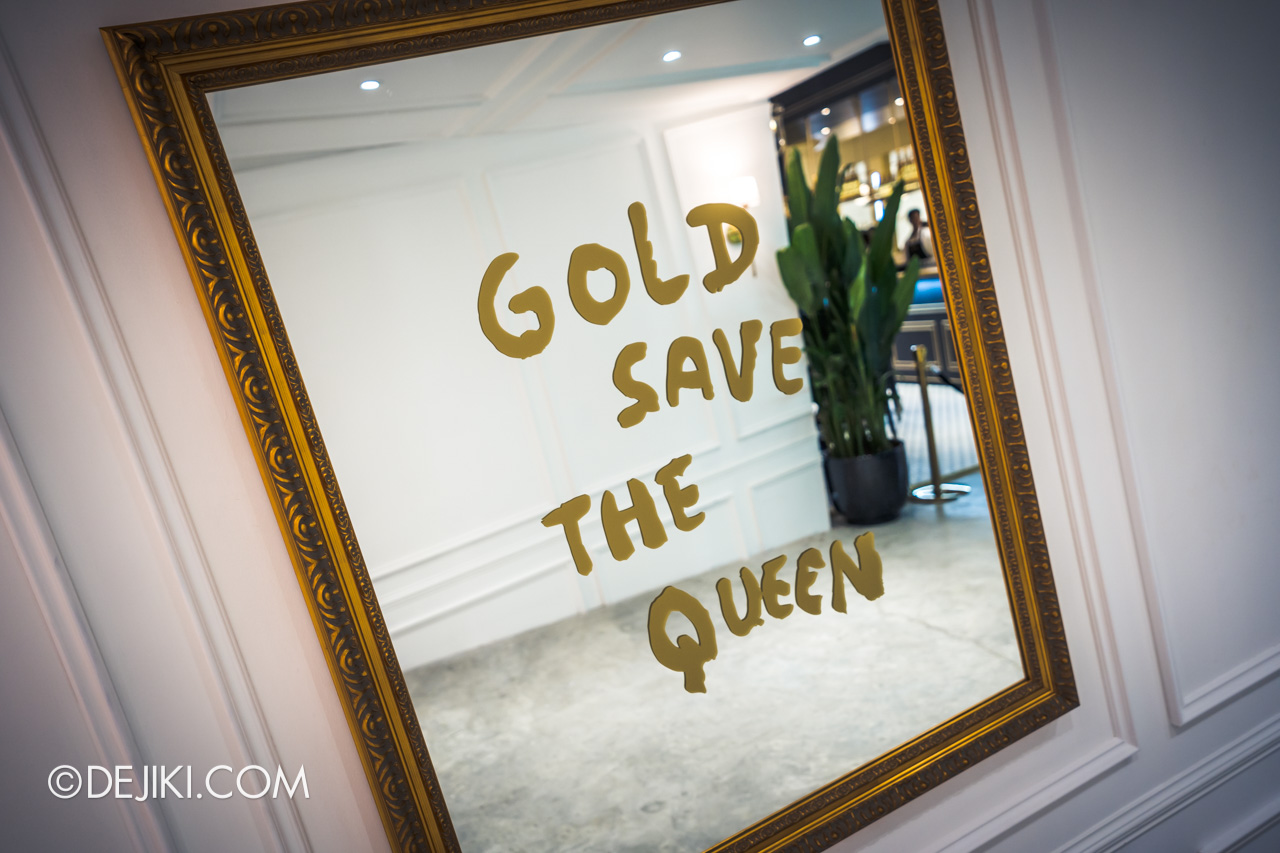 I've been to a lot of such pop-ups by brands over the years, though I've not written articles on all of them. Most of the time, such venues offer a time and space for brands to express their desired narrative around a certain product line. For some others, it's become an excuse to hold an exhibition or party. At least at this pop-up, there is a room – a tiny one – where visitors can actually see and touch the products.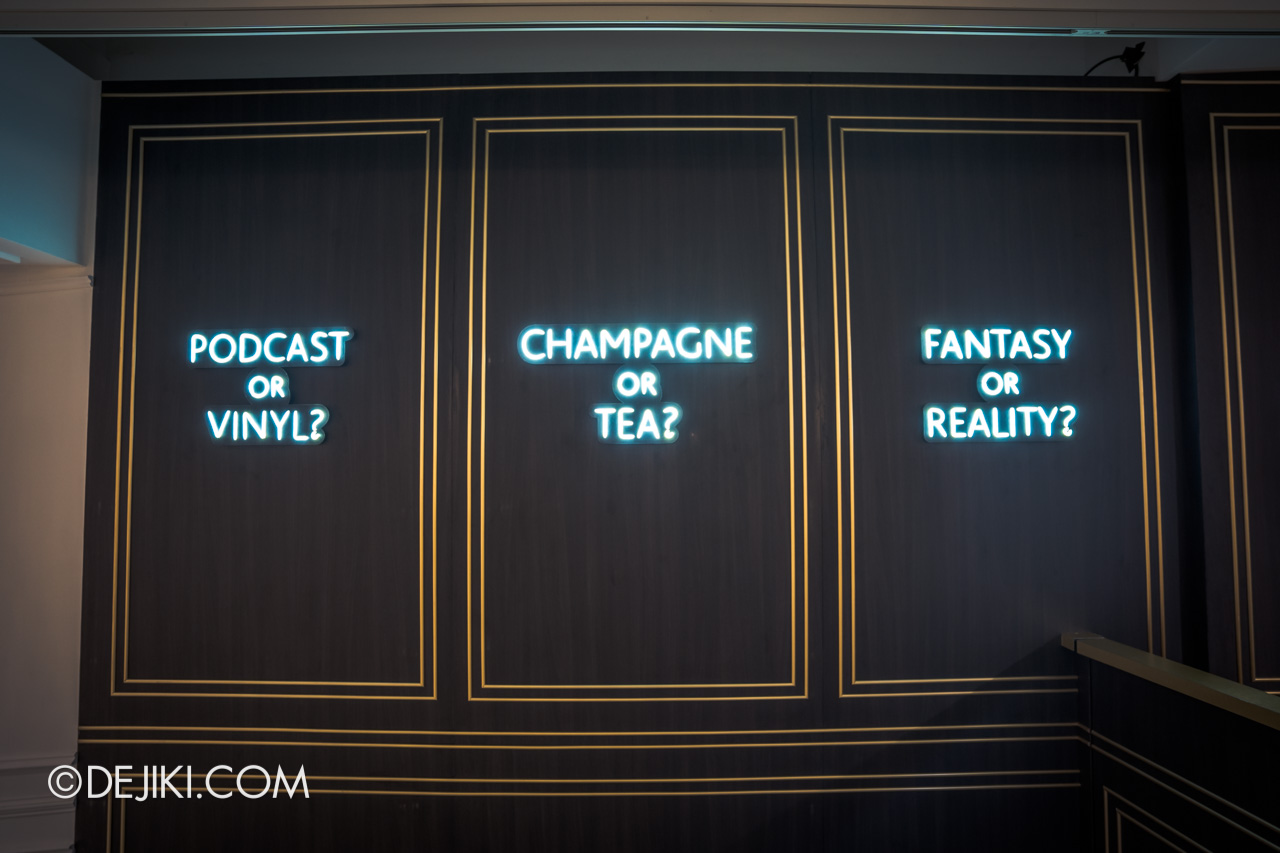 But anyway, whether you're a prospective Clash de Cartier customer or not, this is a chance to experience a side of the Cartier brand. One that's trying to be bold and rebellious. The whole tour takes at most 30 minutes. Best of all? It's free.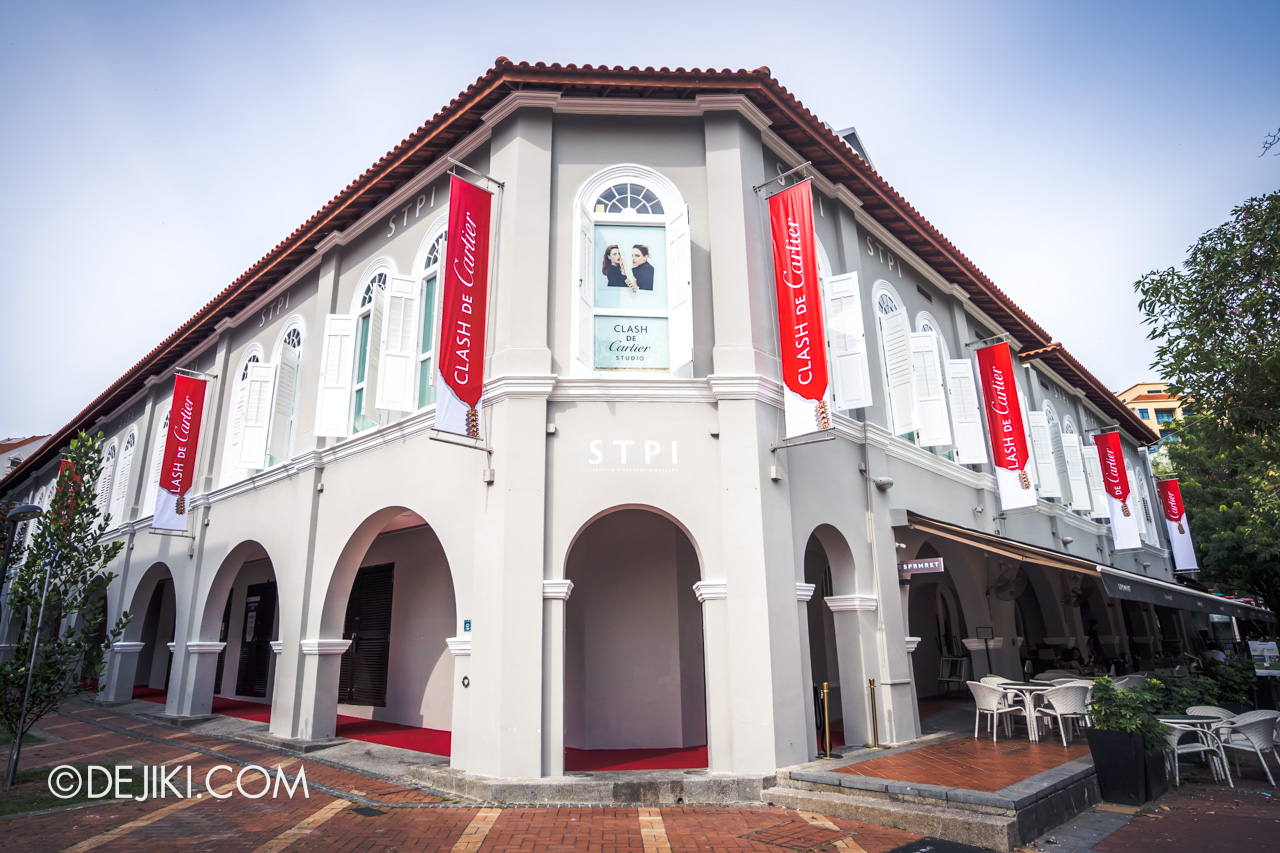 Clash de Cartier Studio pop-up in Singapore
STPI Creative Workshop and Gallery
41 Robertson Quay, Singapore 238236
15, 16, 17 November 2019
11:00AM to 9:00PM (Last entry at 8:00PM)
Free Admission
Free shuttle bus service available at Fort Canning MRT Station, Exit B, C29 Taxi Stand. Bus departs every 20 minutes from 10:40AM till 7:40PM
Registration for the event has closed. Walk-ins may still be accepted at the venue, subject to availability.
For more details, visit clashdecartier.sg
Subscribe to Dejiki.com or Like my Facebook page for notifications of updates.
---