Check out Universal Studios Singapore's big and fun party celebrating Sesame Street's 50th Anniversary!
Sesame Street – 50 Years and Counting event at USS
As part of a global year-long campaign celebrating Sesame Street's golden jubilee, Universal Studios Singapore is holding one of its biggest day-time event yet. The Sesame Street party overlay is happening all over the Hollywood and New York zones, with a gallery attraction and exhibition in Soundstage 28, and an all-new show at the New York Library.
Although Sesame Street isn't really an IP that Universal Parks are known for, USS has been quite invested in this. With the regular shows like Elmo's TV Time (and for a time, When I Grow Up), Sesame Street Spaghetti Space Chase ride, Sesame Street Character Breakfast, plus all the seasonal shows and the shops, it's basically paradise for fans of Sesame Street in this region of the world. In case you don't know, there is Sesame Place, a theme park that's entirely Sesame Street in the US.
More than five years ago, the park held a carnival event to celebrate the grand opening of Spaghetti Space Chase over a weekend in March 2013. Consider this year's event an anniversary party. It would be cool if they made some changes to Spaghetti Space Chase… but we all know that ride upgrades are fairly uncommon at USS.
Anyway, this 2019 event is included with regular admission to Universal Studios Singapore, including Annual/ Season Passes.
Sesame Street Birthday Blowout Zone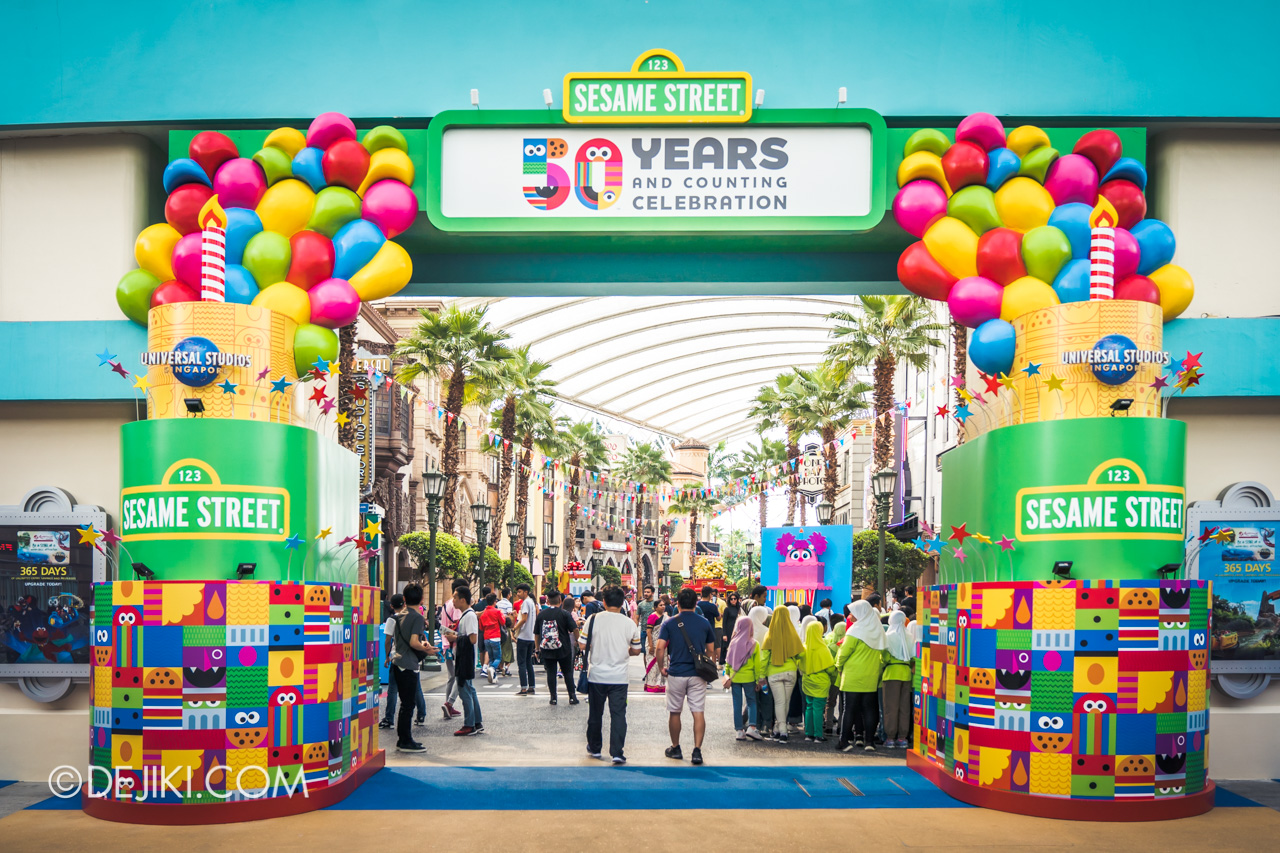 Hollywood Boulevard has transformed into a big party zone!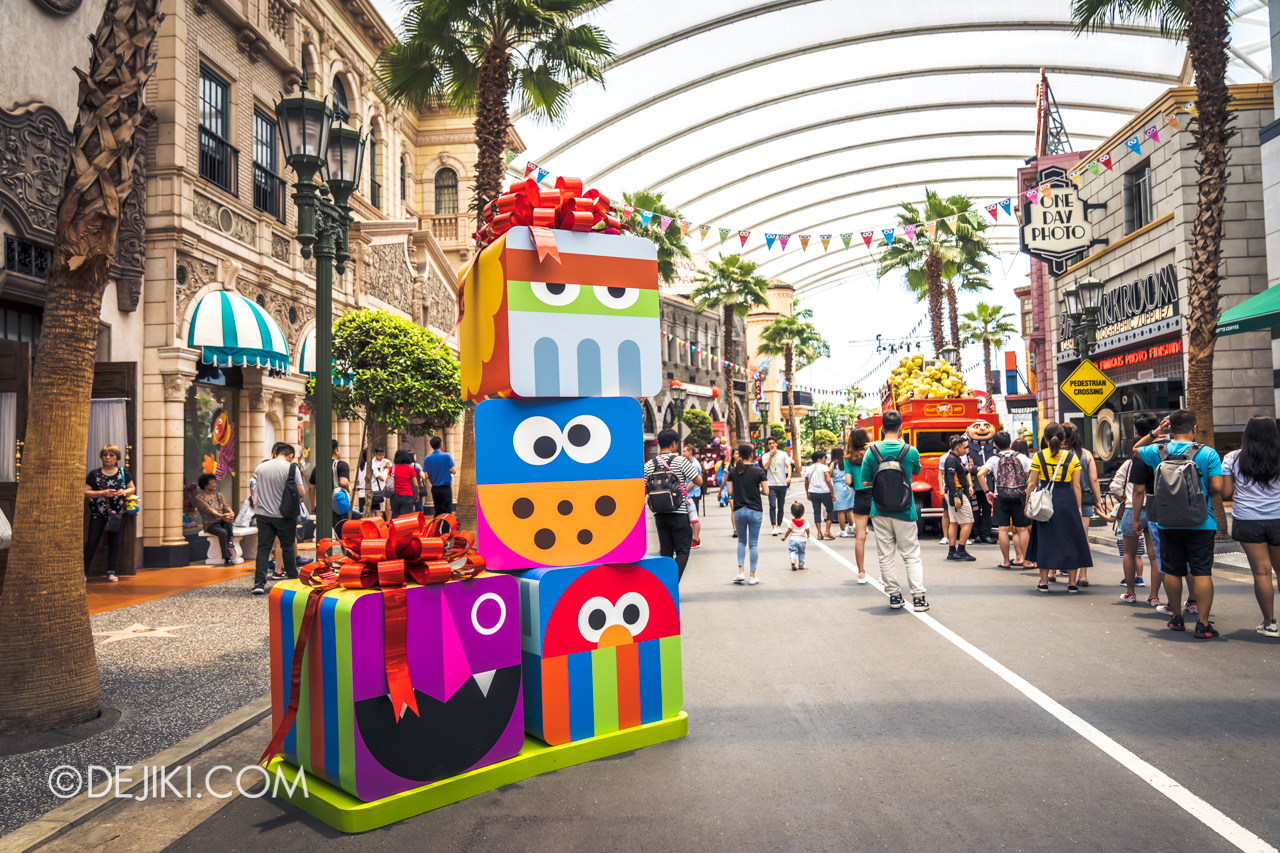 Sometimes random things happen and you can meet the event hashtag. Yes, the actual hashtag.
And dance with them.
Sesame Street Birthday Blowout Show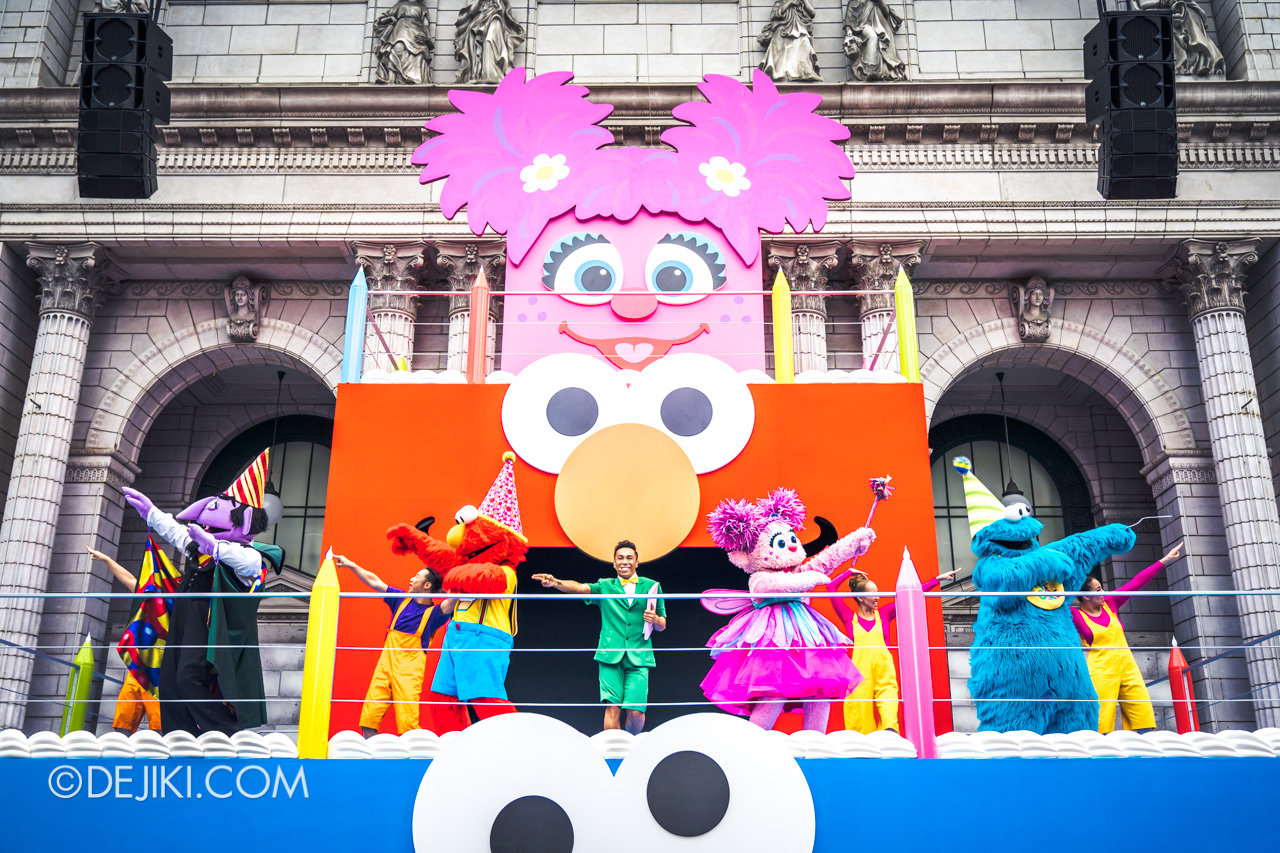 Headlining the celebrations is an all-new show at New York Zone, the Sesame Street Birthday Blowout Show.
Taking place at the giant birthday cake at the New York Library stage, the show features almost all the characters that are available at the park. It's a pretty good show to catch – yes, even though it's Sesame Street!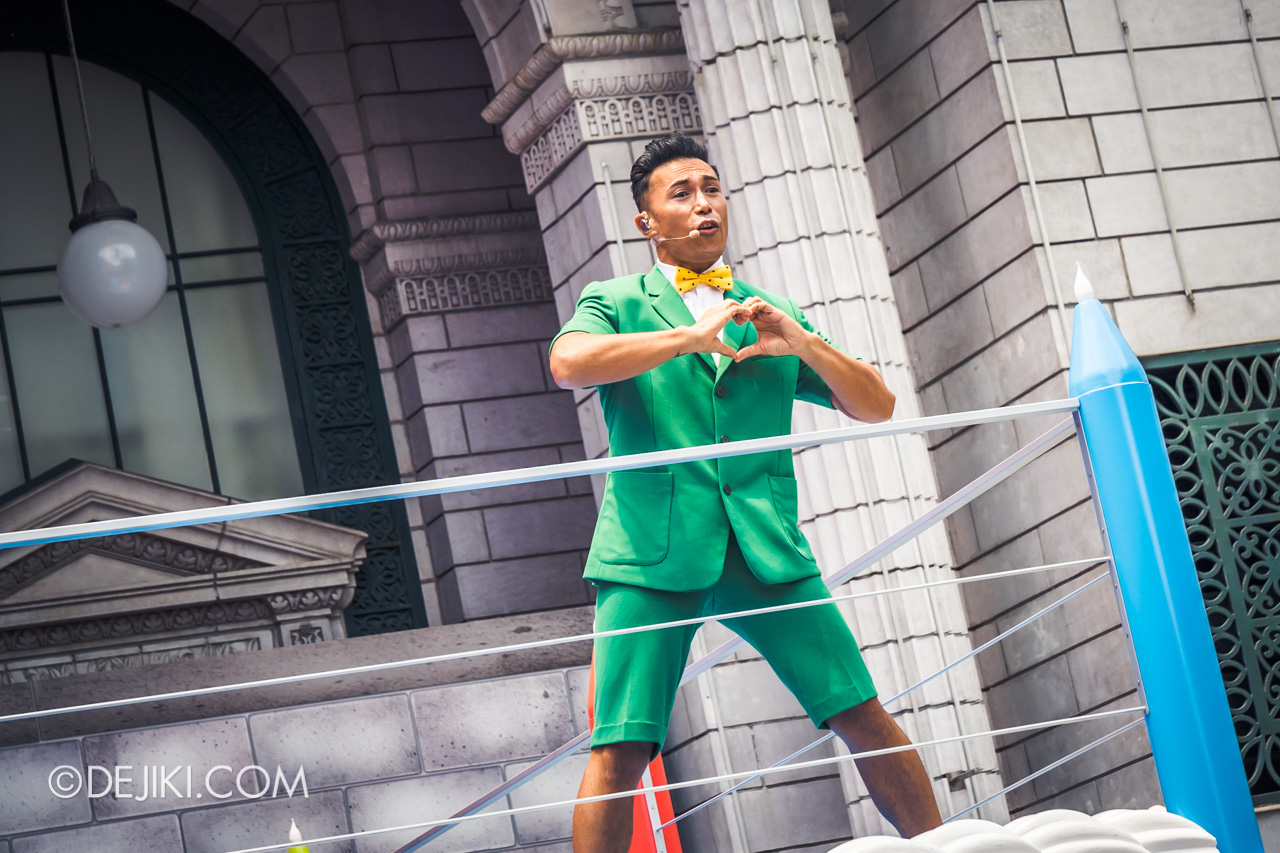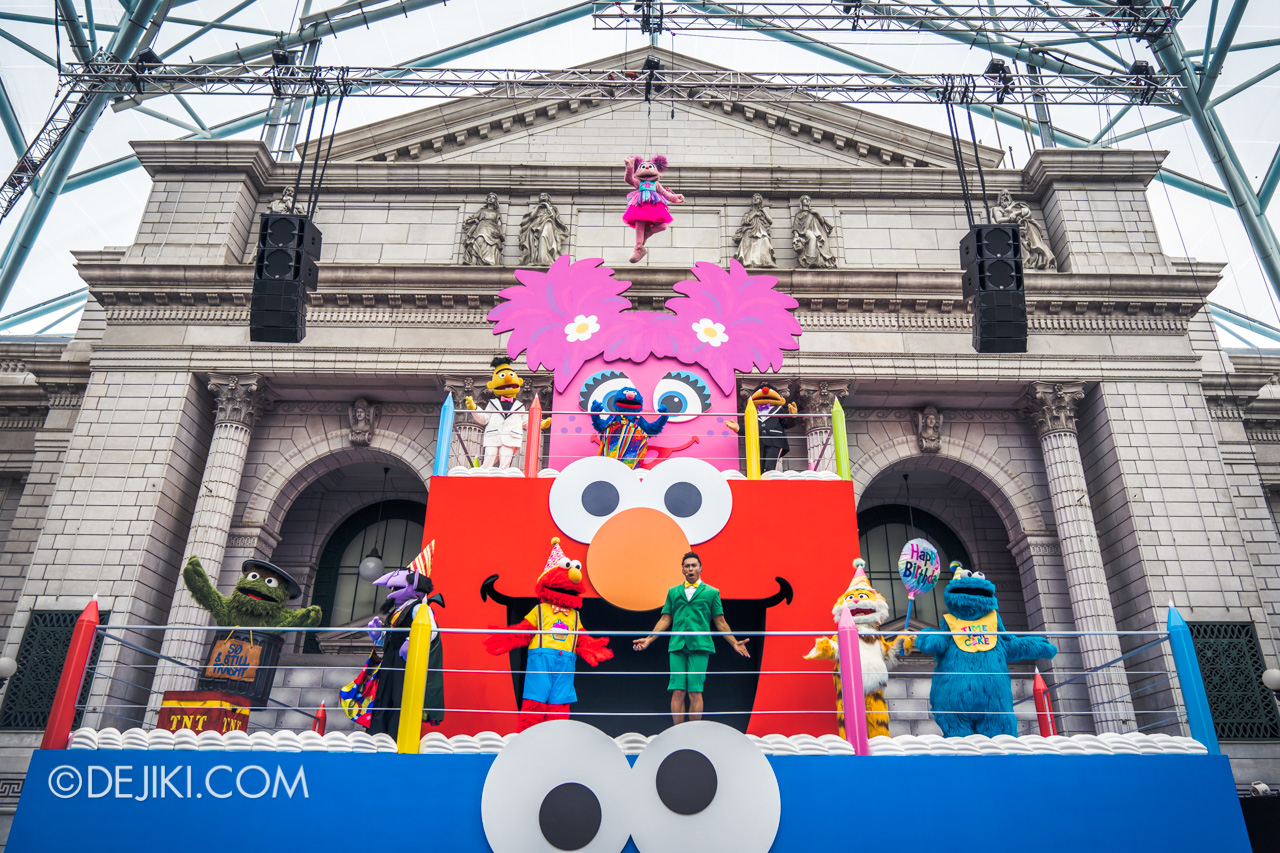 The show also marks the debut of Lily the Tiger (from the Chinese Sesame Street production).
She'll be here for a limited time, so meet her before she returns!
But watch out for her karate chops!
A Walk Down Sesame Street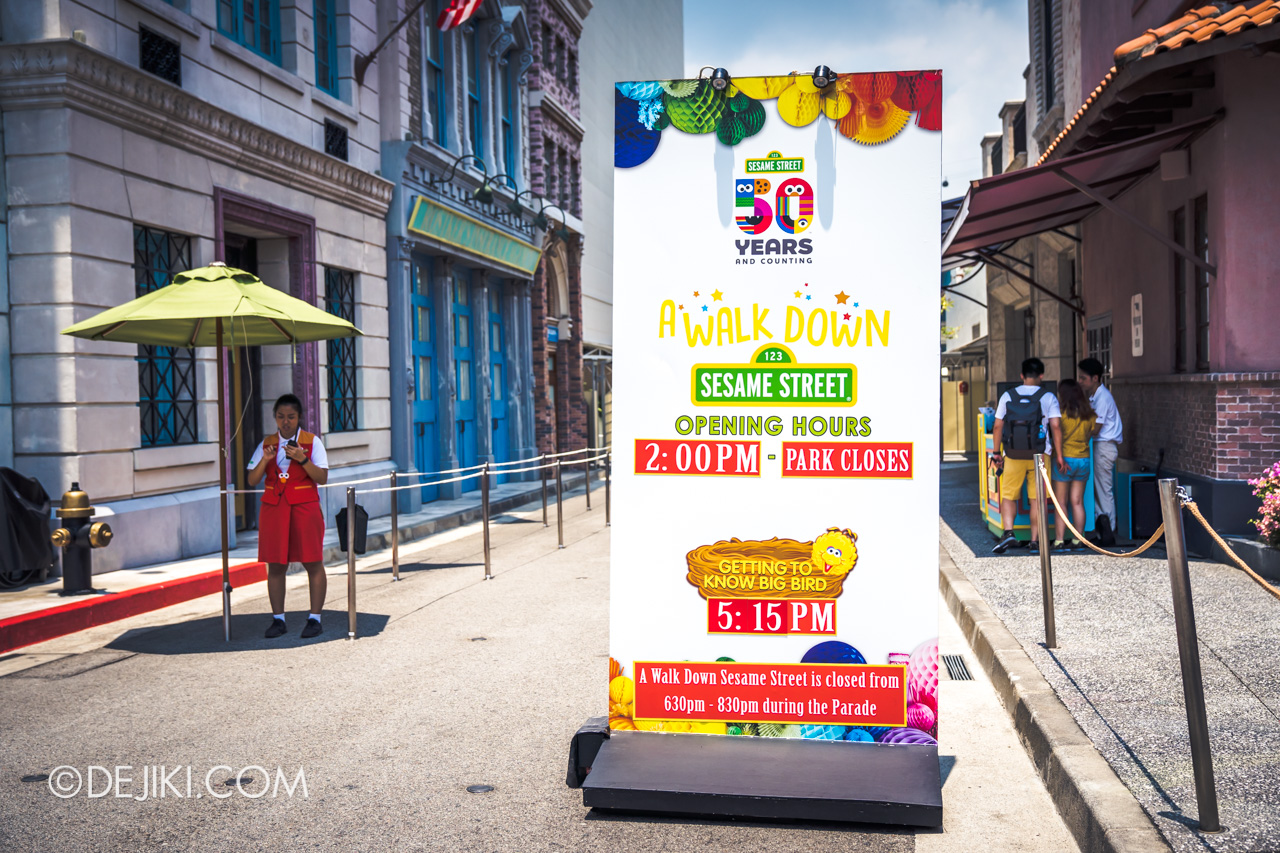 Go inside Soundstage 28 and you can step into a few iconic scenes from Sesame Street in this gallery attraction.
Apart from two interactive activities and a pop-up store, you can also explore Bert and Ernie's apartment here. Some mini shows will also be performed here – check the park's schedule for more details!
For the launch, the park did a special show to thank the student from Pathlight School for contributing their designs for the Oscar trash can exhibition.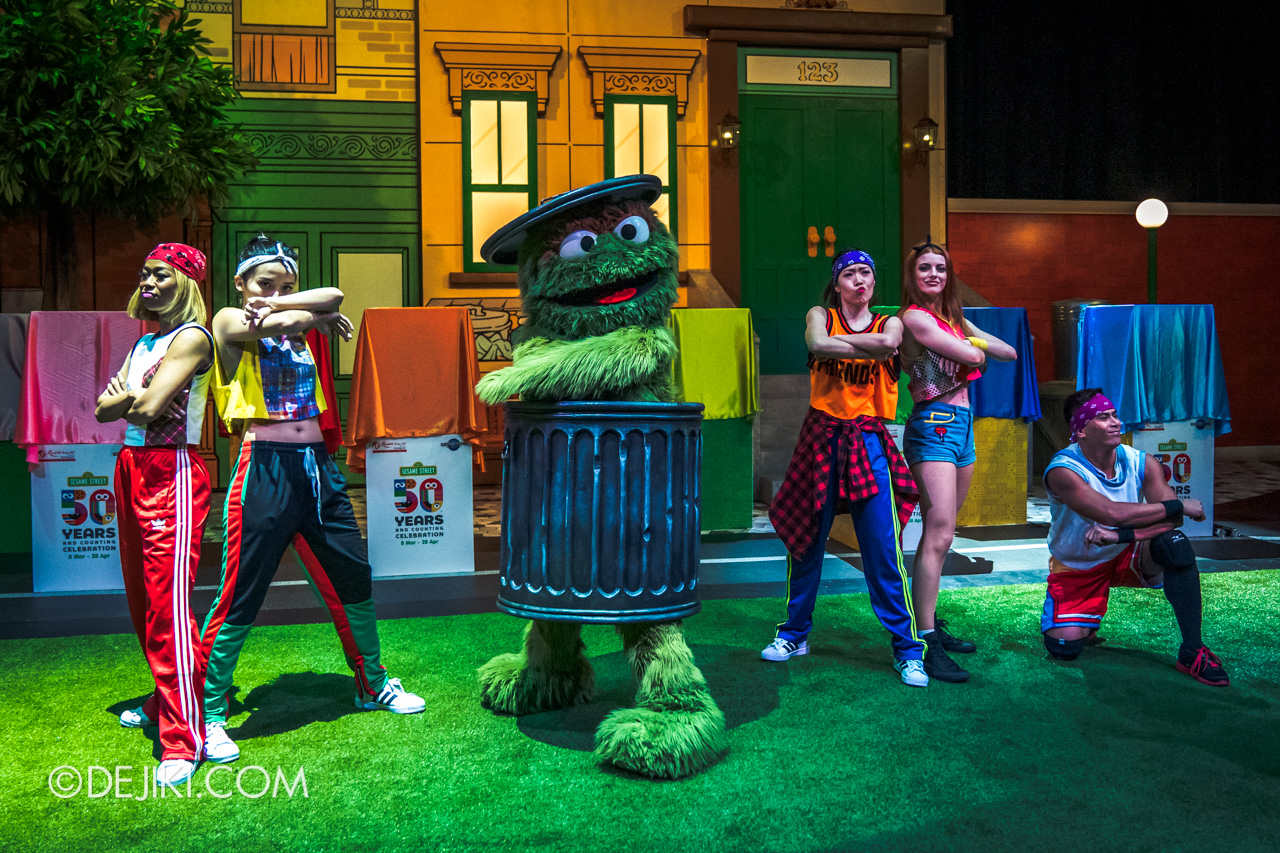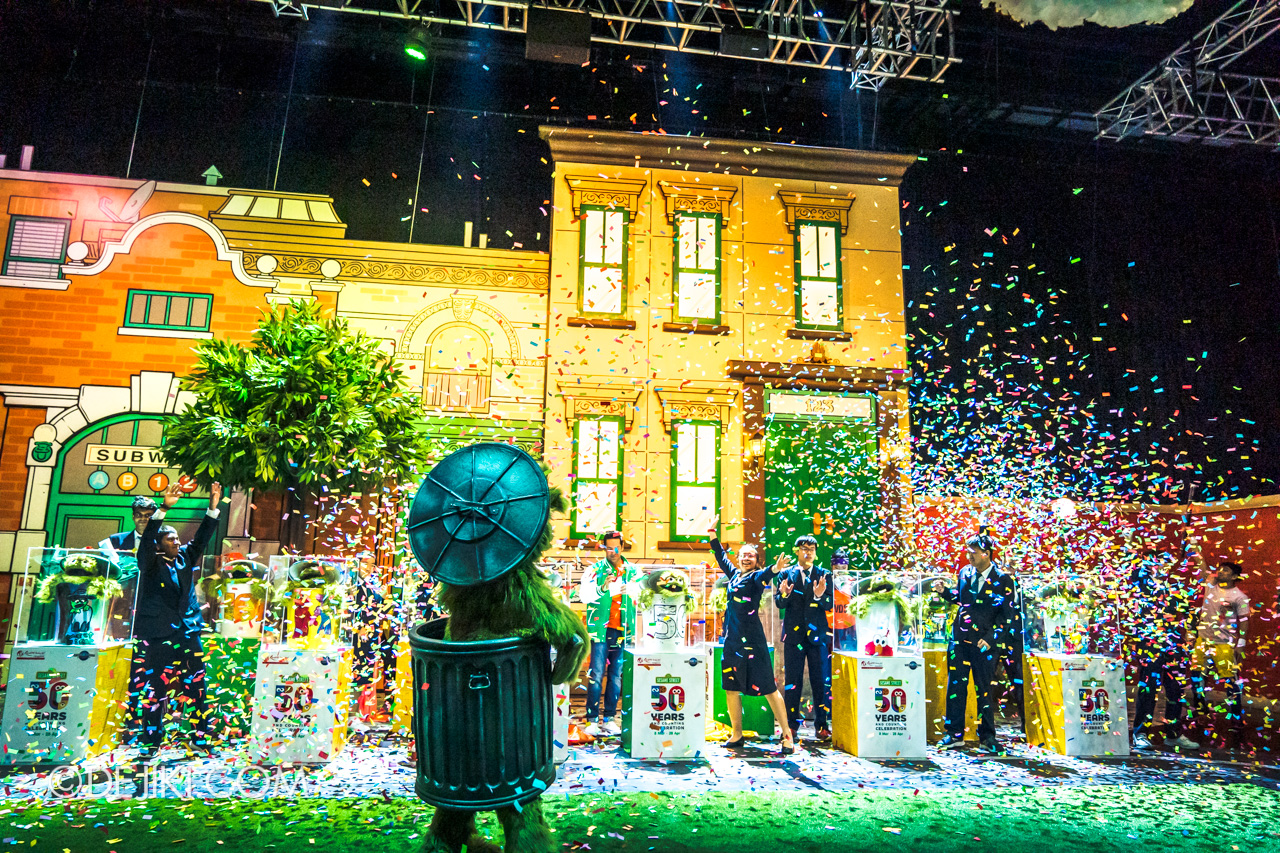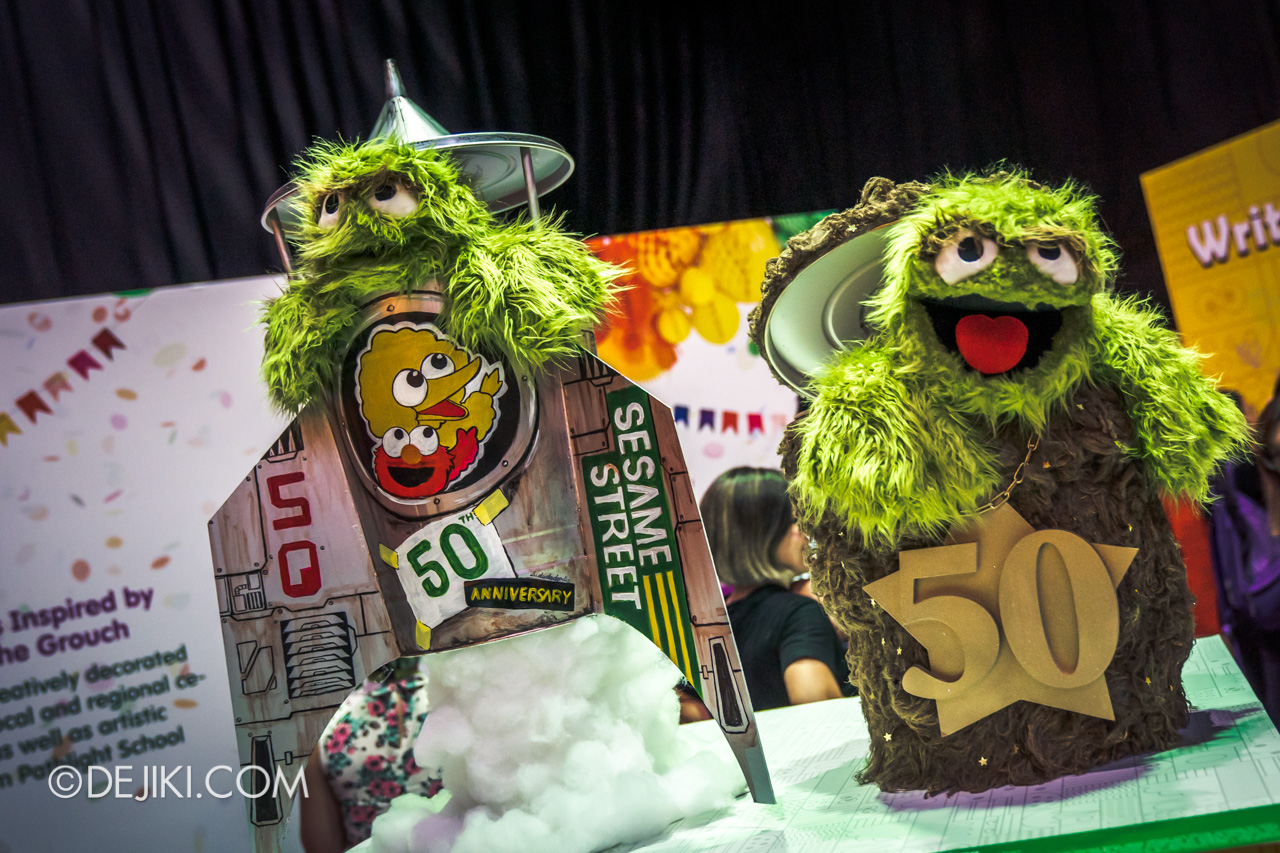 The resort-wide exhibition showcases 50 trash cans decorated by celebrities, influencers, artists, and students.
Outside of the Soundstage, you can find more trash cans at Silver Screen Store.
Sesame Street Block Party
The Block Party celebrations comprise three character experiences in New York. Starting with Oscar Rhythm Trash show which is a "collab" with Rhythm Truck, with remixes of classic Sesame Street songs.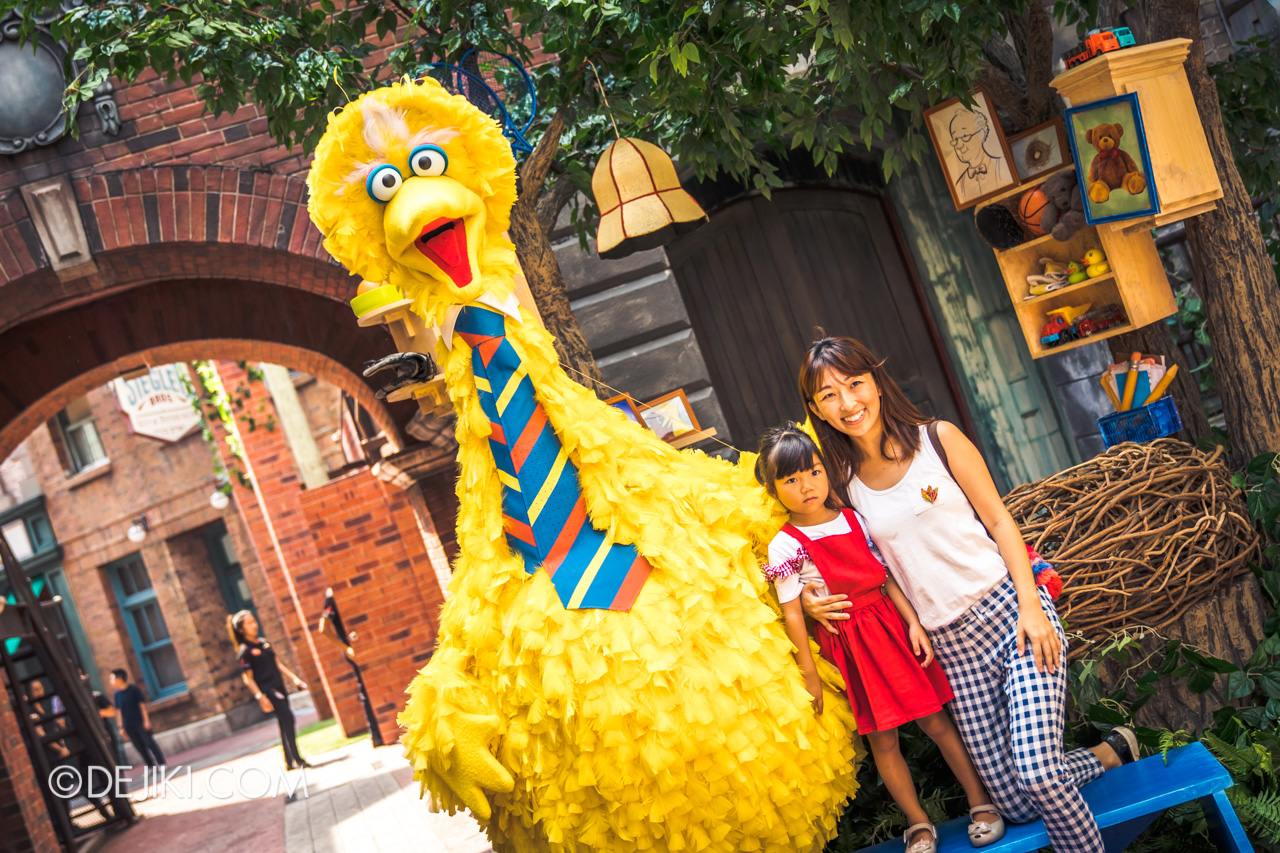 Head over to Sting Alley (the side street in New York zone) and you can meet more friends at Big Bird's Nest and Abby's Fairy Garden.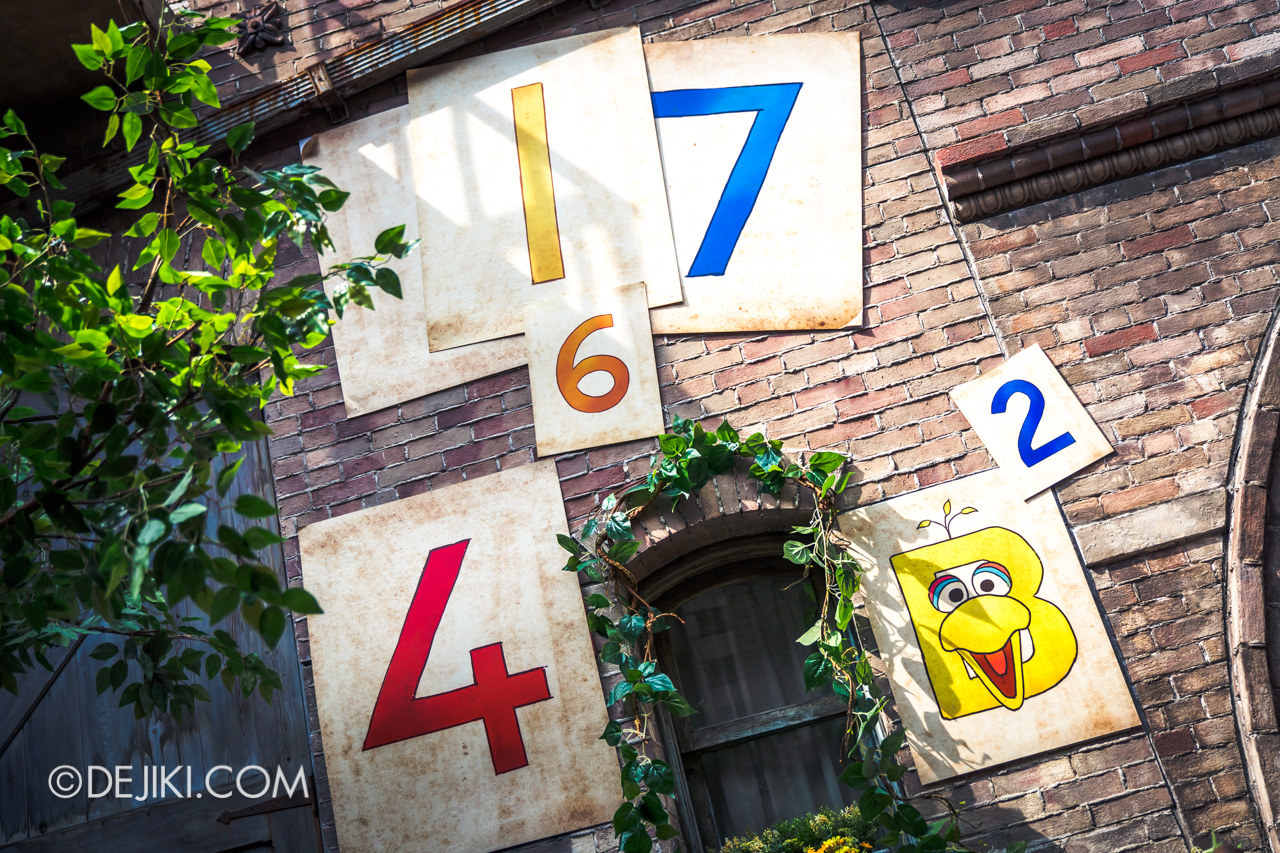 Sesame Street USS Collectible Pins
With a minimum spend of $60 at retail and F&B outlets in USS, you can take part in a fun giveaway outside Hollywood China Arcade. 10 Designs are available for you to collect, and you might be able to trade with staff around the park.
Almost all the stores in the park's New York and Hollywood zones are selling Sesame Street merch anyway.
Sesame Street-themed food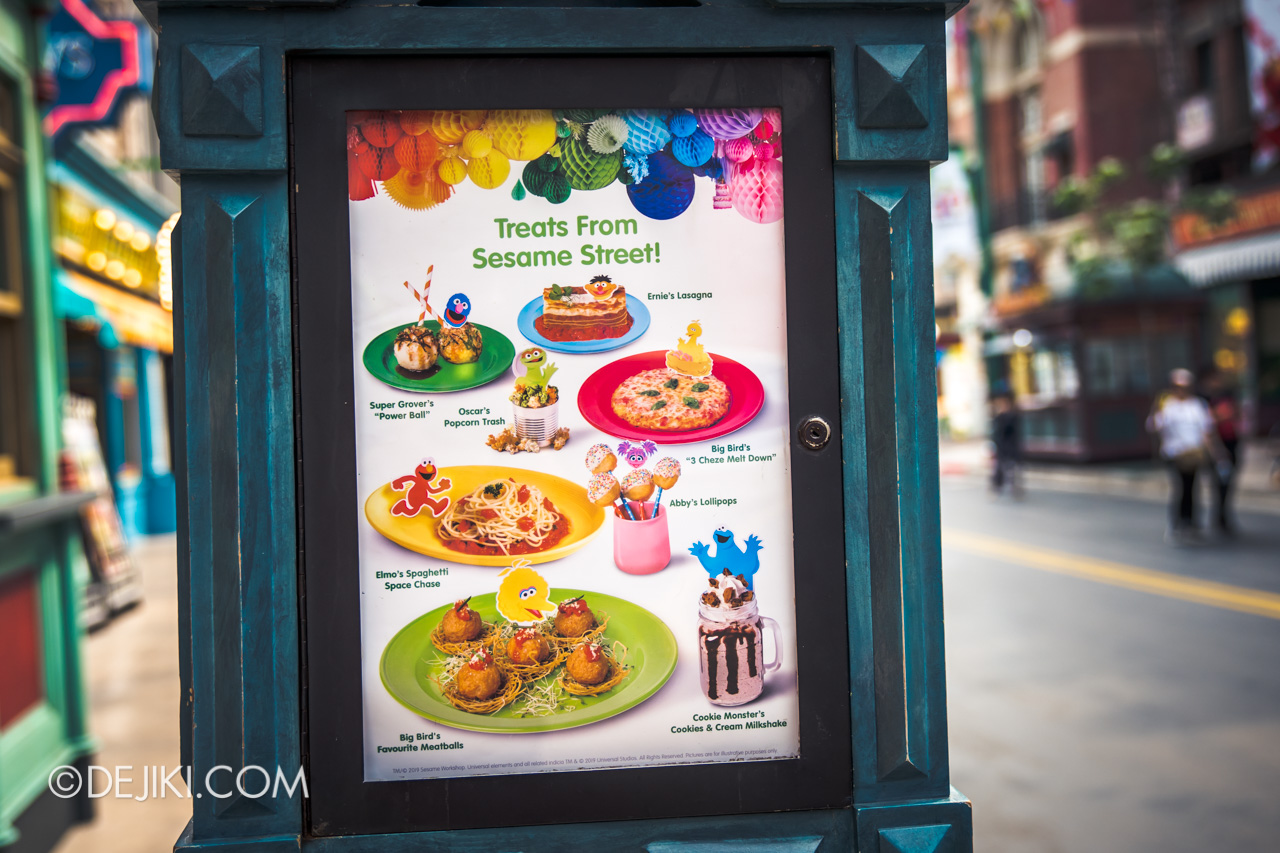 Complete your Sesame Street party experience with some sugar rush and delicious treats inspired by the show. You can find these "limited edition" food at Mel's Drive In and Loui's NY Pizza Parlor.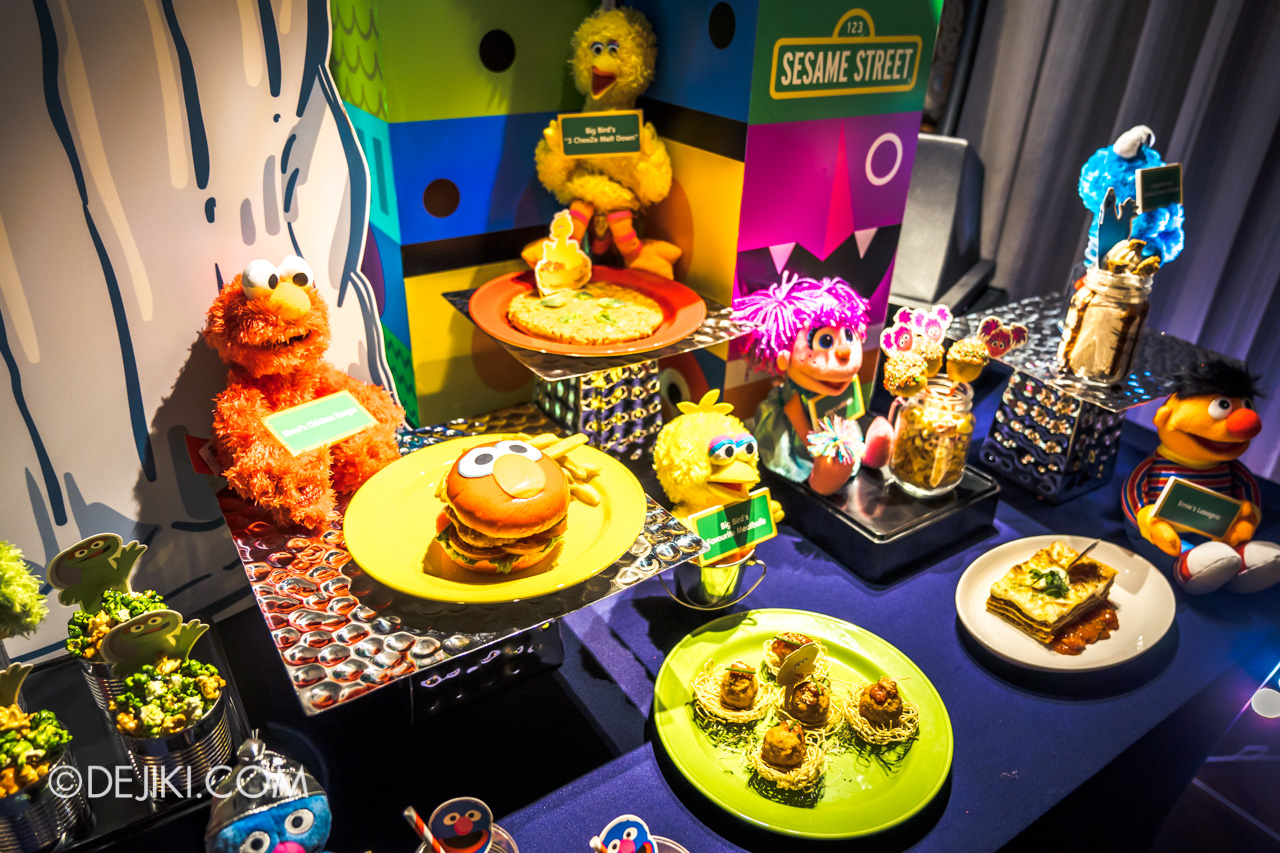 ---
Celebrate Sesame Street's 50th Anniversary at Universal Studios Singapore! Get your tickets at Universal Studios Singapore park entrance or via Klook online.
(Purchases made via Klook will help support Dejiki.com at no extra cost to you)
Subscribe to Dejiki.com or Like my Facebook page for notifications of updates.
---