Battlestar Galactica is finally back! Get the latest on Halloween Horror Nights 5 and other happenings from Universal Studios Singapore in this month's park update!
Battlestar Galactica (BSG) roller coaster REOPENED
These hot wheels are the TALK OF THE TOWN! Battlestar Galactica has returned, with a much smoother ride experience. We won't be going into details about the ride here, because you can always hop over to the Battlestar Galactica Photo Tour Index »
For the uninitiated, this attraction does not allow any loose items to be brought into the queue. Kindly leave all your bags, wallets, phones and other loose items in the lockers next to the attraction. Crew members will be checking guests' pockets using metal detector wands.
Long wait times are expected at Battlestar Galactica. The highest wait time over the opening weekend is 210 minutes. This is the wait time displayed at the ride entrance. Actual wait time varies.
With the new roller coaster trains, the capacity for Battlestar Galactica is reduced. Even with two trains on each track, the theoretical capacity is lesser than having one old train, as more time is needed to manage and cycle both trains. Also, when the second train is added, there is often a period of delays due to the safety checks and cycling needed.
Sometimes, the park assigns four crew members at the loading platform. Sometimes, only two. As the process of checking restraints takes time and cannot be shortened, dispatching trains is slower with two members – obviously. Perhaps the park could assign at least four crew members here whenever two trains are used, so that they don't get exhausted.
Crew members also vary their loading methods at the merge point (where the normal and Universal Express lines are combined). One afternoon, I've overheard from a more senior crew member telling the junior staff that they've been doing it all wrong – because the Express line is moving much slower than the normal line. Apparently the 'right' practice is to load one train with a mix of guests from two lines, and the second train with all guests from express unless the queue is cleared. If this '3:1' ratio is not used, the Express line would not cut significant time over the standard line.
Is Express Pass worth it for BSG?
When the line for BSG is 120 minutes or more, expect to wait for about 45-70 minutes for your turn to board the roller coaster. There are also times where the wait time for BSG was 90 minutes, and Express took about 50 minutes. It's still about half of the normal line, but those who paid for their express passes would expect more time savings. Like I said, it depends on the crew member stationed at the end of the line.
---
Battlestar Galactica ERT for Passholders
On 31 May and 1 June 2015, Universal Studios Singapore held exclusive ride time (ERT) sessions for RWS Invites members and Universal Studios Singapore Annual/Season Passholders.
The ERT is a short one that gave passholders an hour of early access to Battlestar Galactica, from 9:00am till 10:00am. It was an easy breezy ERT, because lines moved very briskly.
Nothing beats the reopening 'night preview' back in 2011 though, because the ERT for passholders back then was held from 8:00pm to 11:00pm.
---
Halloween Horror Nights 5
The Halloween Horror Nights website was updated at the end of May with a teaser page for HHN5. From the looks of it, this is a test site and not meant to be public yet.
Showing an ominous webpage that 'glitches', the page also presents the new logo for this year's event. It also reveals this year's event dates, which will be on 14 nights between 2/10 and 31/10. From my research, I found HHN5's event dates and hours – which sticks to the same schedule of 7:30pm – 1:30am.
Here's a calendar showing all of HHN5 event nights:
A few months ago, John Hallenbeck (SVP Attractions, RWS) was quoted saying that HHN5 will have more nights and starts in September. While some readers have already told me that they are disappointed… plans change all the time. It wasn't an official announcement too. Anyway, we are getting one more night!
Anyway, to start the ball rolling, auditions for HHN5 will be held in June!
Tempting eh? Here's more reasons to audition.
FIVE Reasons to be part of HHN5
1. It's the biggest annual gathering of performers with all sorts of unusual, freaky talents. Everyone is just dying to show off.
2. Every night, for 14 nights, you'll get thousands of feeble minds to scare.
3. Your workplace at Universal Studios Singapore is a unique nightmare haunting the park in the dark. Even in the day, it looks darn awesome.
4. HHN5 might be the only major Halloween attraction event at Sentosa this year. That's all I can say for now. So you might as well try out for this event.
5. Get a chance to be featured on Dejiki.com! Best coverage of Halloween Horror Nights in Singapore, y'know. 😉 It's also a way for you to get images for your portfolios, demo reels, Instagram and fan pages. There have been many performers who have written in and I'm always glad to help with their requests.
---
HHN5 Audition Sessions
Date: 6 & 7 June 2015
Time: 10am – 7pm, last registration at 6.30pm
Venue: Level 5, SCAPE Building
Date: 20 & 21 June 2015
Time: 10am – 7pm, last registration at 6.30pm
Venue: Pisces Room, Resorts World Sentosa Convention Centre Level 1
---
Tip: Those hoping to be scare actors may wish to refer to our feature articles on HHN (2011-2014) to understand the working environment, potential roles and requirements, in preparation for their auditions. Good luck, and I hope to see you scarin' at the park!
---
GALACTICA PX Retail Store REOPENED
Of course, with the return of Battlestar Galactica, the shop at the ride's exit is open for business too.
"Why can't we use the starboard launch?"
"It's a gift shop now."
I think these designs should be updated to say "YES, IT'S OPEN NOW." instead. T-shirts start at $29.90.
There's a new line of merch that combines a tilted Colonial Fleet emblem with repeating patterns.
Here's a quick guide on what's new:
The store's a nice place to see some props from the reimagined Battlestar Galactica TV series.
New magnets!
Four postcards for $5.
Get What the Frak mugs for you and your buddy – just $22 for two!
Also new: Singlets. Since the weather is so hot, you might want to wear something more comfortable. Pity it doesn't look like the double tank top from the show, though!
The Number Six mannequin needs a haircut.
---
Photos from around the park
The Minimum Height guide at the park entrance is finally complete with the inclusion of Battlestar Galactica. Just a reminder: You need to be 125cm tall to experience either side of this attraction. That's the highest requirement for any attraction at the park.
With BSG reopened, many people are signing up for passholder membership. It's a given, but did you know that if you are signing up for the standard Season Pass or Annual Pass, you can come back here later in the day? Go enjoy the park first!
The June school holidays is one of the park's busiest seasons. Expect to wait at least an hour for the park's most popular attractions. Some rides, such as Puss in Boots' Giant Journey and Transformers: The Ride, may have a 90 minutes wait or more.
It's not just the return of the screams and Galactica Launch Sound™ at Sci-Fi City. The crowds are back. Yes, people are sitting around Sci-Fi City, staring at the dueling beasts in awe.
If you purchase a day ticket with the BSG promotion, you will get meal vouchers and a gift. It might be these BSG-themed pens.
Minion fans will want to check out this new Collectible Capsule thing at the Universal Studios Store in Hollywood. Basically you can buy two of these capsules for $5 if you spend $50 at the store and your purchase includes a Minion item.
Then you can buy this Kinder Minion Surprise.
What's inside? Key chains, slap rulers wristbands, cellphone charms…
Apart from Despicable Me-themed Monopoly, two new Minion board games can be bought at Universal Studios Singapore. There's Operation ($49.90) and TROUBLE ($36.90).
You can't get the Trouble board game anywhere else, as it is exclusive to Universal Studios Singapore.
ICYMI: In case you missed it
Check out the Battlestar Galactica: HUMAN vs CYLON Grand Photo Tour. With never-before-seen photos and focus on the finest details, you'll discover the unique show experience at Universal Studios Singapore's flagship dueling roller coaster attraction!
DISCOVER THE RIDE: Jump to the Battlestar Galactica Photo Tour Index »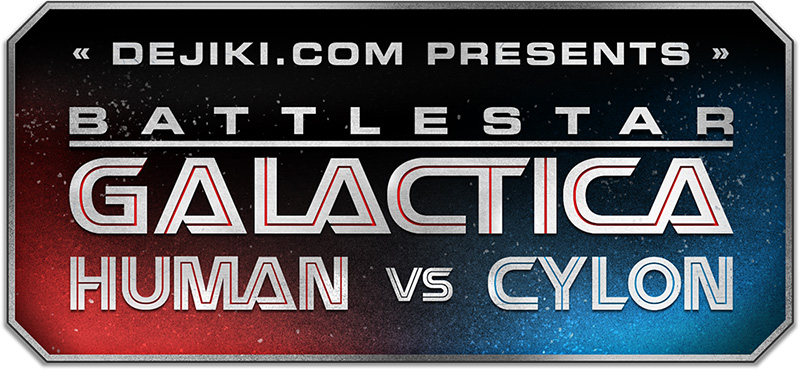 Subscribe to Dejiki.com or Like my Facebook page for notifications of updates.
---